The best things don't always come in the biggest packages. And more and more soonlyweds are catching on to this as they swap towering wedding cakes for smaller confections. Although small wedding cakes might seem like a poor idea for sharing with guests, the convenience of not wasting time cutting the cake and providing alternate desserts instead — such as donuts, cupcakes, pastries, etc. — is actually better for everyone! So as we prepare to see fewer large tiered cakes, today we're celebrating the small cakes that prove size doesn't mean you have to sacrifice style.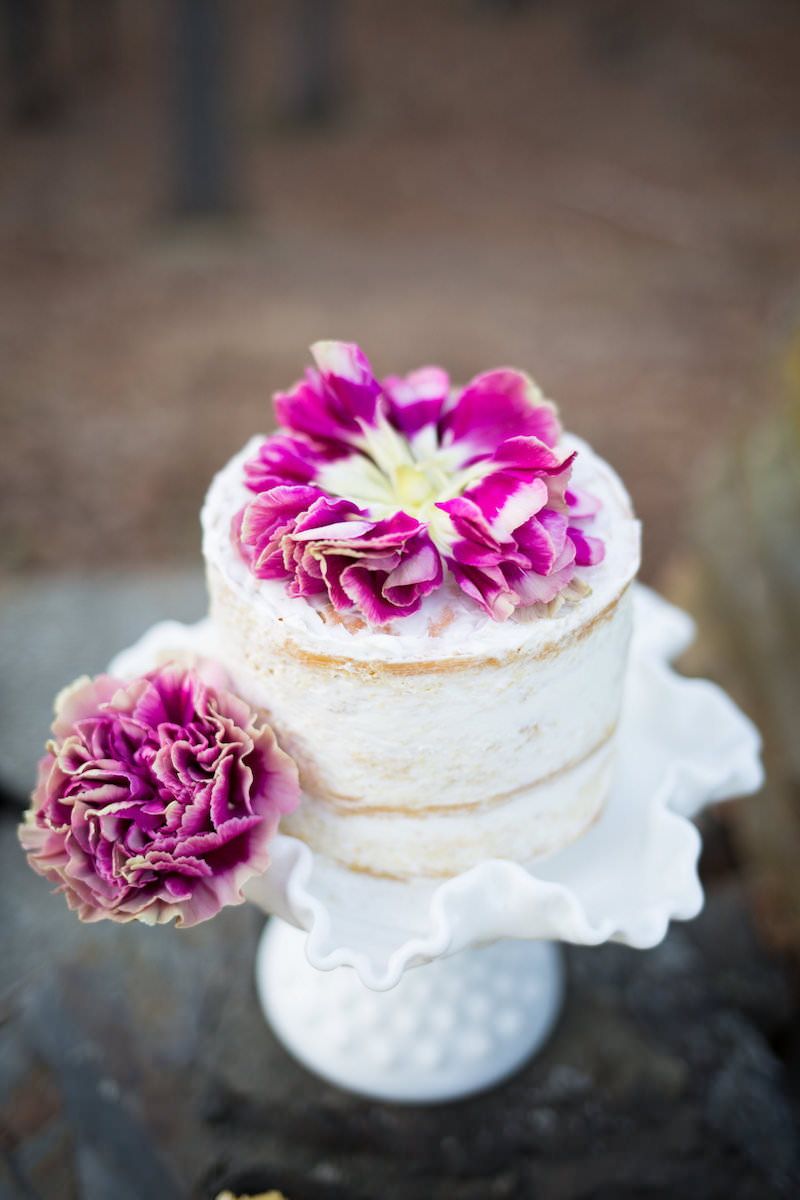 This adorable nearly naked cake captured by Love List member Chelsea Matson looks almost too cute and tasty to eat! | Chelsea Matson Photography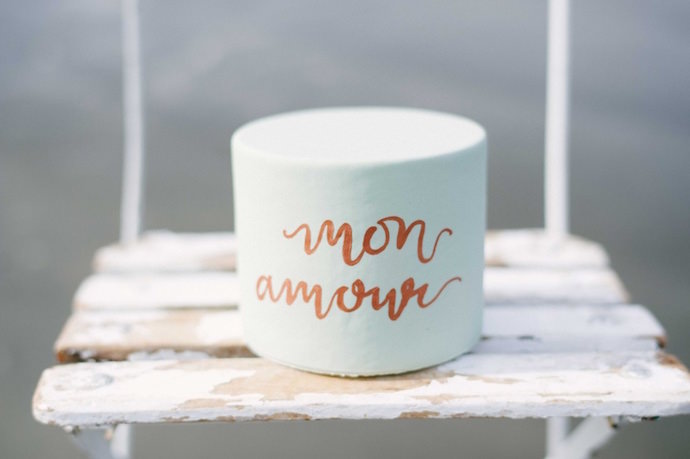 With a touch of calligraphy, this little cake makes a big statement! | photo by Blue Rose Photography | cake design by Honey Crumb Cake Studio | via Inside Weddings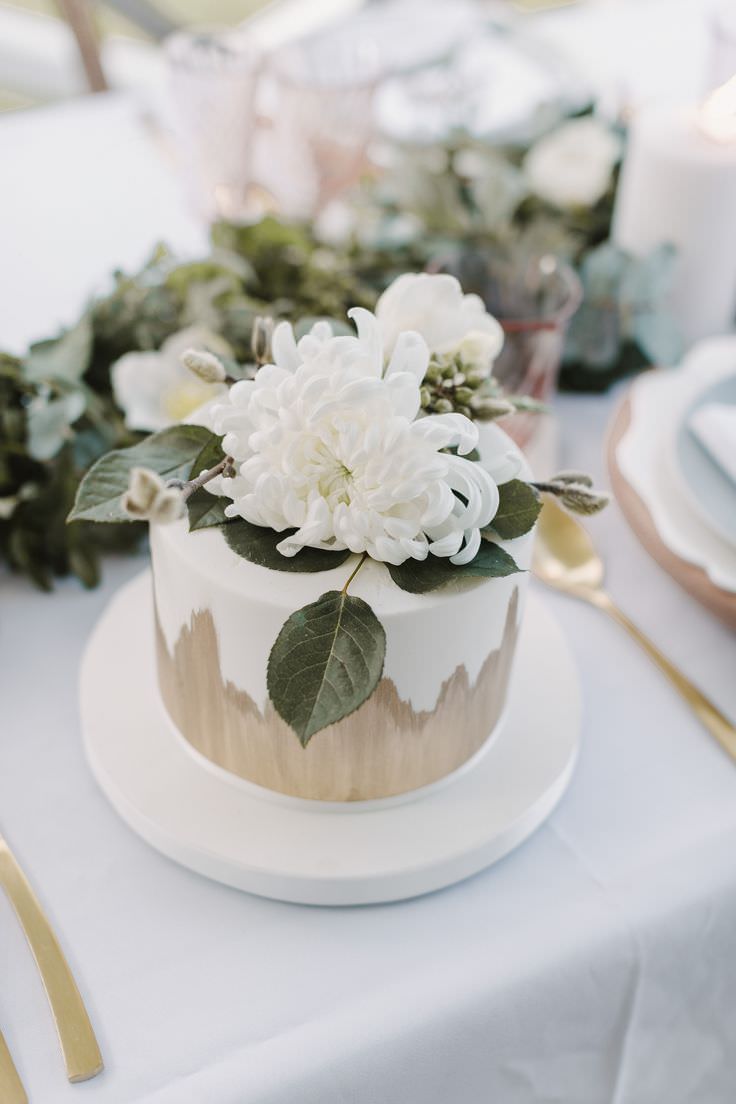 This chic green, white and gold cake perfectly marries all the colors in this stunning shoot. | photo by Wild Spirit Wedding Photography by Christina Schmidt | cake design by Sweet Bites Cake | via Paper and Lace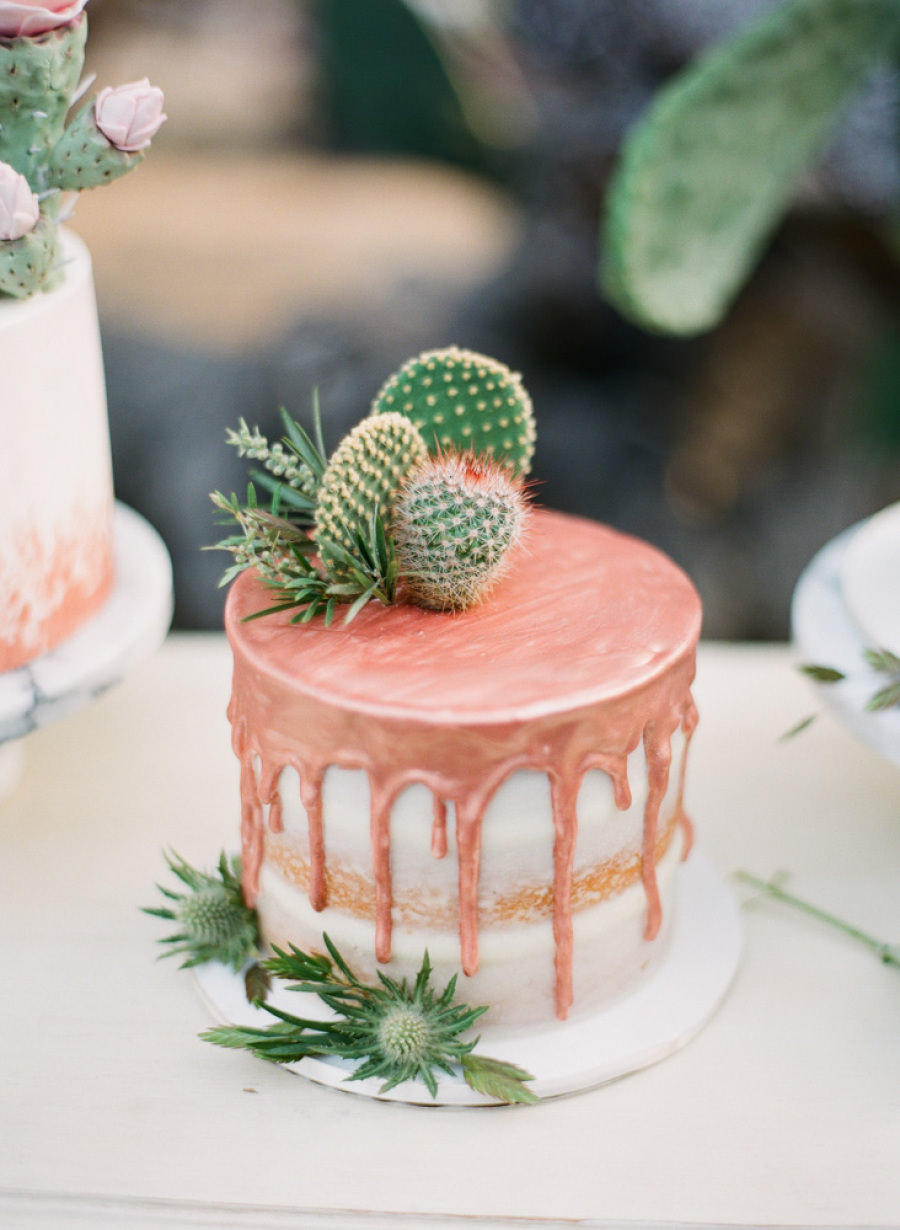 With decadent metallic frosting and cactus accents, this little cake looks fiercely delicious! | photo by Koman Photography | cake design by Frost It Cupcakery | via Style Me Pretty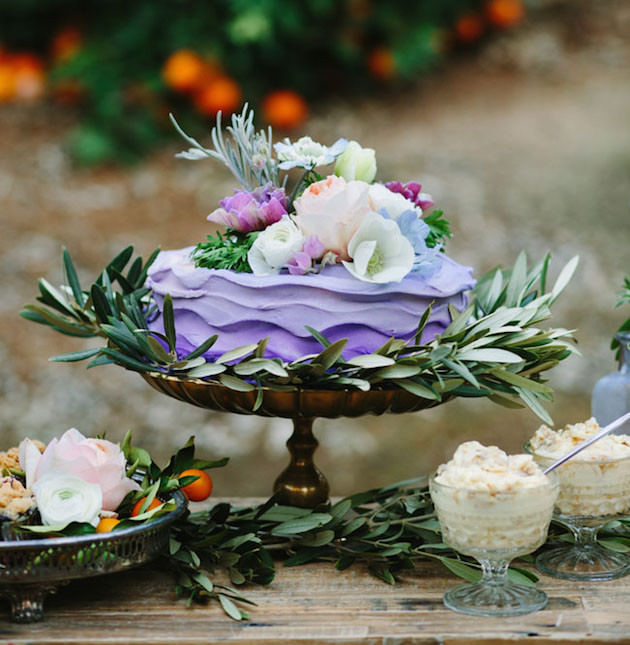 Purple ruffles, olive leaves and a topping of flowers: the perfect recipe for turning a simple cake into simply stunning! | photo by Mary Costa Photography | cake design by Magnolia Bakery | via Green Wedding Shoes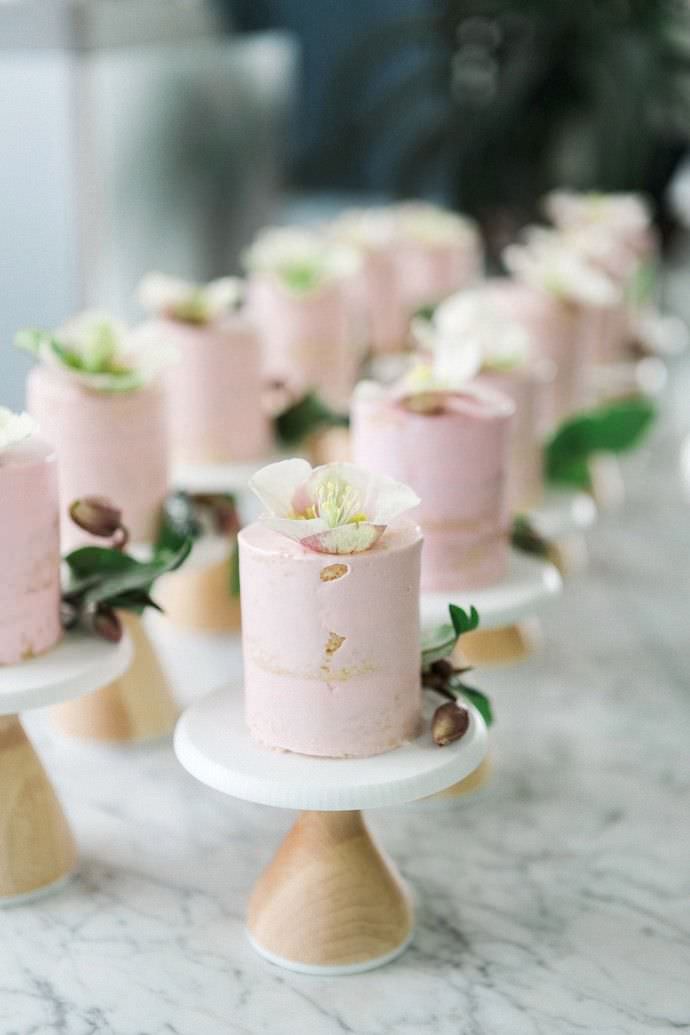 Mini cakes for everyone! Instead of taking time out of your wedding to cut the cake, treat each guest to a cake of their own. | photo by Jenna Elbow | cake design by Cake Monkey Baker | via Martha Stewart Weddings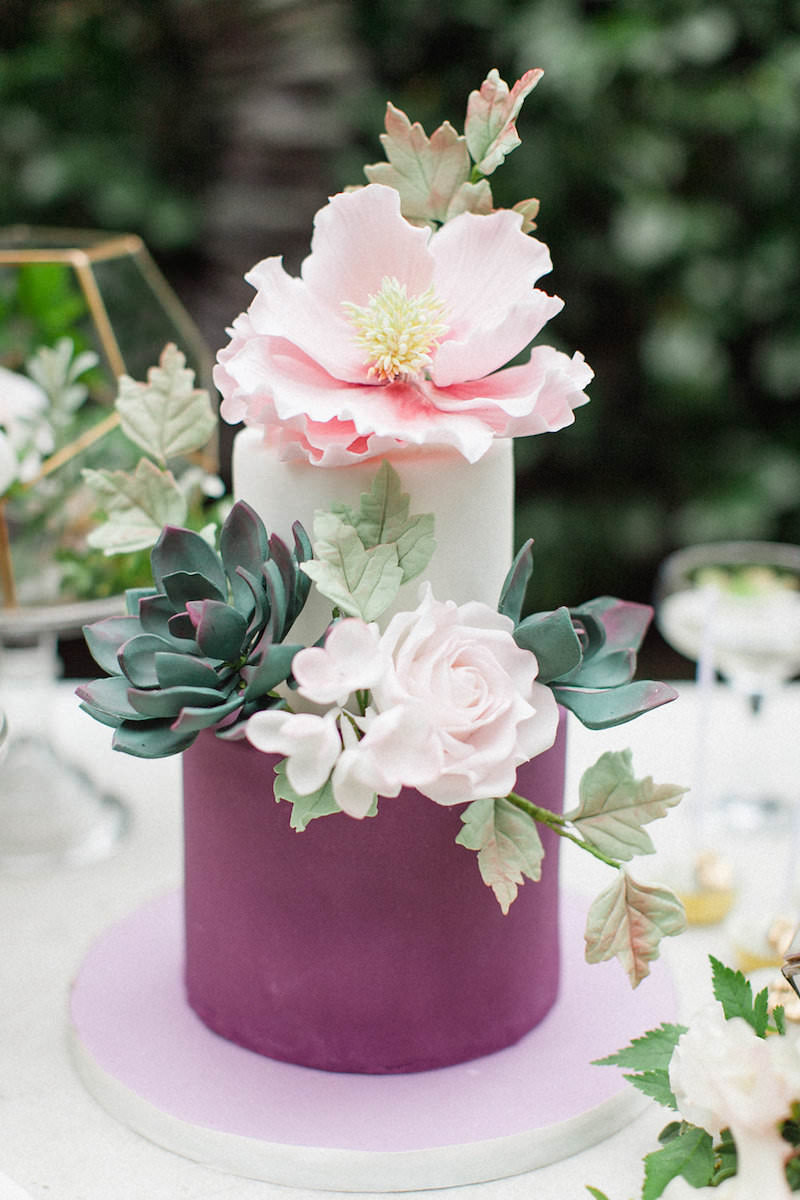 Small two-tiered cakes are our favorite, especially when they're topped with stunning sugar flowers! | photo by Roberta Facchini Photography | cake design by Elizabeth's Cake Emporium | via Ruffled Blog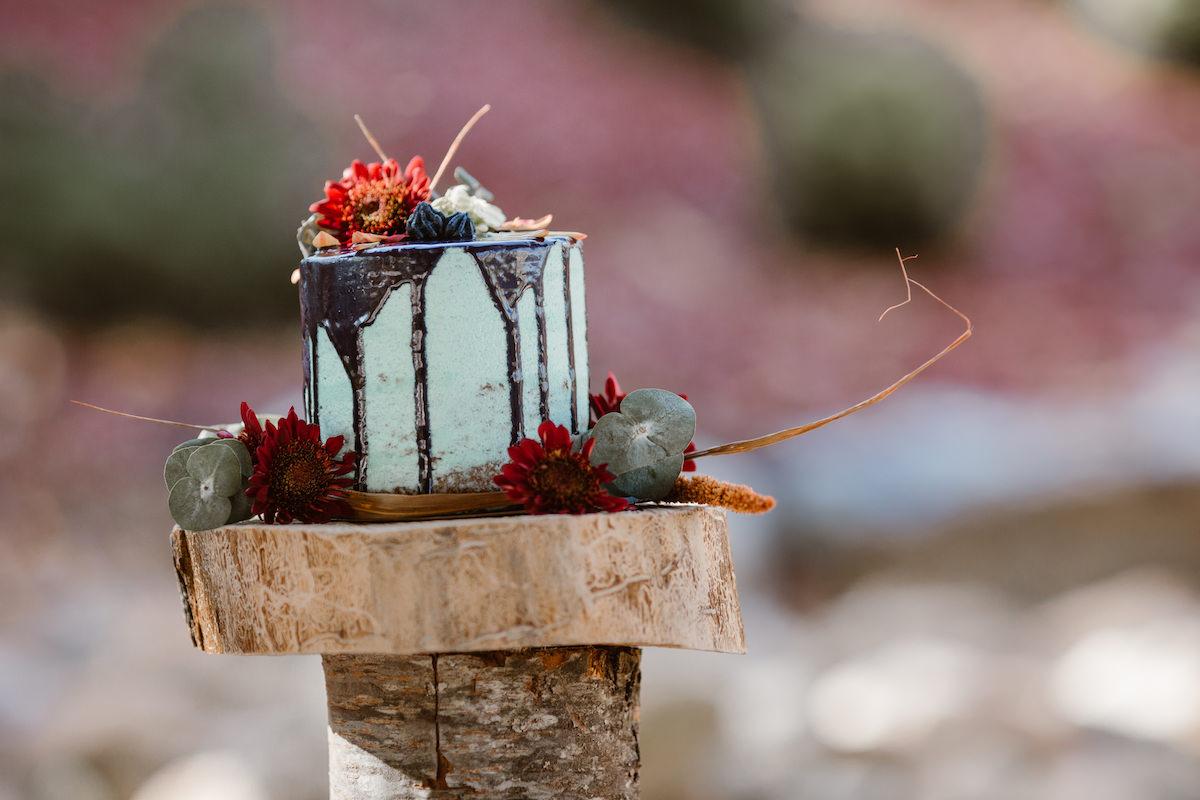 This rustic, one-tiered beauty looks absolutely heavenly, and for a rustic wedding, we love the choice of a wood cake stand! | photo by Erin Morrison Photography | cake design by J.Bake | via Love Inc.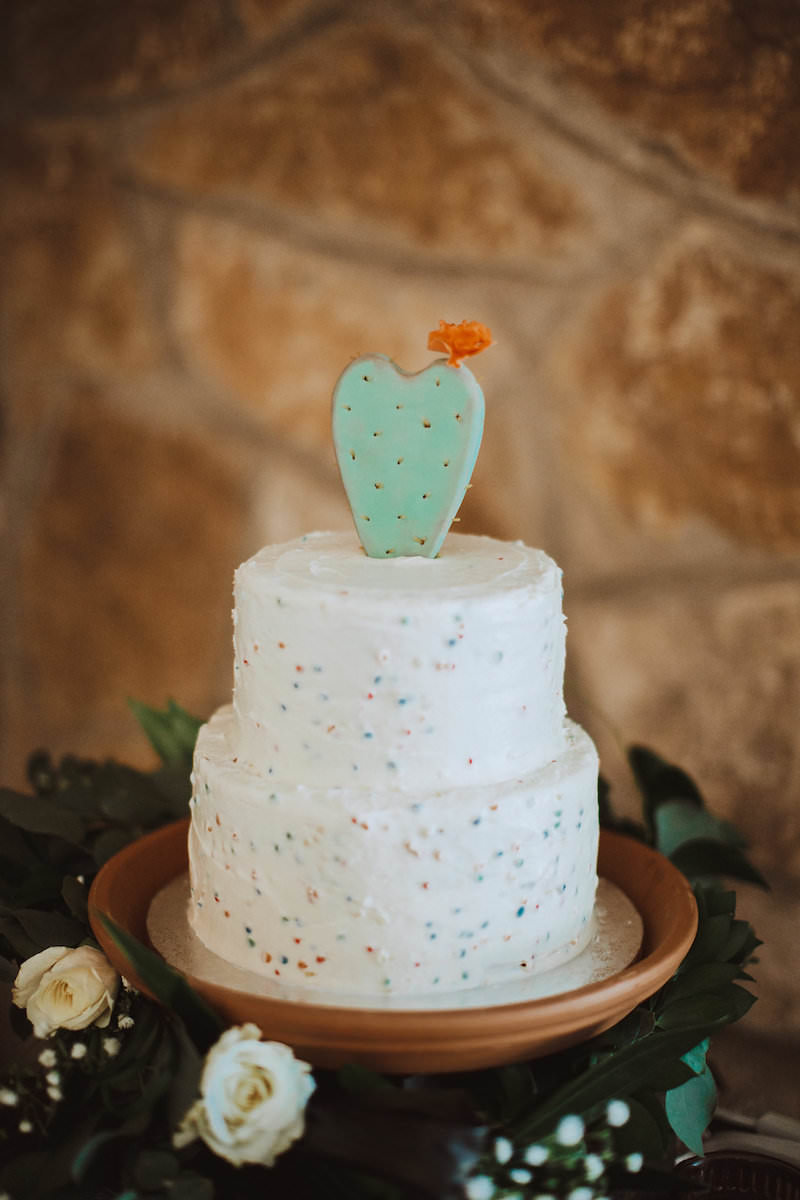 From a wedding at Love Lister's Cypress Falls Event Center venue in Texas, a few rainbow sprinkles and a cactus topper made this little cake extra sweet! | photo by Bri Costello | via Cypress Falls Event Center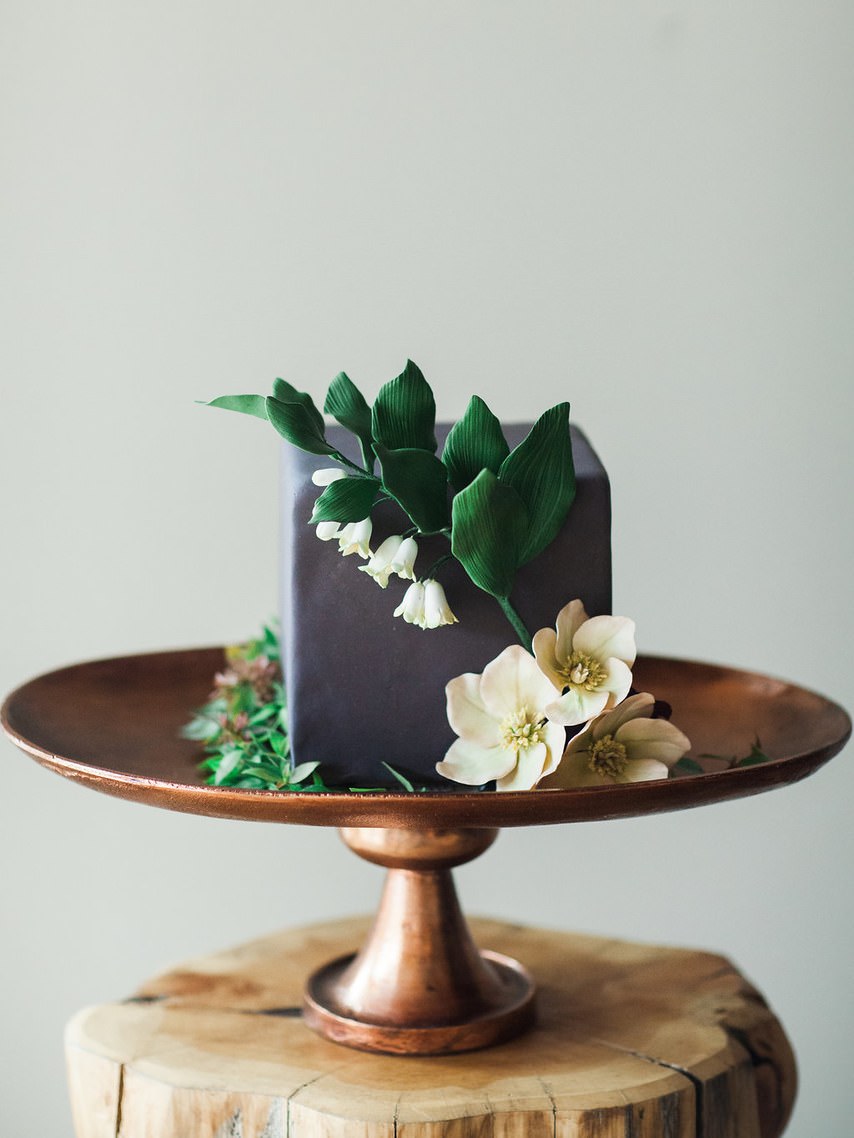 There's nothing square about this cake's style. The color, the flowers, the greenery: we love it all! | photo by Megan Robinson | cake design by Flour & Flourish | via Brides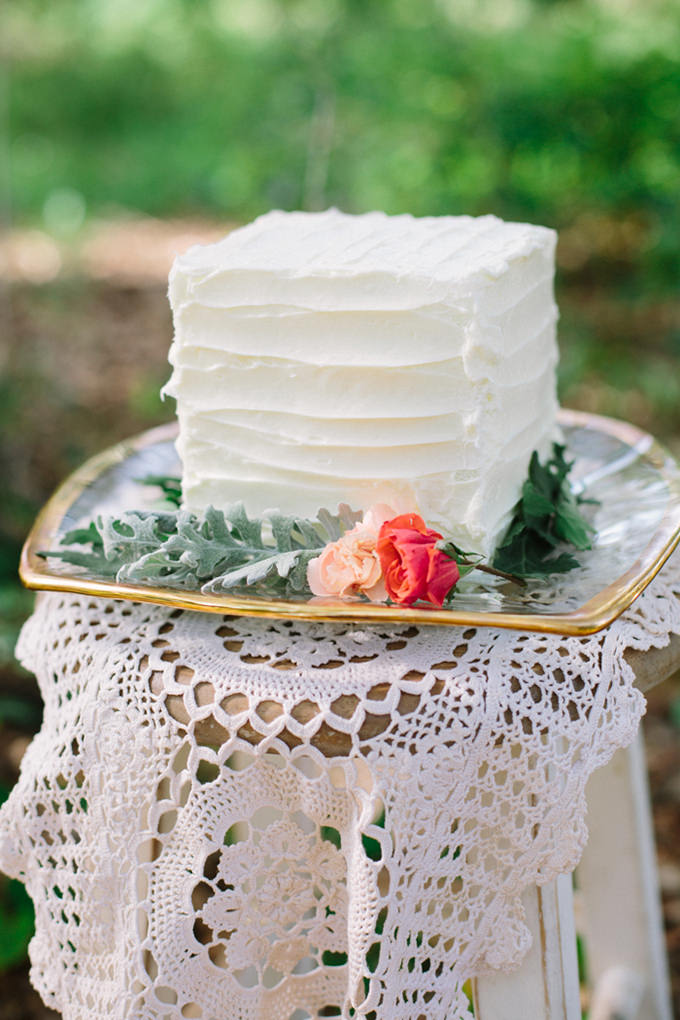 This simple yet chic cake has delicious texture that's accented by dusty miller and carnations for some added flair. | photo by Erica J Photography | Glamour and Grace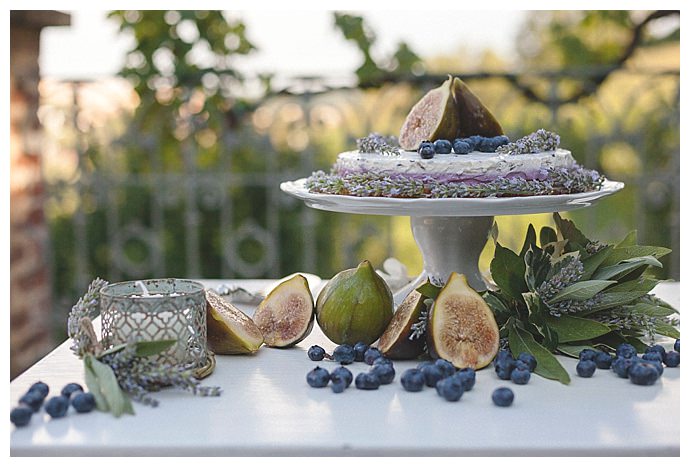 Topped with blueberries, lavender and figs, this wedding cake is actually a cheesecake, and it looks deliciously decadent. | photo by Tiziana Gallo Fotografa | Cake Design by Sweet Vanilla | via Love Inc.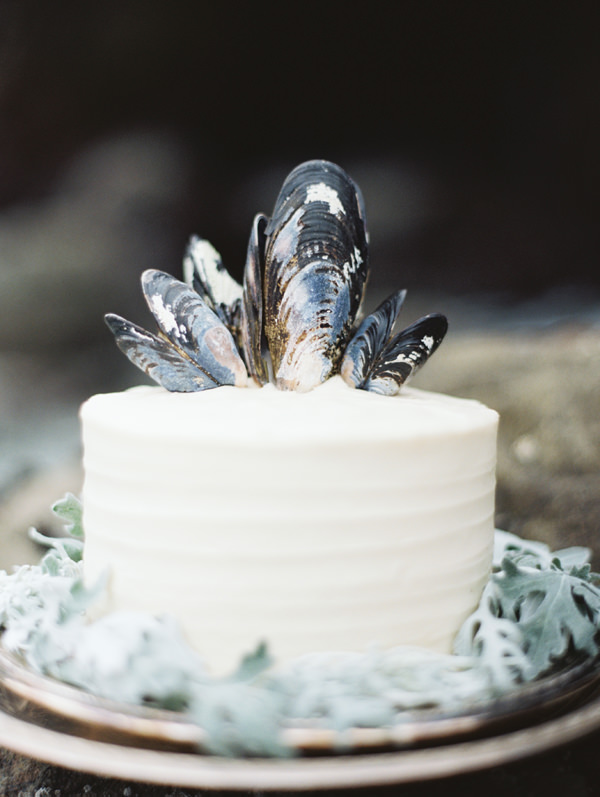 We're obsessing over this mussel-topped wedding cake, which was a perfect fit for a wedding along the Big Sur coast. | photo by Erich McVey | via Once Wed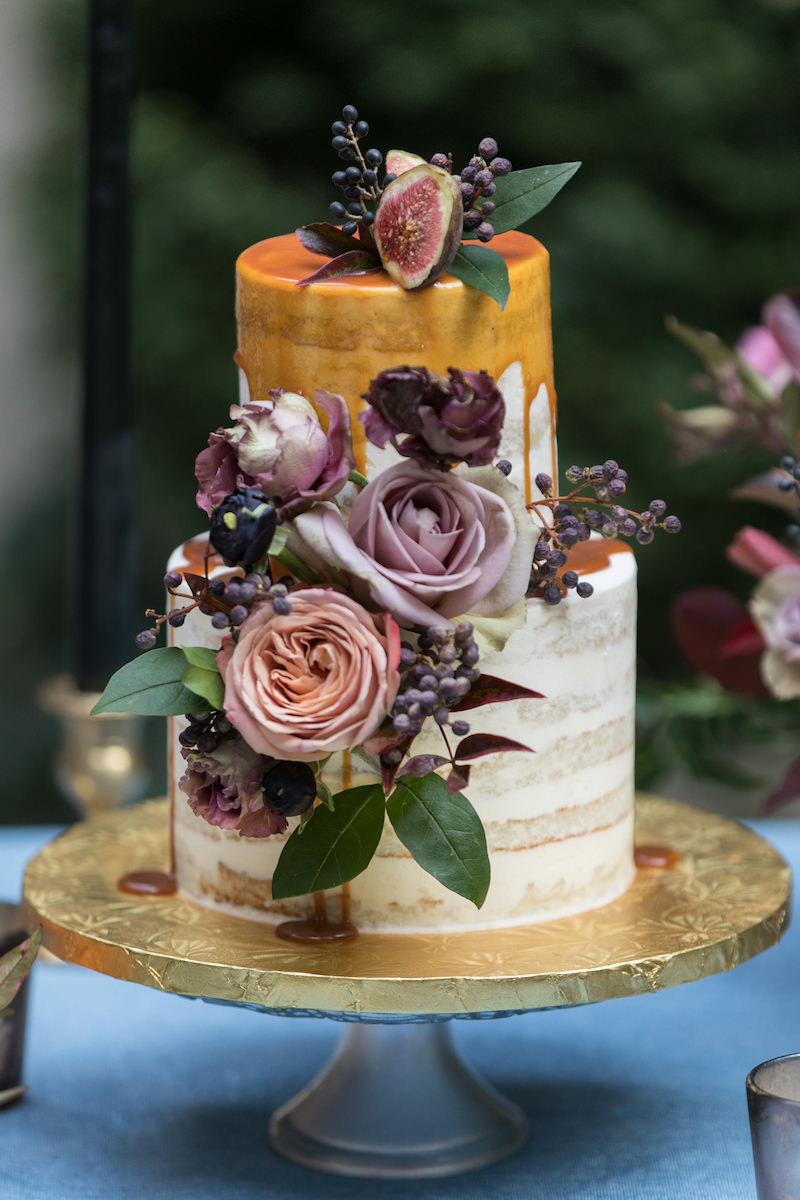 From the figs and purple flowers to the gold glazed frosting, everything about this drip naked cake exudes sheer decadence. | photo by Sara Wight Photography | cake design by Mini Melanie | via Love Inc.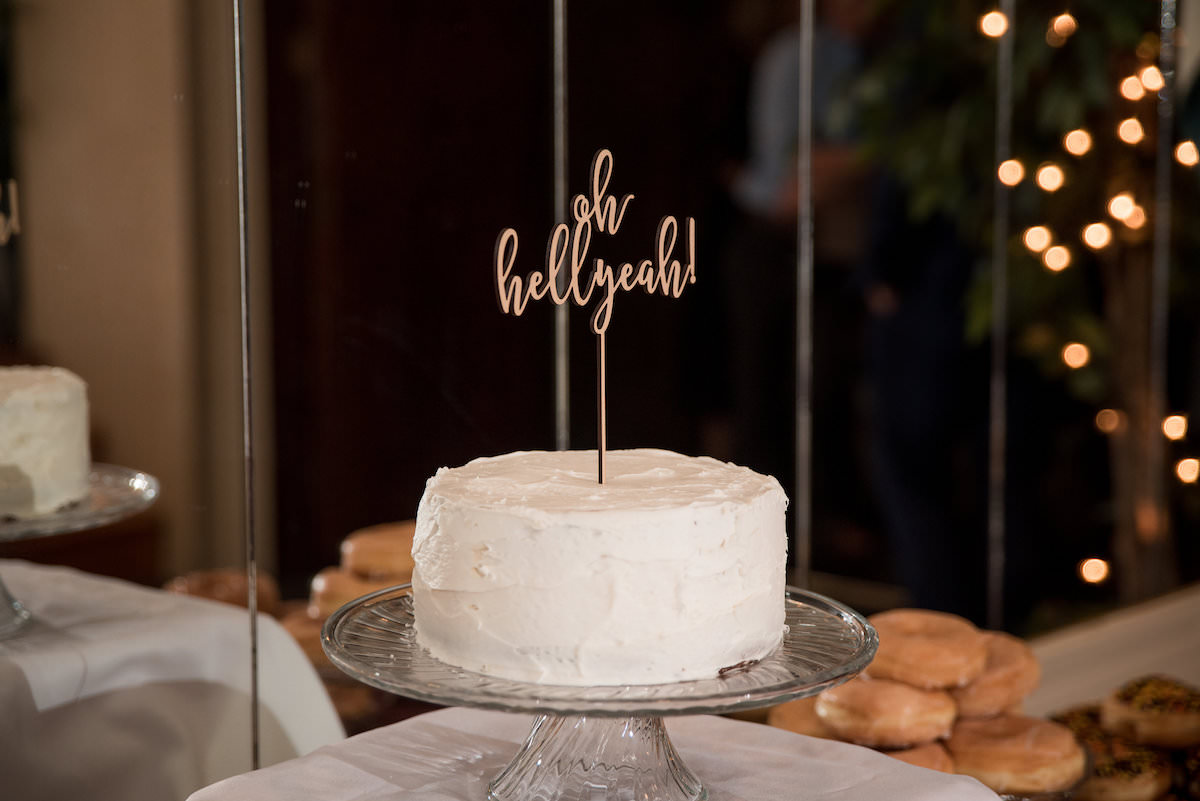 Sometimes, simple takes the cake! We love this sweet one-tier white wedding cake, captured by Love Lister Jessica Rodgers, that's topped with an epic cake topper! | photo by J. Nicole Photography