Kendra and Lia had only one requirement for their wedding: to be married beneath the trees. When they found The Millstone, a charming venue nestled between tall trees in the Tennessee countryside, they knew it was the perfect place to say "I do." 
Erin Morrison Photography beautifully captured the rustic elements and sweet details that made Kendra and Lia's day special. But it was the brides' unbridled connection that poured through the photographs that truly warmed our hearts.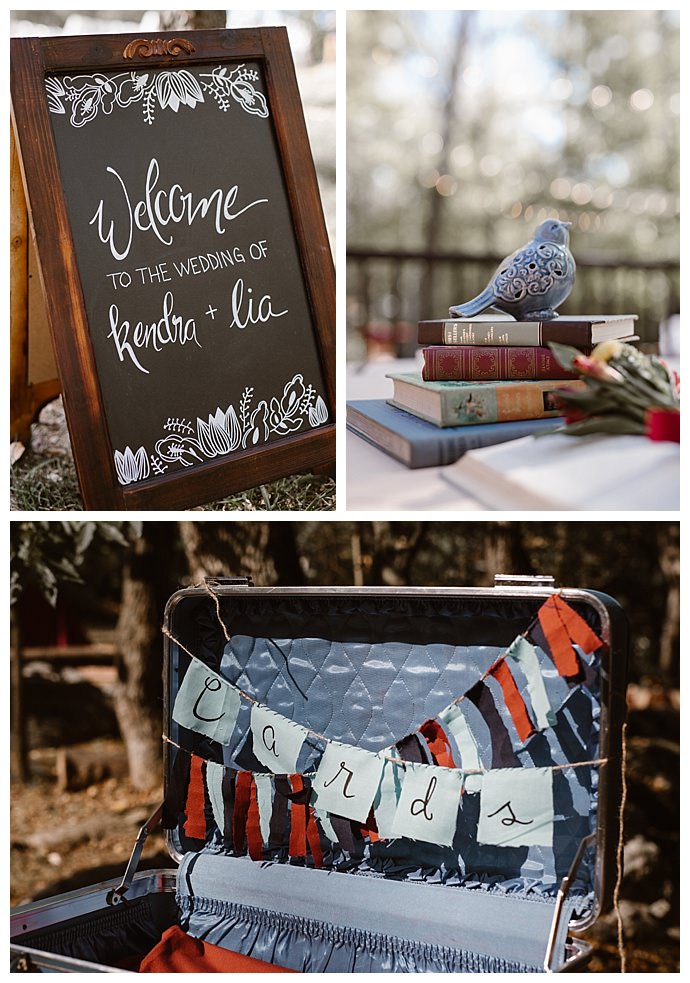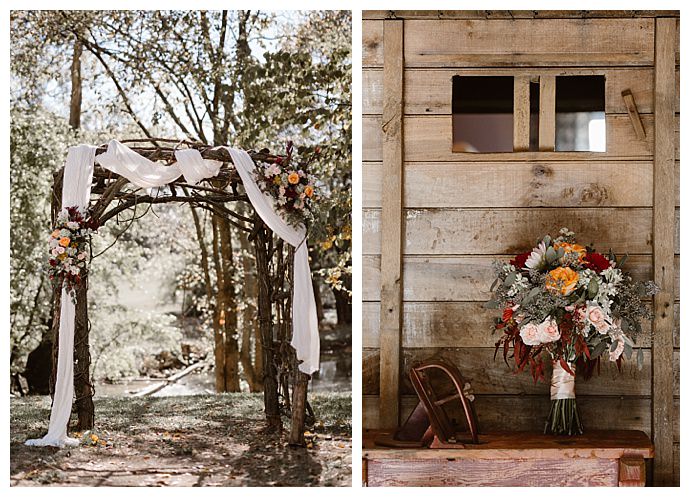 The Love Story
Kendra and Lia met on a winter day in 2012, and they've been together ever since. Three years after they first met, Kendra had found the perfect ring for Lia at a local antique shop, and she planned to propose before they saw a performance by Andrea Gibson, a renowned poet and activist in the LGBT community. But Kendra simply couldn't wait that long. As they sat on a bench next to each other, Kendra said, "This would be a great place to ask you to marry me." To which Lia fortuitously responded, "Yeah, it would be." Kendra pulled the ring out from her pocket, which she says had been burning a hole in all day, and asked Lia to marry her. "It was all downhill from there," Kendra says. "Now we own our own house, have a sweet little pup named Mae and are enjoying married life."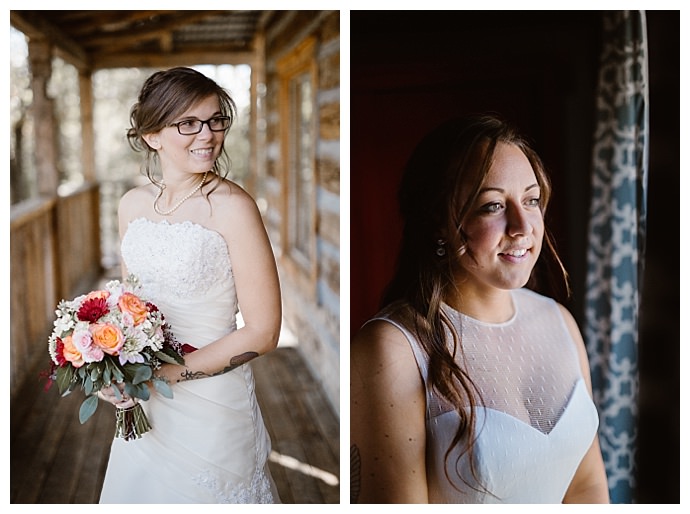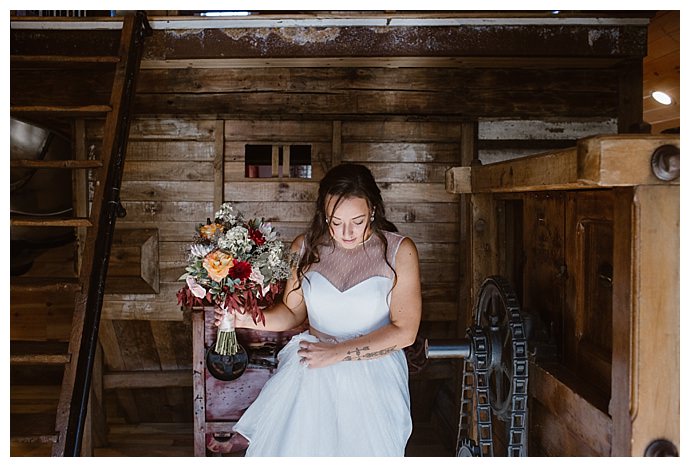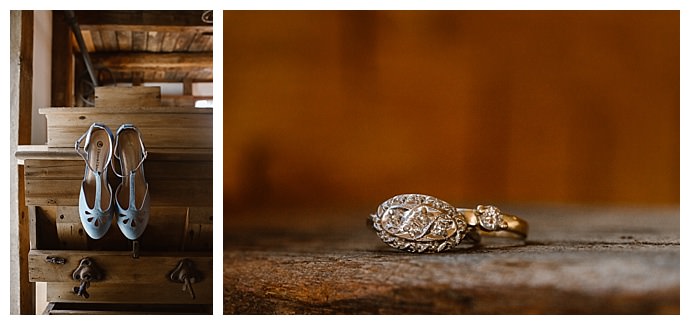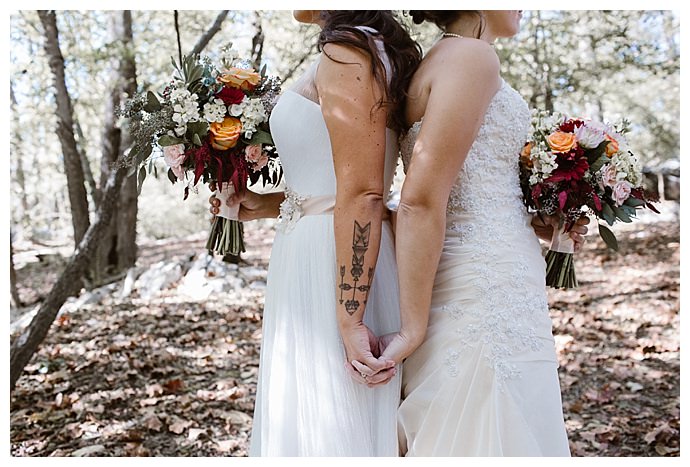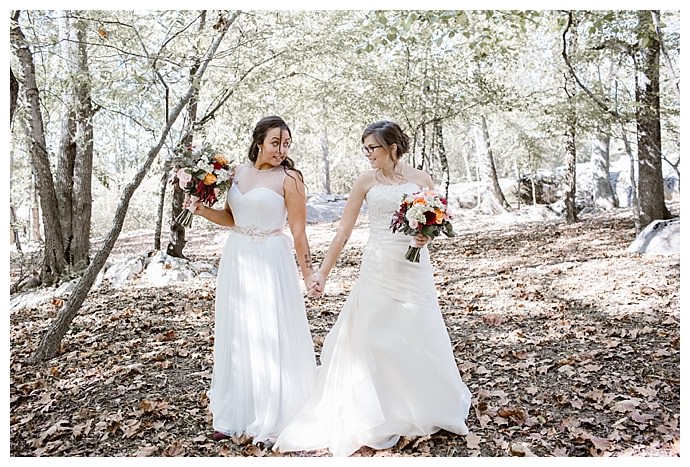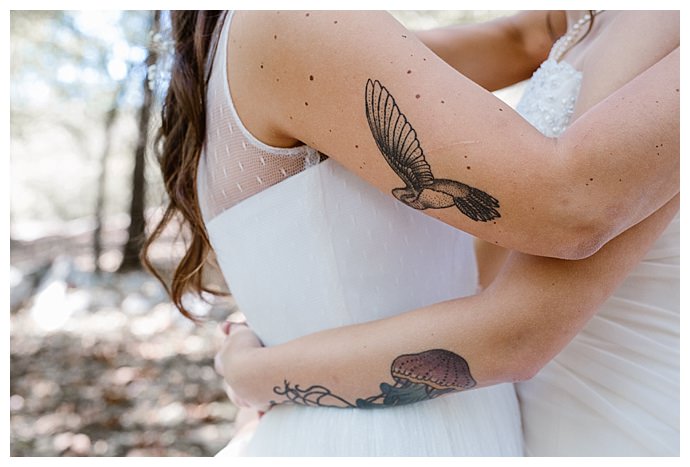 The Ceremony
On a day dedicated to celebrating the love between them, Kendra and Lia wanted to ensure that they were surrounded by everyone they love and those who have been a strong source of support throughout their relationship and lives. Kendra's college professor, and the brides' close friend, officiated their ceremony, which began with the flower girl dropping red petals along the aisle before the brides took their walk down. And a close friend played the guitar and sang her own rendition of Mary Lambert's "She Keeps Me Warm," a special song for both Kendra and Lia during the processional. "The entire day felt like a celebration of our love, and that is exactly what we wanted," Lia says. "Every detail included someone who we considered a friend or family."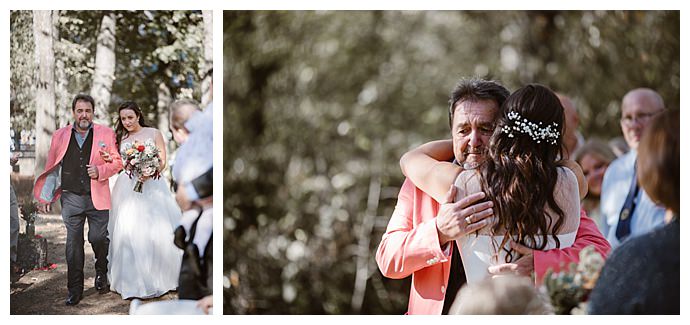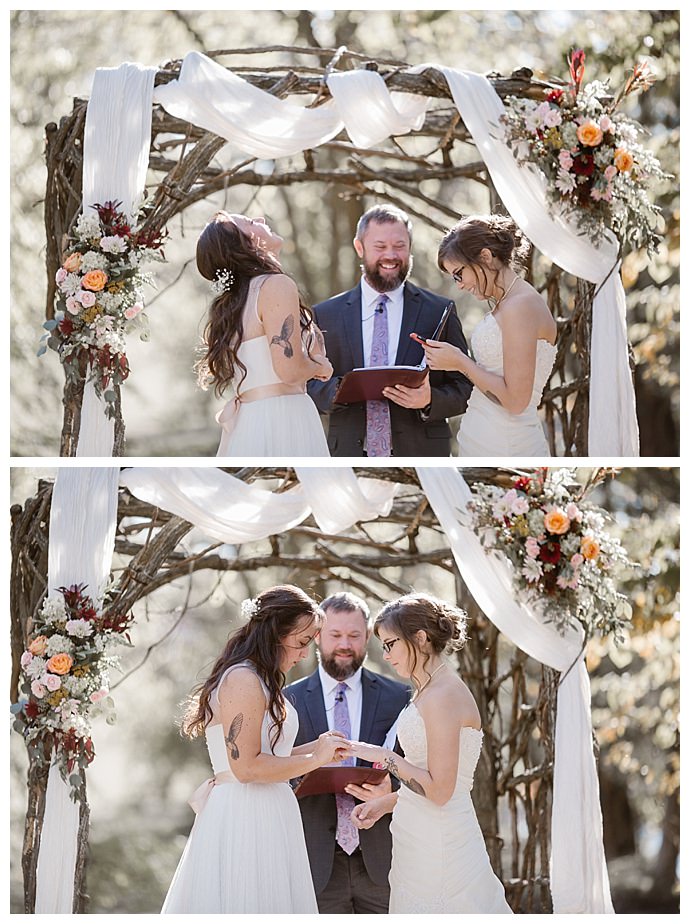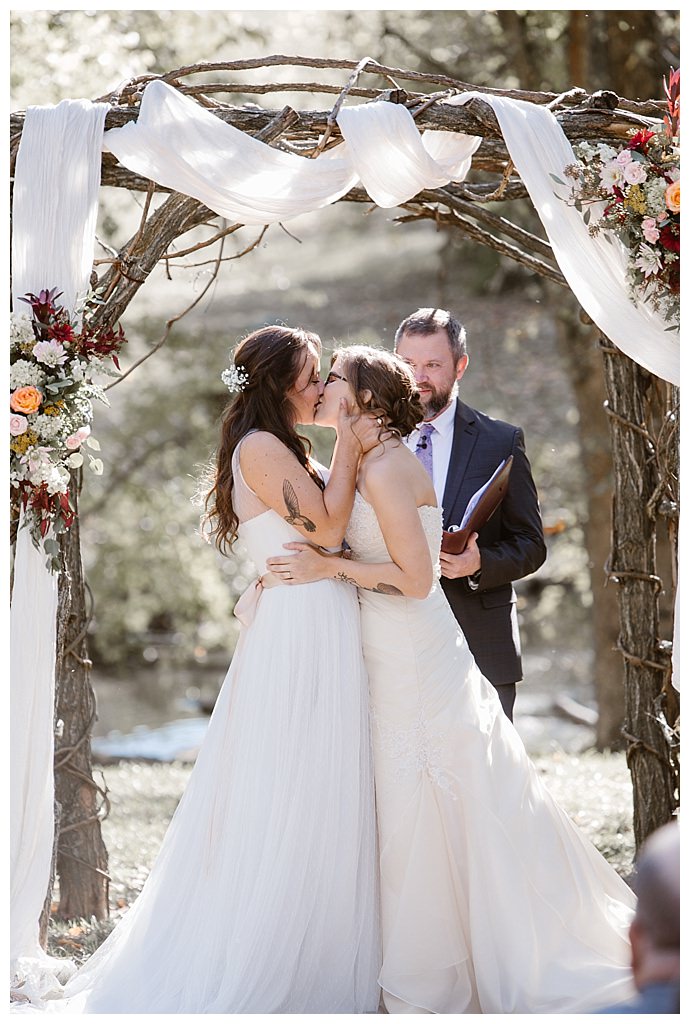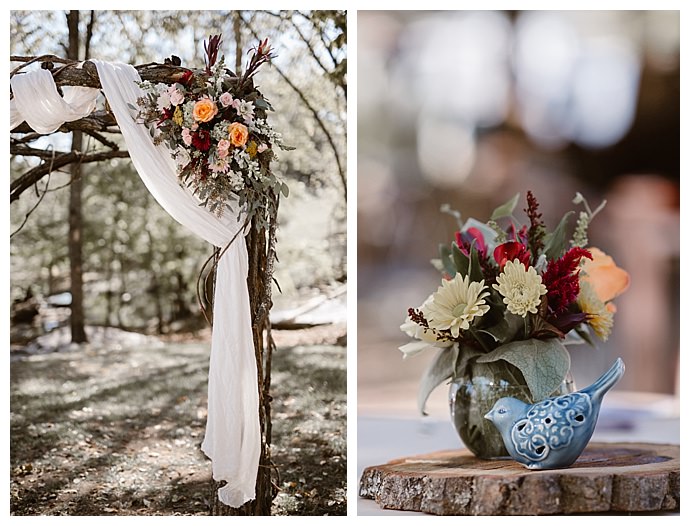 The Party
A typical Sunday for Kendra and Lia usually involves a tasty brunch and bubbly mimosas, so for their Sunday wedding and reception, they wanted to include just that. The menu included fresh fruit, tons of bacon and sausage and a decadent waffle bar. "Our bar not only featured mimosas to pair with brunch, but also local craft beer from our close friends at Johnson City Brewing Company," Lia says. "We approached the owners about a personalized beer for our wedding — an amaretto brown ale — and once we realized they didn't think we were crazy, we went for it! It turned out to be absolutely great and was served with two of their other specialty brews." For dessert, three of their friends who started a baking company, J.Bake, created three delicious flavors of mini cheesecakes in lemon blueberry, pumpkin and Oreo, in addition to a beautiful, single-layer cake for the brides to cut into.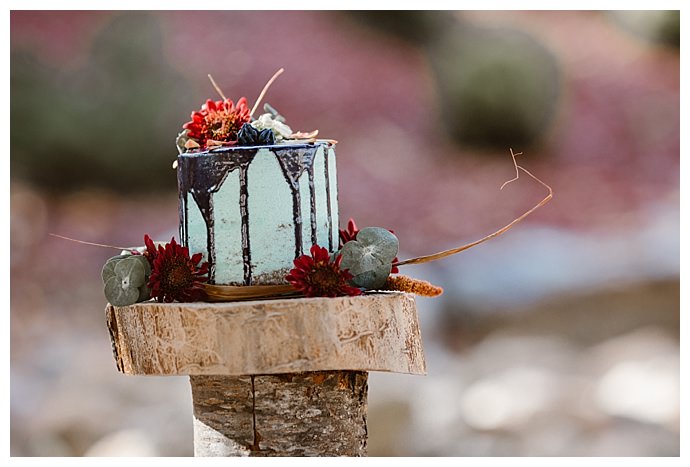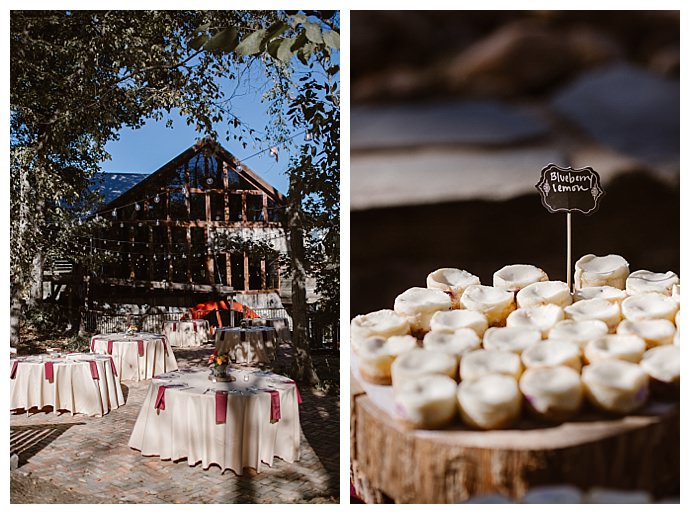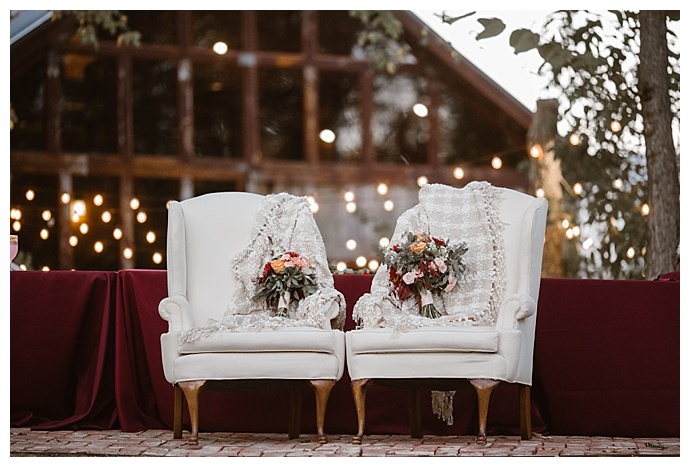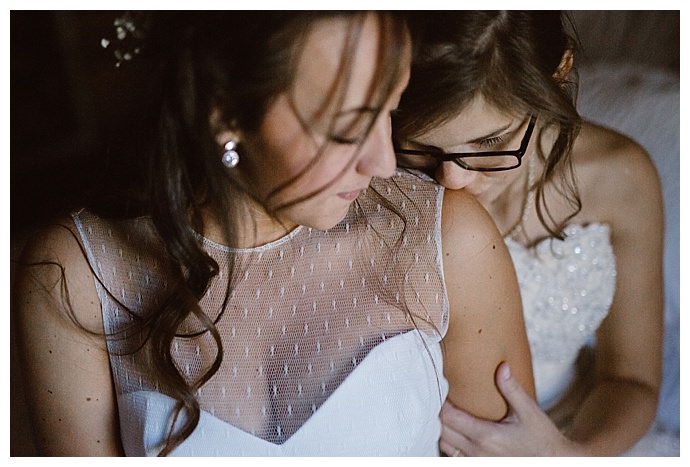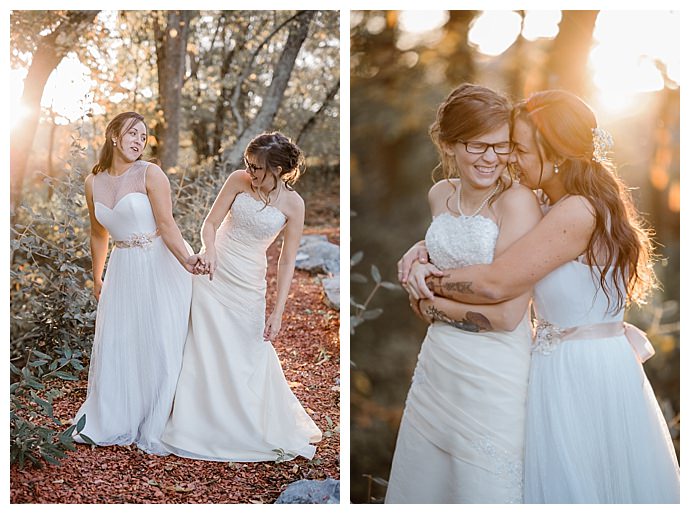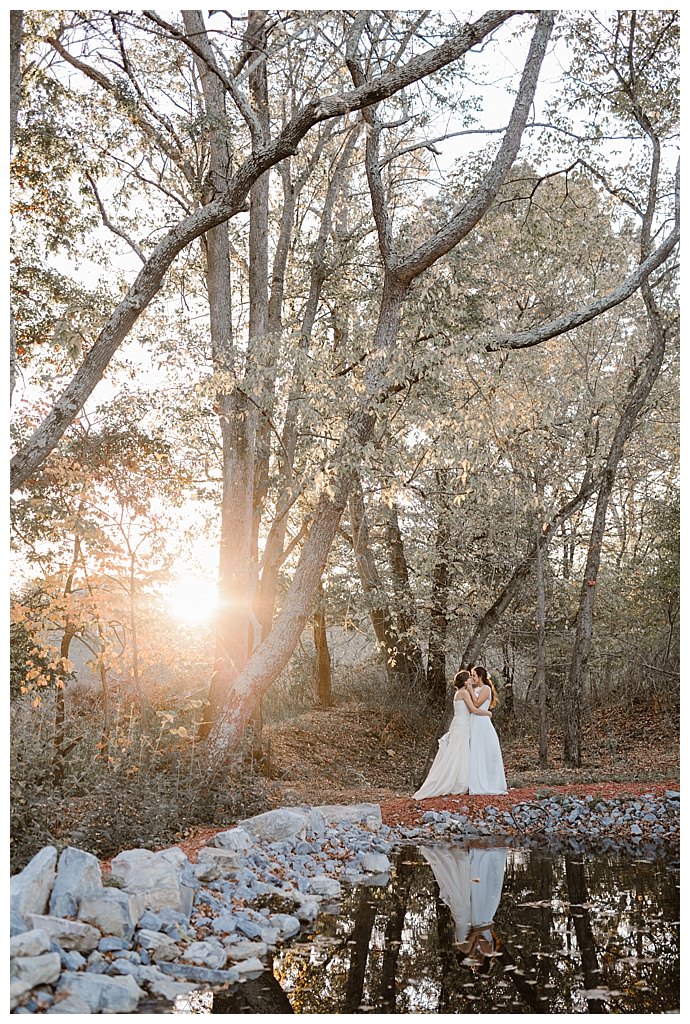 Memorable Moment
"I think we both agree that, while the day was about us, it was also about everyone who made their way to the dance floor," the brides say. "Watching everyone enjoy themselves on the dance floor made us both so very happy."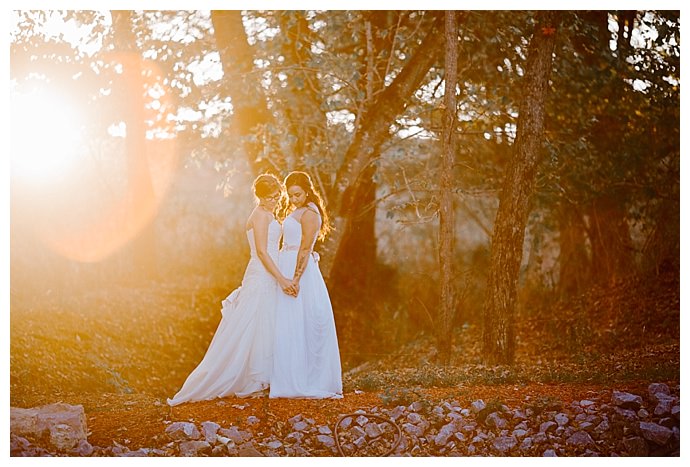 Team of Talents
Venue: The Millstone
Photography: Erin Morrison Photography
Second Shooter: Clint James Photography
Wedding Planner: Posh Productions
Floral Design: Rainbow's End Floral
Catering: The Catering Company
Cake Design: J.Bake
Personalized Beer: Johnson City Brewing Company
Wedding Dress: Wildflower Bridal, YWCA Bristol Bridal Station
Rentals: Celebrate Rentals
DJ: Neil Church