Flowers are an incredible way to decorate any wedding. Incorporate a few to work in a specific color, use countless arrangements to fill any space or find somewhere in between on the spectrum of floral décor to set your scene. Floral design can be used to create any look at your wedding, especially in the case of this romantic floral inspiration styled shoot.
The pastel hues of the floral arrangements set the color palette of the day with shades of pink, orange and cream. Flowers and rustic hardware created the romantic sweetheart table in the reception space. The table was framed with a copper arch supporting a hanging arrangement of flowers directly over a centerpiece that covered the table in fresh flowers.
Gold and rose gold details added to the reception tablescapes with individual bud vases, candle holders and place settings. Each plate was labeled with a green leaf that served as the background to a Lucite hand-lettered card with guests' names. The muted hues of the metallic details allowed the white candle sticks and plates to create a crisp, clean feel against the rustic tables.
Favors that double as décor are an incredible detail for any wedding to help fill space. Favors that double as décor and a snack? Well it doesn't get much better than that, especially with these rose gold madeleine cookies which were the perfect sweet to pair with the wedding cake that brought the day's metallic and floral theme together.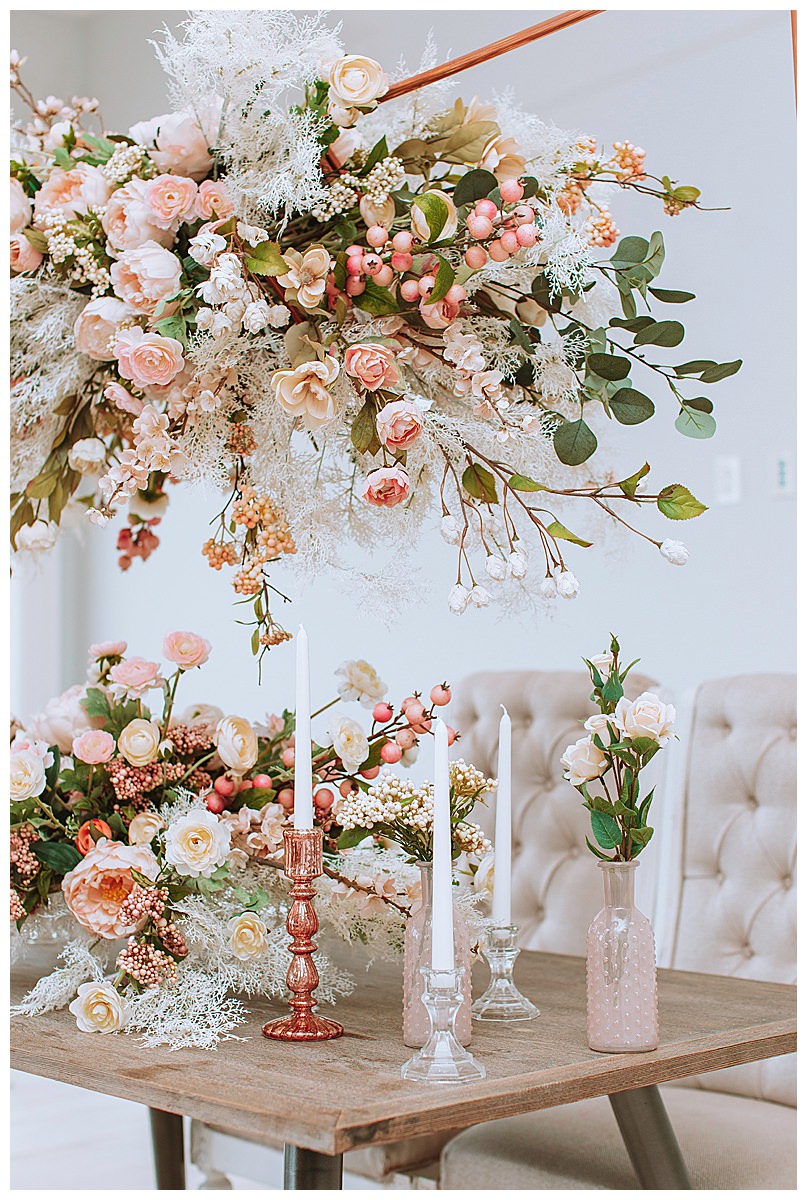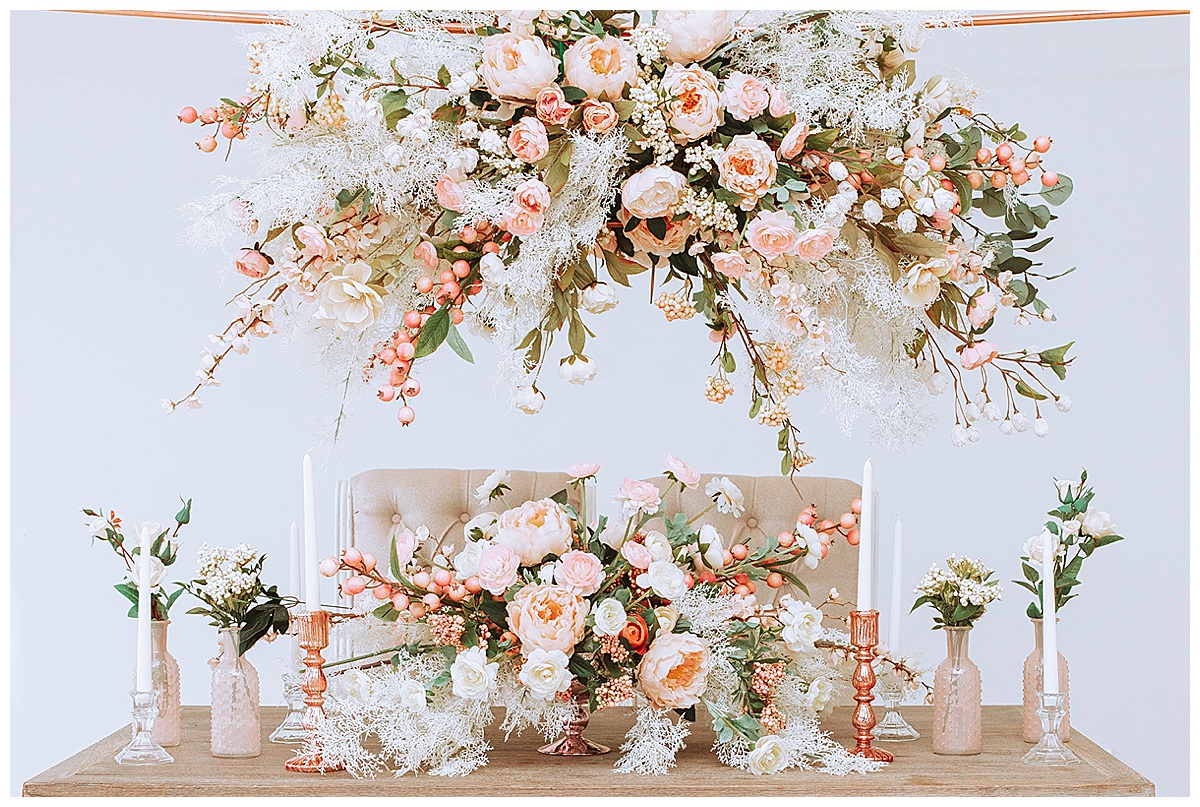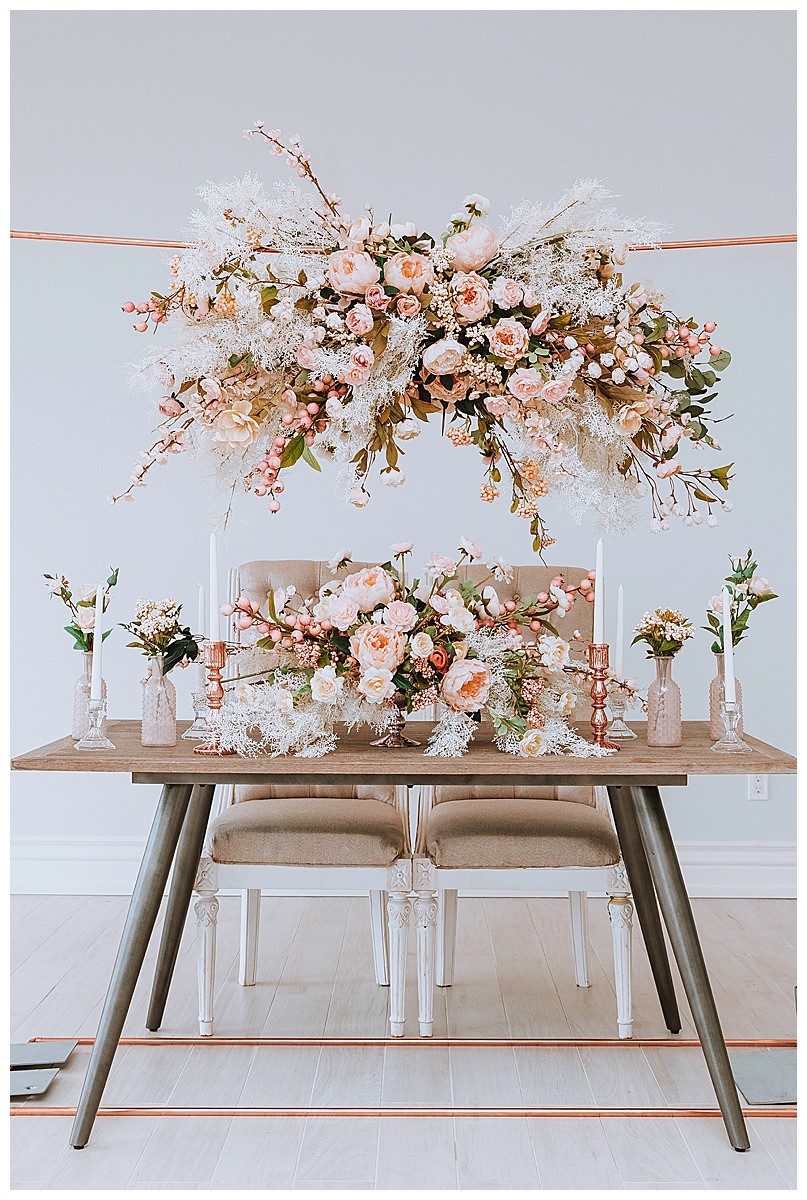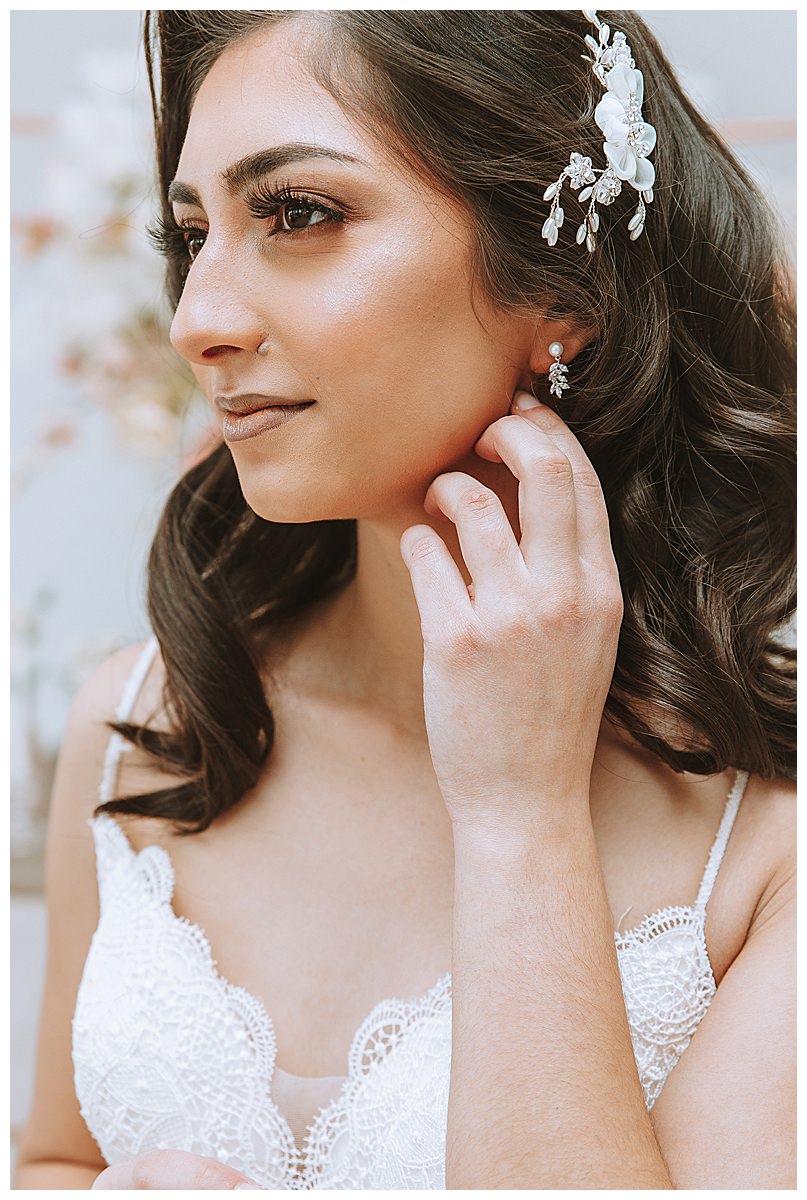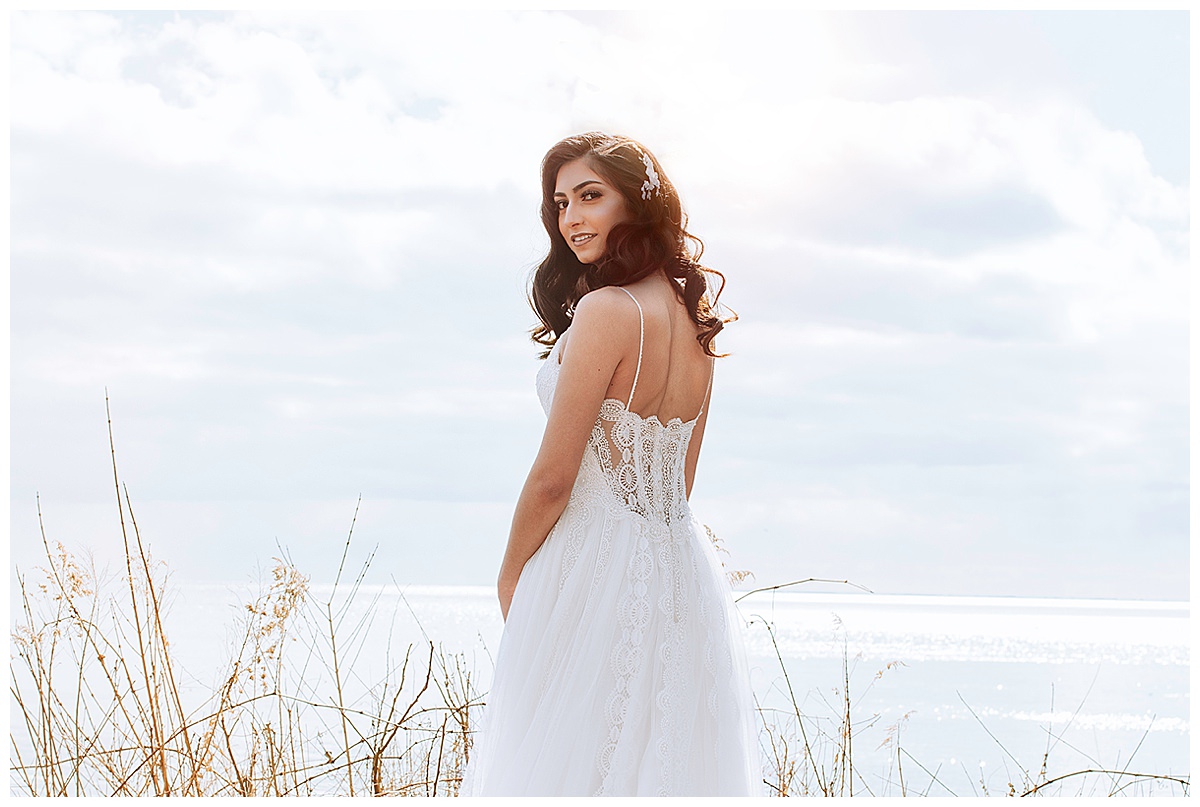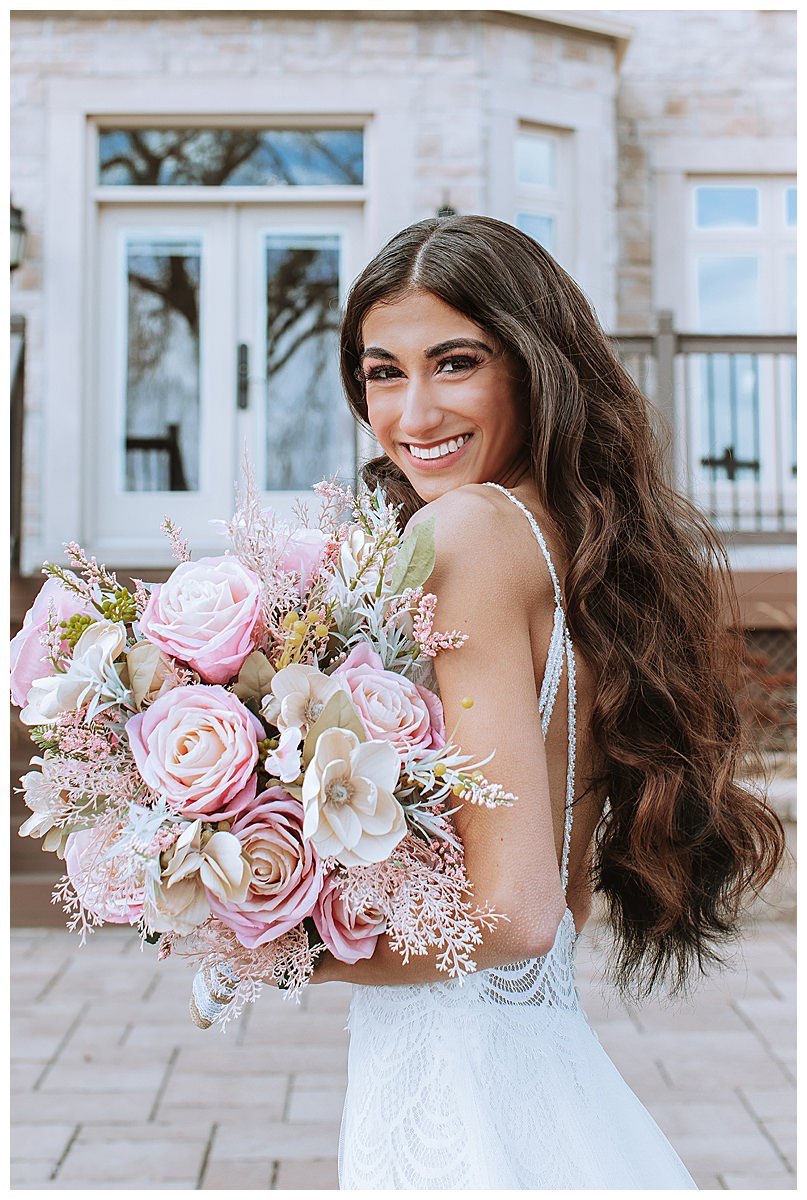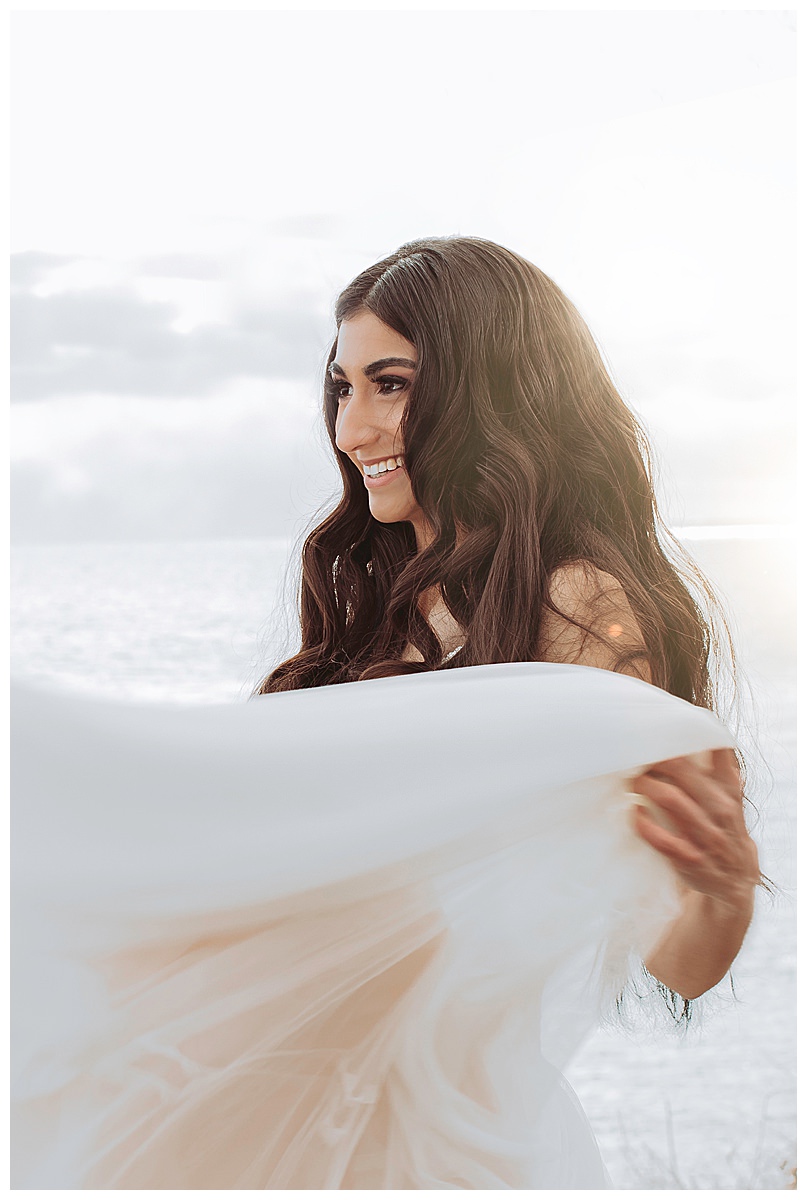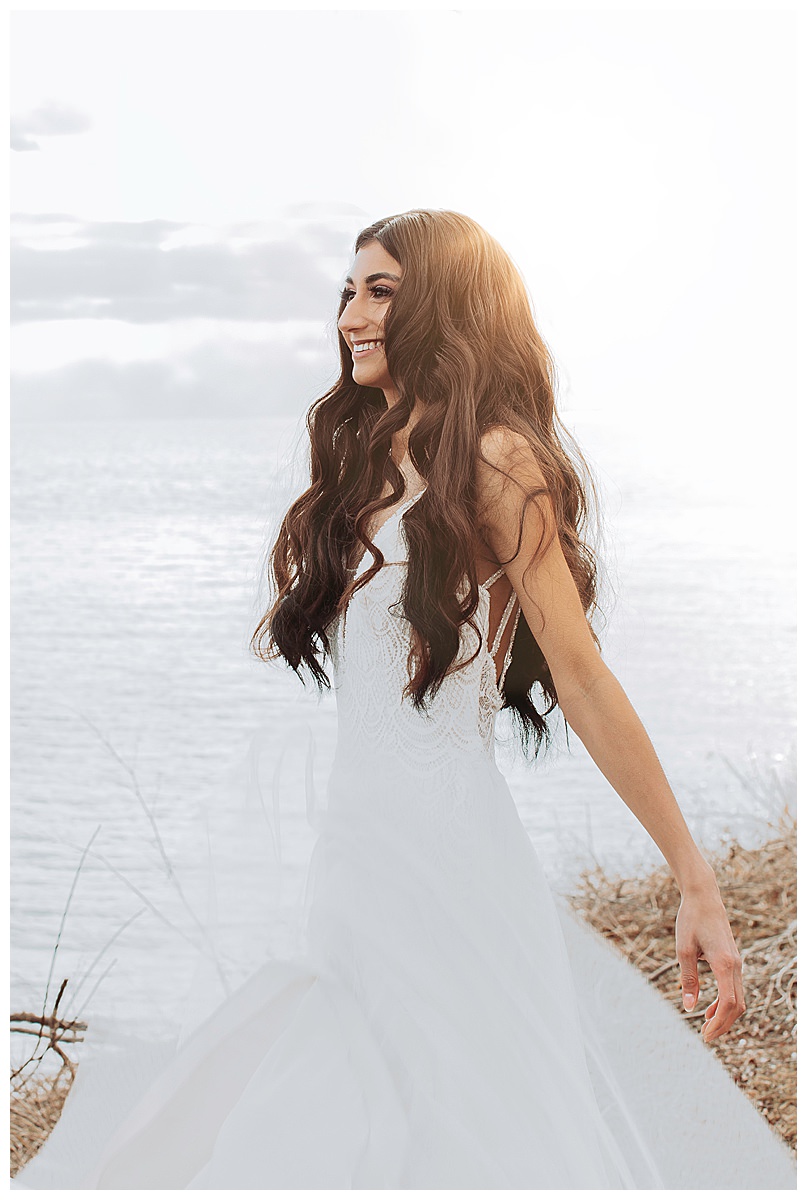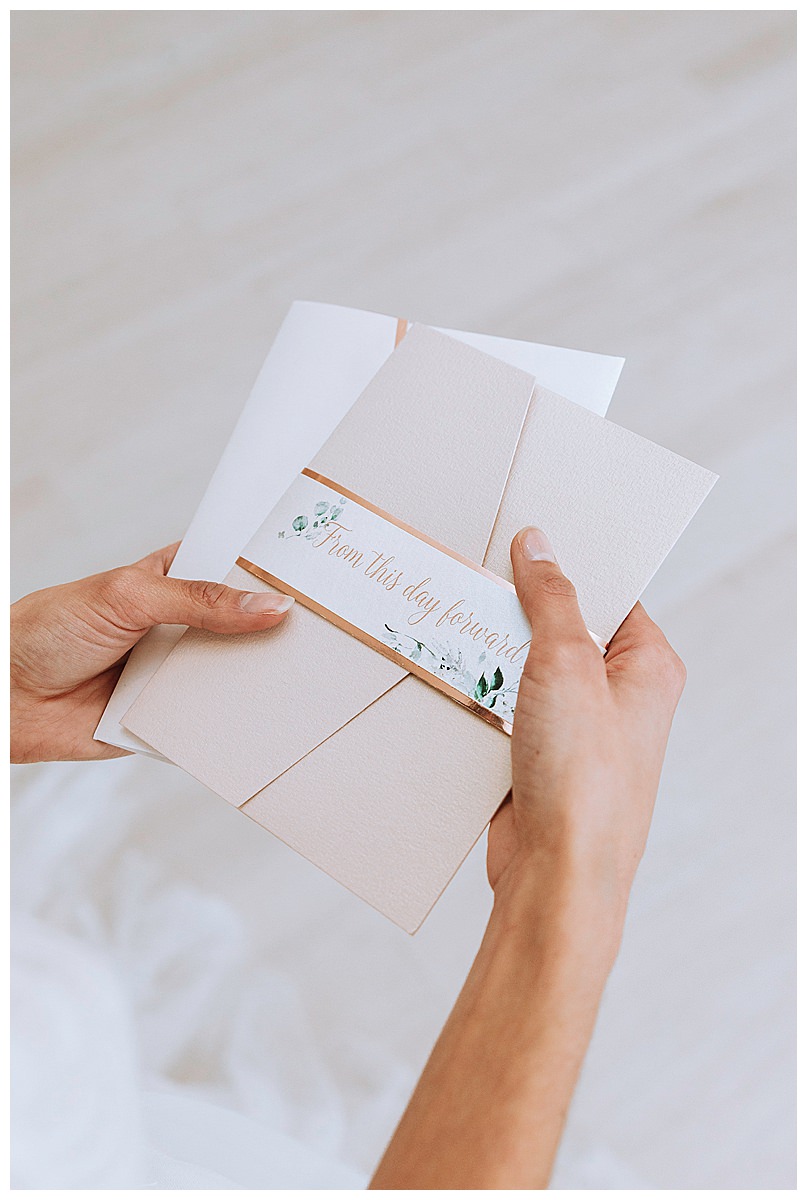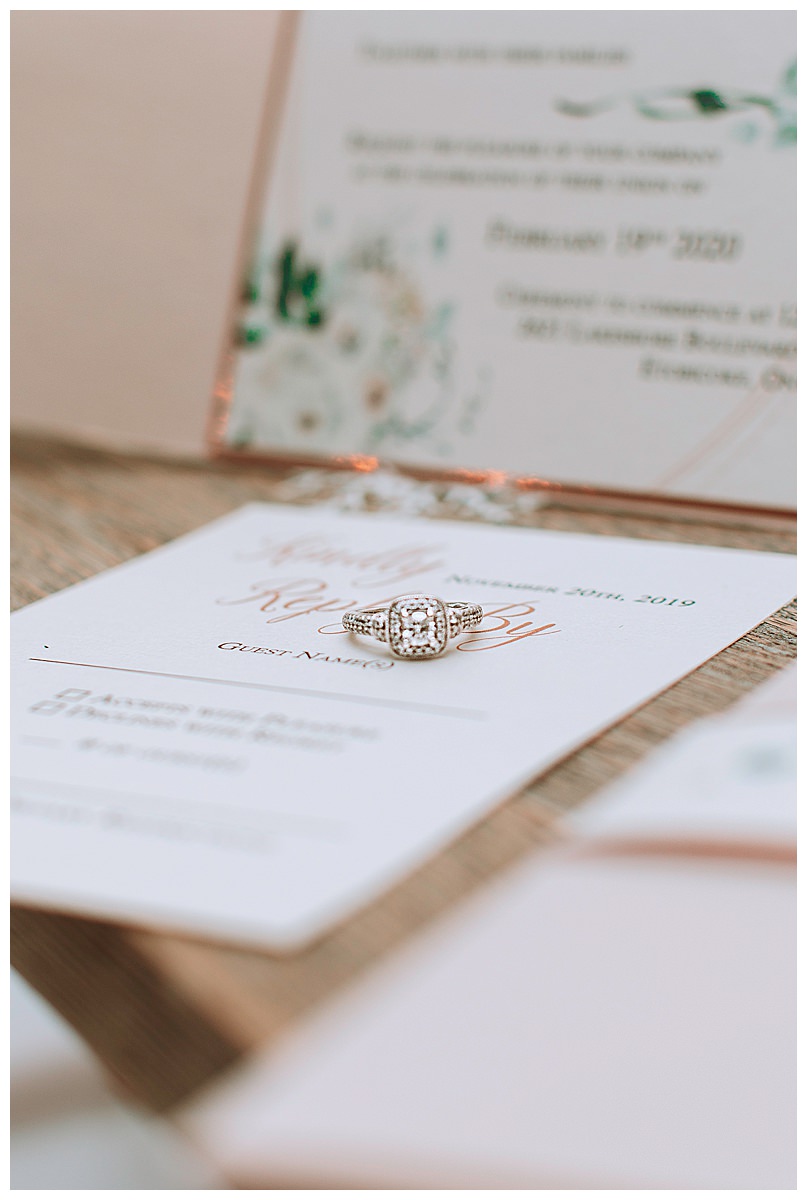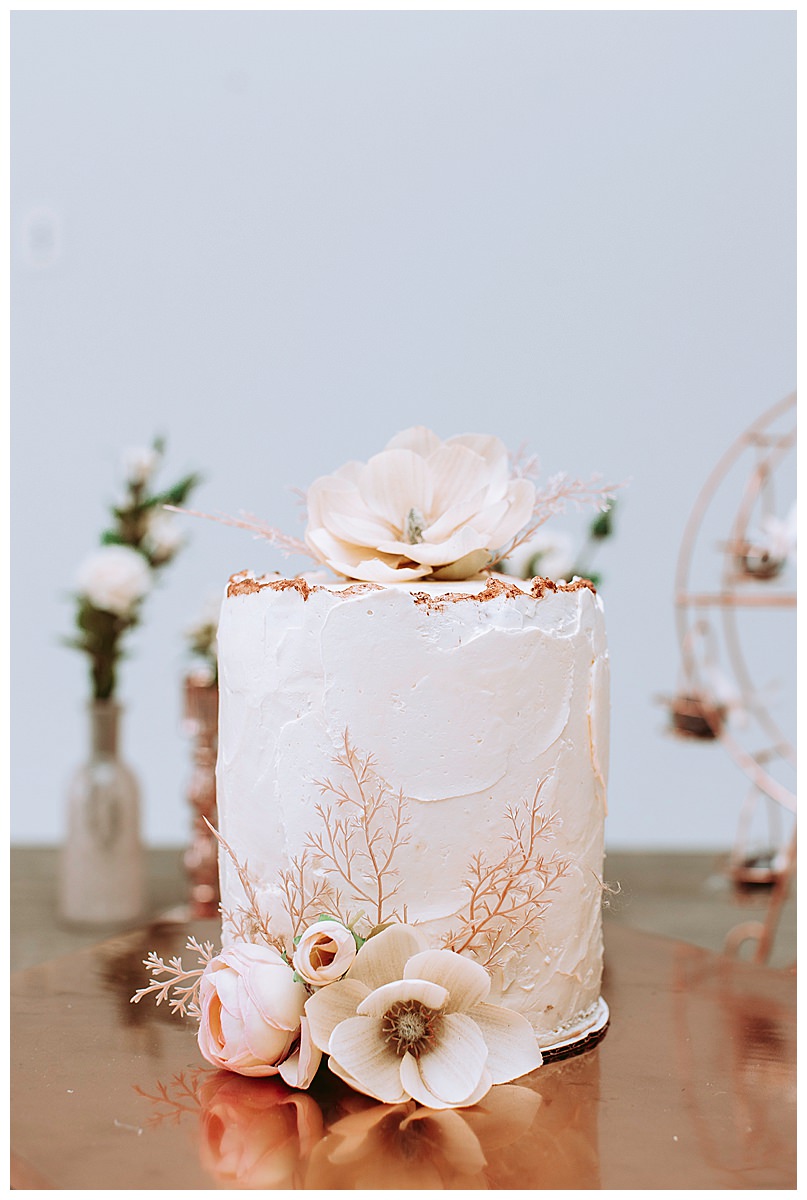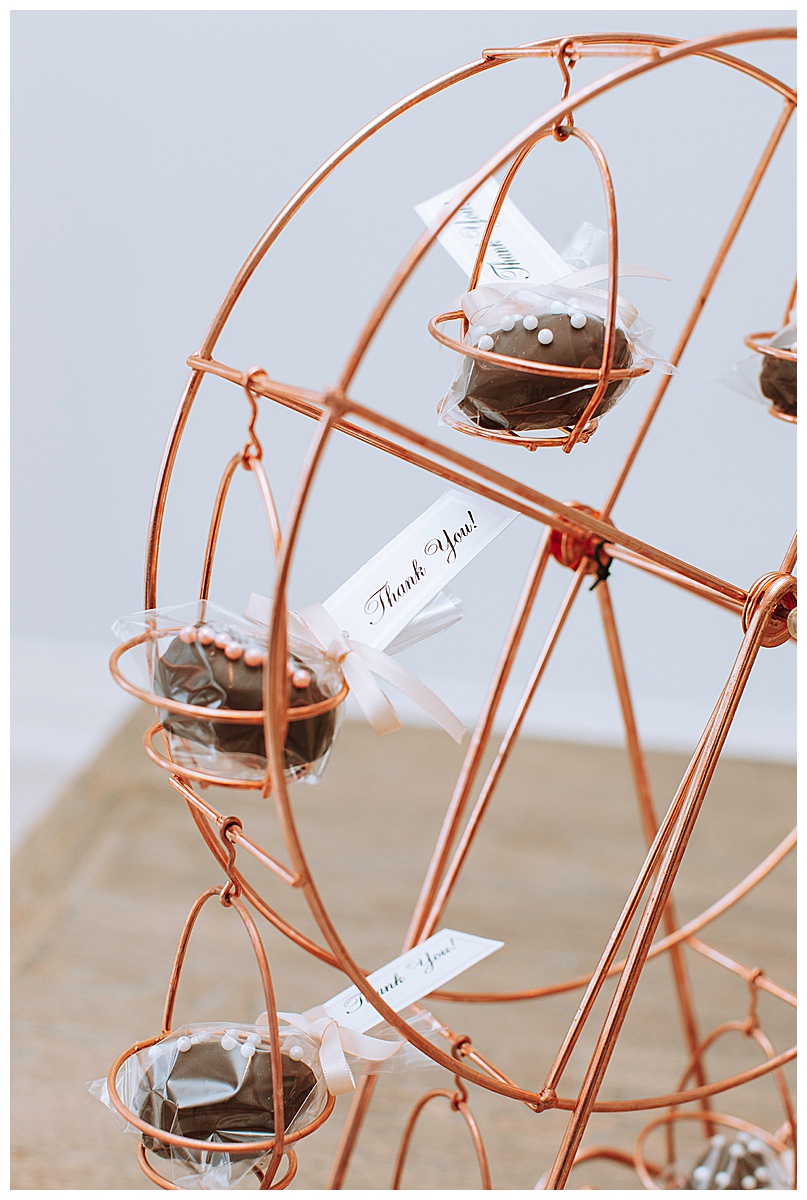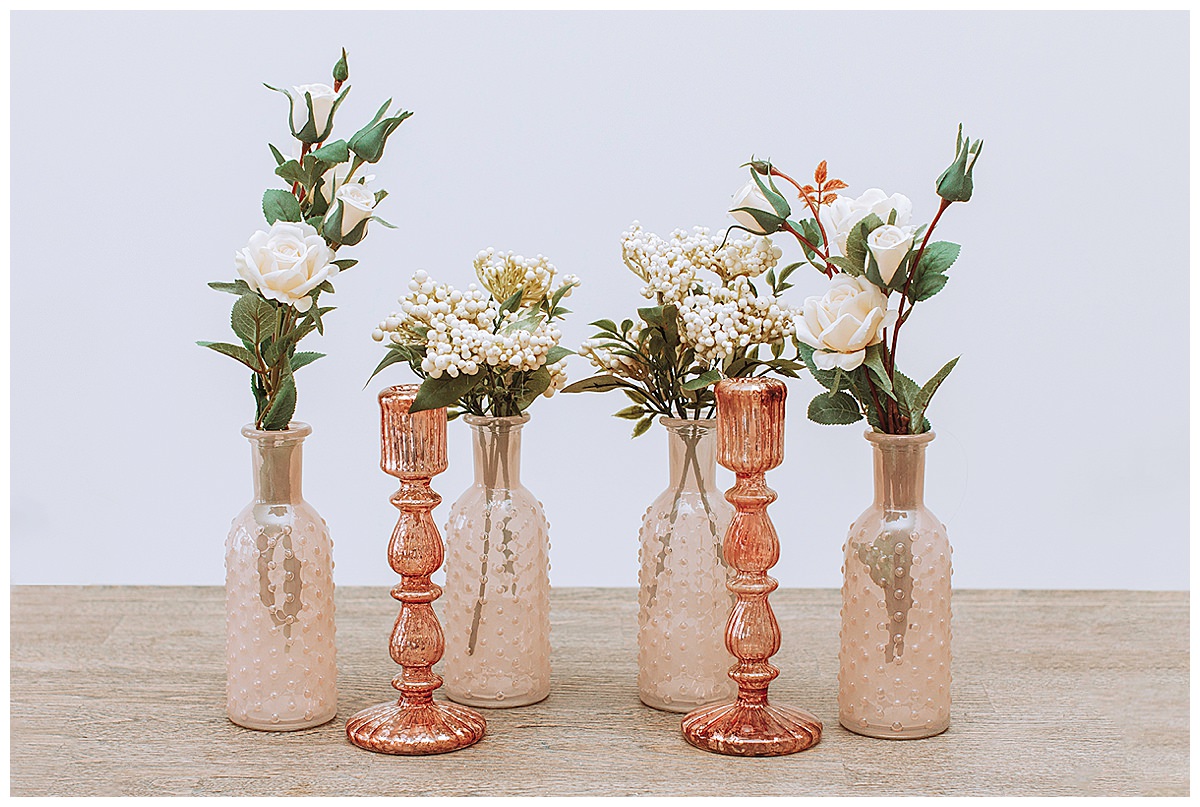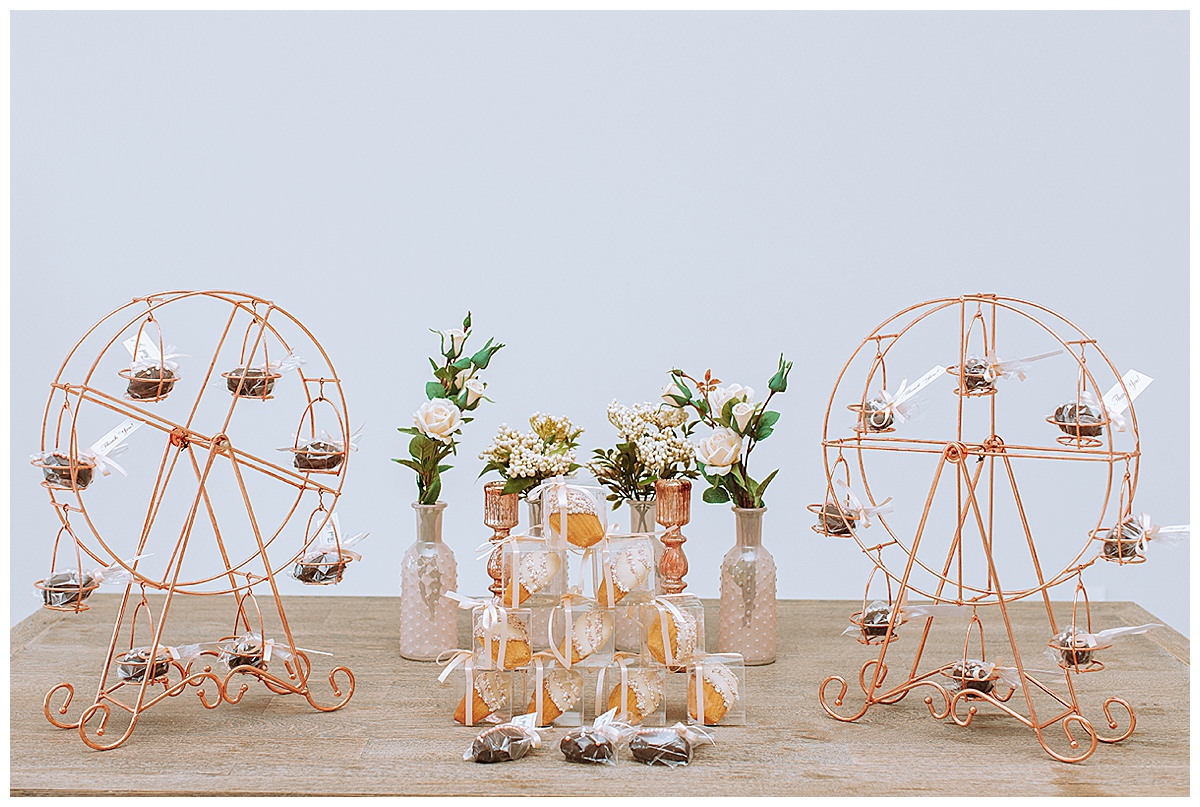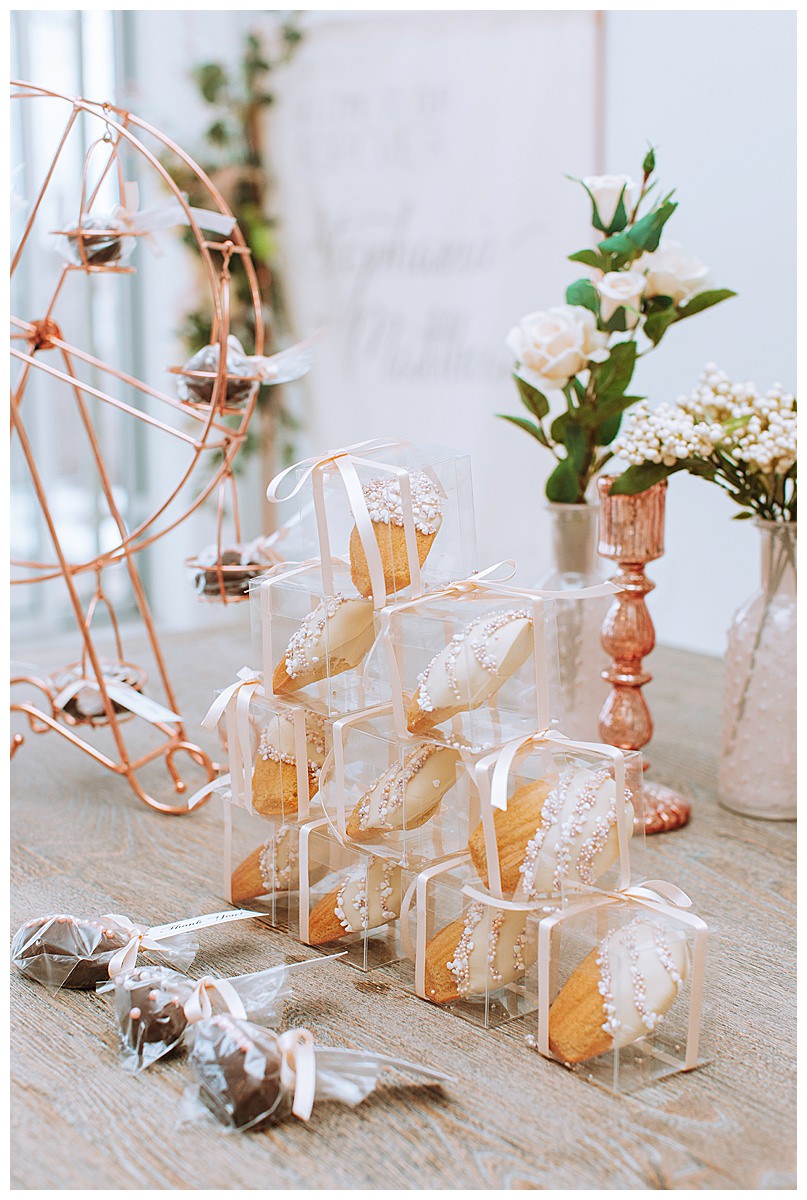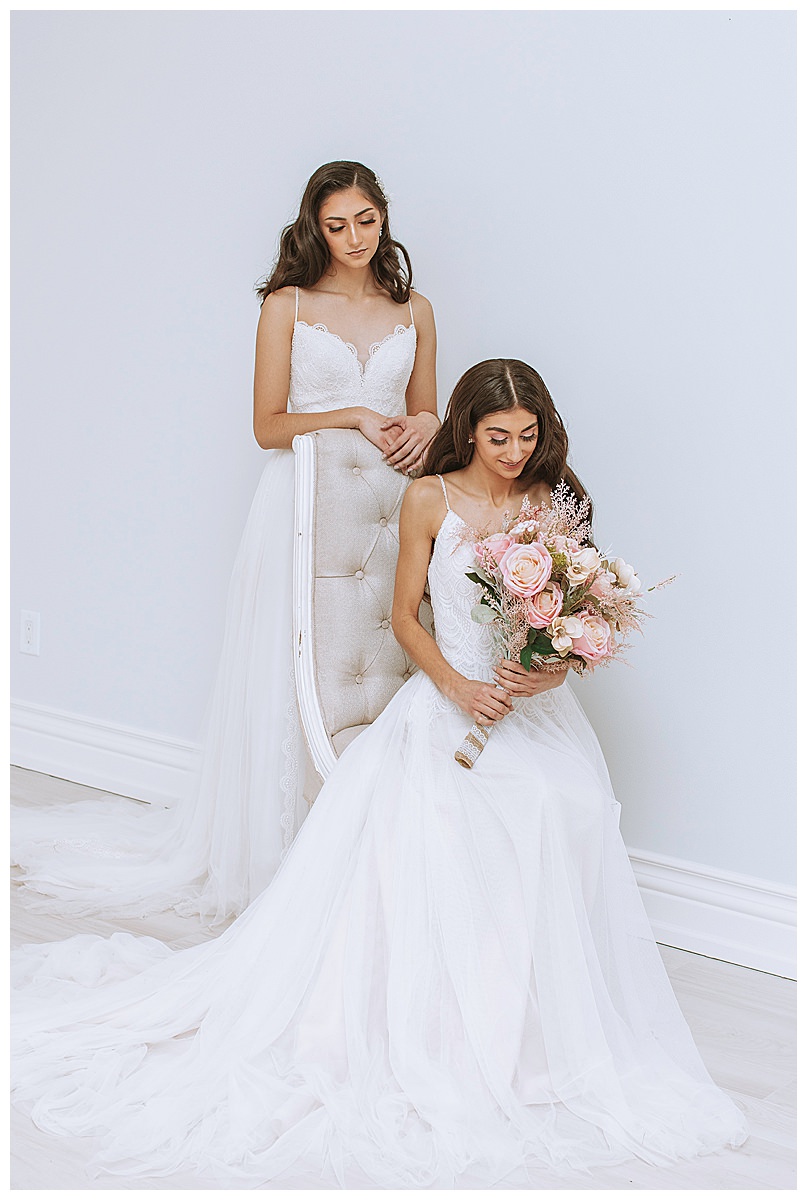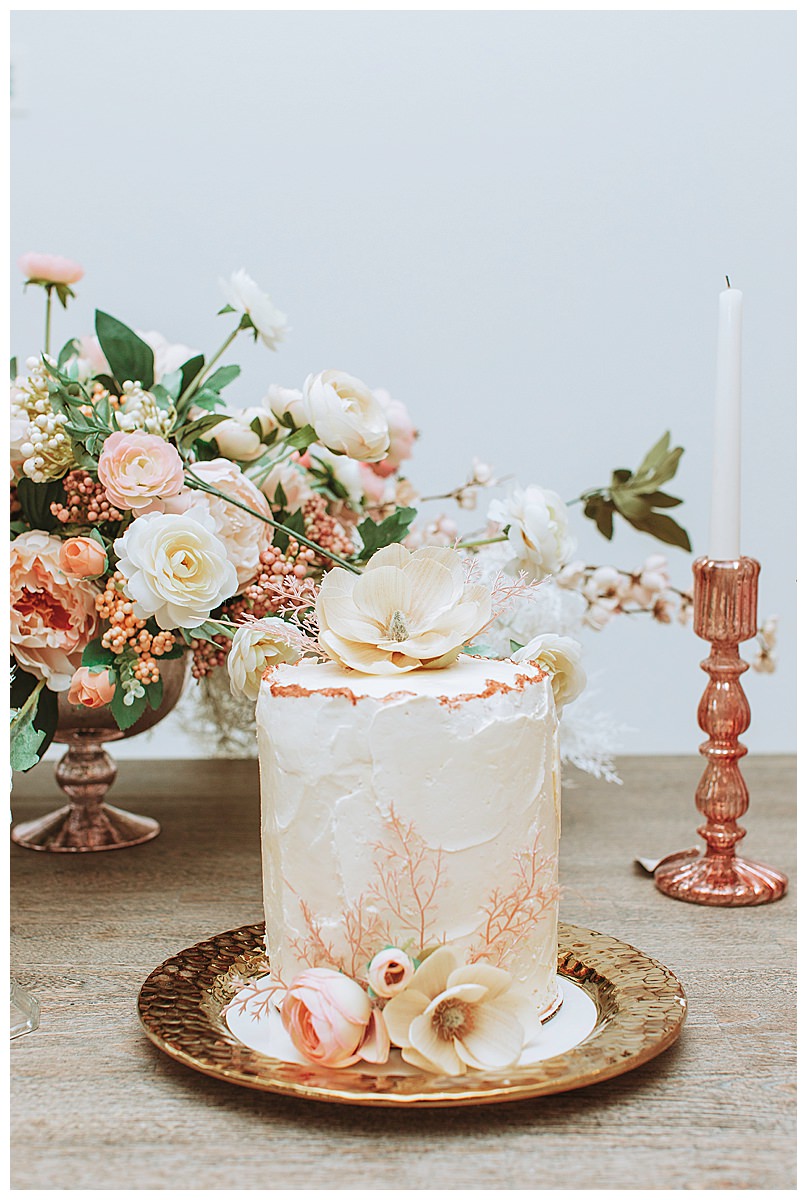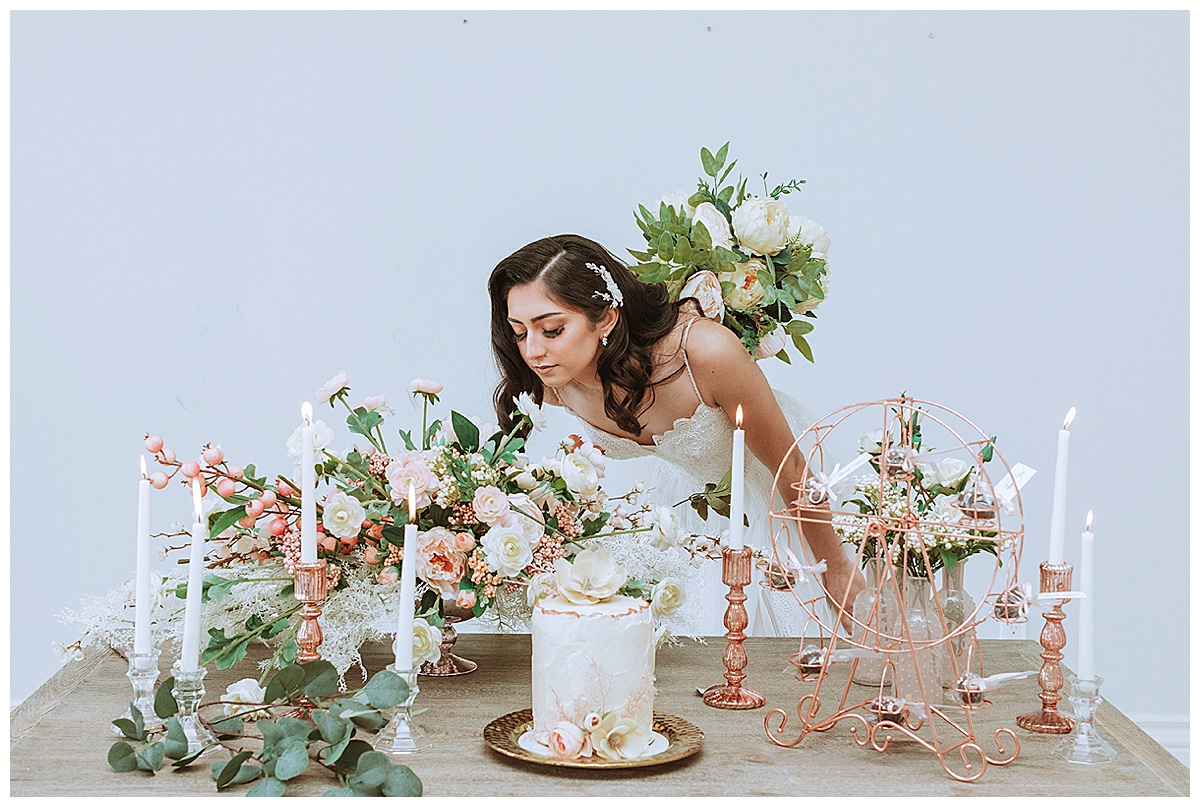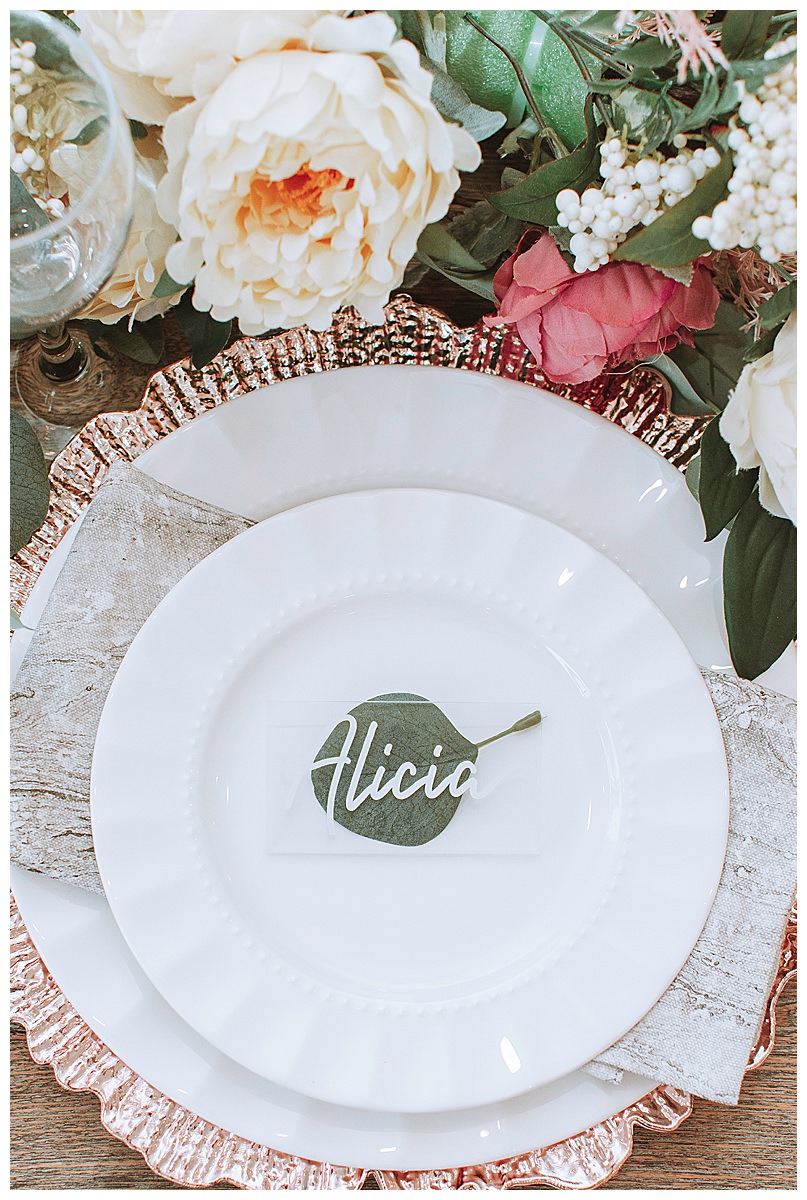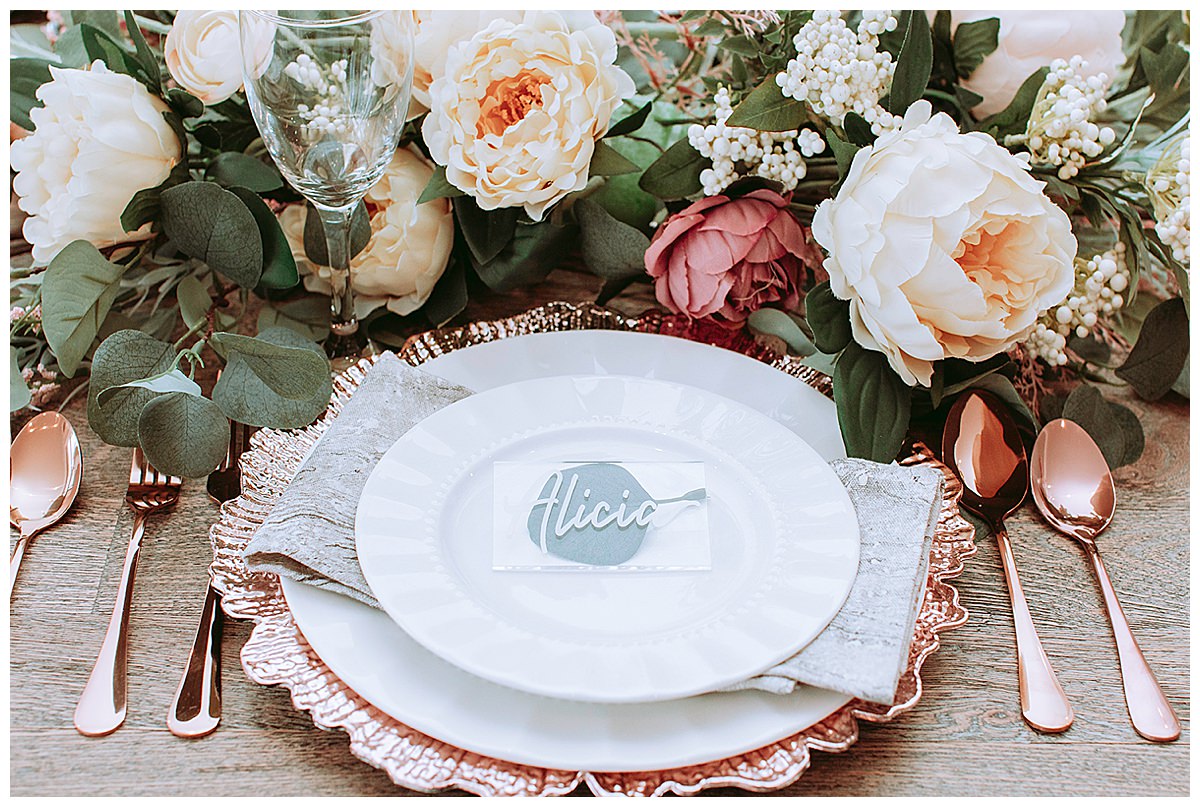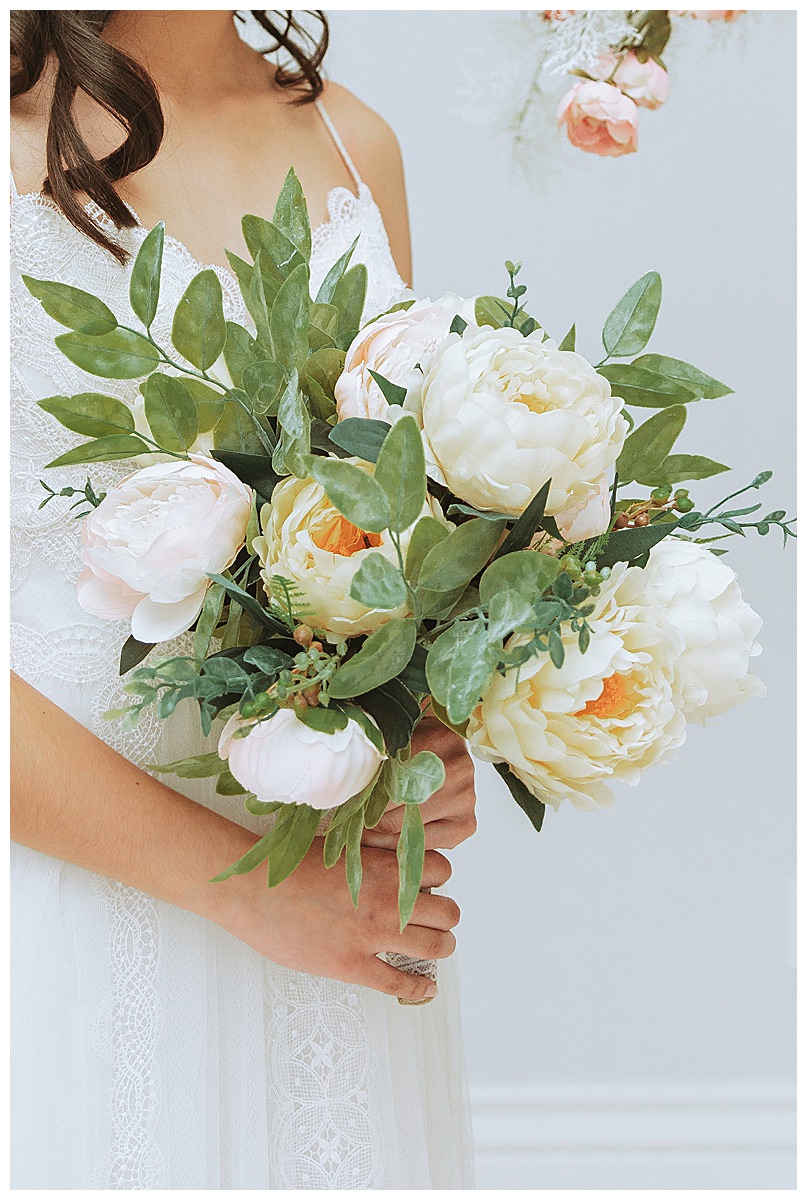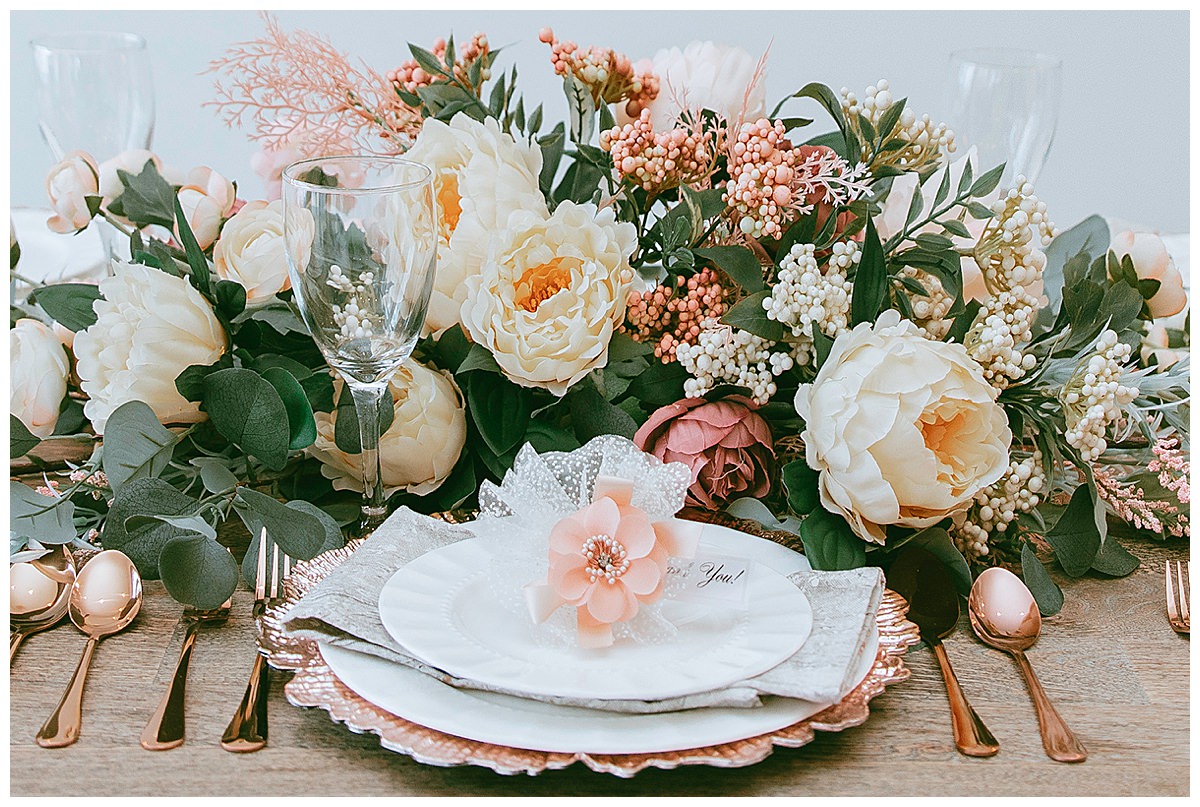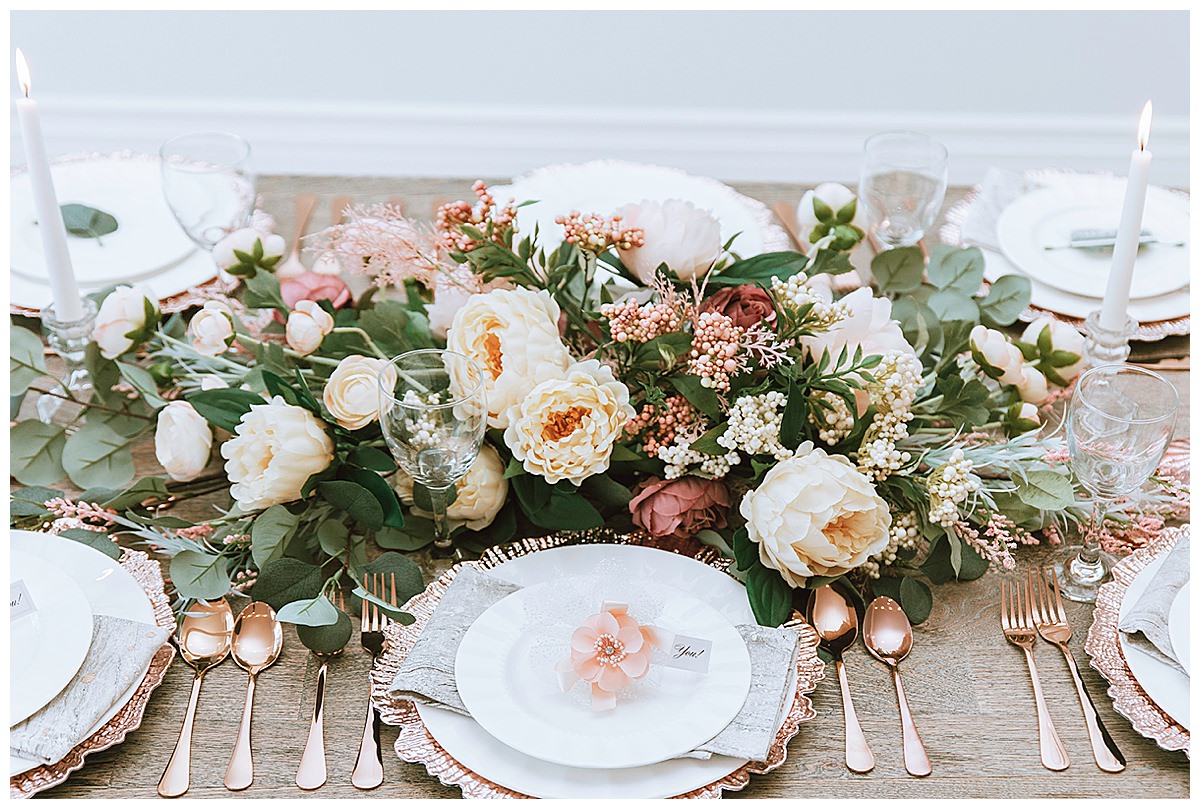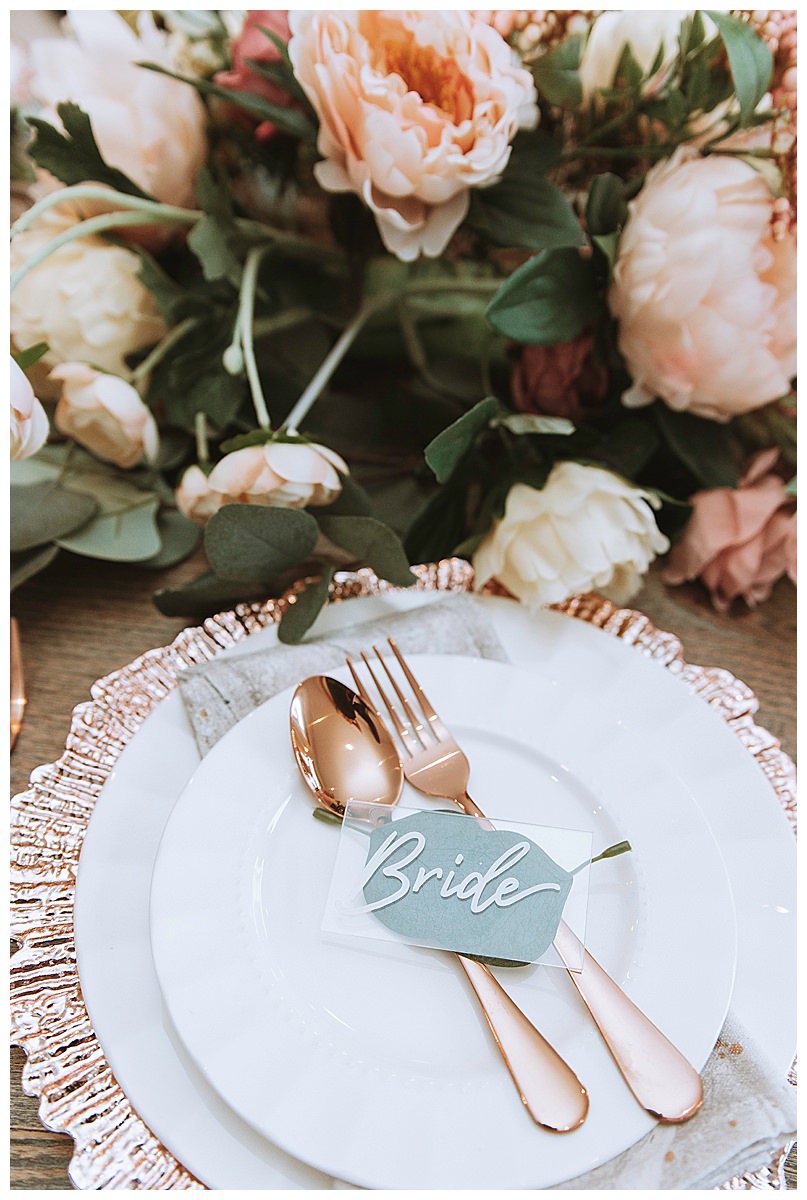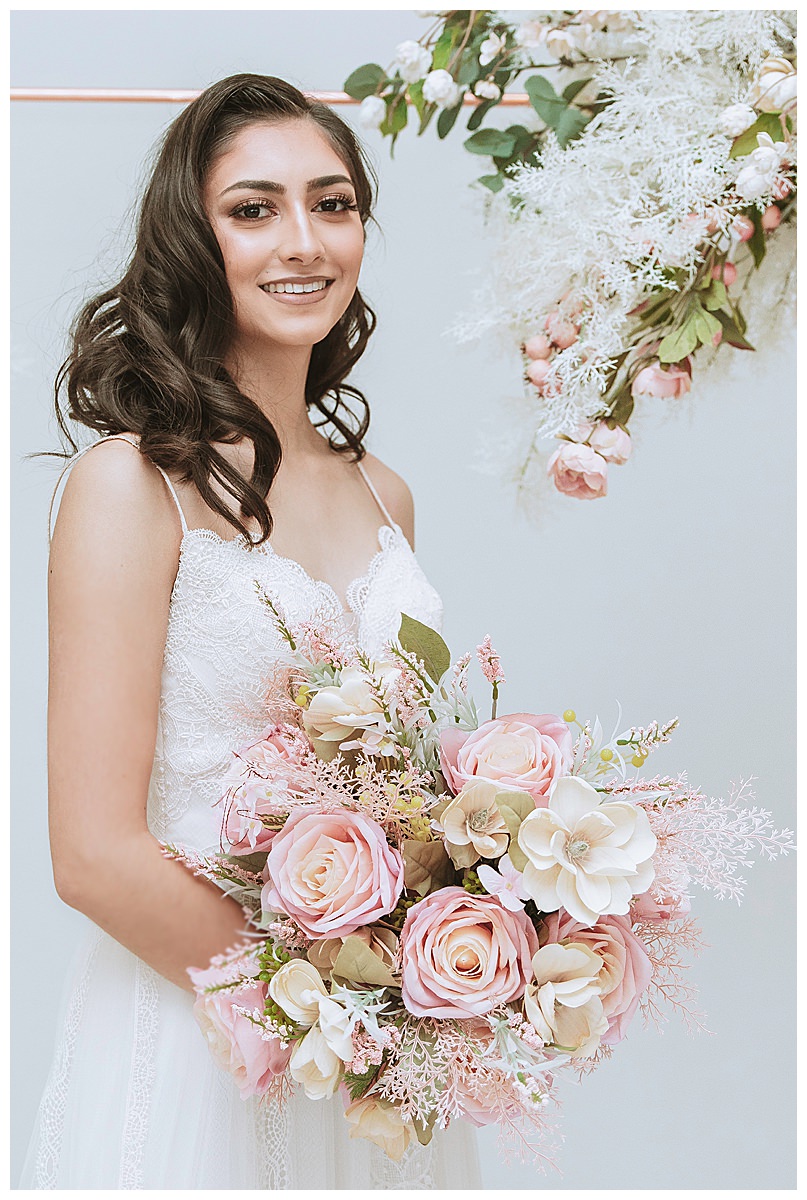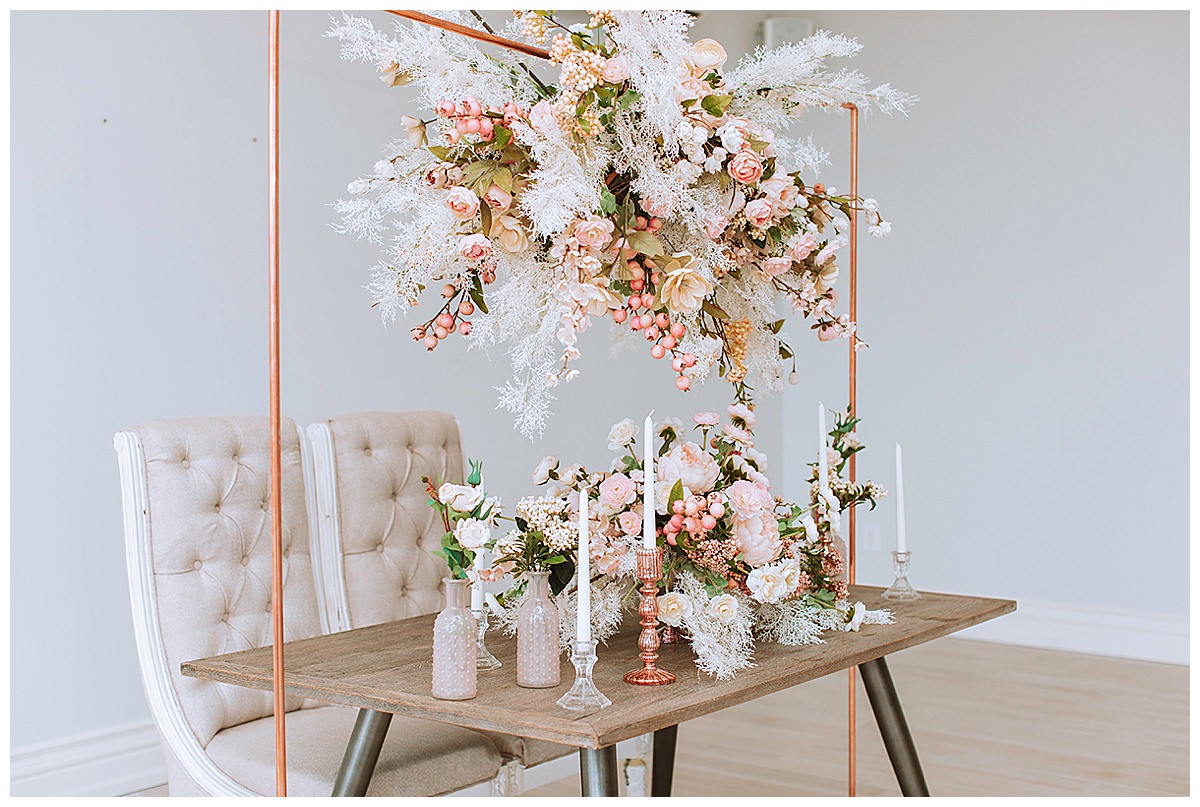 Written by Emily Rochotte