When local creatives banded together to bring today's whimsical styled shoot to life, they kept a quote by Derrick Davis in mind: "To watch us dance is to hear our hearts speak." Once home to an old night club, the Vitalidad Movement Arts & Event Center in Portland now functions as a dance studio and event space, and it was an apt choice to host this industrial styled shoot that was inspired by the love between two dancers.
From the ceremony to the reception décor, acrylic touches, including the ghost chairs, tall floating candle vases and signage that featured white lettering, added a modern feel to the industrial space. For a ceremony backdrop, Gifford's Flowers fastened whimsical bunches of florals to an industrial garage door, which let a romantic beam of light stream down the aisle. And with a ballet pink and luxe black color palette, this inspiration shoot couldn't have been better suited to celebrate a couple who fell in love over one of the most romantic forms of art. So with the bride clad in a pair of ballet slippers, they, of course, had to take a quick spin on the dance floor, which Lauren Miles Photo captured beautifully along with all the other stunning details.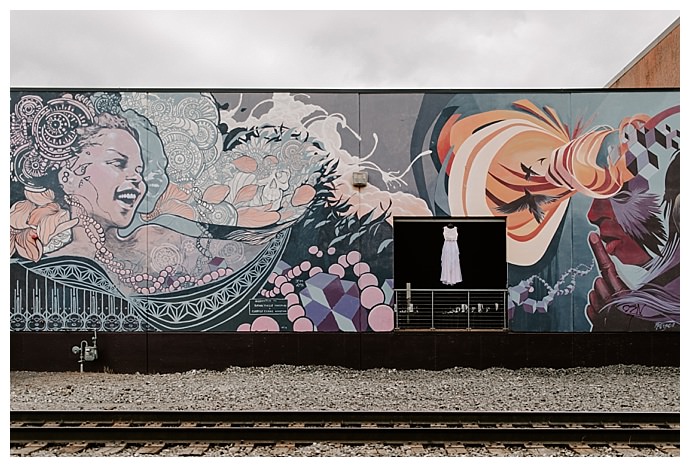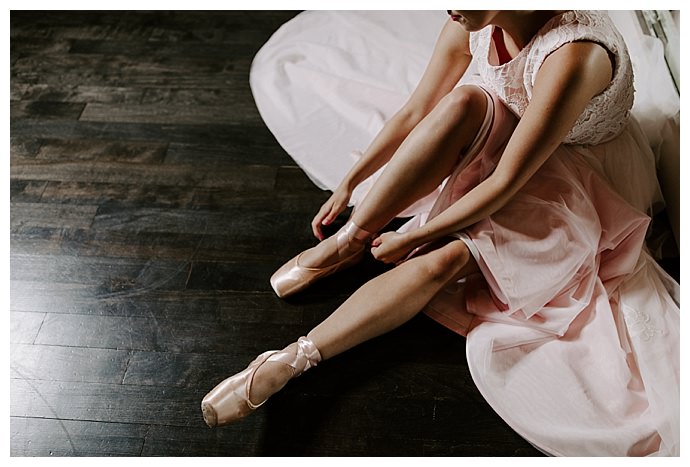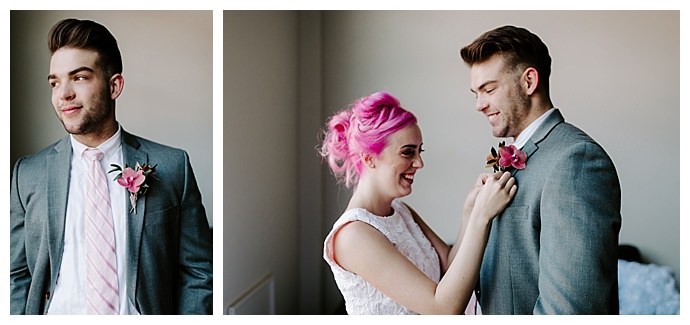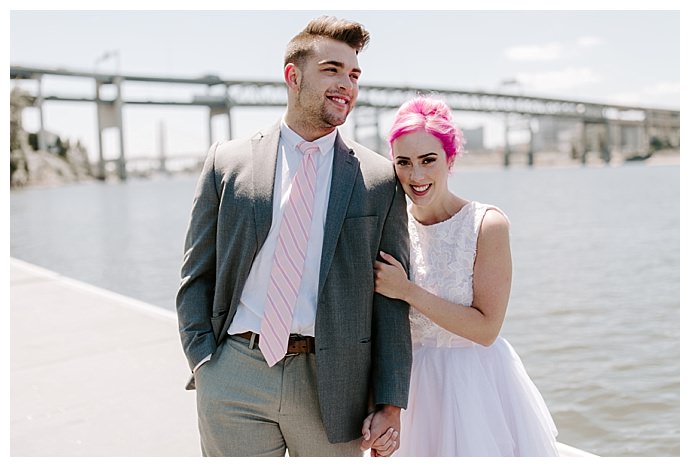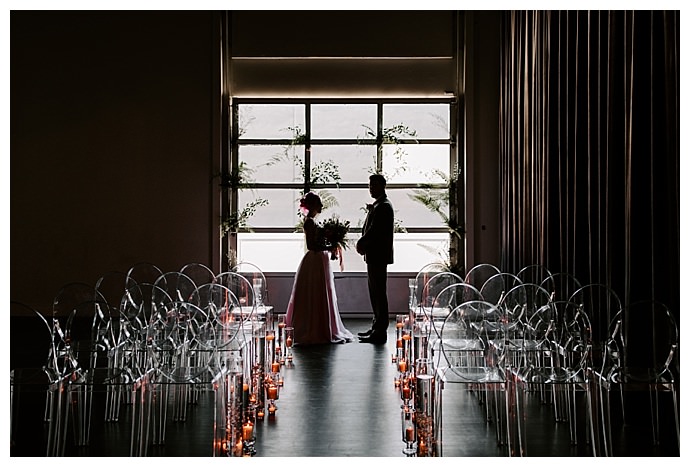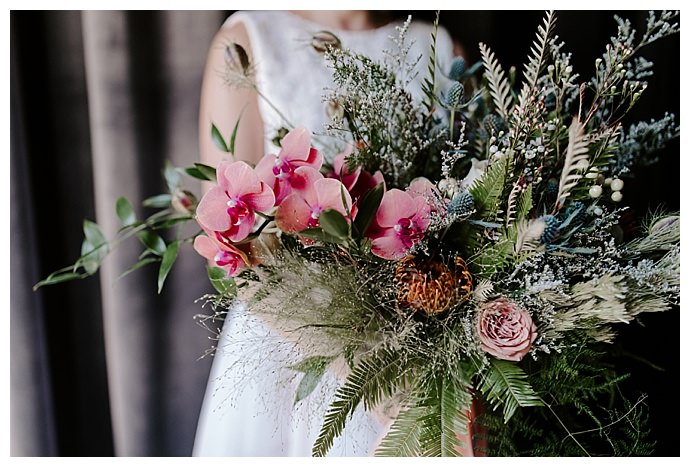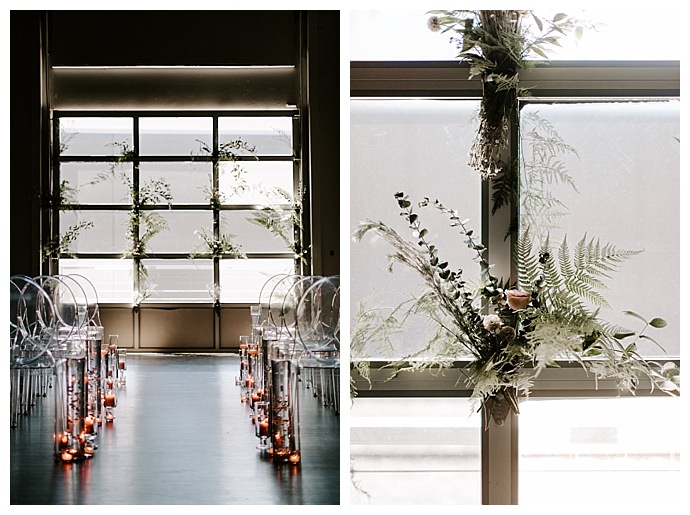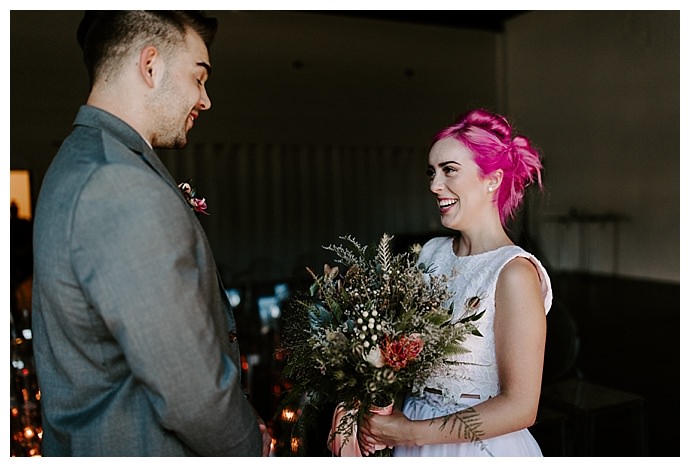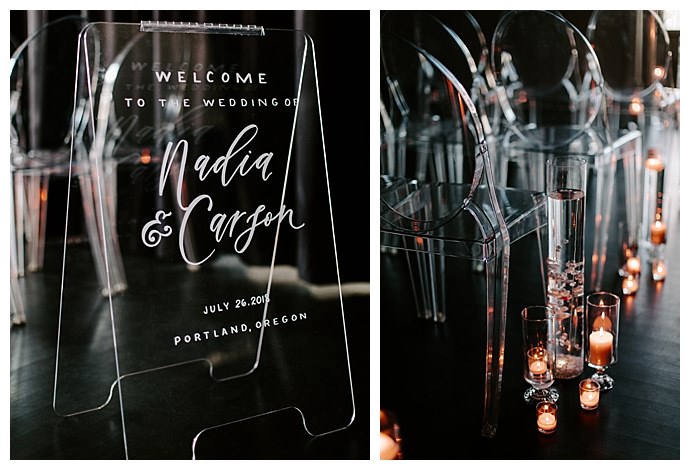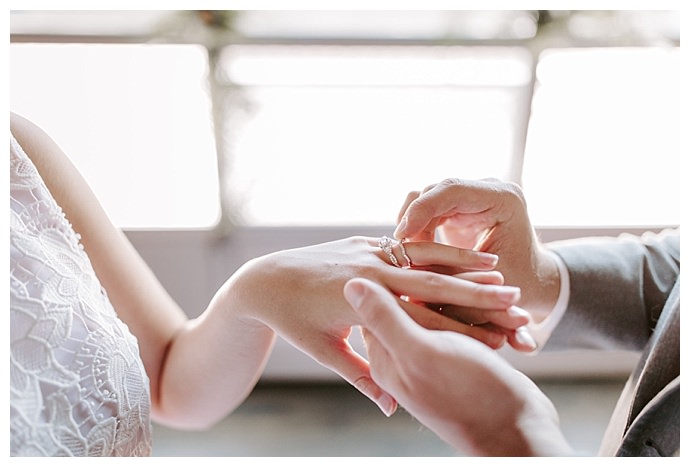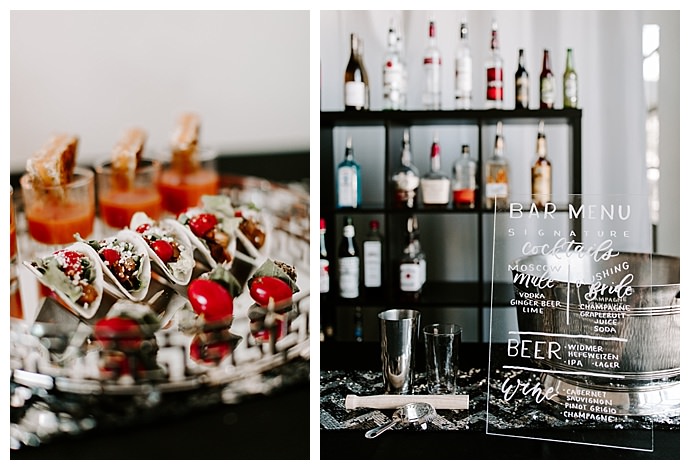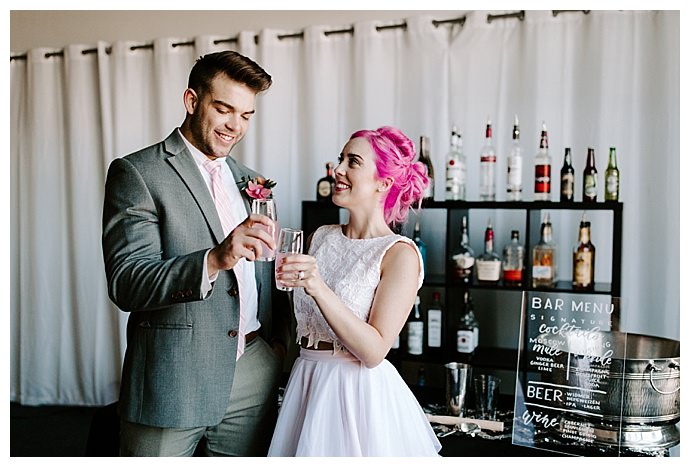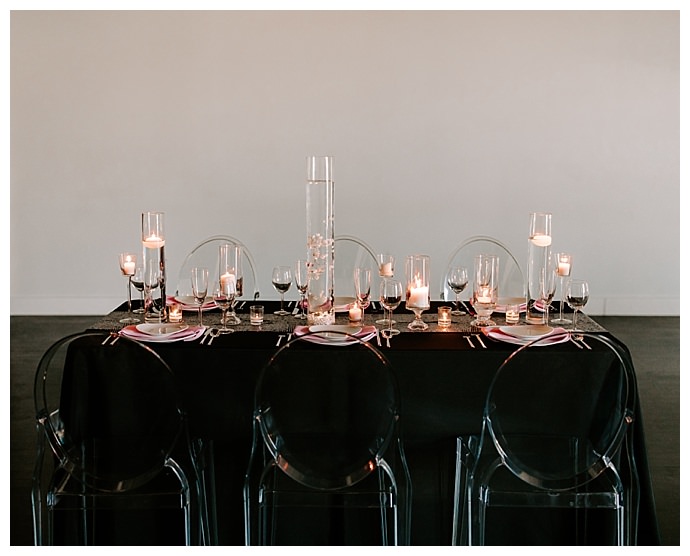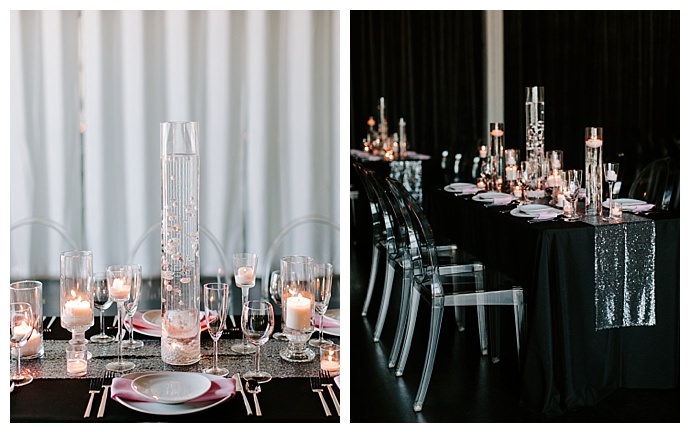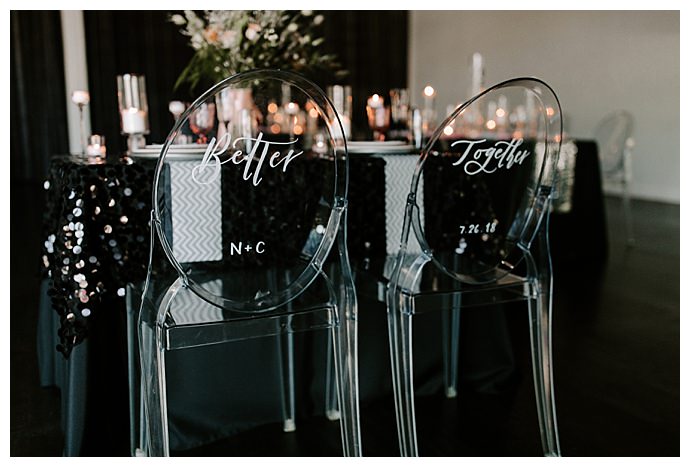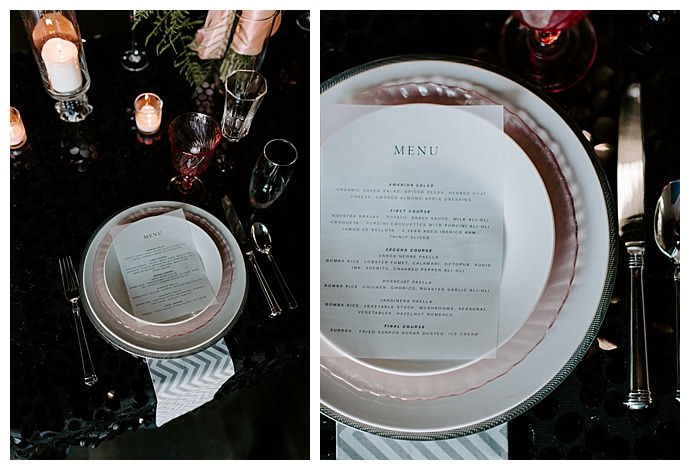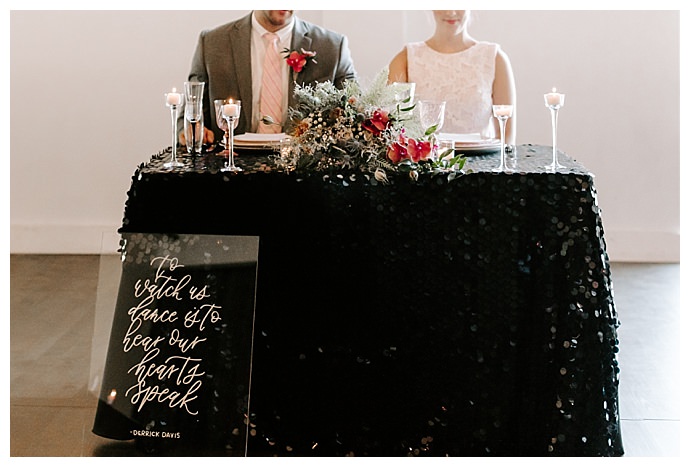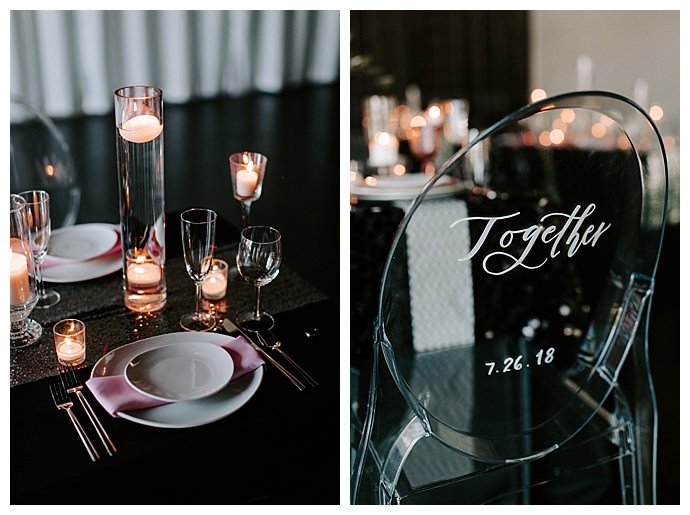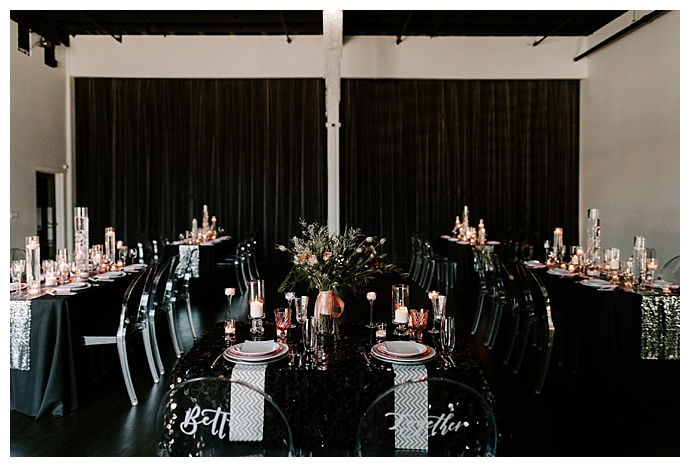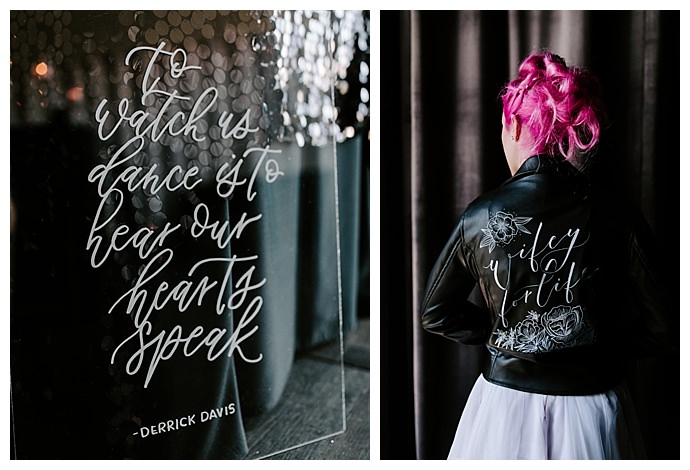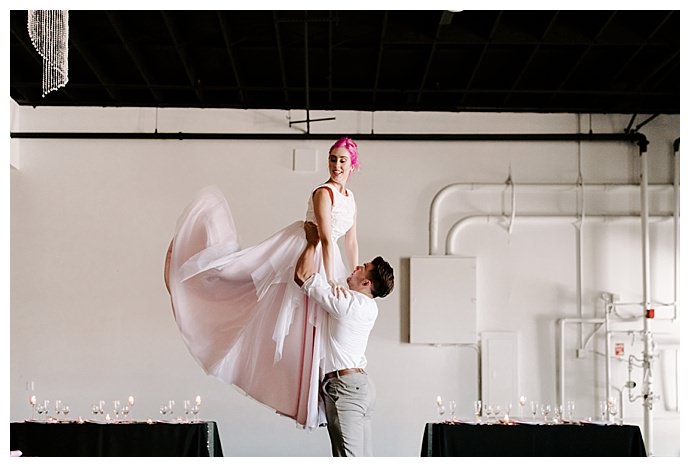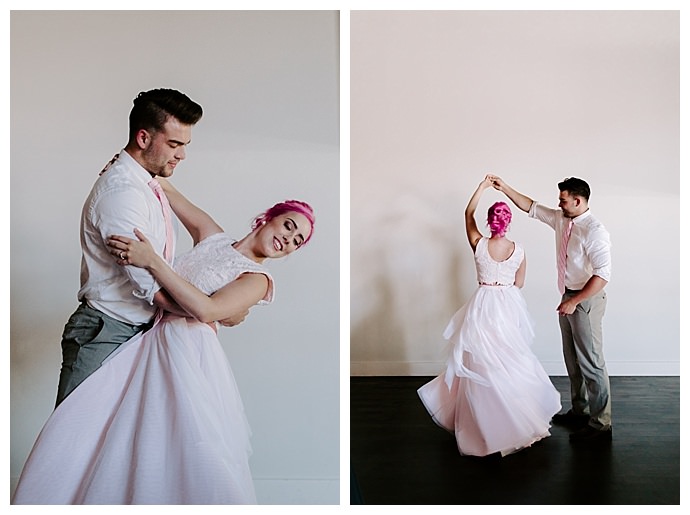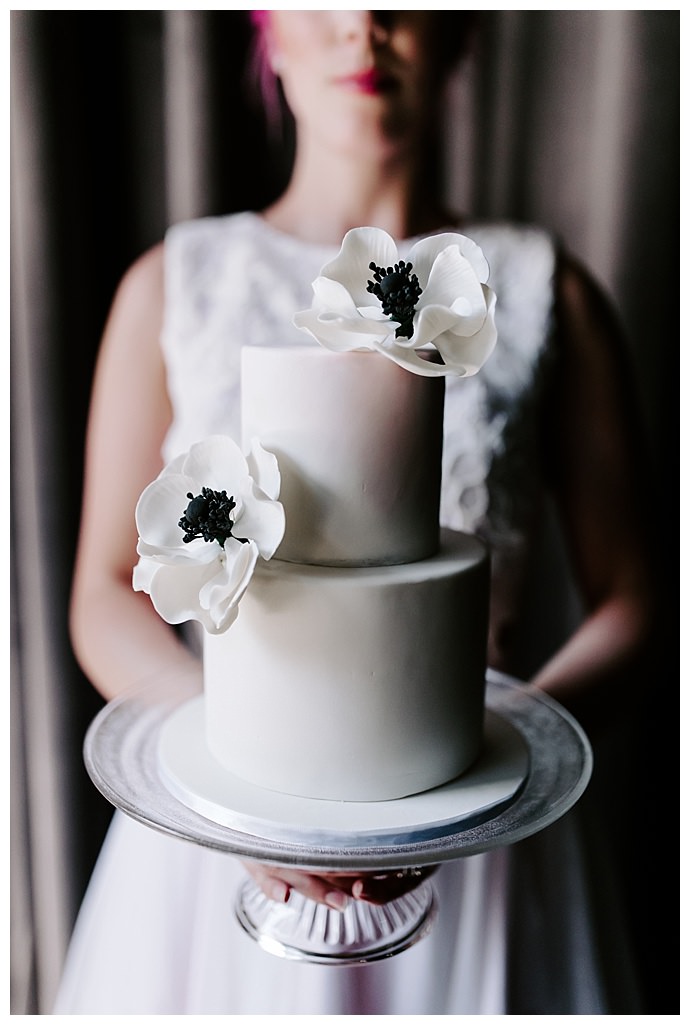 A Dancer's Wedding | Styled Shoot from Gavin Brown on Vimeo.
Written by: