Rime Arodaky's Ballet-Inspired Fall 2019 Collection
Before we even got a glimpse of Rime Arodaky's Fall 2019 collection at Bridal Fashion Week, a film playing at the end of the runway gave us a taste of the designer's inspiration for the collection. A pair of captivating dancers twirled romantically on the screen as the Eiffel Tower glimmered behind them, offering a stunning visual that set the tone for the ballet-inspired designs' moment in the spotlight. When the dresses began floating down the runway, we were enamored not only by the fresh, modern designs but also by the diversity of the 27-piece collection.
With a variety of long and short styles, three very different yet equally striking looks featuring pants, an array of beautiful textures and plenty of trendy details, the designs in this collection still stick out in our minds after a busy week filled with wedding fashion. But one of our most favorite aspects of all, is the way Rime Arodaky has you covered from ceremony to reception to after party. Why settle for one dress when you could wear three? Be sure to check out the collection below and let us know what design is your favorite!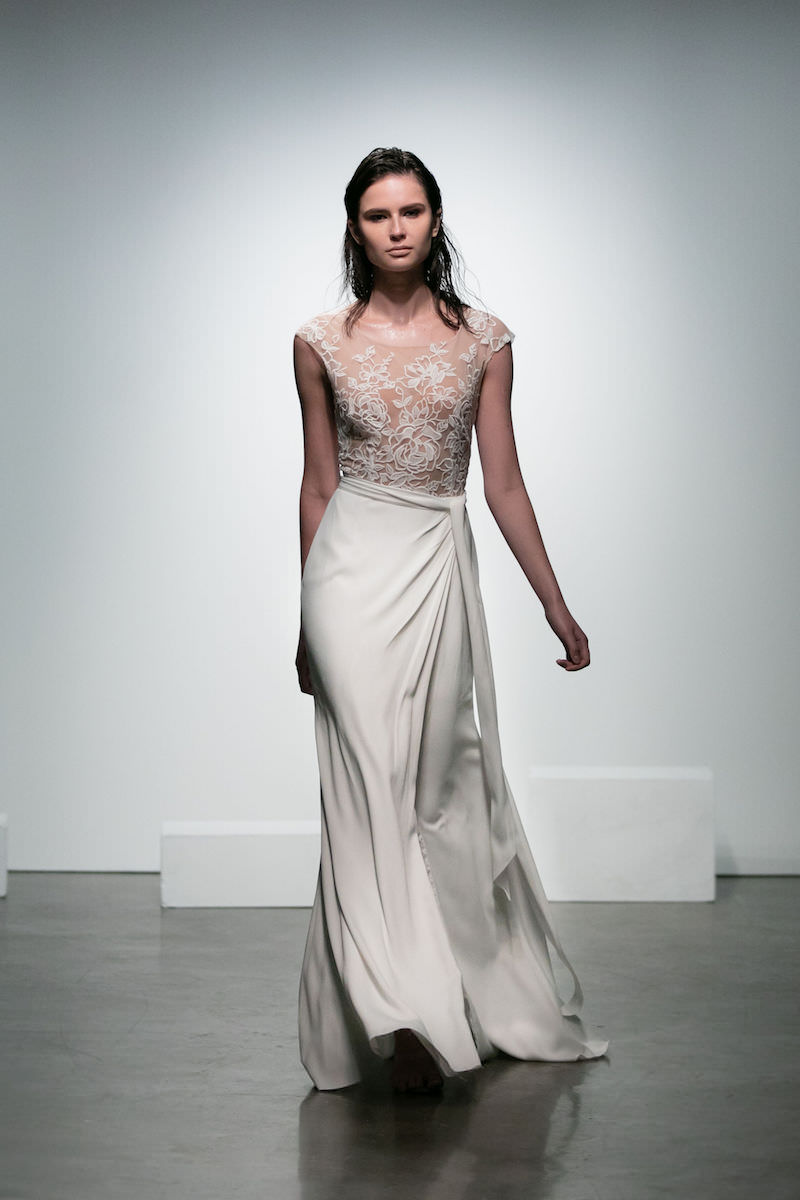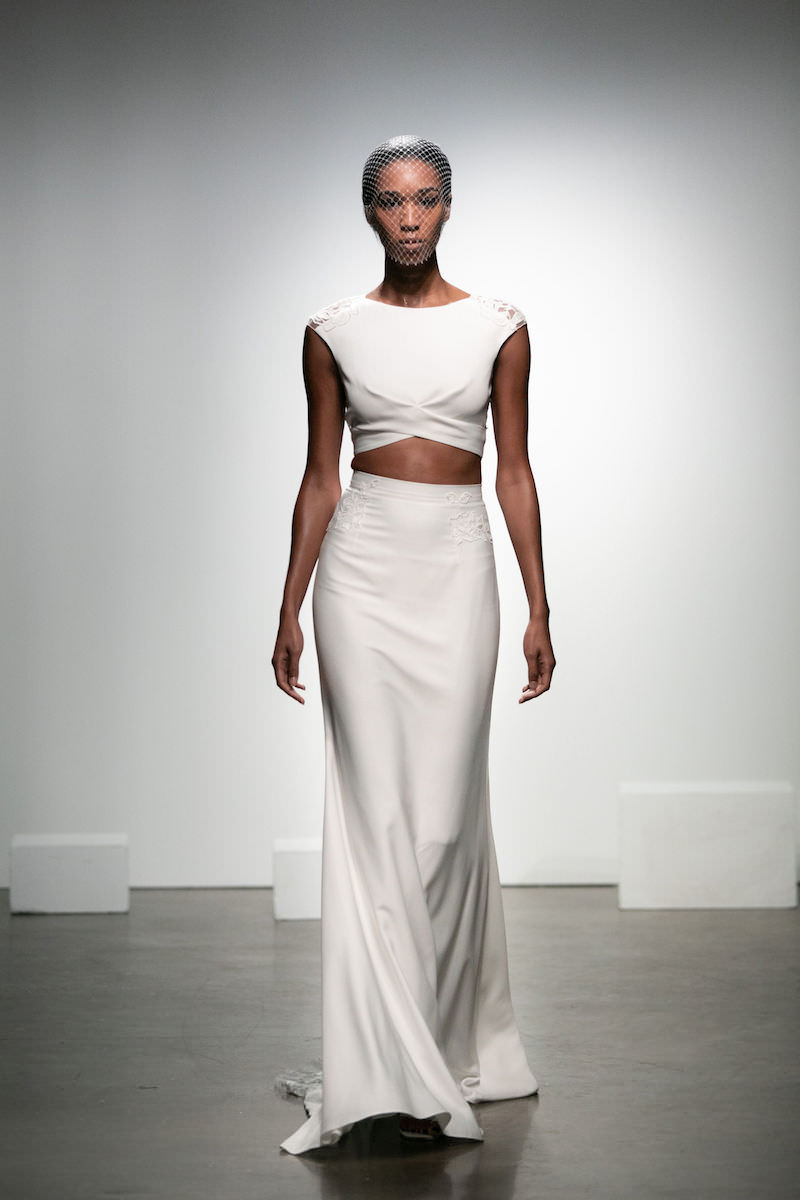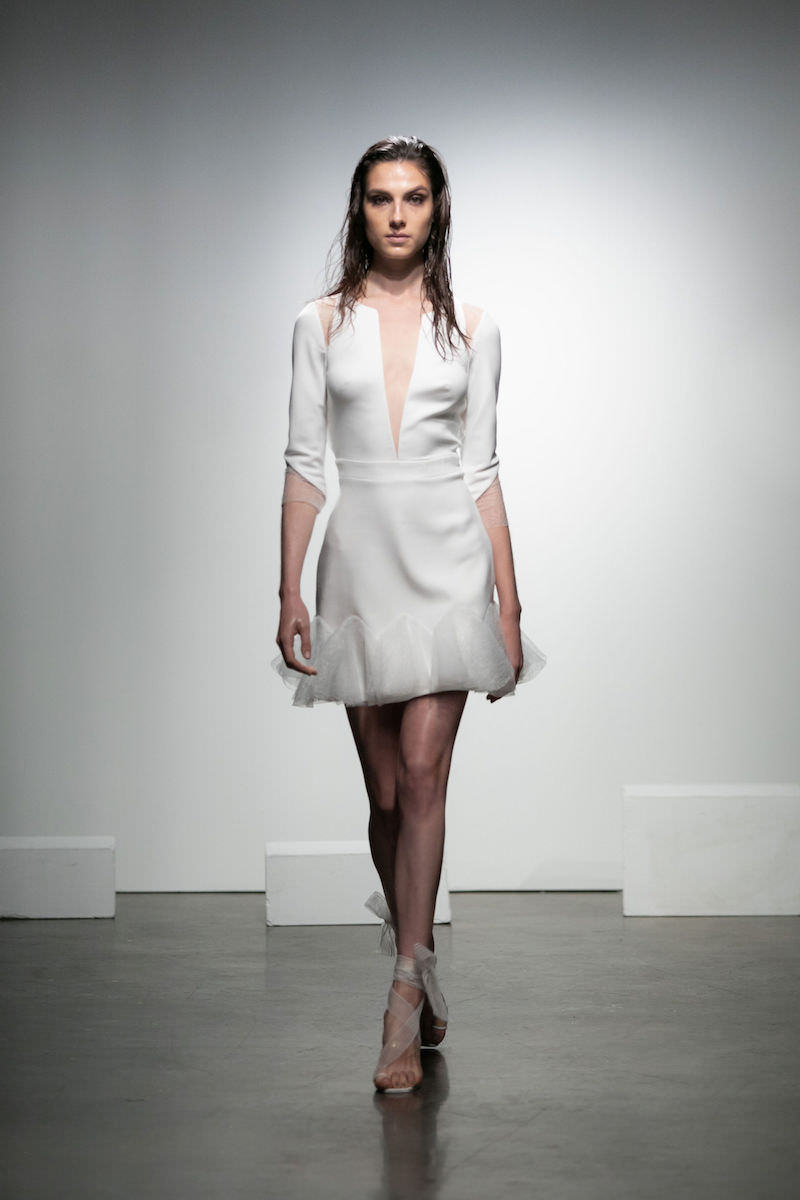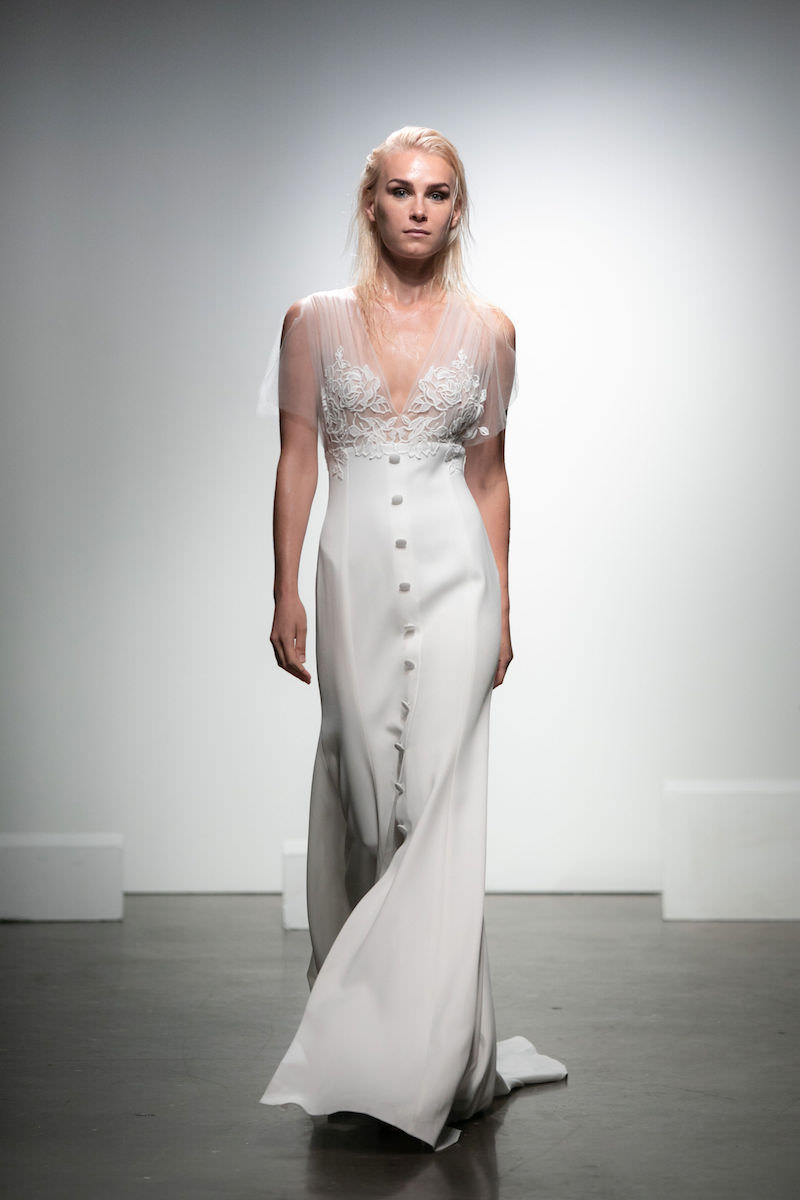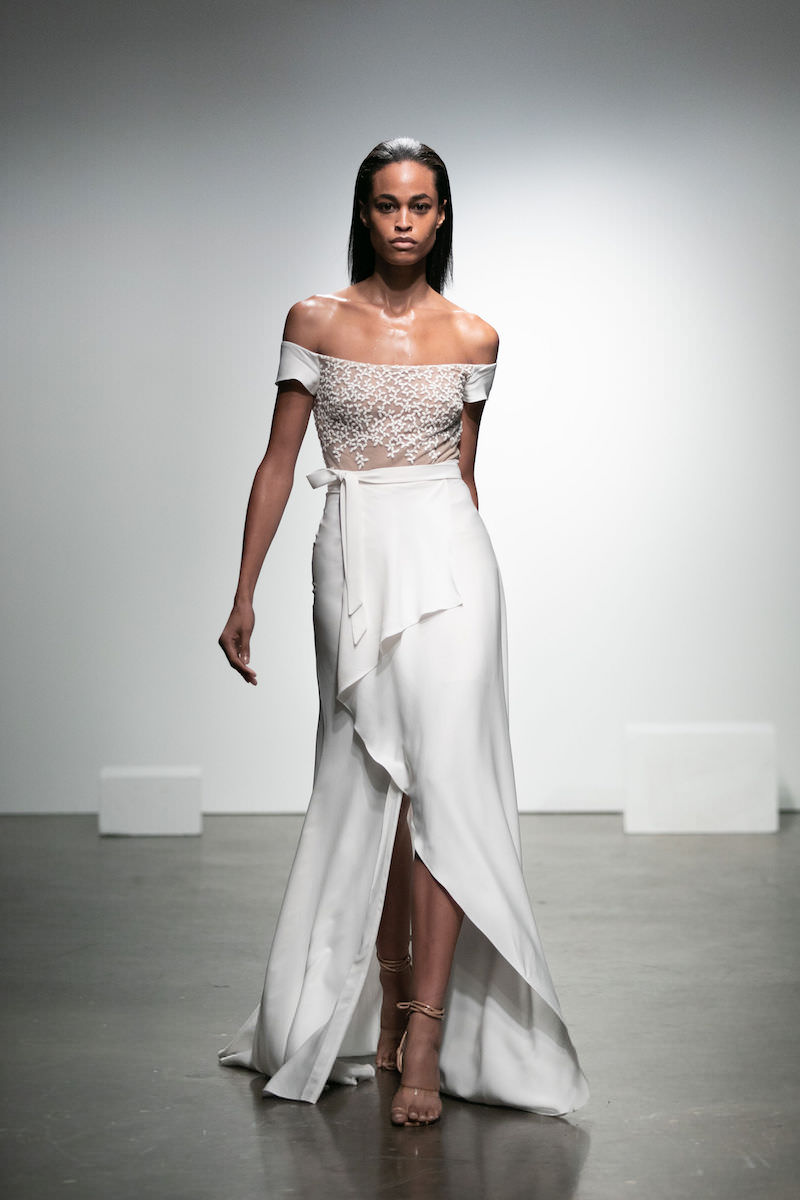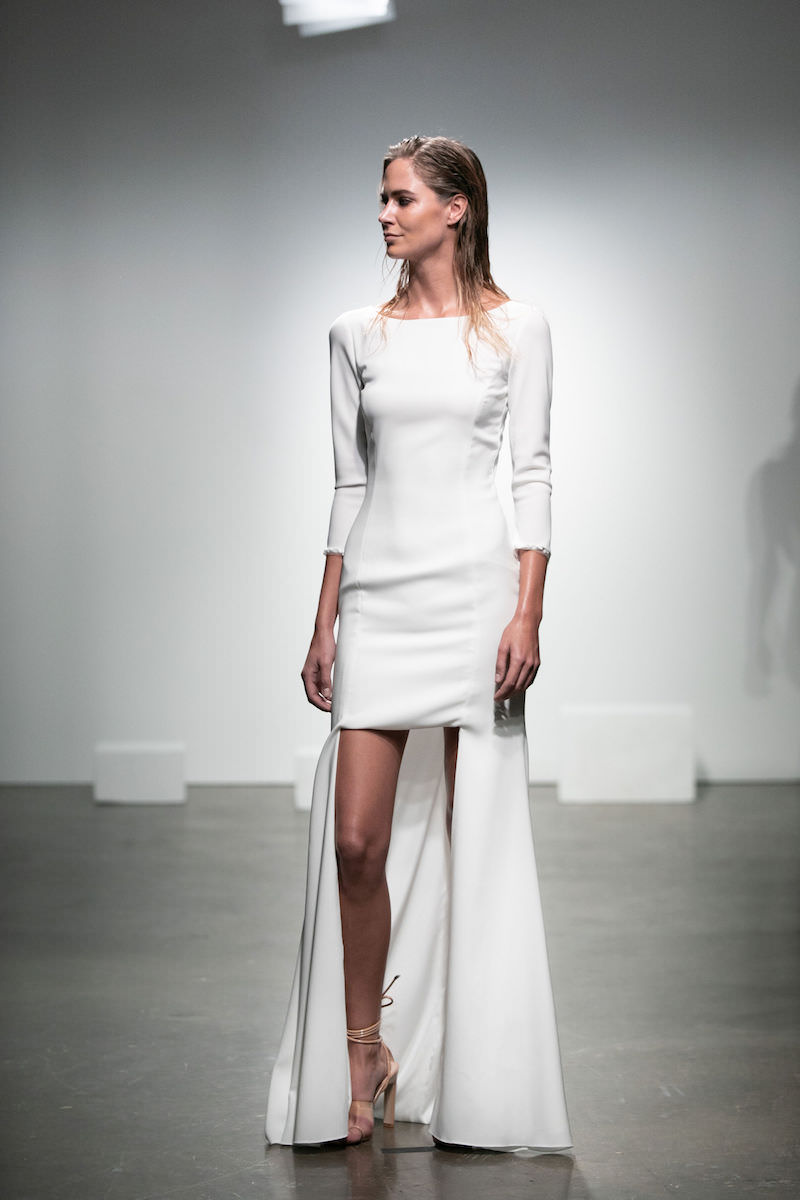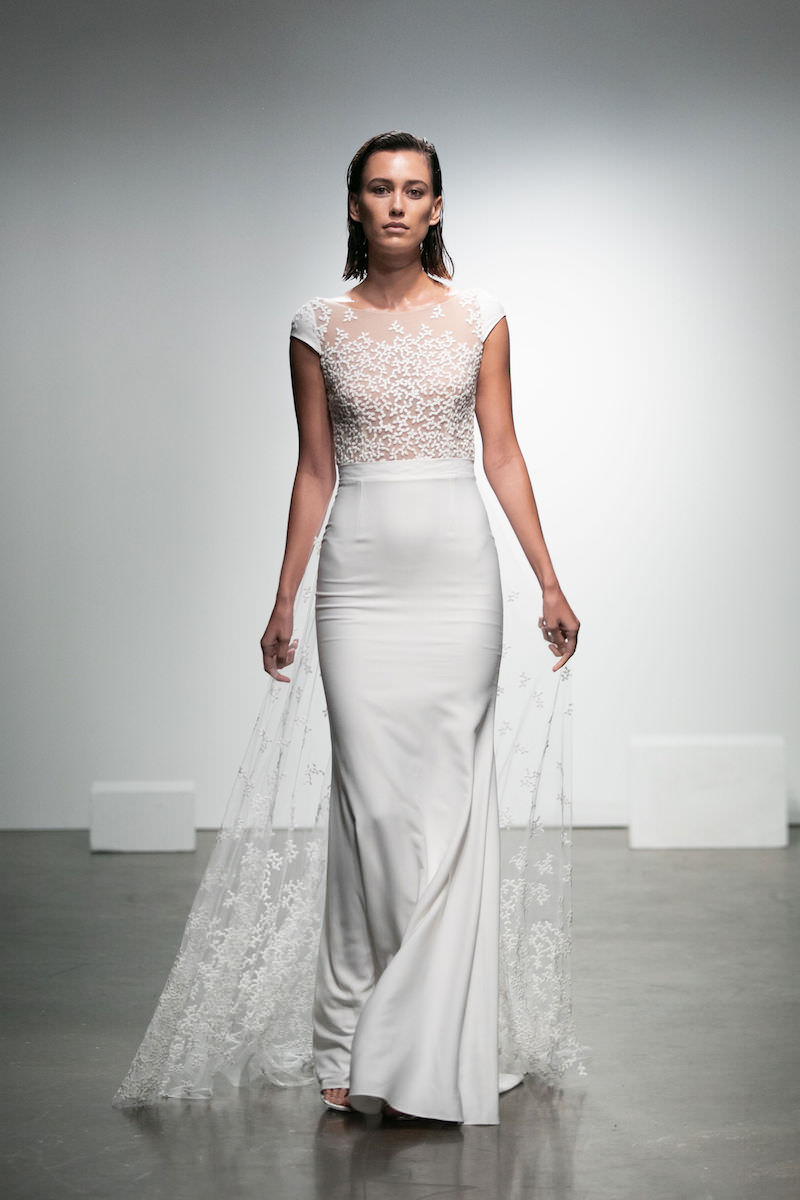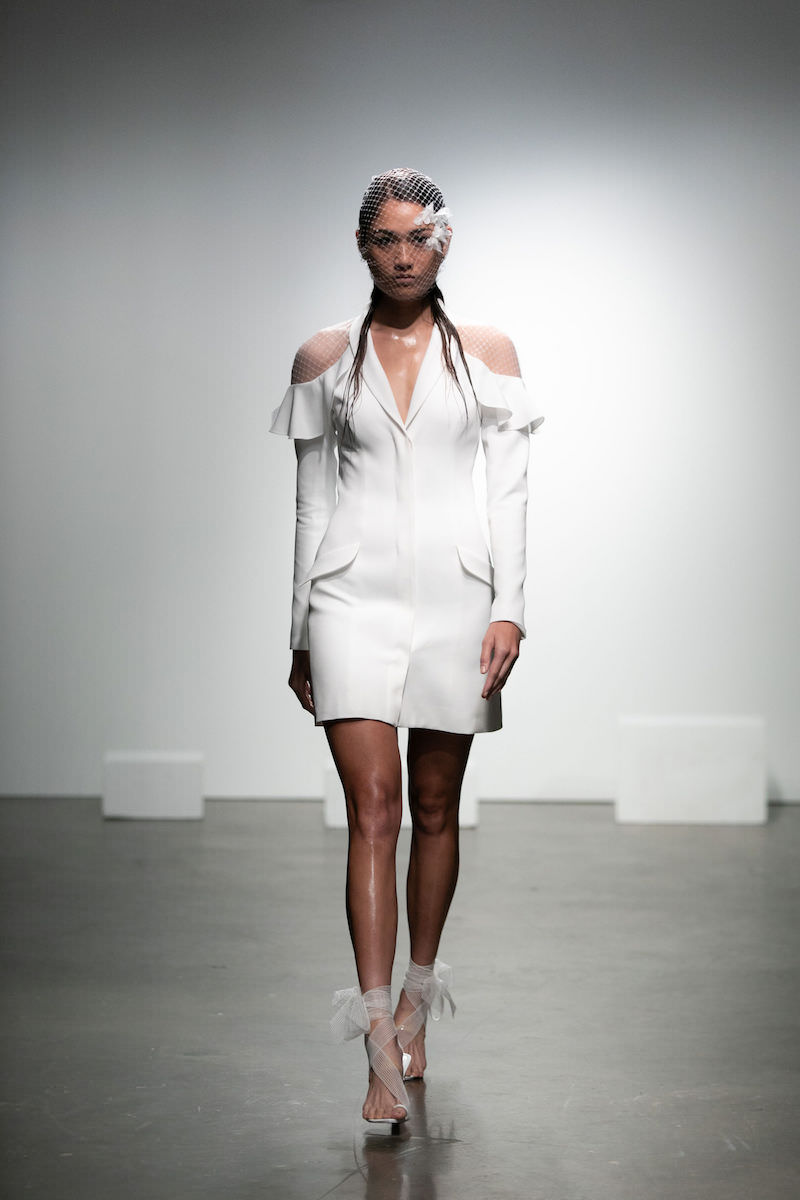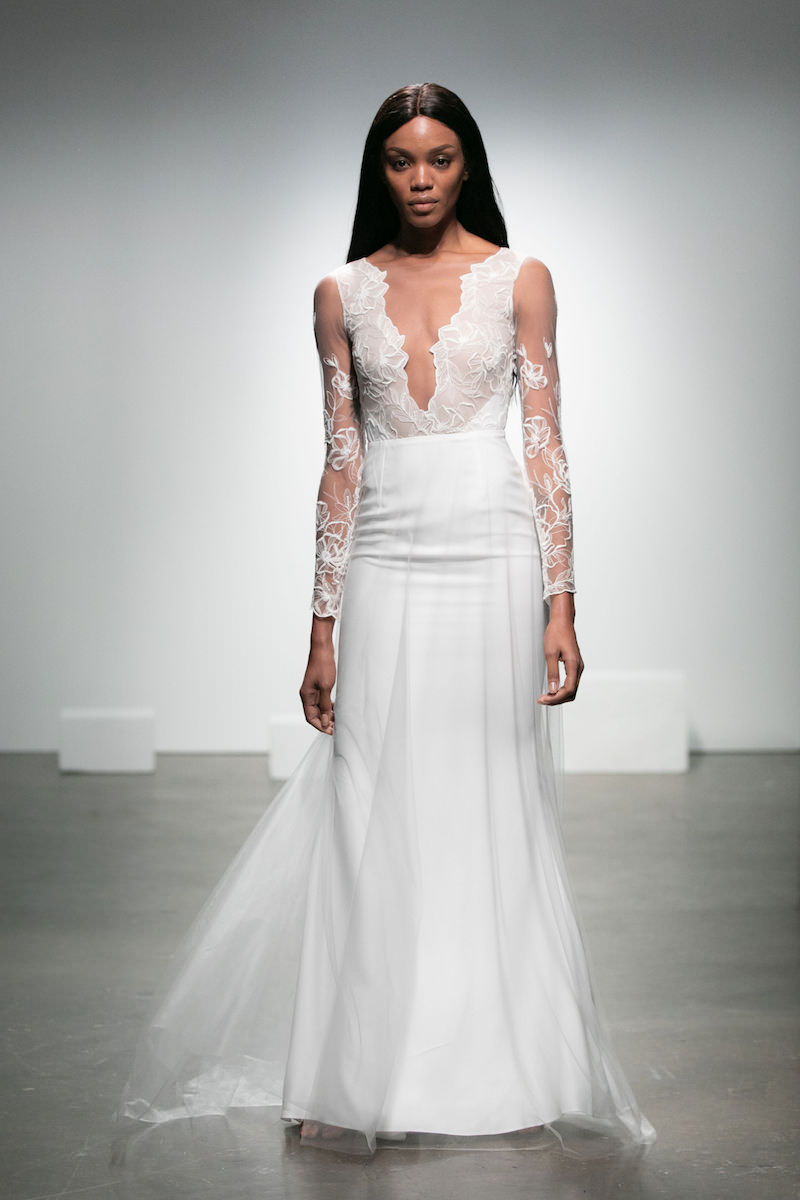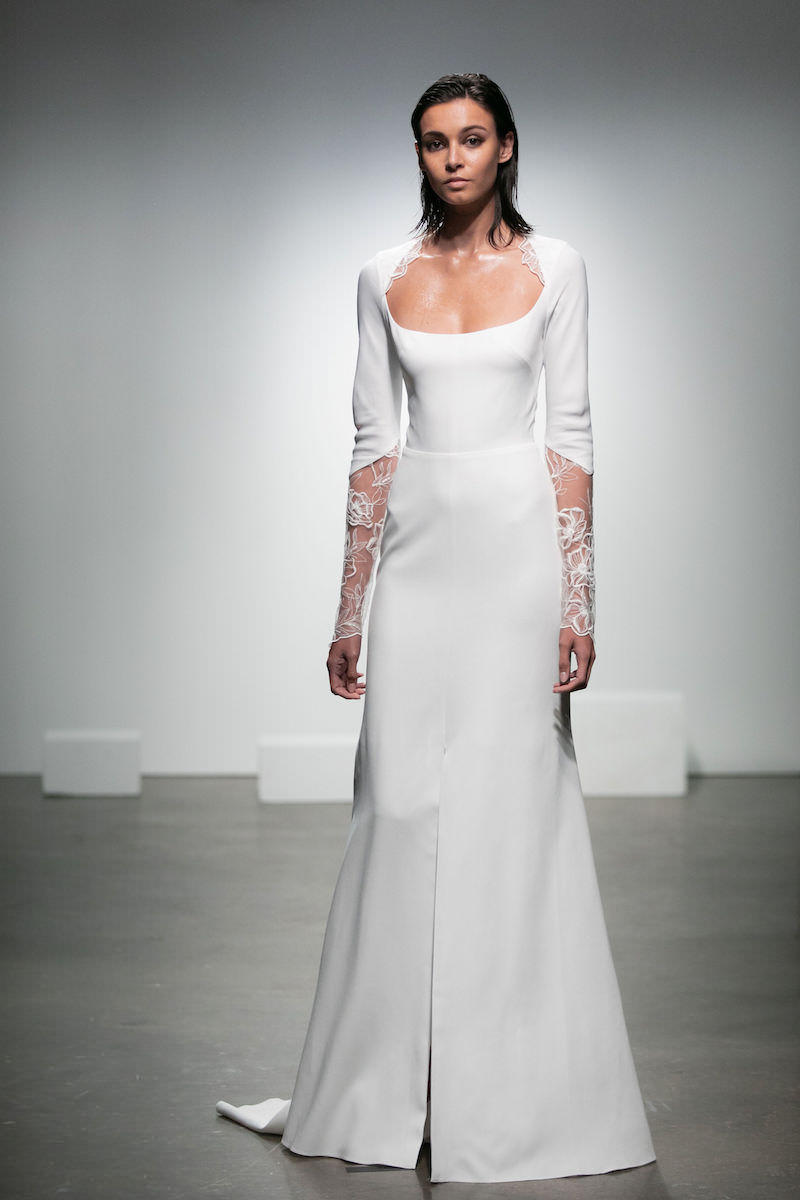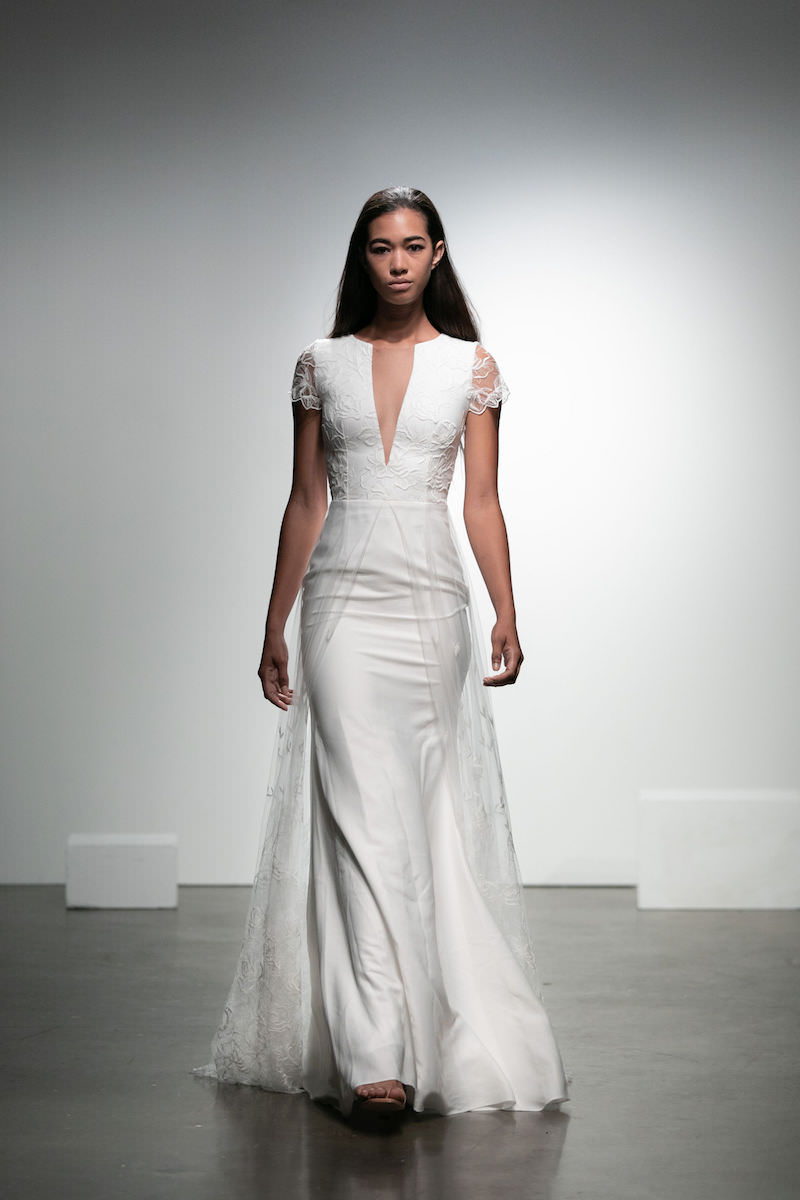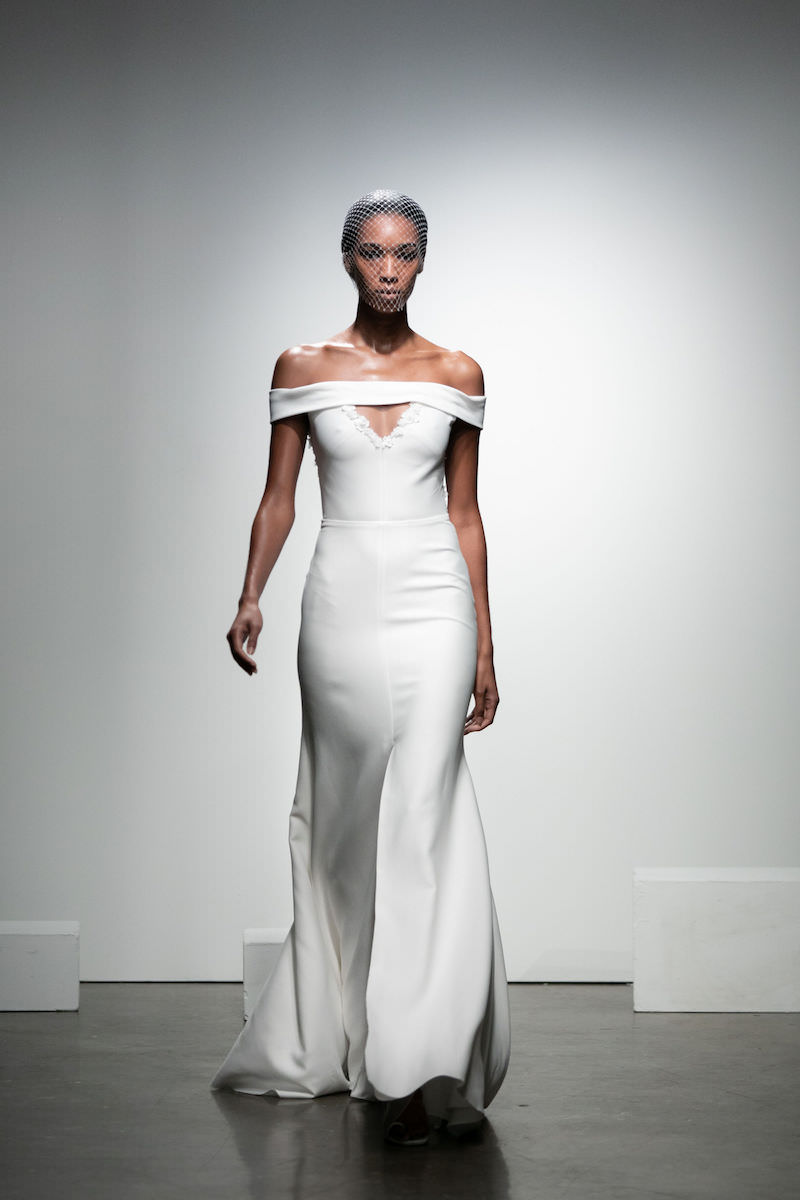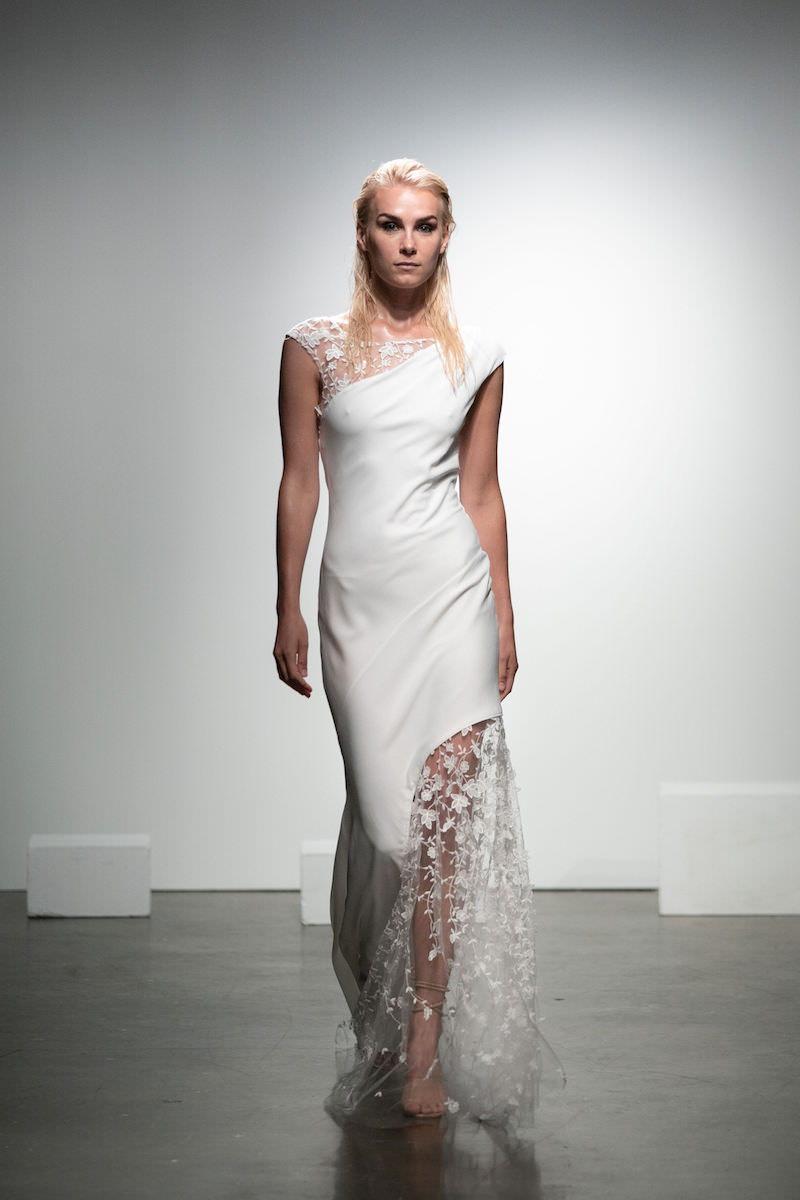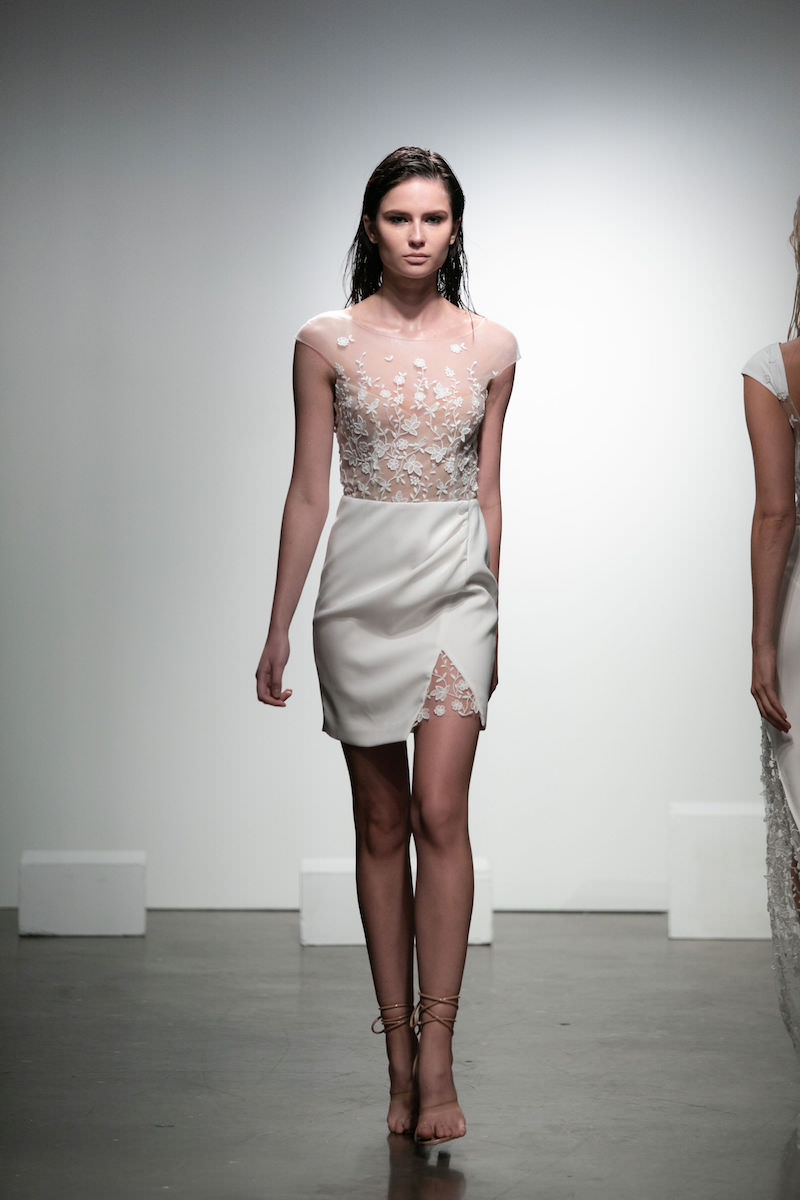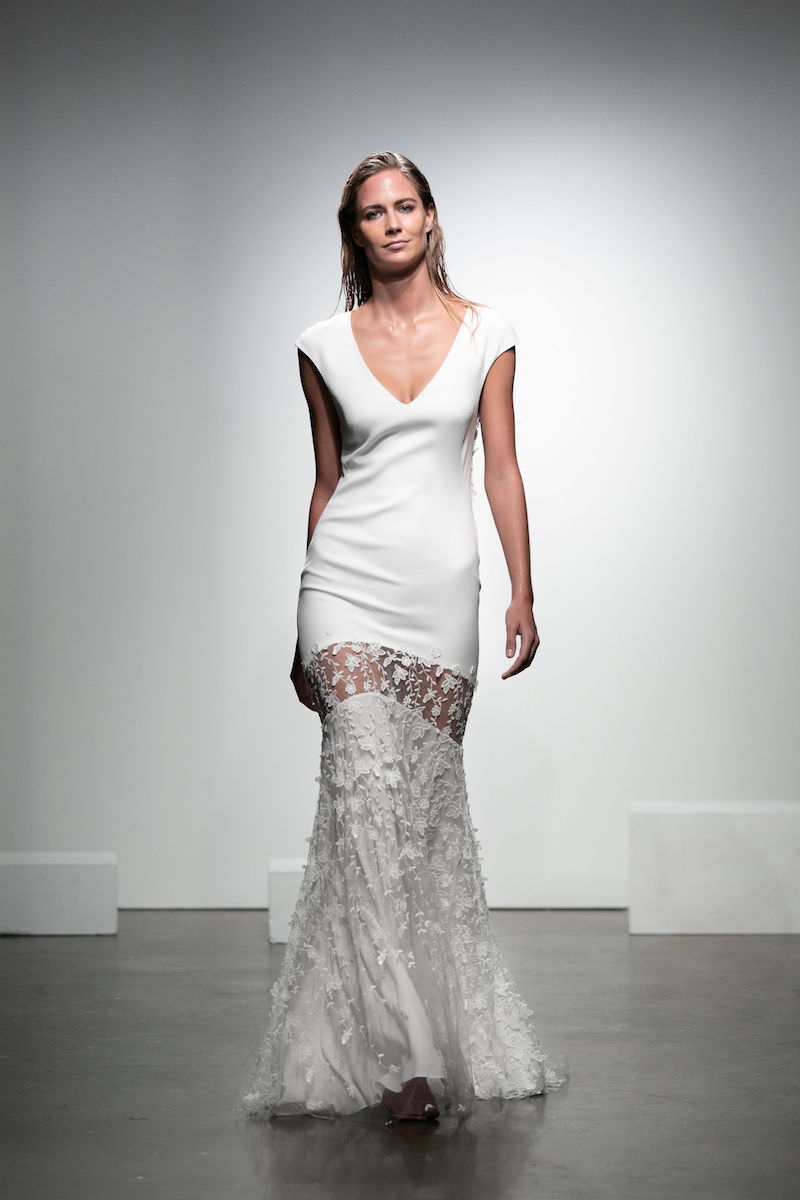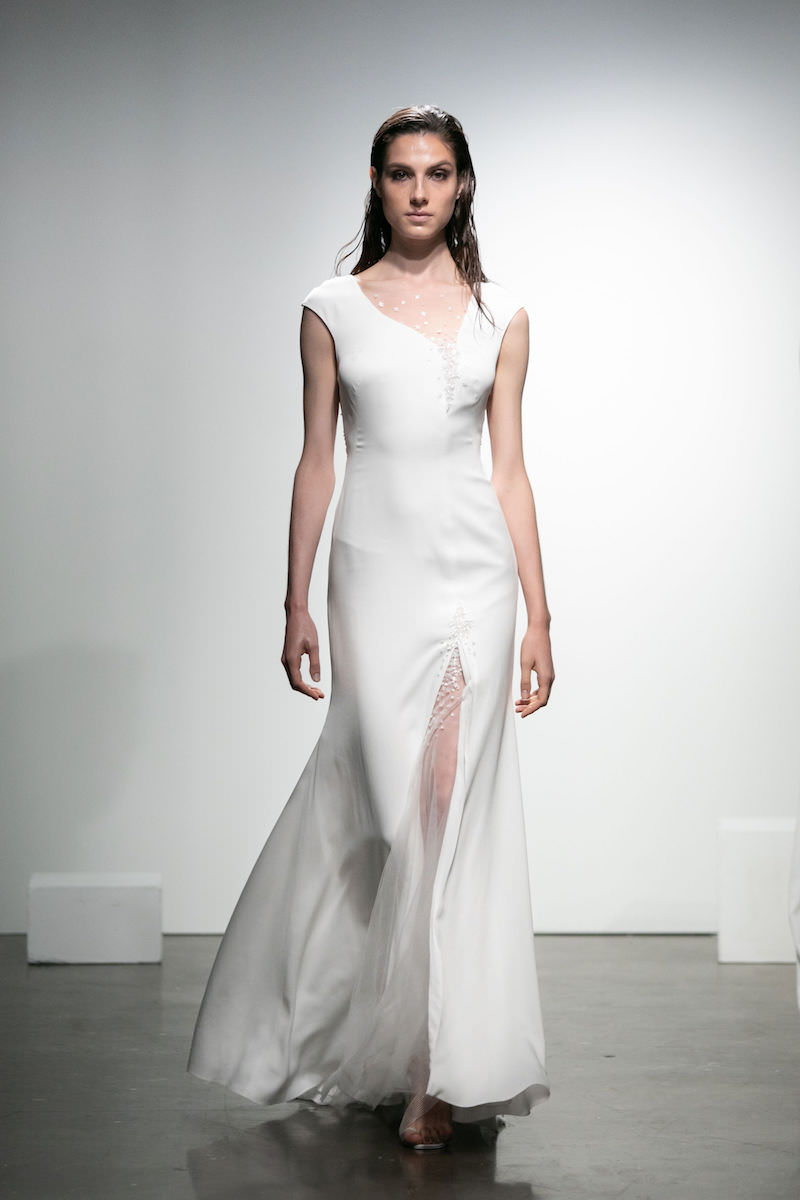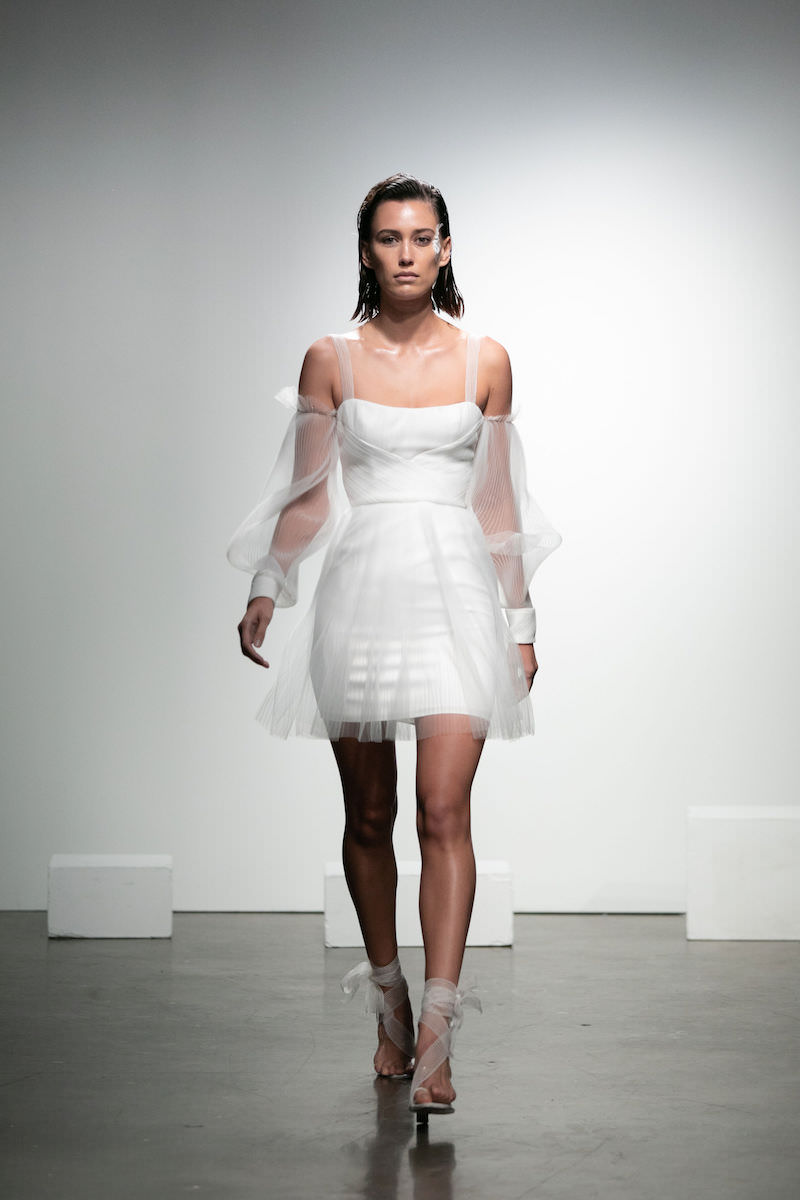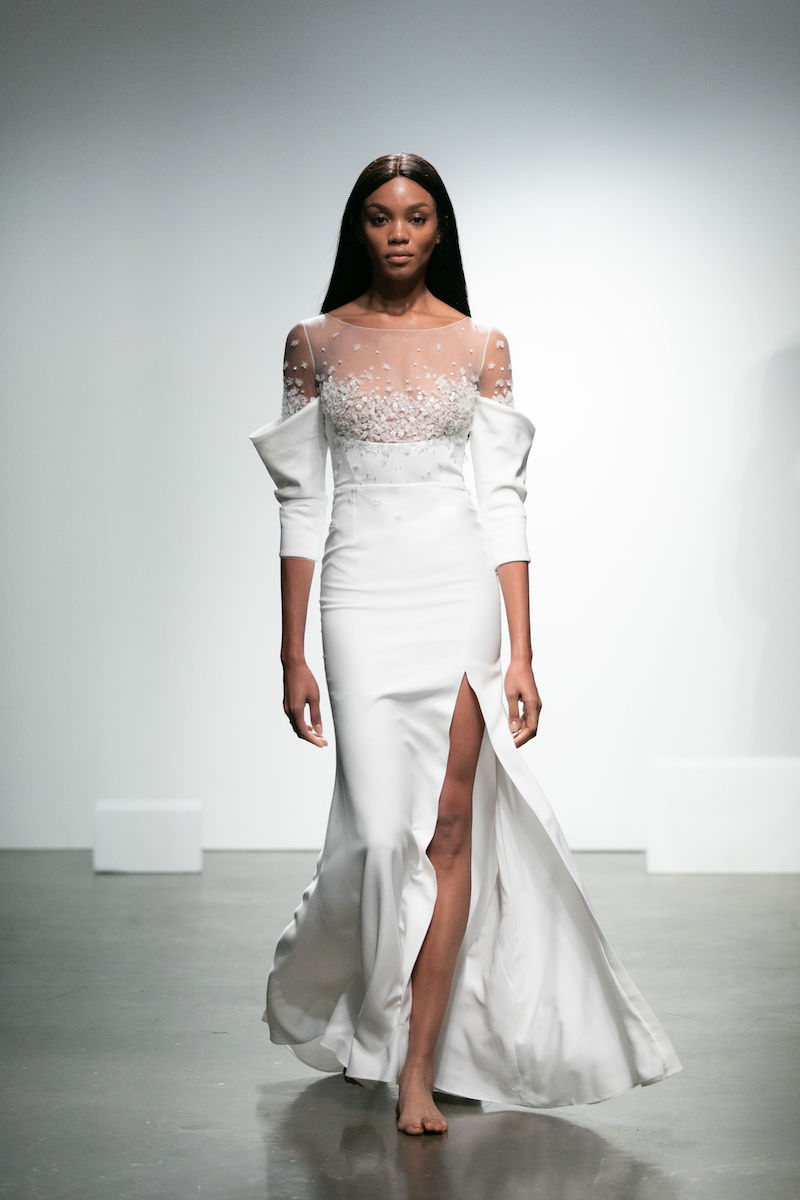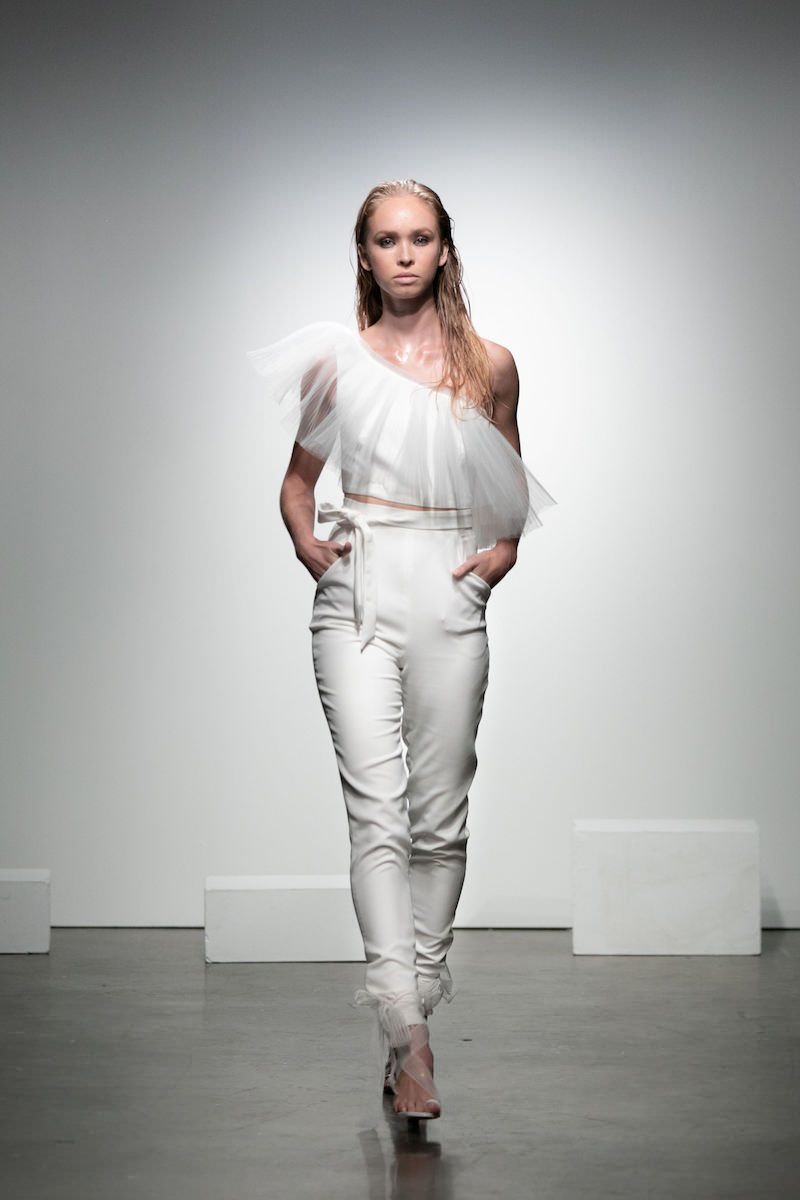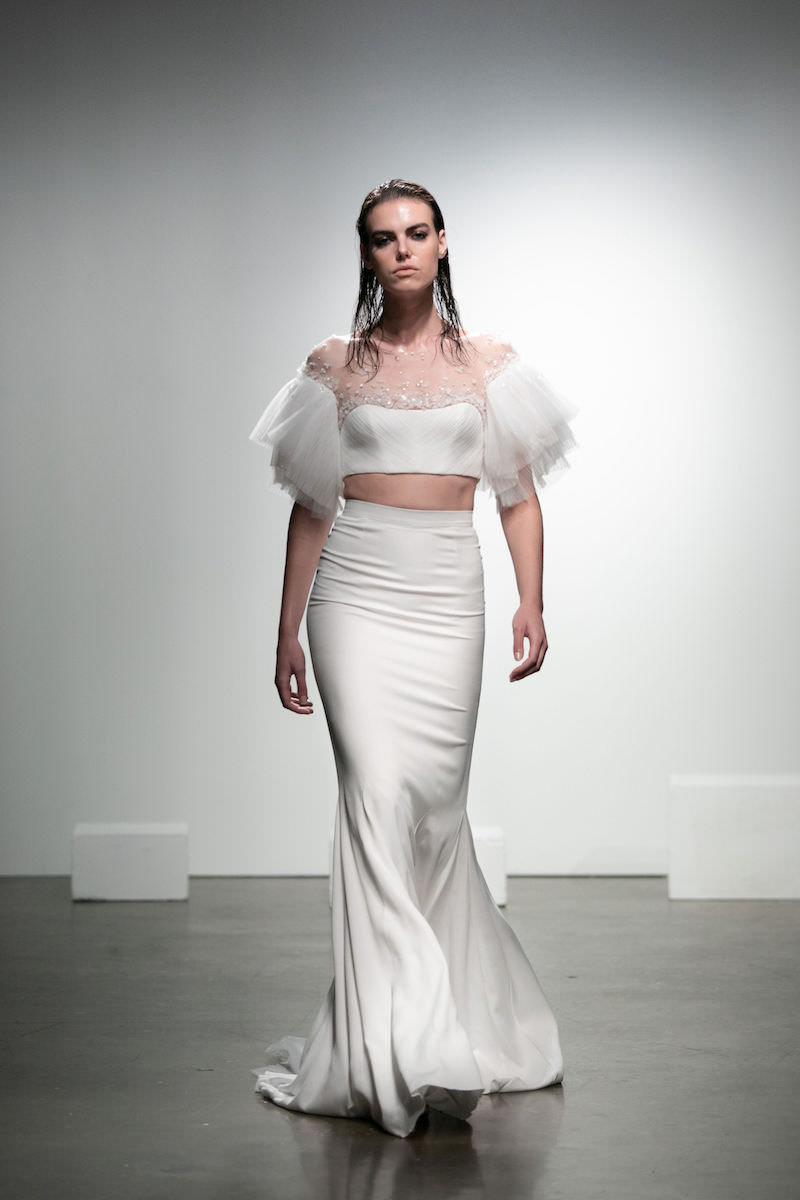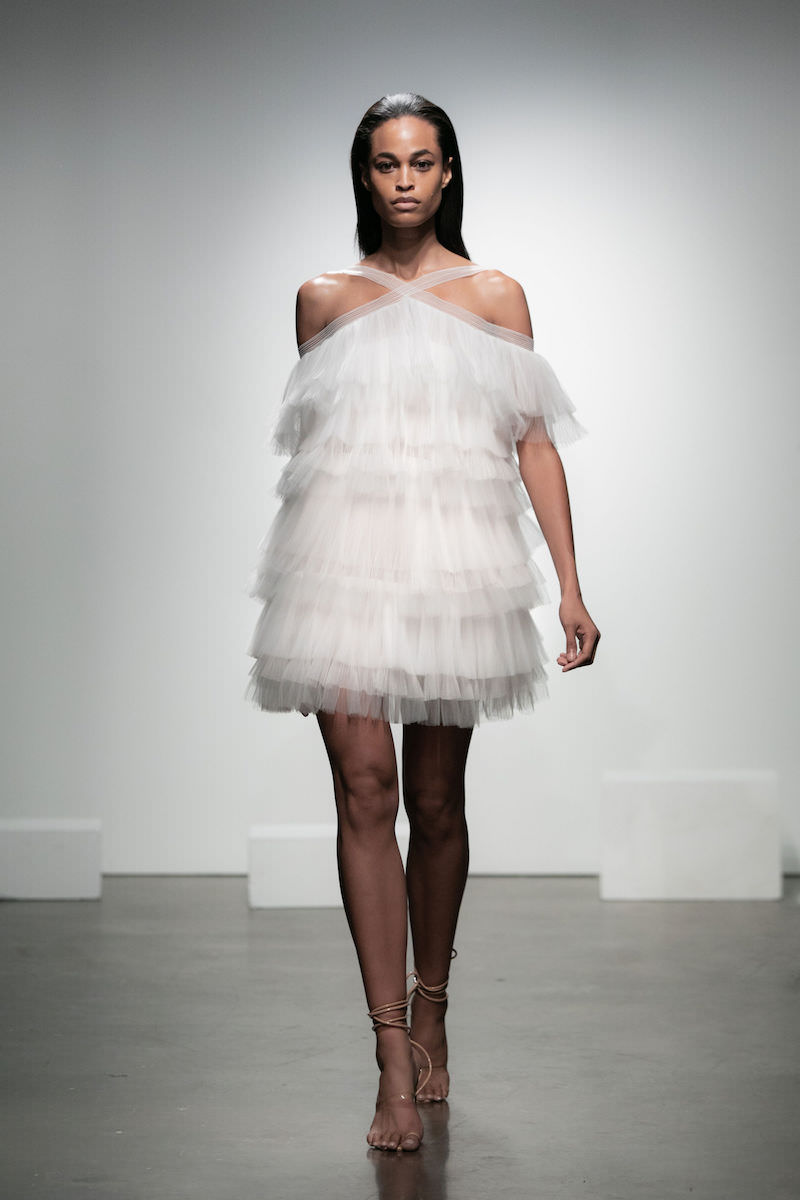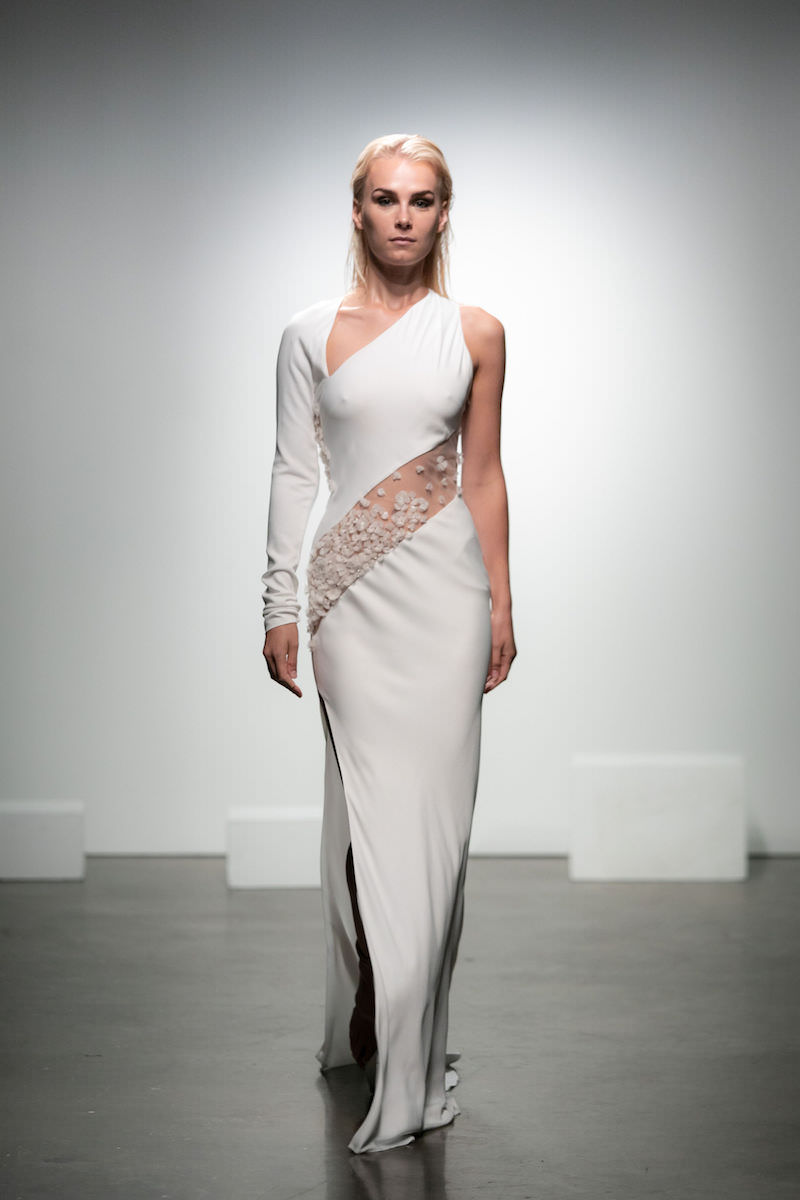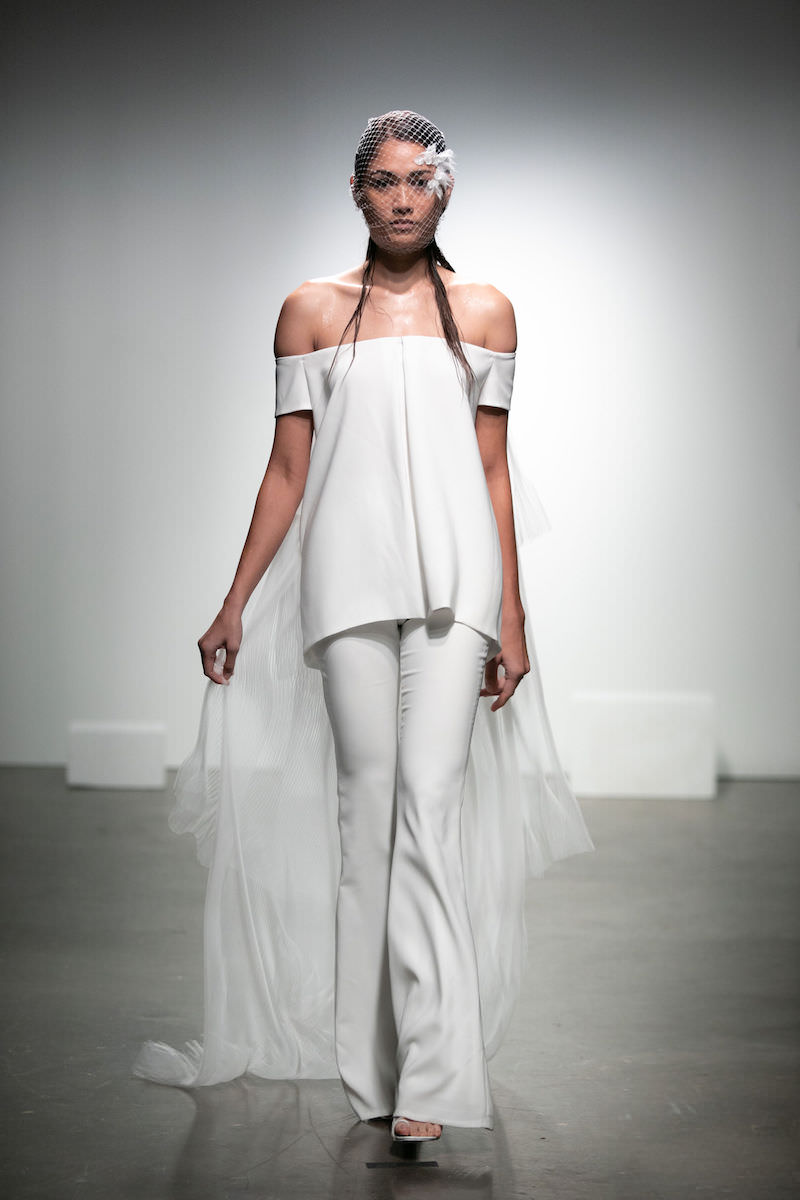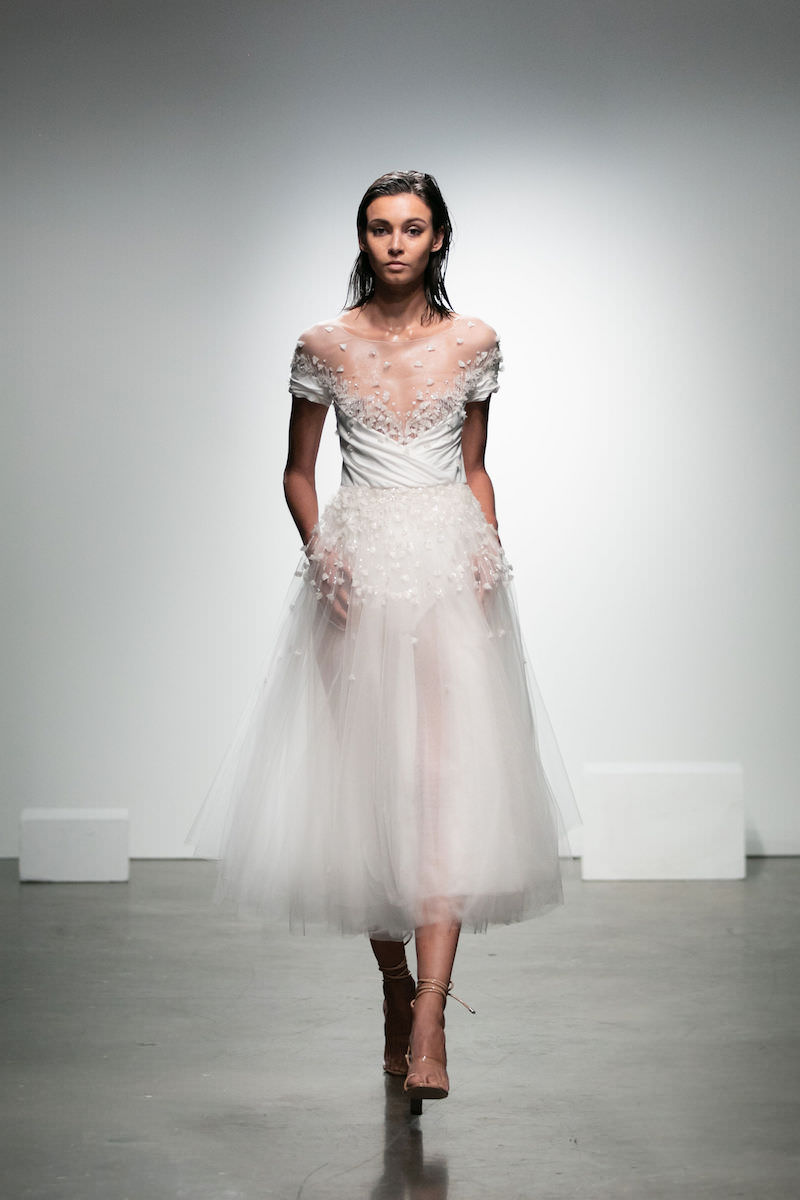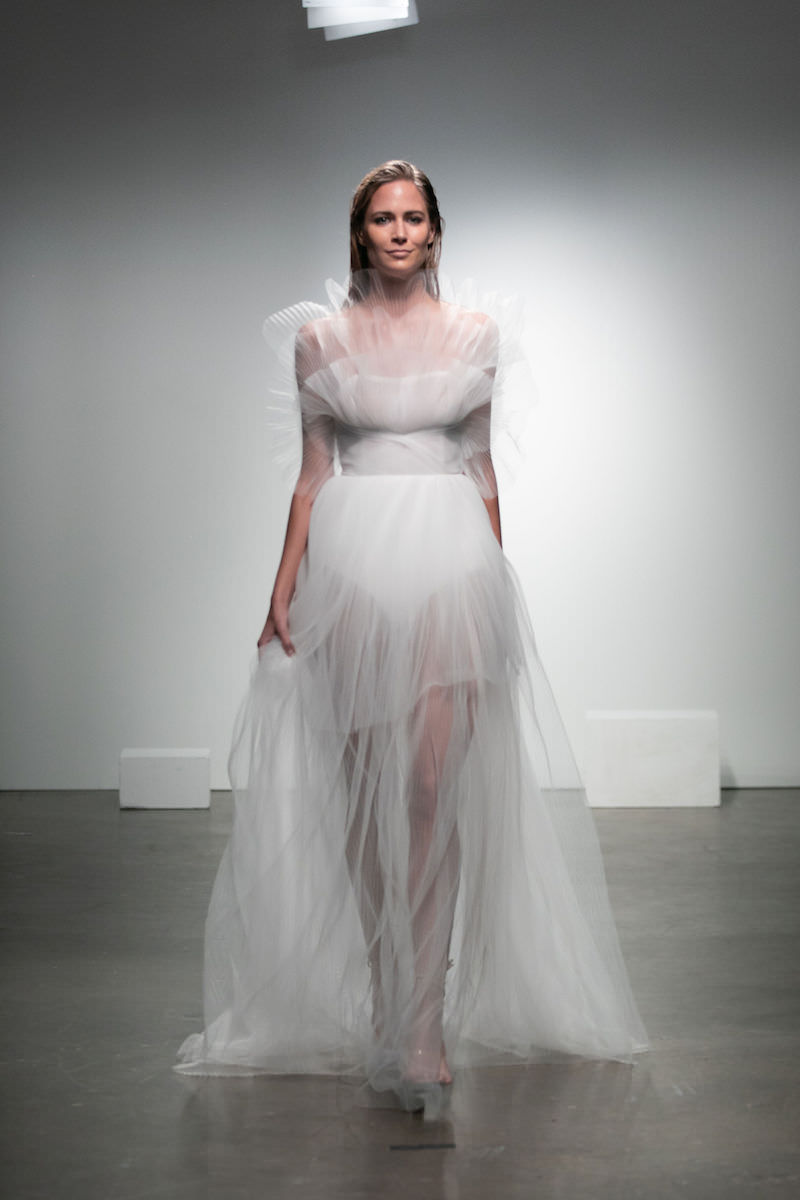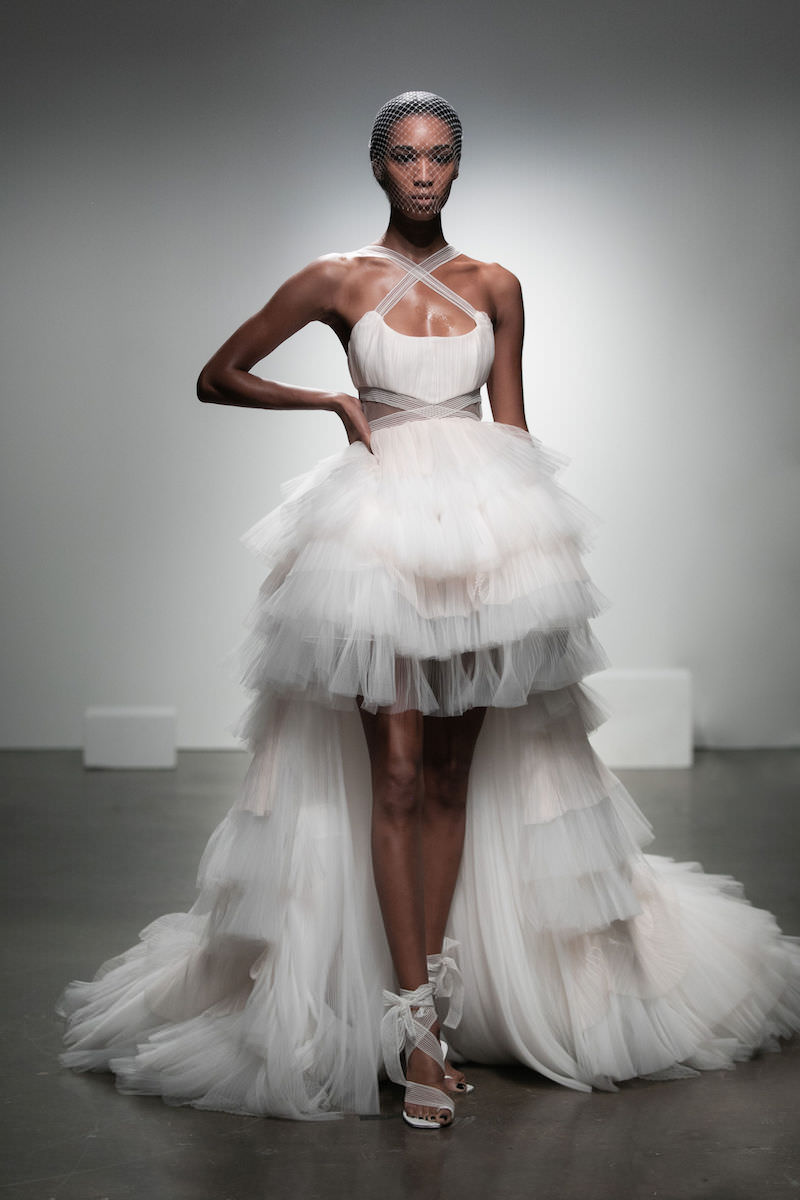 Written by: