Like countless couples around the world, Lindsey and Bri found their wedding plans completely derailed due to COVID-19. "We had ALL the plans," expressed the soonlyweds. "In fact, we booked our wedding date and venue before we were even engaged. Lindsey bought her dress the day before Bri proposed, unbeknownst to her."
Lindsey and Bri planned to get married at a historic Austin mansion called Hotel Ella on Good Friday because, as Lindsey joked, "nothing says He is Risen like a good ol' lesbian wedding." Unfortunately, COVID-19 threw all their careful planning out the window, leaving the couple struggling to reschedule. Vendor schedules were not aligning and Bri and Lindsey did not want to explore the option of 2021. "We were determined to make lemonade out of some really bad lemons," said Lindsey.
The day the two were originally scheduled to fly to Mexico for their honeymoon also happened to be the day their new wedding plan fell into place thanks to a suggestion from their wedding planner about using the drive-in movie theater in Buda, Texas that was still open.
Lindsey and Bri give great credit not only to their wedding planner, but to their photographer and videographers for making the day possible. They worked alongside Doc's Drive-in to be able to livestream the ceremony not only on two huge movie screens, but also on YouTube, Instagram and Facebook for guests who were unable to attend.
One of the most special parts of Bri and Lindsey's wedding was having Jen Hatmaker, a friend of Lindsey's, as their officiant. The New York Times bestselling author moved mountains to find time in her schedule to marry the couple. "No matter how wide her scope of influence became, especially in Christian circles, she never turned her back on me," remarked Lindsey. "She loved me well and was there for me several times when I needed someone to help me pick up the pieces. My coming-out journey was painful to say the very least. Jen made it suck a little less … I remember the first time Bri came to church with me. I walked up to Jen and said "'I'm going to marry that woman someday and you're going to marry us.'"
The ceremony might not have been the magical moment under an oak tree at the 1920s historic mansion Bri and Lindsey had originally planned on having, but the gravel parking lot down a farm road surrounded by 150 guests in 85-90 cars turned out to be just as unforgettable.
With dried floral bouquets in hand, Bri's sister walked her down the gravel aisle and Lindsey walked alongside her daughters. Strands of Christmas lights wound around the trees that lined the aisle. The stage was set with balloon garlands that were put together in the small 17-day window vendors had to organize Bri and Lindsey's pivoted wedding plans. Lindsey worked with a friend to rent a vintage blue 1972 Jeepster Commando to enhance the drive-in theme and allow Bri, Lindsey and the kids to drive off in style at the end of the night.
The ceremony was filled with sentimental moments including a performance from one of Lindsey's daughters singing a song that Lindsey's parents always sang, Lindsey surprising Bri with an original song she'd written just for her and a celebratory ceremony exit to the ILOVEMAKONNEN hit "Tuesday," appropriately chosen for the couple's Tuesday night wedding.
Following the ceremony there was a family dance to Marvin Gaye's "Ain't No Mountain High Enough," and Bri and Lindsey had their first dance to "Fall for You" by Leela James. Best friends of the newlyweds gave a speech from a safe social distance.
"One of the greatest challenges was making sure every detail and decision was made with the global pandemic in mind, and how to ensure everyone would be safe," shared Lindsey. "We accounted for everything and demanded social distancing, sanitation to the highest degree and we couldn't even embrace/hug our best friends who did the speech for us at the end!"
Guests enjoyed champagne and popcorn, a movie snack staple. A perk to having the wedding at a drive-in theater was being able to play a movie after the ceremony. Guests watched "Airplane!" though the film was cut short due to county curfews.
"The most important part for me is having the honor of committing my life to my very best friend and lover in front of so many friends and family members who we love so dearly," reminisced Lindsey about the changed wedding plans. "In the midst of a disconnected/social distancing world, it was one of the most engaged and connected times I've had."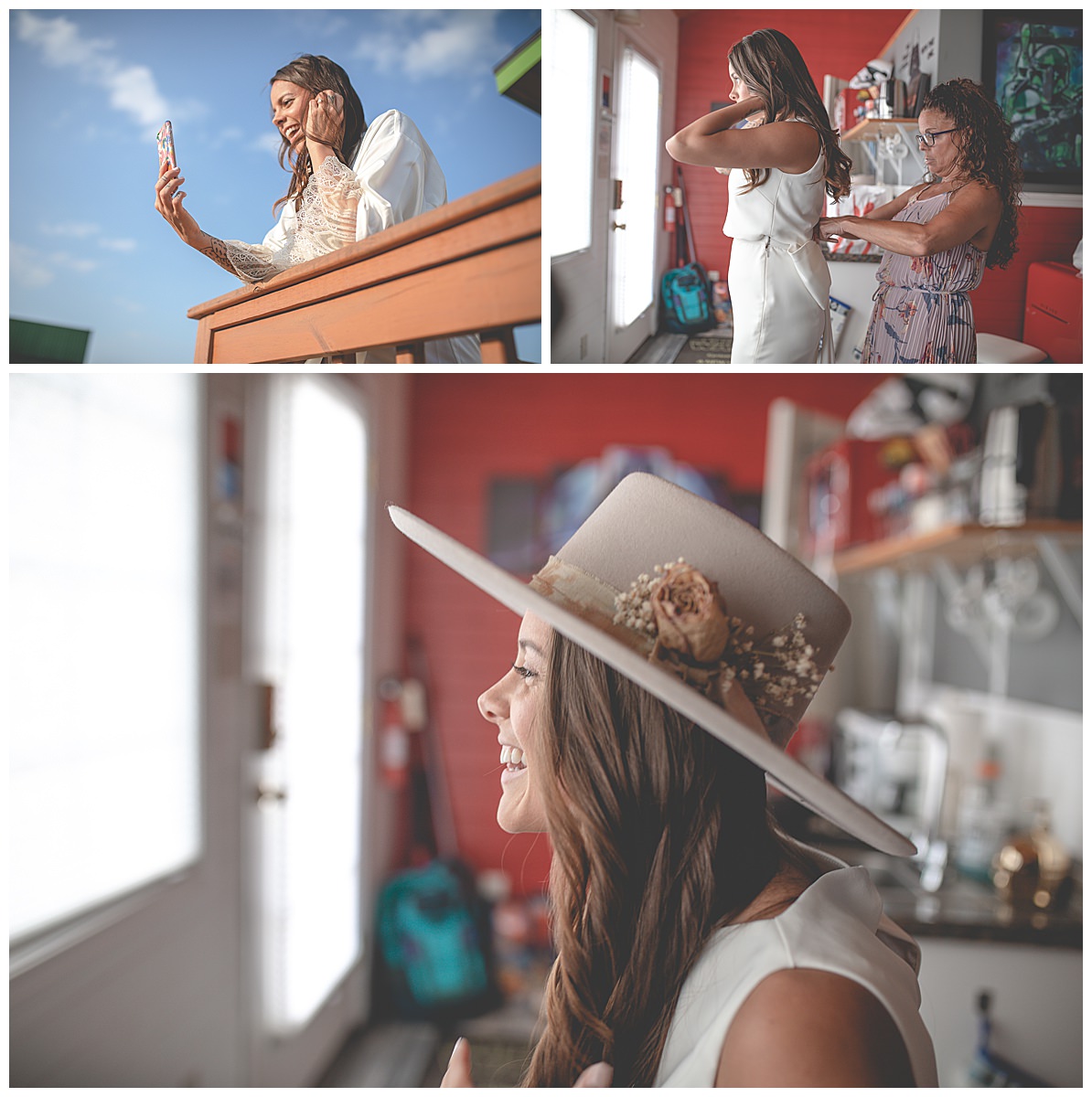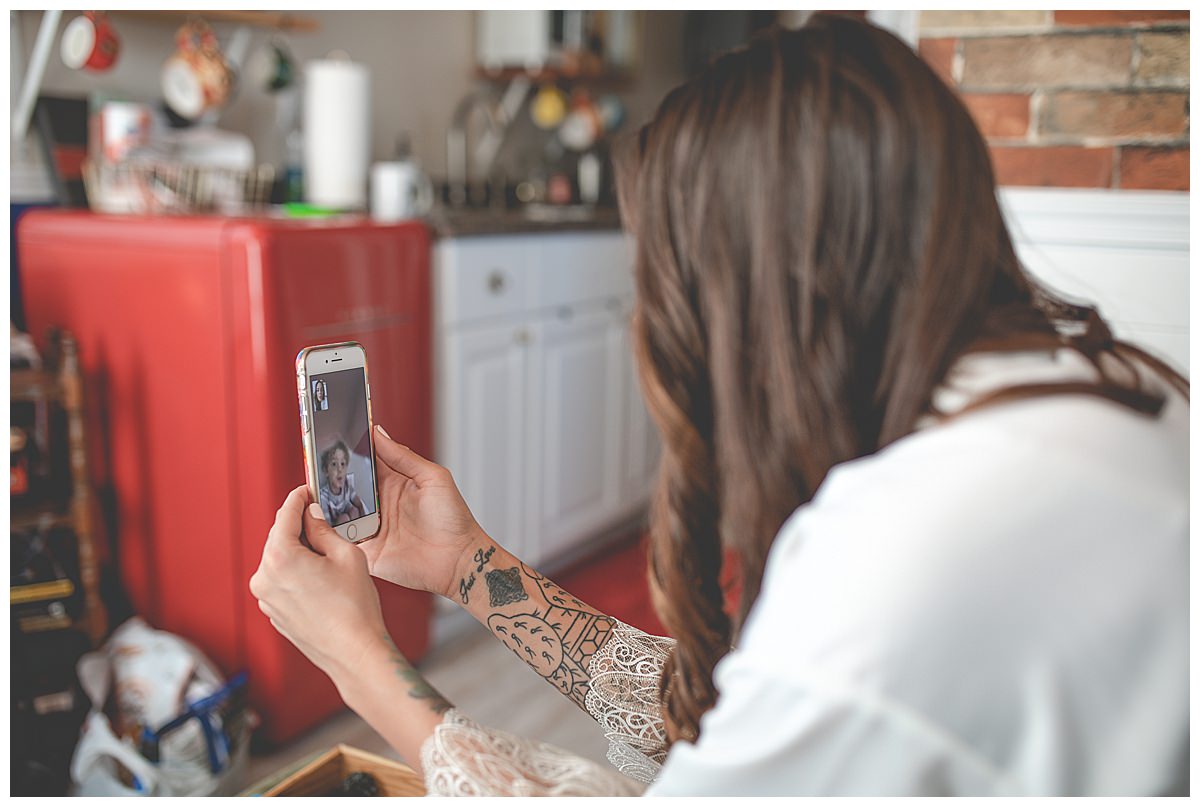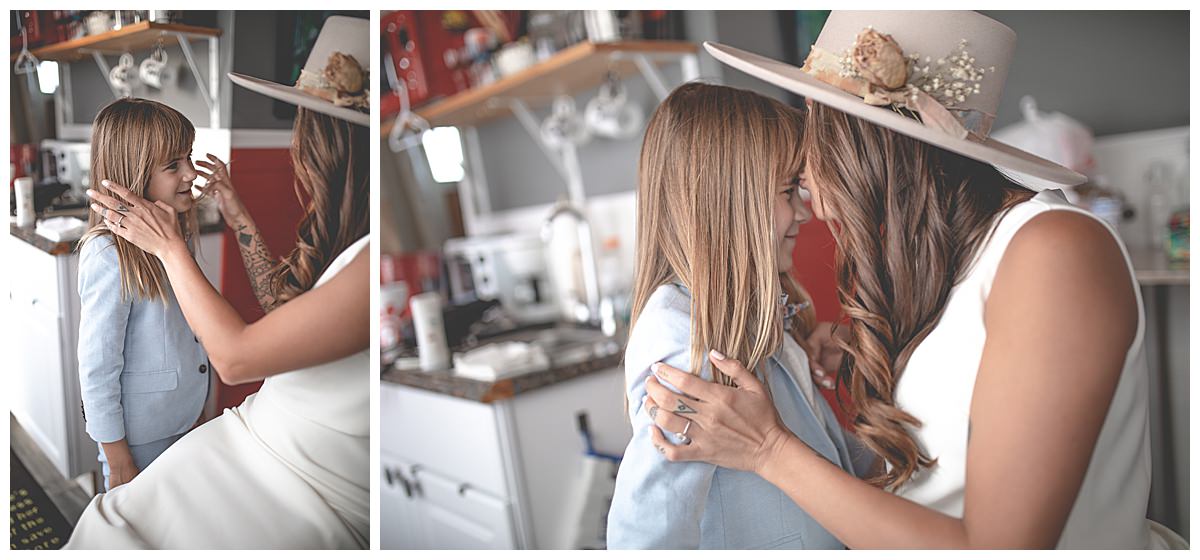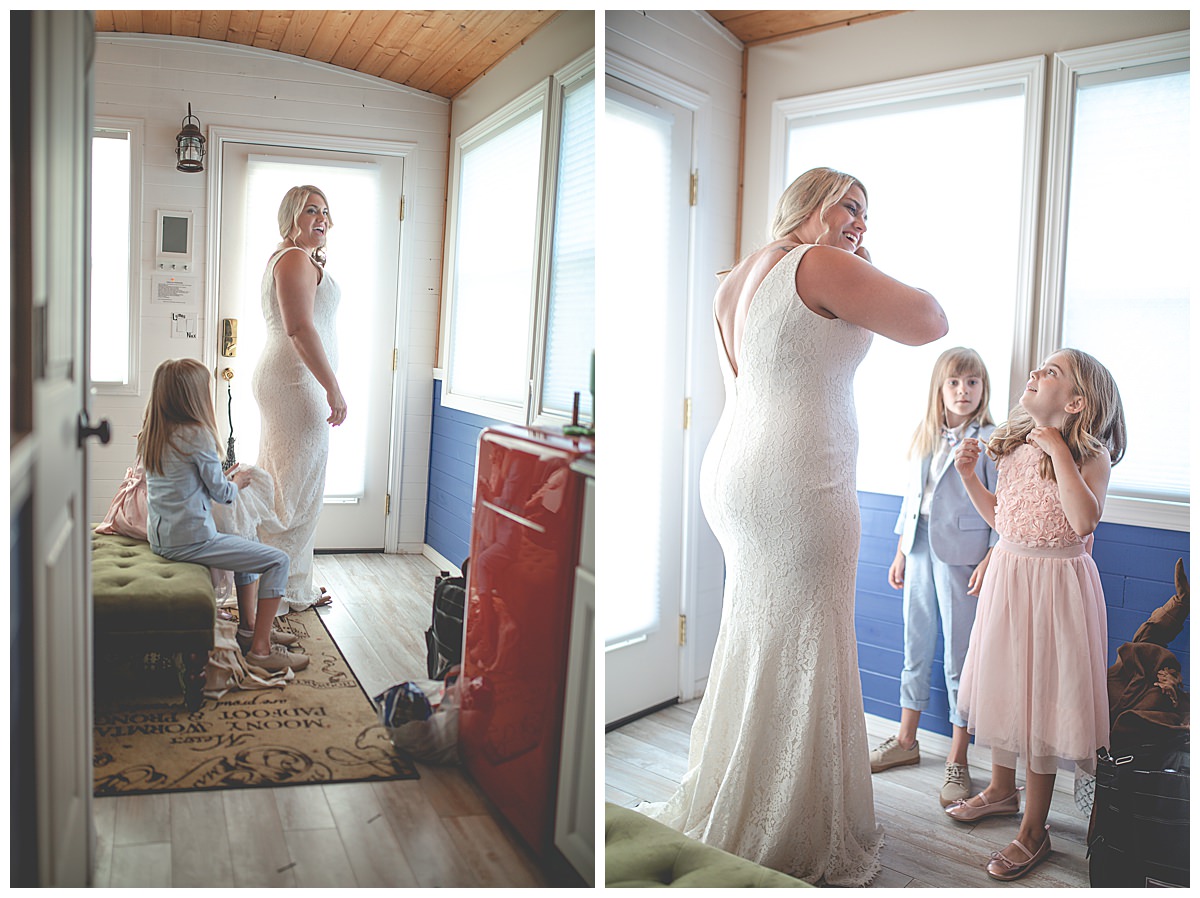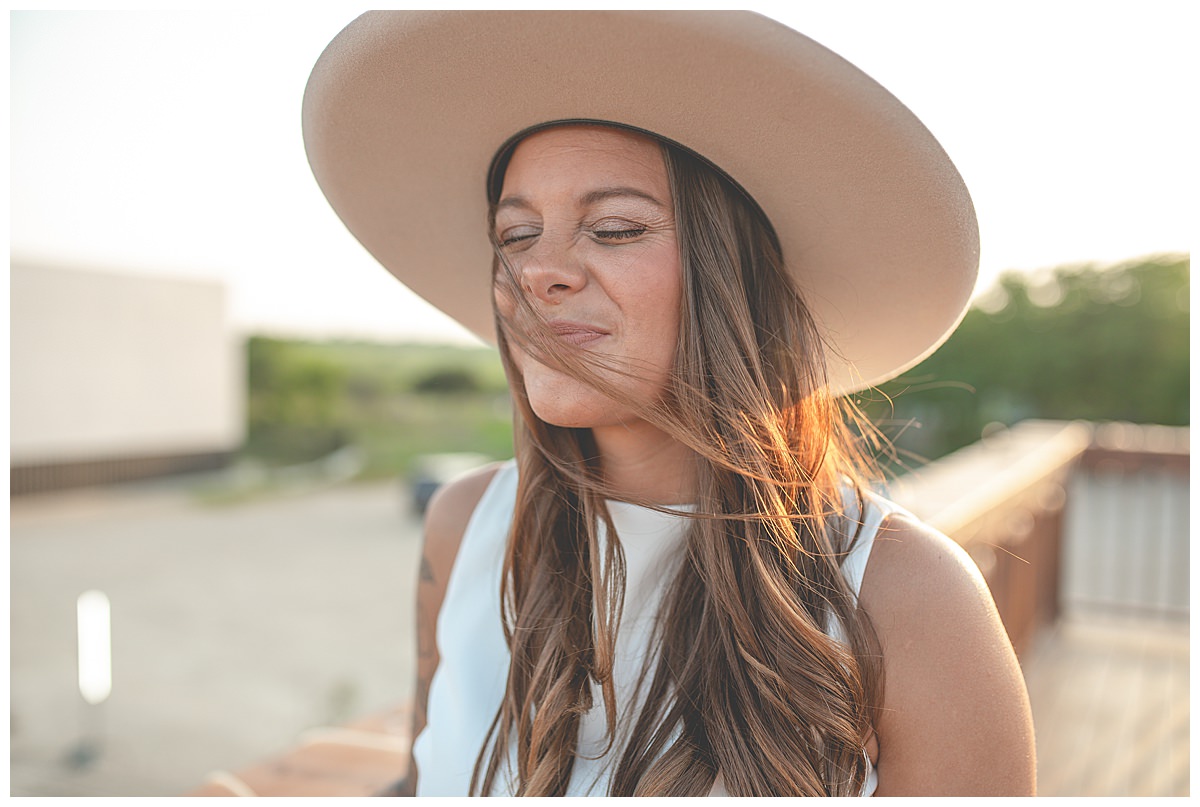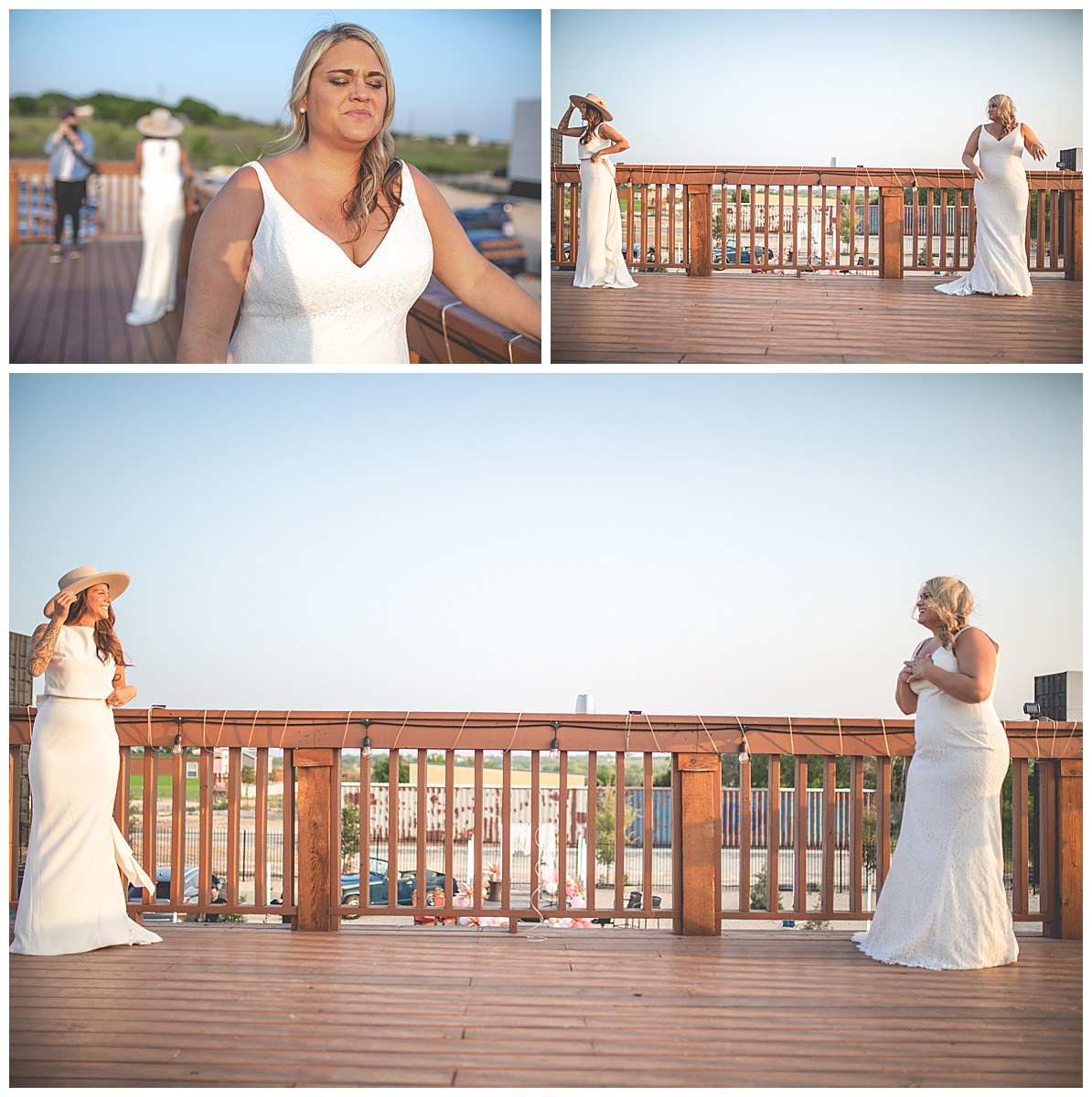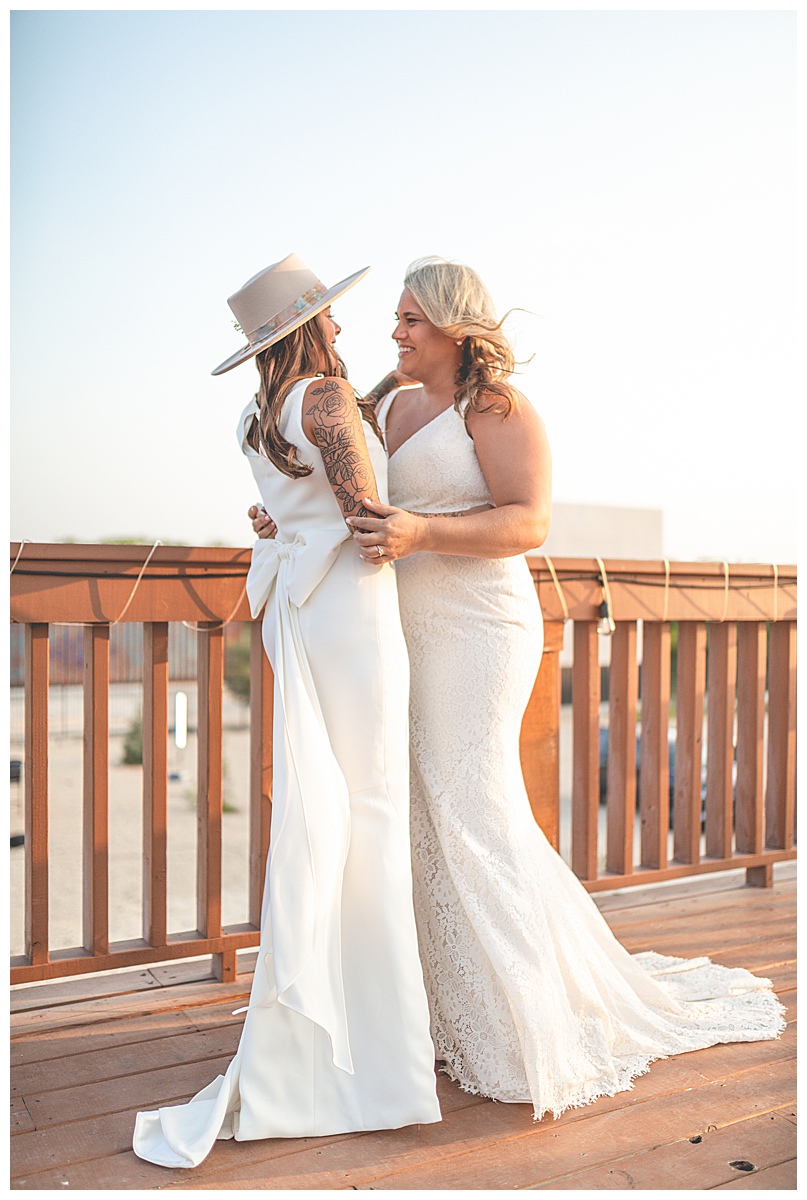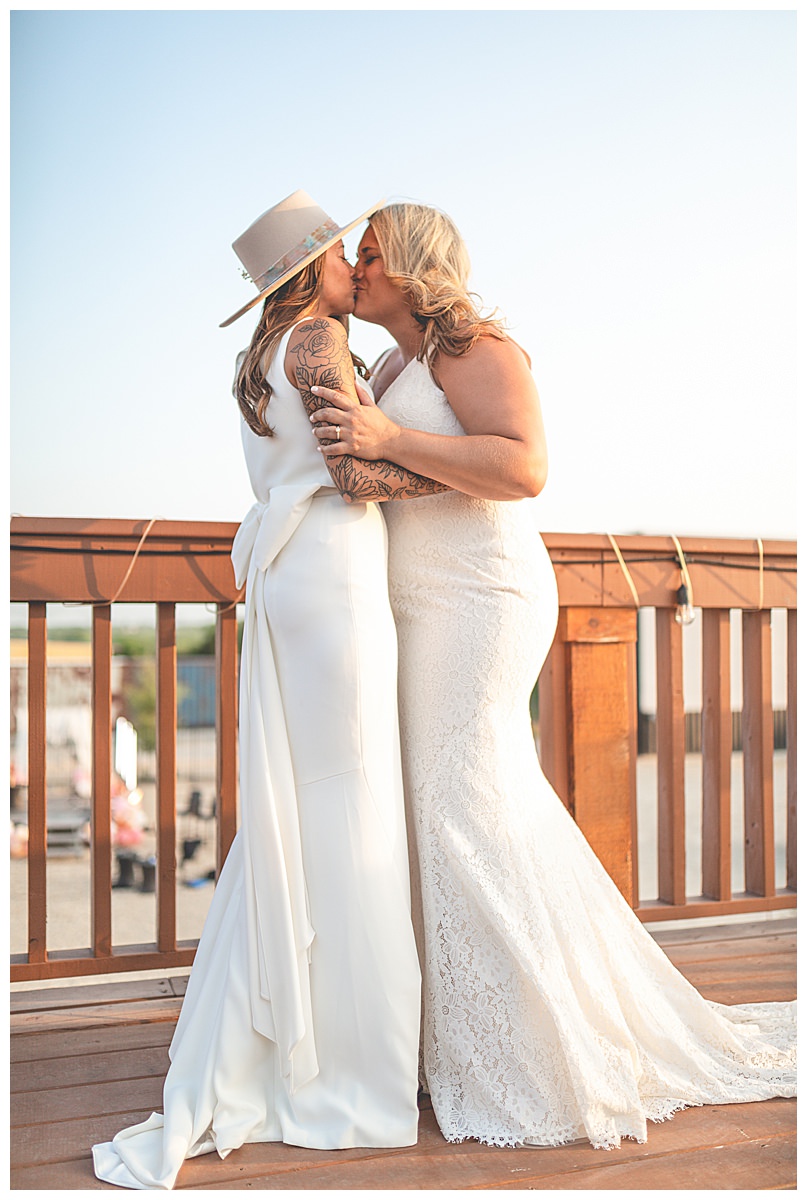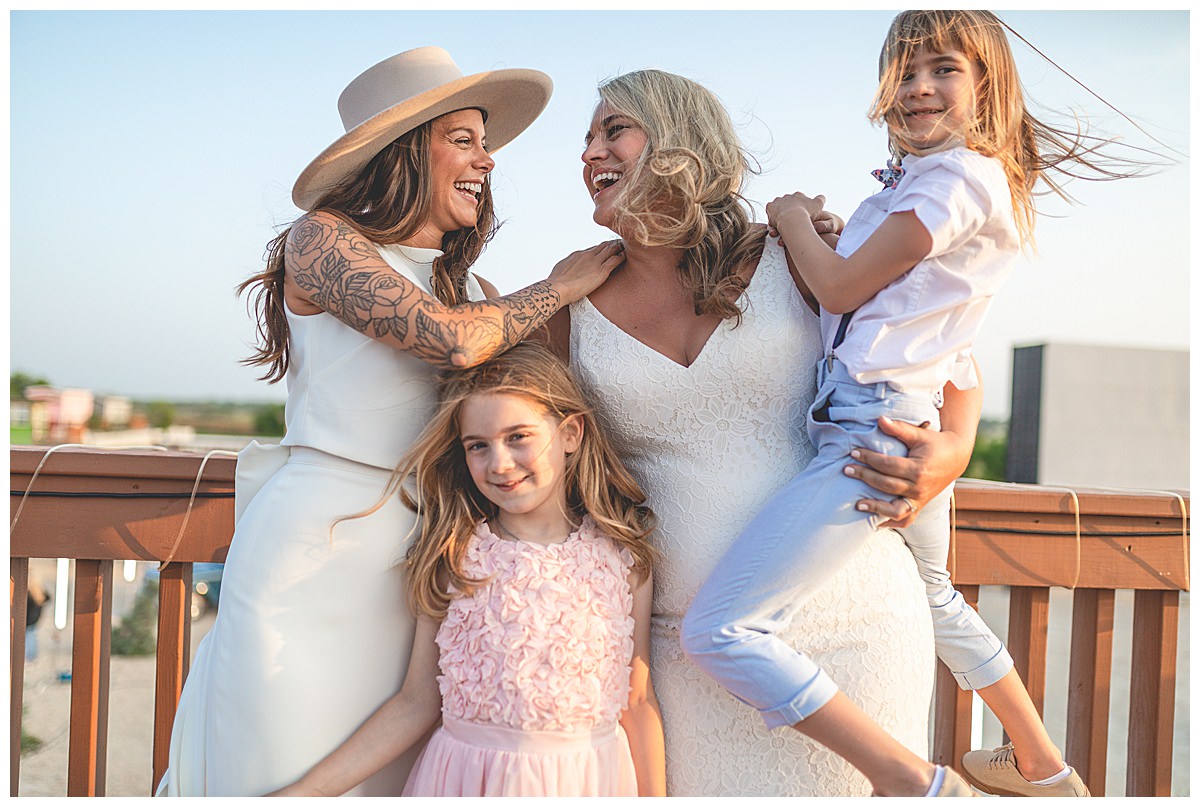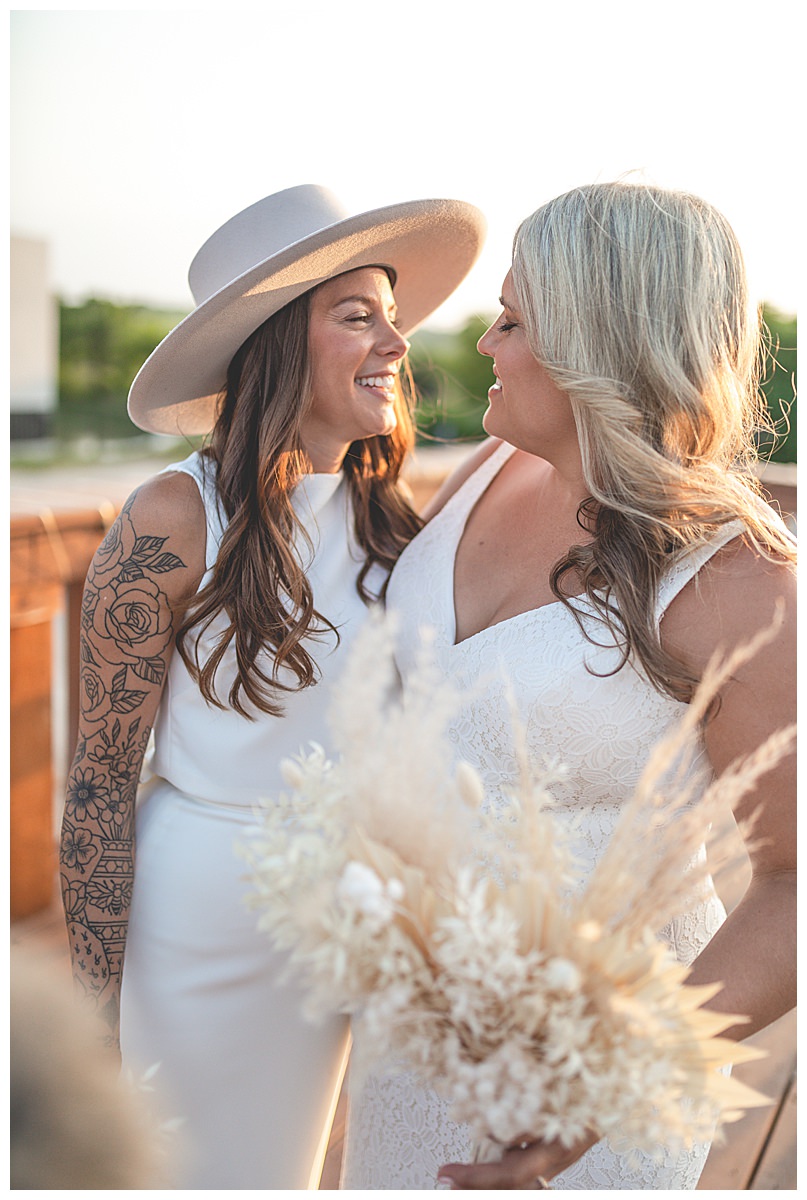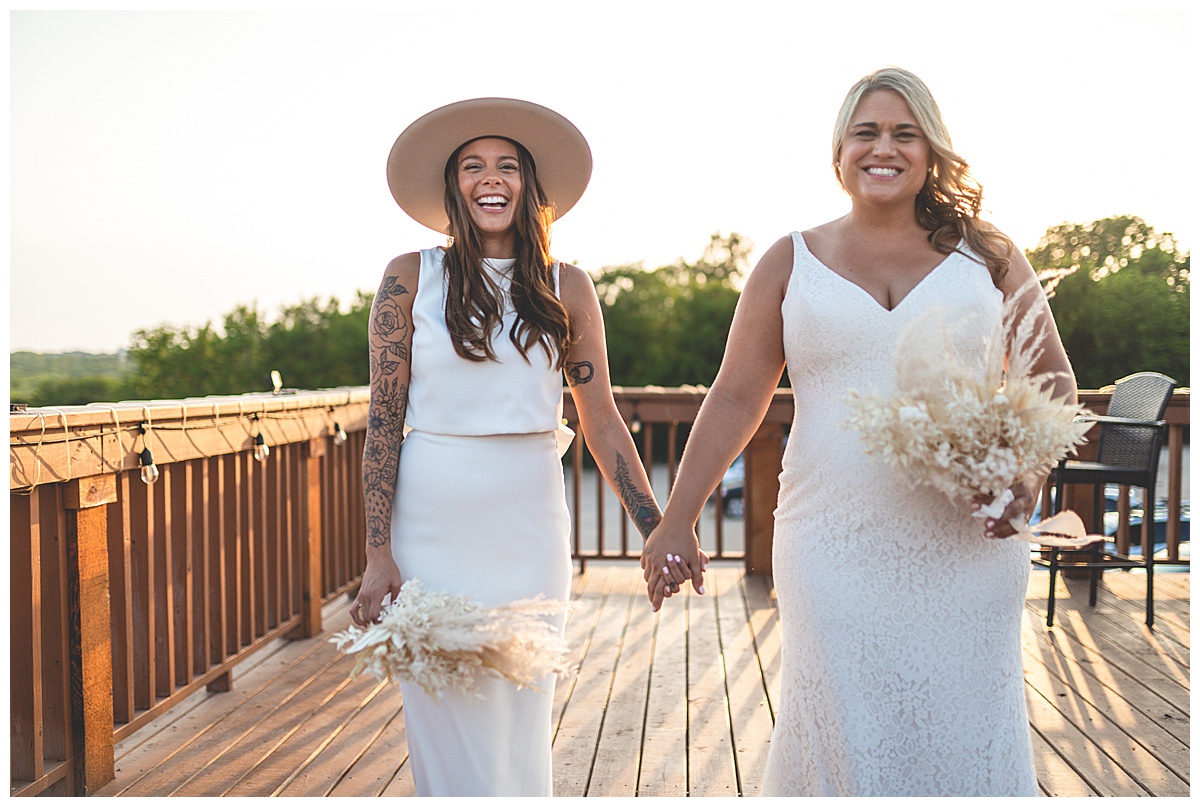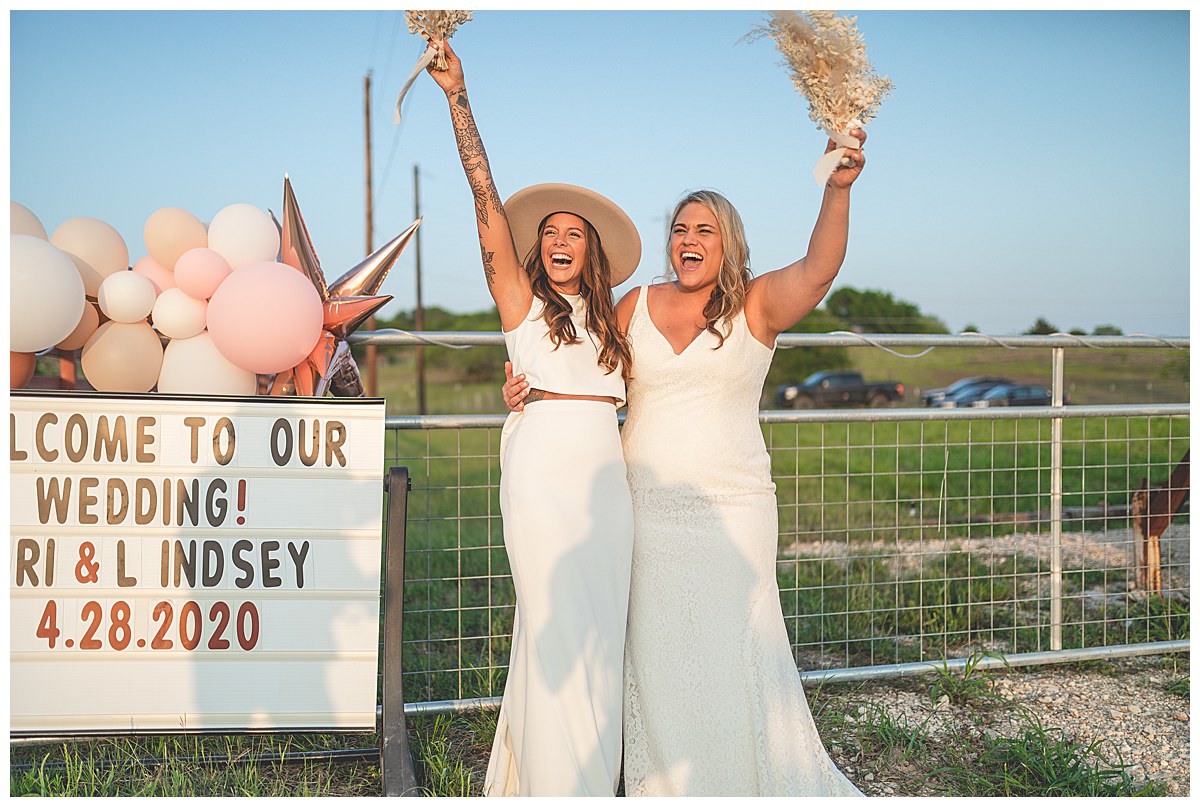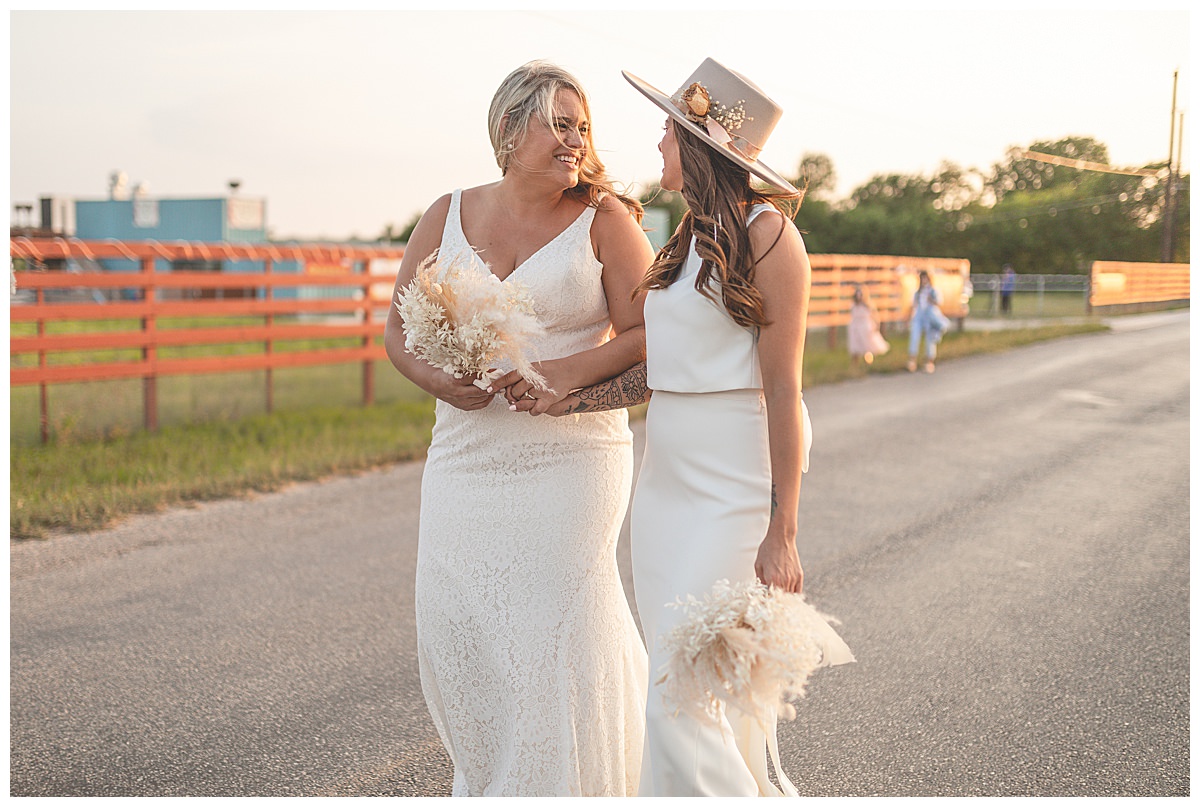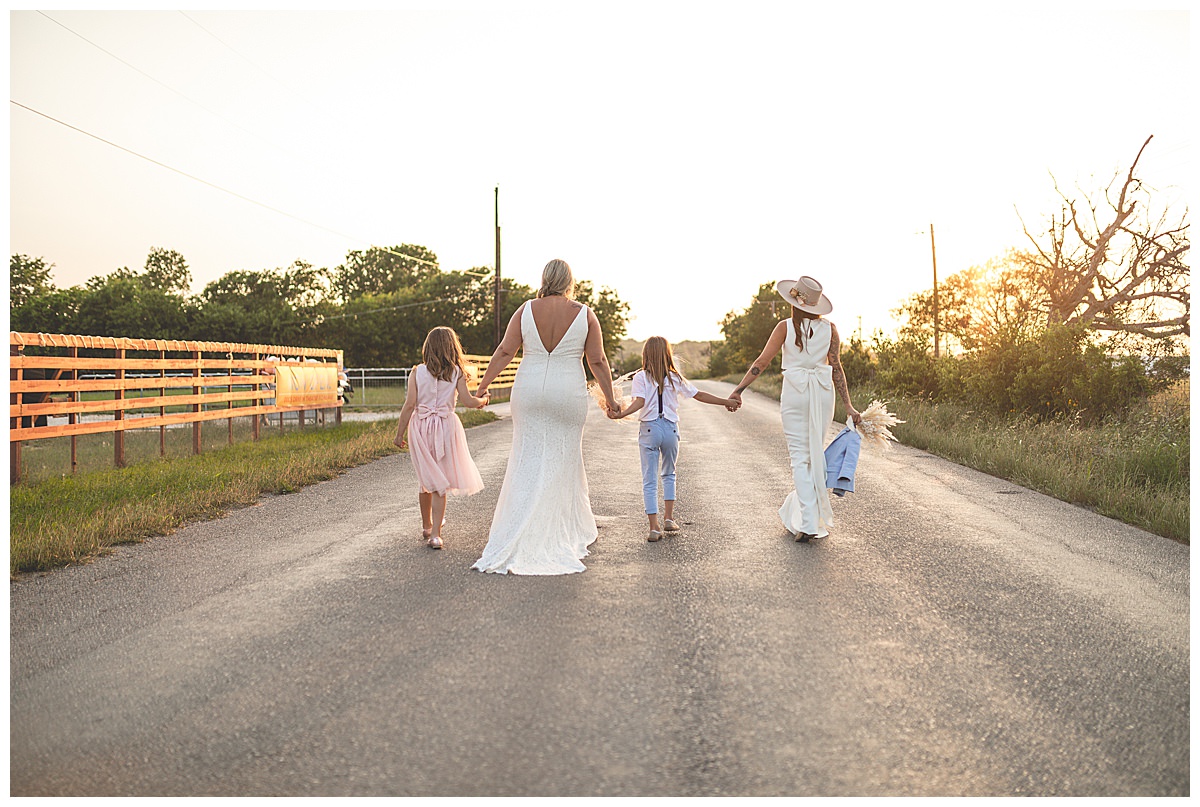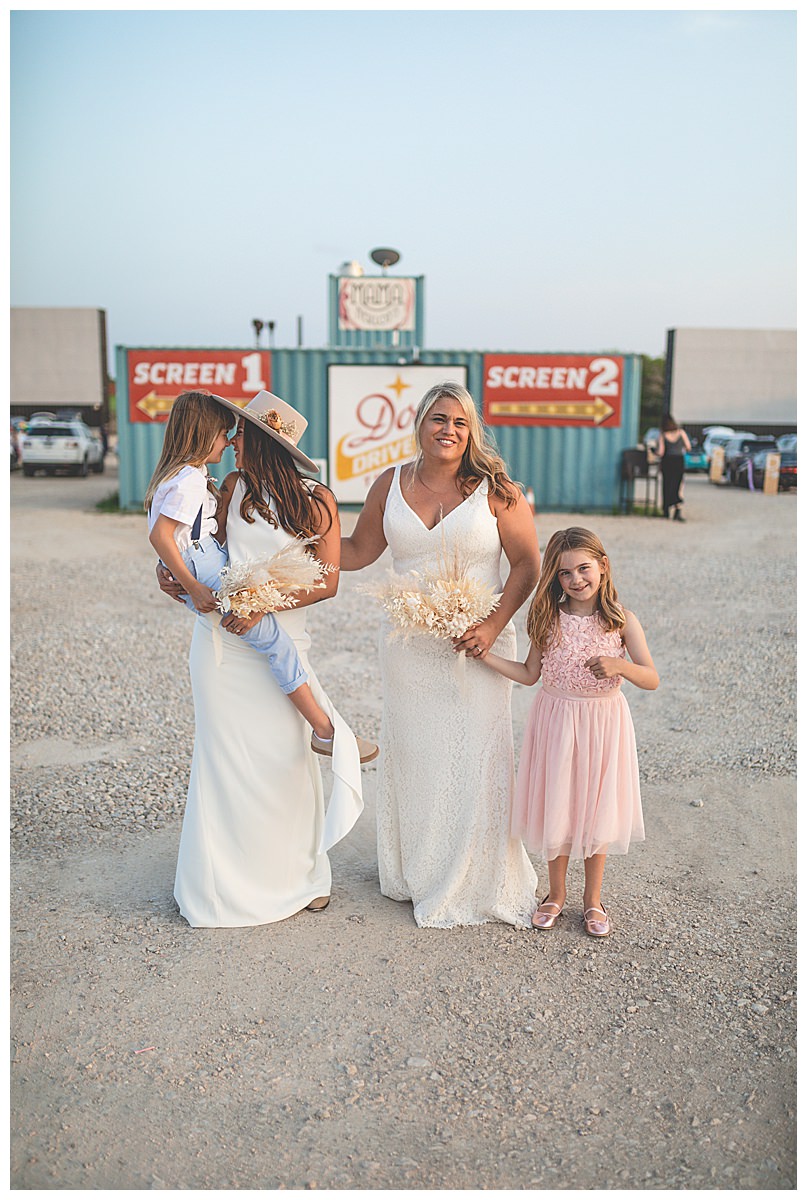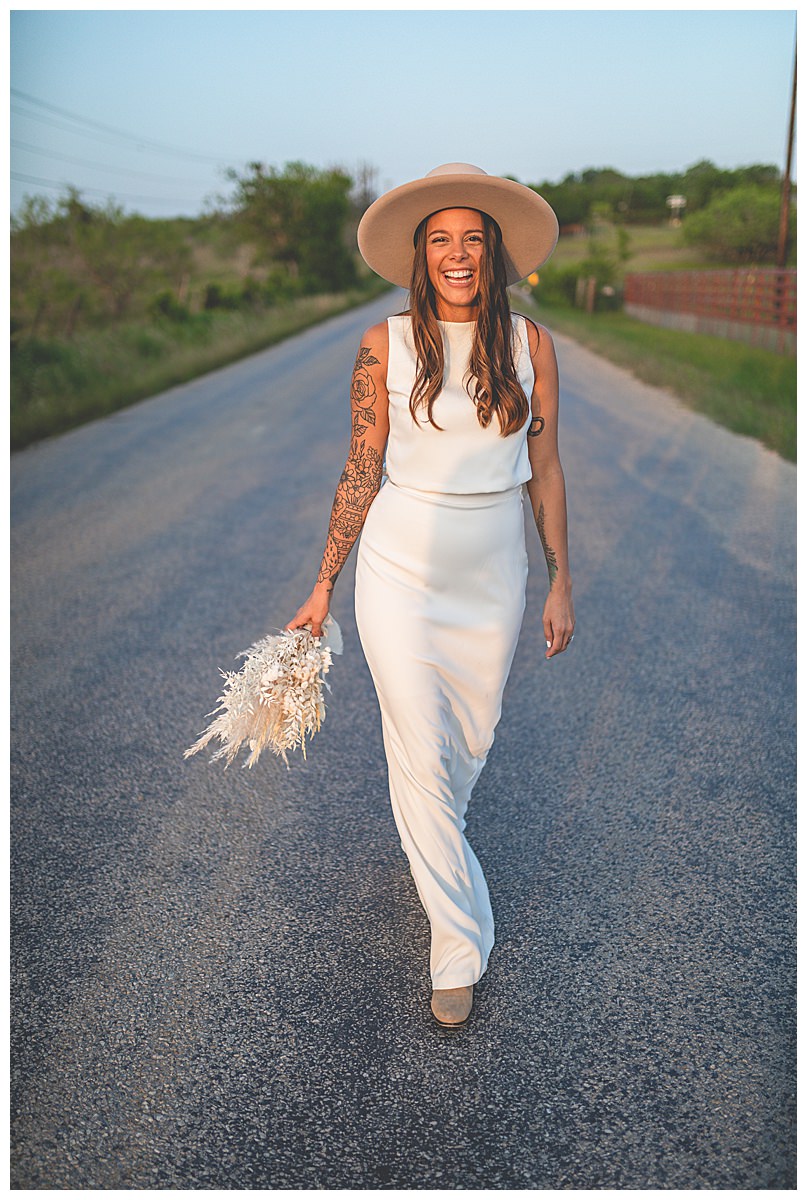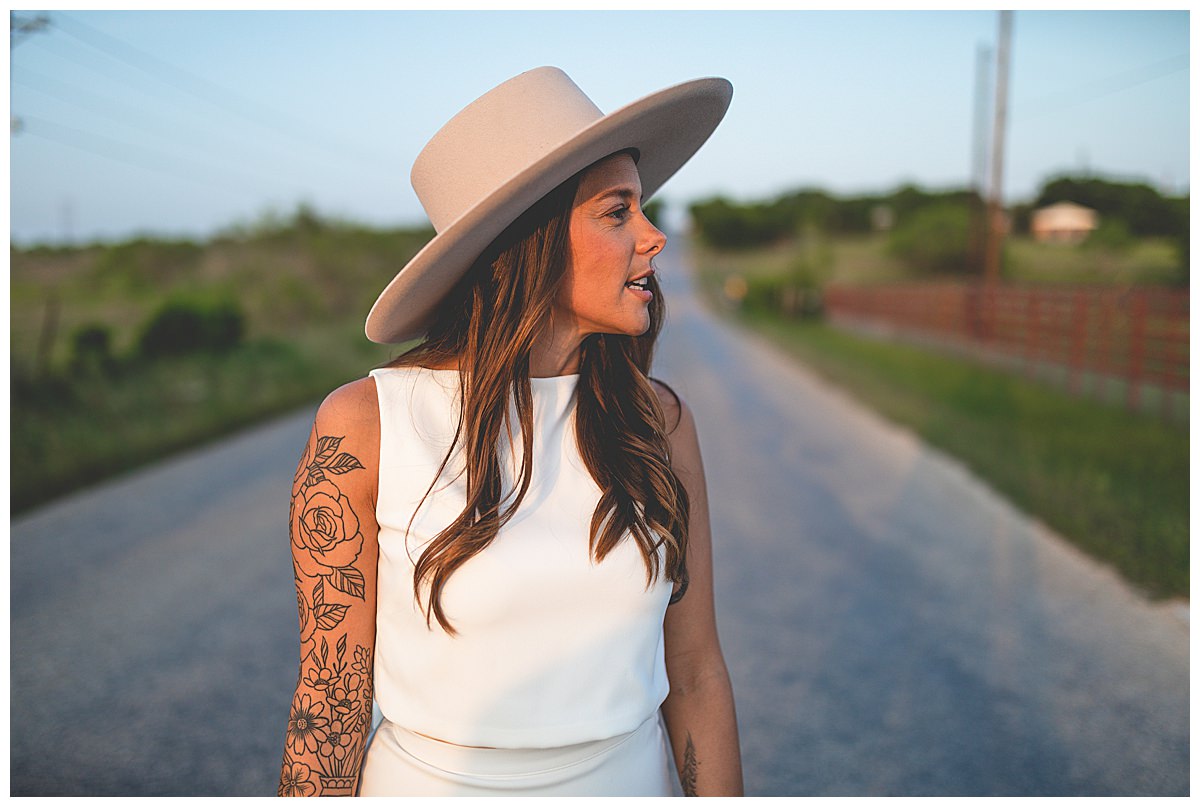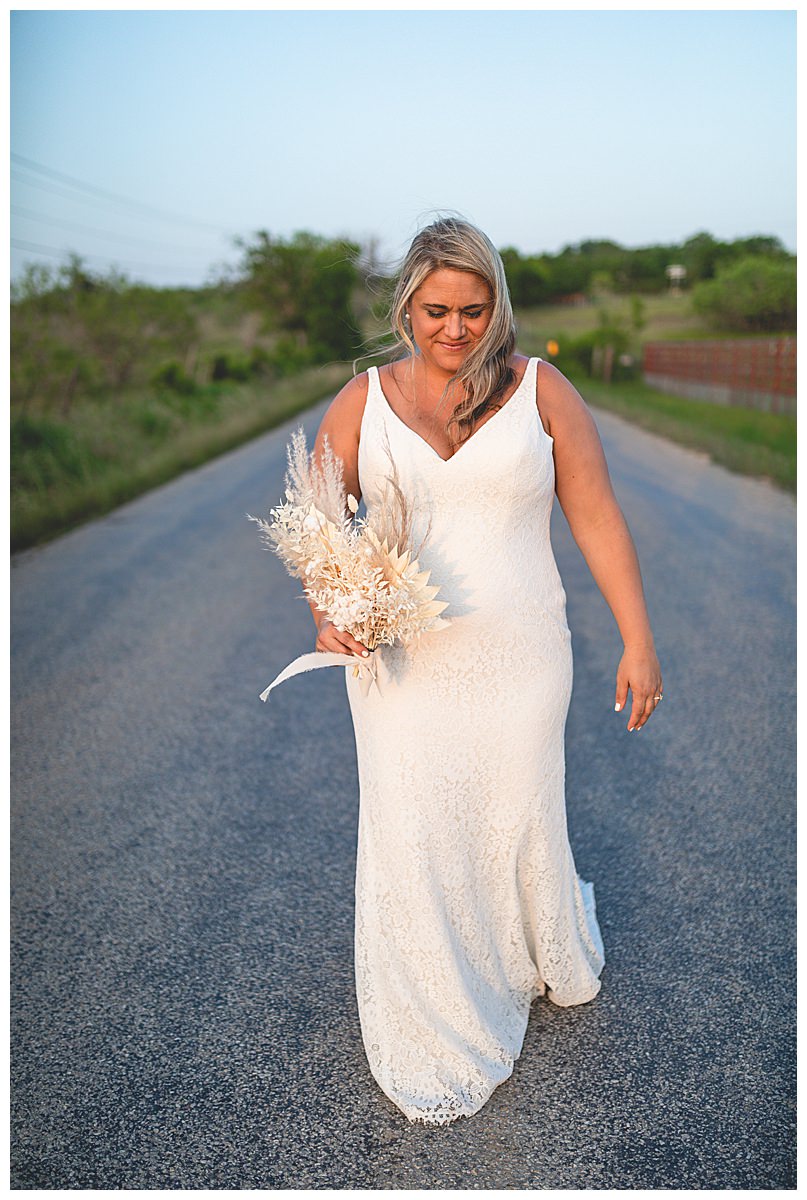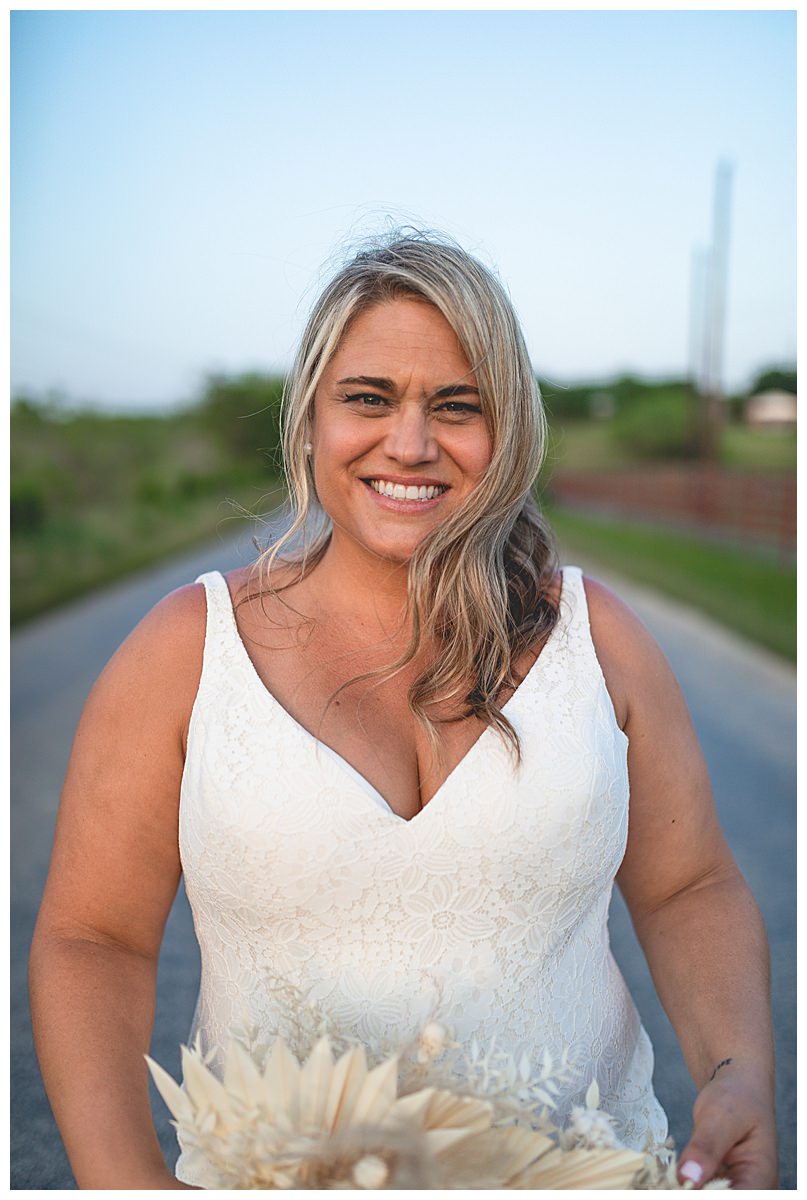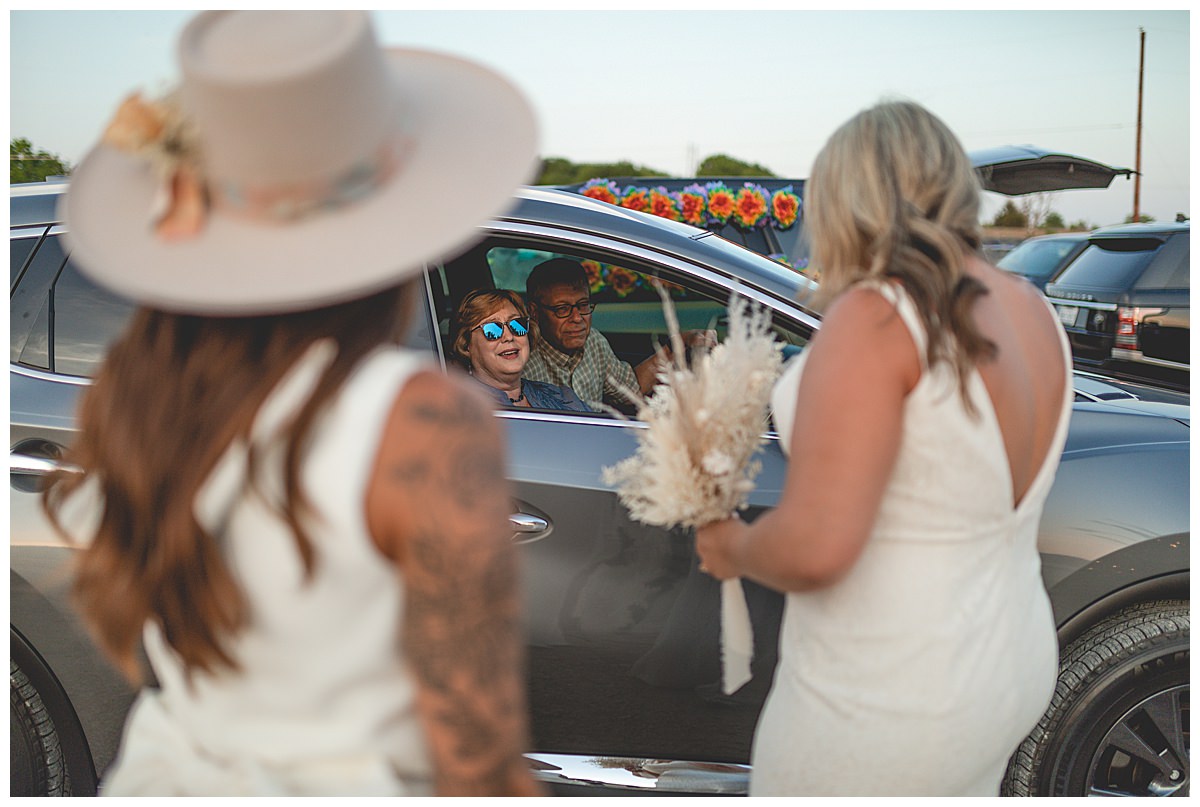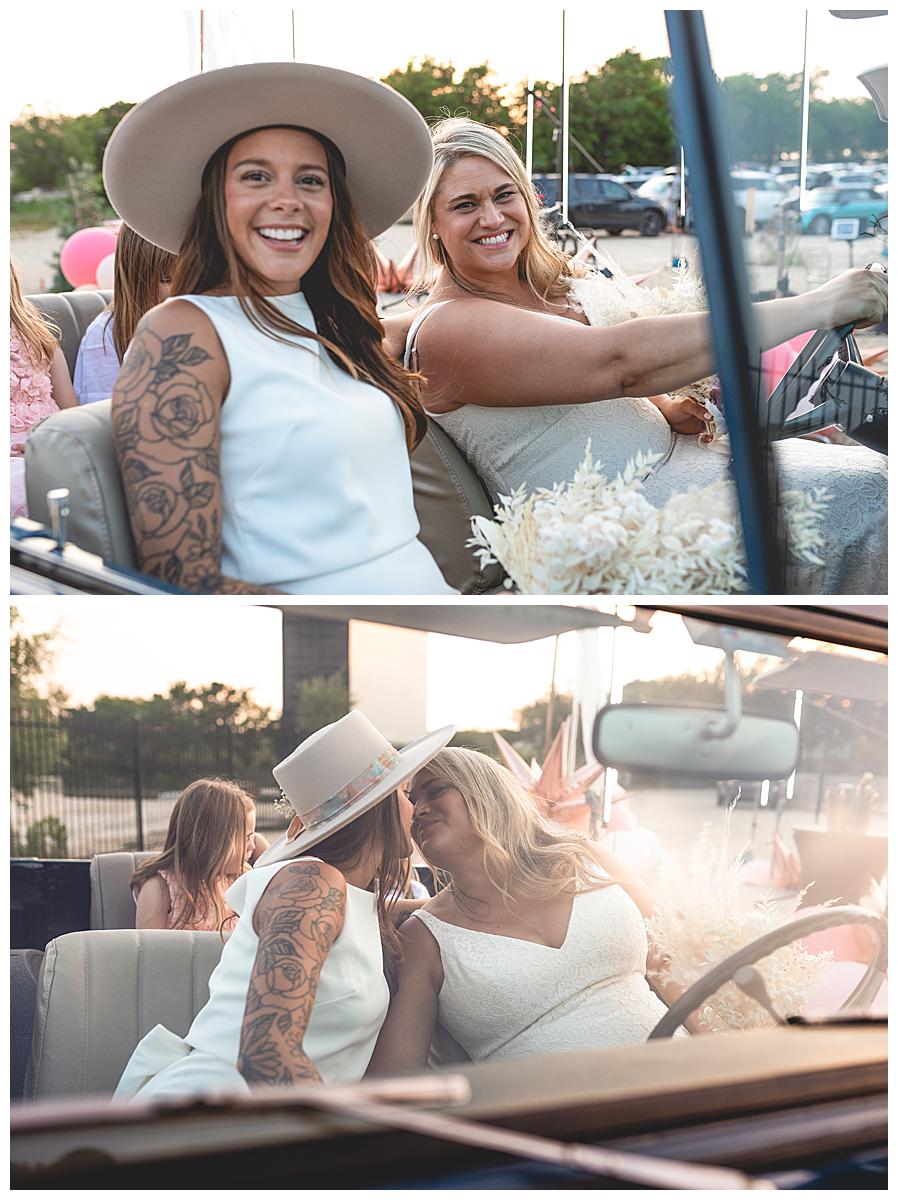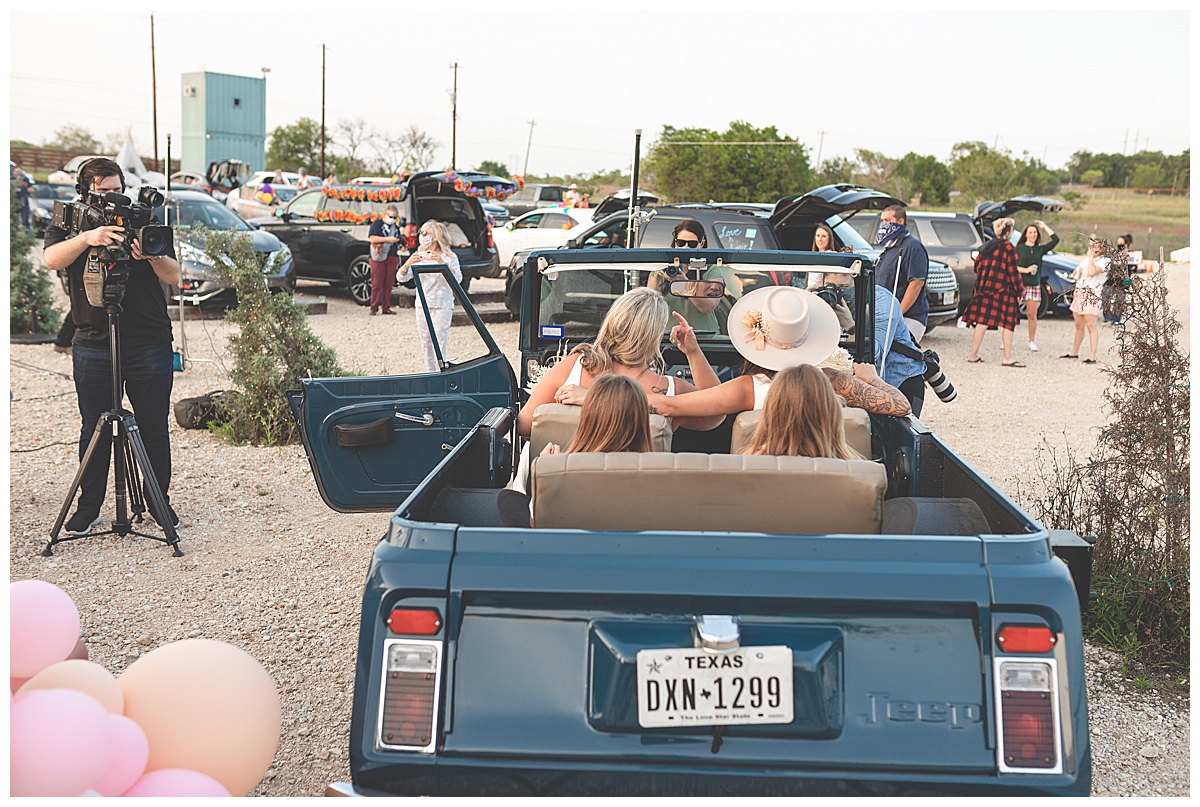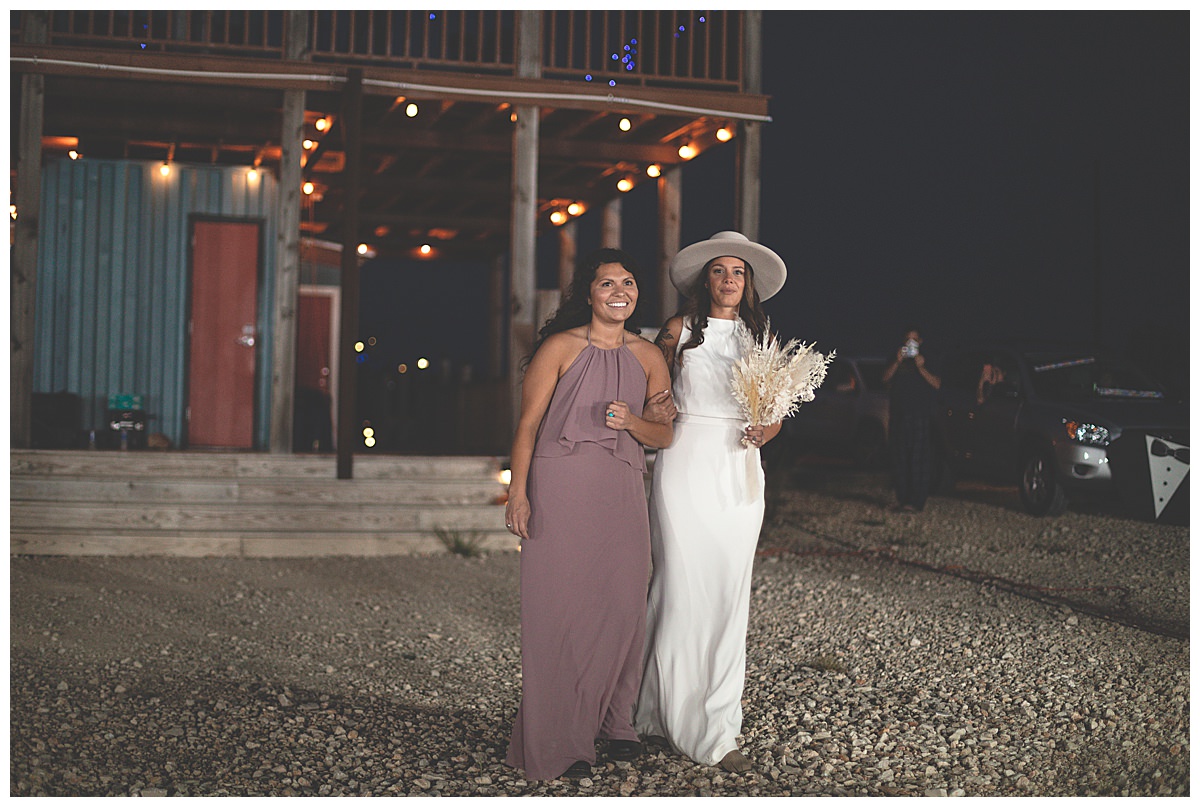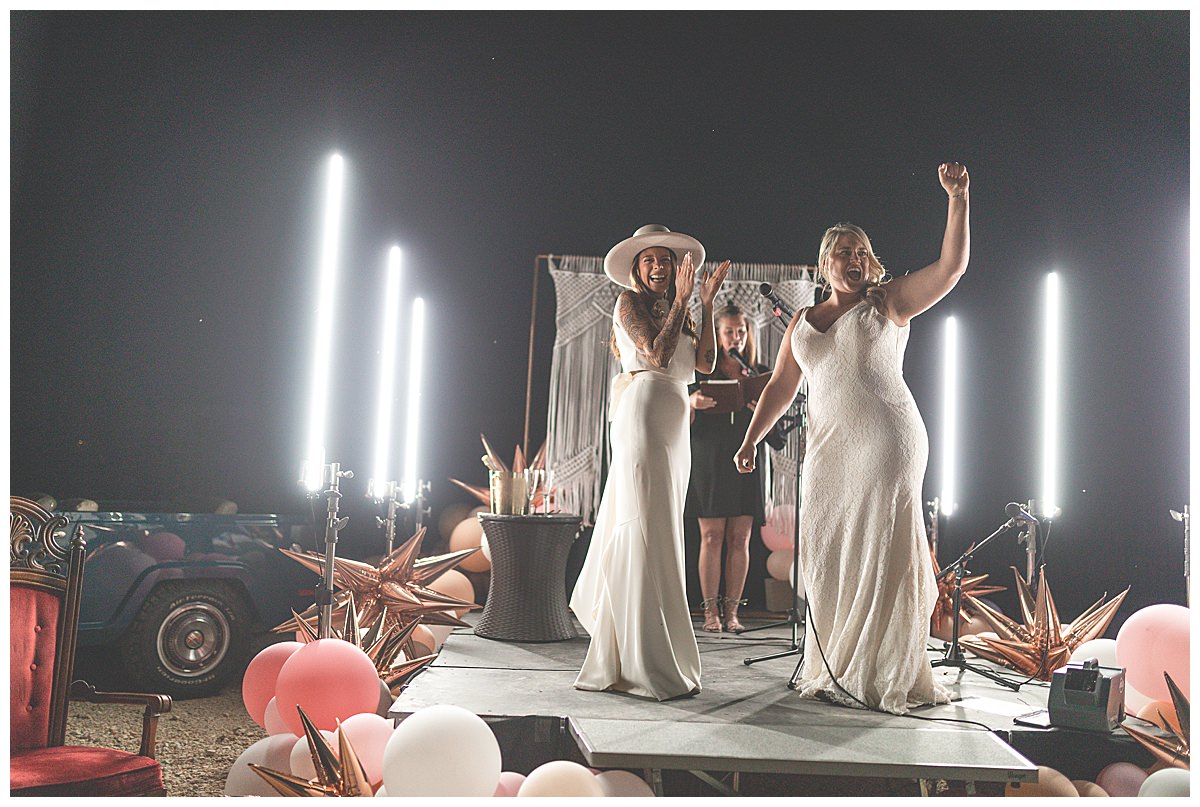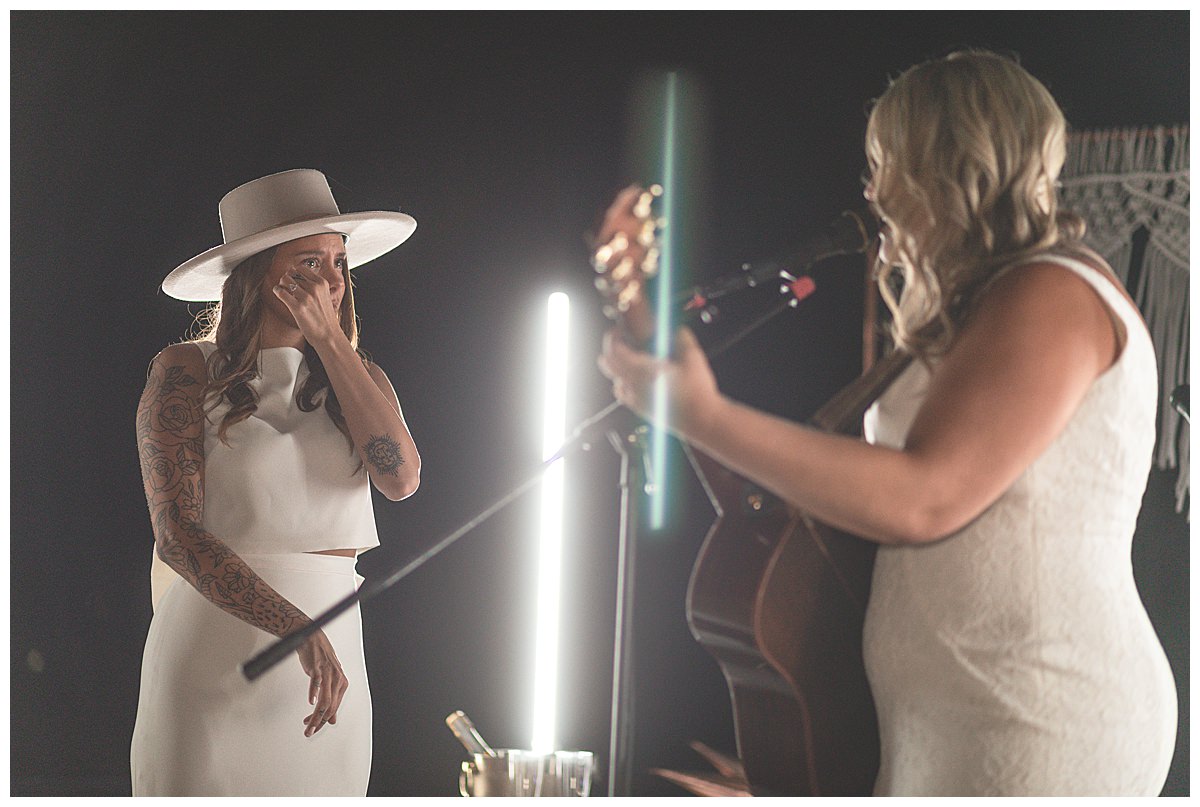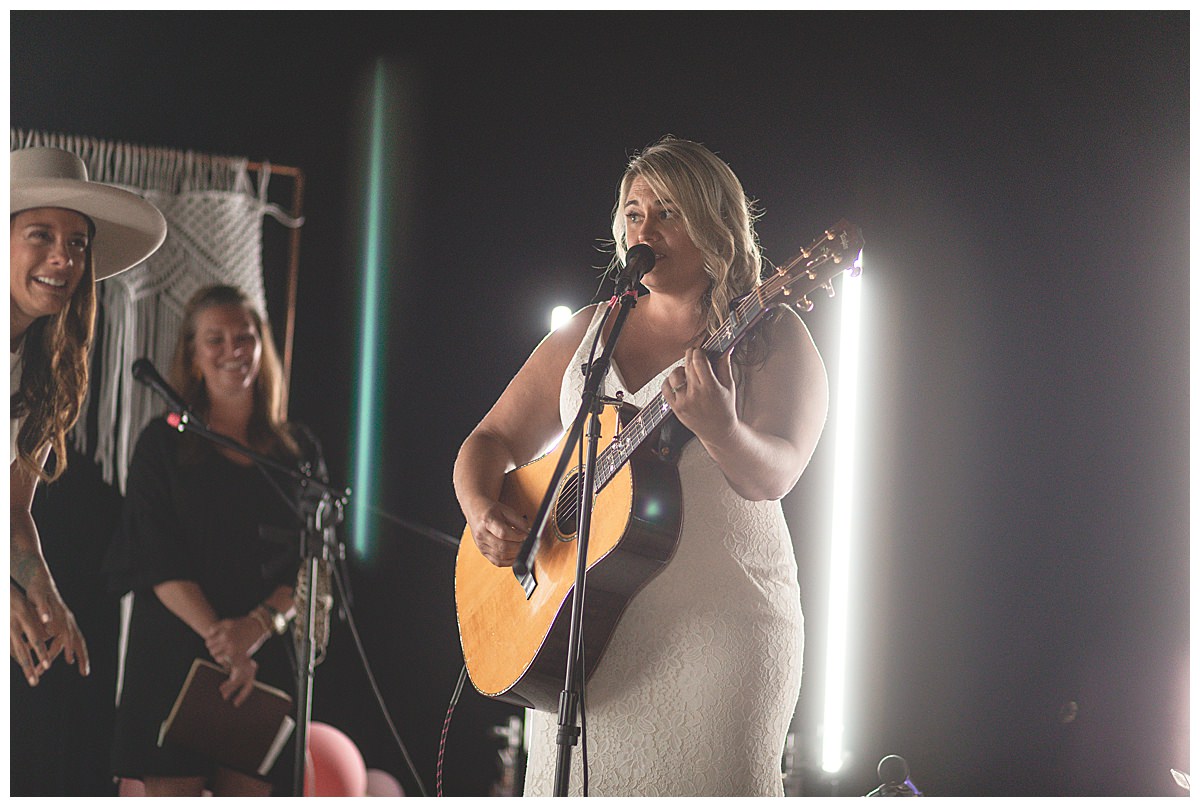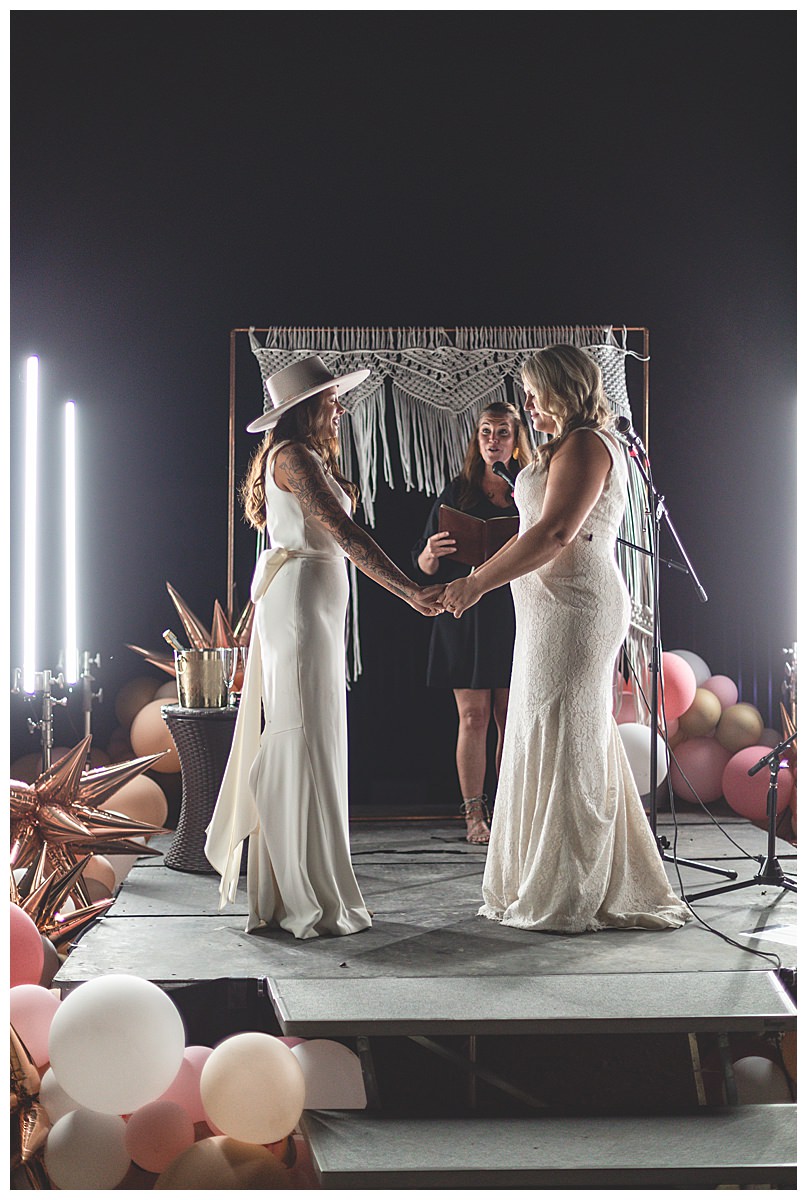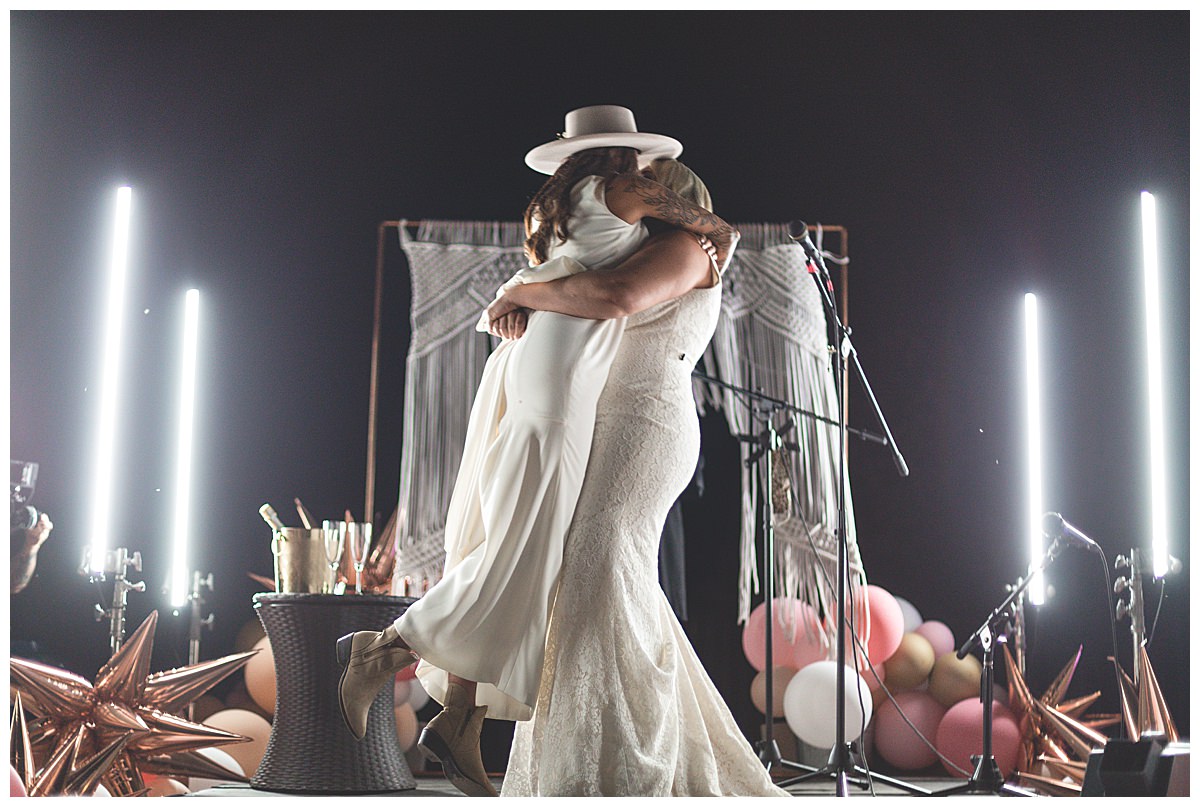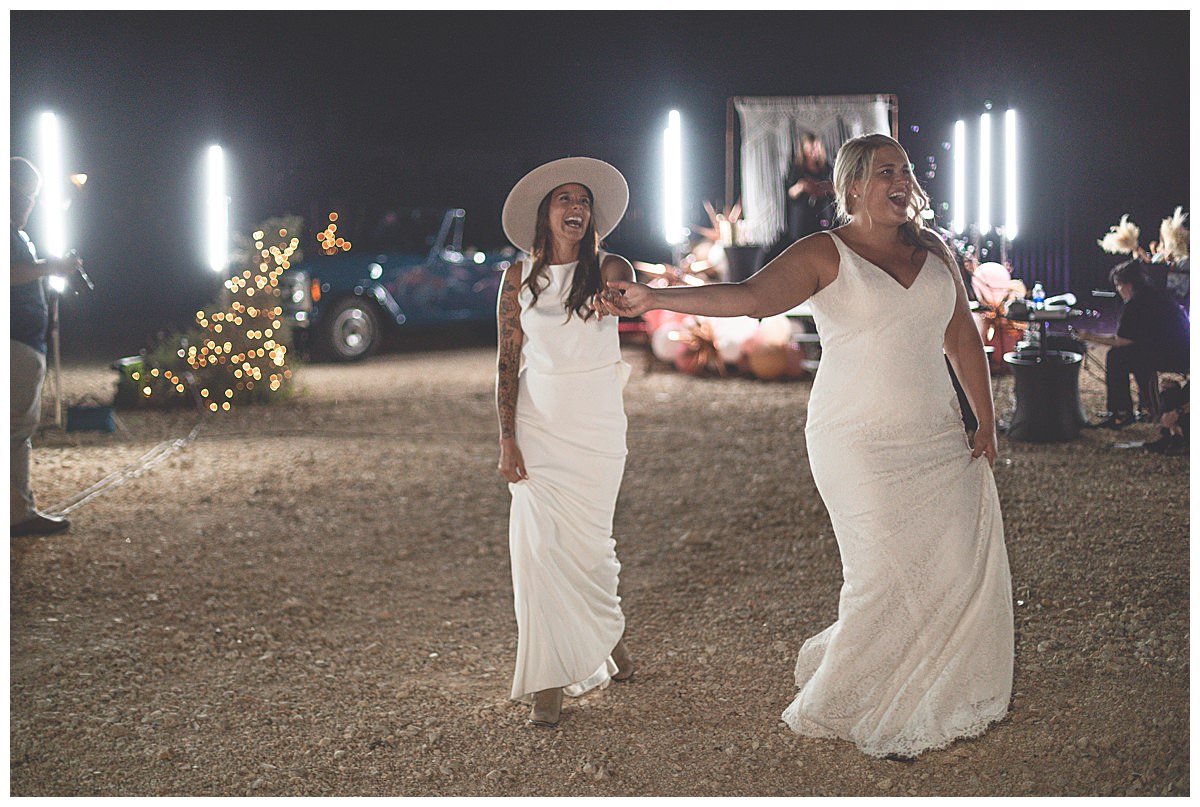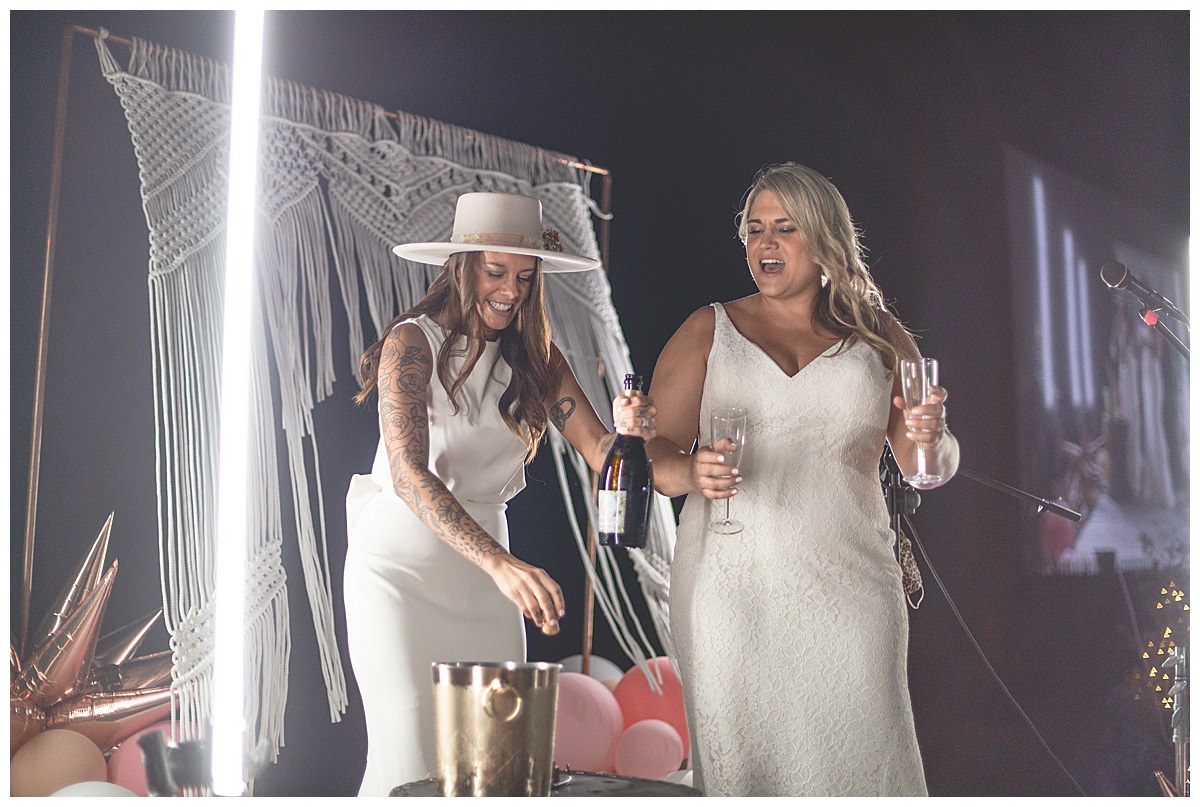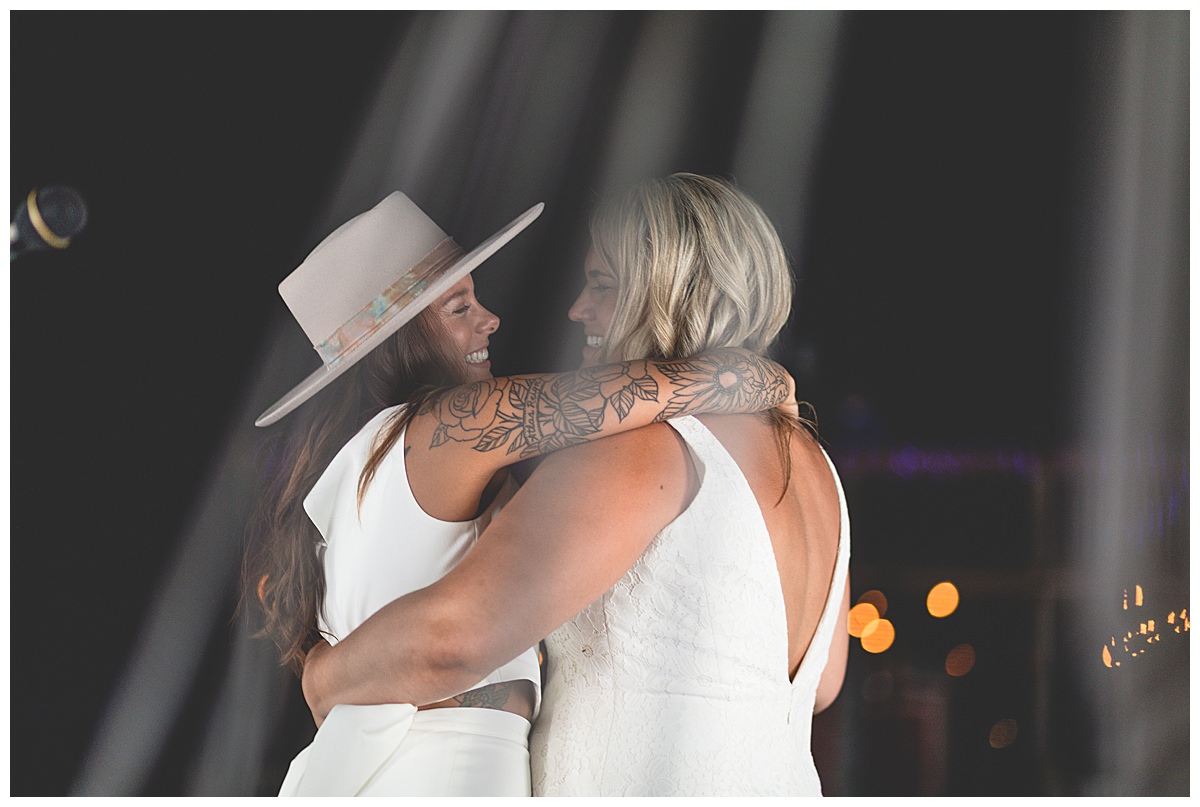 Written by Emily Rochotte