Leopard print complemented with blush pink and amber earth tones, this Southwestern Pennsylvania wedding editorial is wildly beautiful. The creative collaboration took place at Hazelwood Weddings event venue; a beautiful, modern space that allowed this vision to come to life.
"Our team of vendors pushed the boundaries between what is classically romantic, and what is playful — mixing leather, tulle, velvet, and satin, to create a whimsically, moody romance," says planner and designer Anna Singer of The Otherside Creatives.
Some of our favorite details include the unstructured floral designs, patterned dress and tuxedo jacket, as well as the tablescape filled with modern flatware and goblets, complemented with delicately placed candlesticks and linens. As if it doesn't get better, the "groovy" sign and leather jackets with the famous lyrics to "Wild Thing" had us really feeling the vibe.
Eclectic, sophisticated, and whimsy all in one, we love this fun take on neutral colors and just know you're going to love it too!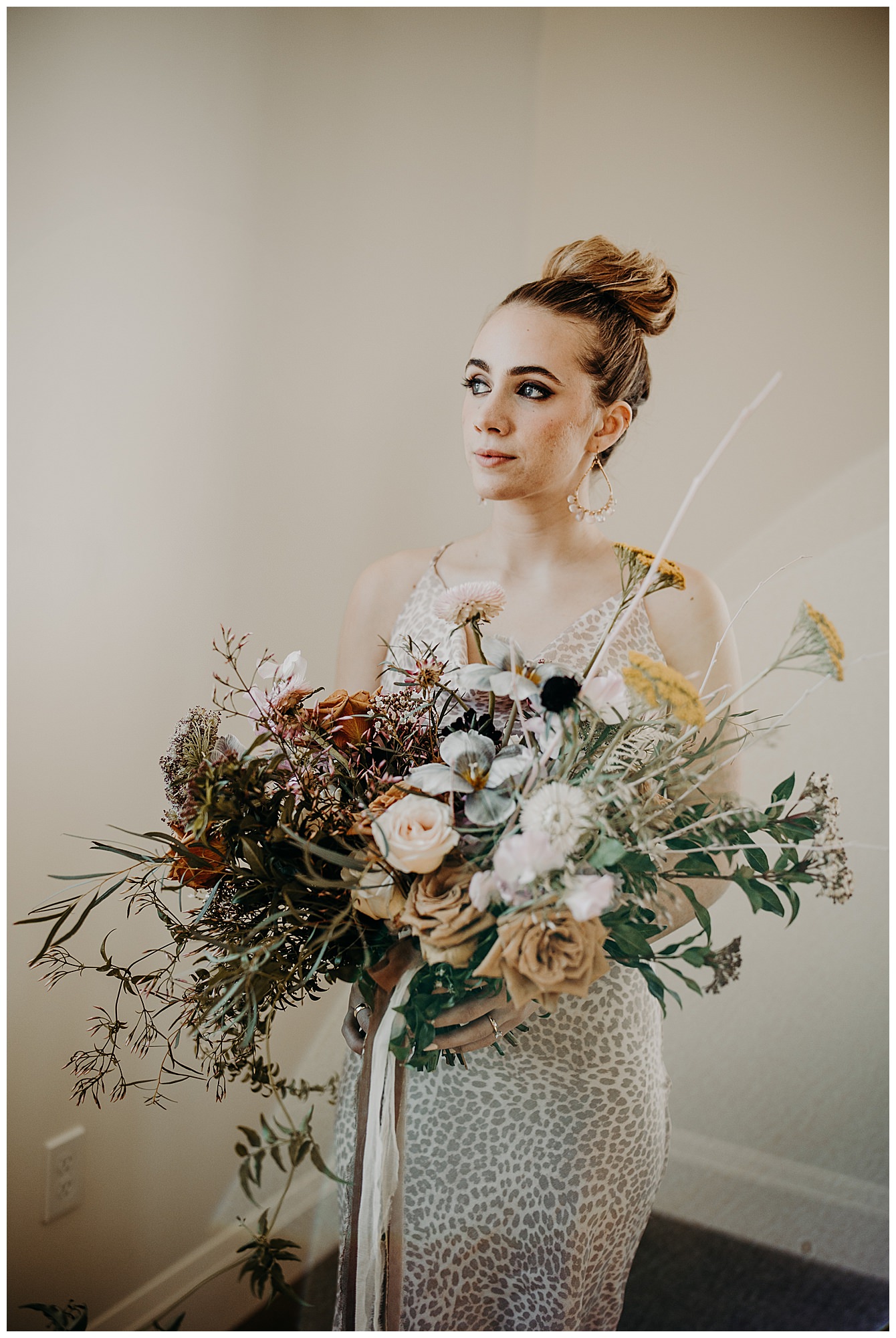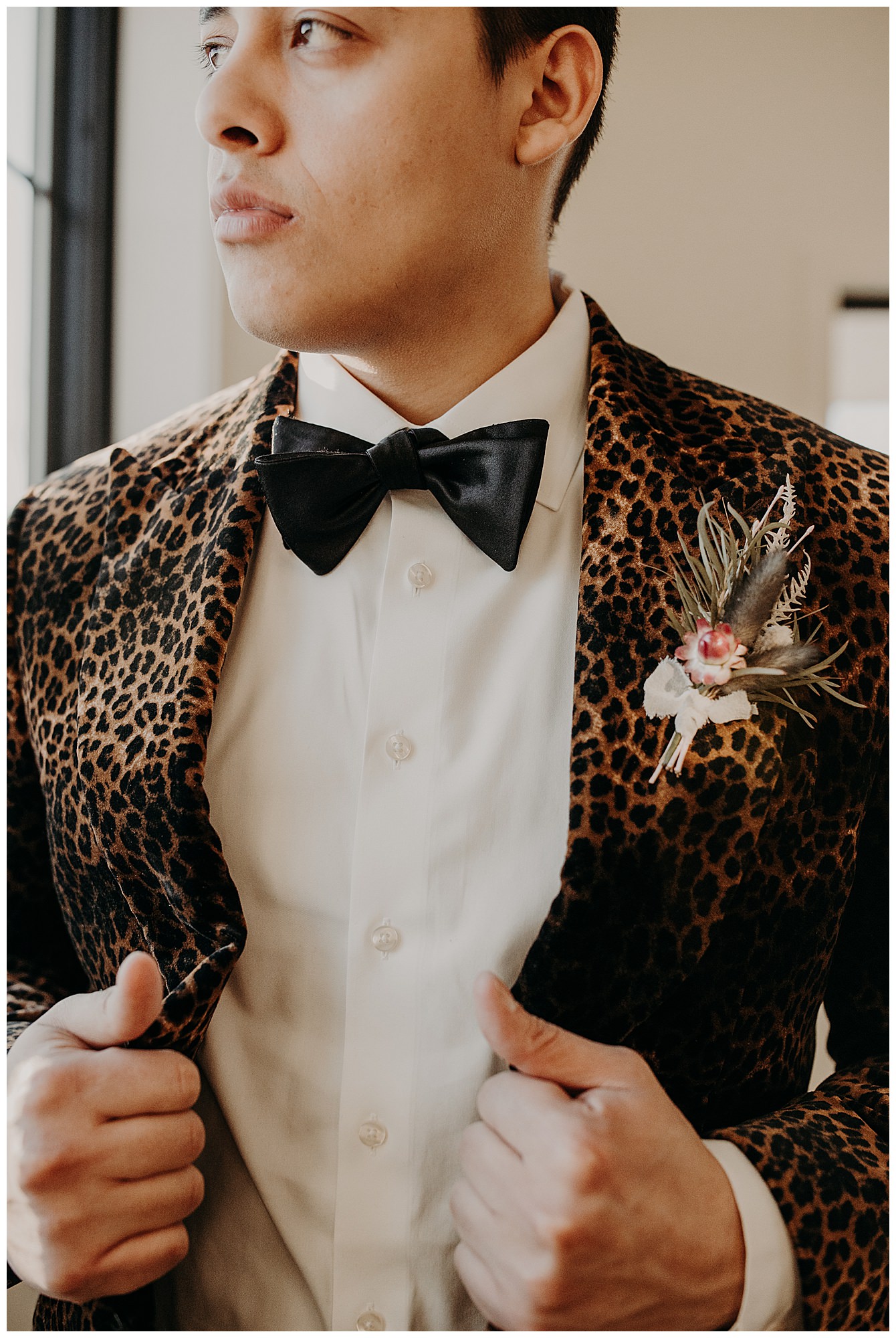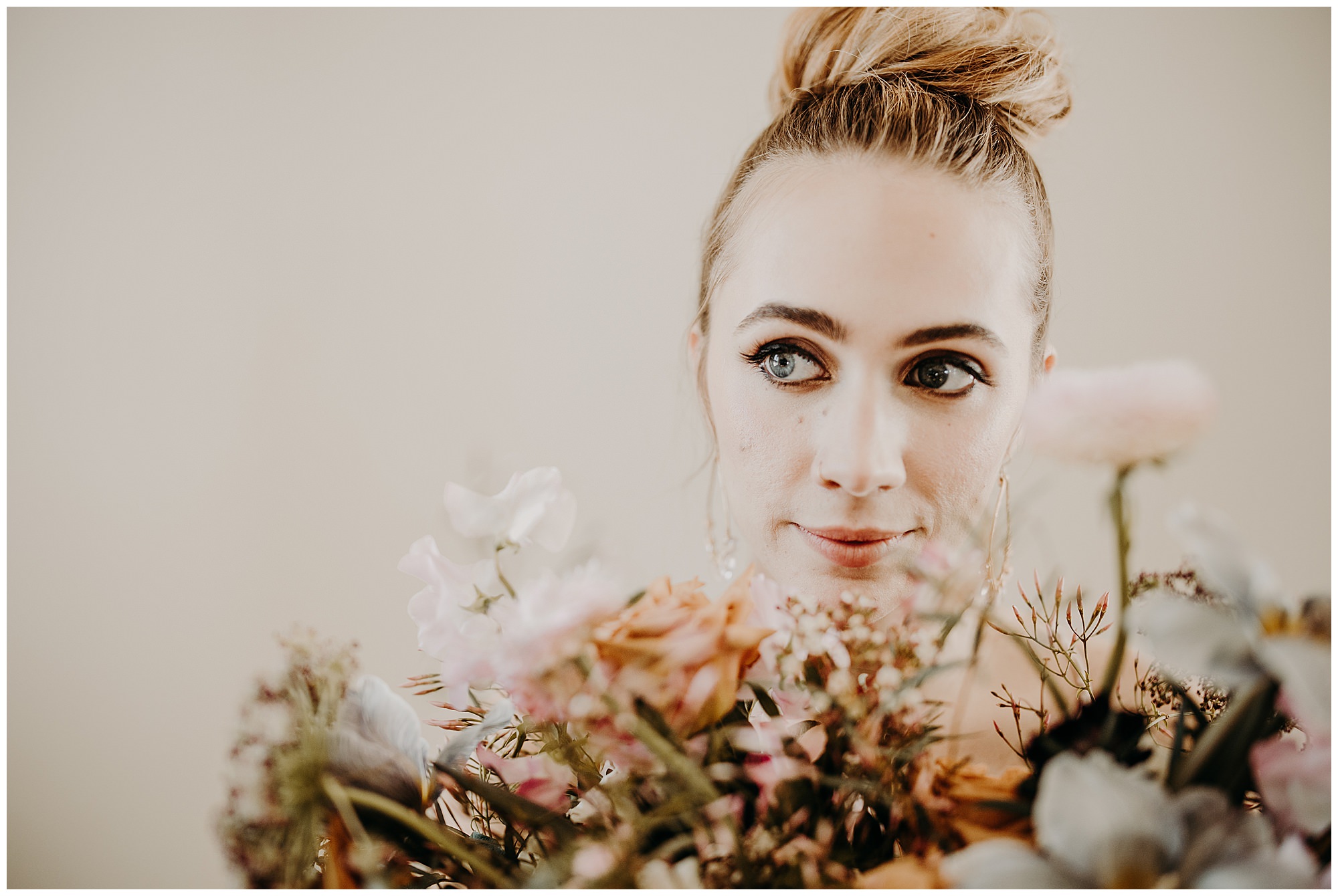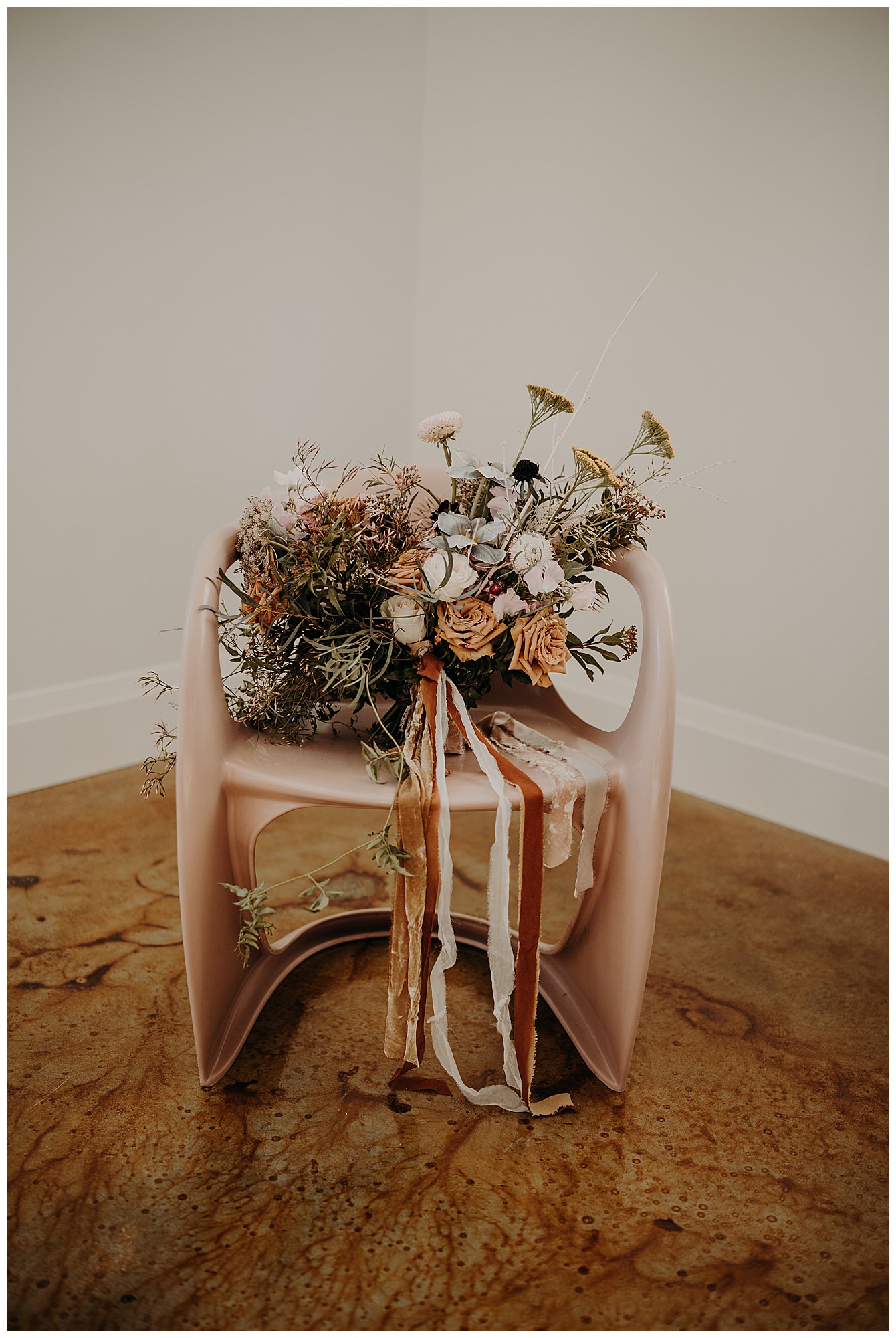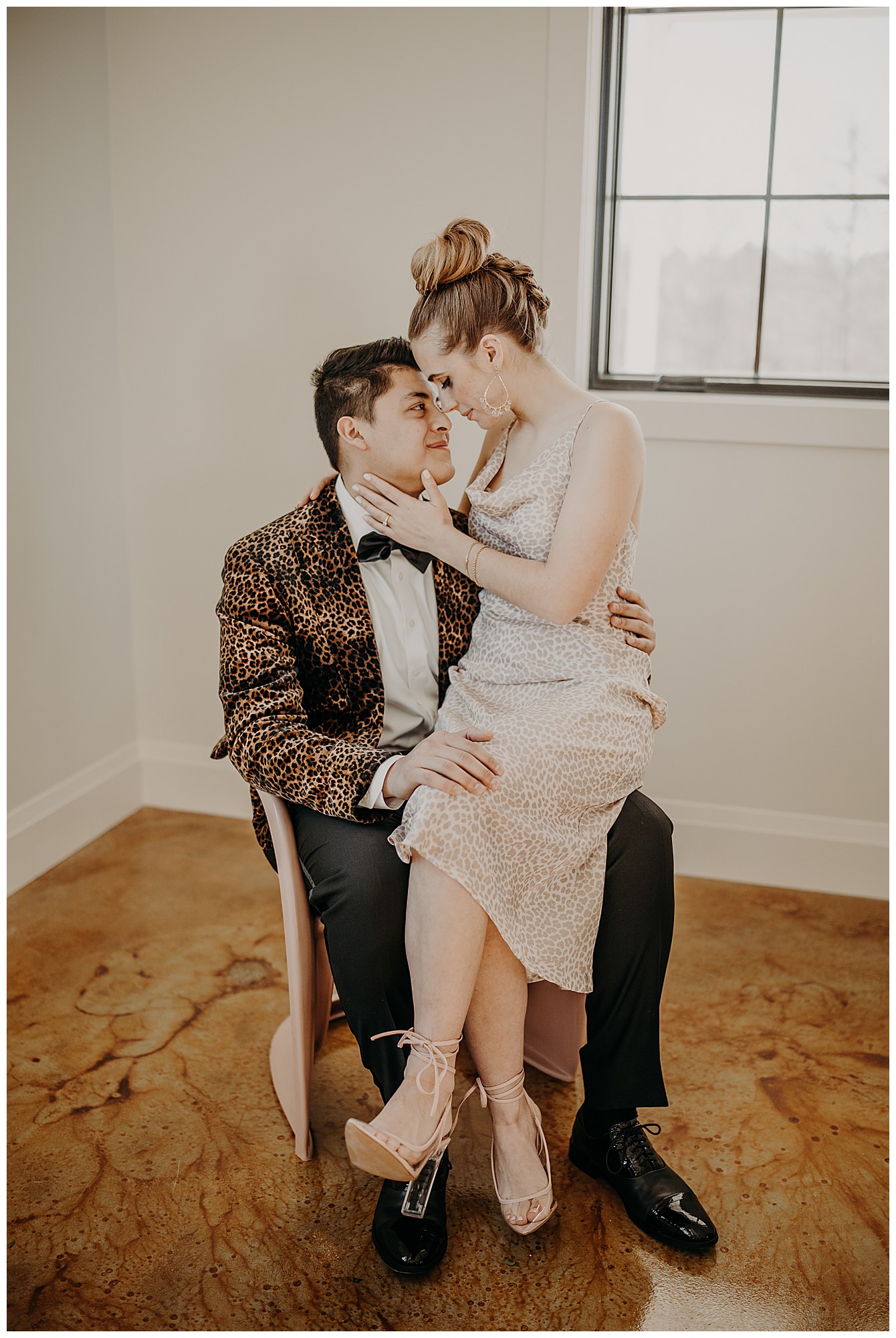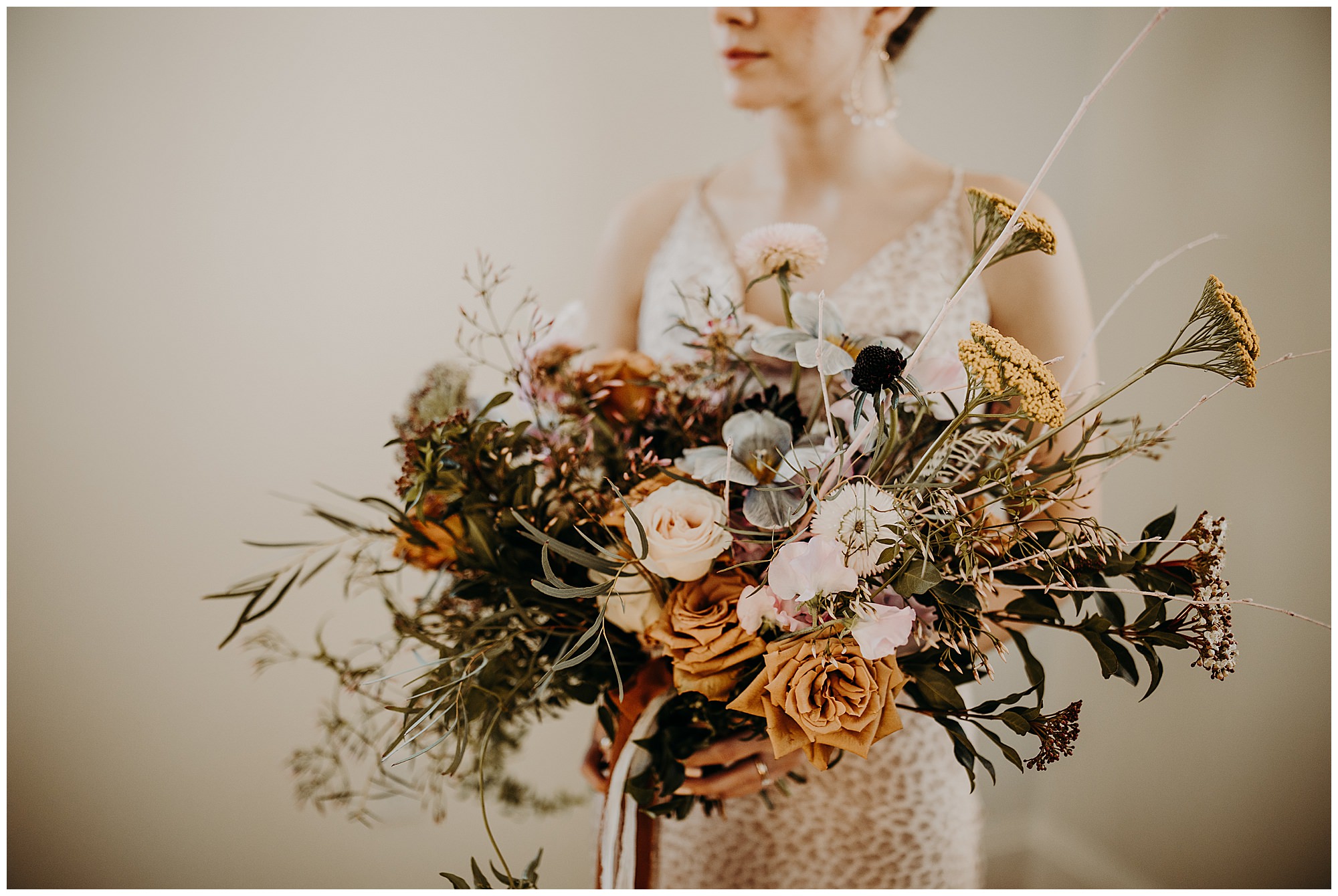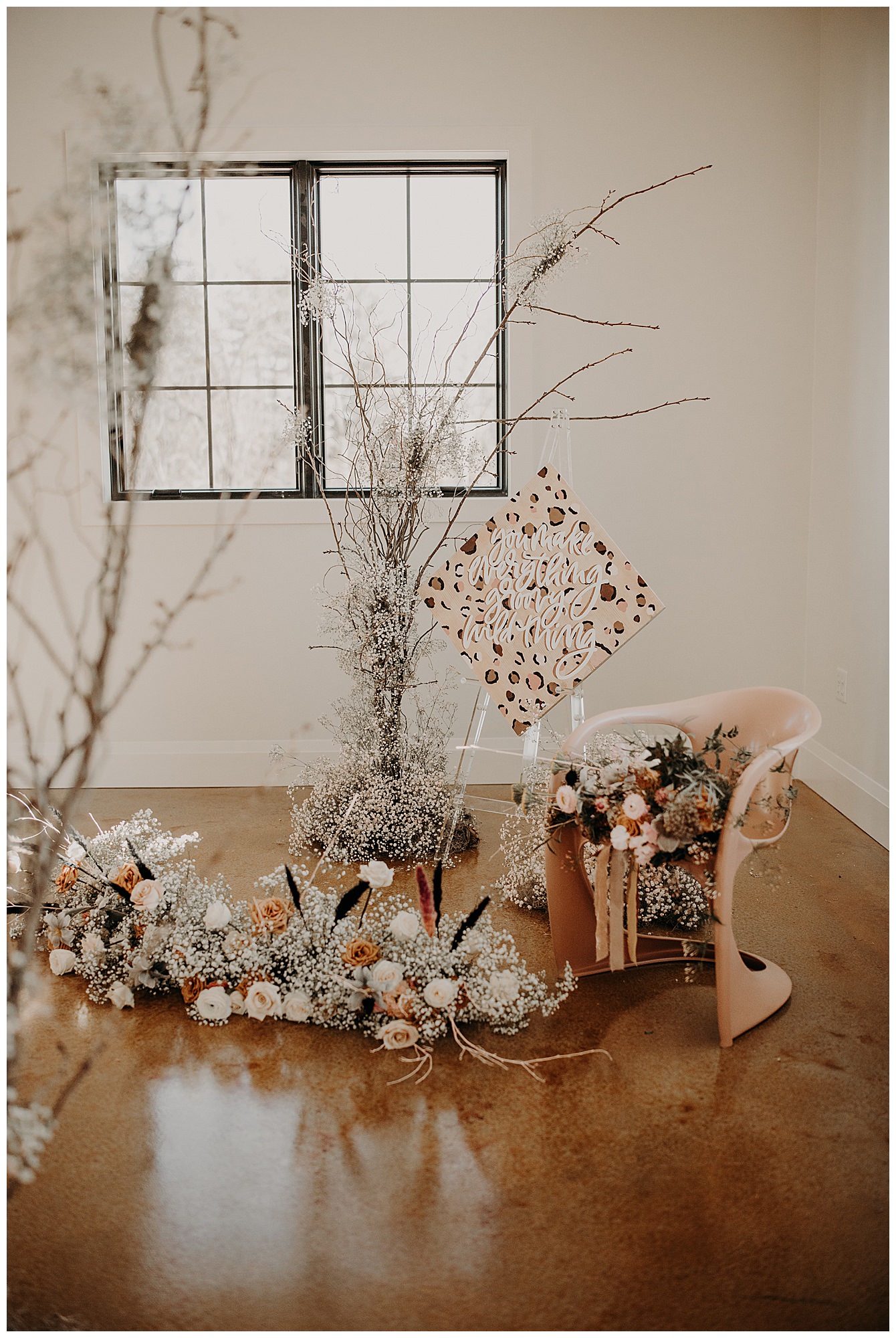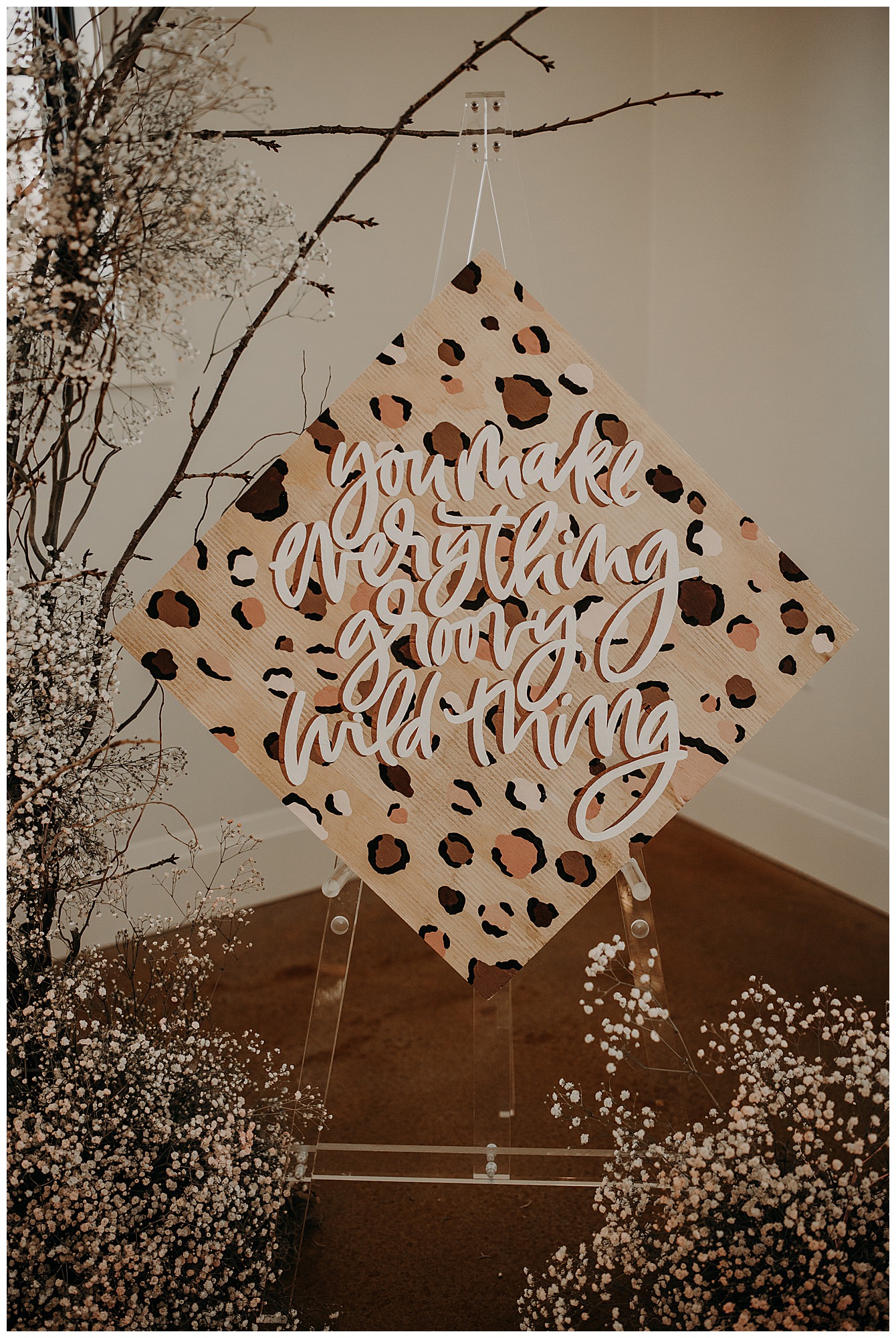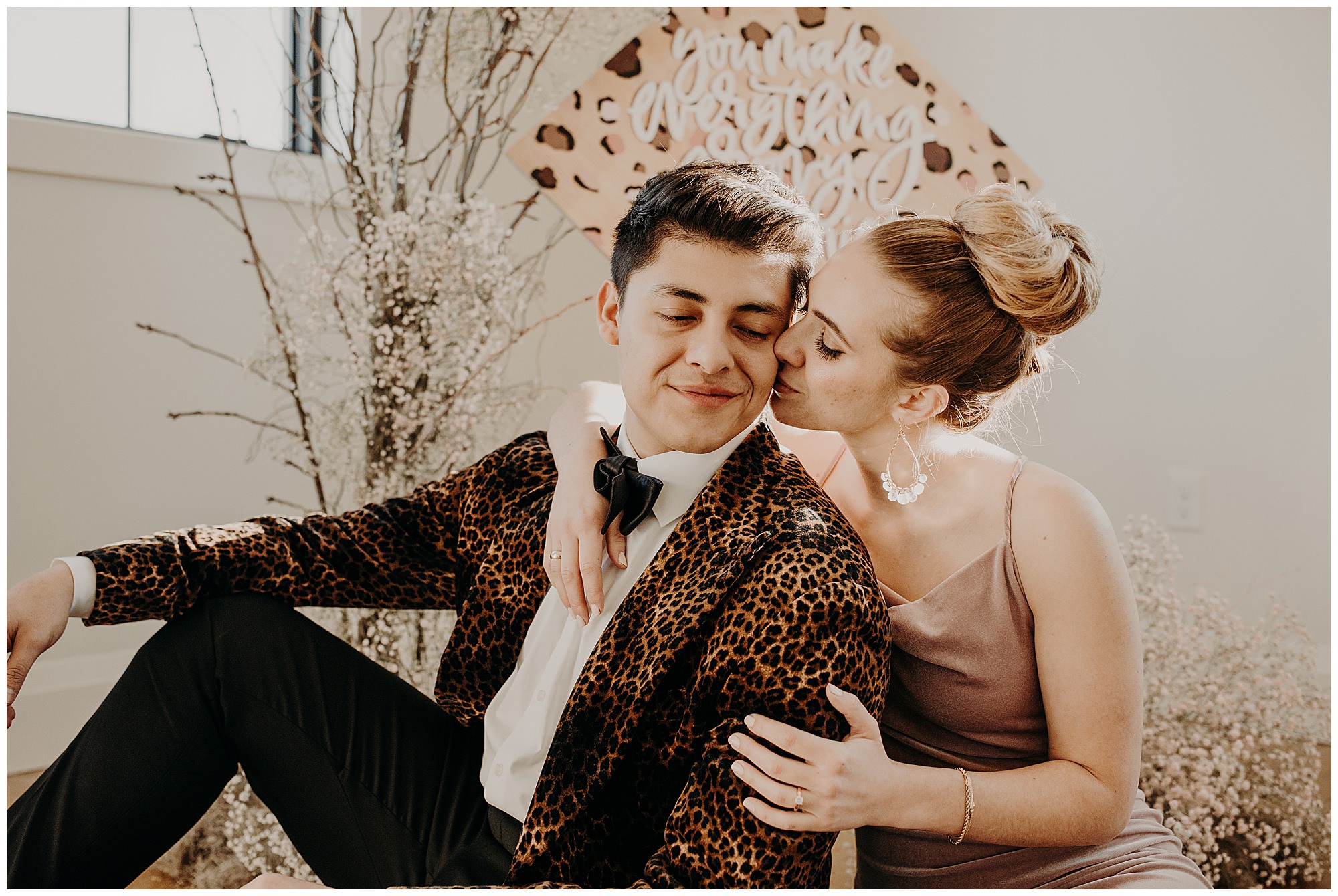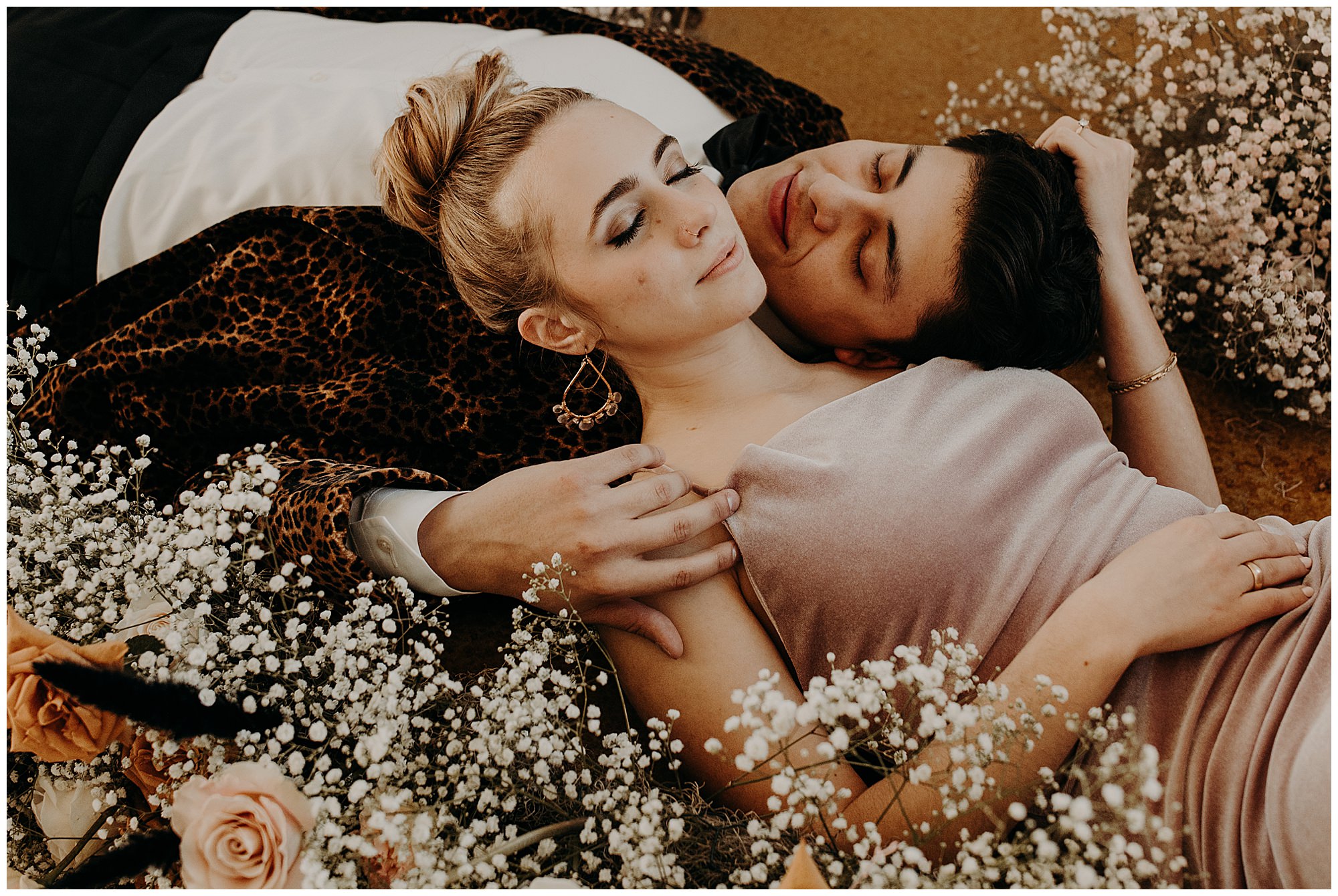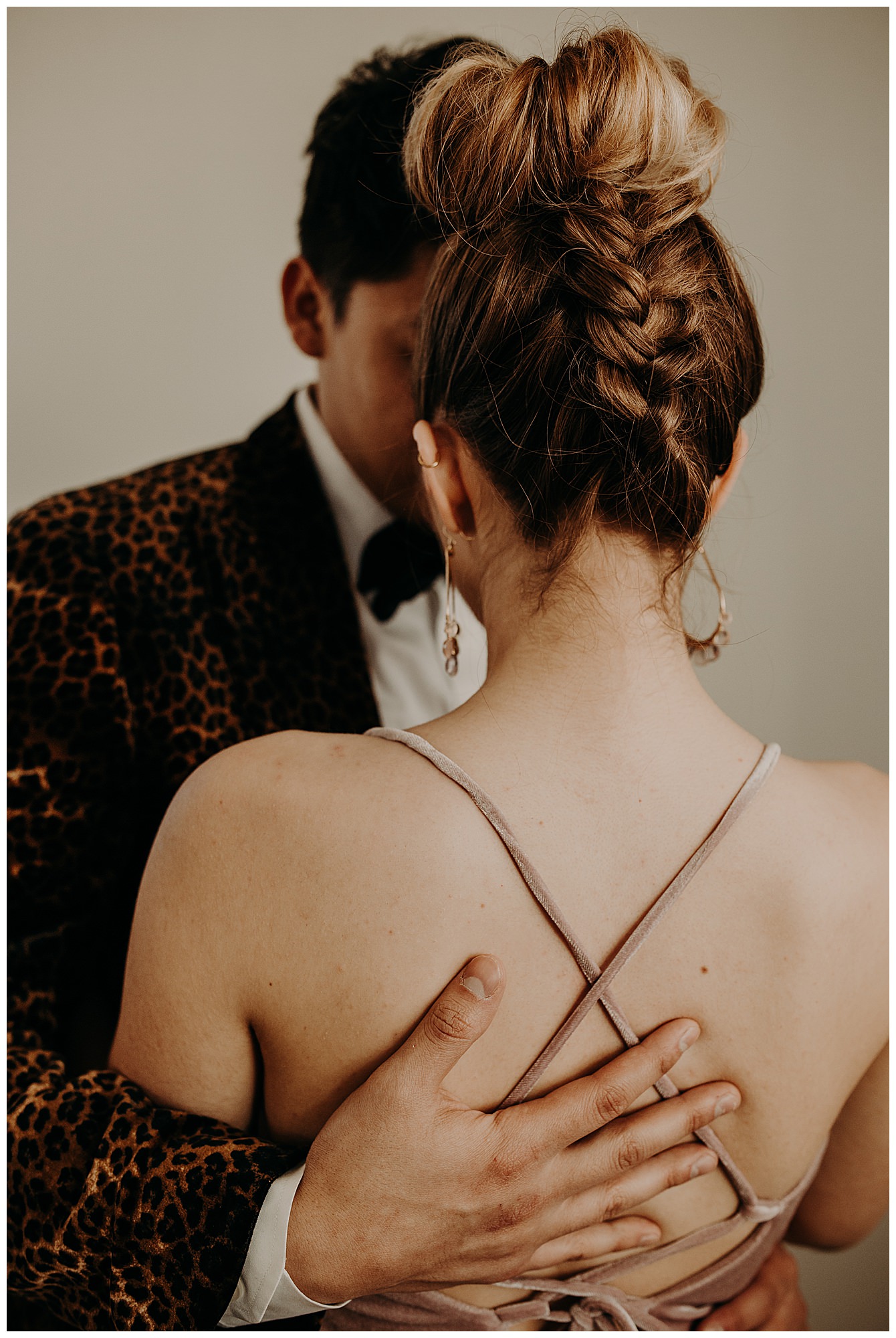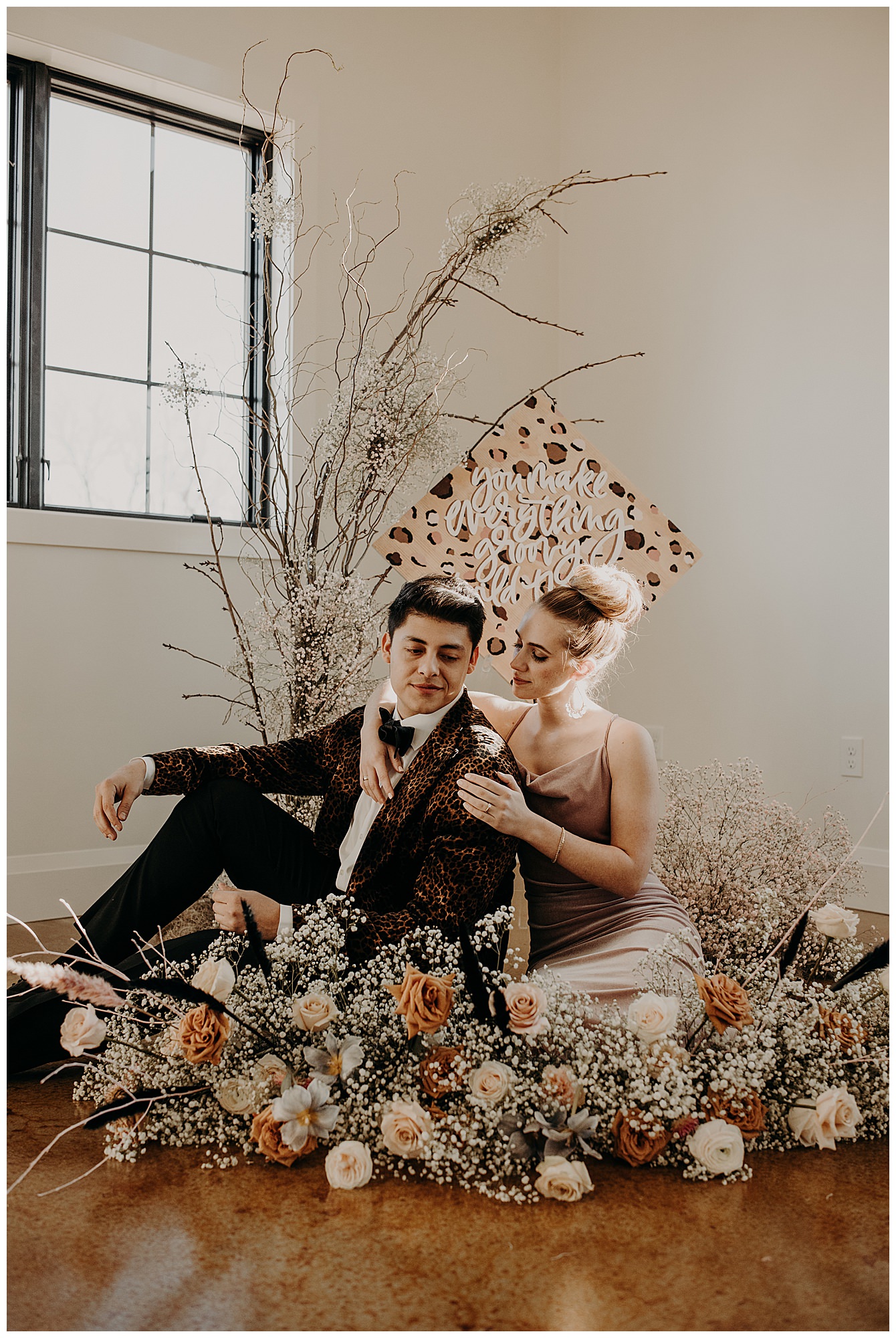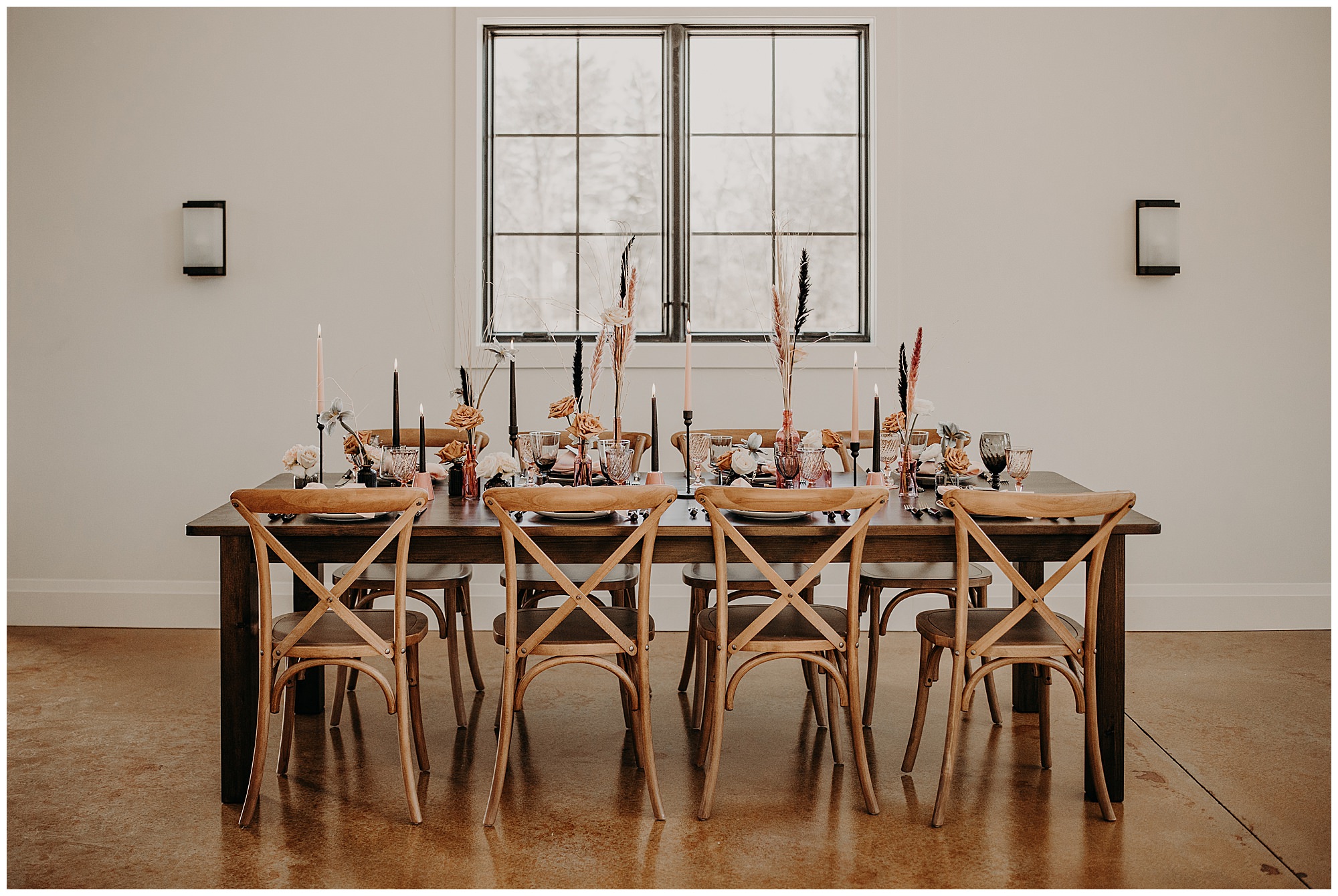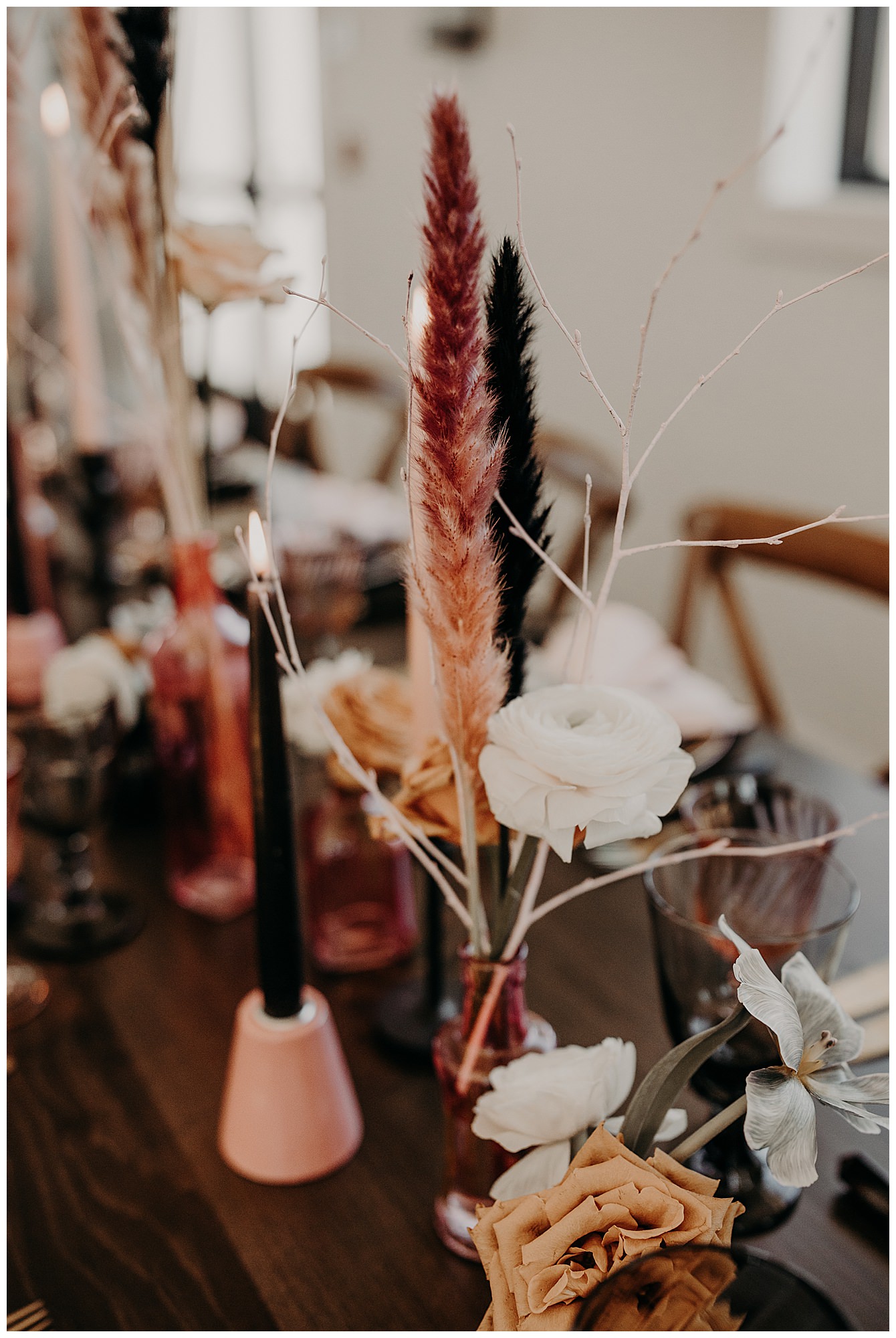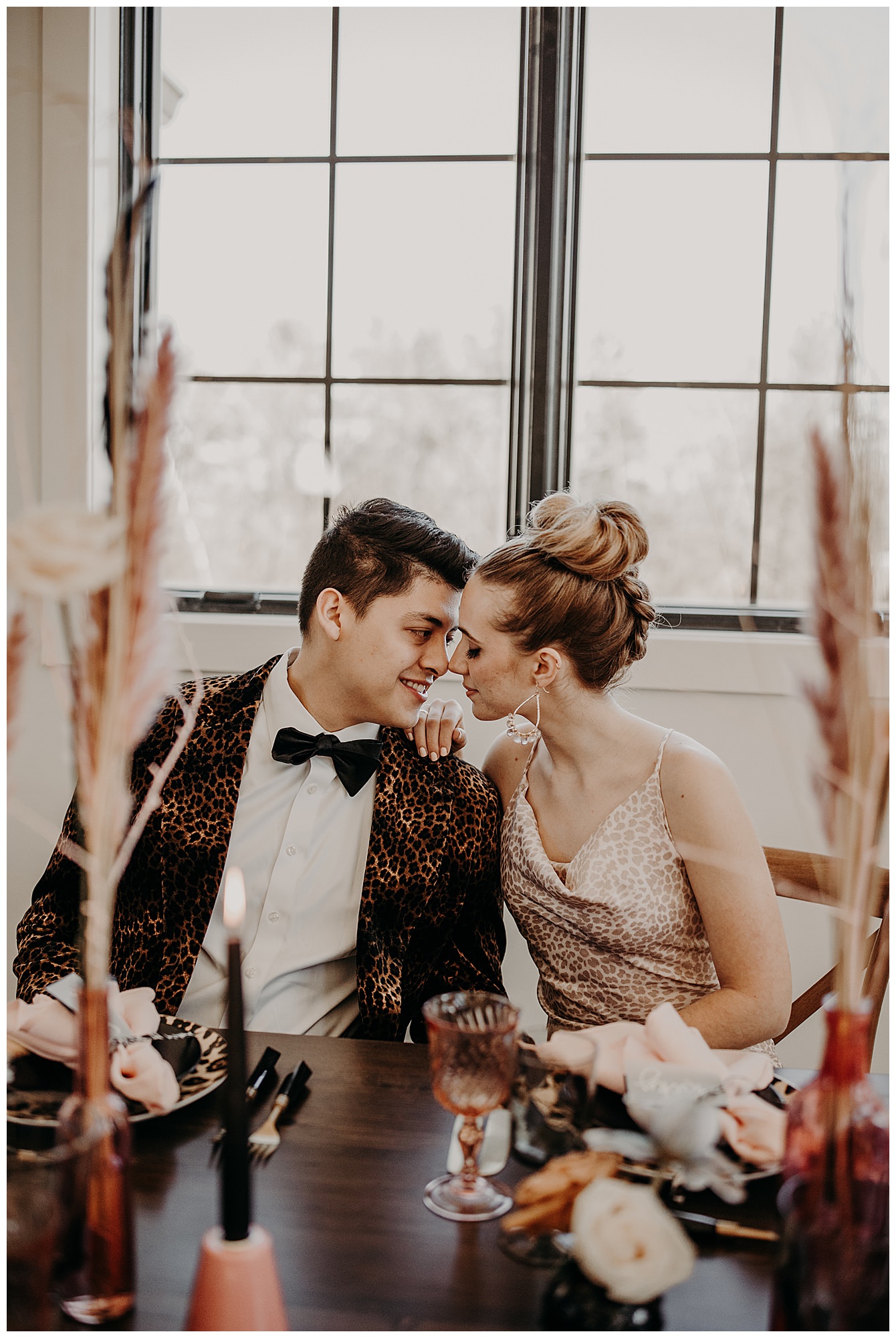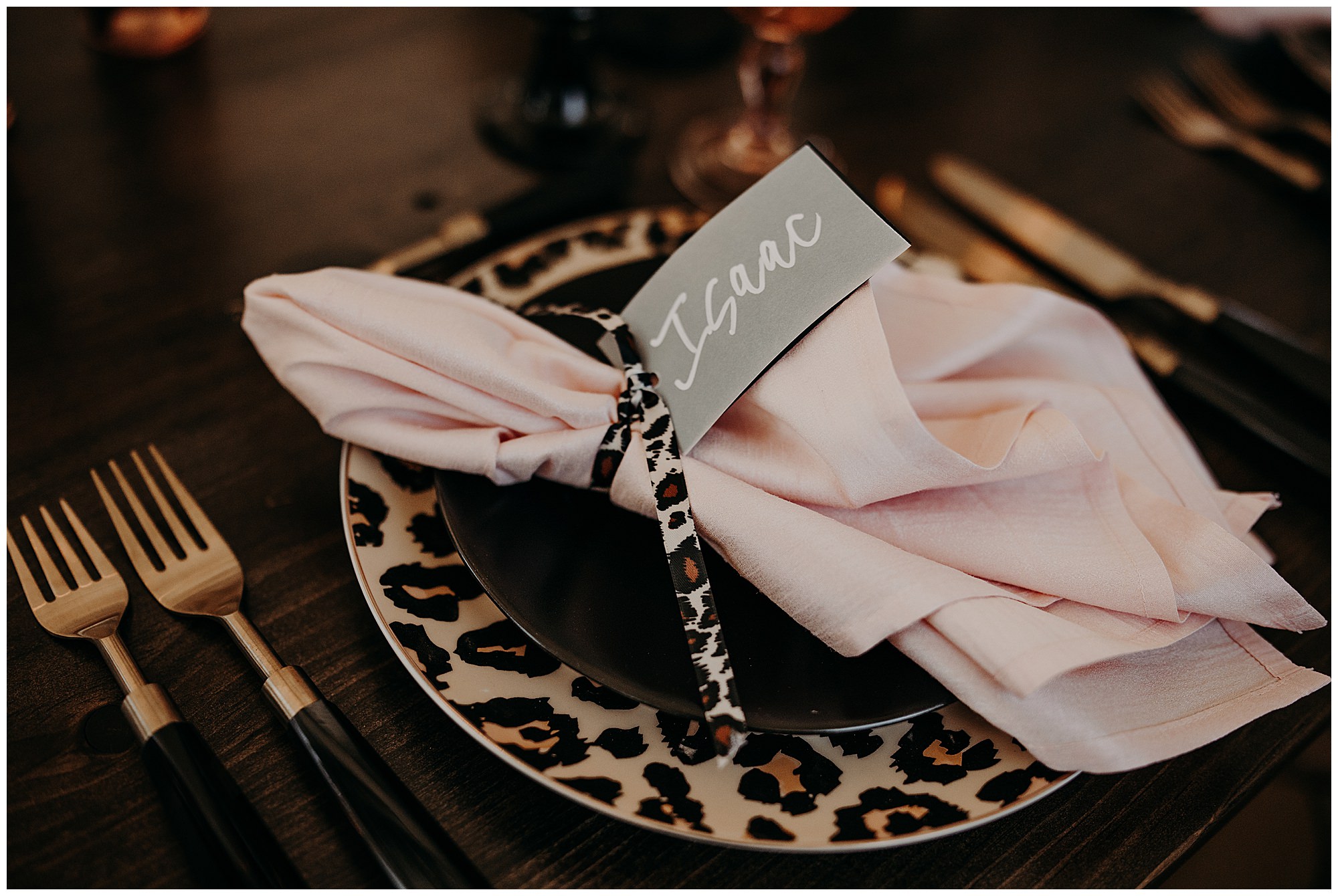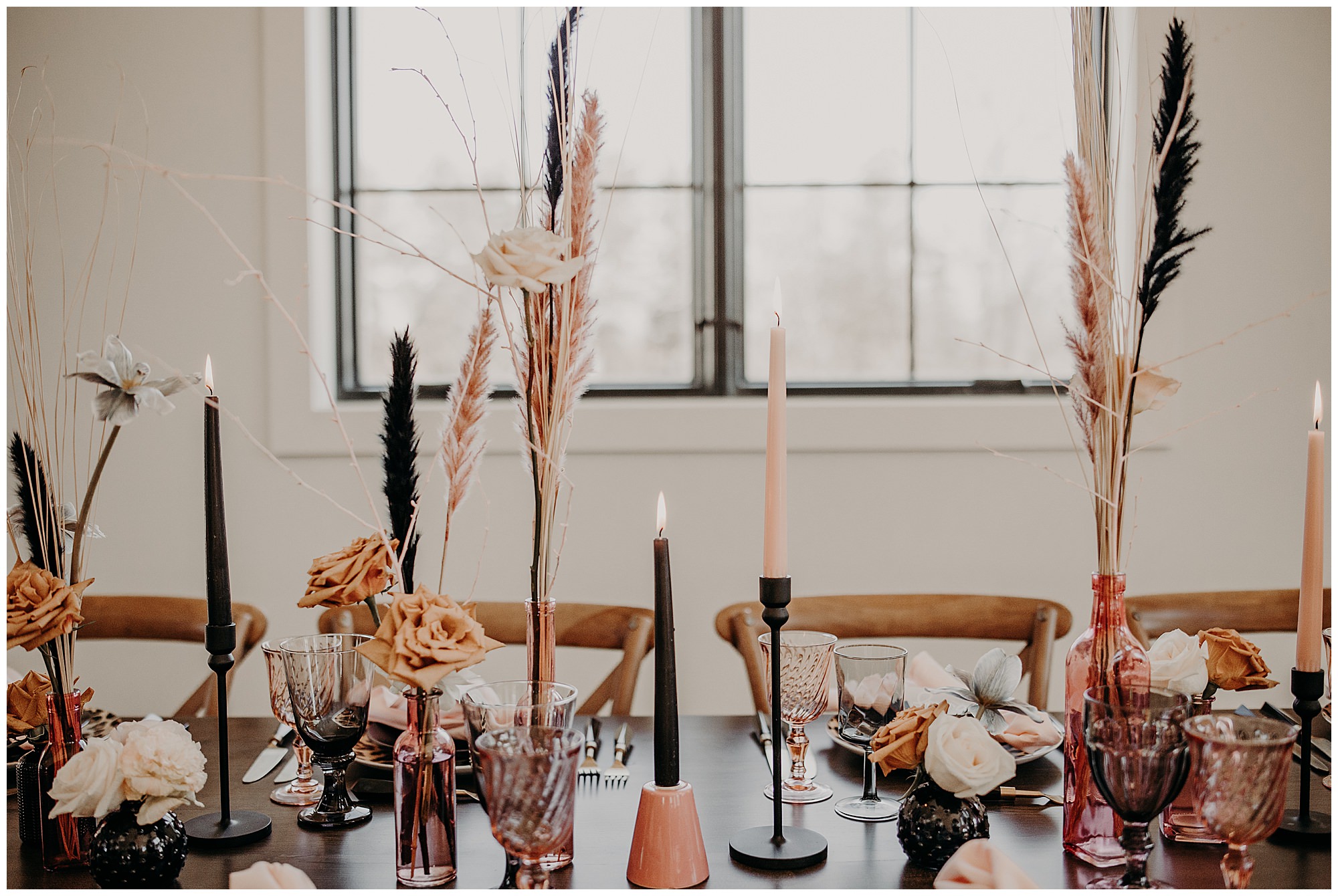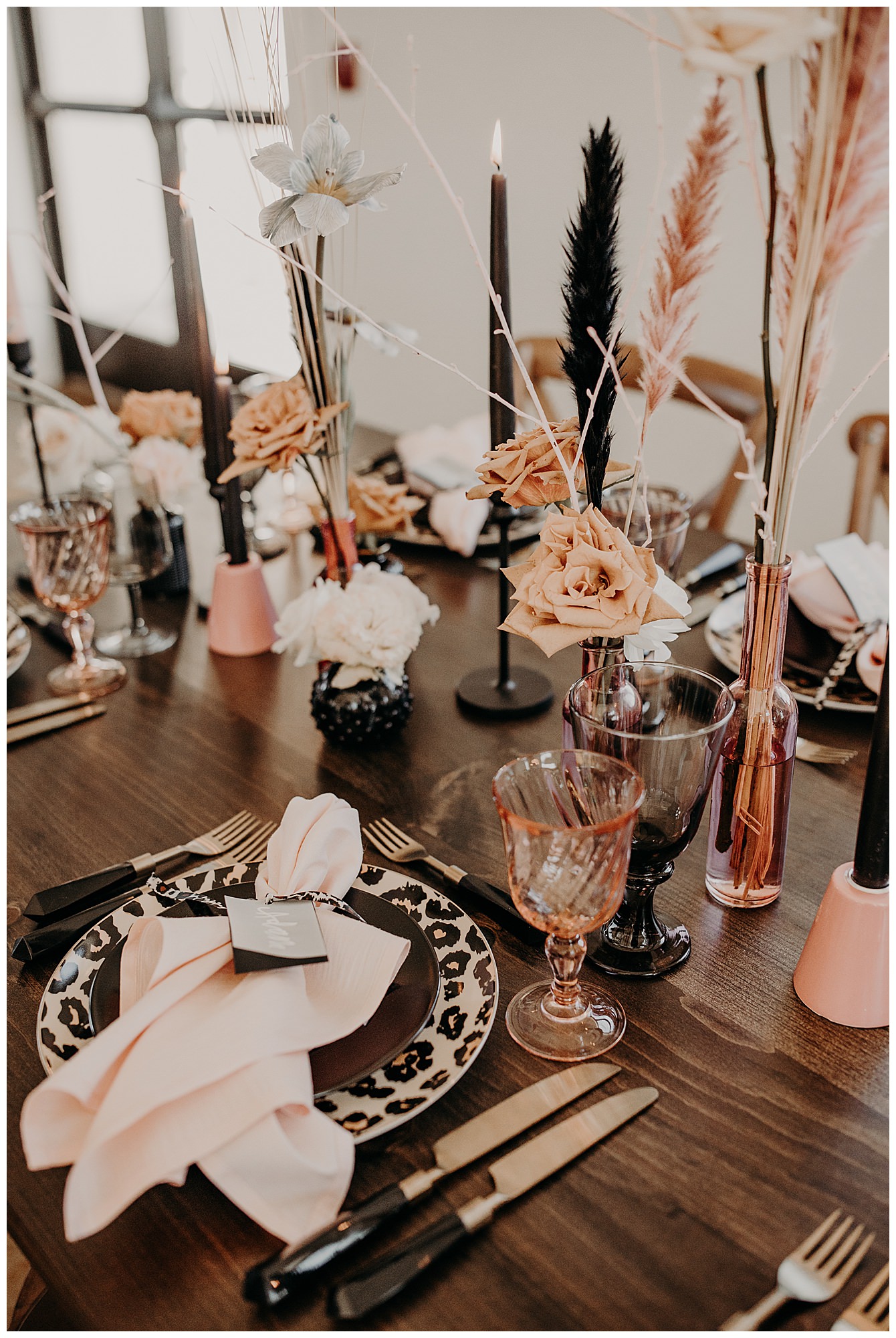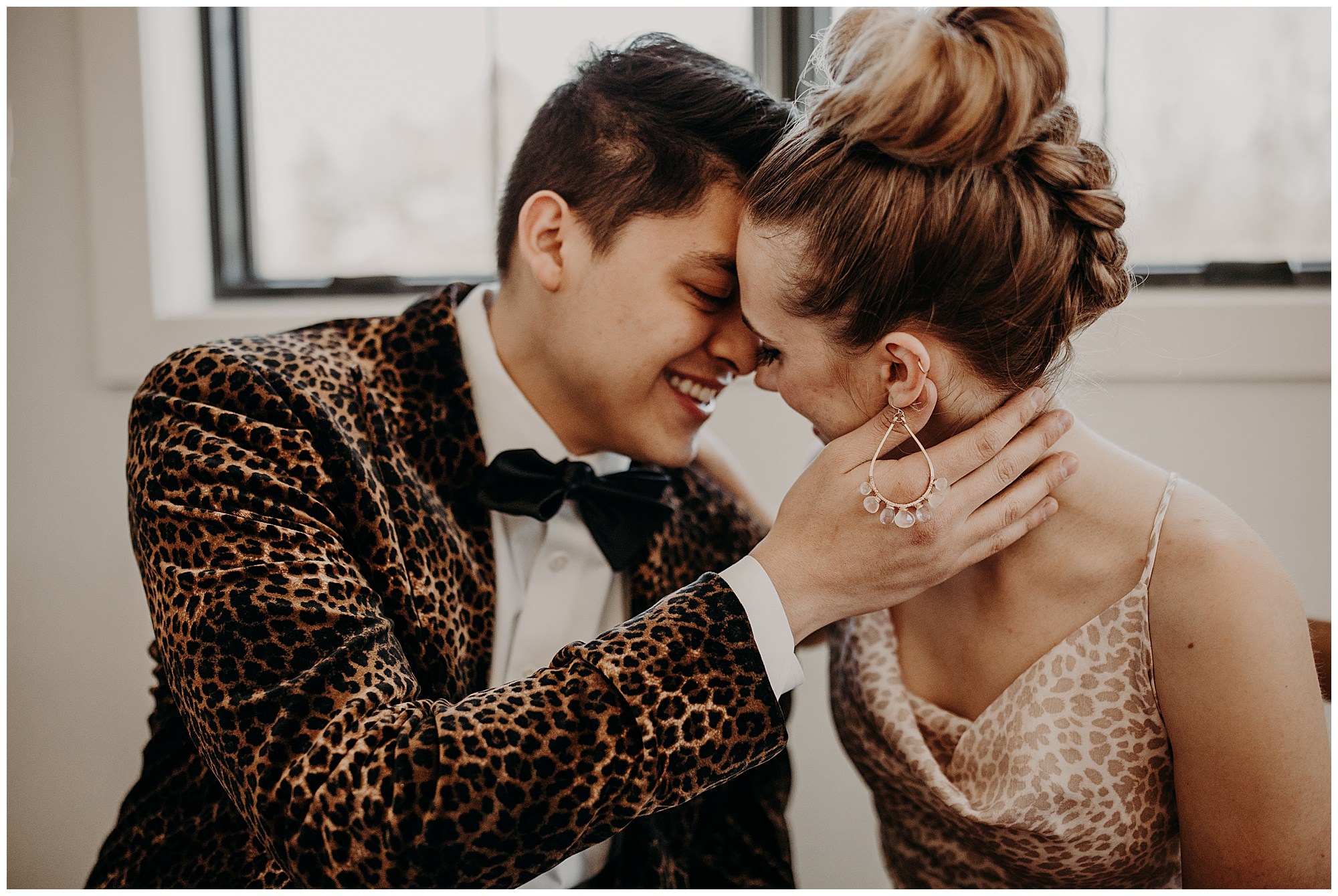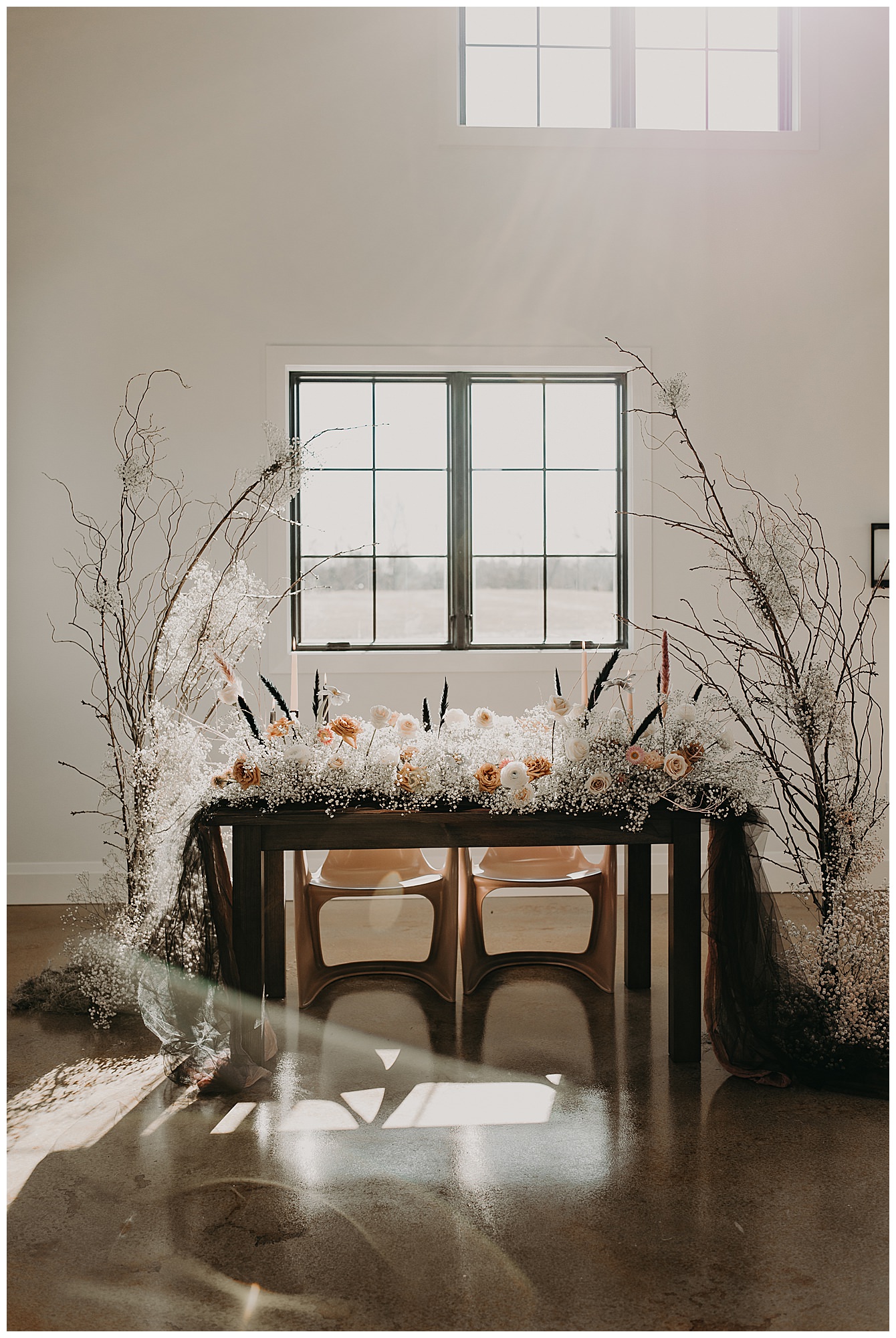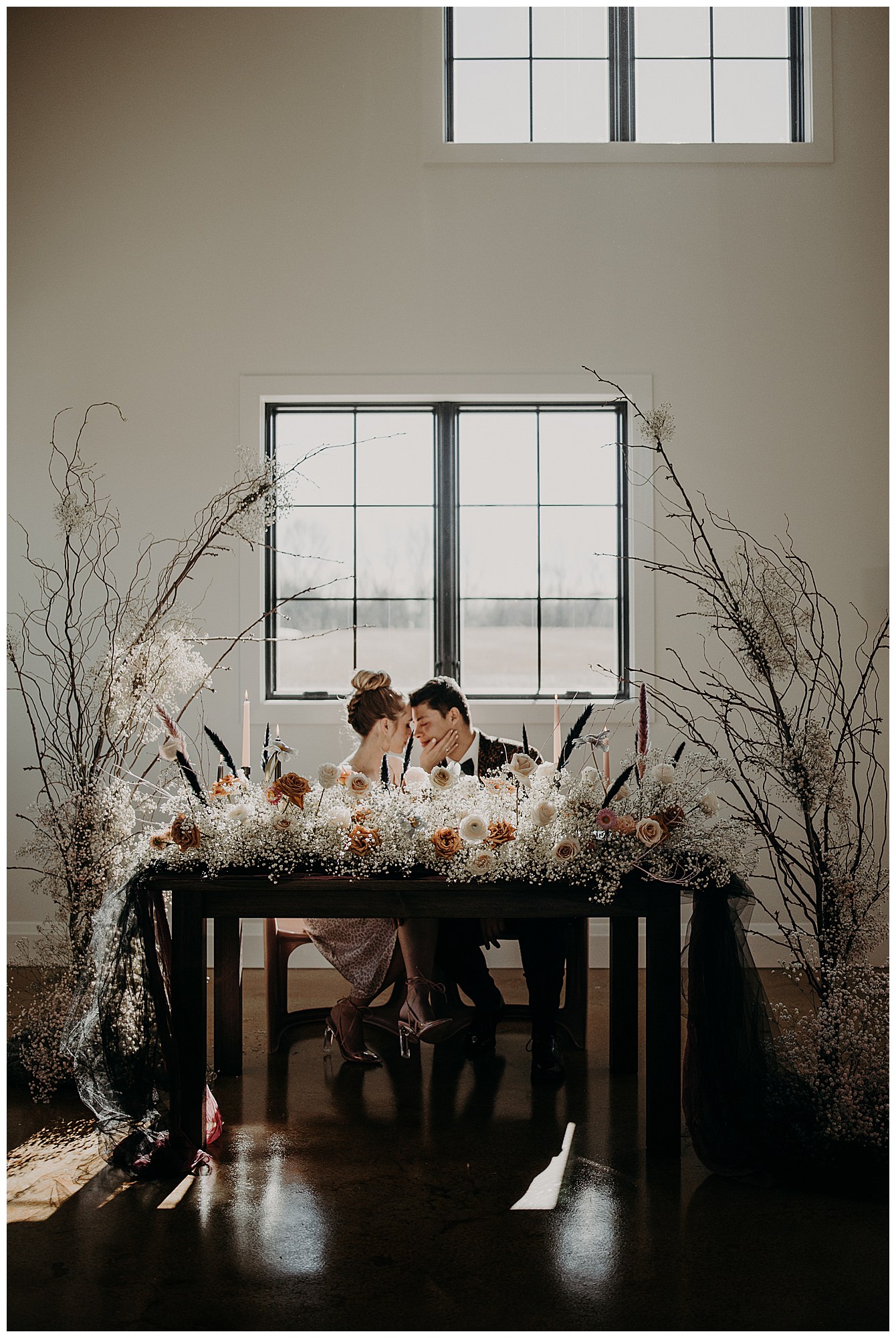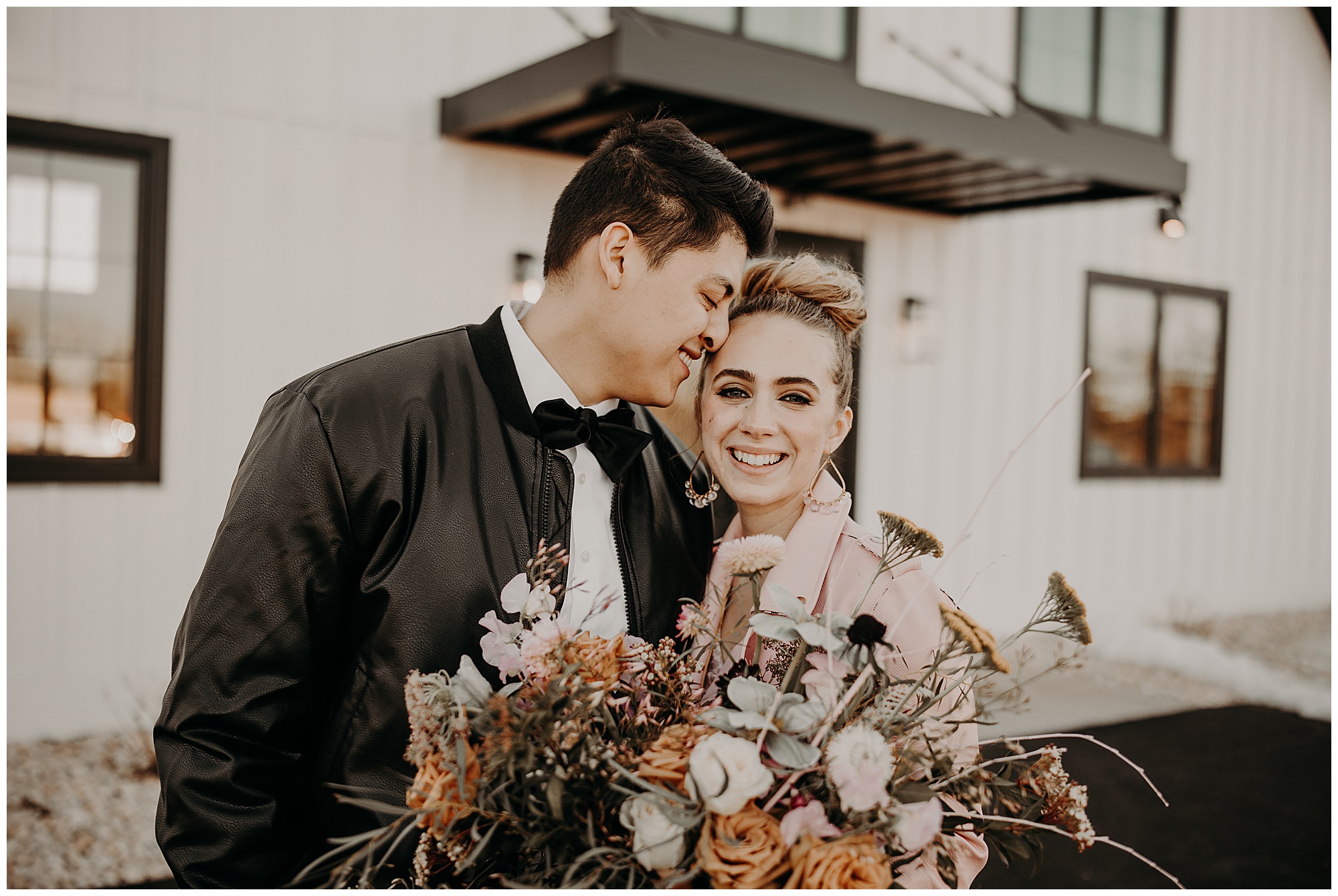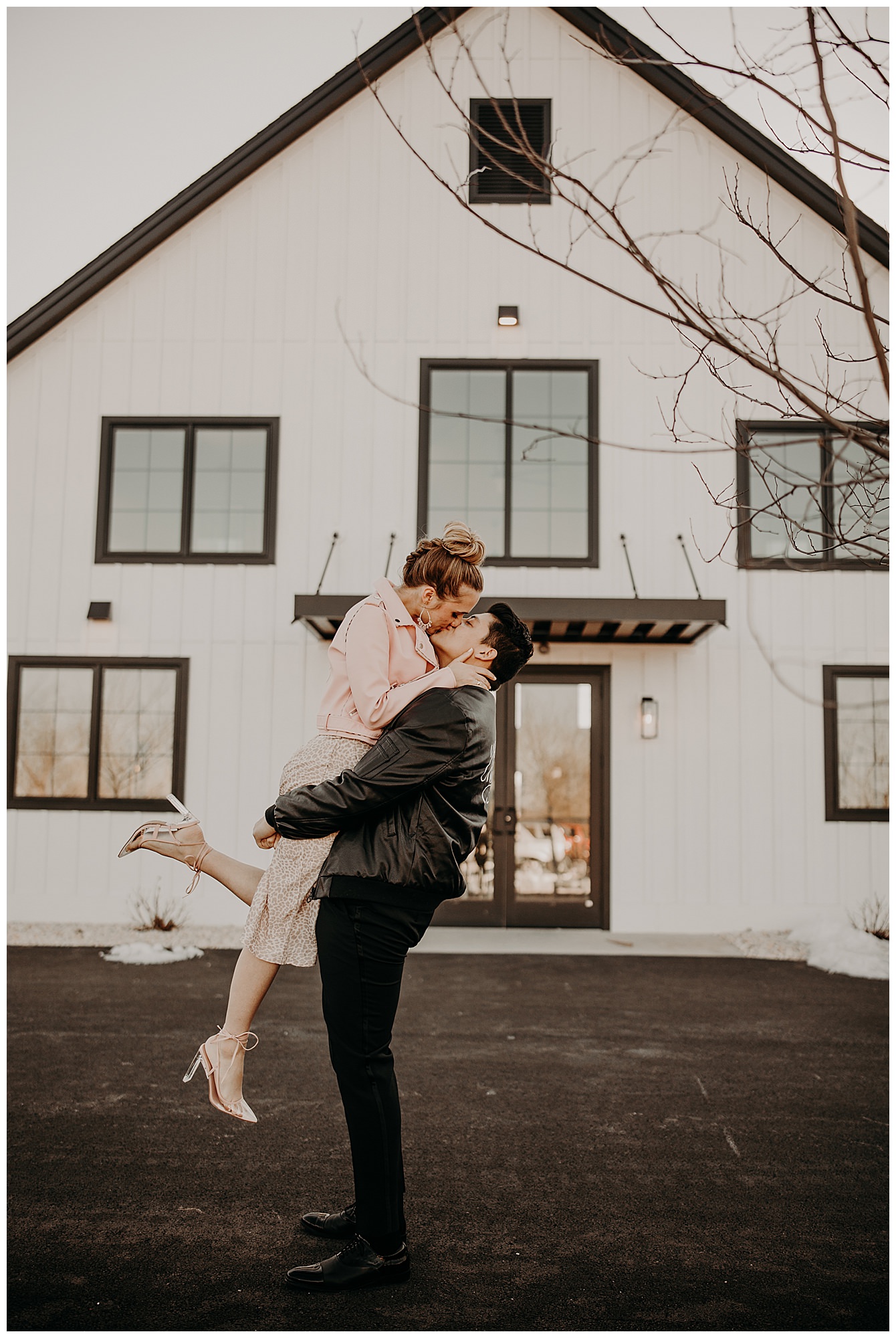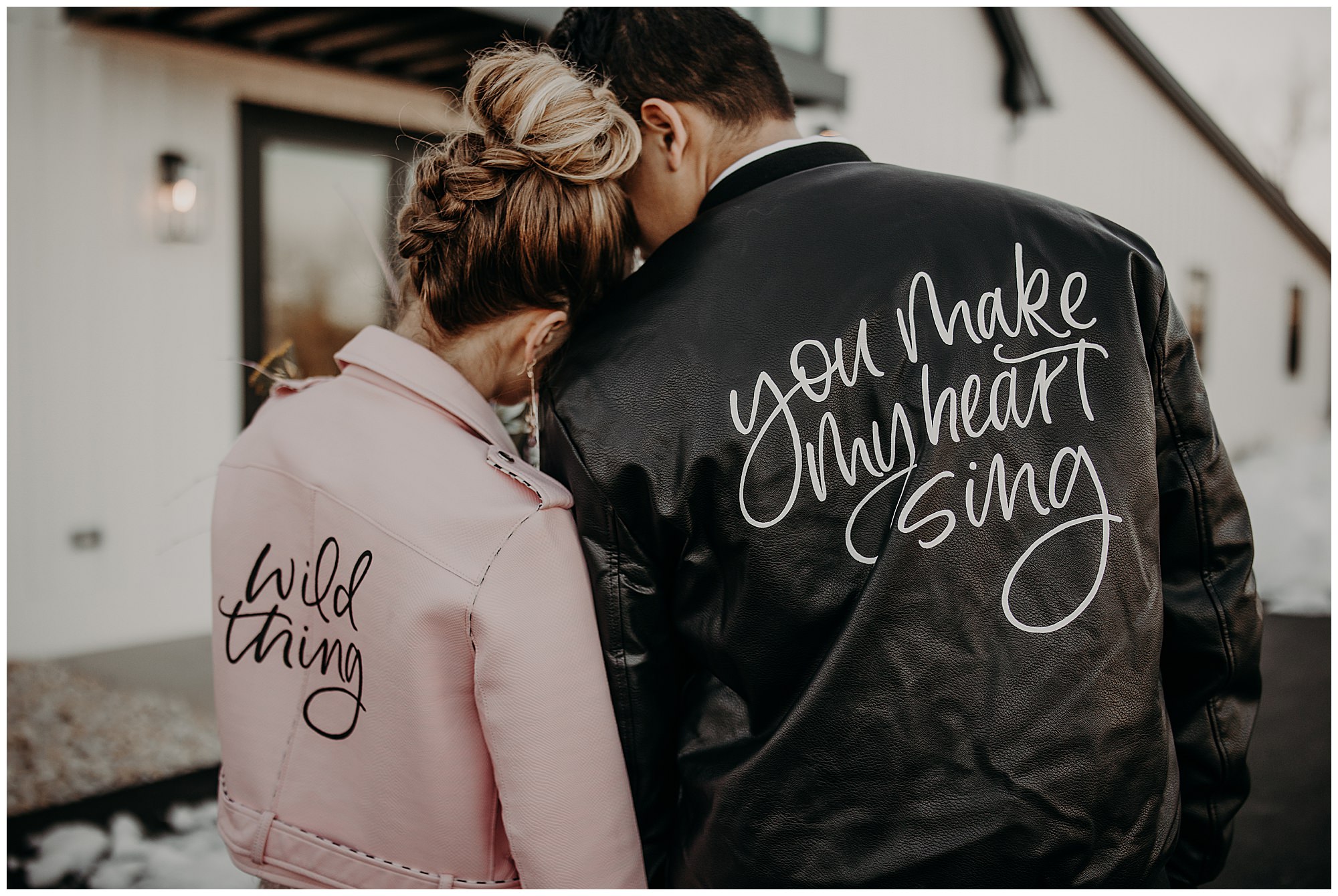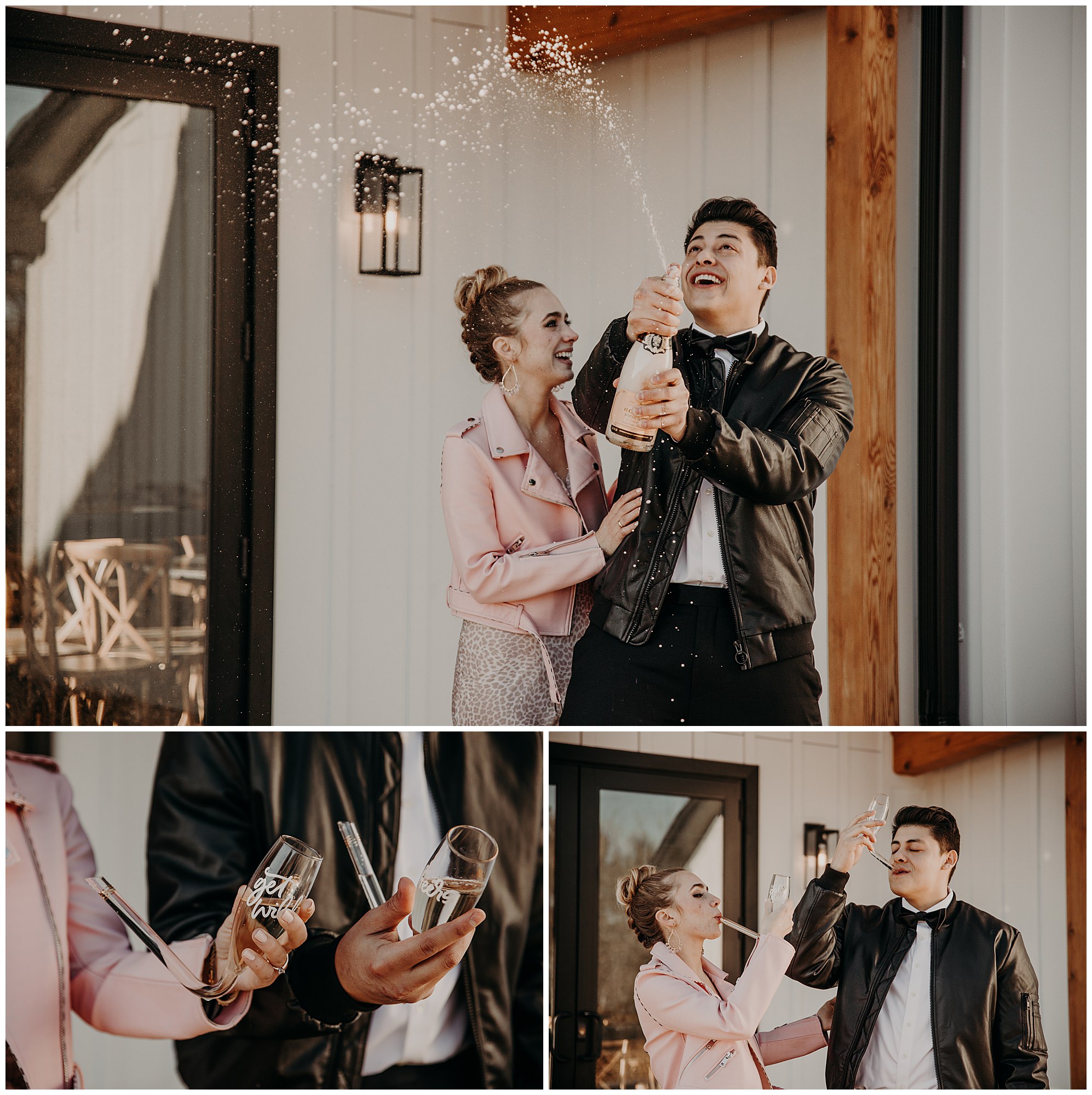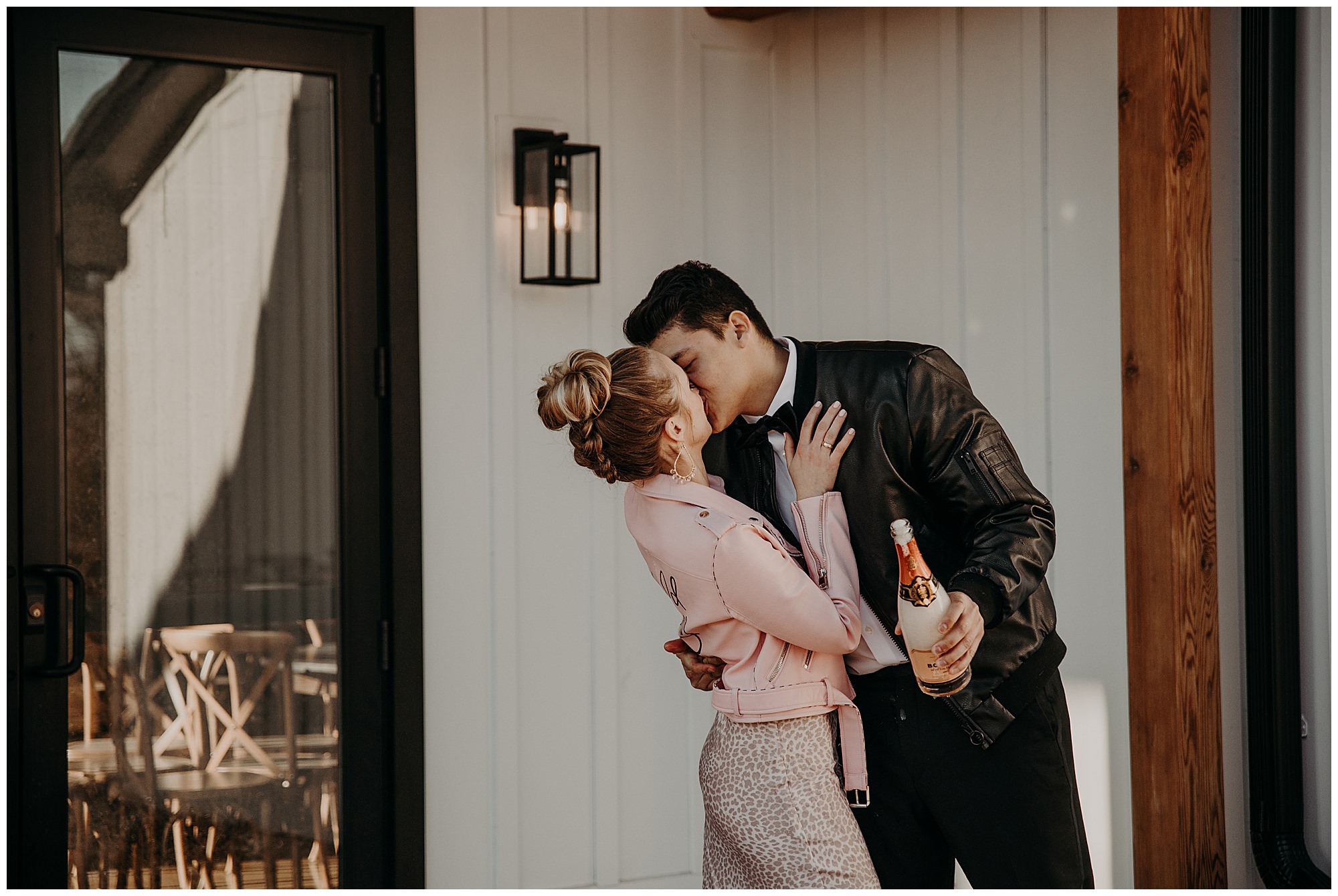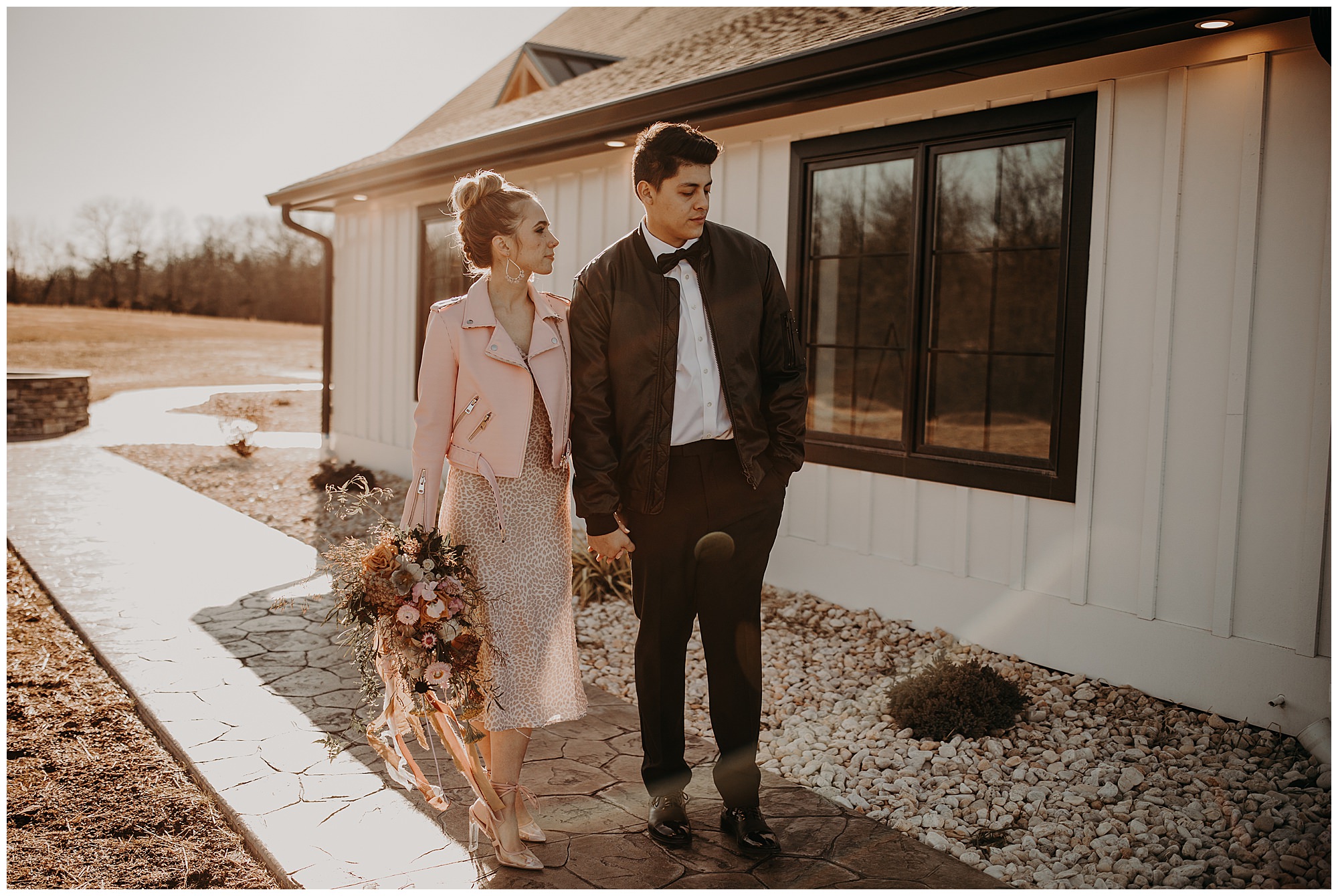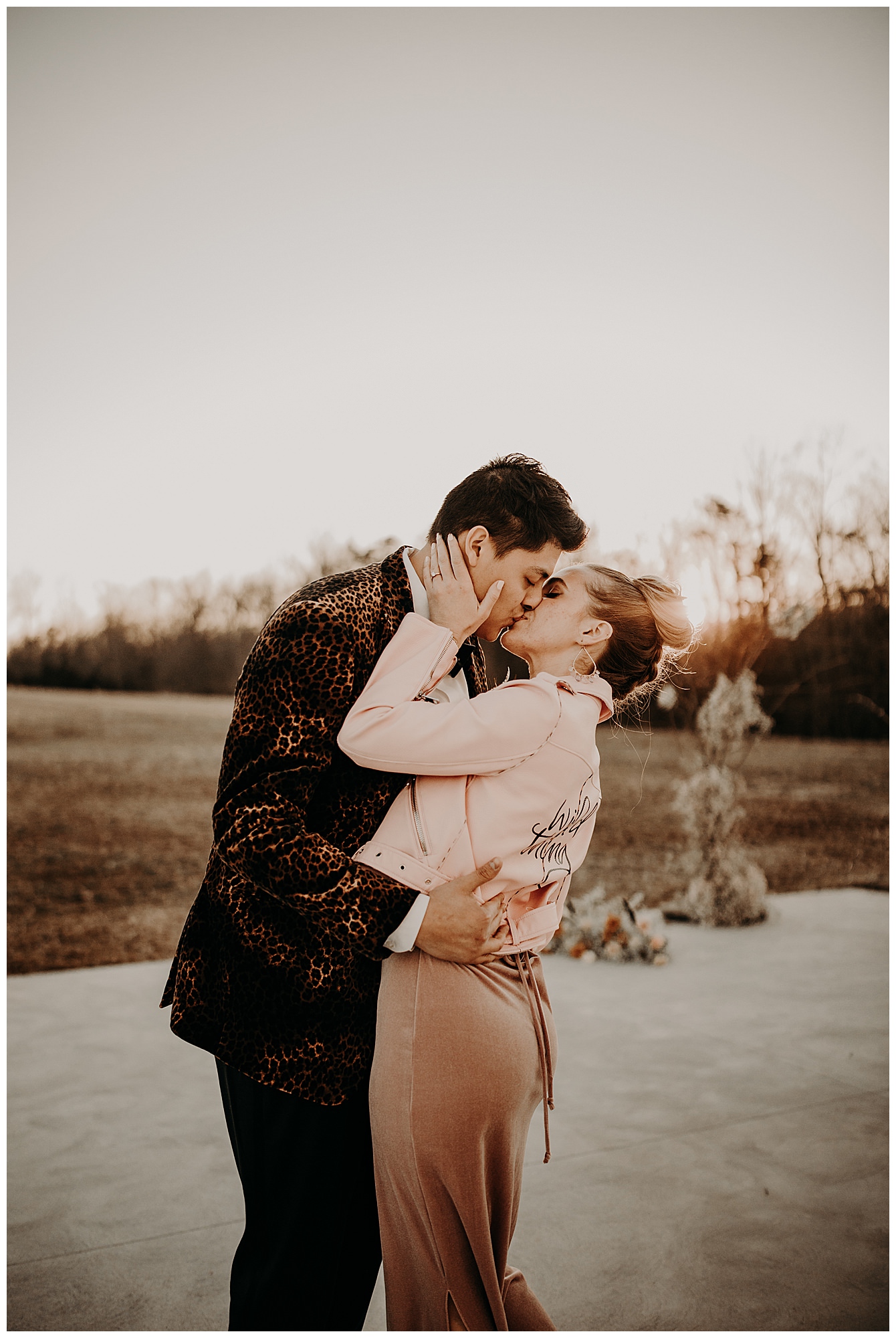 Modern