Any wedding that has a disco ball on the dance floor and ends with the brides belting out karaoke is bound to be a memorable celebration! Doreen and Dani's '70s-themed wedding at the Brooklyn Society of Ethical Culture just on the edge of Prospect Park was exactly that. With help from Modern Rebel Co. to throw the fun and memorable affair the brides had imagined and Wilde Scout Photography to capture the special moments, Doreen and Dani's wedding was one for the books!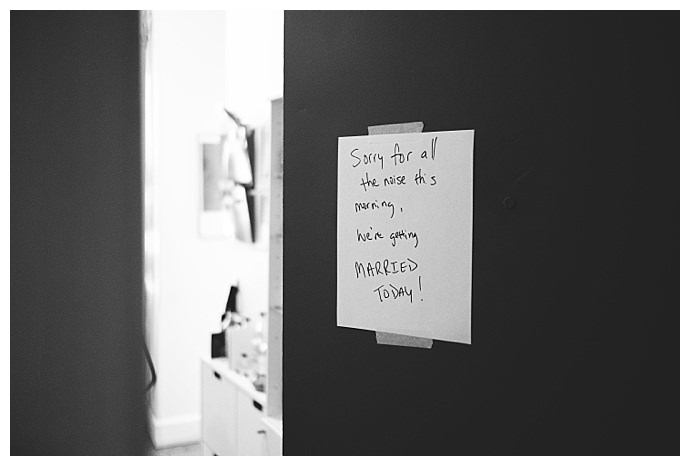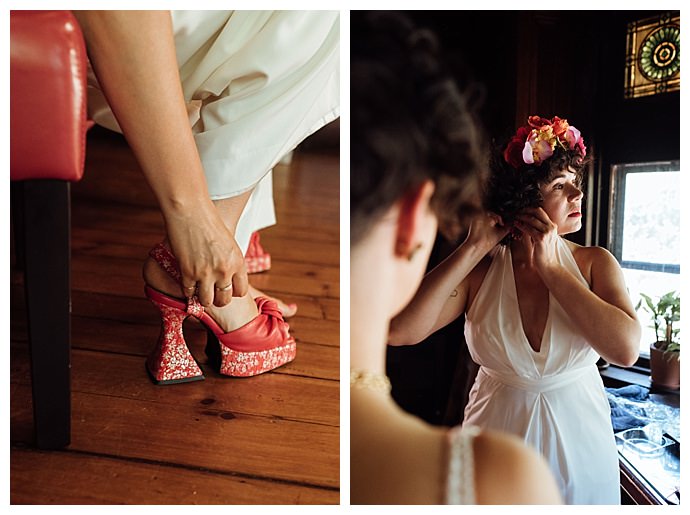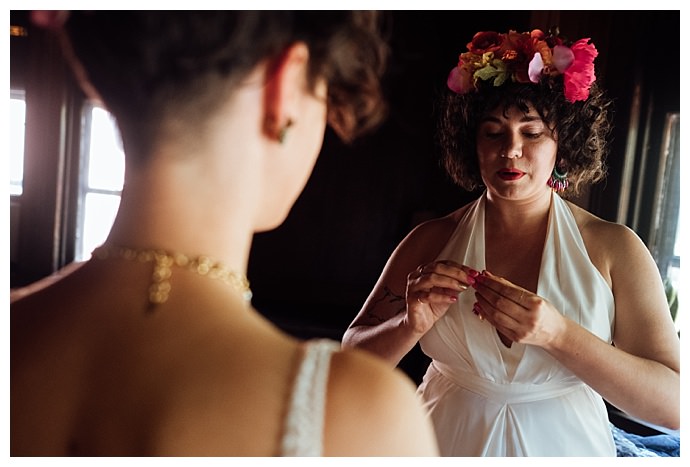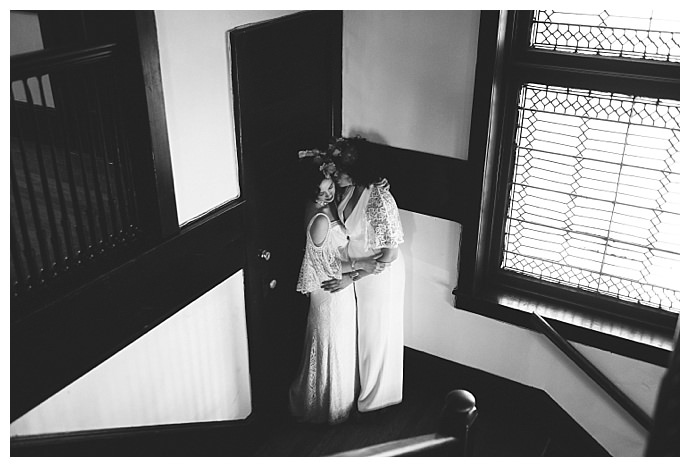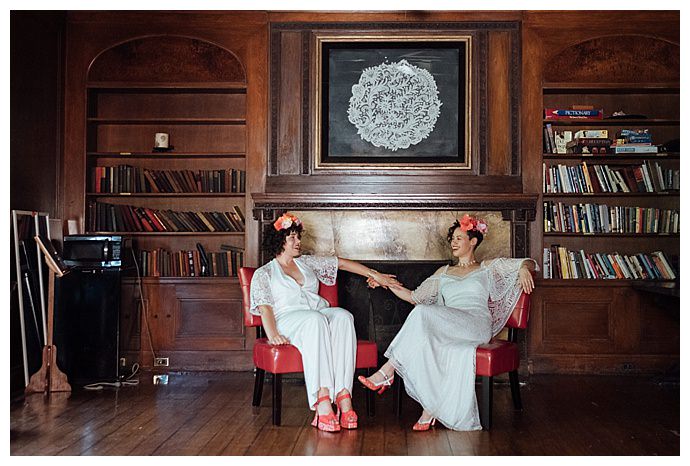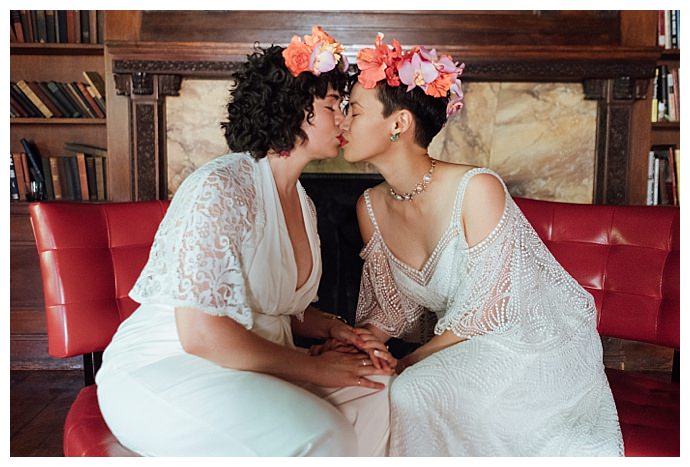 The Love Story
After half a year of messaging back and forth on OkCupid, Doreen and Dani finally decided to meet in person. They choose a bar in Brooklyn on a brisk December evening, and it was evident from that first date that there was a spark between them. They moved in together a year later and spent the next five years falling in love and growing closer through shared adventures. And on Labor Day weekend in 2016, Doreen took Dani to a vineyard on Long Island where she grew up for a special surprise. After a romantic dinner, they returned to their room, and Dani found two folded origami rings on their bed. One said "Marry me?" and the other said "Yas Kween." And Dani, of course, said yes to spending the rest of her life with Doreen.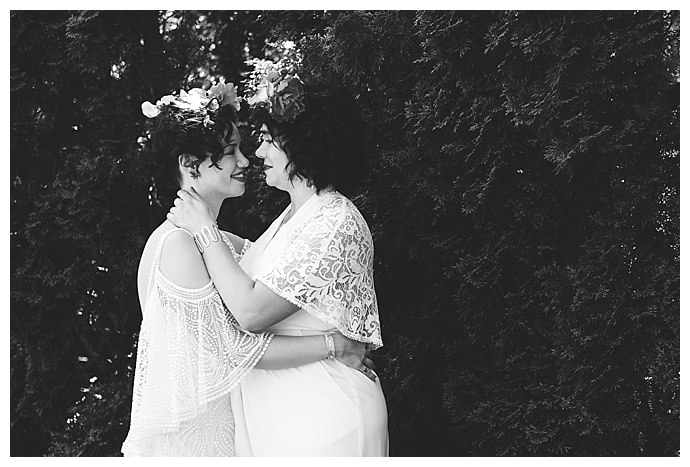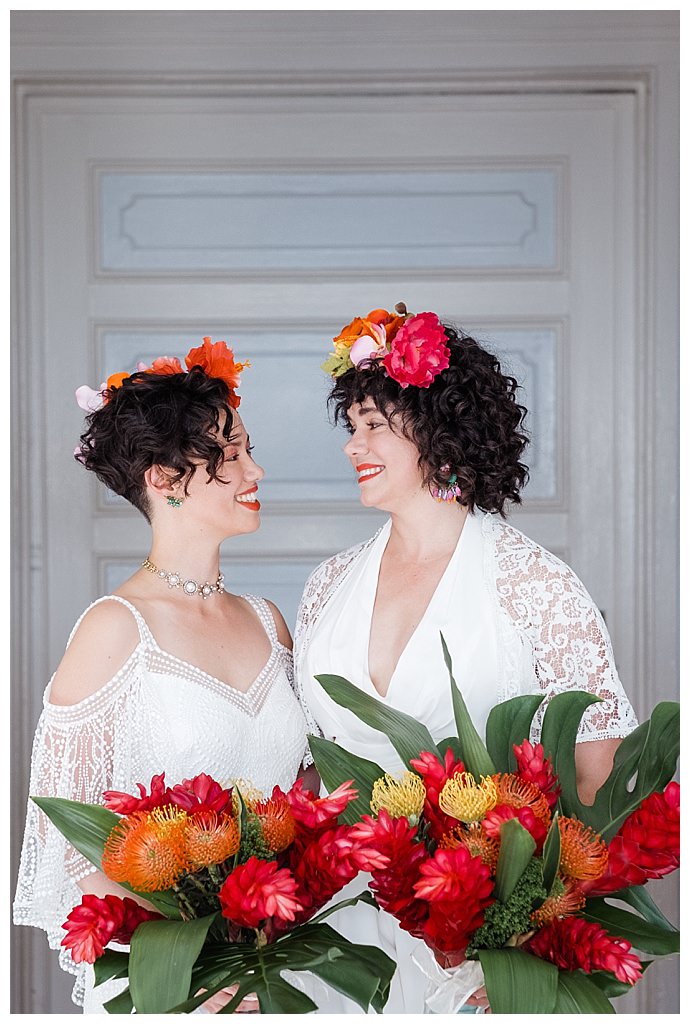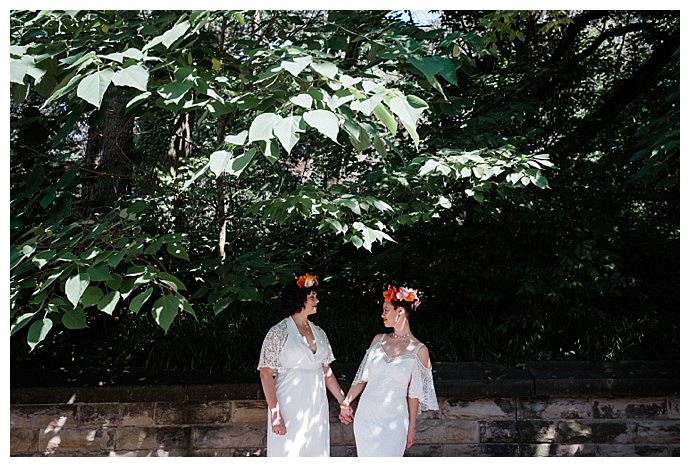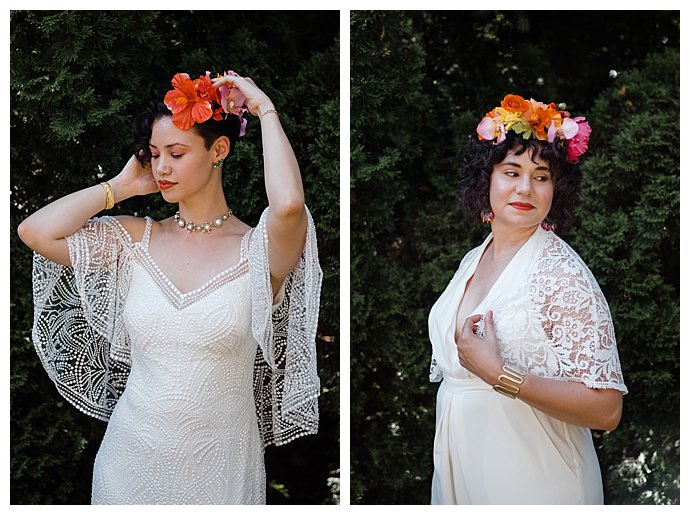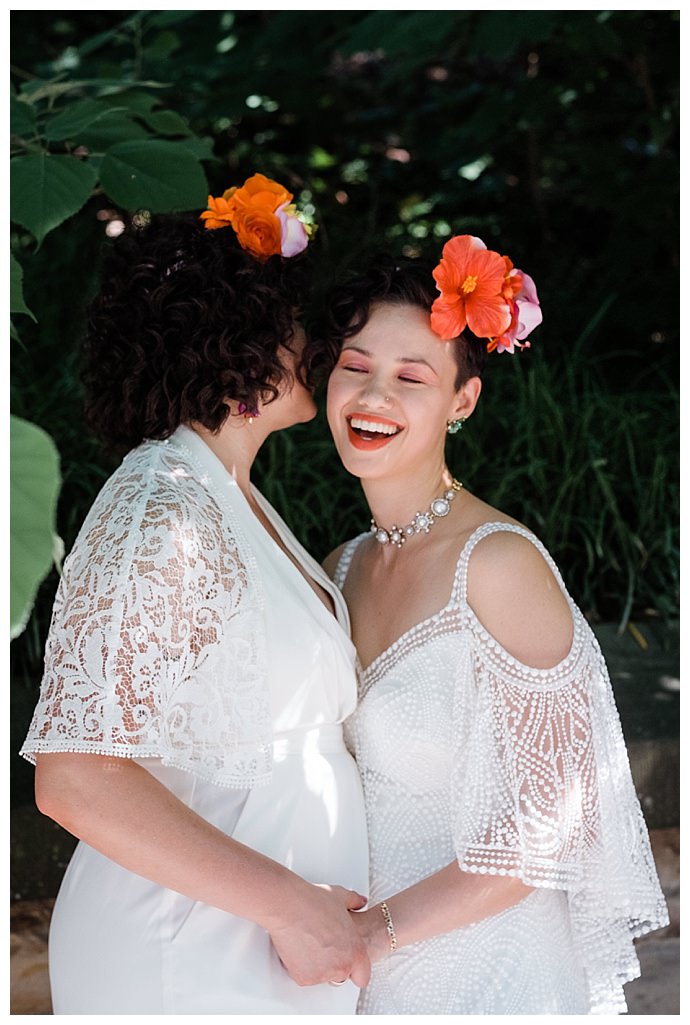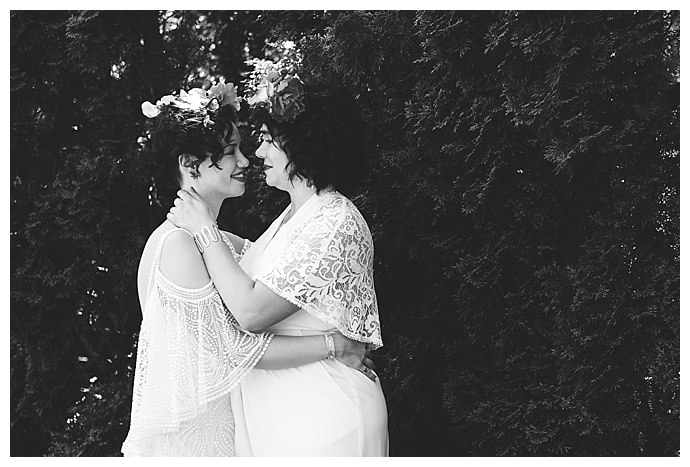 The Ceremony
When Doreen and Dani were scouting venue locations, they didn't have to look far from their home. Only ten minutes away from their apartment is one of Brooklyn's best parks — Prospect Park. It also happens to be one of Doreen and Dani's favorite places to spend time together, so when they found a venue that values community and inclusivity, they knew they had found the perfect place to say "I do." "We chose Brooklyn Society of Ethical Culture because it was a place that openly welcomes people of diverse backgrounds and orientations," the brides say. "And as a gay couple, that was really important to us."
Prior to the ceremony as guests were mingling and finding their seats, a tropical pillow with their rings attached was passed from guest to guest as part of a ring warming ceremony. And when it came time to exchange vows, the brides' close friend, Chinaka, wrote and officiated the ceremony. "She tailored it to our specific vision, which was to be non-religious and specific to our union," they say. And after Doreen and Dani kissed, the guests raised their pineapple cups into the air to toast the brides as they recessed back up the aisle as wife and wife.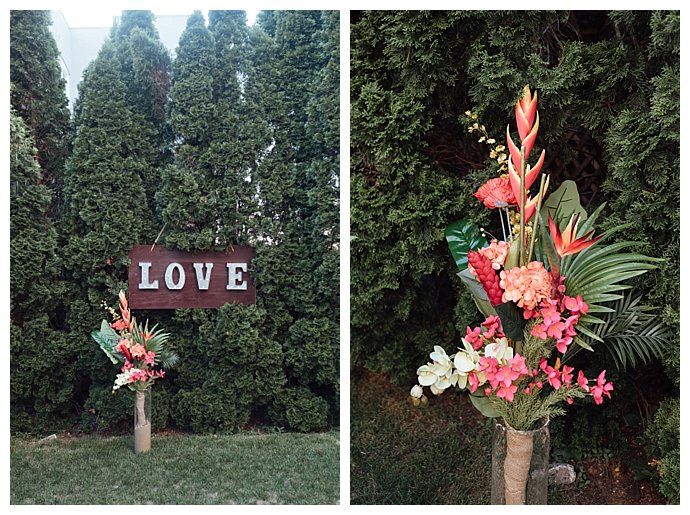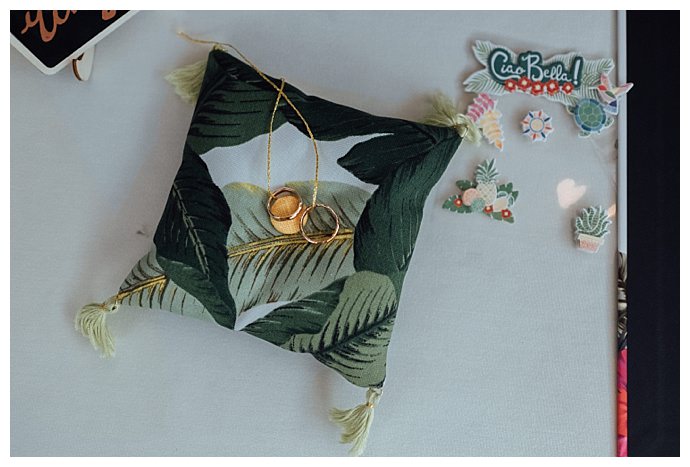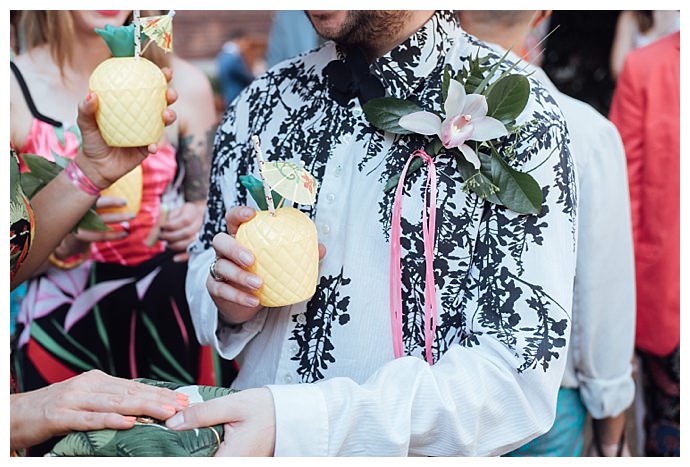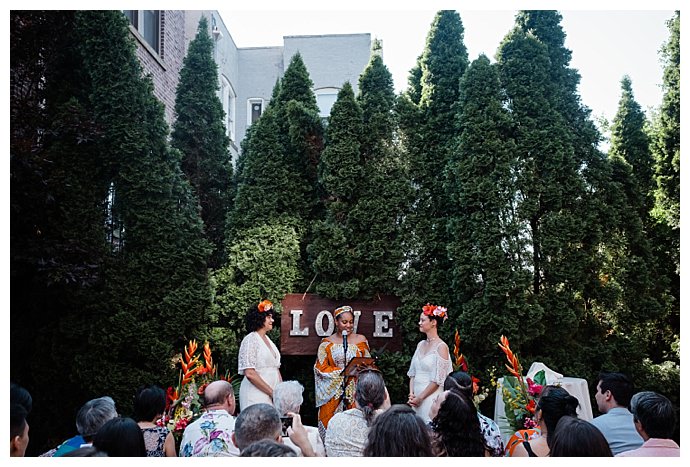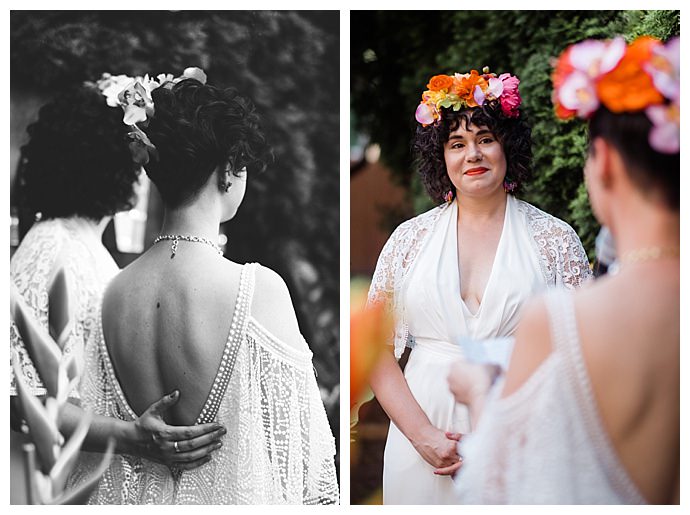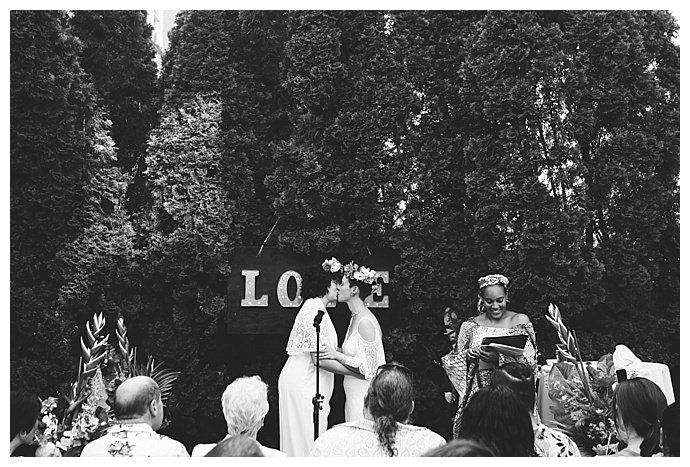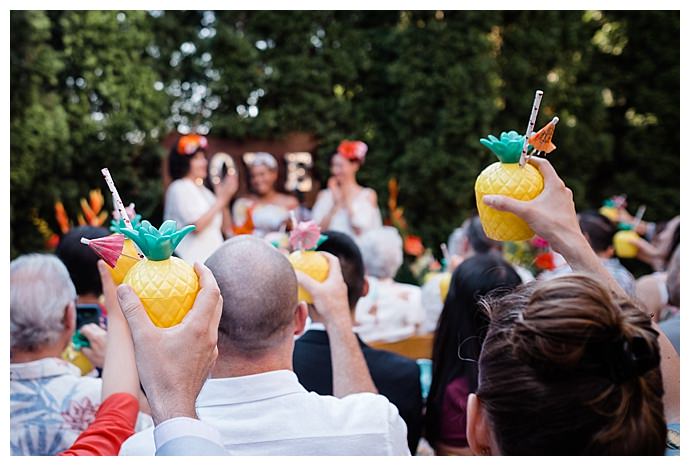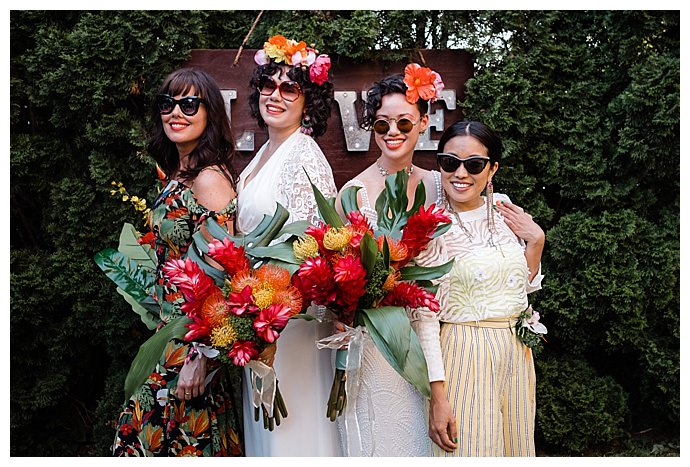 The Party
A '70s celebration with a tropical twist was what Doreen and Dani envisioned for their wedding day. They used faux palm leaves, plenty of pineapples and bright tropical florals to brighten up the space and hung paper lanterns from the top of the tent where the reception was held. During cocktail hour, guests played croquet with their pineapple cups in hand and later found their seats at tables that were named after prominent '70s figures, such as Cher and Anita.
After a delicious family style dinner, guests were enticed to the dance floor by a playlist that Dani, a former DJ, made herself. "The entire catalogue was funk, soul, disco and pop from the 1970s," she says. But the dance floor wasn't just your average dance floor. "We put together a karaoke segment with YouTube karaoke and asked our best friends and family to sing," the brides say. Karaoke, as well as their first dance, took place under a giant hanging disco ball, which was a perfect fit for their '70s soiree!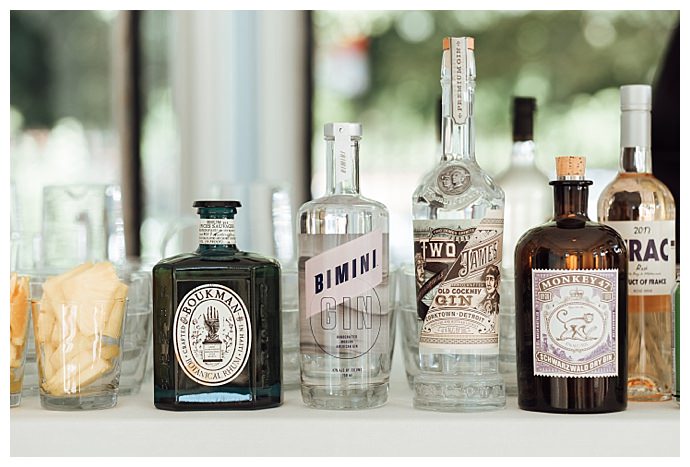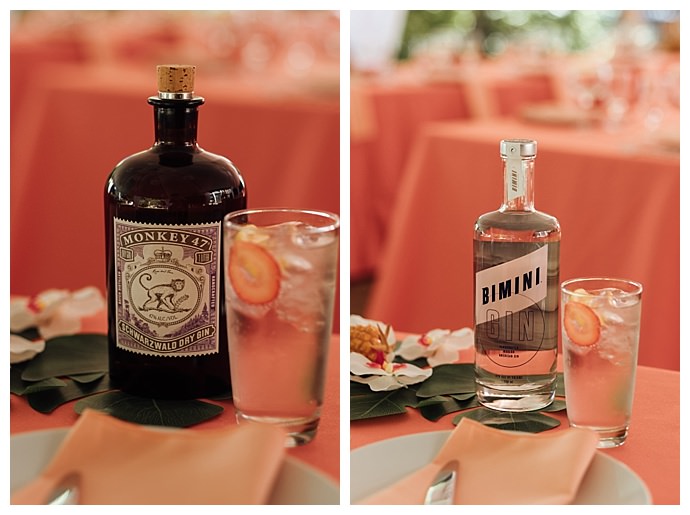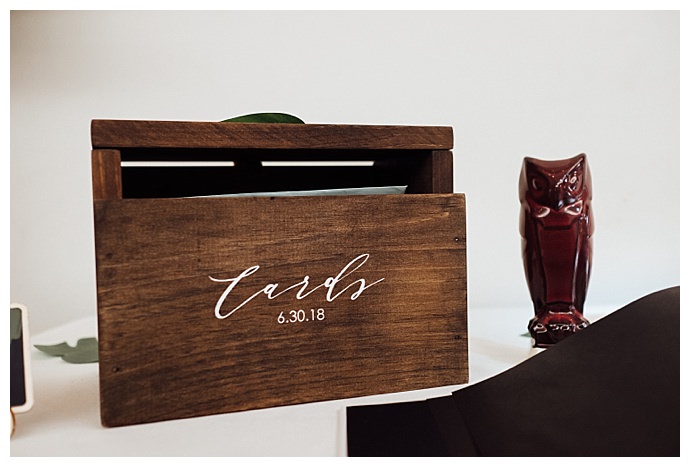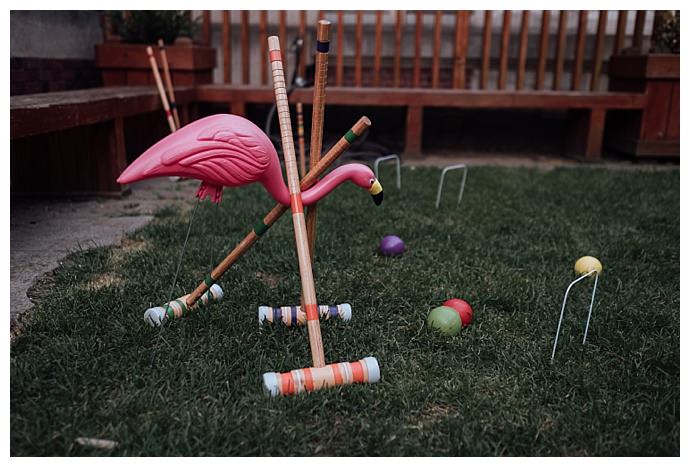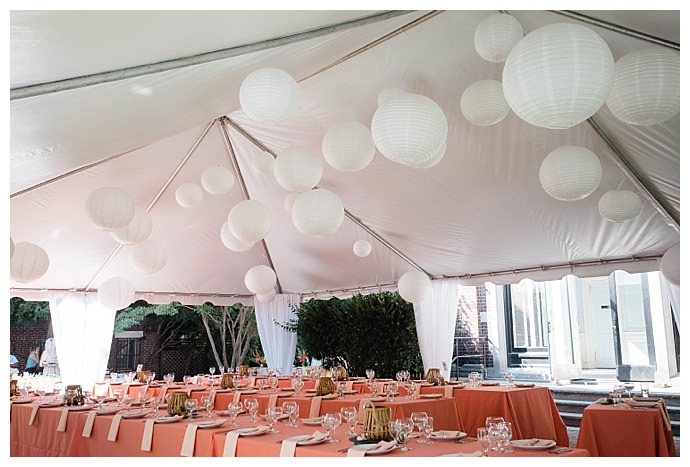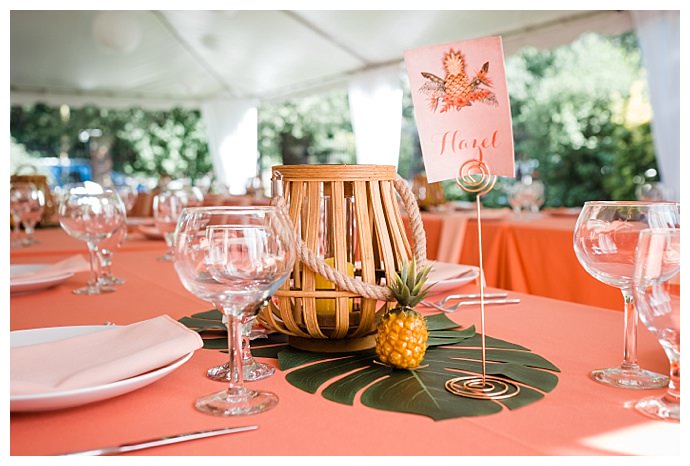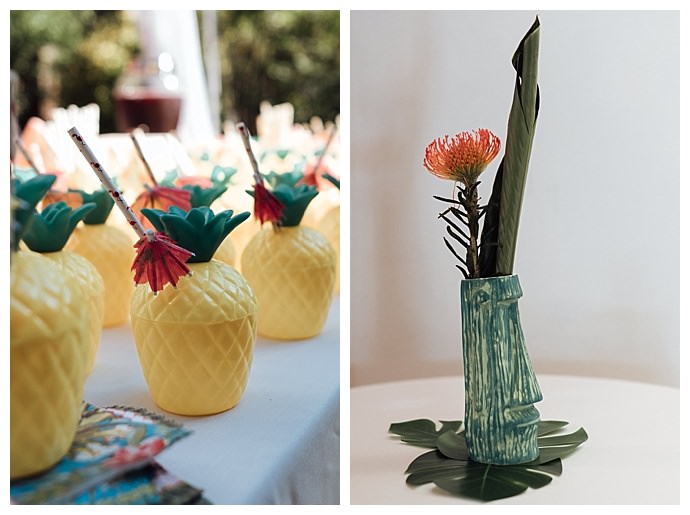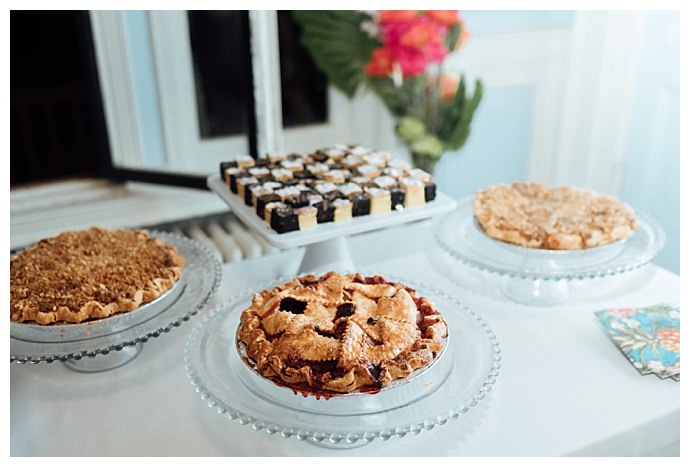 Memorable Moment
"It was all so wonderful!" Doreen says. "If I had to choose, I would say arriving at the venue and seeing how beautiful everything looked and knowing that it was going to be the fabulous wedding that we dreamed and created together. Also, being witnessed by so many loving faces as I read my vows." For Dani, the ceremony was also a meaningful moment from their wedding day. "Looking at my darling Doreen during the ceremony," she says. "My Mama's speech which was thunderous and adorable; also karaoke — so much fun!
Written by: