With a rustic vision and help from their family and friends, Sarah and Aracely's DIY wedding at Orcutt Ranch was everything they'd ever dreamed of. Frances Tang Photography was behind the lens to capture the gorgeous handmade details and emotional moments, from when the brides first saw each other to when they exchanged vows, committing to spend the rest of their lives together. We can't get enough of the palpable love between these two brides, and the absolute magic of their perfect day.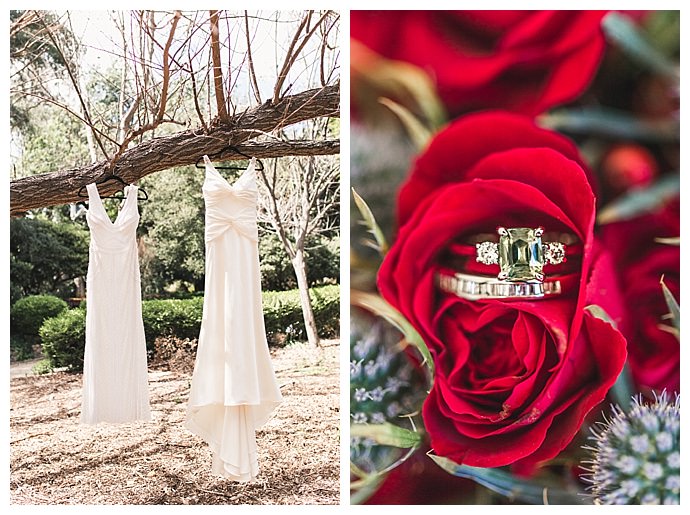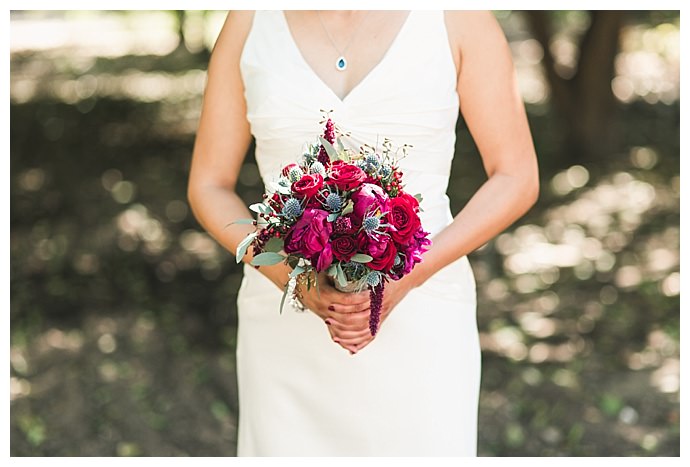 The Love Story
When two girls walked into a bar in West Hollywood more than seven years ago, they didn't expect their lives to change forever. But after they met, nothing would ever be the same. Five years later, Sarah and Aracely embarked on a European adventure with the first stop in Portugal. "After spending a day exploring this picturesque Portuguese town, we ventured off into the countryside to visit the town of Sintra, filled with cobblestone streets and surrounded by beautiful lush mountains with amazing views and extravagant palaces," Aracely says. "After a long day, we agreed it was time to get away from the crowds and took a hike to take in more of the natural scenery. I wanted to have a moment completely alone in nature with Sarah to express my love and tell her how much she means to me."
Carrying a ring that was symbolic of both their past and future, Aracely began to feel nervous as they continued their hike. "She must've felt me leading up to the big question as she suddenly jumped in, pulled out a beautiful ring and proposed to me!" Aracely says. "I was surprised and immediately overcome with joy and emotion knowing that she wanted the same — to marry me and officially be my partner in life. Of course, I said yes and immediately pulled out the ring I held for her and proposed to my love. Sarah was more shocked than ever, and we both said yes together!"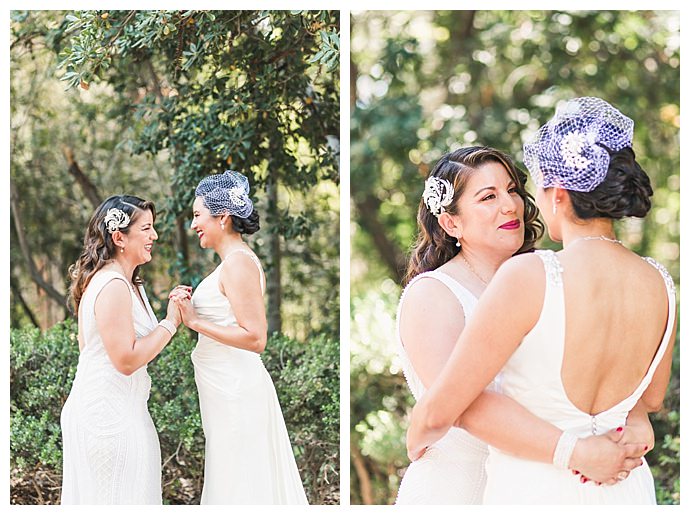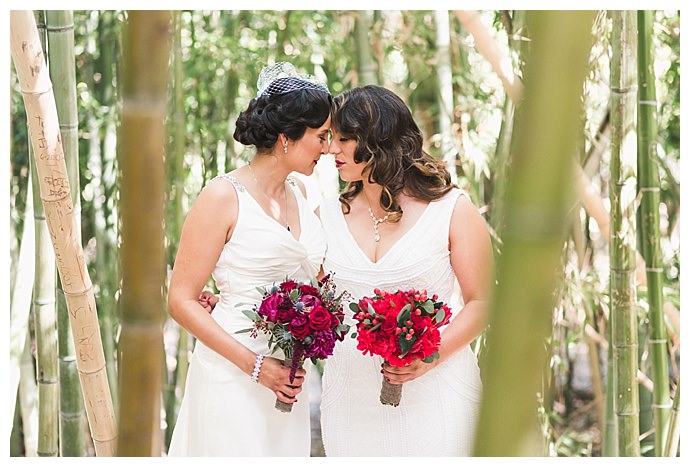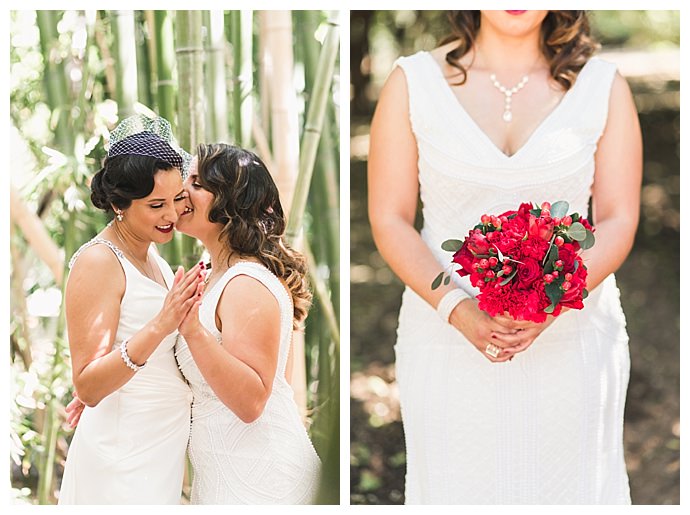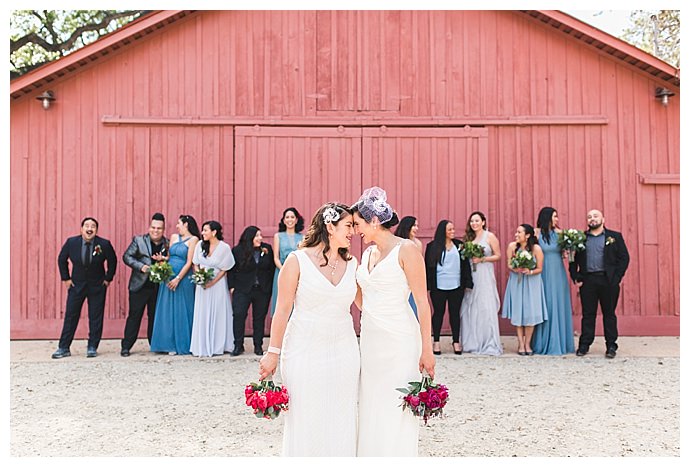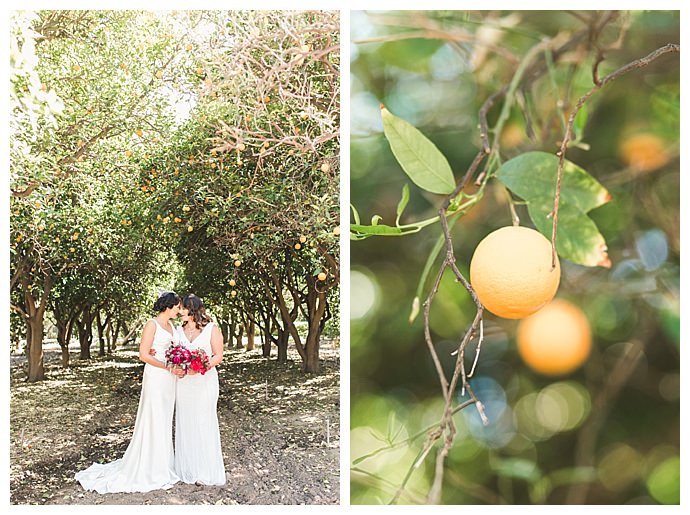 The Ceremony
Although many soonlyweds shop for their wedding outfits separately, Sarah and Aracely were excited to go on that journey together. "Two brides, two dresses — this was exciting!" Sarah says. "We broke tradition and went with one another to find the right wedding dresses." Aracely chose a satin ivory dress with beaded shoulder detailing, which she paired with a birdcage veil for a vintage look. Sarah fell in love with a fitted gown with an intricately beaded bodice, and she wore a beaded headpiece in her hair underneath a stunning veil with a beaded edge.
Everything about Orcutt Ranch fit the brides' vision for their wedding day perfectly. The loved the greenery, the trees, the orange orchard and the barn and especially the fact that they could hold the ceremony outdoors. "The ceremony was important," Aracely says. "We wanted it to be non-traditional, short but sweet. We created the ceremony script for our wonderful friend Steven who was our officiant and bridesman, and we also wrote our own vows, which was the best part."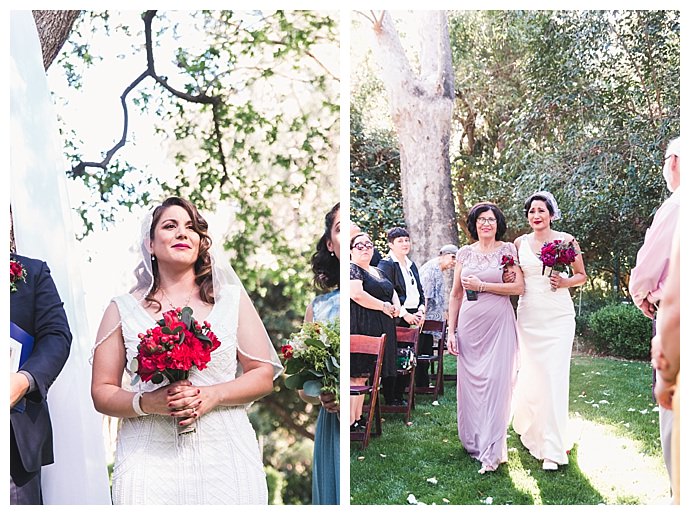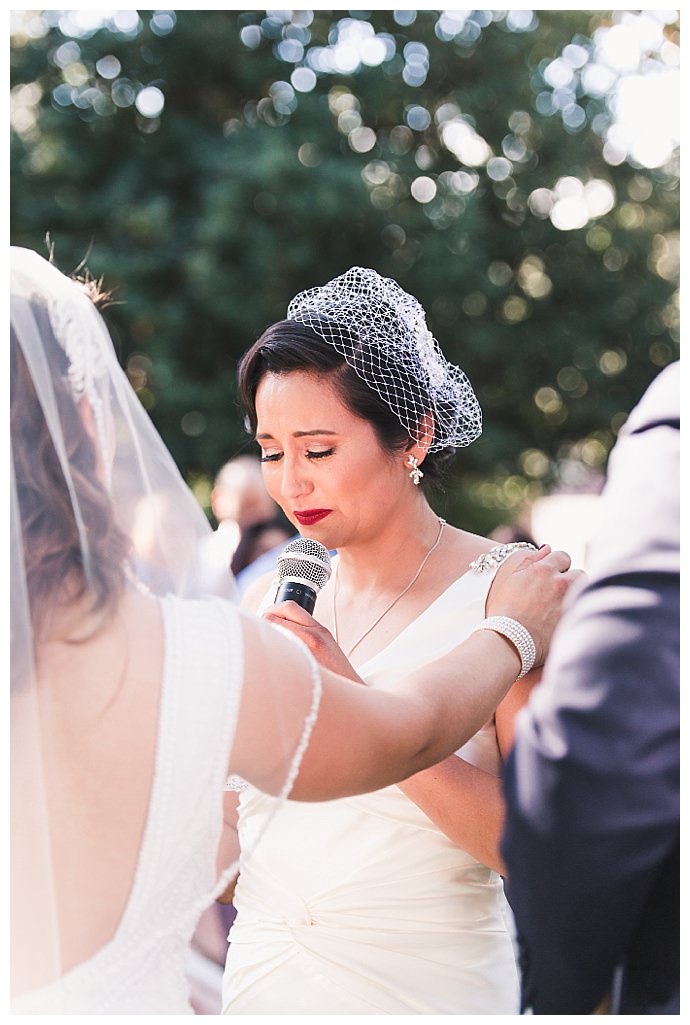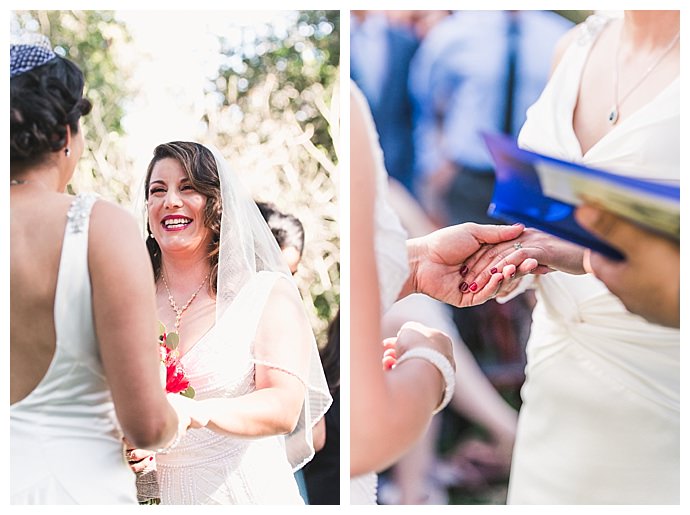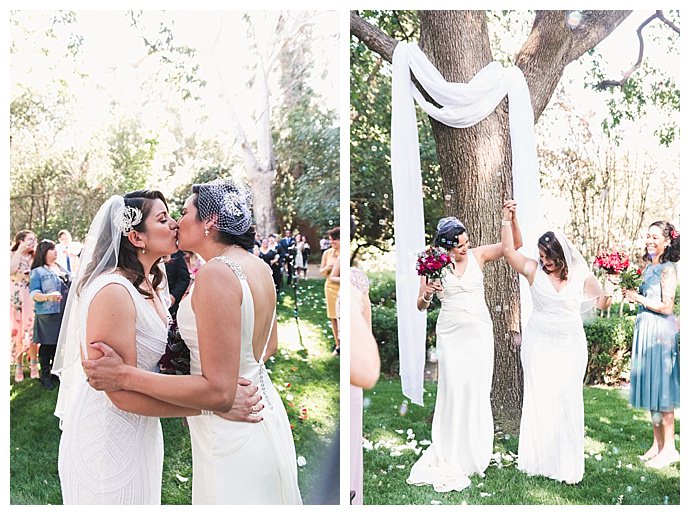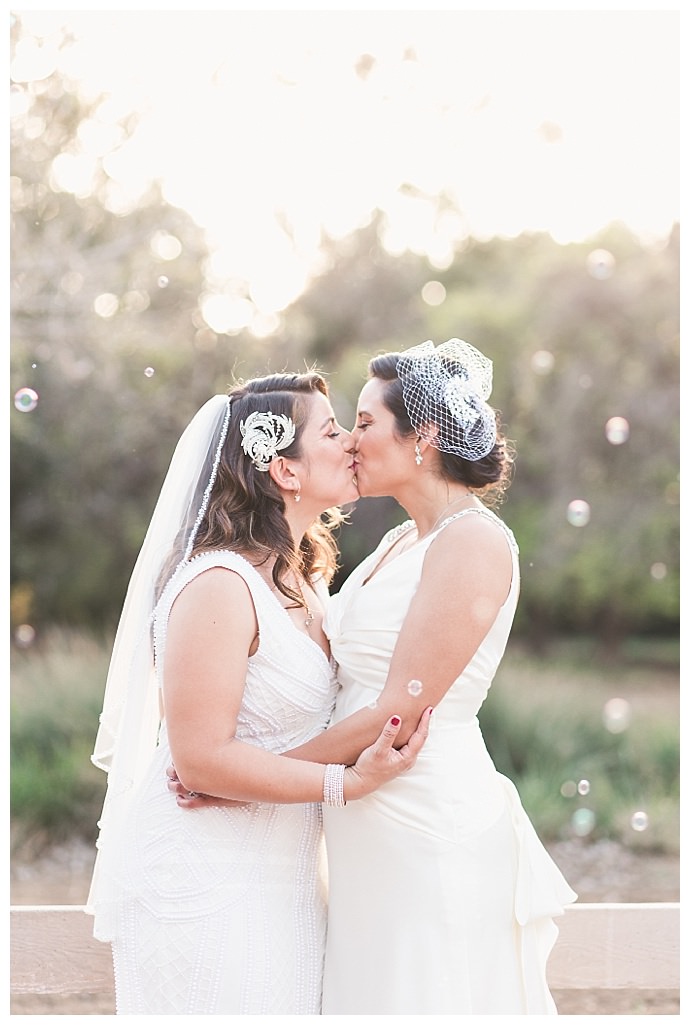 The Party
To create all the incredible, rustic decor for their wedding day, Sarah and Aracely recruited the help of their friends and family. "All decor was DIY," Sarah says. "We invited our amazing family and friends over to help with different projects — it was really special to hang out, eat, drink and be crafty! My cousin made most of the woodwork, from the wooden easel to the cake box. A lot of hard work went into our wedding."
The tables were covered in dusty blue linens and lined with lavish greenery, and in mason jars, white and cranberry flowers provided the perfect pop of color. In keeping with their DIY theme, the brides' friend, Emily made their wedding cake. Emily is a pastry chef, but this was her first time baking a wedding cake, and Sarah and Aracely couldn't have been more thrilled with how it turned out. "My dear friend and maid of honor, Emily, made our gorgeous wedding cake," Sarah says. "The cake was chocolate raspberry with a buttercream frosting — delicious — and it was decorated with flowers and a hint of blue on the bottom." The newlyweds shared their first dance to the Talking Heads' "This Must Be the Place," which was a particularly memorable moment for them both. "The first dance was special," Sarah says, "that moment felt like it was just her and I."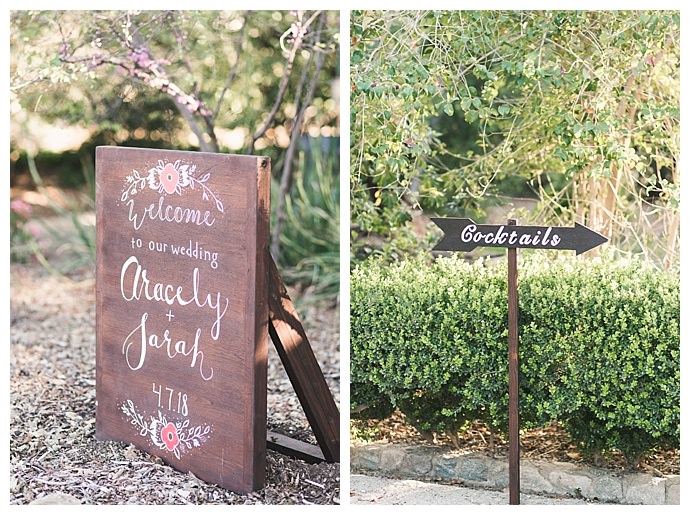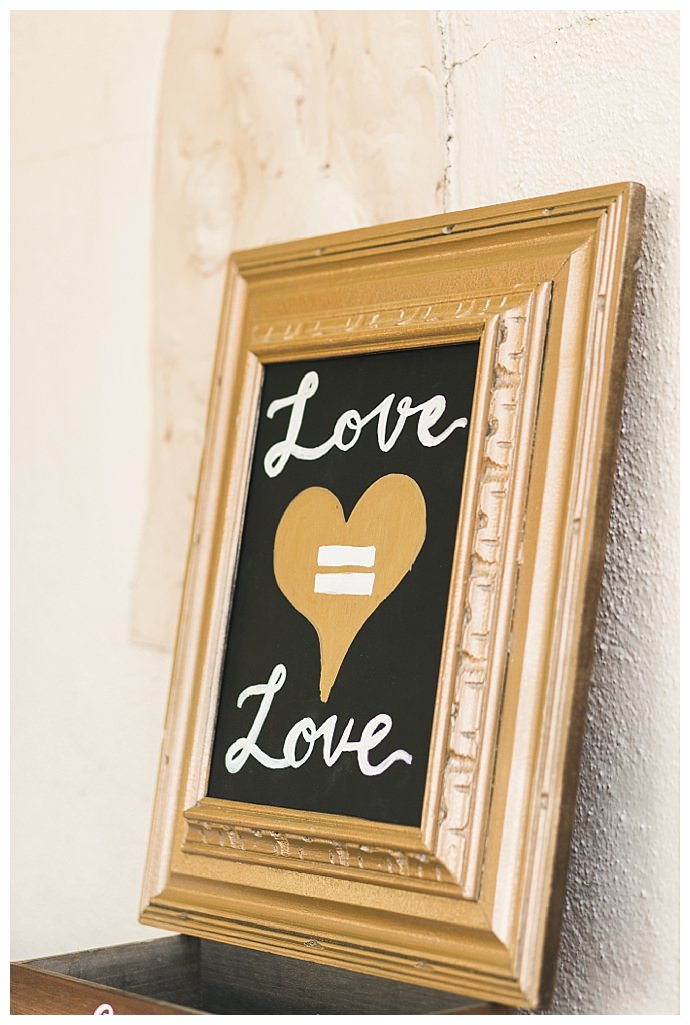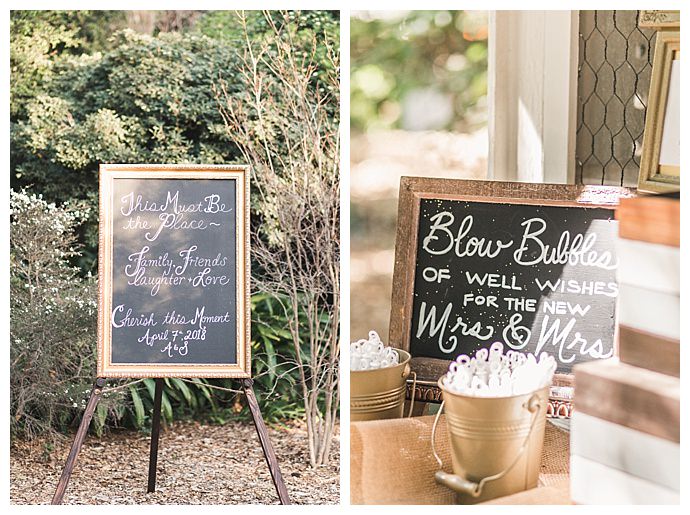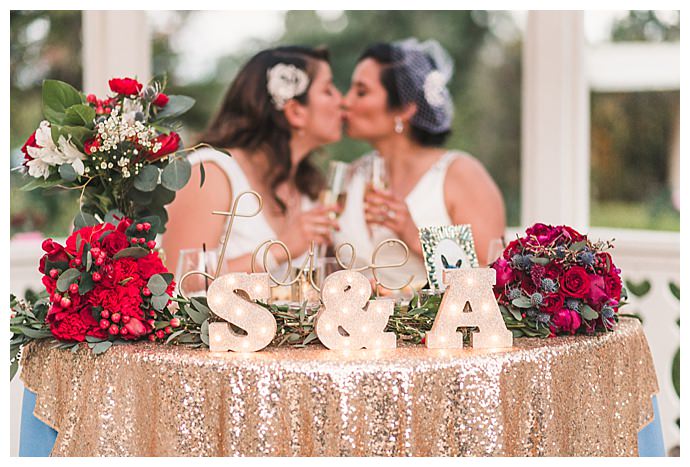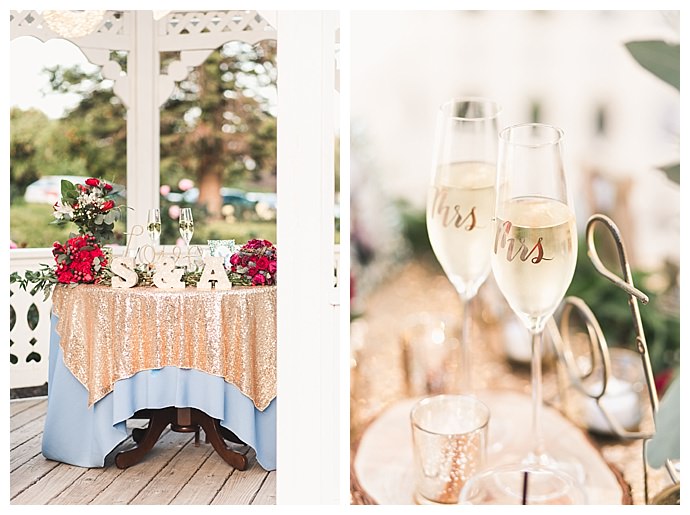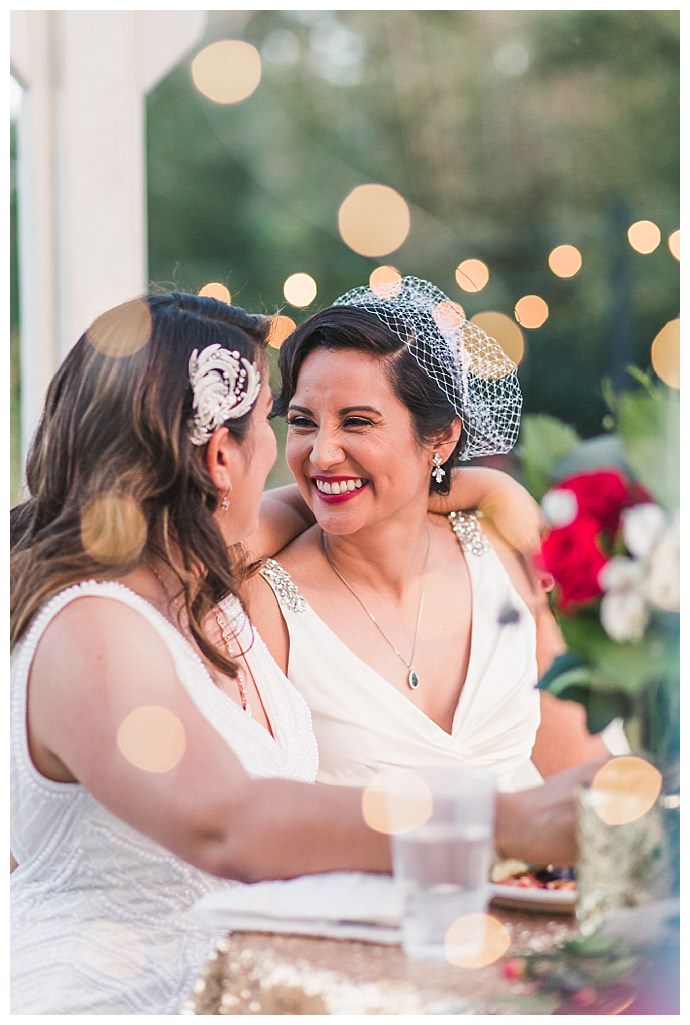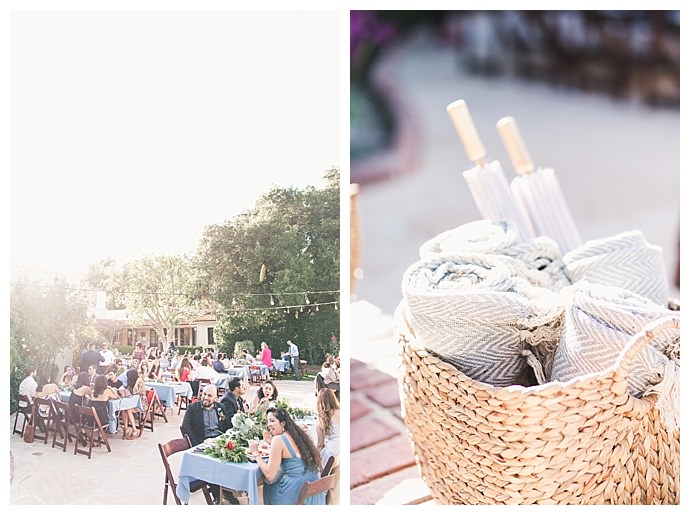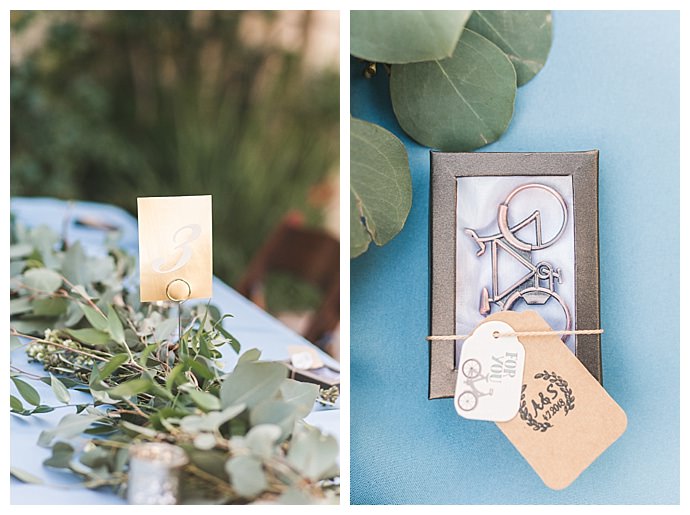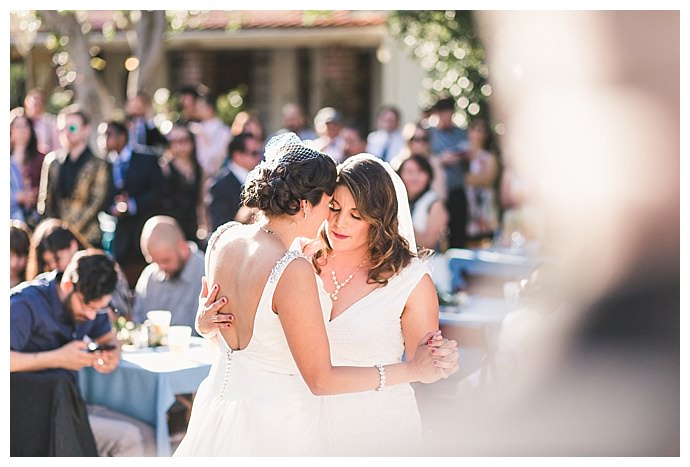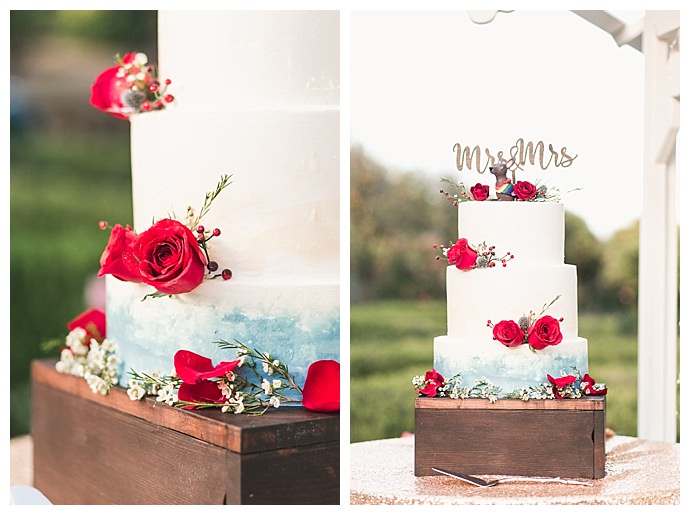 Memorable Moment
"I walked down the aisle first, so watching Aracely walking down the aisle was such a beautiful moment," Sarah says. "And one of my favorites was watching all of our guests blow bubbles after we were announced Mrs & Mrs."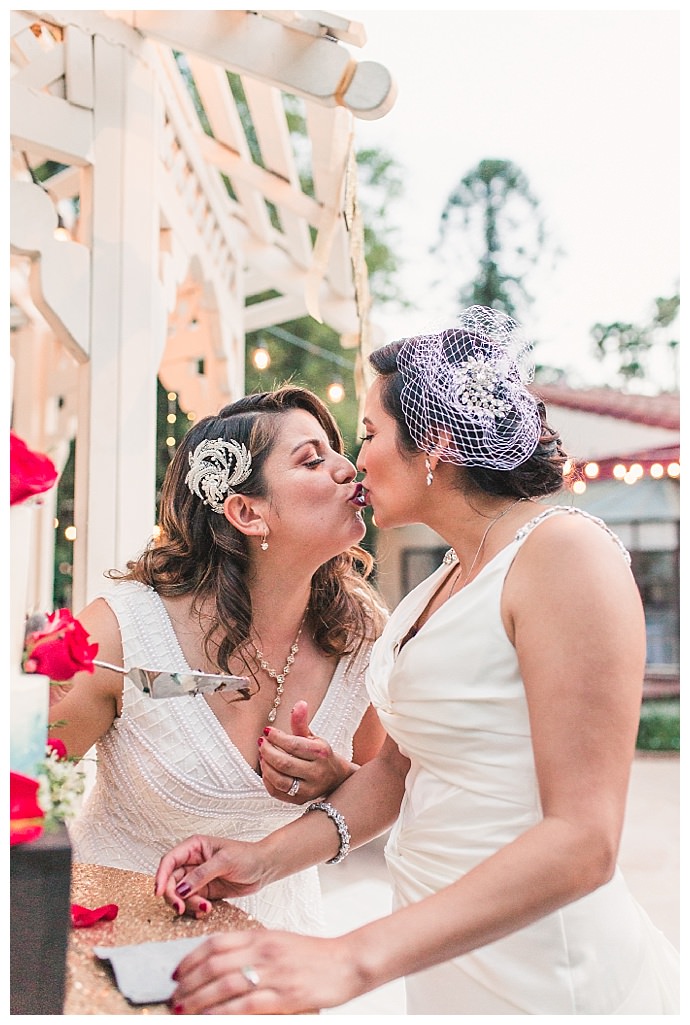 Submitted via Matchology
*Editor's Note: This post contains affiliate links. Each time you purchase an item via our affiliate links, Love Inc. is receiving a small percentage of the sale, thus you are helping our small, equality-minded business grow and allowing us to provide more content for YOU! Isn't that just fantastic?
Written by: