Summer is for sippin' and whether you're looking for the perfect cocktail for your wedding or simply to sip by the pool, I've got one that'll beat the heat (and get you a little buzzed).
The cool cucumber and mint make this gin tipple light and refreshing and, dare I say, almost too easy to drink. And I was able to have the gin (and wine, and beer, and …) shipped right to my door via Saucey, which is an alcohol delivery service (and if you're in select cities like Chicago, San Francisco and Los Angeles, you can even get on-demand in less than 30 minutes — color me jelly). **Bonus: Use code LOVEINC which is good for $10 off your first orders!**
Now, the recipe …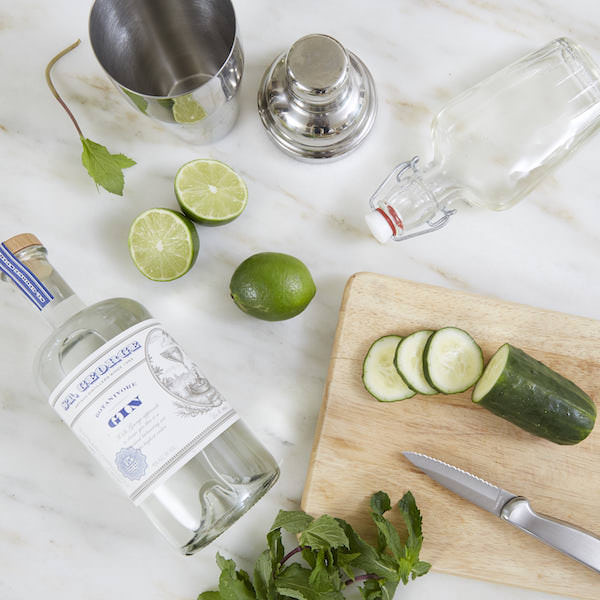 Ingredients
1.5oz of Gin ( I used St. George Botanivore)
5 Cucumber Slices
1 Lime
3.75oz of Simple Syrup
Sprigs of Mint
Ice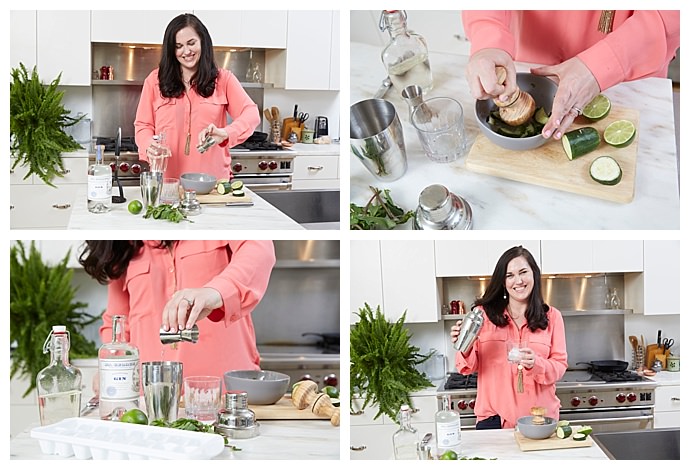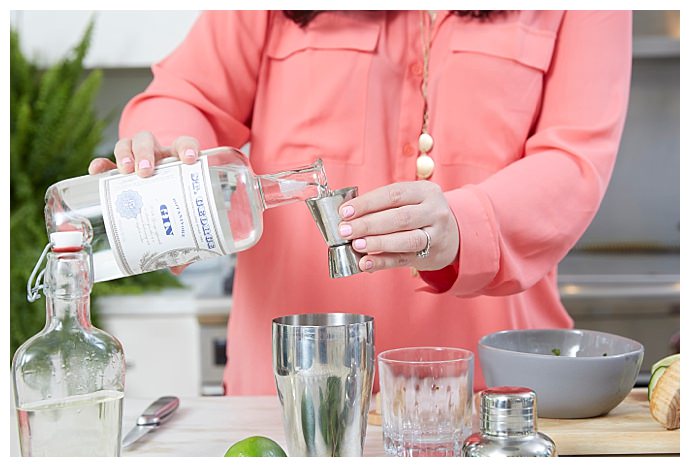 Directions
Muddle three cucumber slices, simple syrup and two sprigs of mint into a cocktail shaker.
Add gin, juice of one lime and ice, shake until chilled.
Strain into ice-filled glass, garnish with two cucumber slices. Slap a sprig of mint to bring out the flavor and add.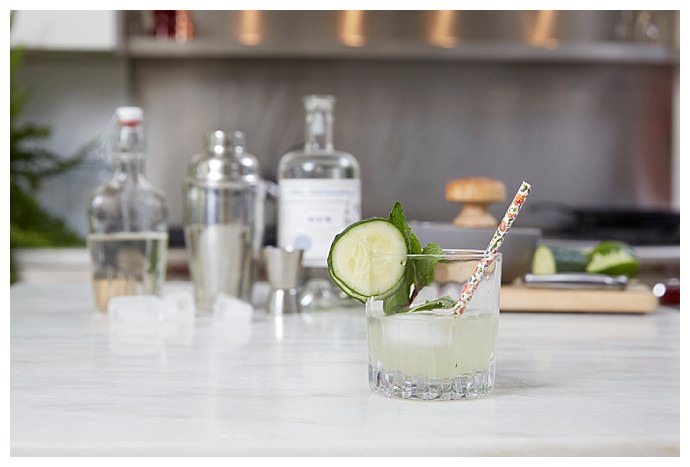 Photos by JJ Ignotz Photography
Editor's Note: We only partner with brands who share the same equality-minded values as we do. This post is sponsored by BabbleBoxx.com but all opinions and swooning are our own. Interested in learning more about our sponsored opportunities? Email us at [email protected]!