We've officially kicked off summer which, in my mind, translates to rooftop cocktails and open-air parties, natch. Feeling inspired by the season's flavors of fresh berries and light liquors, we've rounded up our favorite recipes that channel the summer spirit and make for some seriously tasty signature sips.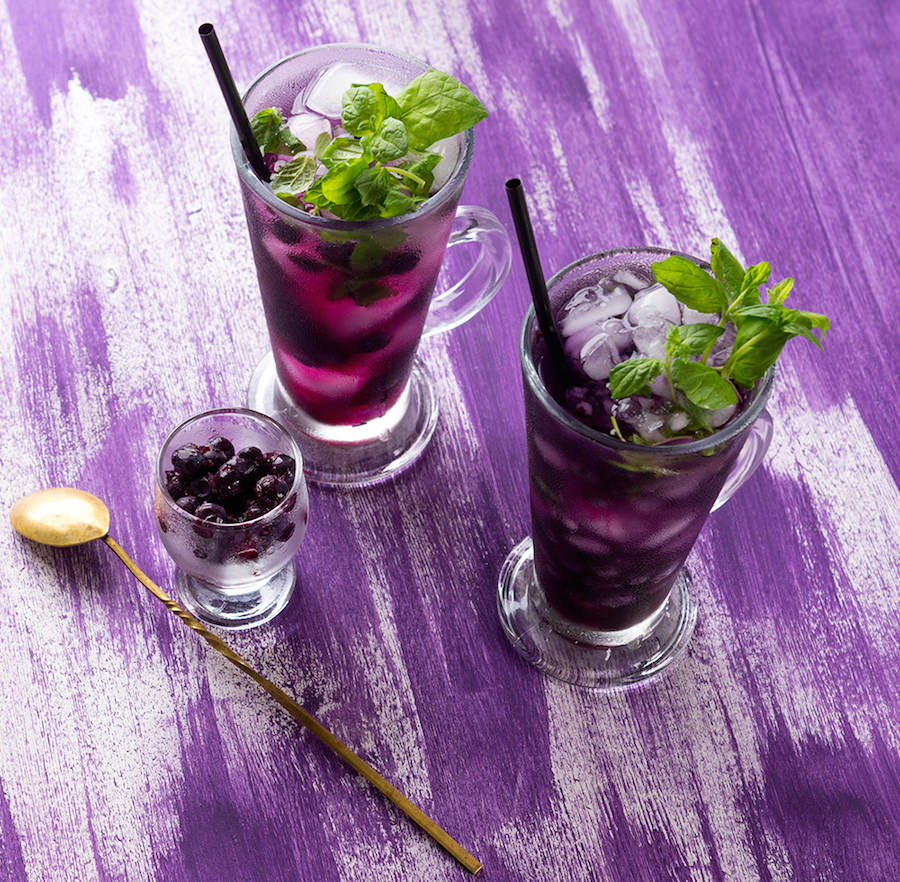 Aviv Wildcat: This is for all you soonlyweds with purple in your wedding palette. Using fresh, seasonal ingredients such as blueberries and mint, this craft cocktail by AVIV Vodka (which, by the way, has hidden meanings in its bottle and label — how cool is that?!) is as tasty as it is pretty.
Recipe
2 oz Kentucky Bourbon
1 oz AVIV 613 Vodka
Fresh mint leaves
Fresh blueberries
Simple syrup
Fresh lemon juice
Muddle the mint leaves, blueberries, simple syrup and lemon juice together.
Pour in the bourbon and vodka. Shake vigorously. Fill a high ball glass to the top with crushed ice and pour over the ice without straining. Garnish with a whole mint leaf and blueberries.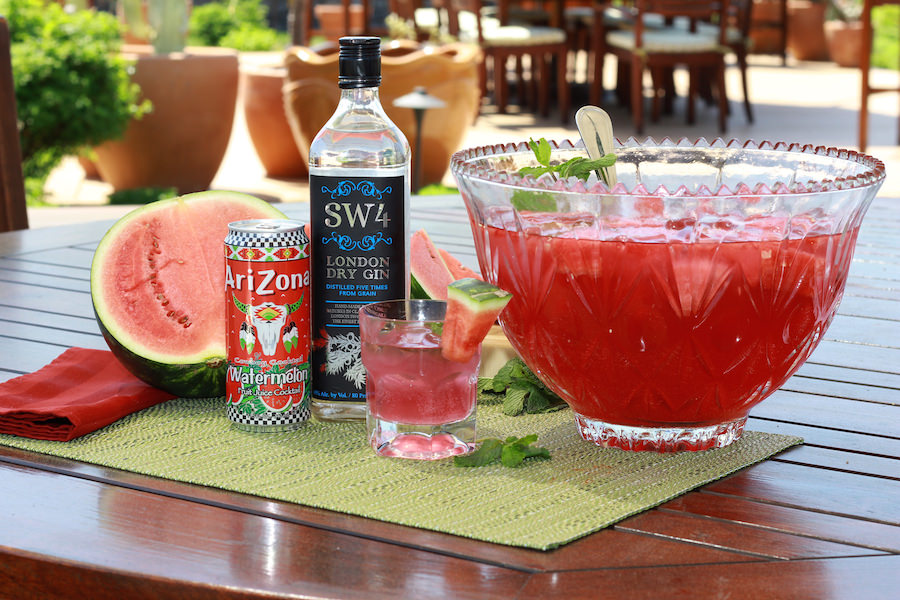 Waterslide: Nothing screams summer more than watermelon and this delicious recipe concocted by AriZona Iced Tea and SW4 London Dry Gin needs only five ingredients and is easy to make in big batches.
Recipe
4oz AriZona Watermelon Fruit Juice Cocktail
1oz SW4 London Dry Gin
1tsp Frozen Limeade Concentrate
Garnish with fresh watermelon chunks and fresh mint. Serve over ice.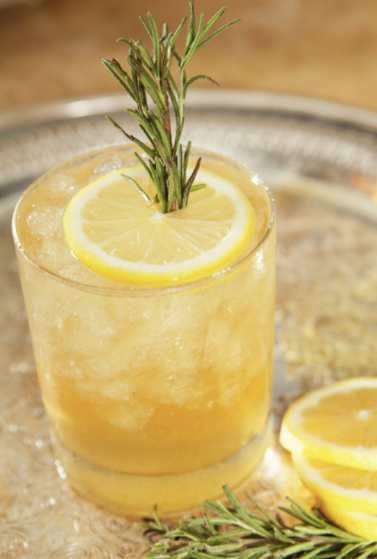 Piña Ta: Botran Rum's version of the piñata cocktail is less tiki bar and more summer soiree thanks to the rosemary.
Recipe
1.5oz Botran Reserva Rum
.75oz lemon juice
1oz fresh-pressed pineapple
.75oz rosemary syrup
Shake and strain over crushed ice in a rocks glass. Garnish with lemon wheel and rosemary sprig.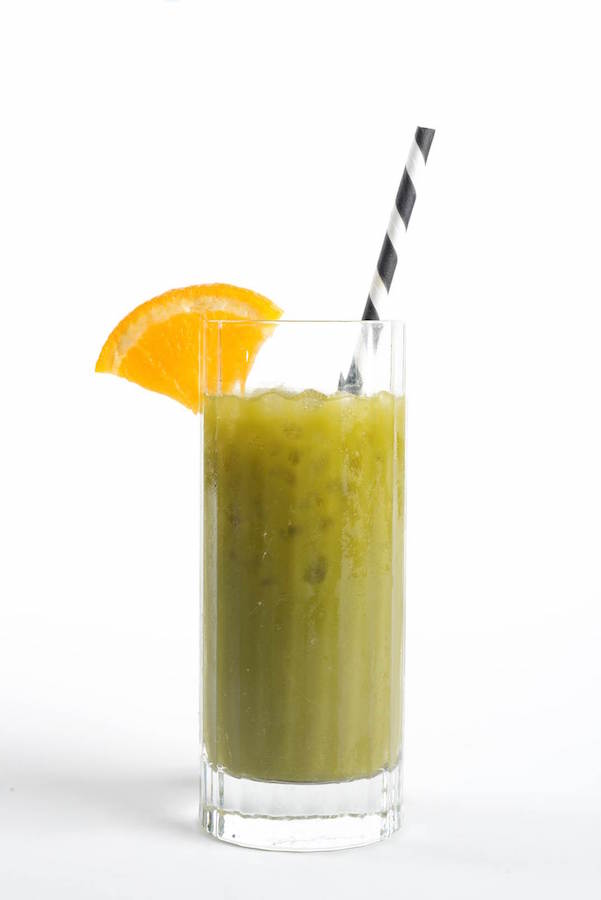 The Giver: This vegan cocktail recipe was created by well-known chef Chloe Coscarelli, whose new restaurant, by CHLOE, is opening in New York City next month and will be serving unique and refreshing juice cocktails from all natural cold-pressed raw veggies and fruits named after famed beat poets who once roamed the West Village (where the restaurant is located).
Recipe
2oz by CHLOE Giving Tree Juice
1 oz Hangar 1 Mandarin Orange Blossom
6 oz Found Elderflower Sparkling Water
 Combine in a glass, mix well and top with ice.  Garnish with an orange wedge.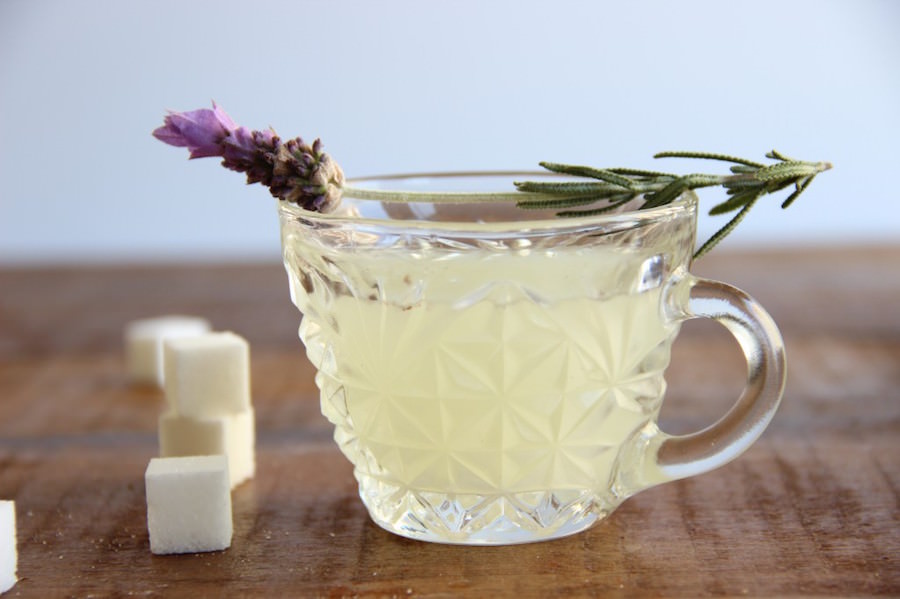 Lavender Lemonade: Just like the two of you go great together, so does lavender and lemonade. I'm itching to try out this recipe designed by Christy of The Shared Sip because I'm obsessed with all things lavender (current count of lavender-based details I'm planning during my wedding day: 5). Bonus: it grows by the boatload in the summer, not to mention, this recipe just feels so darn dainty and sweet.
Recipe
3 oz gin or vodka (ok, let's be honest: I used 4 oz)
2 oz fresh lemon juice
Lavender simple syrup to taste (I used a generous .5 oz) – recipe follows
2 sugar cubes
Ice
Coupe glasses, teacups or small rocks glasses
Place one sugar cube at the bottom of each glass. In a cocktail shaker, combine all other ingredients. Shake and strain over sugar cubes. Garnish with lavender sprig. Would also be lovely on ice!
For the lavender simple syrup:
makes about 1 cup

1/2 cup water
1 cup sugar
3-4tbsp fresh lavender buds (about 8 sprigs)
Simmer all ingredients on low heat for 10-15 minutes, until the sugar has completely dissolved. Remove from heat and let cool. Run through a fine mesh strainer to catch the lavender remnants.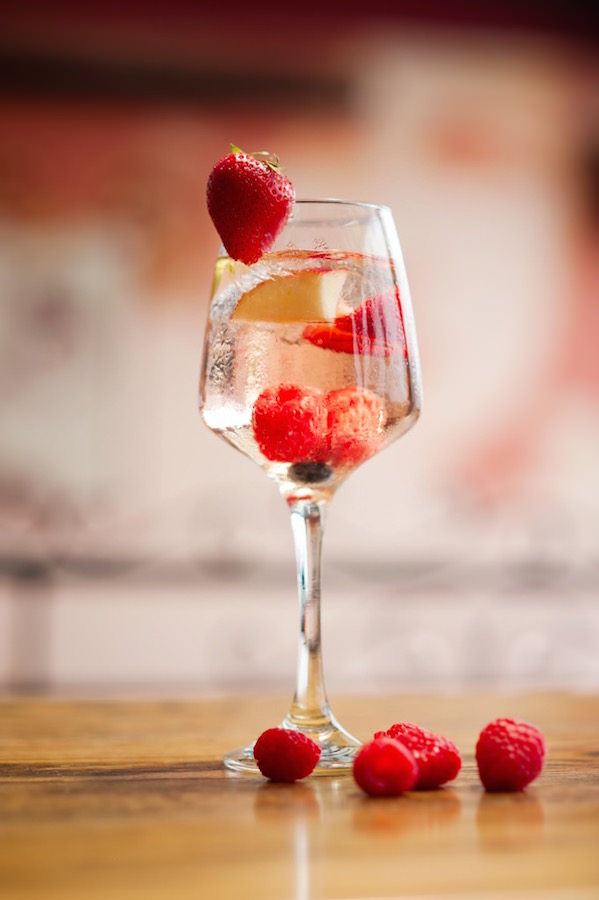 VEEV White Sangria: Summertime often results in serious sangria cravings, so it's guaranteed to be a crowd favorite. This batch-friendly recipe is created by VEEV, an all-natural, acai-infused liquor (similar to vodka) and is distilled using sustainable, wind-powered energy making it the world's first carbon neutral spirit.
Recipe
2oz VEEV
1/2oz elderflower liqueur
1/2oz orange juice
Fill with white wine
Fresh fruit
Add all ingredients to wine glass with ice and stir. Top with fresh fruit.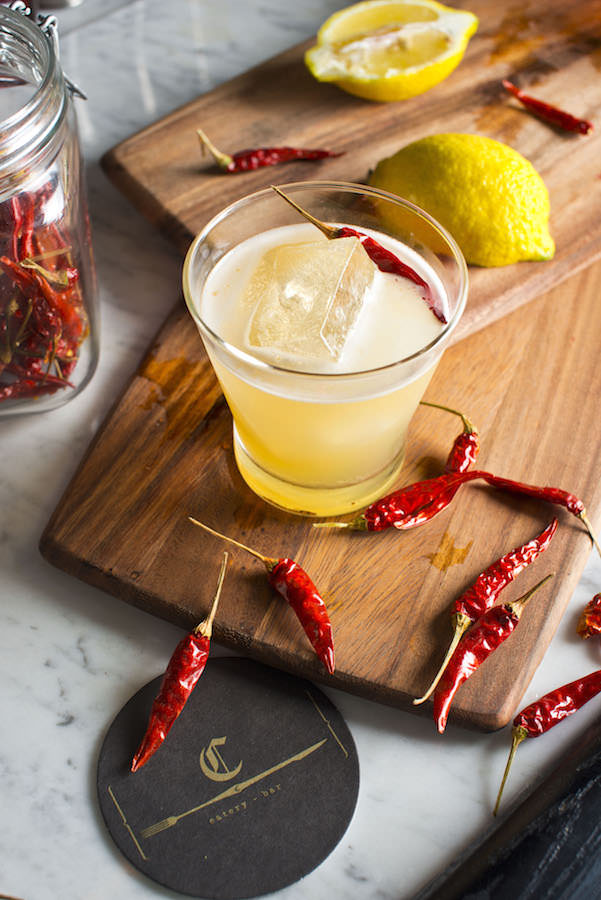 The Hellfire: From the masterminds of mixologists at the trendy restaurant, The Chester, in New York City, this signature cocktail brings both sweet and heat in the most delicious combination. 
Recipe
1.5 oz. Avion tequila infused with jalapeño
1 oz. fresh lemon juice
0.5 oz agave nectar
Garnish with red chilis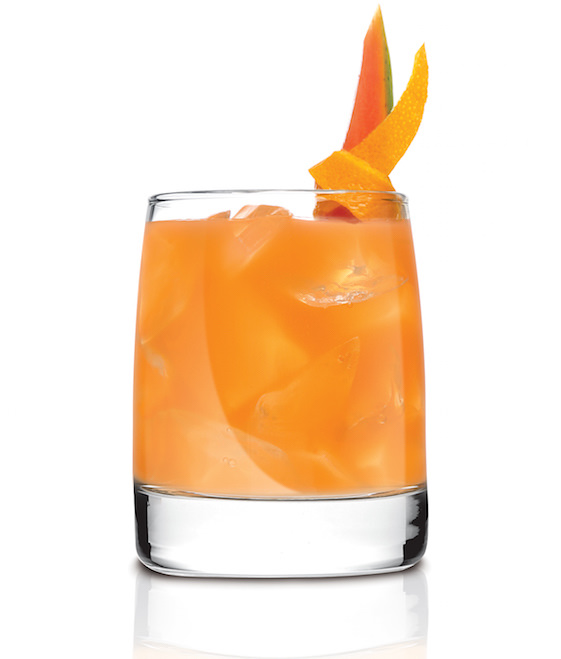 Papaya Smash: Kickstart the honeymoon flavors early with this tropical libation drafted from Avión tequila.
Recipe
Slice of fresh papaya
1/4oz. Agave nectar
1 1/4oz. Avión Añejo
1/2oz. Aperol
1/2oz. Orange juice
3/4 oz. Fresh lime juice
Garnish with fresh papaya
 Add a slice of fresh papaya and agave nectar to your mixing glass. The amount of nectar you add depends on how sweet you like your cocktails, but usually about a teaspoon will do the trick. Muddle to release the papaya flavor. Add Avión Añejo, Aperol and orange juice. Then, top them off with the fresh lime juice. Add ice and give it a good shake. Strain over ice, and garnish with a fresh slice of papaya.
By Brittny Drye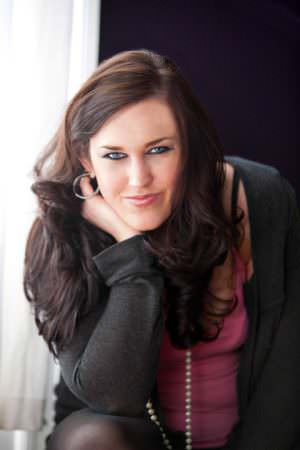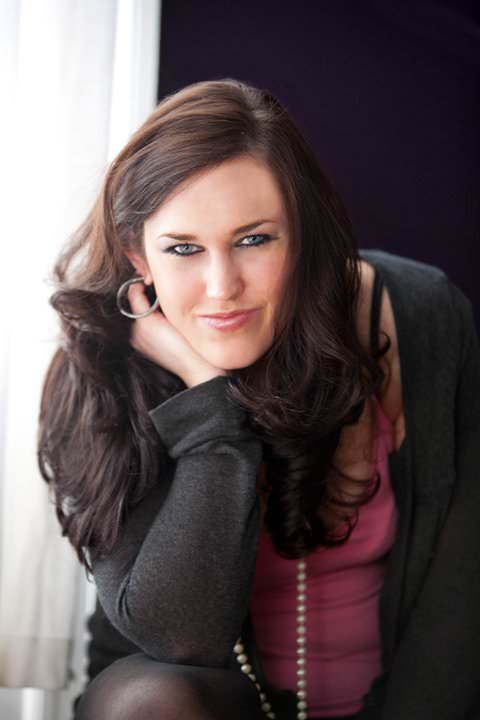 Brittny Drye is the founder and editor-in-chief of Love Inc. magazine. A fierce cheerleader for marriage equality, she launched loveincmag.com in 2013 as a way to to celebrate both straight and same-sex love, equally. She lives in New York City with her fiancé and their cat, Scout.