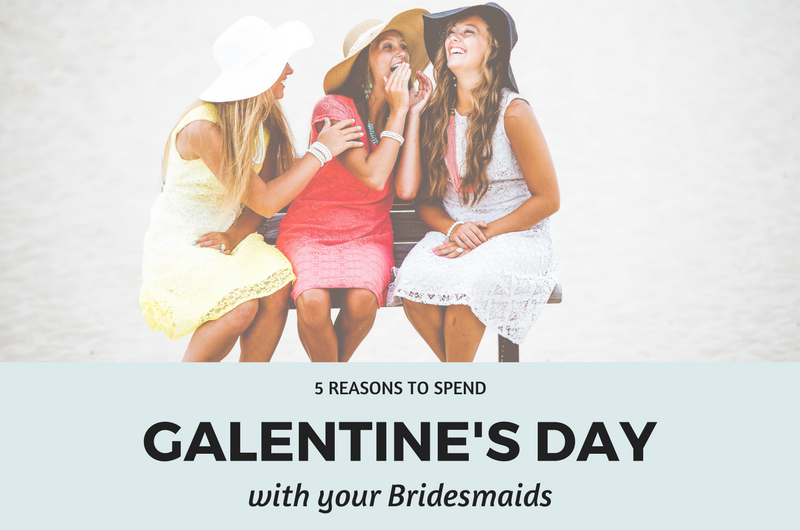 5 Reasons to Spend Galentine's Day with your Bridesmaids
It's been two years since Amy Poehler's energetic character, Leslie Knope, made the world a better place with the introduction of Galentine's Day, an unofficial holiday the day before Valenitne's Day dedicated to showing your best gals some love over a waffle-filled brunch and gifts. And since then, Galentine's Day has become a pre-Valentine's Day tradition around the country.
Aside from offering a much-needed V-day alternative for us single folks (thank goodness!), we love G-day because it's an opportunity for women to appreciate women. And there's no group more deserving to be showered with love and appreciation than those who have pledged to stand by your side on your wedding day. So before you make plans for February 13, here are five reasons why we think Galentine's Day is the perfect day to spend with your bridesmaids.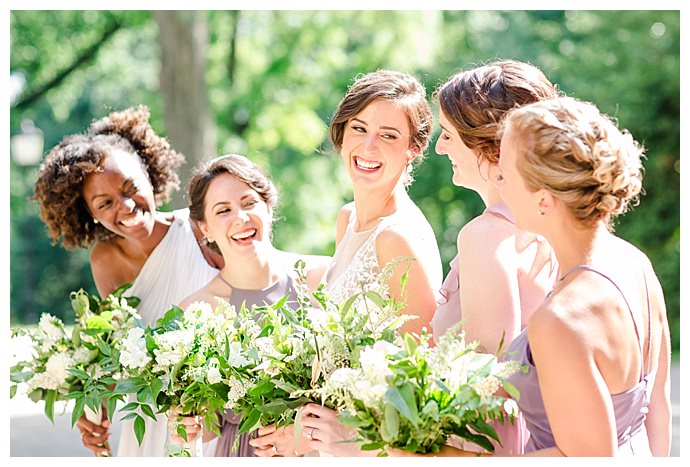 Appreciate Them
Being a bridesmaid, while, of course, an incredible honor, can also be a huge undertaking. There's financial commitments, parties and showers to plan and your free time will slowly disappear. But even though saying yes to being a bridesmaid comes with its own challenges, it's all worth it to be there for you on your big day! So take your maids out to brunch, shower them with gifts or have everyone over for rosé and a movie to let them know how much you appreciate their dedication to making your day perfect!
Introduce Everyone
It would not be uncommon to have the members in your wedding party come from different chapters of your life. In your wedding party you could have a sibling who lives out of state, your roommate from studying abroad in Prague, your childhood best friend and your new bestie from the office. So it's extremely likely that not only will your bridesmaids not be close friends, but they also likely haven't met each other yet! So Galentine's Day is the perfect time to introduce them!
Bond Over Brunch
Now that everyone's met, use Galentine's Day to get everyone acquainted! Your bridesmaids are going to be spending more time together after all, and the better everyone knows each other and gets along, the smoother and more fun your wedding will be! Channel your inner-Knope, and play silly ice breaker games to get the conversation going, or treat your gals to a relaxing activity like a spa day or manis and pedis, and then hit a bottomless brunch!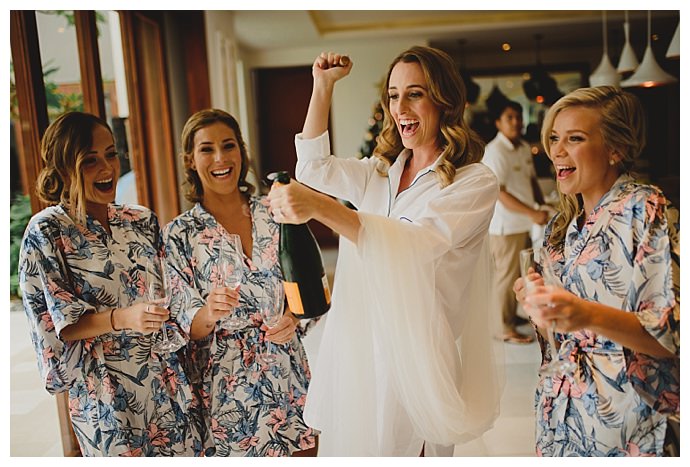 Partake in a Non-Wedding Activity
When I was a bridesmaid in one of my friend's weddings in college, the only time I ever saw her was when we were doing something for the wedding — bridesmaid dress shopping, wedding dress shopping, cake tasting, etc. As much as I loved every chance I had to hang out with her, I missed those pre-engagement hangouts we used to have. So this G-day, do something fun and relaxing with your wedding party that has nothing to do with wedding planning. Just cherish quality time with your best friends before you tie the knot!
Obv, Chat About the Big Day!
It'd be hard to get everyone together for Galentine's Day without letting a little wedding-talk slip in, and we think it's perfectly okay to dish on the deets! After all, there might not be that many opportunities for you all to be together even during the planning process, so get excited and start talking bridesmaids dresses, flowers and cake flavors!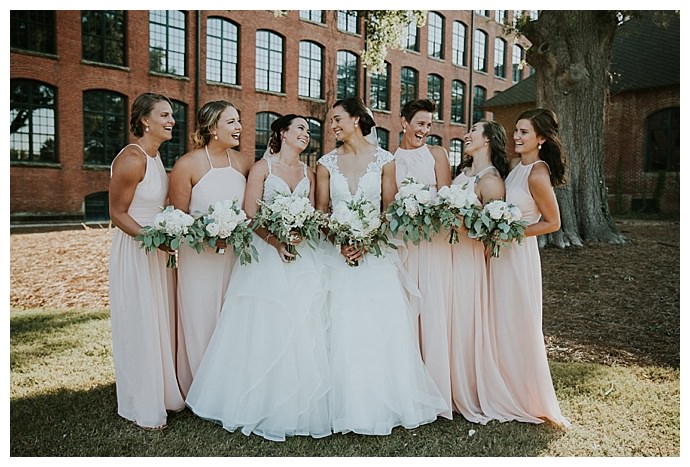 Photo Credits: 1. Beathanne Arthur Photography via Travis and Kate's Sunny and Romantic Baltimore Wedding, 2. Terralogical via Casey and Matt's Dreamy Destination Wedding in Bali, 3. Cheyenne Kidd Photography via Stephanie and Amanda's Rustic Elegant North Carolina Wedding