College sweethearts Amanda and Stephanie envisioned a rustic and elegant affair for their wedding day. Loray Mill Event Hall was the perfect space for them to bring their dream day to life, and with Cheyenne Kidd Photography behind the lens, these beautiful pictures prove how perfect it was. From a rose-petal shower after the "I do's" to a romantic sparkler send off, Stephanie and Amanda's North Carolina wedding leaves much to be inspired by!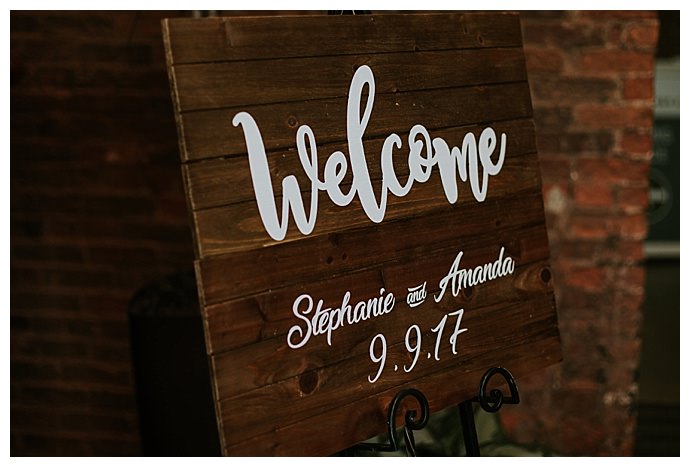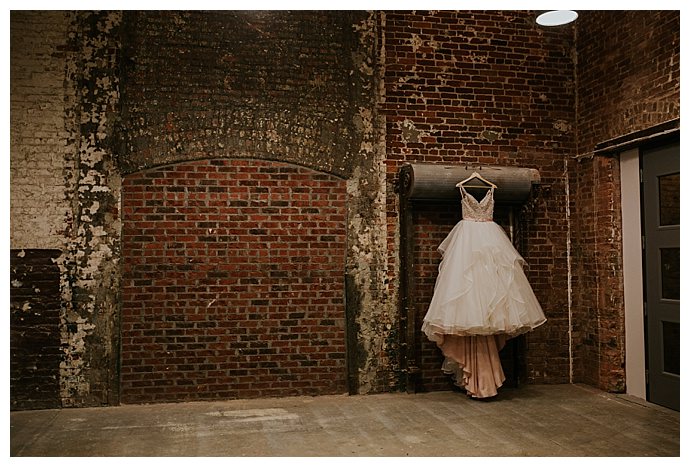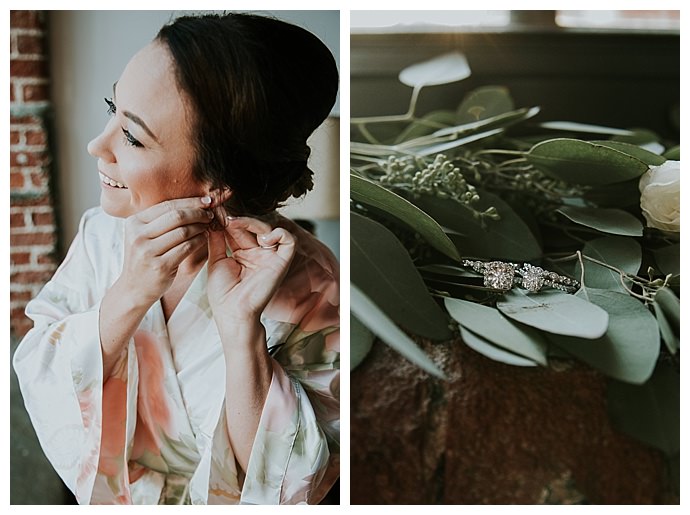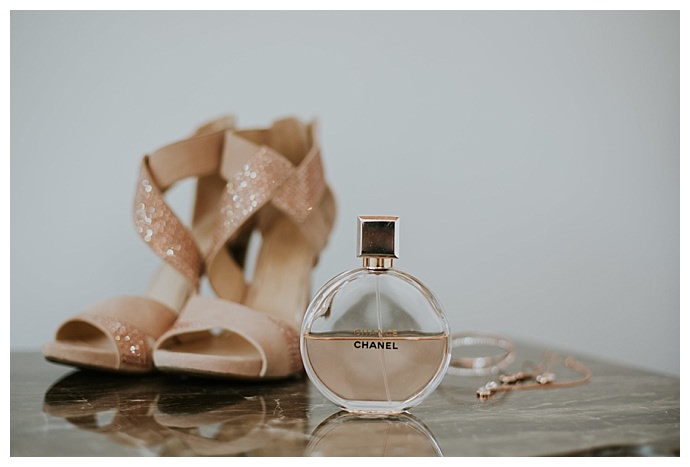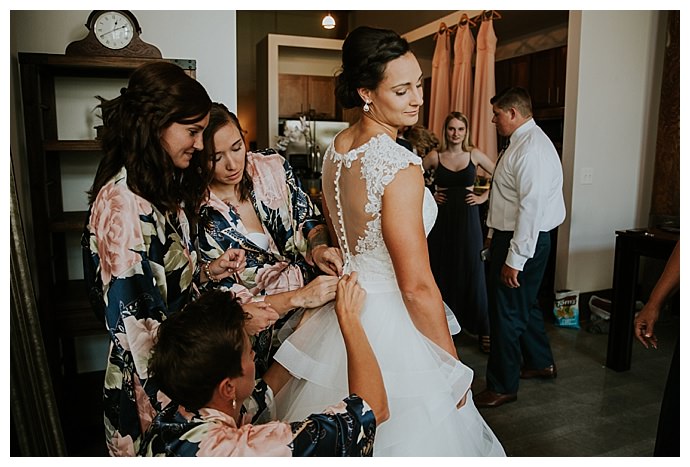 The Love Story
Stephanie and Amanda's love story began on the basketball court in college, where Amanda played and Stephanie cheered. When Stephanie first noticed Amanda, she couldn't keep her eyes off her and started asking around about her. A few months later, a New Year's Eve party that was being held for all the college athletes turned out to be the perfect opportunity for these two to officially meet. "She knew I had her eye on her, so when the ball dropped, she noticed me from across the room and asked for a kiss," Stephanie says. "We have been together ever since." 
Years later, Stephanie and Amanda went on a scenic hike in Asheville to admire the Fall foliage when Amanda stopped Stephanie to take a picture, or so she thought. "She whispered in my ear saying she loved me and wanted to spend forever with me," Stephanie says. "She then spun me around, got down on one knee and asked me to marry her — with a gorgeous ring, I might add!"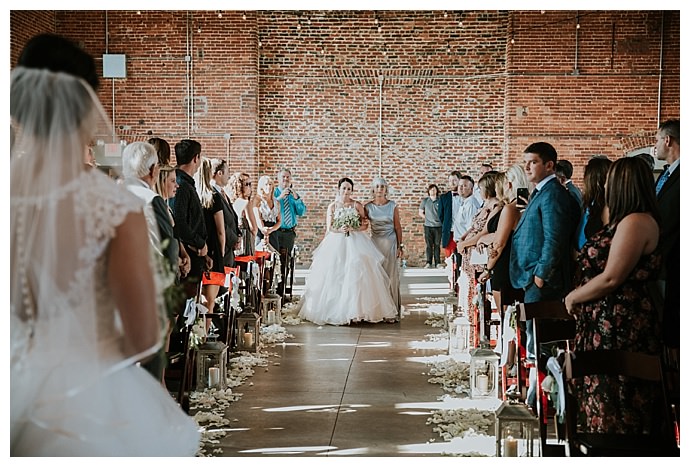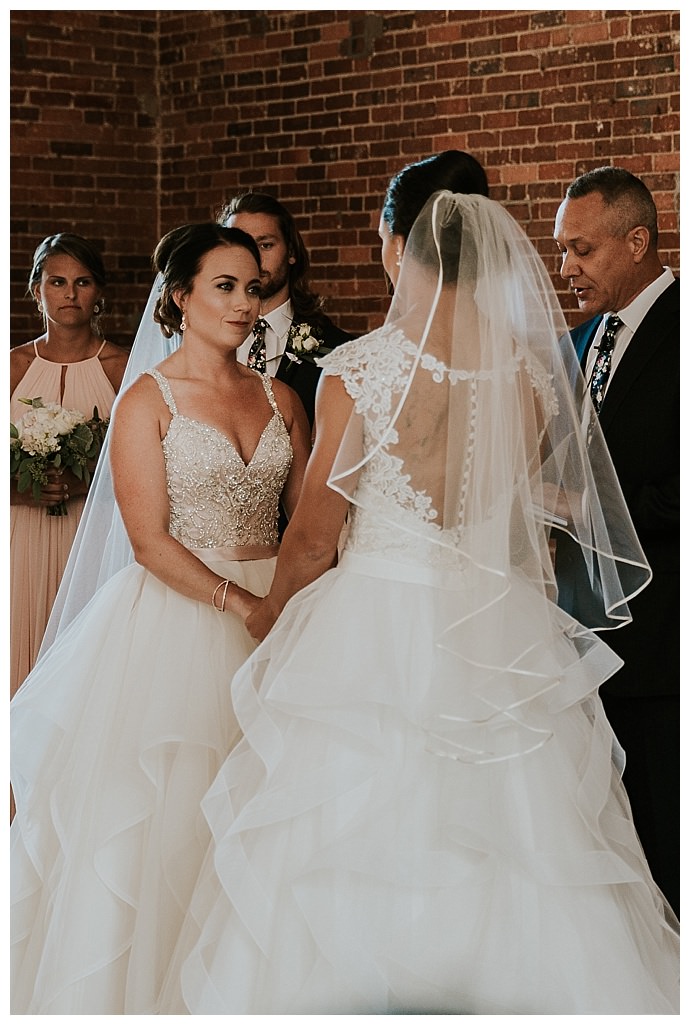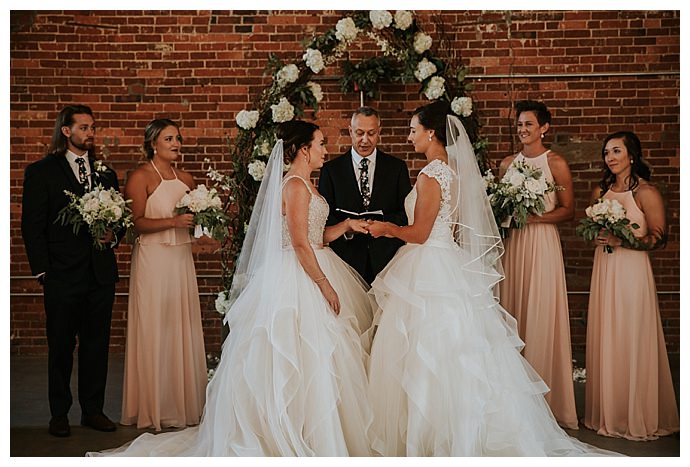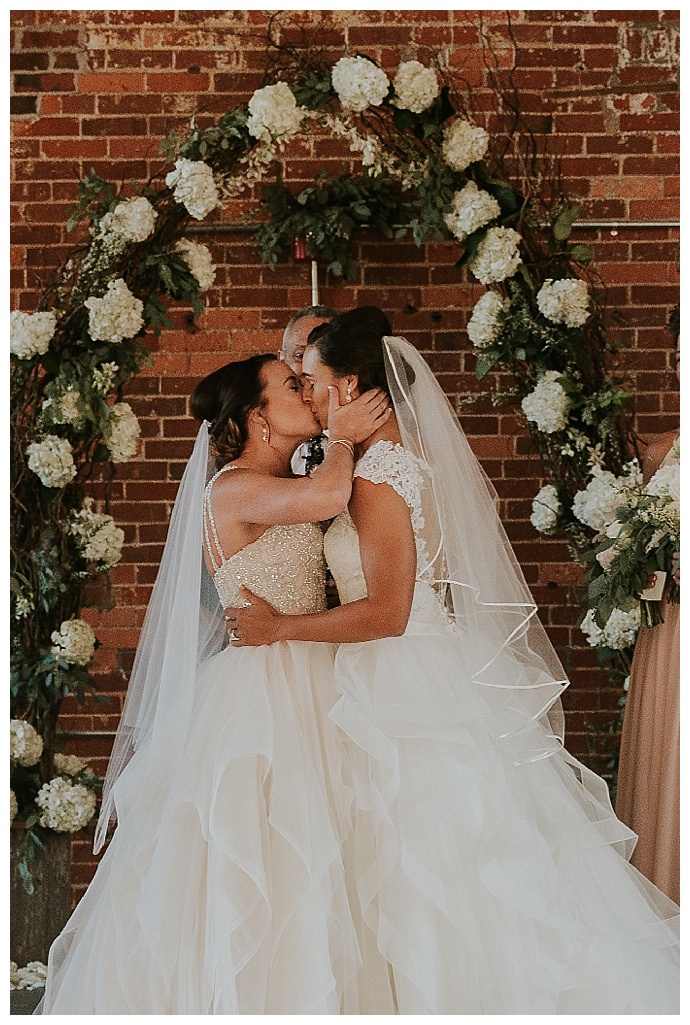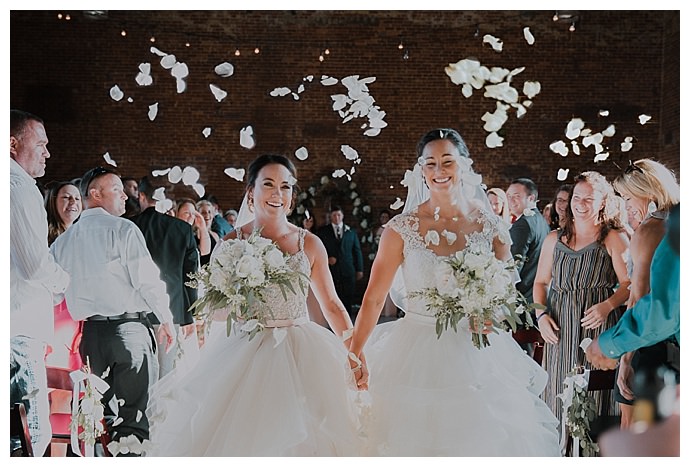 The Ceremony
Stephanie and Amanda wanted to see each other for the first time on their wedding day when they were walking down the aisle. So they skipped the first look, and Amanda says it was one of the best decisions they made that day. "We hadn't seen each others dresses nor did we know each others style," Amanda says. "So seeing Stephanie walk down the aisle in her dress was breathtaking." 
The ceremony setting was absolutely gorgeous at the Loray Mill Event Hall where the brides exchanged vows against a ceremony arch wrapped in greenery and white hydrangeas. The vows were particularly memorable for Amanda who says, "Hearing her vows, to me, will be something I will always remember." After the "I do's," Stephanie and Amanda recessed back up the aisle, hand-in-hand as they were showered with white rose petals thrown by their guests!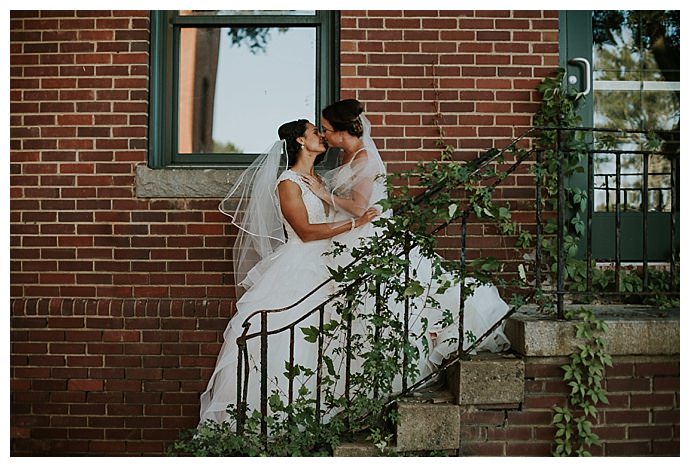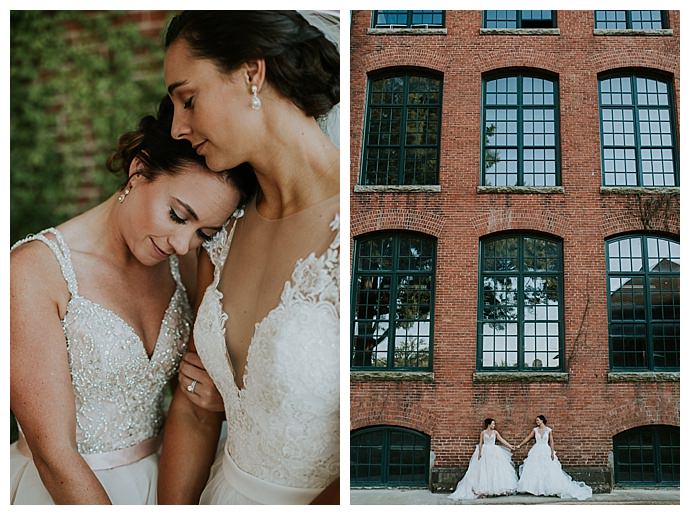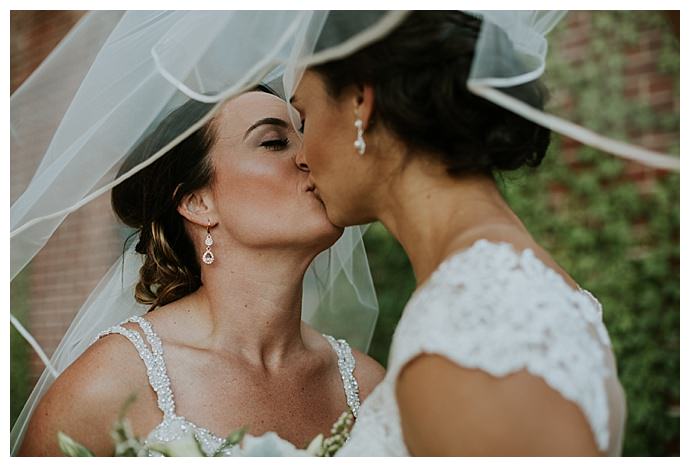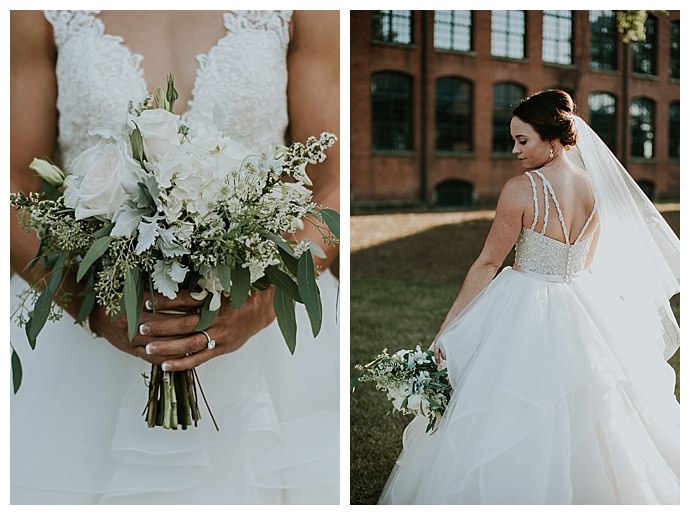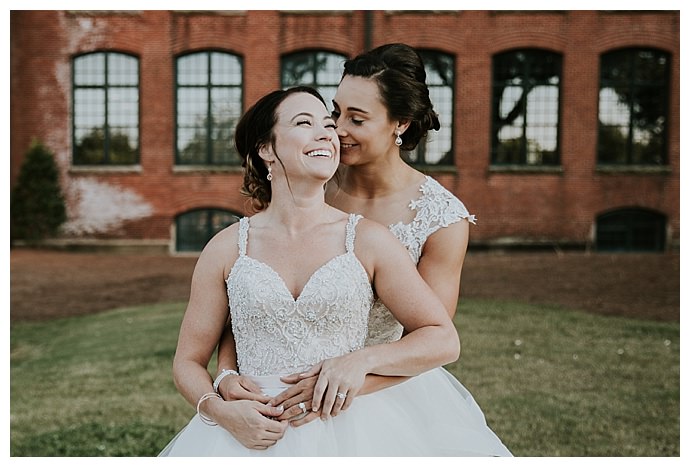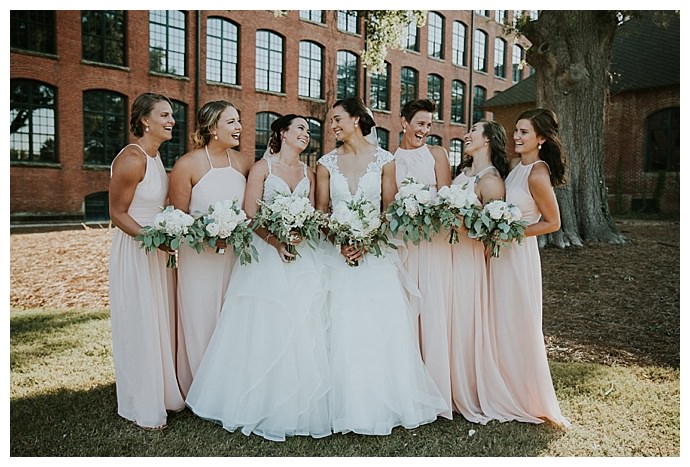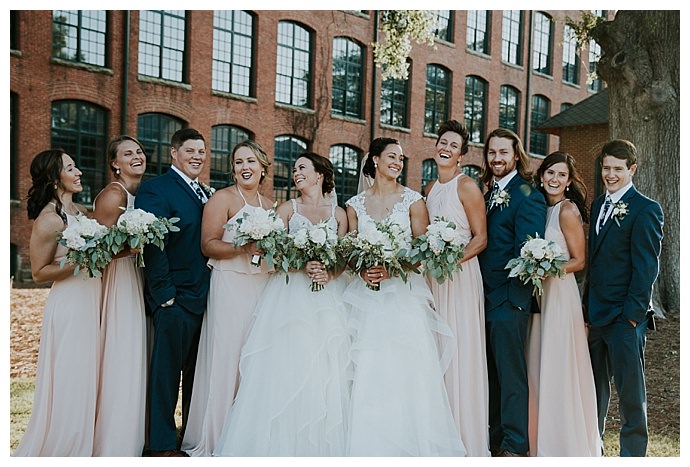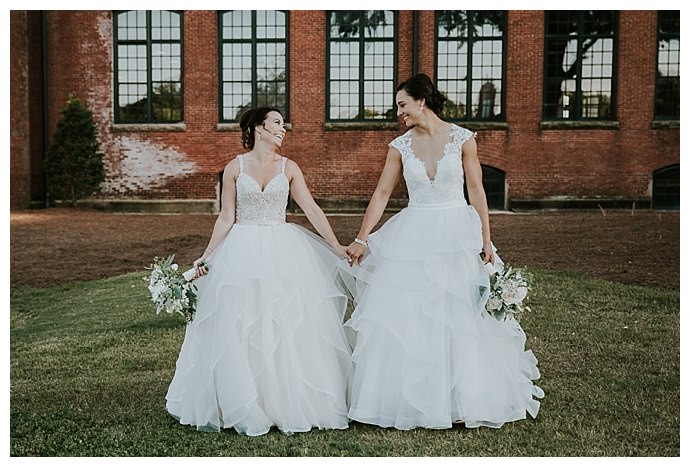 The Party
Stephanie and Amanda had their hearts set on a blend of rustic and elegant details for their wedding day. "We accomplished that by picking a rustic venue, and our decor was very elegant to tie our vision together," Amanda says. "We wanted a lot of greenery with clean and neutral ivory, blush and white flowers."
To complement the lush greenery, the newlyweds wrote their guests' names on magnolia leaves for place cards and decorated their three-tier wedding cake with seeded eucalyptus and fresh roses. "We chose three flavors that we thought everyone would enjoy," Stephanie says. "We had pumpkin chocolate chip, humming bird and lemon almond butter. All three flavors had a cream cheese icing that paired very well together!" After Stephanie and Amanda cut the cake and shared their first dance as a ray of light streamed through the window like a spotlight on a stage, they sent their guests home with a jar of popcorn kernels that said, "Thank you for popping by!"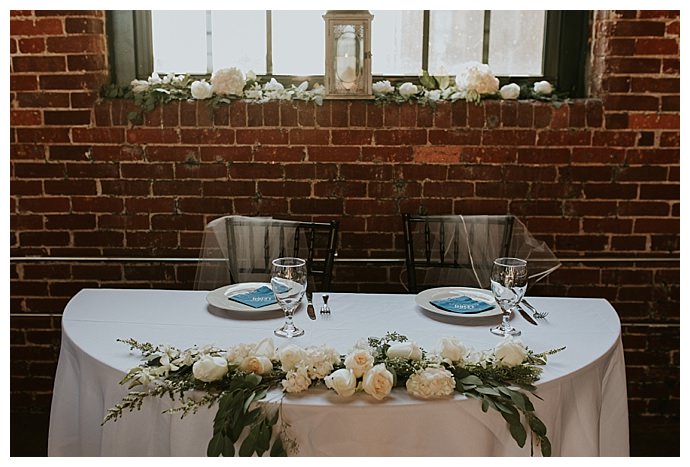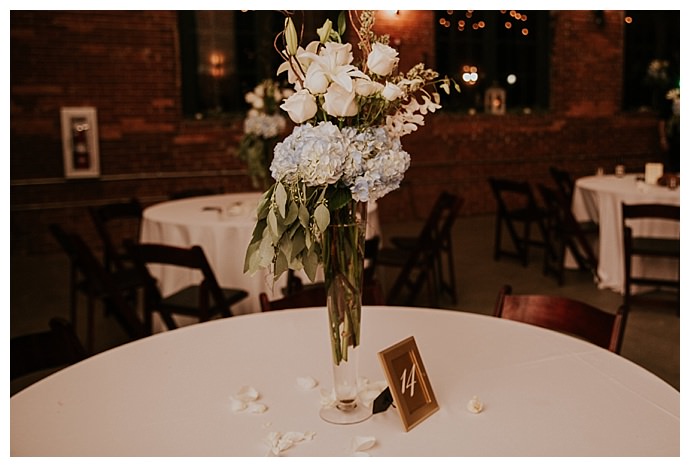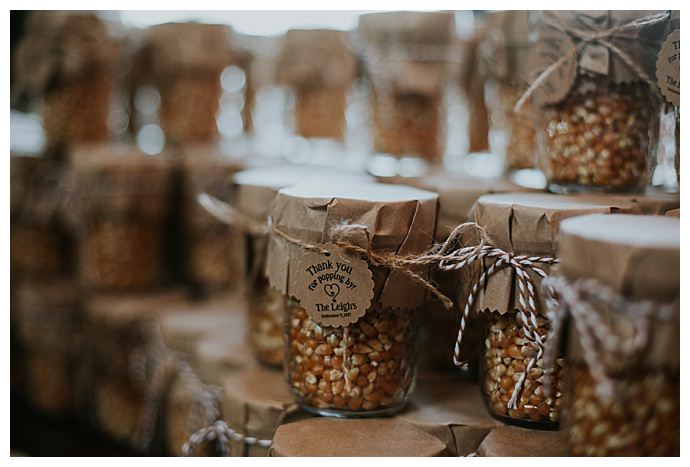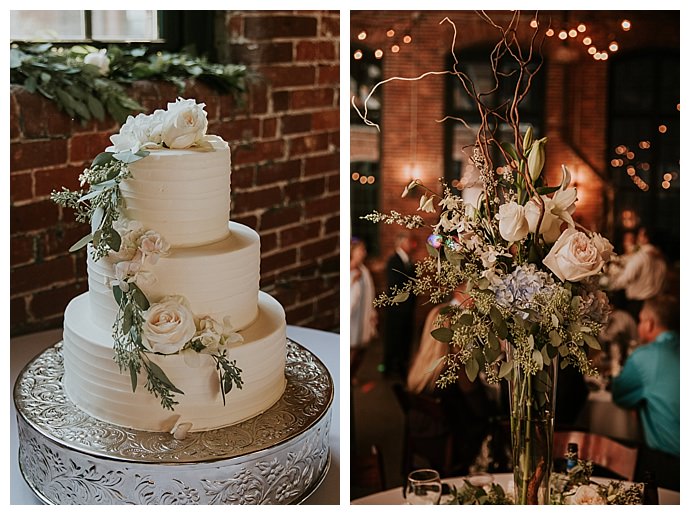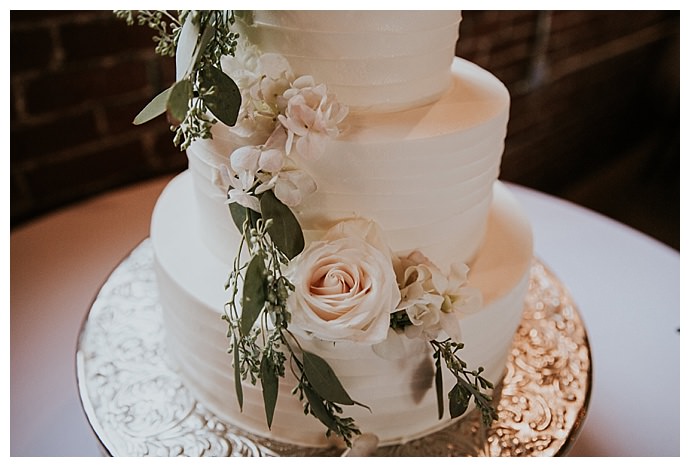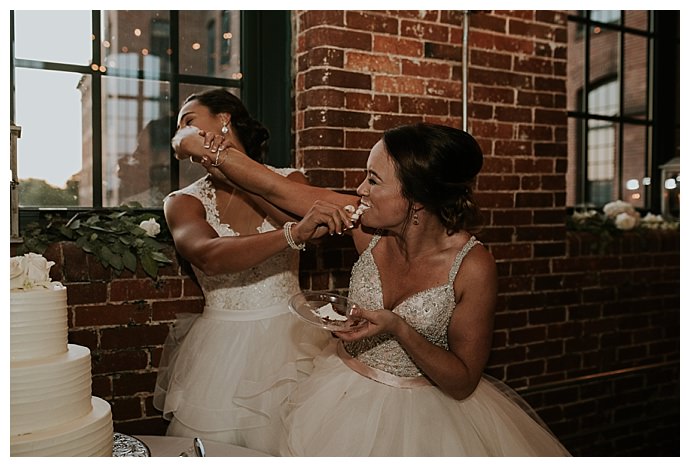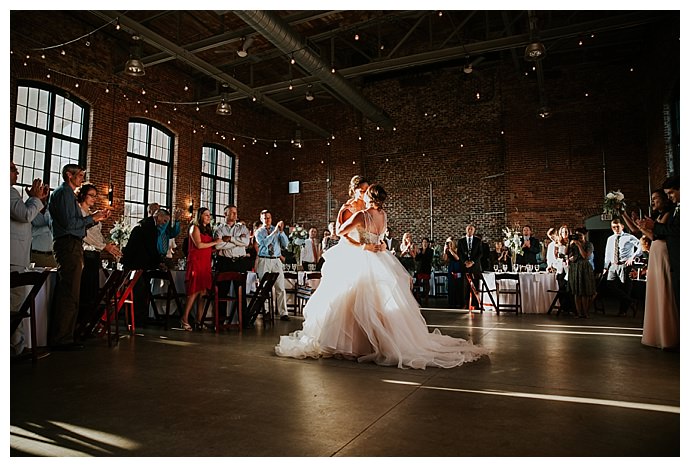 Memorable Moment
"I really enjoyed our garter toss," Stephanie says. "We think people expected Amanda to get my garter, but instead we switched roles in the middle of it and I went for hers. None of our friends saw it coming. It was definitely a highlight of the night!"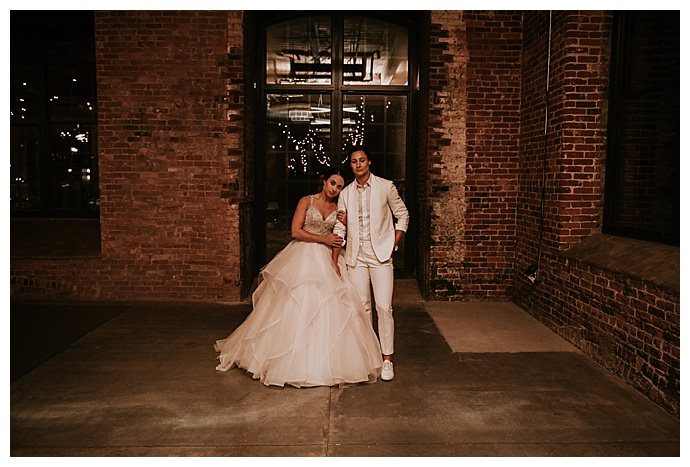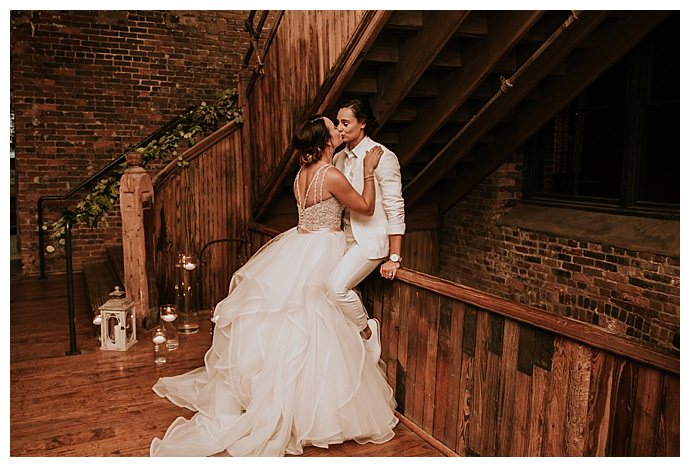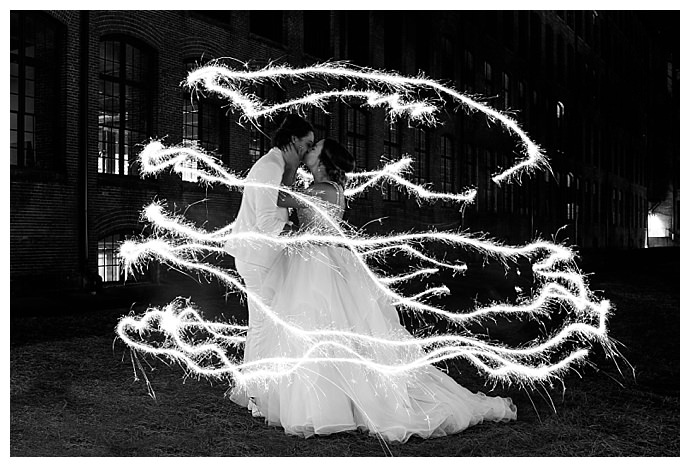 Submitted via Matchology
*Editor's Note: This post contains affiliate links. Each time you purchase an item via our affiliate links, Love Inc. is receiving a small percentage of the sale, thus you are helping our small, equality-minded business grow and allowing us to provide more content for YOU! Isn't that just fantastic?