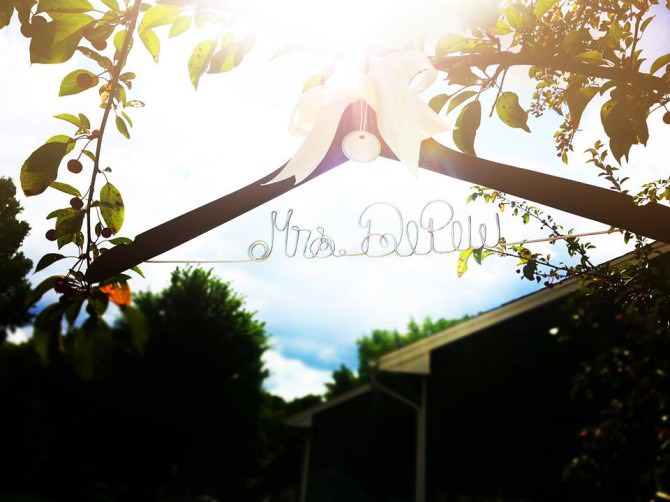 The infamous dress photo is a favorite on brides' shot list for their wedding day and I love the idea of adding a little somethin' special to it.
Whether you're going to be slipping into a frothy ball gown or a romantic sheath, it deserves to be displayed elegantly. Hangers by Chelsea creates beautiful wire designs such as "Bride," "I Do" and "Maid of Honor" on handsome cherry or maple wood hangers and can customize your order with a last name, wedding date or anything else you desire. Is it necessary? Nah. But it's the details that make a wedding day special and this is one that I'm totally smitten with. Just think of the photo opps … beautifully labeled bridesmaids dresses hanging next to your Mrs. Sanders gown—how sweet!
We included hangers from this up-and-coming company in our launch party's swag bags and they were an absolute hit—I'm still receiving messages from photographers and planners who attended saying how much their clients have loved the designs.
Prices range from $27 to $32 and you can place your order right online.