The traditional "bridal shower" and "bachelor/bachelorette parties" are, by definition, very gender binary-driven. While there is certainly no right or wrong way to host these pre-wedding fetes, it's important for friends and family who are in planning mode to ensure it reflects the VIPs.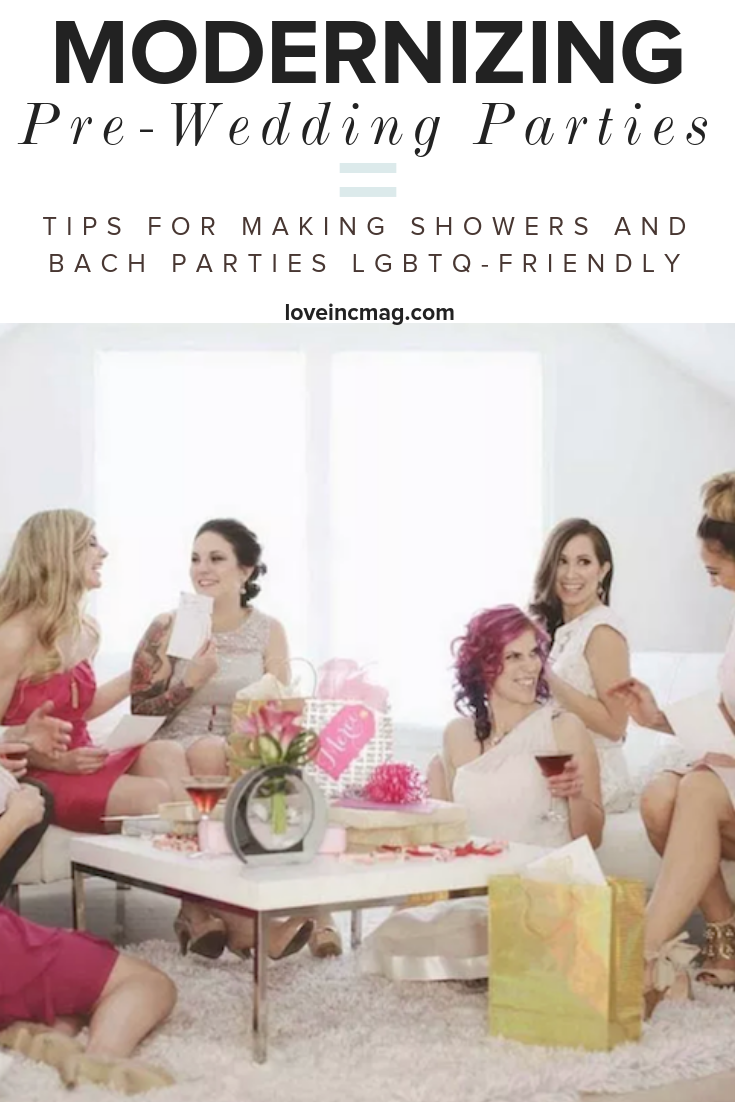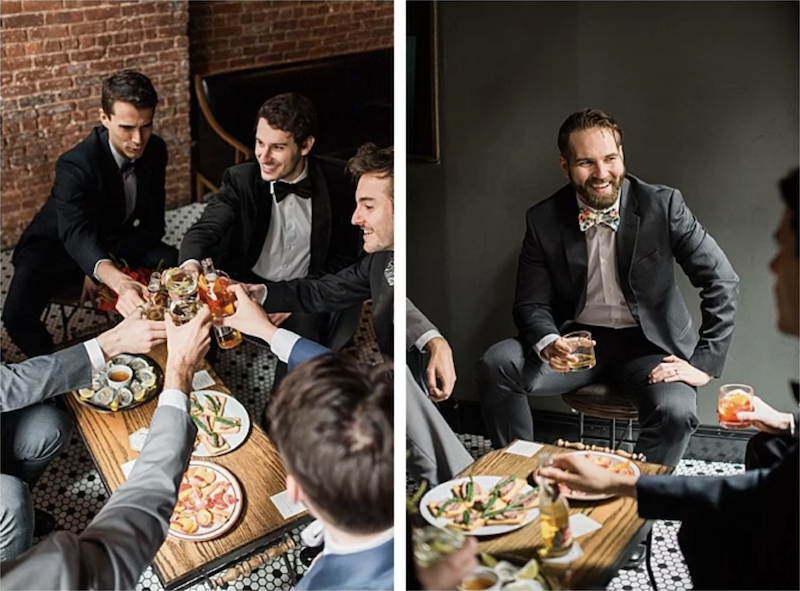 The Theme
The Tradition: Gender-specific bridal shower teas and "night out" bach parties
Modern Update: Whether you have one, two or zero brides, you don't have to choose one individual to celebrate. We love the idea of hosting a celebration for each partner or even combining the parties into one (if the couple is up for sharing their spotlight!), in which friends and family celebrate both soonlyweds at the same time.
And don't be afraid to think outside-the-box for a theme! A good start is to focus on the interests' of the actual couple. Is one of the grooms really into microbrews? Host a tasting party at a local brewery for the shower. Do the brides love the outdoors? Plan a glamping trip complete with hikes, swimming and s'mores. Does the event call for traditional floral designs or more masculine flowers?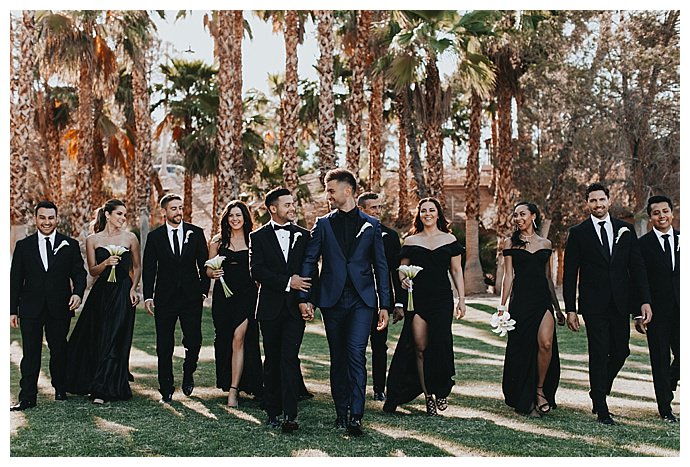 The Guest List
The Tradition: The wedding party; gender-specific guests
Modern Update: Friends who don't have a ticket to be a member of the wedding party are now receiving invites to celebrate in the pre-wedding festivities. With the average marriage age rising, couples are having more close friends from various circles (high school, college, work) and they want to celebrate with those special people, regardless if they're officially an attendant. And just as we're seeing mixed genders become more popular in the wedding party, we're also seeing the guest list stray from being gender-specific and embracing co-ed celebrations.
The Gifts
The Tradition: Emphasizing outdated gender roles with gifts for the bedroom or kitchen, such as cookware and lingerie.
Modern Update: The modern day registry is packed with more personalized items such as experience gifts (think sports tickets for two), hobby items and artisanal foods.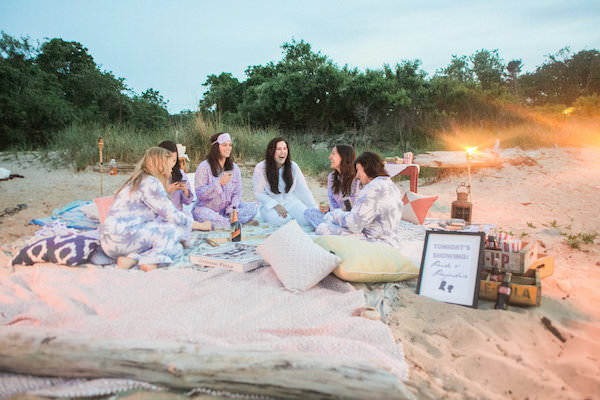 The Games
The Tradition: Shower Bingo, Toilet Paper Wedding Dress, Bach Scavenger Hunt
Modern Update: Some folks love these types of games, and if your bride- or groom-to-be are fans, then by all means, go for it! But refrain from playing for the sake of tradition — an overly regimented schedule is not fun for anyone. Instead, have a few house party go-tos handy or give a wedding-twist to favorites such as trivia or Catchphrase. (We particularly love this matrimonial card game inspired by Cards Against Humanity for bach parties!)
Old School Rules to Still Follow
1. The soonlywed(s) should send thank you notes to all shower guests, and don't forget those who couldn't attend but still sent a gift.
2. Don't invite anyone to the shower who will not be invited to the wedding (the sole exception is office showers).
3. Don't expect anyone to throw you a shower — it's a bonus, not an obligation.
4. Showers should be scheduled from a couple of months to a couple of weeks before the wedding.
5. It's completely okay to have multiple showers — just make sure the hosts coordinate with each other.
Photo credits: Brides' shower photo by Laura Dee Photography as seen on Ultimate Bridesmaid; Grooms' shower photo by Eileen Meny Photography; Wedding party photo by Adam Trujillo; Movie On the Beach Bach Party by Christina Zen Photography