By Brittny Drye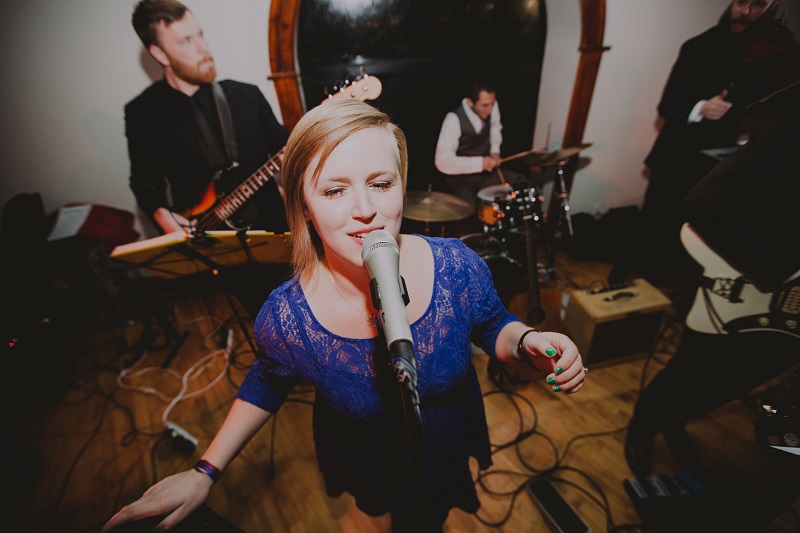 Being so submerged in the wedding scene, it's no surprise that many of my friends seek my advice as they begin their own wedding planning and one of the most frequently asked questions is "What are the things I should splurge on?" and my answer is always the entertainment.
Whether it's your first dance or Grandma twerking on the dance floor, some of the best memories of the day will be made to music and, without sounding too cliche, the entertainment is truly the heart of the party. And we all want to throw a good party, right?
So now you have to decide … DJ or band?
Wedding bands have garnered a bad rep for being cheesy, relying on hits like the "Y.M.C.A." to get the crowd on the dance floor and resulting in a shift of D.J. domination for weddings in the last decade. But we're now seeing the pendulum swing back as more bands are emerging that have marketed themselves as the "anti-wedding band." And while DJs are still a great choice, having alternative band options is music to my ears.
And thanks to events website Brooklyn Based, some of our favorites are gathering together under one roof on Wednesday, February 26 for the "Rock the Wedding Bells" showcase at the Bell House in Brooklyn. With doors opening at 7:00 p.m., couples can see eight kick-ass bands perform with styles that range from pop string quartets who can cover the Smiths to a dance band that can play Janelle Monae and Johnny Cash. Be sure to check out the great eight's individual websites:
The Affections 
Baby Soda Jazz Band
Colin McGrath
The Loyales
MIXTAPE: a cover band for hipsters
The Prenups 
Red Hook Orchestra
Tribute String Quartet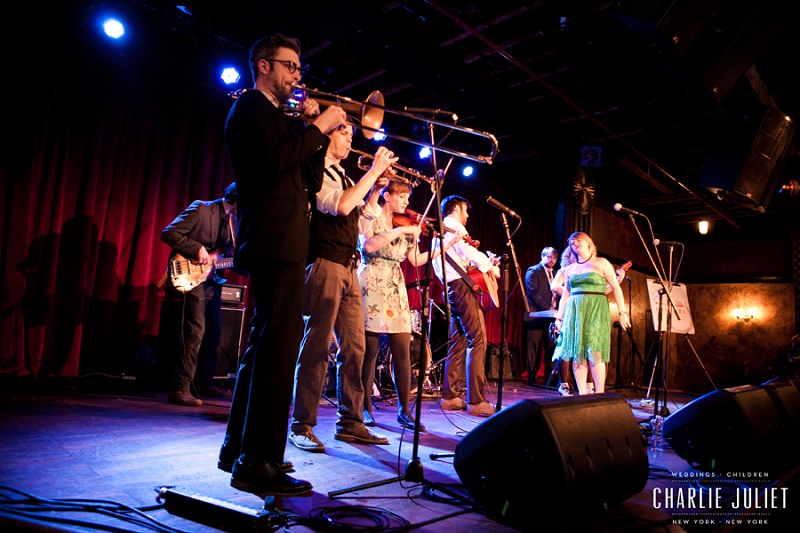 The night will be hosted by marriage officiant Matt Levy and catered by Delaney Barbecue who have just added weddings to their catering menu (side note: they have hands down the best brisket this Southern transplant has tasted in her seven years in New York City). Tickets are only $10 in advance/$15 at the door so whether you're still in the DJ versus band debate with your partner or already have your heart set on going live but haven't found the right band yet, you definitely don't want to miss it. Good food, good music, how can you go wrong?
Photography by Chellise Michael Photography; Charlie Juliet Photography