The moment a calligraphy-covered envelope shows up in your mailbox, you know something special is on the horizon. Inside, an elegant piece of cardstock with the details of your friends' wedding offers a glimpse into the excitement of the big day. But what if you opened that envelope to a visual treat — a live video of the soonlyweds looking heartwarmingly in love as they personally ask you to join them in celebrating their nuptials? That's exactly what Engaging Invites is doing with their game-changing interactive stationery.
They've already made a splash on the business world, creating unique platforms for real estate agents to showcase their properties, interactive brochures for medical offices and tools for beauty companies to showcase their products. And with the innovative marriage of print and technology, Engaging Invites is now sweeping the wedding world off its feet. With an embedded 7-inch LCD display, a rechargeable battery and built-in speakers that accommodates up to 3 minutes of video, soonlyweds can wow their guests with a one-of-a-kind invitation that will become a treasured keepsake for years to come. Personalized details continue to be the backbone of what make weddings so special, and this stationery gives brides and grooms the chance to go beyond the traditional piece of paper without losing the integrity of a printed invitation.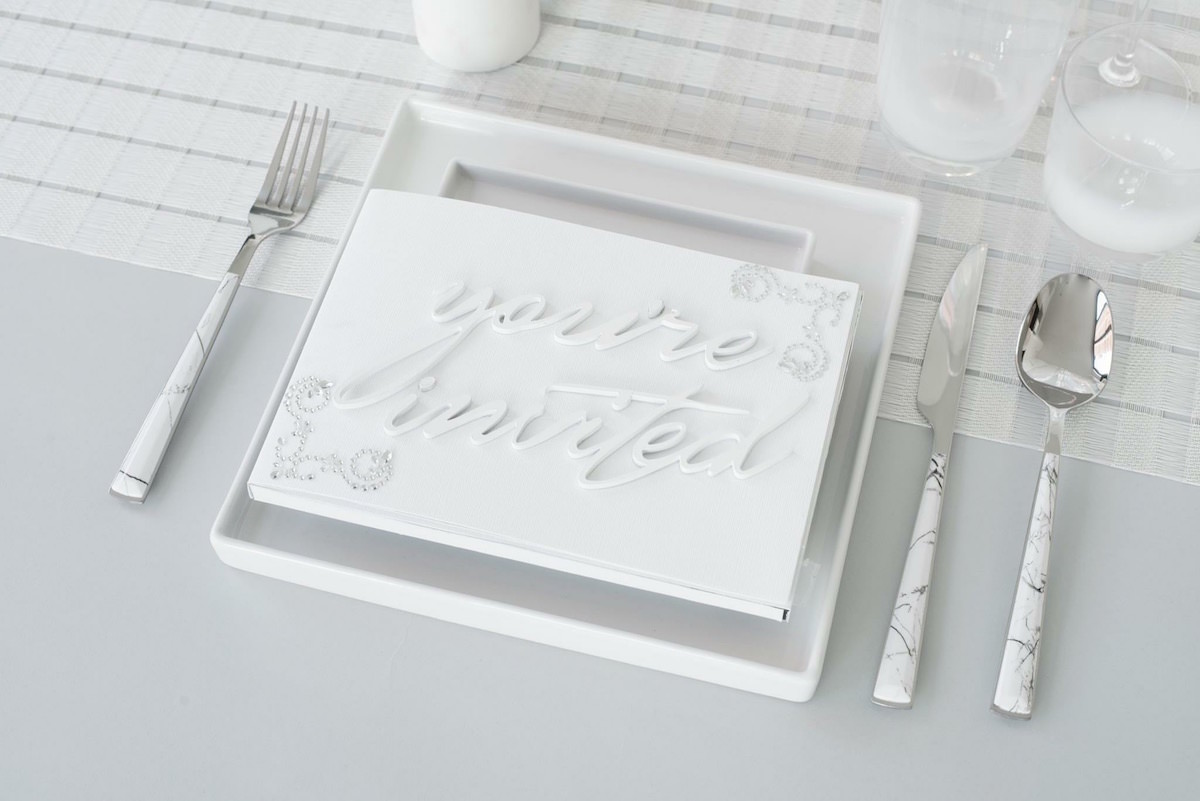 To celebrate Pride this month, Engaging Invites whipped up this rainbow-colored tablescape with beautiful flowers and an insane wedding cake to show off the magic of their technology. The invitations pay homage to the history of LGBTQ rights, from where it all began at the Stonewall Riots to next year's planned March for Equality. The classic white invitation with beaded embellishments on the corners has "You're Invited" scrawled across the cover in 3D lettering. After lifting the flap, a video screen nestled inside the shape of a heart begins to play, and a world of possibility is born. While we love the idea of this innovative stationery for use as wedding invitations, we envision this breakthrough technology being used for everything from a unique bridesmaid proposal or epic thank you cards to a gift for friends or family who weren't able to be there, providing a small but meaningful slice of a special wedding day.
We're so excited to share this exciting new technology from a company who is a proud supporter of the LGBTQ community! So, don't forget to check out the awesome video below to see one of their invitations in action.