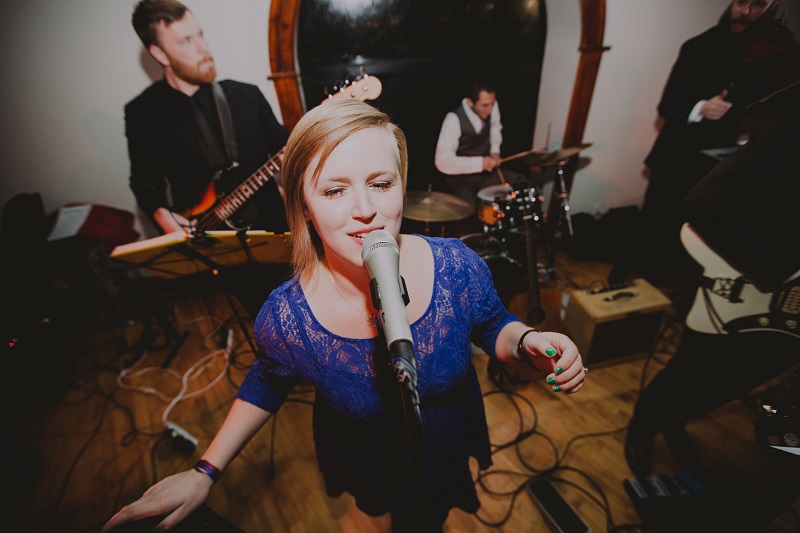 Perhaps the one single entity that can make or break a wedding is the music. Talk about pressure, eh? Some of your most memorable photos of the night will stem from songs, whether it's walking down the aisle to a dramatic ballad or grandma getting her groove on on the dance floor.
But the question is: Band or DJ?
Admittedly, wedding bands have a bad rep of being cheesy (Y.M.C.A. anyone?) which is why I always recommend seeing them live before booking. Luckily, for couples in and around New York City, you have the opportunity of seeing eight kickass bands who have emerged far from the wedding band stereotype, marketing themselves at the "anti-wedding band."
Whether your vision includes a pop string quartet who can cover the Smiths, a dance band that can play Janelle Monae and Johnny Cash, Prohibition-era jazz, 80s jams, classic rock, R&B or soul, you'll hear the best bands in New York to rock your wedding next Wednesday, March 25 during the "Rock the Wedding Bells" showcase at The Bell House in Brooklyn.
Here's the lineup:
Front Room:
7:00pm Baby Soda Jazz Band
7:40pm Tribute String Quartet
8:20pm The Affections
Main Stage:
7:20 45 Riots
8:00pm  MIXTAPE: a cover band for hipsters
8:40pm The Loyales
9:10pm Kinky Spigot and the Welders
9:30pm The Joe McGinty Seven (Loser's Lounge)
Doors open at 6:30 p.m. Tickets are $10 in advance and available here. Whether you're looking for your wedding band or just want to jam out to some solid tunage, you won't want to miss this event.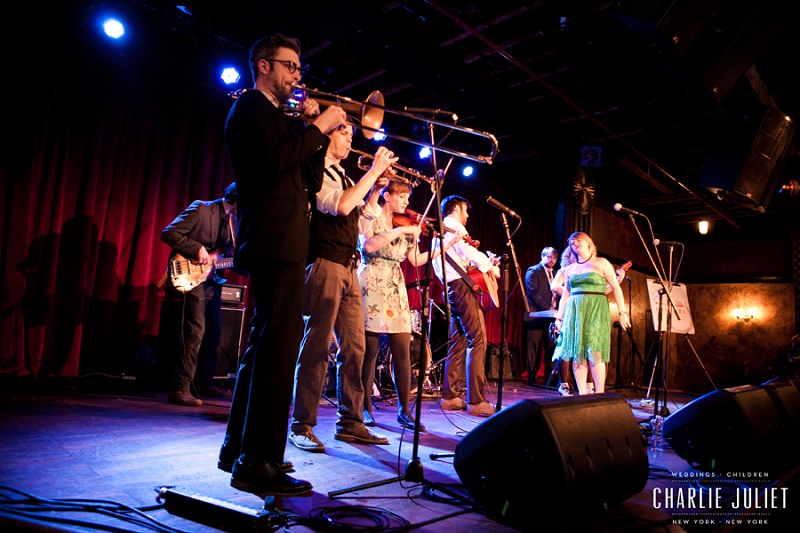 Photography by Chellise Michael Photography; Charlie Juliet Photography