Spritz season has arrived, and whether you're seeking a signature cocktail for al fresco dining or your summer wedding, these light, effervescent aperitifs are always a crowd-pleaser.
Before we dive into the recipes, let's define what exactly is a spritz. A true spritz is a low ABV, sparkling wine-based drink with a bitter liquor and topped with soda water.
And while we always appreciate the foundation, mixologists have really put their own twist to the spritz while keeping the refreshing summer vibes that spritzes are known for. We've rounded up 17 spritz cocktail recipes to inspire you for your summer wedding signature cocktail/mocktail (or hey, a Tuesday afternoon). Don't want to play bartender? Scroll to the bottom for a bonus section of ready-made options we love!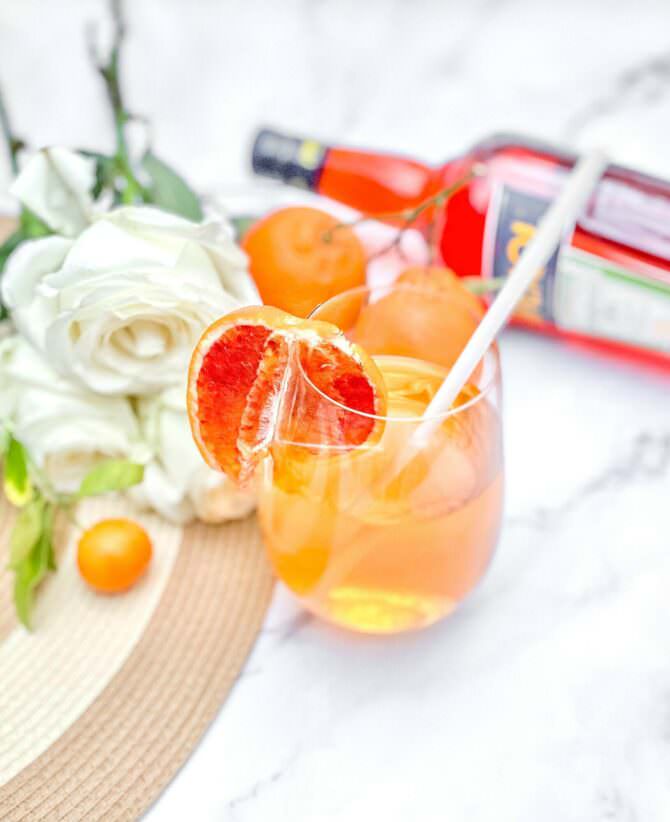 Aperol Spritz: We'll start with the OG of spritzes … the Aperol Spritz. Bitter and bubbly, this Italian cocktail recipe, whose trademark orange is a sign of summer, can be traced back to the 1950s (with Aperol itself being around since 1919) , though we have modern-day marketing to thank for its surge of popularity in the 2000s.
RECIPE
3oz Aperol
3oz dry Prosecco
1oz (splash) of club soda
Orange slice for garnish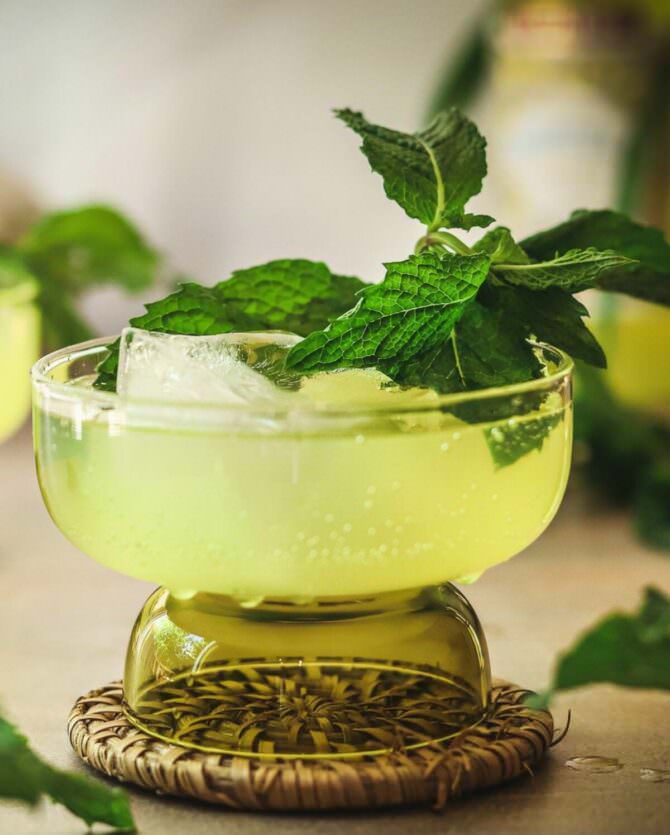 Limoncello Spritz: Another Italian mainstay, this recipe from Gourmet Bon Vivant will instantly transport you to the Amalfi Coast.
RECIPE
2oz Limoncello
3oz Prosecco
1oz Soda Water
1 sprig fresh mint
Add your limoncello to a glass (with or without ice), and then top it with the Prosecco and soda water. Slap your mint leaves a couple of time to wake up the flavor. Garnish with the mint leaves, and serve.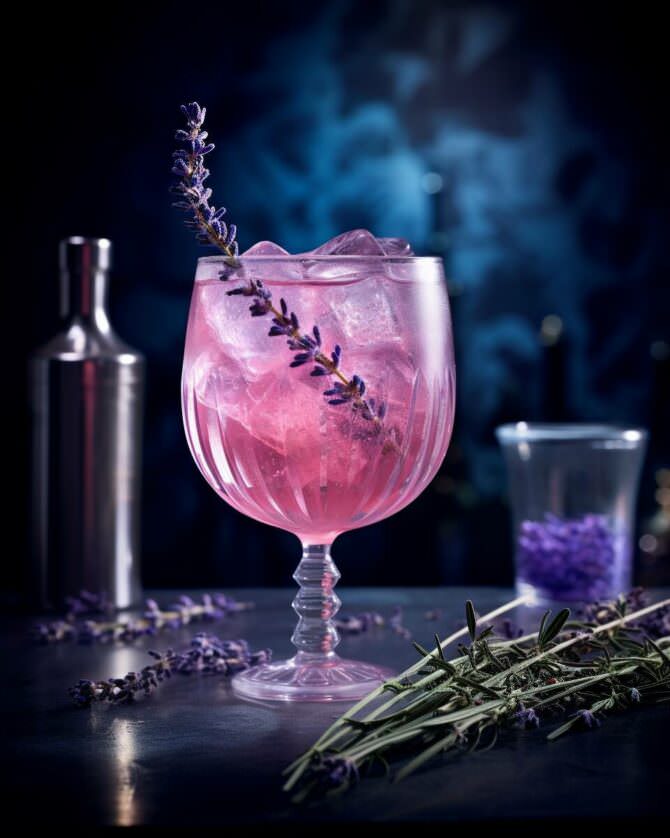 Lavender Love Spritz: Another favorite summer flavor? Lavender! This fragrant spritz recipe by Ukranian food blogger and chef Bayev's Kitchen screams warmer months.
RECIPE
1oz lavender-infused gin
2oz Prosecco
1oz fresh lemon juice
Soda water
Ice
Fresh lavender sprig for garnish
Fill wine or cocktail glass with ice. Pour lavender-infused gin over the ice. Add Prosecco and lemon juice. Top off with a splash of soda water and stir gently to combine. Garnish with a fresh sprig of lavender.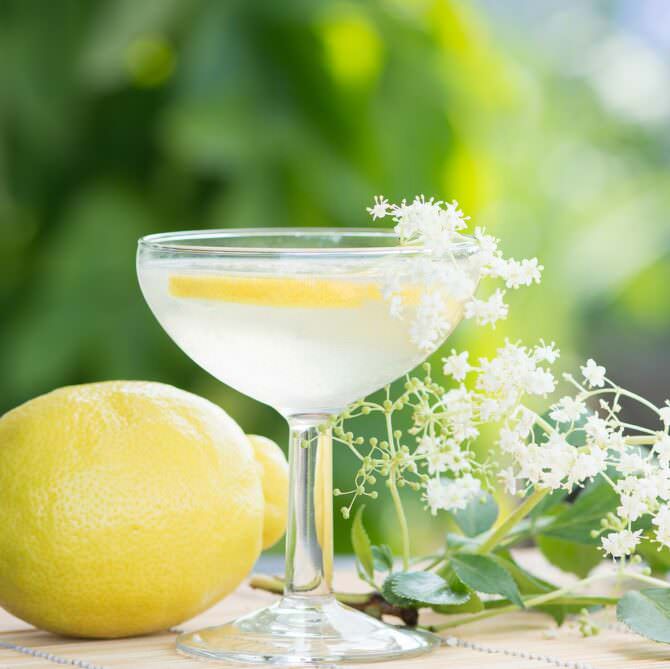 St. Elder Classic Spritz: This simple and delicate elderflower cocktail by St. Elder is light and refreshing — the perfect summer sip!
RECIPE
1oz elderflower liqueur
Prosecco
Lemon twist
Pour elderflower liqueur in a flute or coupe glass and top with your favorite Prosecco. Float a lemon twist to garnish.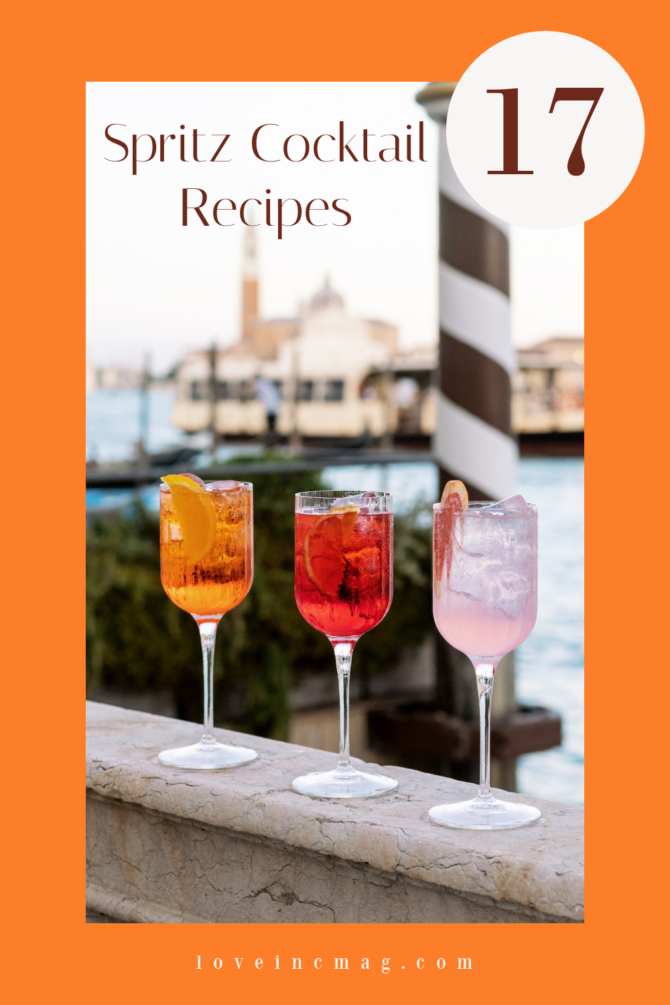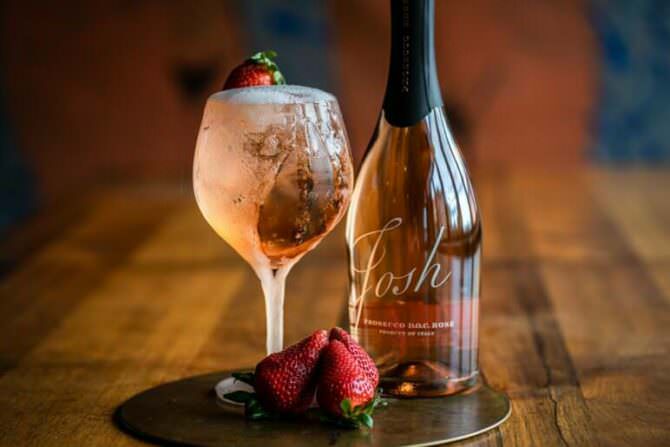 Queen Berry Spritz: From Josh Cellars, this unique blend of strawberry and grapefruit flavors is the perfect sweet-sour combo.
RECIPE
.5 parts strawberry liqueur
.5 parts Aperol
2 parts grapefruit soda
3 parts Prosecco Rosé
Add ingredients to a wine glass over ice, gently stir to combine, and garnish with a strawberry.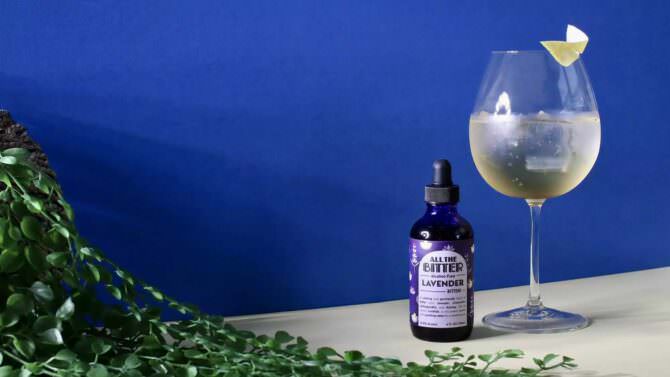 Spritz & Chill: No list of recipes is complete without a great non-alcoholic option. This recipe created by Carly and Ian of All the Bitter follows the classic Aperol Spritz format, but uses a non-alcoholic aperitif called Martini Floreale, plus non-alcoholic sparkling wine, club soda, and their bitters. "It hits all the same bittersweet notes as a classic spritz, but with floral flavors of lavender and chamomile," says Ian. "And because our bitters contain ashwagandha, skullcap, and passionflower, it has a calming effect as well, effectively replacing some of what you're missing without alcohol!"
RECIPE
3 ounces non-alcoholic sparkling wine
2 ounces Martini Floreale (non-alcoholic aperitif)
1 ounce club soda
3 full droppers Lavender bitters
Directions: Fill a wine glass with ice. Add all ingredients, stir, and garnish with a lemon twist.
Ian adds, "We like Noughty Alcohol-Free Sparkling Chardonnay. And this cocktail can be made with a strongly brewed, chilled chamomile tea instead of Martini Floreale. Omit the club soda and use 3 ounces of tea, 3 ounces of sparkling wine, and the lavender bitters."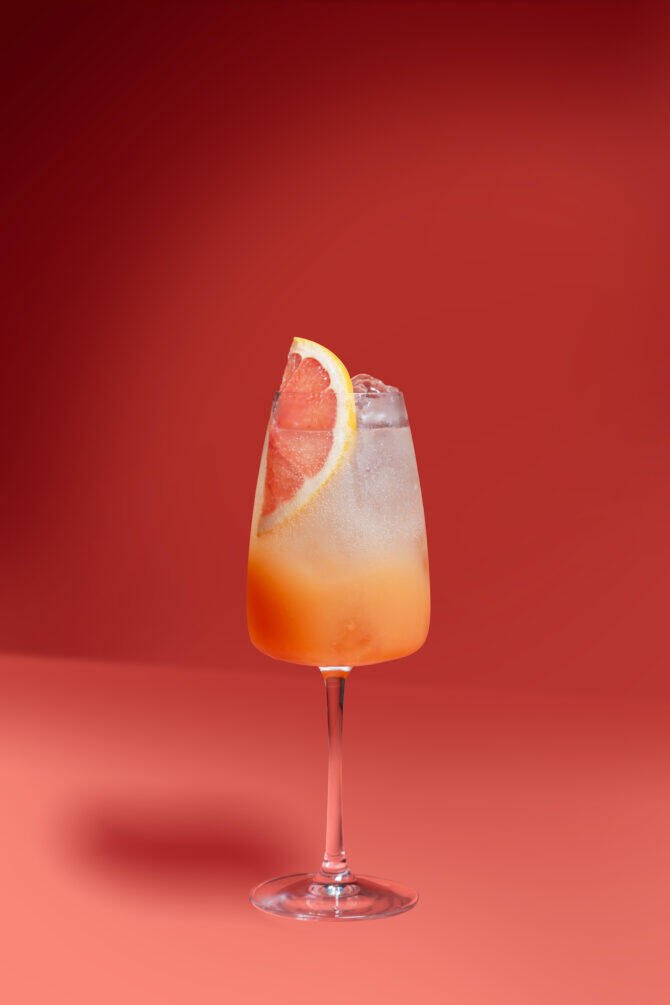 Clean Verano Spritz: Bitter, bubbly and refreshing, this spritz recipe by ABC Fine Wine & Spirits is another delicious no-alcohol option.
RECIPE
2oz of CleanCo Clean T Blanco Tequila Alternative
3oz of FeverTree Sparkling Pink Grapefruit
Grapefruit Slice
In a wine glass, add CleanCo Clean T and sparkling pink grapefruit. Layer ice and grapefruit slices.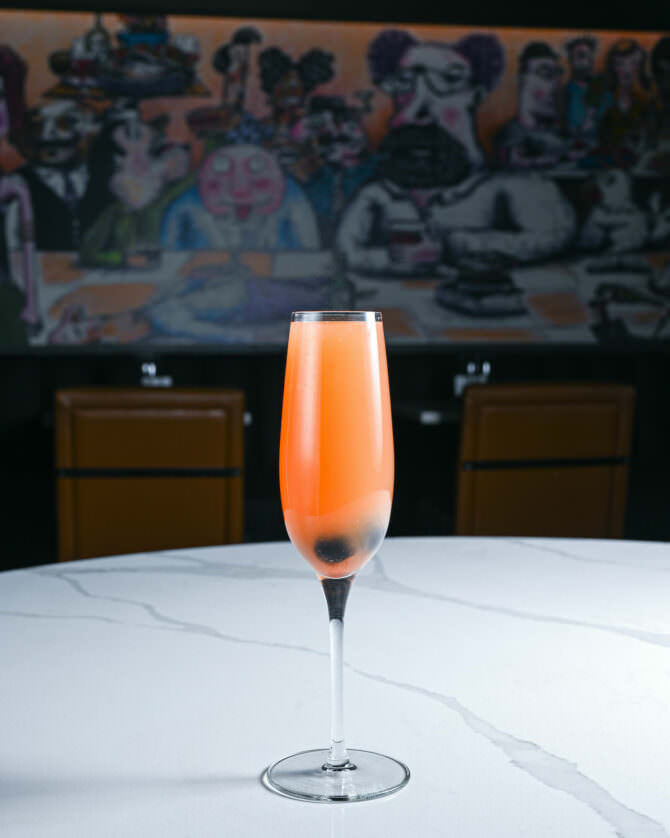 Venetian Sunset Spritz: Executive Chef Steve Chiapetti of the Albert in Chicago has created a menu inspired by his Calabrian heritage, and worked closely with the bar team to create great cocktails to pair it with, including this spritz-y bev. Photo Credit: Katherine McConnell
RECIPE
3 Luxardo Cherries in Champagne Flute (place these first)
.75 oz Triple Sec
.75 oz Cranberry
.5 oz Blood Orange Juice
Topped with Prosecco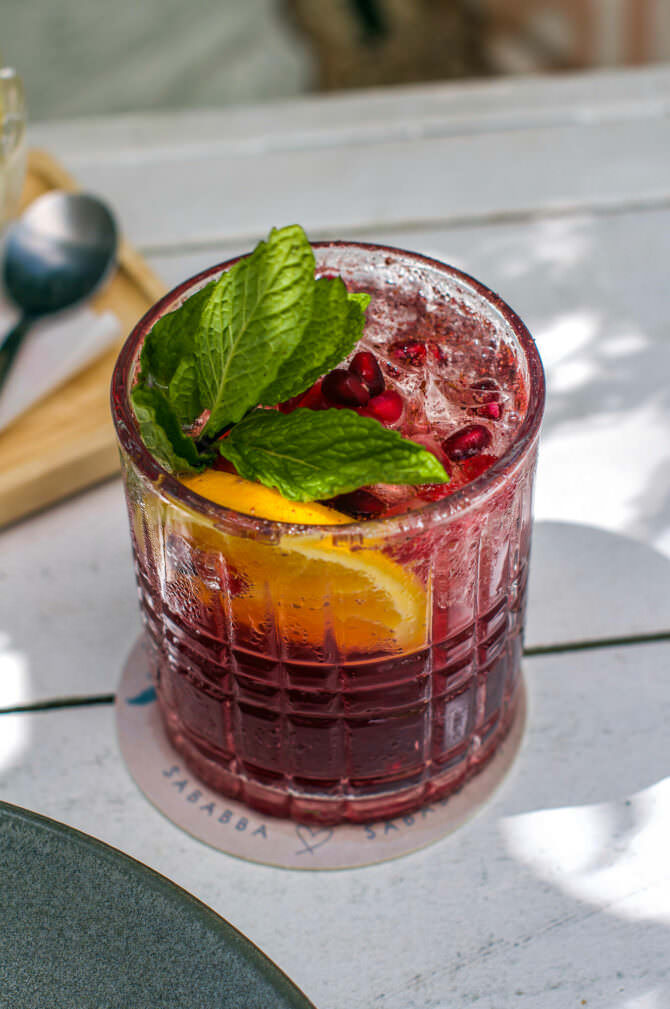 Abbalé Spritz: This tangy version comes from Abbalé Telavivian Kitchen in Miami Beach featuring delicious Telavivian flavors like sumac and mint.
RECIPE
Pomegranate juice
Prosecco
1oz Martini & Rossi Fiero
Sumac
Pomegranate seeds
Mint
Fill rocks glass with ice. Add a splash of pomegranate juice. Pour LaMarca Prosecco until 3/4 glass is filled. Add Martini & Rossi Fiero, and garnish with a lemon round, pomegranate seeds , sumac and mint.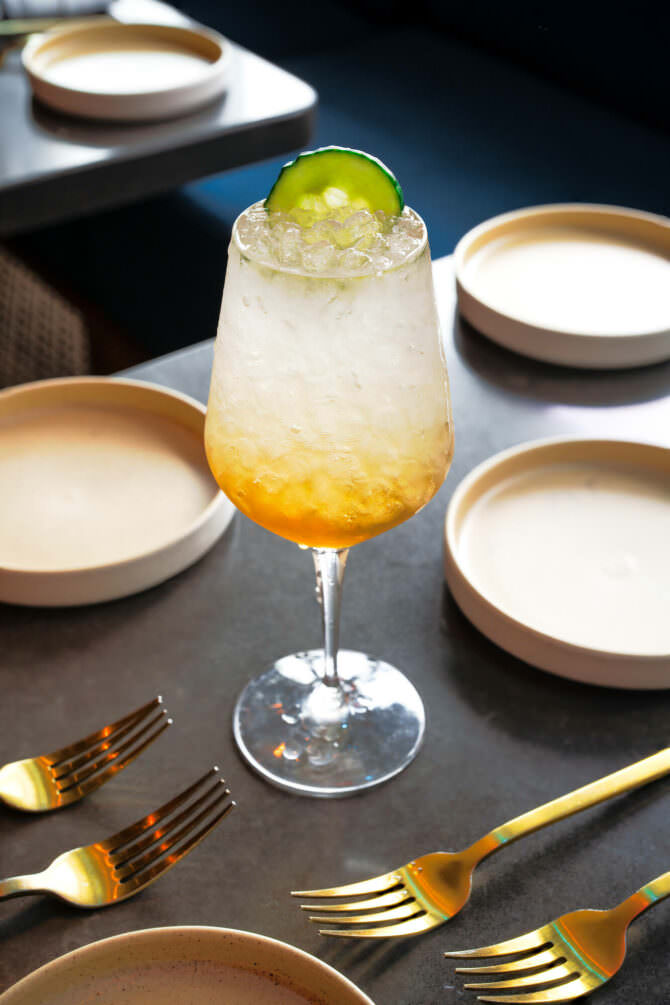 Mezcal Pimms Spritz: Veteran bartender Carlos Ruiz tapped into his Peruvian upbringing for this lime-centric cocktail (a Peruvian household staple). "The acidity in fresh citrus helps balance the sweetness in the cocktail," says Ruiz. "It can cut through the richness of other ingredients and provide a refreshing and palate-cleansing effect."
RECIPE
.5oz Mezcal
1oz Pimm's liquor
.5oz lime juice
.5oz simple syrup
2 cucumber slices
2oz. ginger ale
2oz. Prosecco
In a cocktail shaker add all ingredients. Muddle, whip shake, strain into wine glass. Add crushed ice and add 2 oz. Ginger Ale and 2 oz. Prosecco. Garnish with a cucumber slice.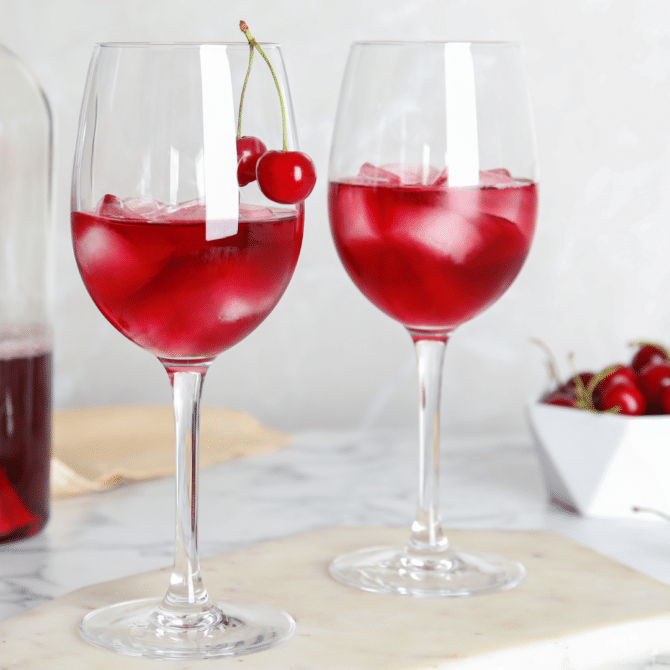 Cherry Merry Spritz: This tart twist to a classic spritz by ABC Fine Wine & Spirits is perfect for an Aperol Spritz sipper looking for a change. "The rich, fruity notes of black cherry and deep red hue add new depth to the Italian cocktail," says Sarah Bradley, ABC's communications specialist.
RECIPE
2 oz Cherry Merry Aperitivo
2 oz Prosecco
2 oz soda water
Cherries
Combine ingredients in a wine glass over ice. Stir to combine and garnish with cherries or lemon twist.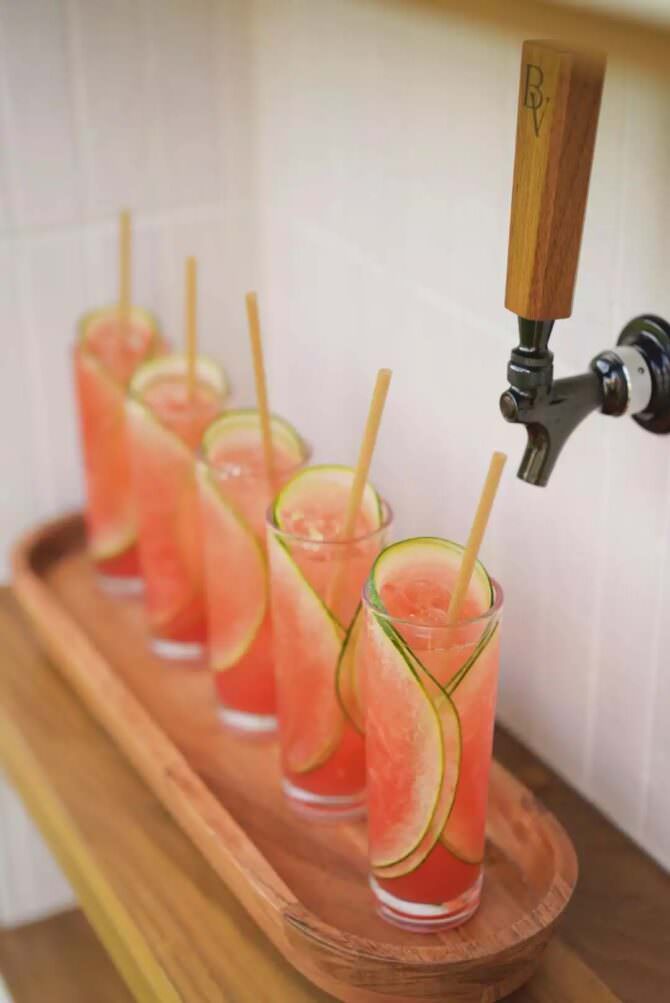 Watermelon Lychee Spritz: Alessandra Pallozzi, owner and lead mixologist of vintage-inspired mobile bar Bevi e Vivi, shared the recipe for one of her popular cocktails that she serves up from her adorable three-wheel Piaggio Ape.
RECIPE
.5oz Lime Juice
1oz. Watermelon Juice
1oz. Lychee Liqueur
Add ice
Top with 3 oz. Prosecco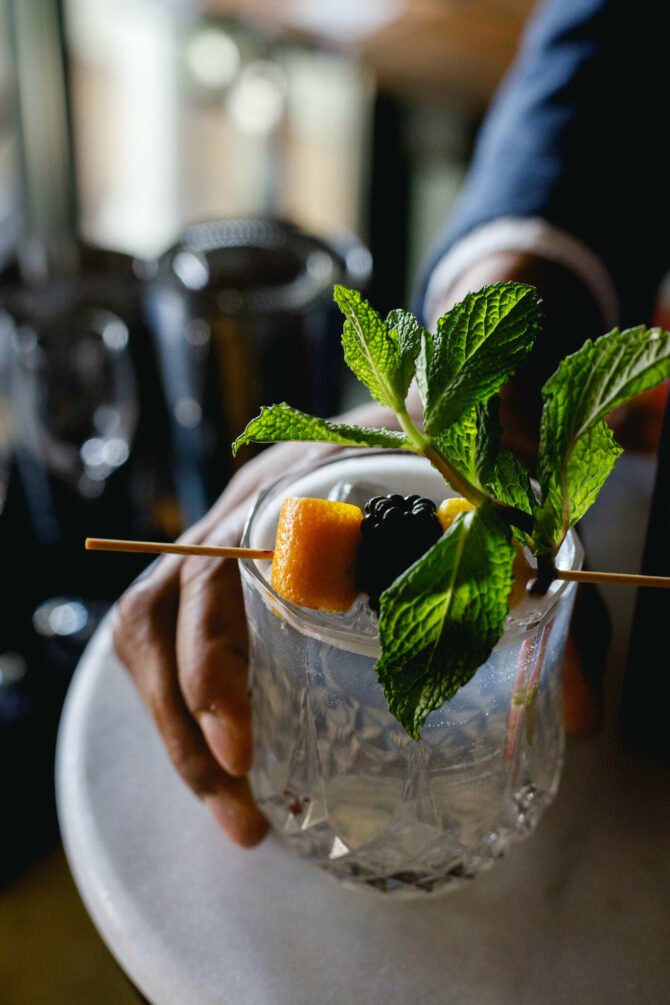 Patio Punch Spritz: From Highclere Castle Gin mixologist, this delightful cocktail is citrus-forward with a touch of juniper and a crisp, dry floral palate.
RECIPE
2 oz. Gin
1/3 oz. Fresh Lemon Juice
1/3 oz. Fresh Lime Juice
1 oz. Lemonade
Put all ingredients in shaker with ice and shake. Pour over fresh ice in cocktail coupe or your favorite cocktail glass and top with Prosecco. Garnish with mint, berries, lemon or orange peel.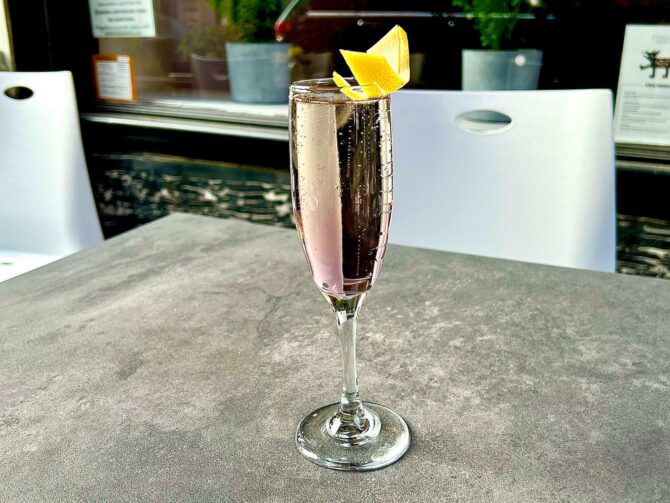 Purple Pose Spritz: A colorful twist to the St. Germain spritz, this cocktail came to fruition through a partnership between Fonda Restaurant and Supergay Vodka, where they created two specialty cocktails with proceeds going to SAGE, an organization that supports advocacy and services such as transportation for LGBTQ+ elders.
RECIPE
1.5 oz vodka
.75oz St. Germain
Champagne
.5oz of Creme de Violette liqueur
lemon twist
Grab a small tin shaker. Add vodka and St. Germain and stir for about 10 seconds. Strain into a flute or coupe and top it off with Champagne. Finish it with Creme de Violette liqueur and lemon twist into the glass, then serve.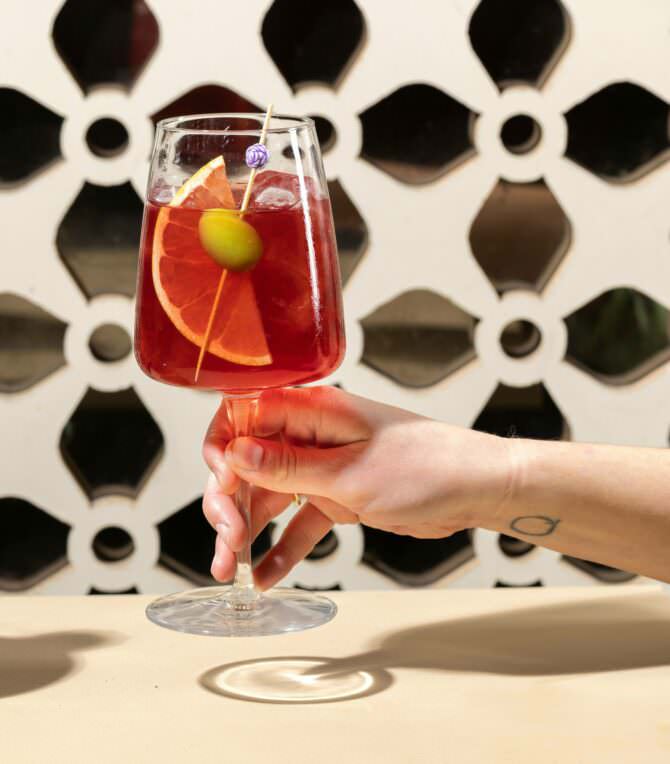 Citrus Hibiscus Spritz: Crafted by Chambord mixologist Natasha David, the raspberry Chambord mixed with the floral and tannic notes of the hibiscus and hint of lemon creates a refreshing, easy-sipping cocktail.
RECIPE
2 oz. chilled hibiscus tea
1.5 oz Chambord
0.25 oz lemon juice
Champagne to top
Build in a wine glass over ice, stir. Garnish with grapefruit crescent and olive.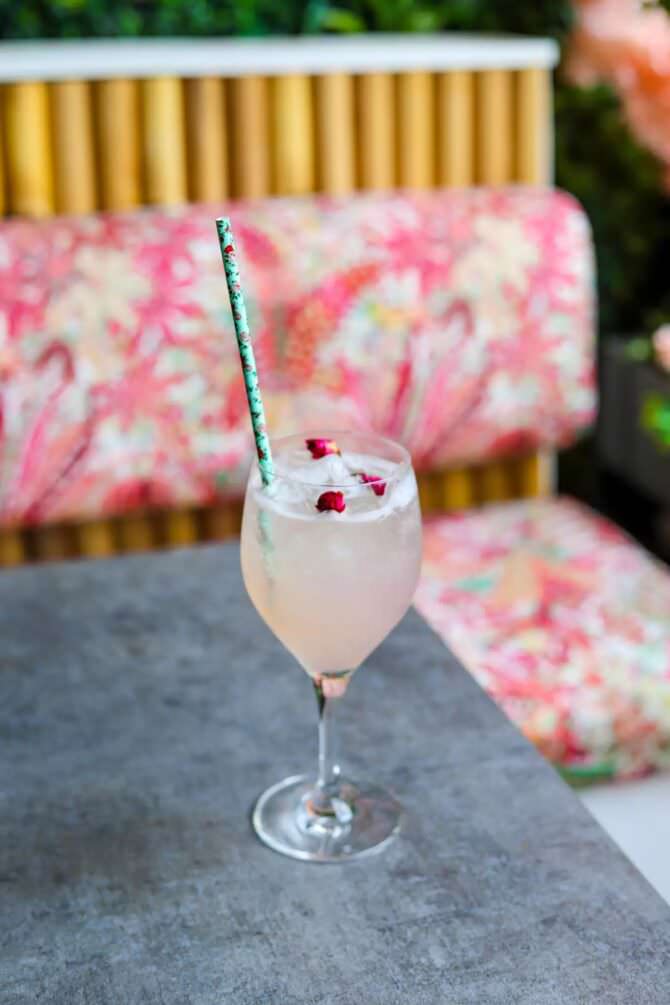 Grapefruit Rose Spritz: This effervescent cocktail crafted by Lindsey Karlsson of Wilson Hardware bar in Northern Virginia is almost too pretty to sip. "The semi-sweet bitterness of the grapefruit is nicely complemented by the delicate fruity and floral notes of our house-made rose syrup," notes Karlsson.
RECIPE
1.5oz Ketel One Botanicals Grapefruit Rose Vodka
.5oz Rose Syrup
.75oz Lemon Juice
.25 Elderflower Liqueur
Prosecco Float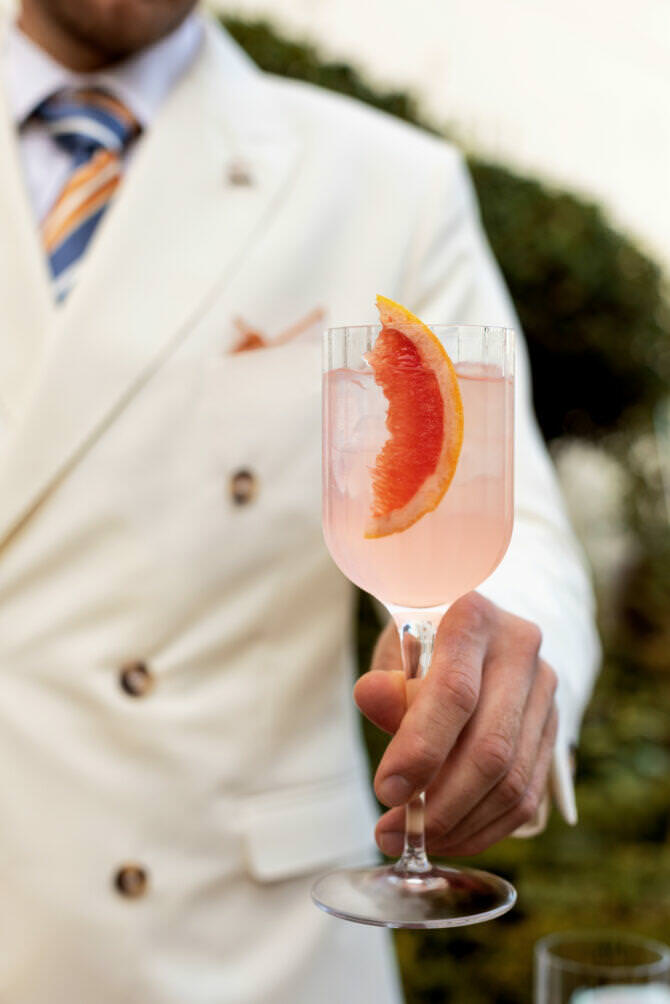 Pink Spritz: Inspired by the Venetian sunset, the pink spritz is one of the St. Regis Venice's trio of spritz cocktails that they offer up guests via their hourly Spritz Trolley ritual.
RECIPE
3oz Brut sparkling wine
1.5oz pink grapefruit liqueur
.5oz soda
Rose essence spray
Combine ingredients in a wine glass, add ice. Spritz with rose essence spray.
LAZY BONUS SECTION
Don't feel like gathering multiple ingredients for these recipes? We got you, boo. Below are some ready-made spritz options — no mixing required.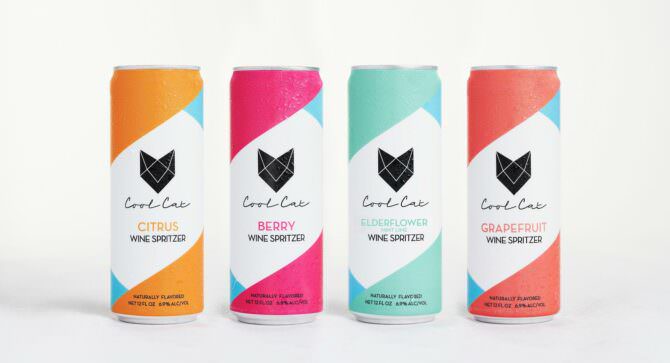 Cool Cat Sparkling Cocktails: Founder & CEO Rocco Venneri created this refreshing line of low-calorie sparkling cocktails in an effort to wine more approachable and inclusive for the next generation of wine drinker. $15.99 for a 4-pack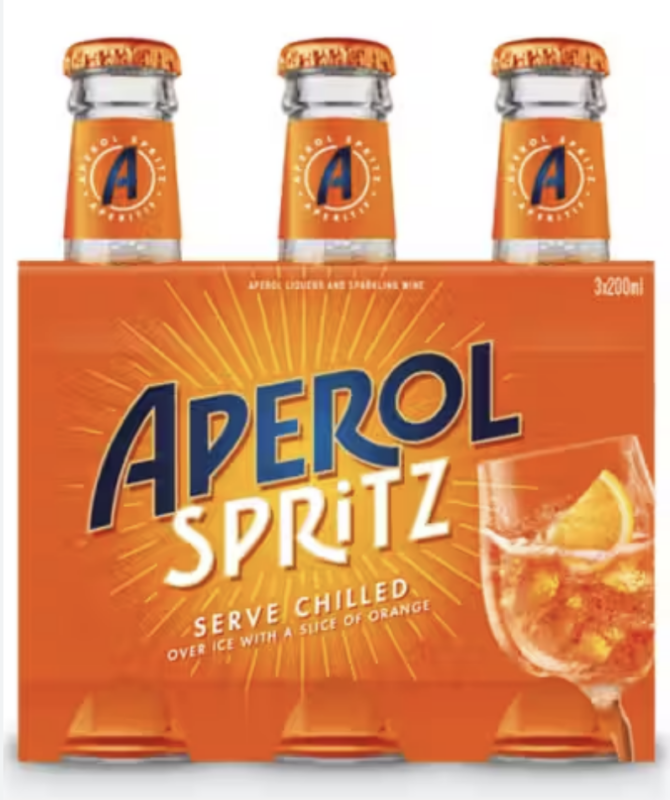 Aperol Spritz Ready-to-Serve: The bottled form of the most-popular spritz cocktail launched in 2021 and made it easier than ever to encompass that Italian aperitivo experience. $19.99 for a three-pack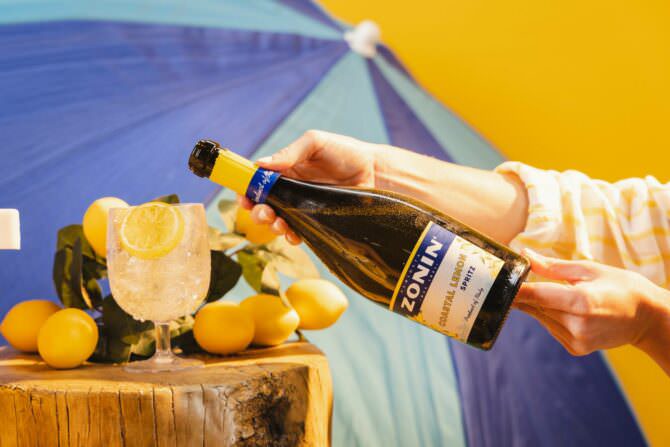 Zonin Coastal Lemon Spritz: The Italian wine company Zonin recently launched their Coastal Lemon Spritz. The award-winning Prosecco is blended with all-natural lemon, giving a bold and zesty spin — just pour of ice and enjoy! $17.99 for a bottle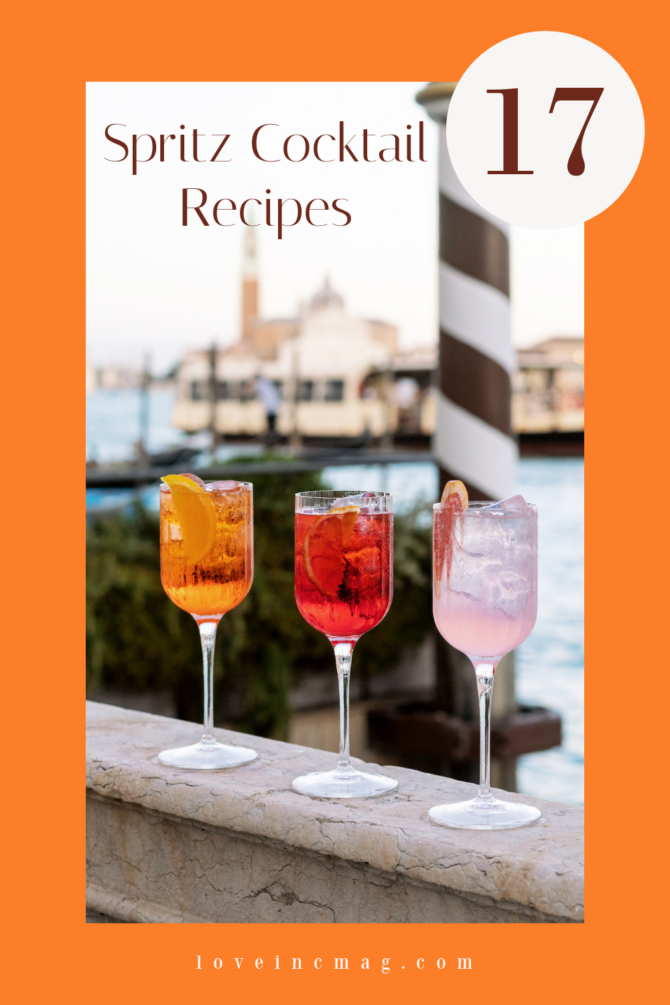 Written by Brittny Drye | Cover Photo courtesy of St. Regis Venice