With Memorial Day behind us, summer is officially knocking on our door, and we couldn't be more excited for rooftop parties, poolside brunching and weekends lounging on the sand at the beach. But if there's one thing those summer days can't be without, it's a refreshing beverage to share with your friends. We'd be lying if we said we haven't sipped our way onto the rosé train (yes way, rosé!), and in honor of National Rosé Day this Saturday, June 10, we've rounded up eight summery recipes to take your favorite glass of pink to the next level. Wow your friends with a margarita-rosé mashup garnished with fresh strawberries or a refreshing rosé cooler with rose water and hints of citrus. Because whenever there's rosé, it's going to be a good day!
Strawberry Rosé Champagne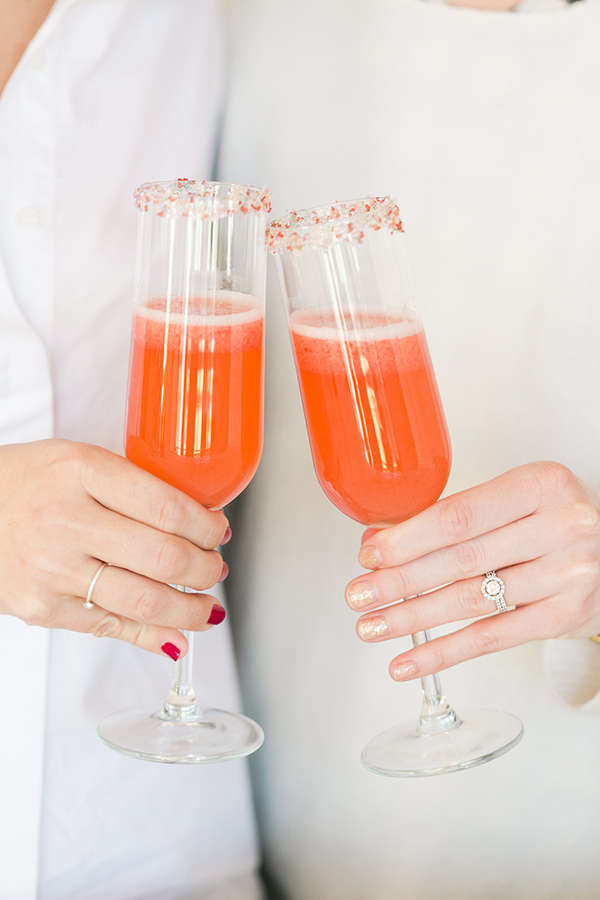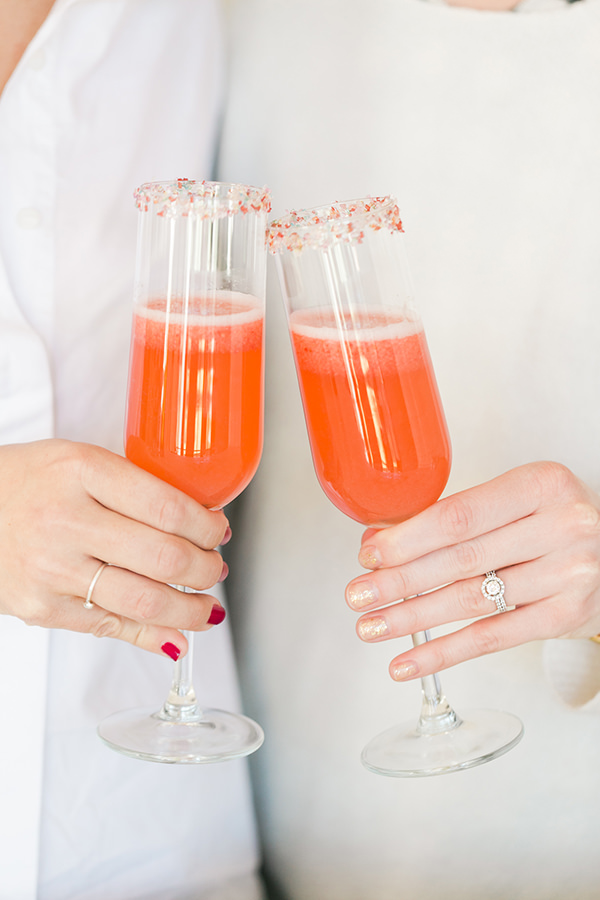 Strawberries and champagne are the bread and butter of celebratory cocktails, so why not combine them into one delicious concoction? We love this take on a rosé champagne cocktail with fresh strawberries and a rim of colorful sprinkles!
Recipe
1 cup pureed strawberries
1 bottle of rosé champagne
Your favorite sprinkles
Wash and trim 1 cup of strawberries and blend in a food processor until pureed. Coat rim of glass with sprinkles and fill glass one-third full with rosé champagne. Spoon pureed strawberries into glass and bon appétit.
Frosé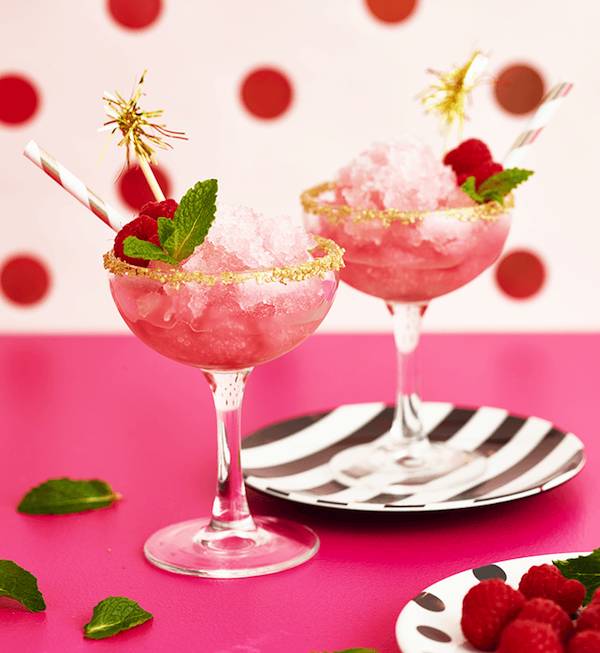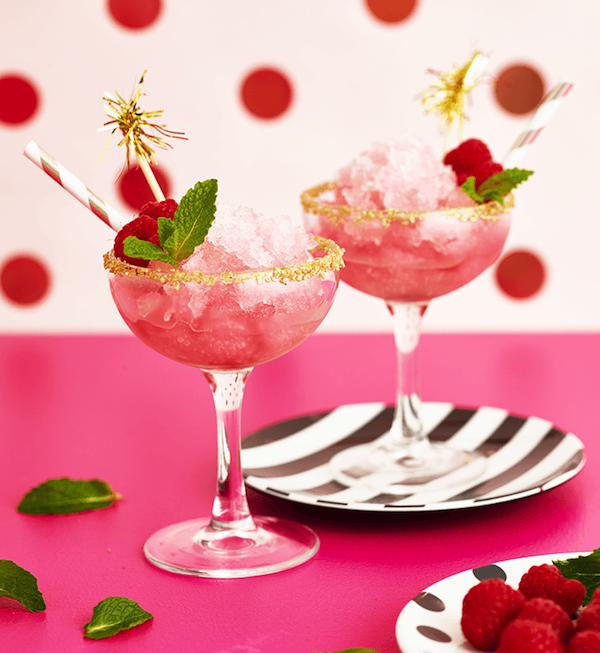 Say hello to your new summer go-to. Frosé is not only fun to say, but it's also deliciously refreshing and incredibly easy to make. All you need is a bottle of Barefoot's new delightfully sweet rosé, some cranberry raspberry juice, an ice tray and a blender, and you'll be well on your way to frosé heaven.
Recipe
1 bottle Barefoot Rosé Wine
2/3 cup cranberry raspberry juice
Freeze one bottle of rosé in ice cube trays. Once frozen, add rosé cubes and cranberry raspberry juice into a blender and blend until desired consistency is reached. Pour into a fun glass with a sugar rim and enjoy!
Rosé Margarita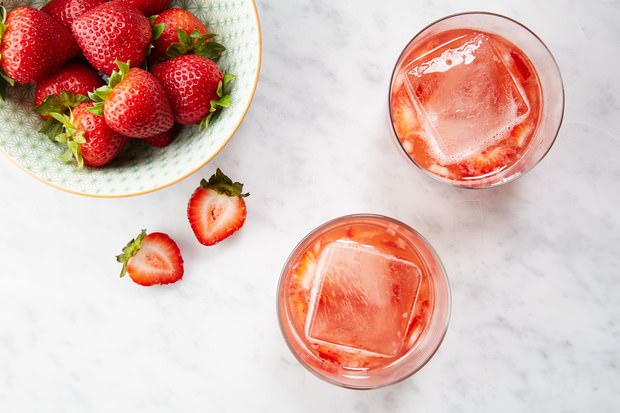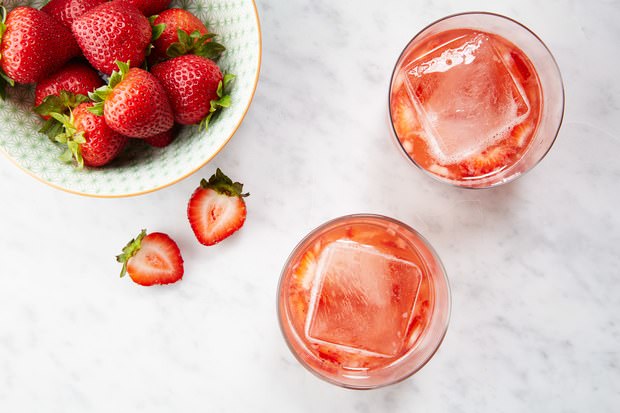 This rosé-margarita mashup, the mosé, is everything you didn't know you needed in life. Put a fun spin on your favorite tequila cocktail with a little bit of rosé and some fresh strawberries for a refreshing treat everyone will love.
Recipe
2 sliced strawberries
1 tsp sugar
2 oz. blanco tequila
1 oz. fresh lemon juice
3/4 oz. rosé
Combine sugar and sliced strawberries in a cocktail shaker and shake until lightly crushed. Add the remaining ingredients, shake until combined and pour into your favorite margarita glass.
Desert Rosé Punch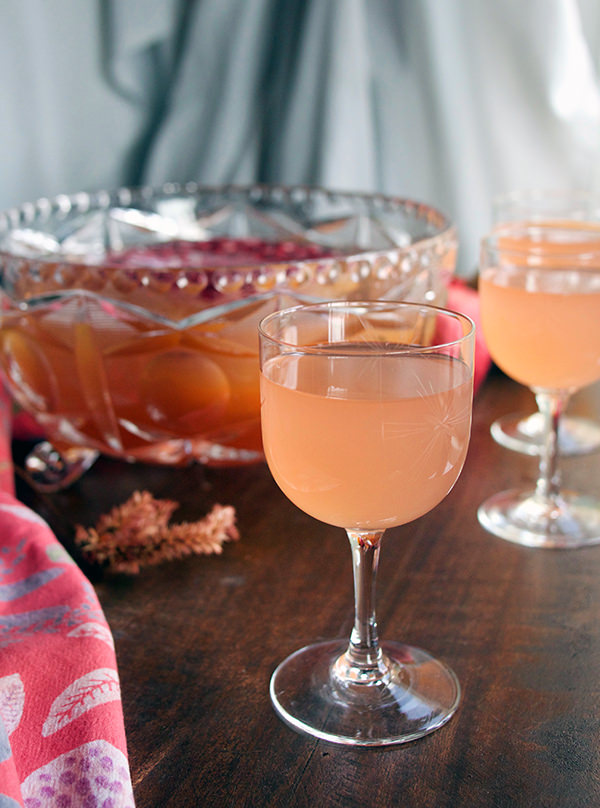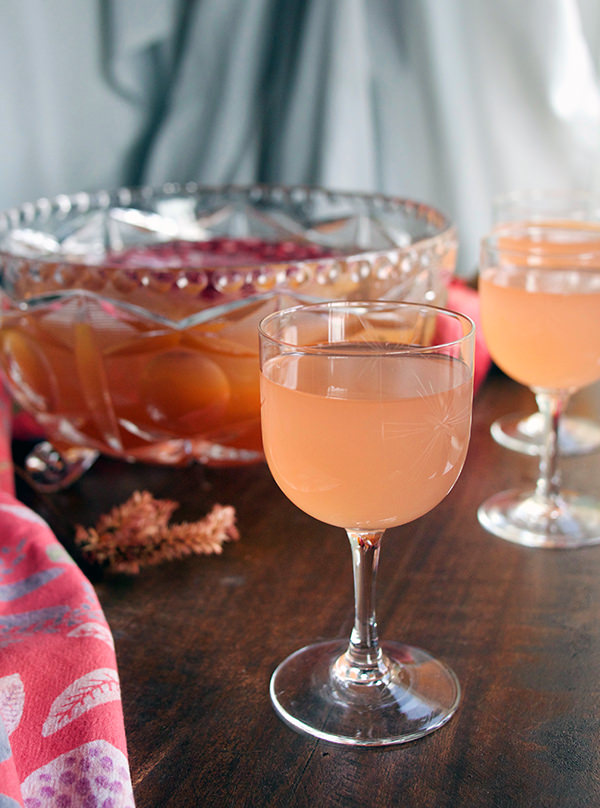 Punch bowls are the ultimate party treat, and this tasty desert rosé punch is sure to become a staple for your summer events. It's quick, it's easy and it's pretty! What more could you want?
Recipe
7 1/2 oz. dry style gin
1 1/2 oz. pistachio orgeat
2 1/2 oz. pomegranate reduction
2 1/2 oz. fresh lime juice
1 1/2 tsp orange blossom water
1 bottle rosé
Pomegranate Seeds
Orange Slices
Freeze pomegranate seeds and orange slices in a large container with water overnight. Combine all ingredients into a punch bowl and refrigerate an hour before serving. Add the block of ice and stir before topping it off with a bottle of rosé.
Rosé Cooler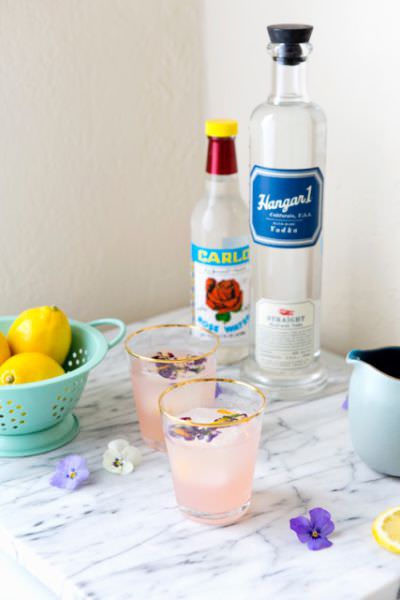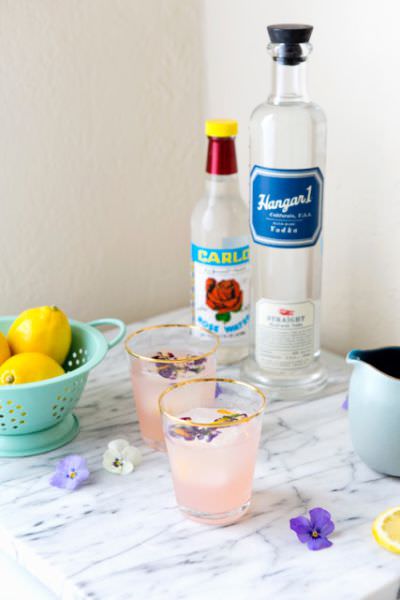 This delicious cooler takes rosé to a whole new level with fragrant rose water and fresh lemon flavors combined with vodka and soda water for a refreshing libation that will keep you cool all summer long.
Recipe
2 oz. vodka
1 oz. rosé
1 tsp elderflower syrup
1 1/2 tsp rose water
4 oz. soda water
1/2 a lemon
Pour vodka over ice before adding rosé, elderflower syrup, rose water and lemon juice to the glass. Top with soda water and stir ingredients together.
Hard Blackberry & Rosé Cocktail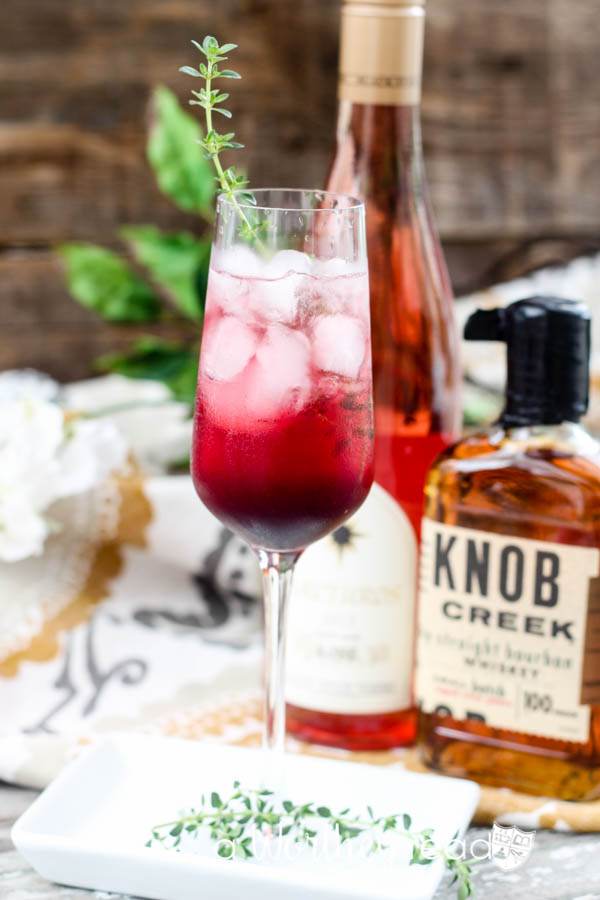 This cool cocktail is for the bourbon-lover who secretly enjoys indulging in bottomless glasses of rosé over brunch. With bourbon and blackberry flavors, this deep berry-colored cocktail is a drink everyone will love.
Recipe
1 oz. bourbon
1 oz. blackberry syrup
3 oz. pinot noir rosé
1 fresh sprig of lemon thyme
Crushed ice
Muddle an inch of lemon thyme in a cocktail shaker and add bourbon, blackberry syrup, pinot noir rosé and crushed ice. Shake ingredients and strain into a chilled glass filled with crushed ice. Garnish the glass with a sprig of lemon thyme, and enjoy!
Brooklyn Sour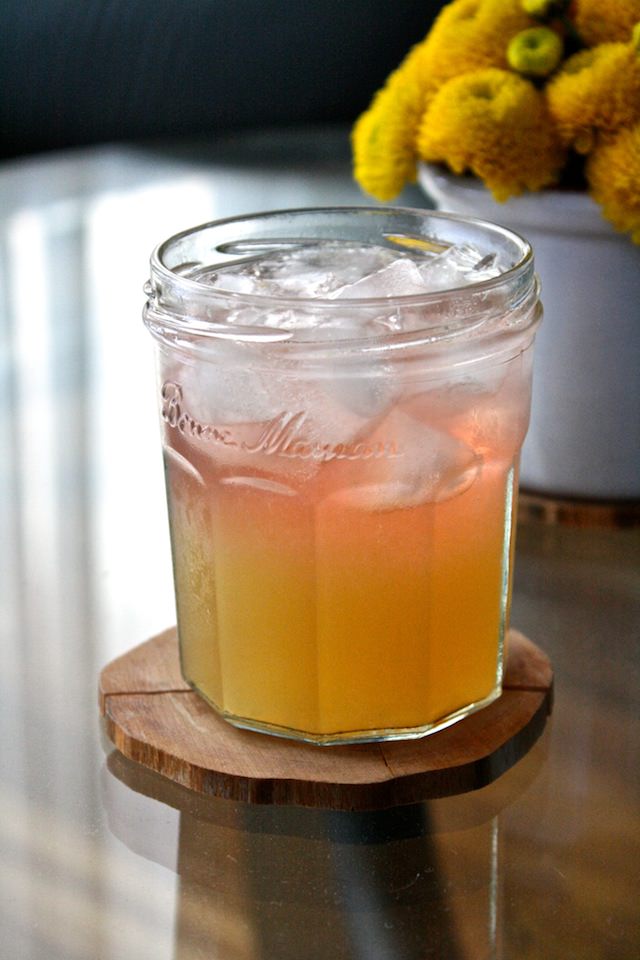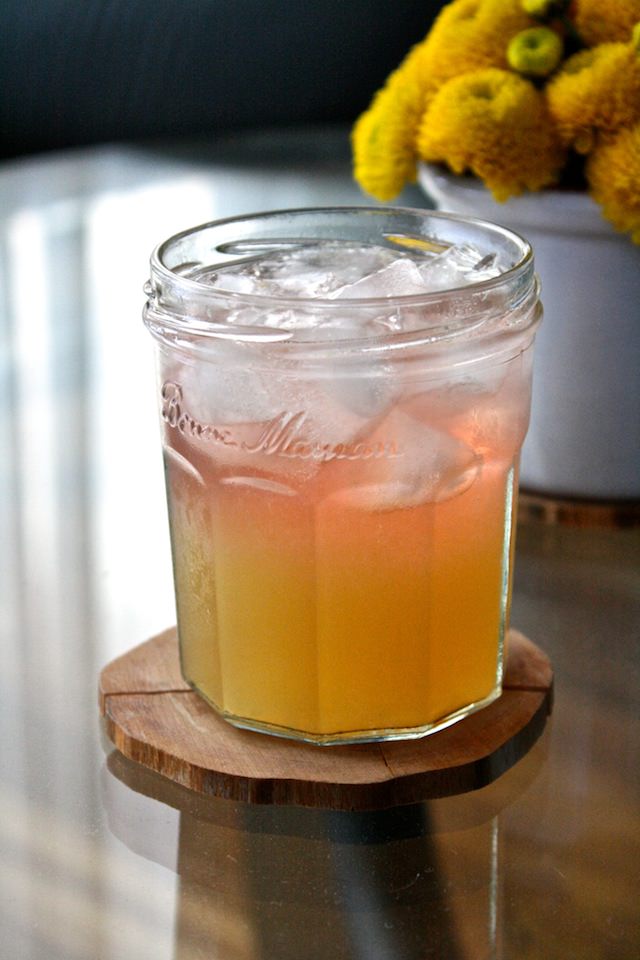 If the pretty ombré effect isn't reason enough to drink this, wait until you hear the simple but tasty ingredients in this delicious-looking Brooklyn Sour. Toss the ingredients into a basket and surprise your friends by turning your picnic into an elegant affair.
Recipe
3 oz. rye or bourbon
1 oz. fresh lime juice
1 oz. simple syrup
1 oz. rosé
Combine bourbon, lime juice and simple syrup into a shaker, and shake for 30 seconds. Strain into a glass filled with ice and use the back of a spoon to carefully top the glass with rosé to achieve the two-toned effect.
Rosé Daiquiri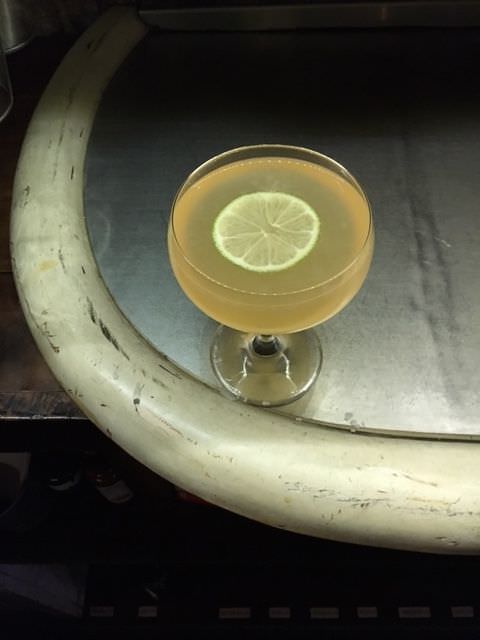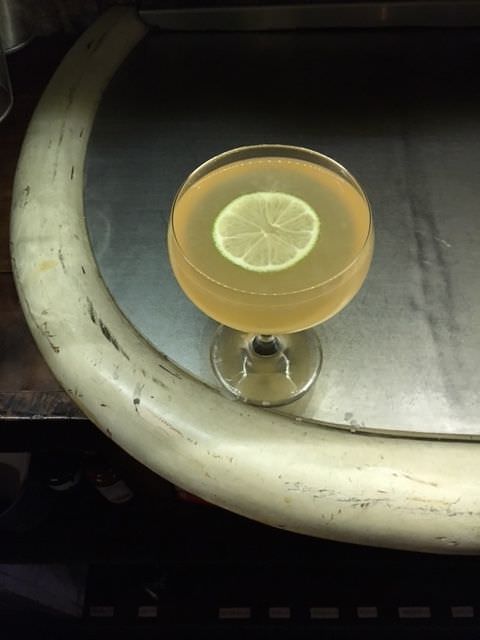 We weren't sure that daiquiris could get any tastier, but add a dash of rosé into the mix and voilá, our favorite beachy cocktail has transformed into a chic summer treat.
Recipe
2 oz. rosé
1 oz. aged rum
1/2 oz. fresh lime juice
1/2 oz simple syrup
Combine rosé, aged rum, lime juice and simple syrup into a shaker along with ice. Shake all ingredients and strain when pouring into a glass. Garnish with a lime wedge or wheel for a refreshing touch of citrus.