We may not be able to travel to paradise right now due to COVID-19 but by golly, we deserve at least a taste of it! We asked some of our favorite honeymoon hotspots to share their recipes for their signature cocktails, and just reading the recipes has our minds drifting to warmer waters.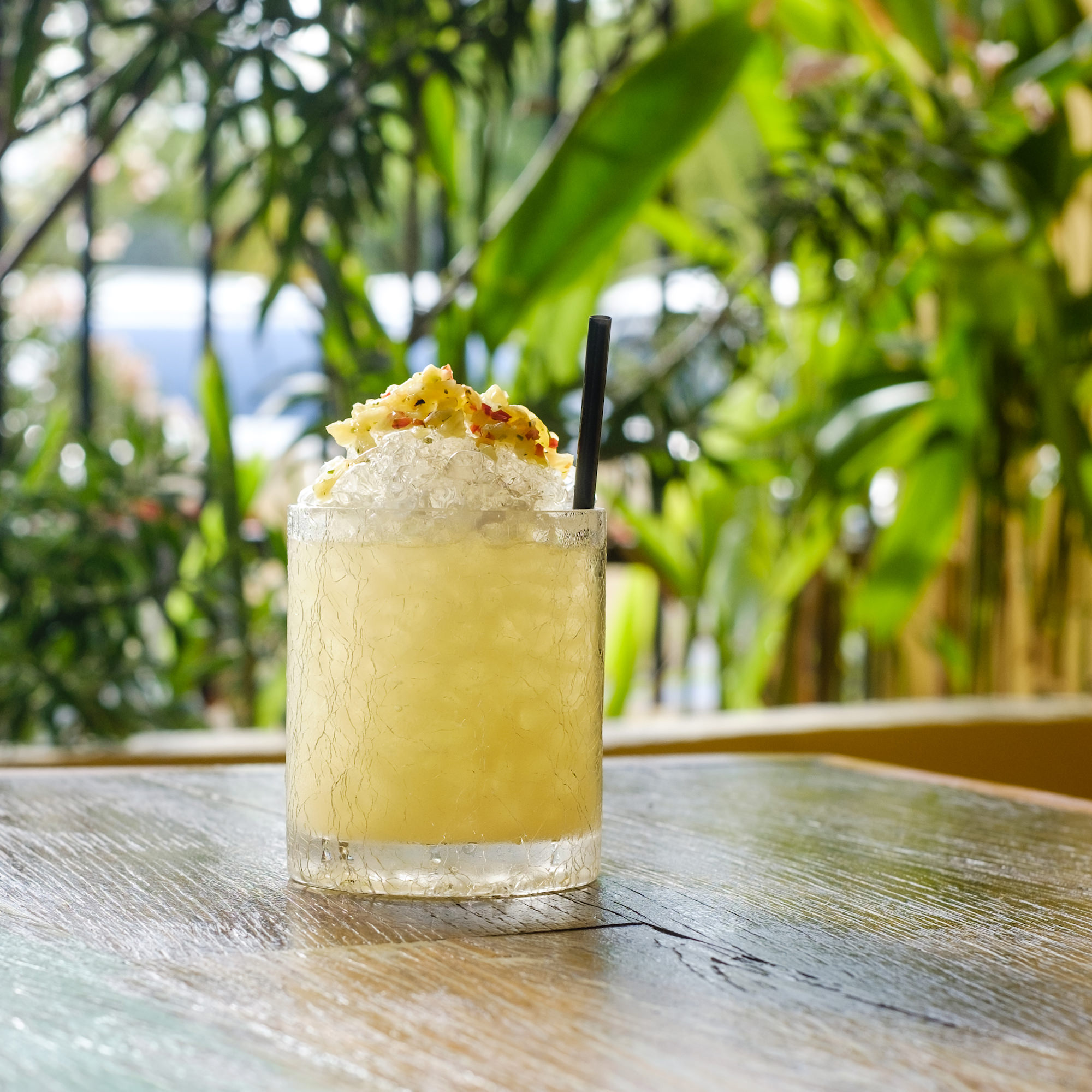 Transport your tastebuds to the tropical Dutch island of Curaçao with this refreshing pineapple and tequila infusion.
Ingredients:
1 ¾ oz Blanco Tequila (preferably Don Julio Blanco)
1 ½ oz Fresh Pineapple Juice
1 oz Fresh Lime Juice
⅓ oz Fresh Ginger Juice
½ oz Agave Nectar
Directions: Add all ingredients to a shaker. Shake and fine strain in a tumbler with crushed ice. Top up with crushed ice and serve.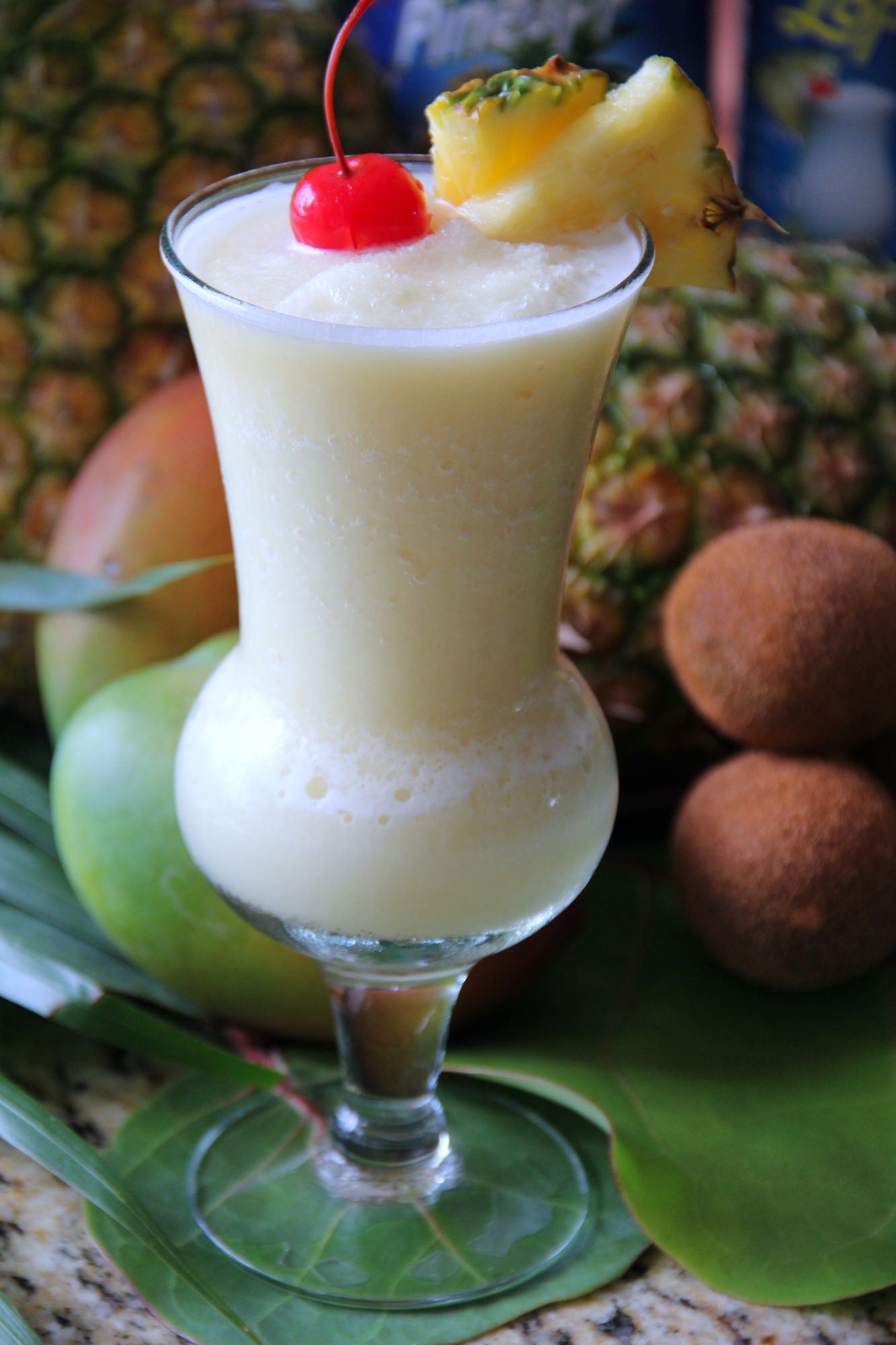 Piña Colada, from Caribe Hilton in San Juan, Puerto Rico
Straight from the birthplace of the piña colada, this recipe dates back to the 1950s and is one of the most popular tropical cocktails to date.
Ingredients:
2 oz Rum
1 oz Coconut Cream
1 oz Heavy Cream
6 oz Pineapple Juice
½ cup Crushed Ice
Directions: Mix rum, cream of coconut, heavy cream and pineapple juice in a blender. Add ice and mix for 15 seconds. Serve in a 12 oz glass and garnish with fresh pineapple and a cherry.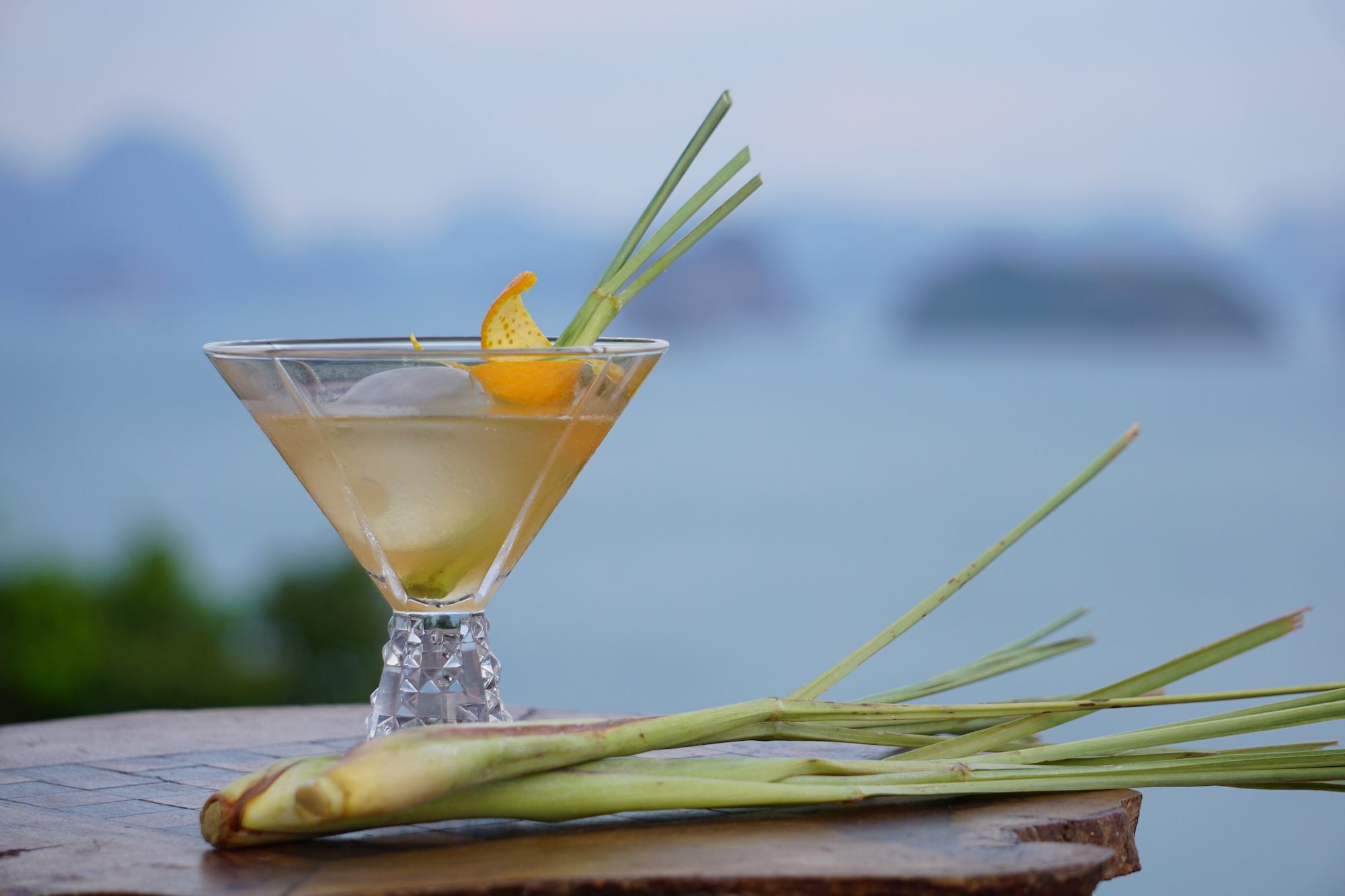 The signature cocktail at Six Senses Yao Noi, which can be easily replicated at home, is made with lemongrass rum, Cointreau (orange liqueur), homemade lemongrass syrup, cranberry juice, lemon juice and aromatic bitter.
Ingredients:
50ml Lemongrass rum
15ml Cointreau (orange liqueur)
15ml homemade lemongrass syrup (recipe below)
15ml cranberry juice
25ml lemon juice
3 drops aromatic bitters
Garnish: orange twist/lemongrass stick
Directions for homemade lemongrass syrup (can be replaced with Monin Lemongrass Syrup): 700ml water, 300 grams lemongrass (chopped), 500 grams palm sugar
Directions: Pour all the ingredients into a shaker and add the ice cubes. Shake and fine strain into a glass over ice.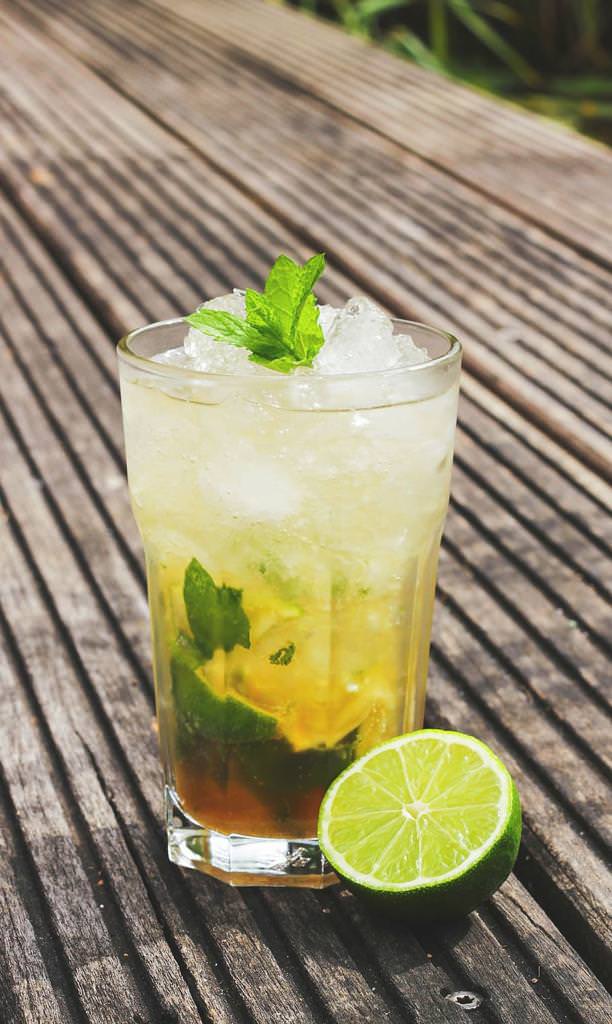 Dawa means "medicine" in Swahili, and this drink, which is now a favorite in Kenya, first came over from Brazil.
Ingredients:
1 teaspoon sugar
2 fl oz vodka
crushed ice cube
1 whole lime, quarter with skin on
1 dawa stick, twisted in honey (any wooden stick, such as a honey stick, will work)
Directions: Put lime and sugar into a whisky tumbler. Crush limes slightly, add ice and pour in the vodka. At this point you twist a dawa stick into some honey and add the stick to the drink. Muddle limes with dawa or honey stick. The more you crush the limes into the mixture and stir the sweeter the taste.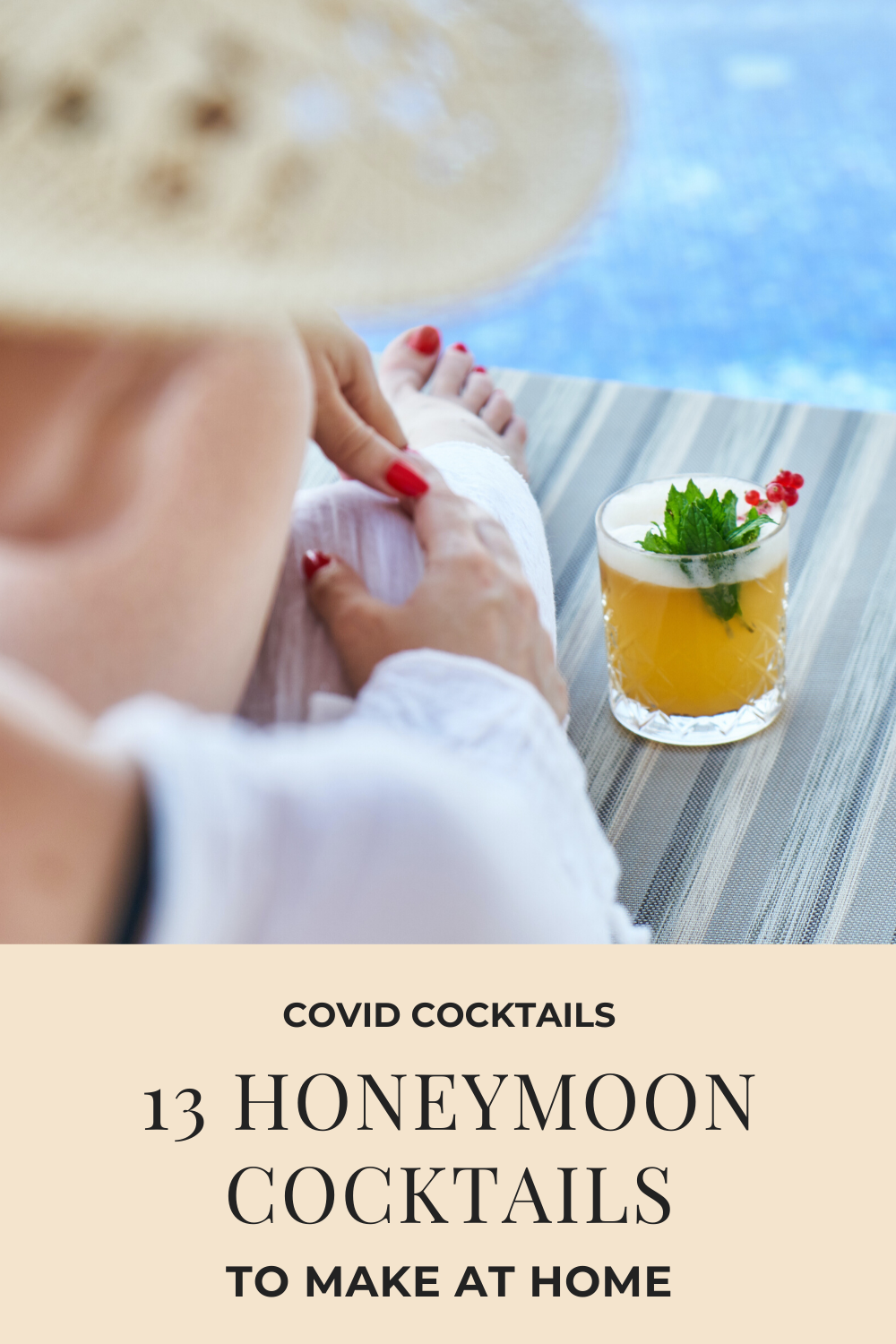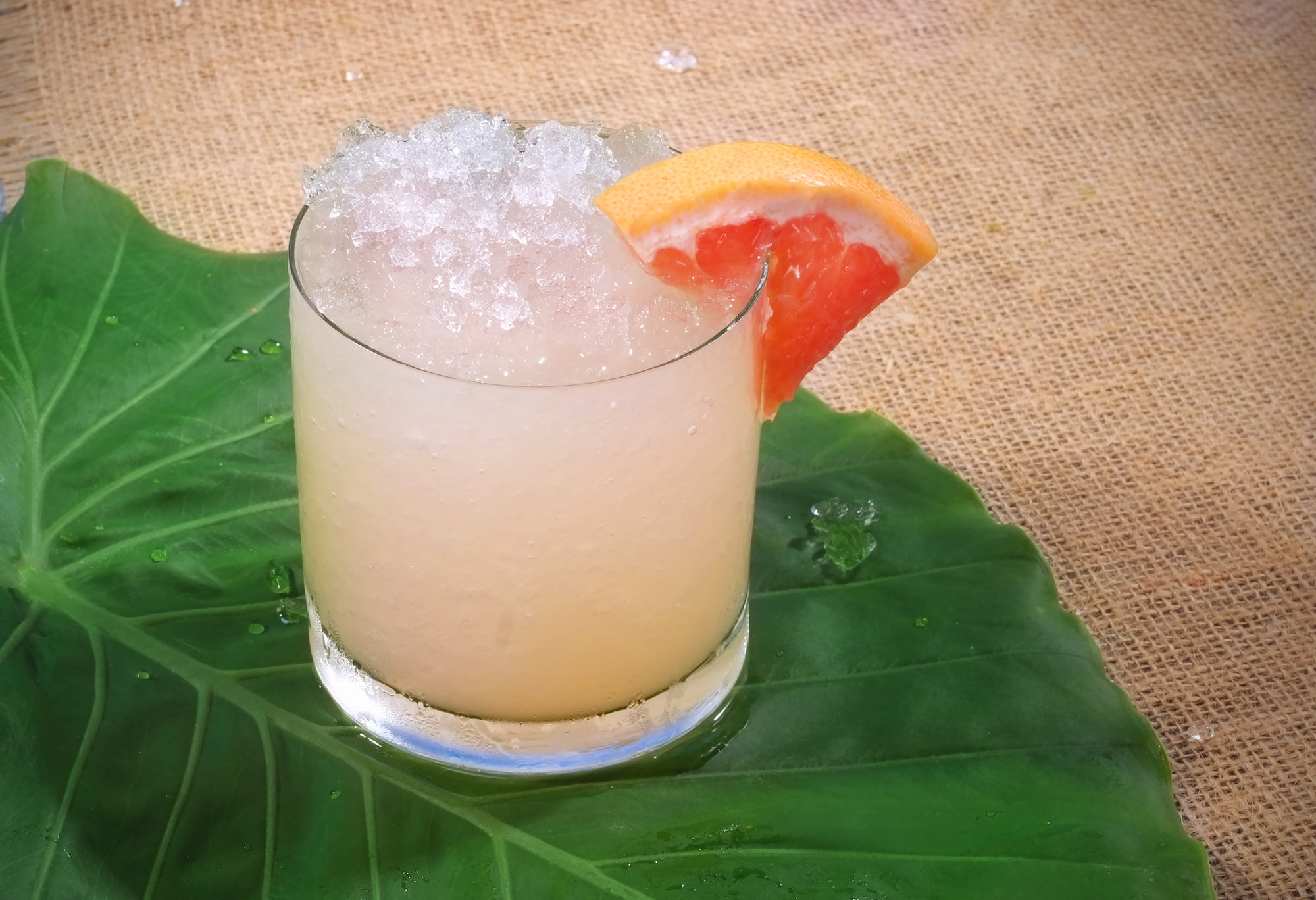 Nestled between Key West Harbor and Mallory Square, where historic Duval Street begins the old town experience, the resort's signature cocktail delivers the perfect mix of warm breezes, sunset celebrations, relaxation and revelry with an easy-to-make recipe from home.
Ingredients:
2 oz. Bacardi Superior Rum
1 oz. Grapefruit Juice
1 oz. Lime Juice
0.5 oz. Cane Syrup
0.5 oz Maraschino Liqueur
Directions: Strain over crushed ice in a double old fashioned glass, and garnish with a grapefruit slice.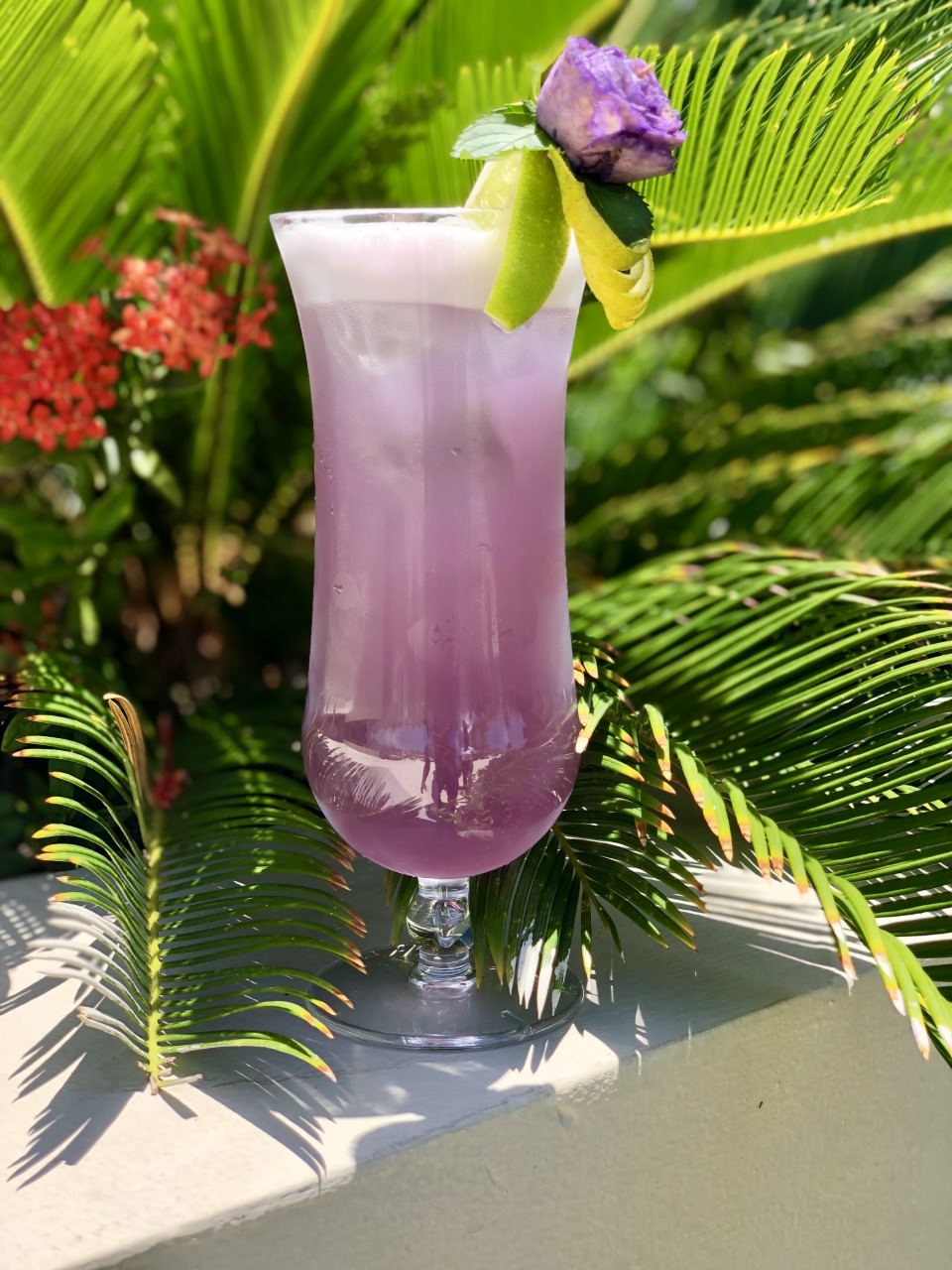 Love Potion from CHIC by Royalton, Punta Cana Dominican Republic
CHIC's Love Potion will have you dreaming of the D.R. while you sip the refreshing violet-colored drink poolside.
Ingredients:
2 oz Vodka
1.5 Lime Juice
.5 oz Grenadine
1 oz Blue Curaçao
Directions: Pour Vodka, lime juice grenadine and Blue Curaçao over ice in a shaker and mix ingredients until the drink is a bright violet color. Pour over fresh glass of ice and garnish with a flower or lime wedge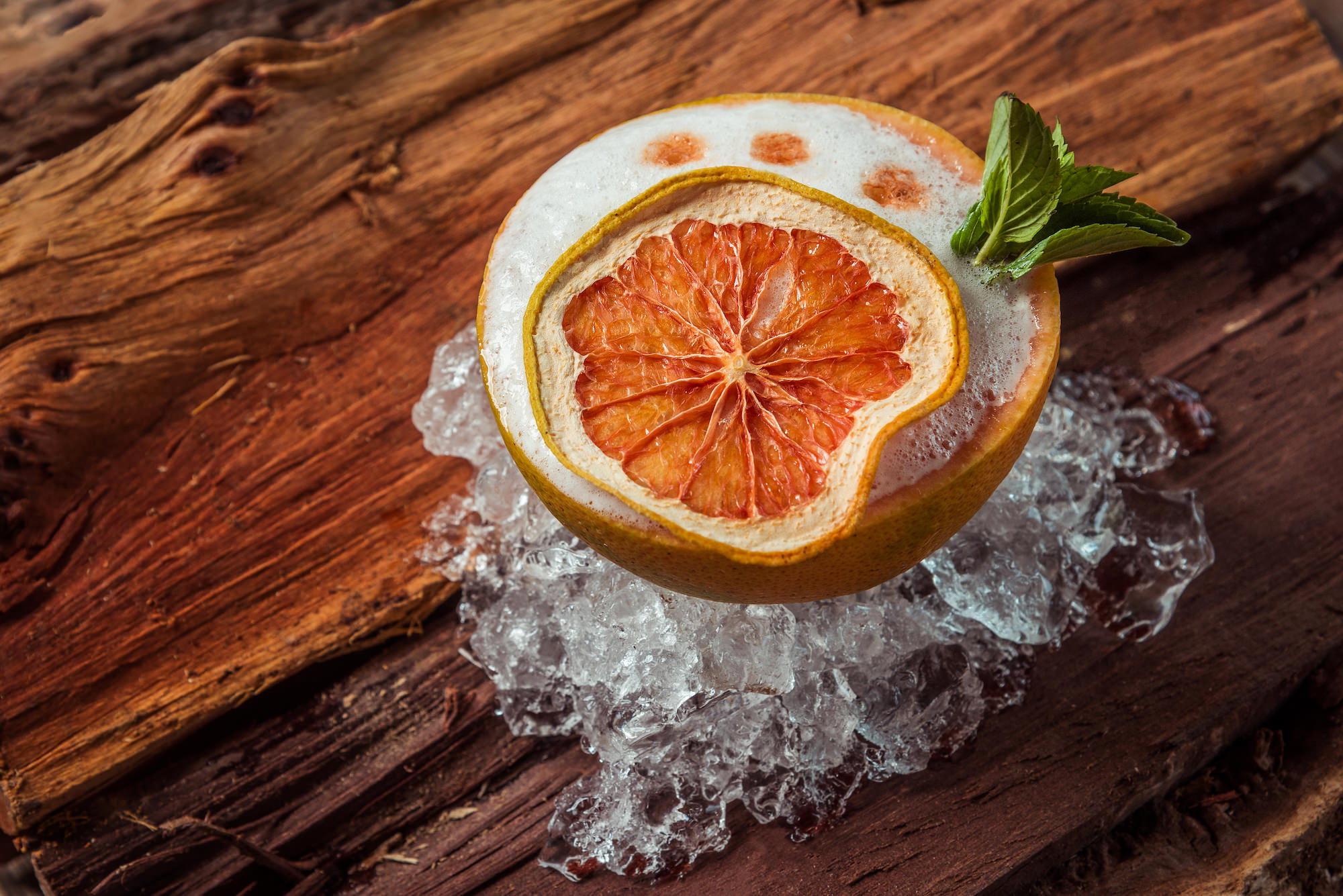 This edible vessel cocktail from the Andaz in Riviera Maya makes for a fun and tropical presentation!
Ingredients:
2 oz mezcal
1⁄2 oz vanilla syrup
3⁄4 oz passion fruit juice
3 drops of angostura bitters
1⁄2 grapefruit (edible vessel to serve cocktail in)
Directions: Cut grapefruit in half, scoop all fruit and flesh out. Add all elements into a cocktail shaker with ice, shake, and strain twice. Serve in grapefruit vessel.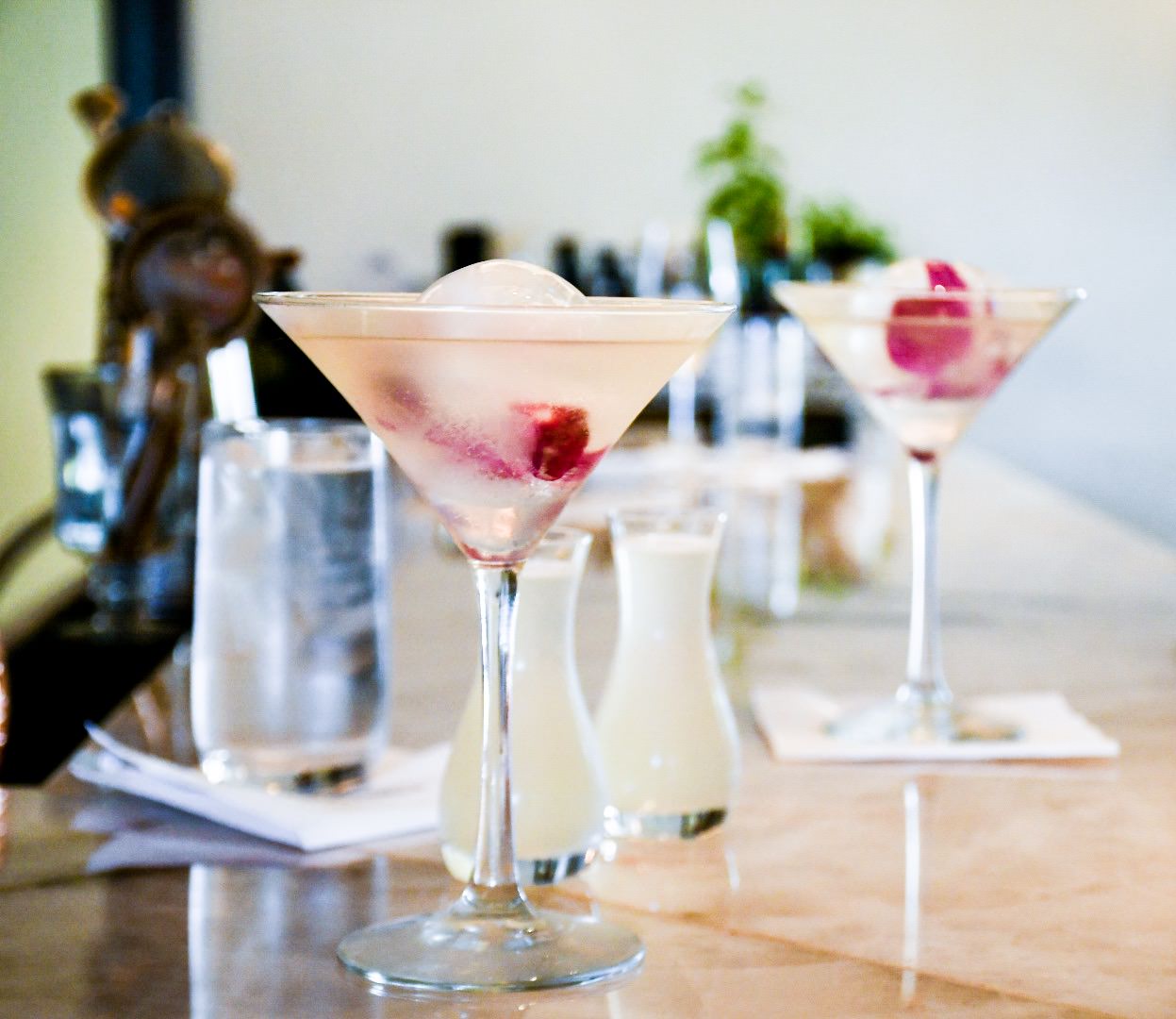 Inspired by the original cosmopolitan, and perfect to make at home, Café Boulud's White Cosmo swaps out the red cranberry for white to make the drink see-through and allow for the visual effect of the orchid ice ball. Tart, yet refreshing at the same time, the cocktail is slightly sweet and parfumy.
Ingredients:
2 oz Stolichnaya Vodka
1 oz St-Germain Elderflower Liqueur
¾ oz White Cranberry Juice
½ oz Lime Juice
1 Orchid Ice Ball*
Directions: In a shaker, combine liquid ingredients with ice. Shake vigorously and strain into a carafe. Place orchid ice ball in a martini glass. When ready to serve, pour contents of carafe over ice ball.
*Orchid Ice Ball – Place 1 pesticide-free orchid in 2" diameter ice ball mold, fill with filtered water, and freeze.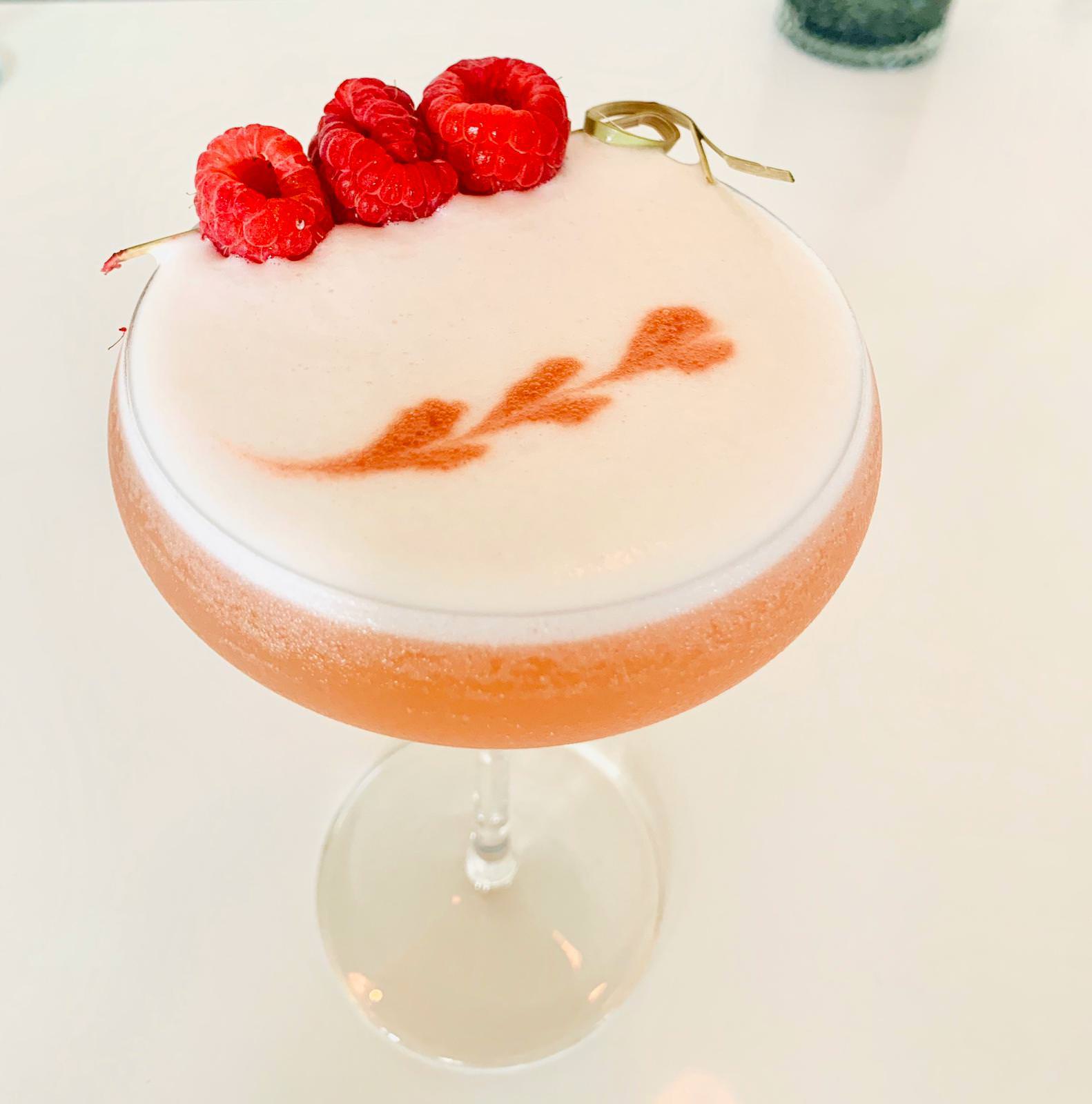 The resort's enchanting backdrop of Grace Bay Beach, paired with mixologist Paolo Pattitucci's European travels, inspired the flavors of this vibrant cocktail.
Ingredients:
1 ½ oz Star of Bombay Gin
1 teaspoon Organic Raspberry Jam
1 oz Fresh Lime Juice
¾ oz Ginger & Lemongrass Syrup
1 ¼ oz Fresh Pineapple Juice
Fresh raspberries
Directions: Combine all of the above ingredients on ice in a cocktail mixer. Shake for a few seconds then double-strain in a martini coupe glass. Garnish with fresh raspberries.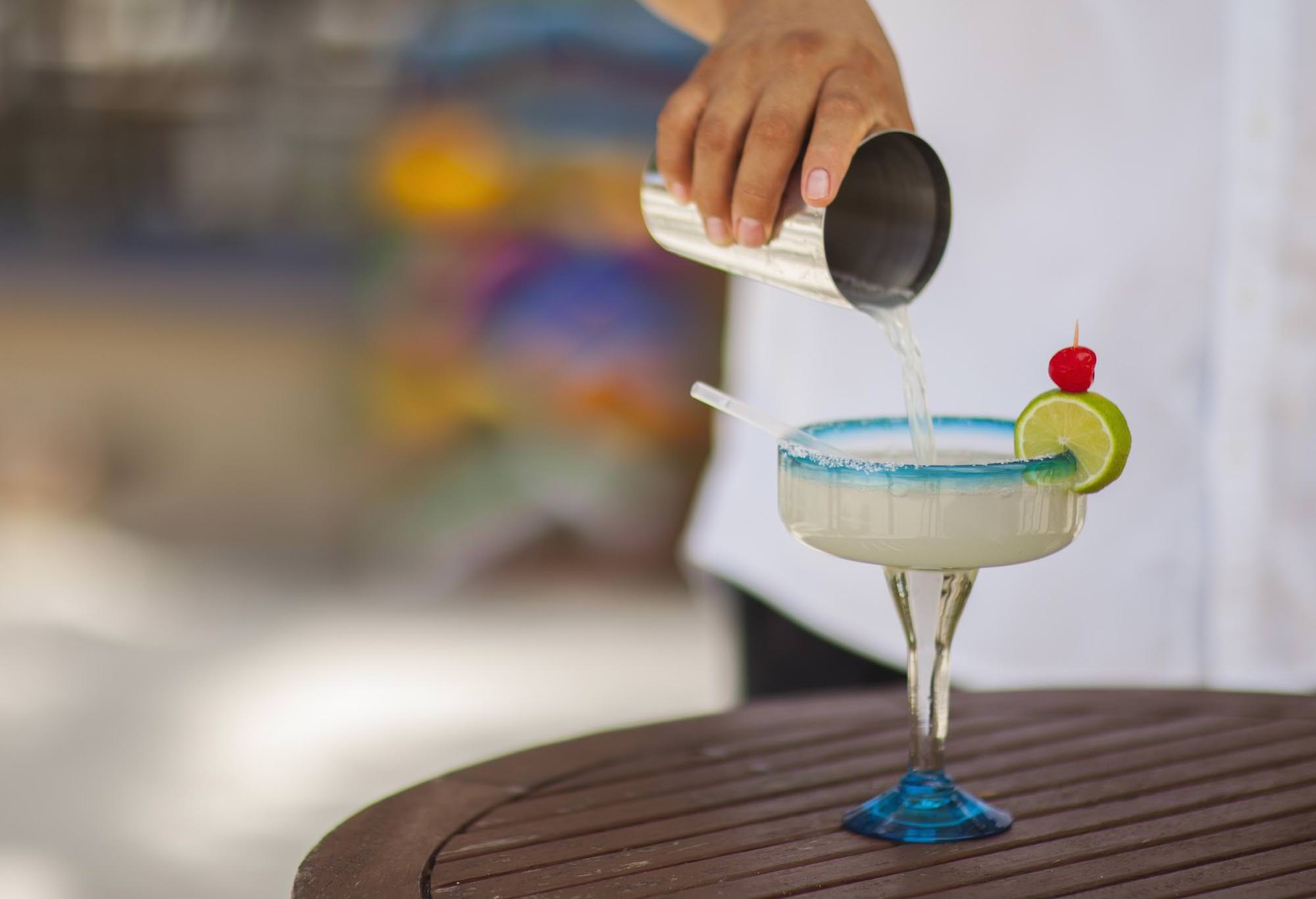 Hibiscus Margarita from Mahekal Beach Resort, Playa del Carmen, Mexico
Mahekal has a number of signature margaritas, each handcrafted by the resort's mixologists. Their hibiscus margarita is a refreshing libation with the perfect balance of sweet and sour.
Ingredients:
Hibiscus Margarita
1.5 onz Tequila Silver
1 onz. Pineapple Juice
½ onz. lime juice
½ onz. Syrup
2 onz. Hibiscus Juice
Directions: Add a chili rim (tajin works great), pour all ingredients and ice into shaker, shake until mixed well and pour into margarita glass, add fresh ice and serve immediately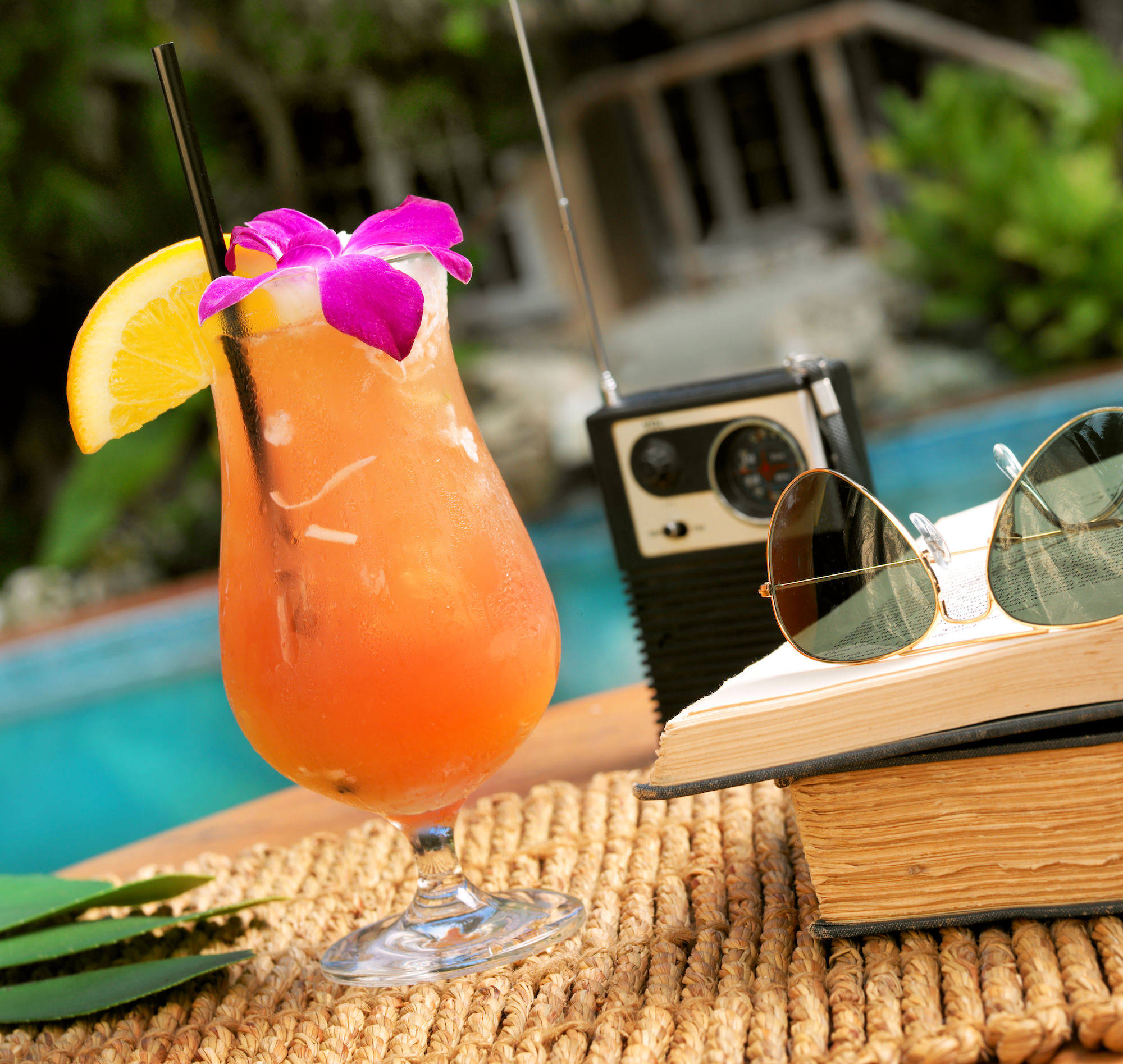 Perfectly capturing the essence of the resort's "Get Lost" motto the tropical "Gumby Slumber" is the signature cocktail at Little Palm Island Resort & Spa, the 4-acre, private island resort located discreetly off the fabled coastline of the Florida Keys.
Ingredients:
1 part pineapple juice
1 part cranberry juice
1 part orange juice
1 part Captain Morgan Spiced Rum
1 part Parrot Bay Rum
Fresh coconut
Directions: Mix ingredients and serve chilled. Garnish with fresh coconut. For an extra kick, marinate the coconut garnish in 151 Rum.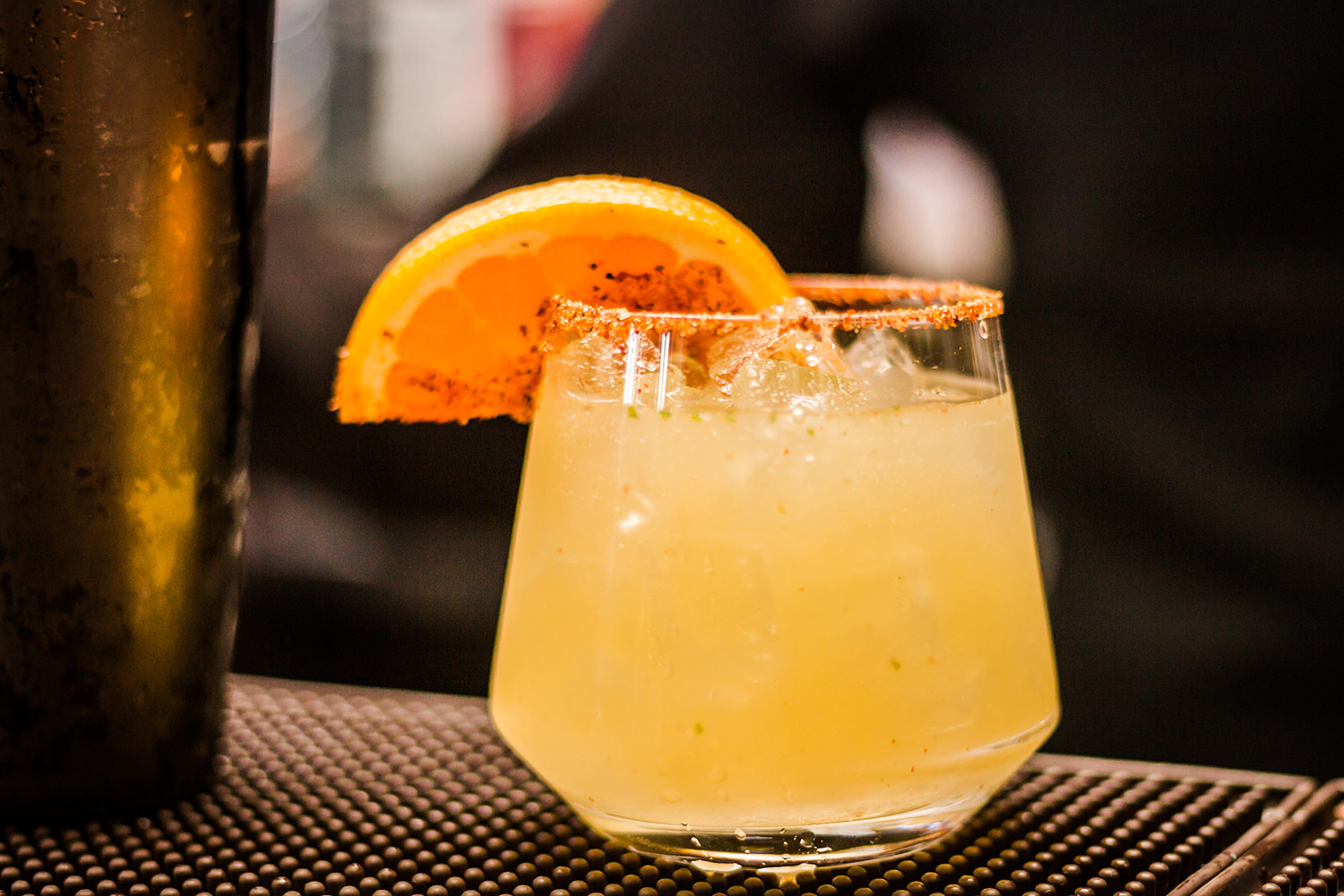 This exotic cocktail straight from JW Marriott Cancun's 150 Margaritas Menu strikes the perfect balance between the smoky notes of mezcal and the refreshing and tropical hints of orange.
Ingredients:
1 ½ oz Tequila (Preferably Tierra Noble Reposado)
1 oz Cointreau
1 oz Mezcal
½ oz Simple syrup
1 oz Orange juice
¾ oz Lemon juice
Tajin seasoning for rim
Directions: Pour all ingredients in a shaker glass and muddle together. Add ice and shake. Line the glass rim with Tajin seasoning (if available). Pour ingredients into the glass, and garnish with an orange slice. Enjoy.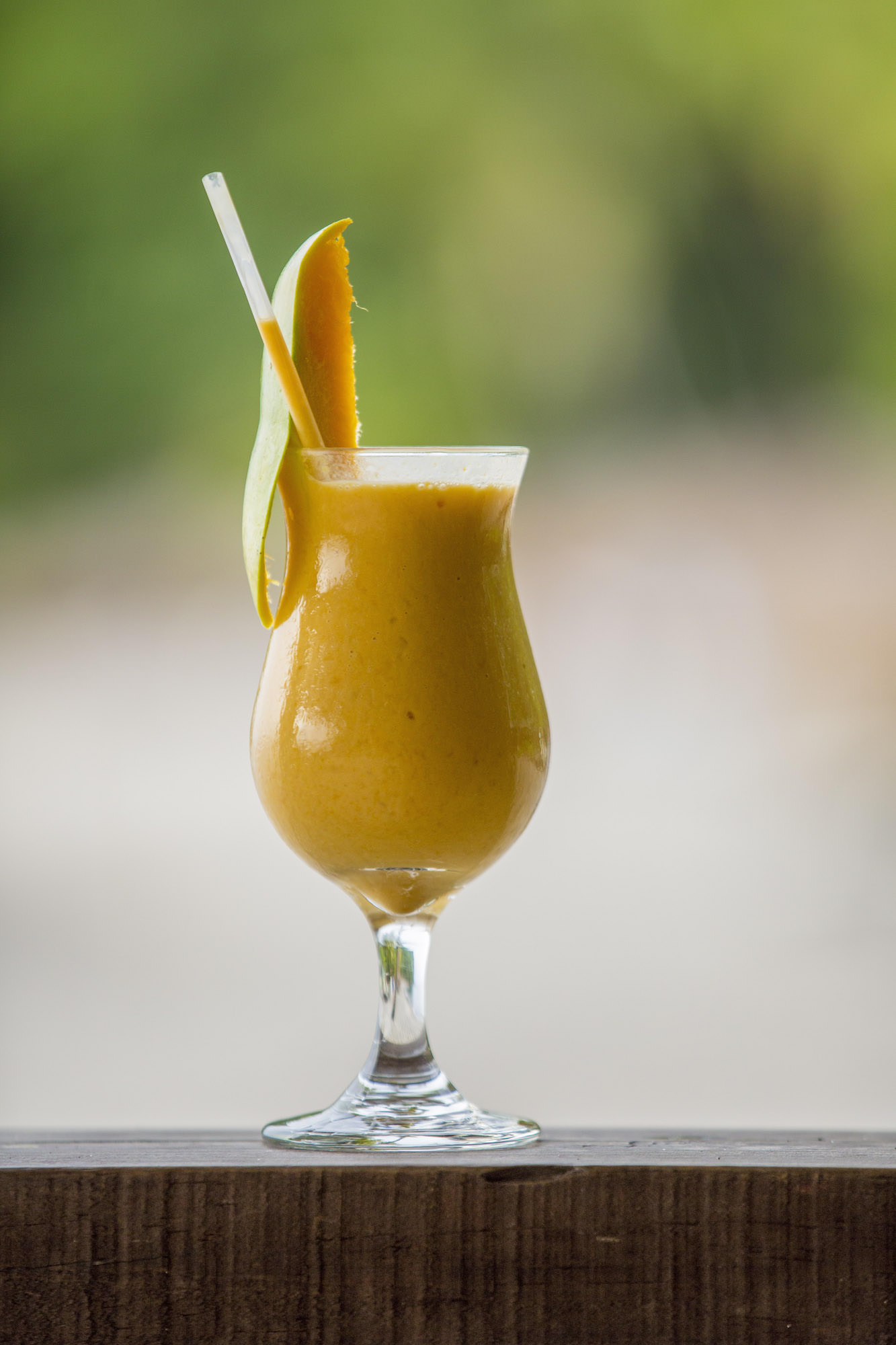 Mango lovers can tap into the tastes of the island of Saint Lucia with a delicious blend of fresh mango, lime juice and rum.
Ingredients:
1 ½ oz Bounty Rum
3 oz Fresh Mango Puree
1 teaspoon Lime Juice
1 teaspoon Simple Syrup
1 dash of Bitters
Directions: Put the rum, mango puree, lime juice and bitters in a shaker. Cover and shake quickly and hard. Strain into a large tumbler filled with ice. Garnish with a fresh mango slice.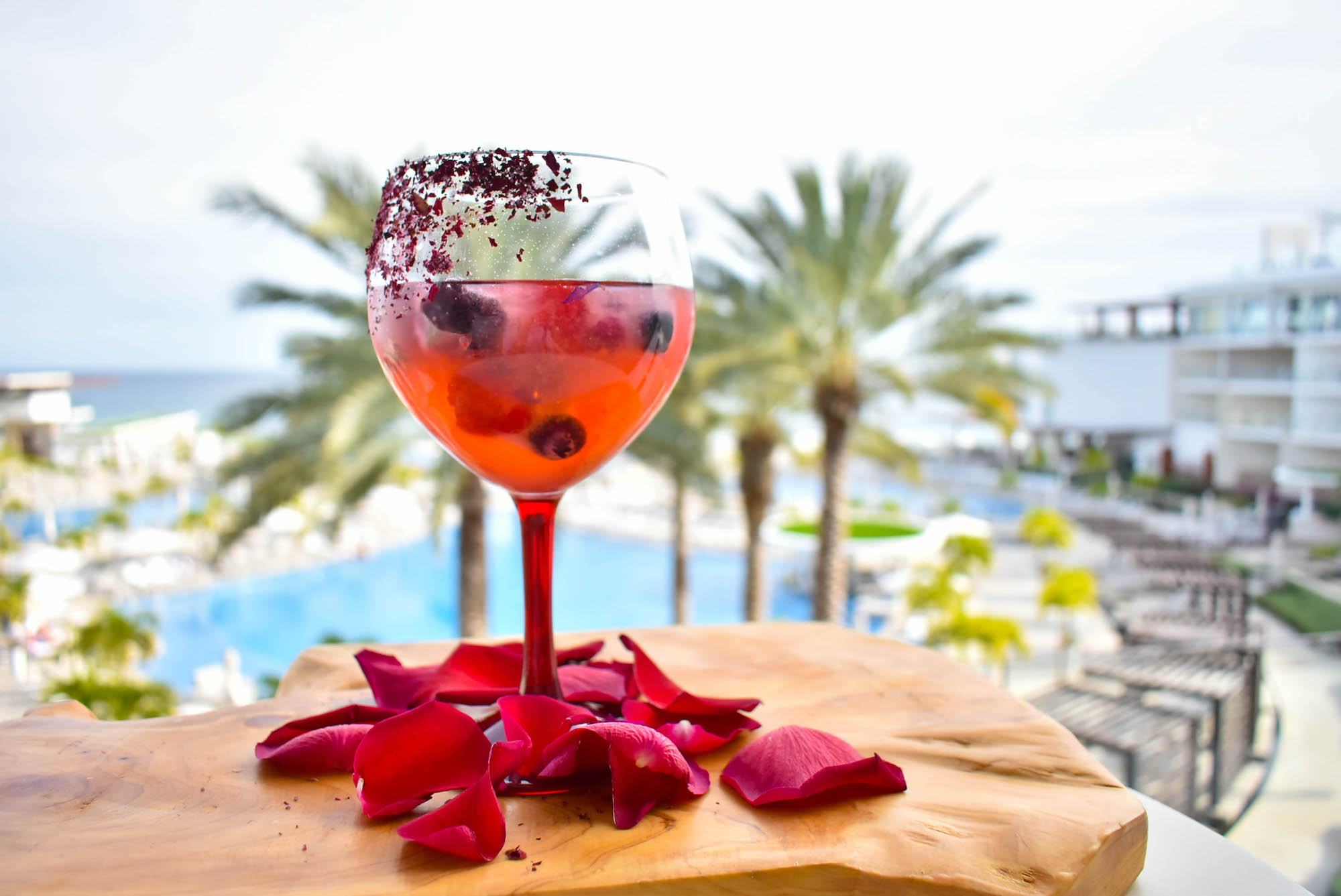 Passion in the Dessert from Le Blanc Spa Resort, Los Cabos
Mixologist Roberto Martinez created a crafted cocktail with rose petal salt inspired by the local region and the passion of love. This unique concoction can be found at Bar Fire at Le Blanc Spa Resort Los Cabos.
Ingredients:
Mix of berries
Mezcal
Agave Nectar
Directions: Combine and serve over blackberry or raspberry ice. Perfumed with cardamom essence (can substitute cinnamon or nutmeg) and rimmed with rose petal salt (can substitute pink Himalayan salt).