Flowers and weddings have been synonymous since the beginning. As one of the most visible elements throughout a ceremony and reception, flowers are an extremely important detail — not to mention, one of my favorites — of any wedding. Flowers have personality and an innate ability to brighten a room, and they hold an intrinsic beauty that make them the perfect garnish for a grand occasion. But what happens after the newlyweds say "I do," the cake has been cut and the guests have trickled out after a night of dancing? The flowers, which most likely required months of research, planning and a significant amount of the budget, have served their purpose after only a few hours. But that doesn't mean by the end of the night they're shriveled, dry and ready to be tossed into the trash. In fact, quite the opposite is true, yet all too often, that is exactly where they end up. Today we're sharing some ideas for ways to not waste your wedding flowers. Whether you want to enjoy them in your home, preserve them forever or share them with others, here are five things you can do with your flowers after your wedding.
Reduce, Reuse, Recycle!
If you decide to hold a post-wedding brunch the next morning for your family, wedding party or out-of-town guests, don't spend time or energy fussing about the decor. Whether your brunch is held in your parent's backyard, a restaurant or a hotel, use your arrangements, center pieces and bouquets to brighten up the space and retain the theme from the night before. You can simply display the exact same centerpieces and arrangements, or if you want to freshen things up, deconstruct a bouquet, break down a large arrangement into smaller vases or find a new use for a long garland. The only thing you'll have to worry about is planning ahead for someone (you could do it yourself, but trust us, you won't want to!) to gather the flowers and keep them overnight as well as transport them to the location for brunch the next morning. Once the brunch is over, there are still a few things you can do with your flowers to keep them from going to waste.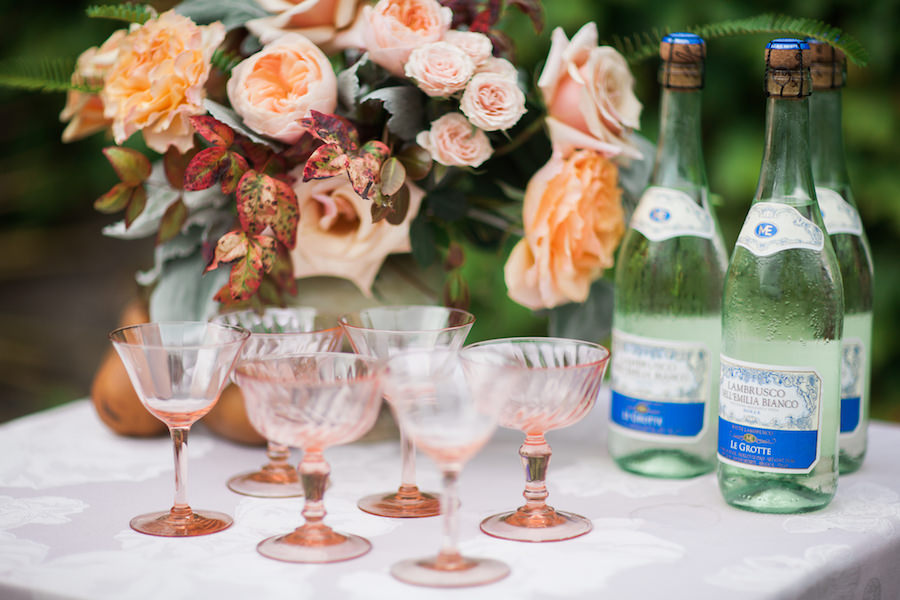 Consider Donation
If you're jetting off on your honeymoon first thing after tying the knot, you won't be around to enjoy the beauty of your wedding flowers! But that doesn't mean someone else can't either. Many hospitals, retirement homes, women's shelters and funeral homes accept donations; we just suggest that you call around to make sure it's okay first. Donate your flowers to a maternity ward to congratulate new mothers or fathers. Send your arrangements to a nursing home and bring a smile to someone's face. Or, consider giving them to a funeral home to be used in a flowerless service or to help someone who isn't able to afford the cost of funeral flowers. There are so many ways to use the flowers that made you smile on the happiest day of your life to make someone else just as happy. We suggest taking advantage of awesome companies such as Bloomerent, The Full Bloom or Repeat Roses who will do most of the work for you!
Treat Your Guests
In lieu of wedding favors — or in addition to! — send flowers home with your guests to enjoy! Depending on how many guests and how many flowers you have, you can offer them up on a first-come-first-served basis, or create a fun game to help decide who gets to take them home. You could also use them as gifts to your wedding party or parents as a thank you for all the time they put into making your wedding special. We also love the idea of allowing guests to take home single blooms or vines of greenery from your floral arrangements as a piece of a special day that each guest can cherish.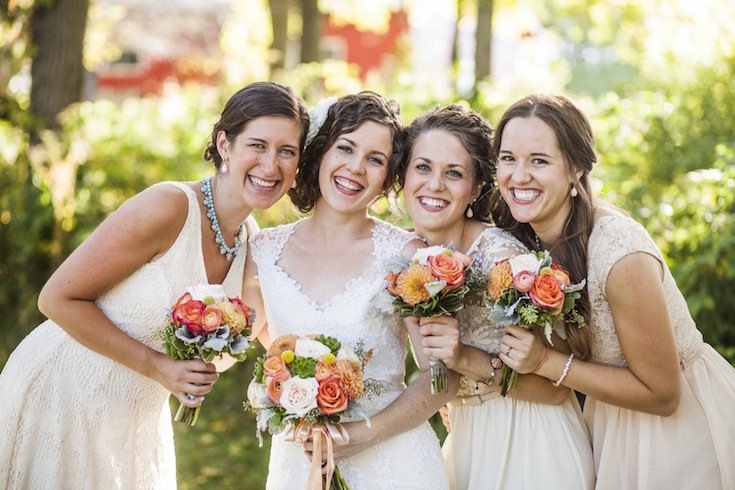 Get Your Hands Dirty and Replant Them
Let your wedding flowers live on by replanting the stems from your bouquet or floral arrangements. We recently came across this YouTube video about how to plant a rose from a single stem and realized this would be an incredible way to use your flowers after the wedding. There are a few flower types that would make good candidates for replantation, but roses and succulents might be the best! You can plant them in your yard and watch the flowers come to life each year or plant them in a pot to bring with you as you seek out new adventures with your partner. Either way, you'll always have that beautiful reminder of your wedding day!
Create A Memory
One of the most common things people do with flowers after a special occasion is preserve them in a multitude of ways. There's the drying method, which after hanging them up for a period of time helps retain the original color and integrity of the bloom and allows them to be used as decor or for a ceremonial display. You can also press the flowers, which is ideal for flowers with larger petals, so they can then be framed or easily stored. Many also choose to use their flowers for small keepsakes, such as turning them into jewelry, creating a holiday ornament or making potpourri. We recently came across The Wedding Scarf and love the idea of preserving your flowers into a scarf that you can cherish forever. Finally, honor the memory of a loved one by placing your flowers at their grave or resting place. It's hard when there are special people in your life who aren't able to be present for your wedding, but by giving them a special piece of your day, you can ensure they are included.
Credits: Photo 1 by Lacey Gabrielle Photography from Erin and Scott's Rustic Vineyard Wedding; Photo 2 by Sara Weir from 10 Creative Cocktail Hour Ideas to Swoon Over; Photo 3 by Jono & Laynie Co. from Sarah and Josh's Adorable Handmade Wedding