In between long rows of budding grapevines, where bold purple grapes dangle from thin branches bursting with green leaves, Erin and Scott tied the knot on a 48-acre hilltop in southeastern Connecticut. "We felt Jonathan Edwards Winery was a perfect blend of our New England upbringings where we met and the most recent chapter in our relationship, living in Northern California," Erin says. "We loved the old New England style tasting room house and the secluded, endless rows of grapevines." Lacey Gabrielle Photography captured the lush, rustic details of this swoon-worthy wedding that the bride planned and designed herself.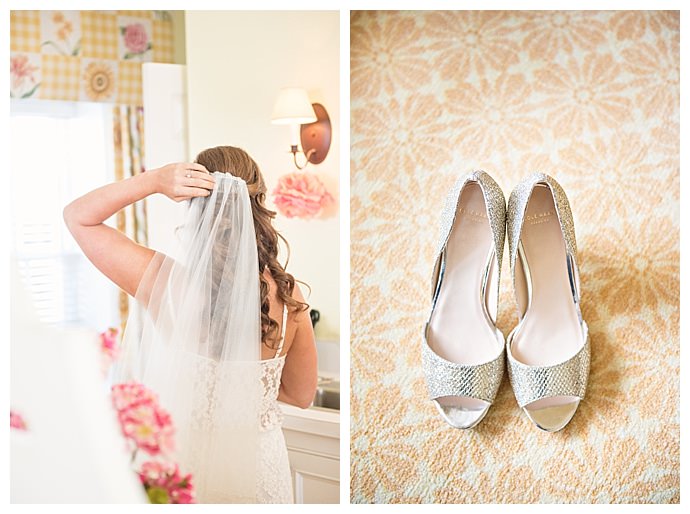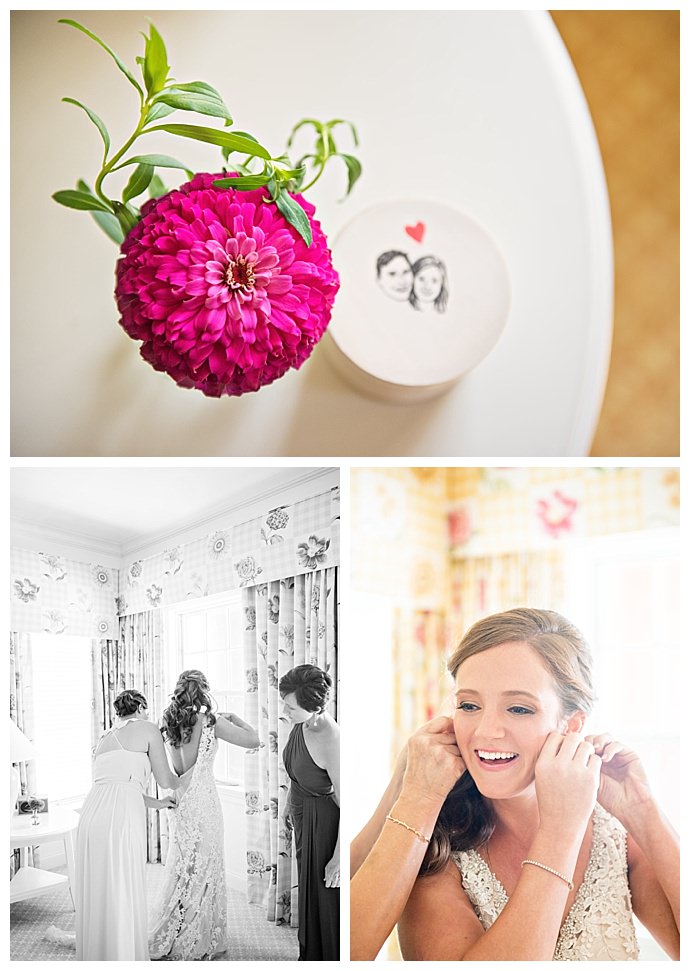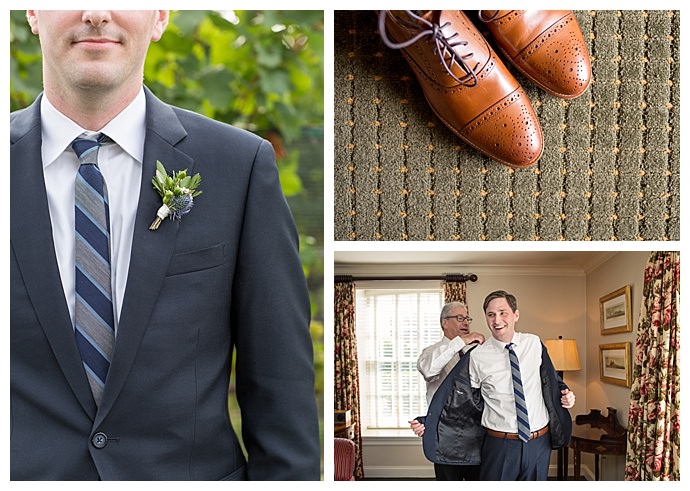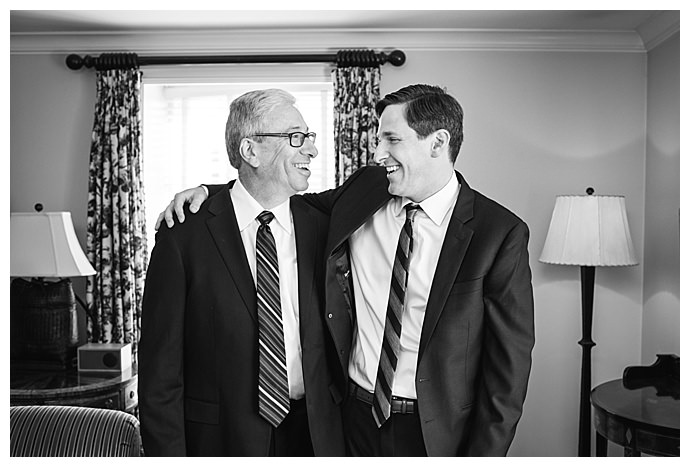 The Love Story
A little math homework and a high school chemistry class was all it took for Erin and Scott to find their own chemistry. "I had a huge crush on Scott early on and would frequently con him into helping me with math homework in order to get some alone time," Erin says. But they didn't actually start dating until college had called them to different cities, forcing a long-distance relationship that continued after graduation when Scott landed a job in New York City and Erin chased her pastry passion in Paris. Everything changed when Scott's job sent him west to San Francisco and Erin followed, her sweet dog and favorite spatulas in tow.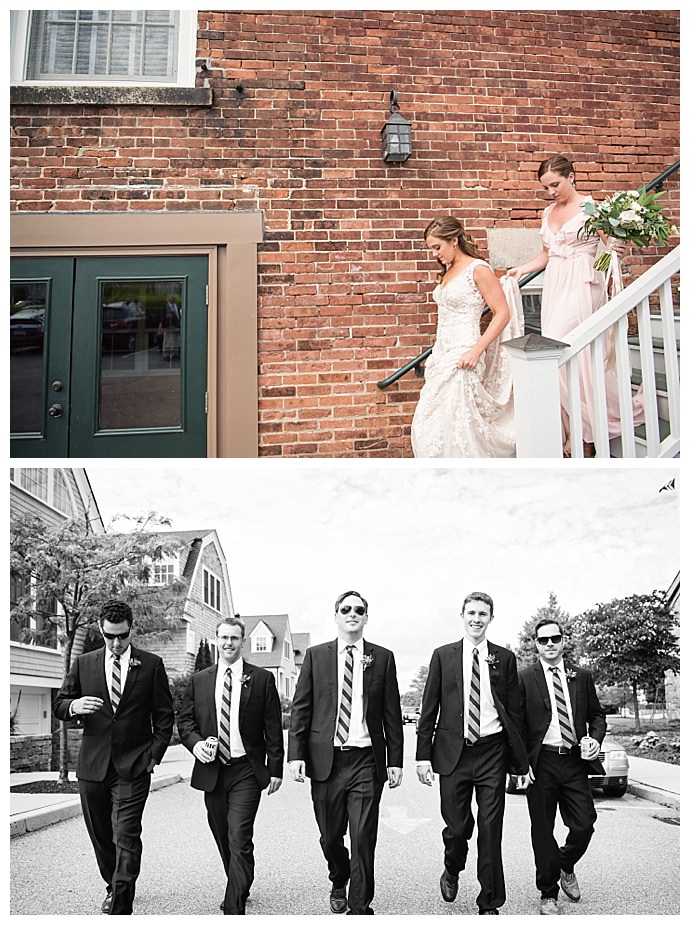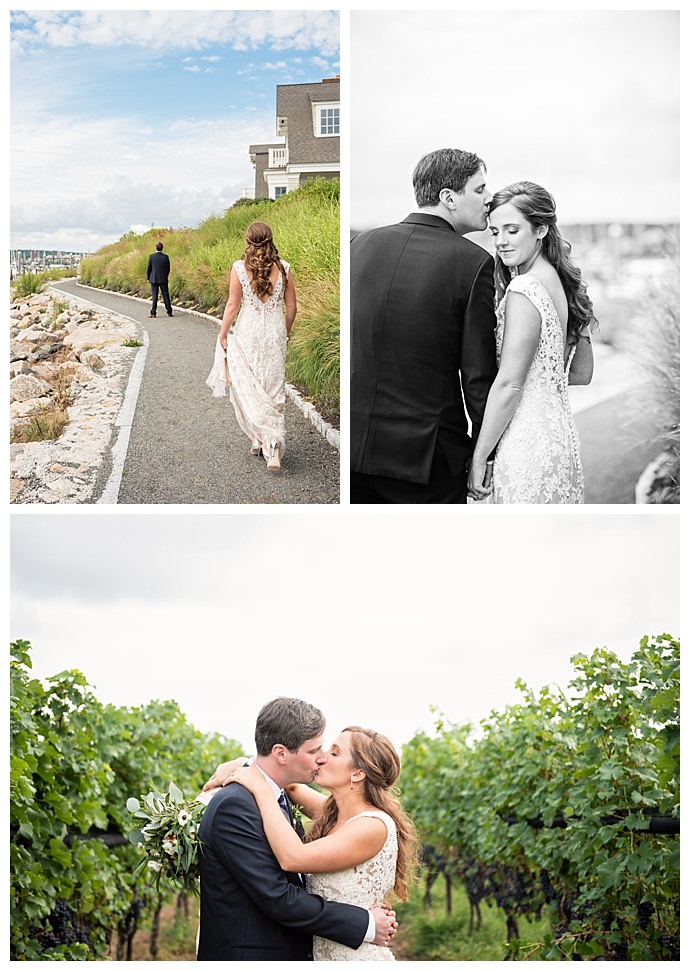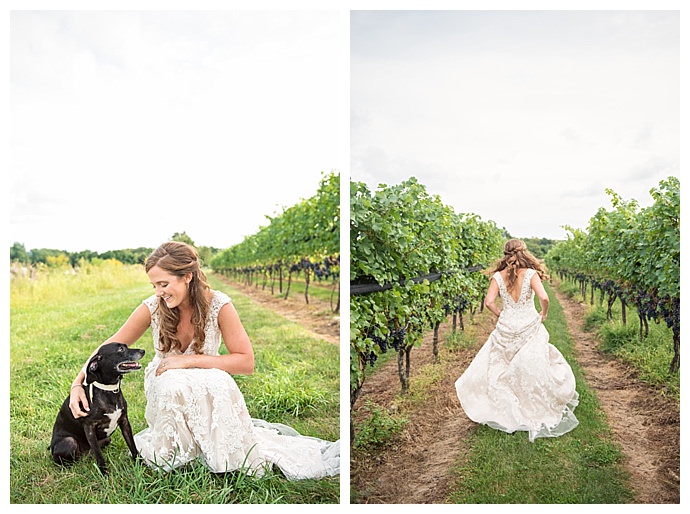 The Proposal
After five happy years living together in the Bay Area, Scott took Erin on a road trip to Point Reyes, Calif., for her birthday. It was a rainy, foggy morning as they drove up the coast for a scenic hike where waves crash into the rocky cliffs as the sound of mating sea lions fills the thick ocean air. "We went for a short, misty hike where we stopped at the edge of a cliff," Erin says. "After a few deep breaths and unusual silence, Scott got down on muddied knee and asked me to marry him. I obviously said yes and the next chapter began after a picnic on the cliff and a giddy ride home."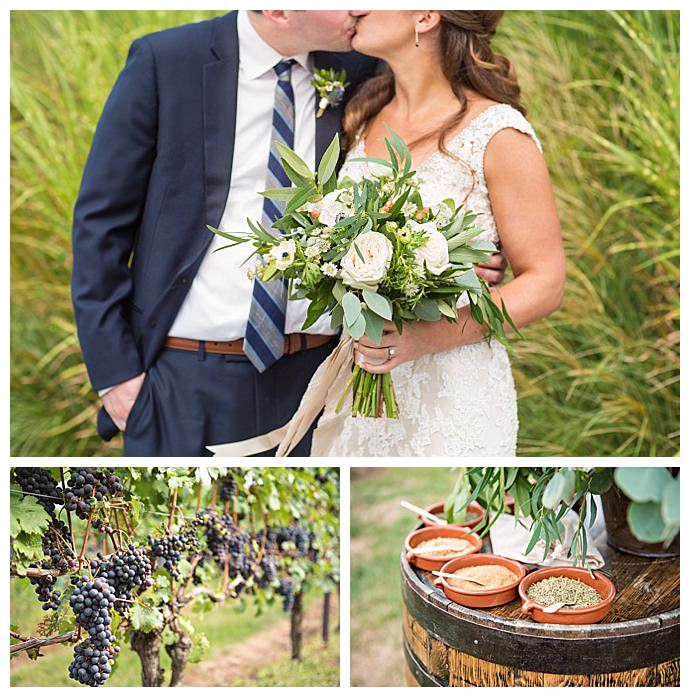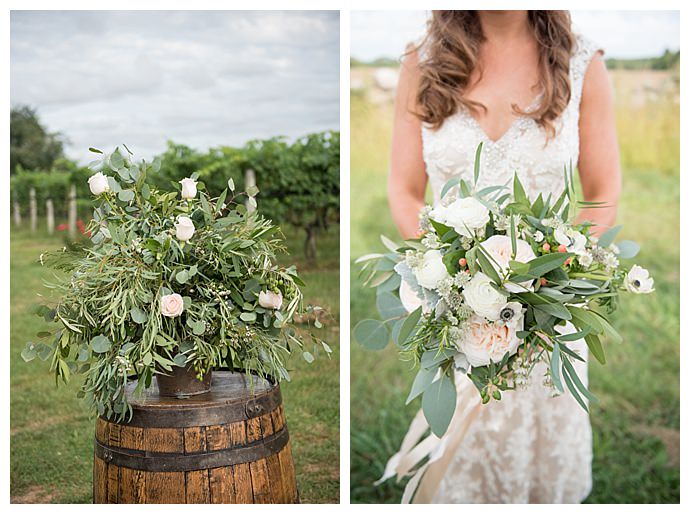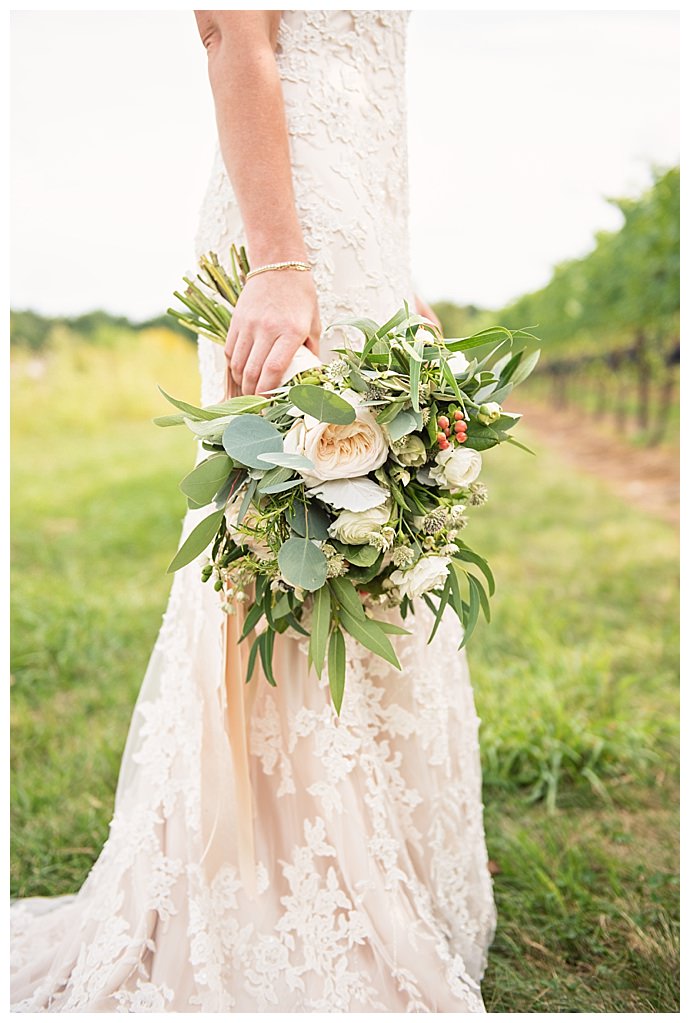 The Ceremony
Two wooden rustic wine barrels sat at either end of the aisle where Erin and Scott's oldest and best friend officiated their vows and led them through the ceremony that was filled with personalized moments. Erin, who is a pastry chef and the founder of Sweet Pistachio, was inspired to include the blessing of seven spices, a unity ceremony with each spice signifying an element of a healthy, happy and well-balanced marriage. A close family friend played original versions of Erin and Scott's favorite songs on the piano during the ceremony, and Erin's cousin, a professional singer, sang a jazzy-rendition of La Vie en Rose as Erin and Scott shared a final dance as an unmarried couple.
And then Scott, an avid sports fan, stole the show as he broke into a team huddle with his groomsmen after being asked mid-vows if he took his lawfully wedded wife, a moment Erin admits was corny but perfectly Scott. After the two said I do, a kiss was shared and glass was broken, Erin and Scott walked back down the aisle as their black lab led the way to celebrate the beginning of their ever after.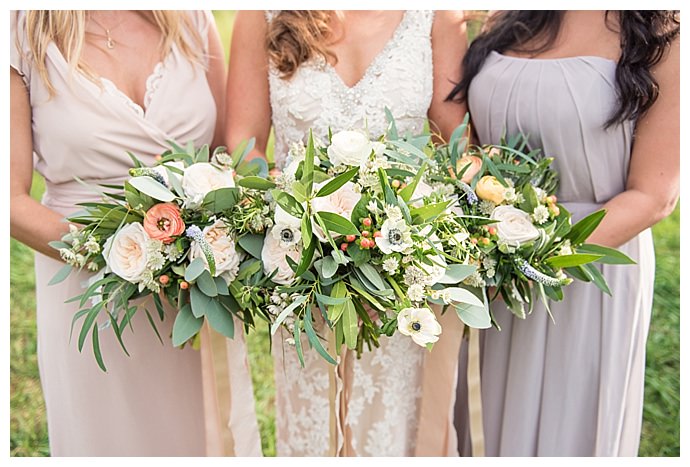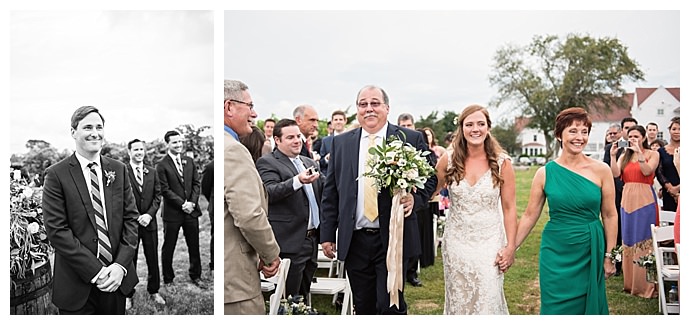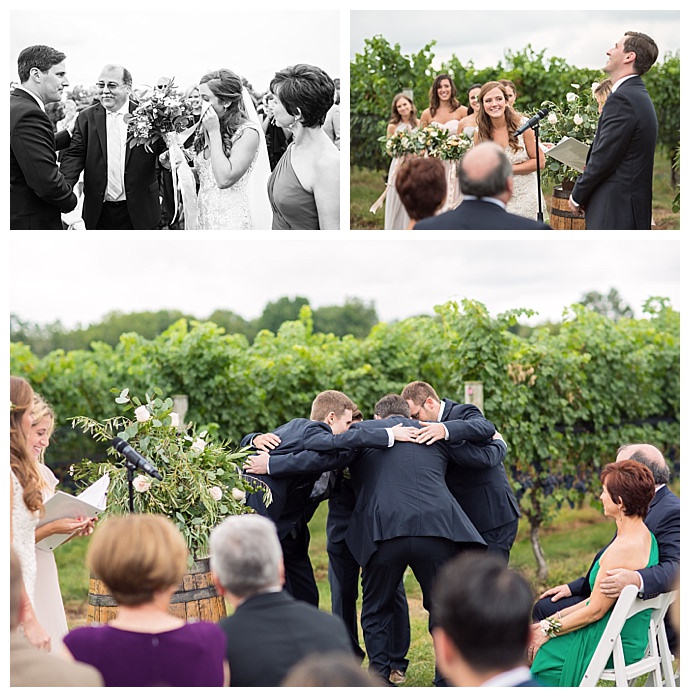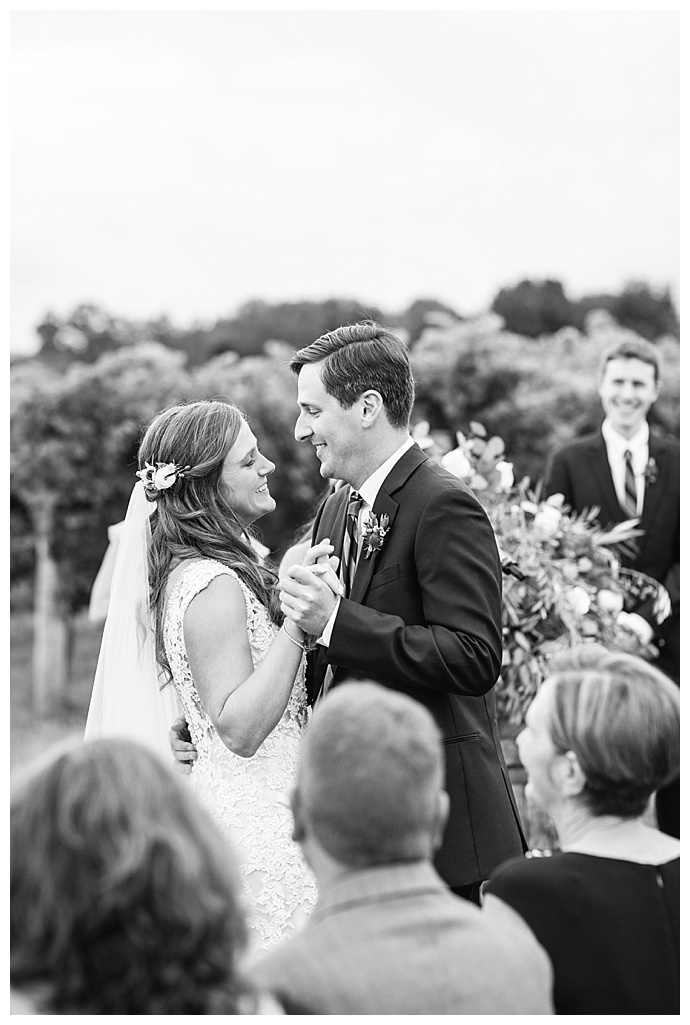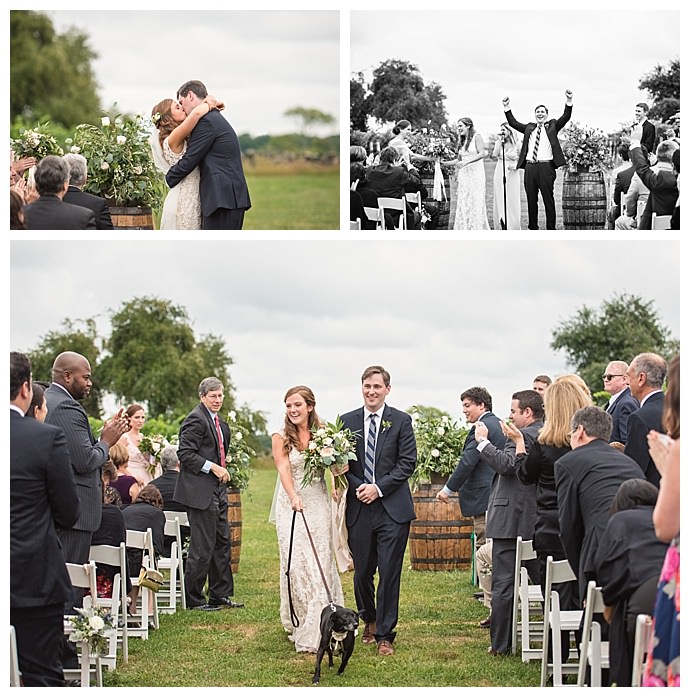 The Party
A soft glow from illuminated tea lights guided guests to the tent where a night of celebration was in store. White linen tablecloths coated with lush greenery, vintage bottles and wooden accents filled the room where guests found their seats with the help of a seating chart written in white marker on vintage window panes that Erin found at a thrift store. Three long bistro tables surrounded the dance floor where a savory spread allowed guests to refuel between songs. "We chose to do five progressive small plates with an extended dinner time," Erin says. "We really wanted people to be up mingling and dancing instead of sitting down for an hour or so to eat. The menu was custom made by Russell Morins and Scott and I to reflect our favorite foods and flavors."
As a pastry chef, dessert was one of the most important elements of their feast. Erin designed the two-tiered white cake that she cut with her new husband with a joyous smile. She worked closely with her friend, Satoko Philips, who crafted the cake along with a sentimental spread of treats, including lemon meringue cream puffs, fruit and caramel tartlets, passionfruit and chocolate whiskey macarons, matcha black sesame parfaits and a signature Erin and Scott dessert, which consisted of strawberry mousse and pistachio cake.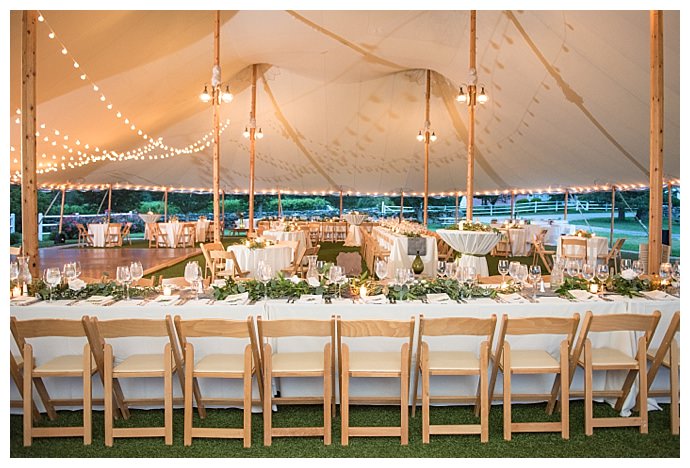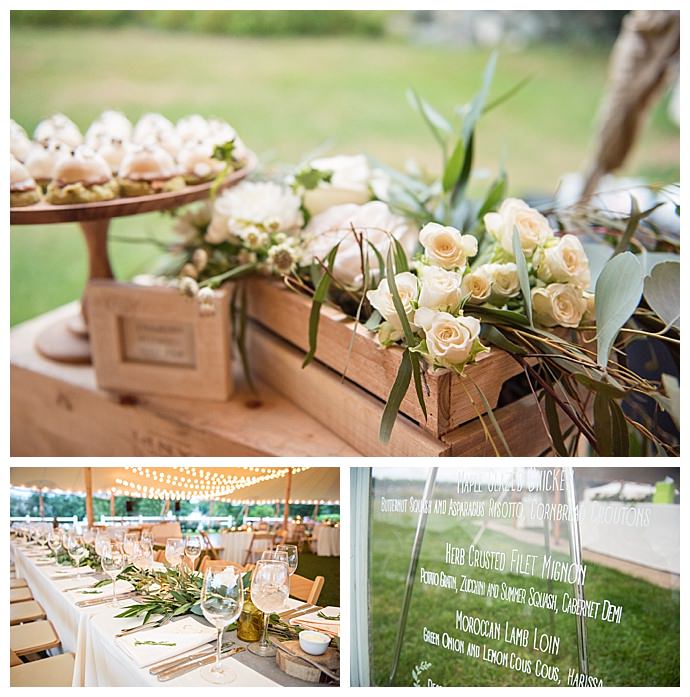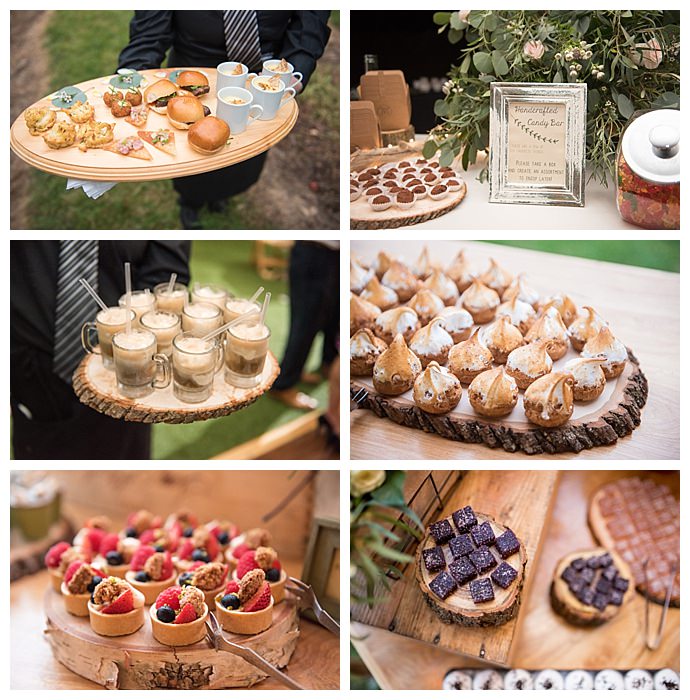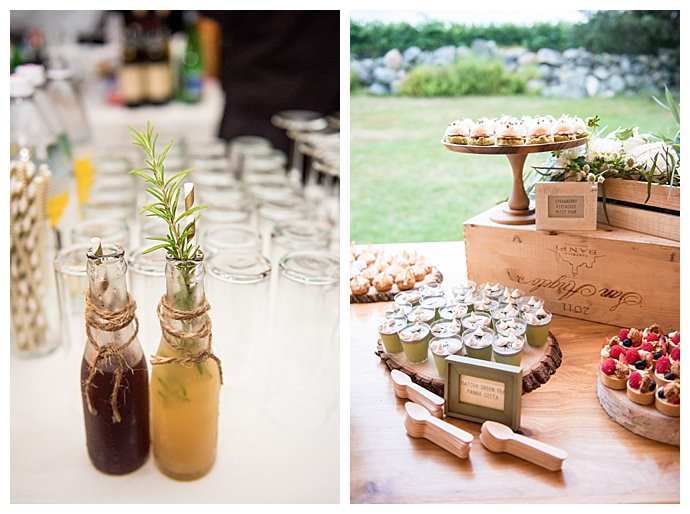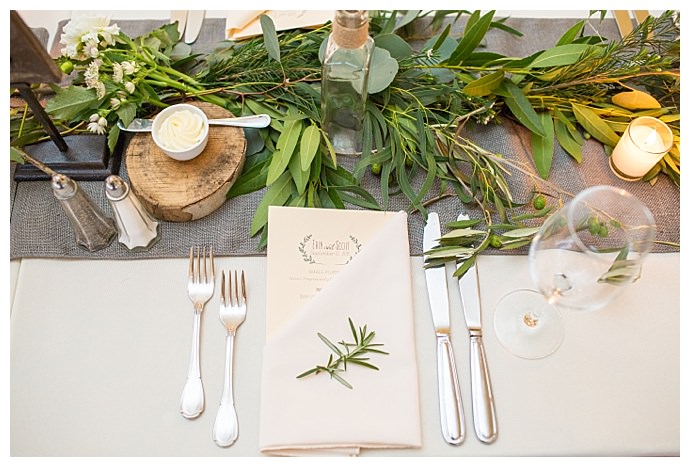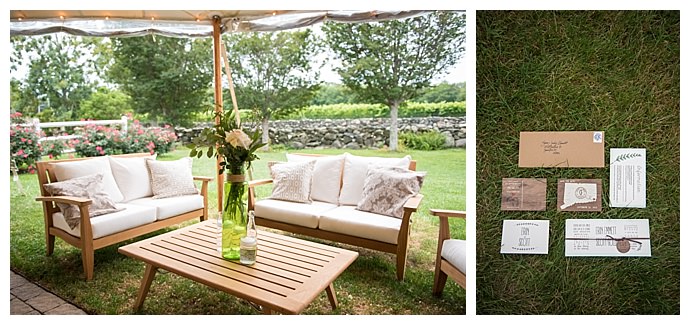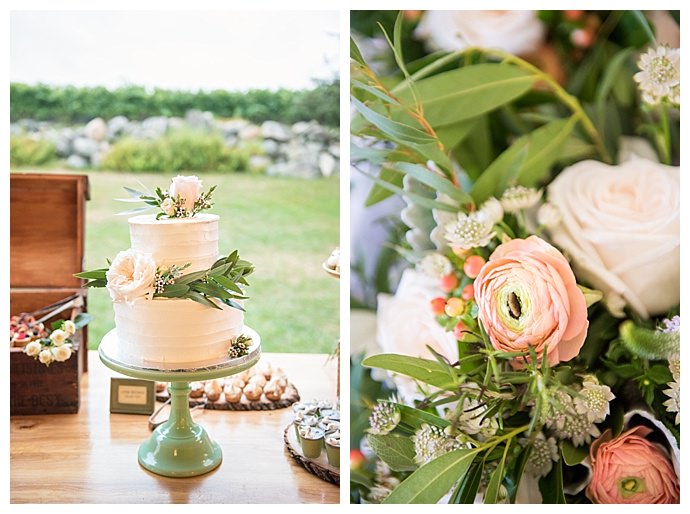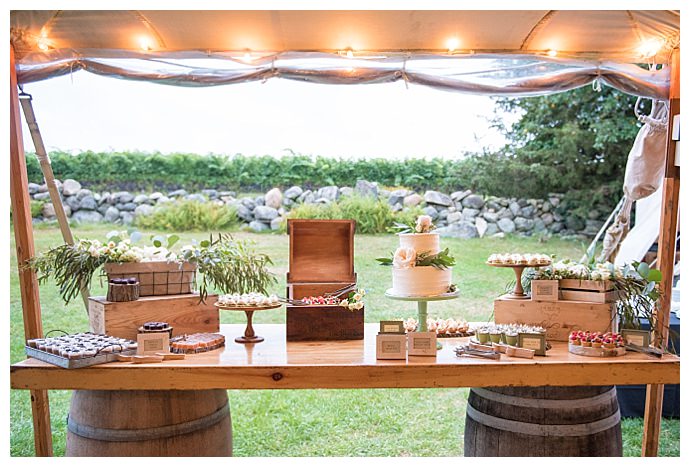 Memorable Moment
"The most memorable moment was definitely walking down the path from the tasting room house and into the tent for the first time," Erin says. "All of our friends and family were there, the tent was lit up and the greenery details on the table made us feel like we were in a magic garden. Realizing everyone we loved was there, under the same roof was unforgettable."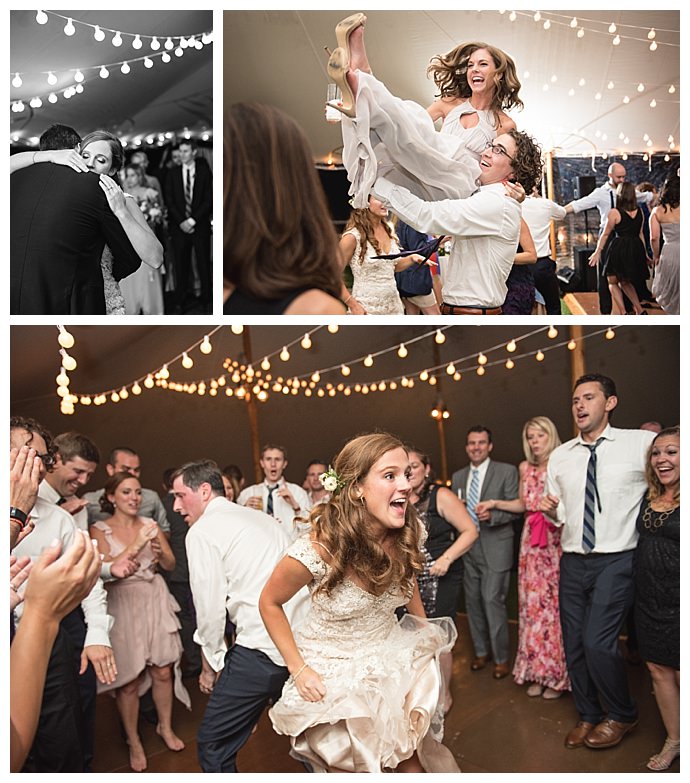 Team of Talents
Photography: Lacey Gabrielle Photography
Venue: Jonathan Edwards Winery
Floral Design: Hana Floral Design
Cake Design: Sweet Pistachio
Catering: Russell Morin Catering
Wedding Dress: Madison James
Wedding Suit: J.Crew
DJ: Beat Train Productions
Hair Stylist: Crop Salon
Lighting: Ryan Designs
Design and Decor: Sweet Pistachio