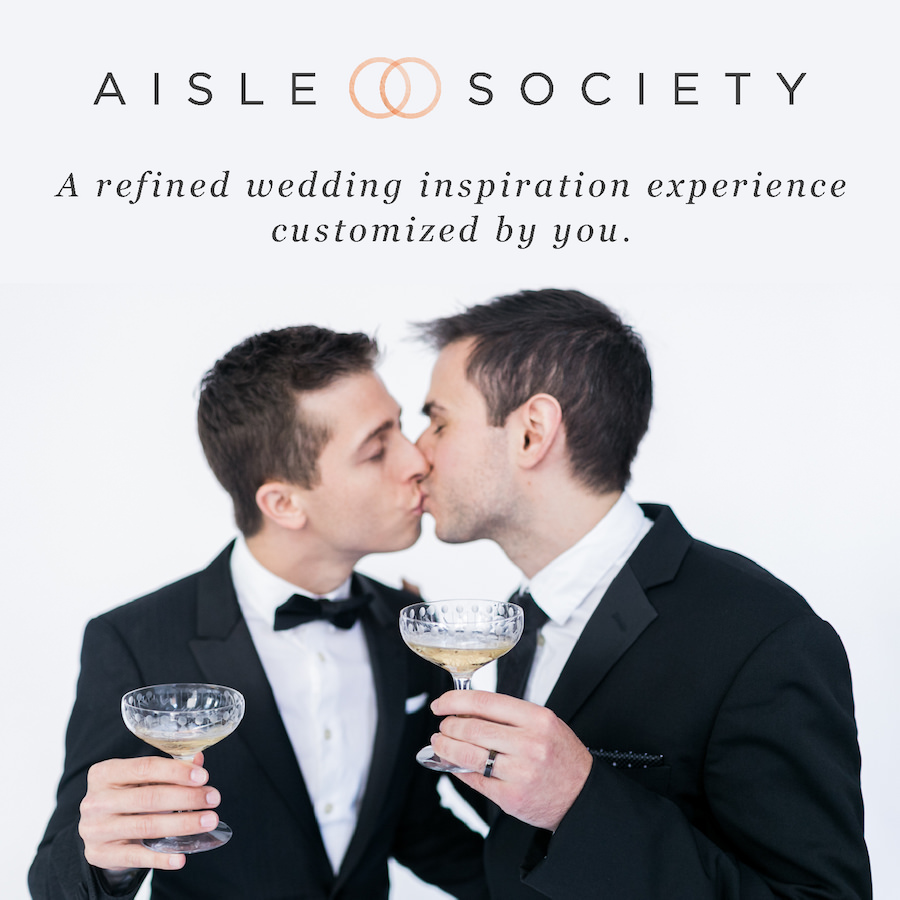 For the past nine months, myself and 30+ other wedding bloggers have been creating a new hub for wedding inspiration. You might remember me mentioning Aisle Society here and there, but the time has come that we have finally lifted the veil and showed it to the world. We've been saying "it's going to be amazing," and, guess what? It is. 

Why It Rocks
What sets Aisle Society apart from the other wedding planning resources is the ability to truly customize what you want to see, and not having to rely on an algorithm that tells you so. On Aisle Society, you are able to follow elements and tailor your feed to be as vague as "LGBT weddings" or as targeted ("blush and gold LGBT wedding in the spring in New York City with dogs") as you like by following your favorite vendors, settings, seasons, colors, bloggers (like, ahem, Love Inc.) and more. Though, regardless what your pet plans are for the big day, you still might want to consider following "Dogs in Weddings" because … #adorbs.
And because only bloggers who are an Aisle Society contributor are able to upload content, you're seeing the absolute best of what the Internet has to offer in engagement sessions, styled shoots, wedding inspiration and DIY tutorials.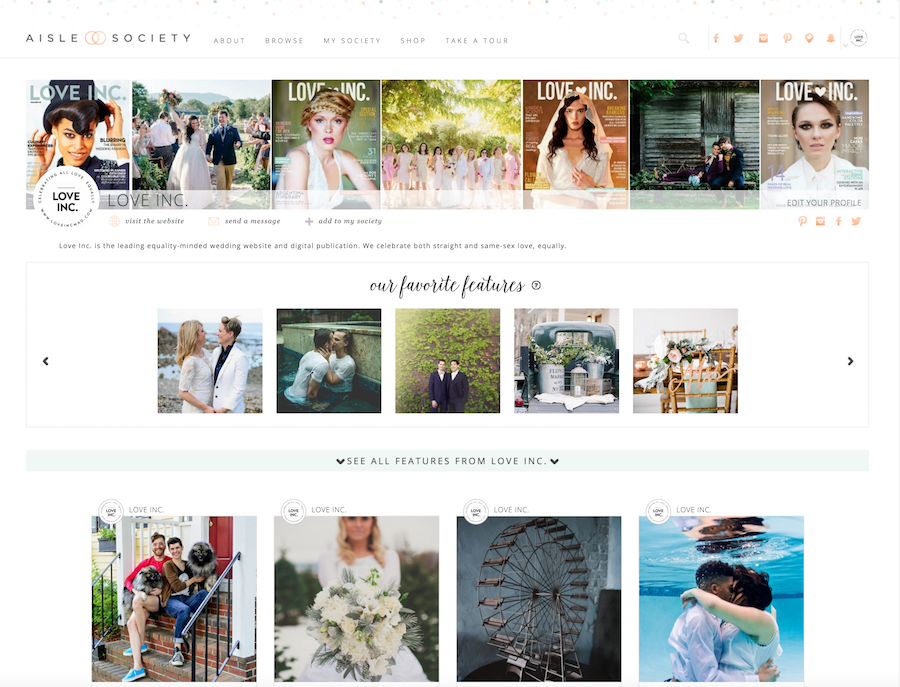 Another reason why you're going to love us? We're obsessed with crediting. We strive to credit every detail — even the most minute ones like drink stirrers! — so you know exactly how and where to get the inspo that you're loving. We also credit all wedding pros and each vendor featured has their own Aisle Society portfolio, which will allow you to browse more of their work and inquire with them directly about your wedding!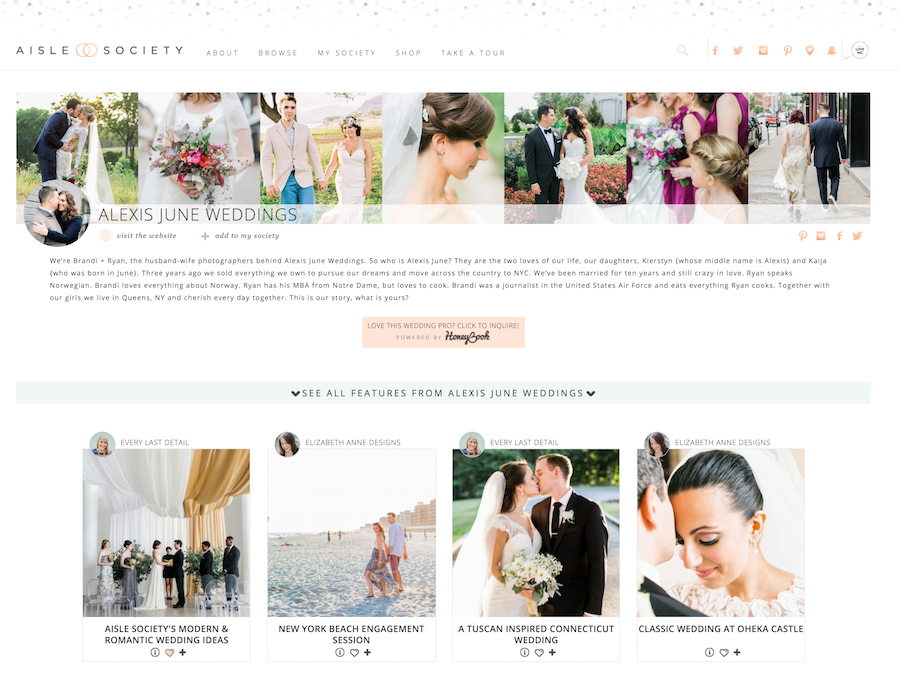 So what are you waiting for? Come play with us on aislesociety.com and immerse yourself in the best wedding inspiration that the world has to offer. Happy planning!
Photography credit: Alexis June Weddings; Videography credit: Nicodem Creative
By Brittny Drye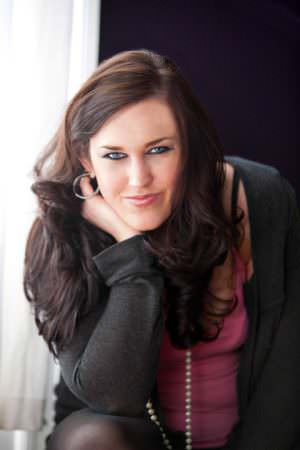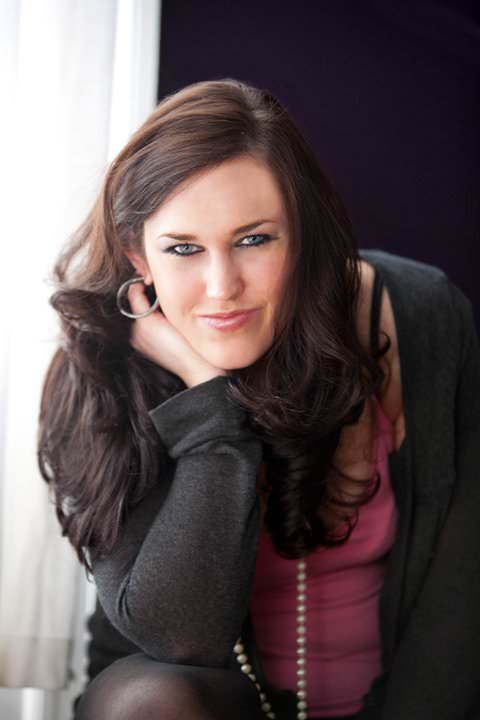 Brittny Drye is the founder and editor-in-chief of Love Inc. magazine. A fierce cheerleader for marriage equality, she launched loveincmag.com in 2013 as a way to to celebrate both straight and same-sex love, equally. She lives in New York City with her husband and their cat, Scout.