Far-flung paradises often come to mind when discussing honeymoon options, but domestic destinations with history, hidden beaches and amazingly cool culture may prove even dreamier than an overwater bungalow in Bora-Bora (though that's super hard to beat) with much less of a logistical travel nightmare. From cozy New England fishing villages to rockin' southern music scenes to sandy shores and tropical waters accessible passport-free, the good ol' U.S. of A is a bastion of unique, fun and relaxing locales perfect for your first vacation as newlyweds.
Provincetown, Massachusetts
Provincetown, Mass., is a small town with a very big personality. Located at the very tip of Cape Cod, P-town (as it's lovingly referred to) is a year-round fishing village that transforms into an arts and culture epicenter during the summer. Gorgeous sand dunes and beaches surround the town, which itself is tiny but can boast a population of up to 60,000 in the summer months. Enjoy sunset booze cruises around Provincetown Harbor or venture out on a whale watching trip with the Dolphin Fleet — the very first whale watching company on the East Coast. Catch some drag queen karaoke at The Governor Bradford, amble through the many art galleries and shops on Commercial Street and climb to the top of the 216-foot tall Pilgrim Monument to glimpse the most astounding views of Stellwagen Bank. Foodies will love that this is the town where Anthony Bourdain got his start — and don't miss the seafood at The Lobster Pot!
If Provincetown offers too much hustle and bustle, head north to coastal Maine where sleepy port towns such as Ogonquit and Kennebunkport offer up cozy bed and breakfasts, small town amenities and plenty of quiet to enjoy with your new spouse.
Key West, Florida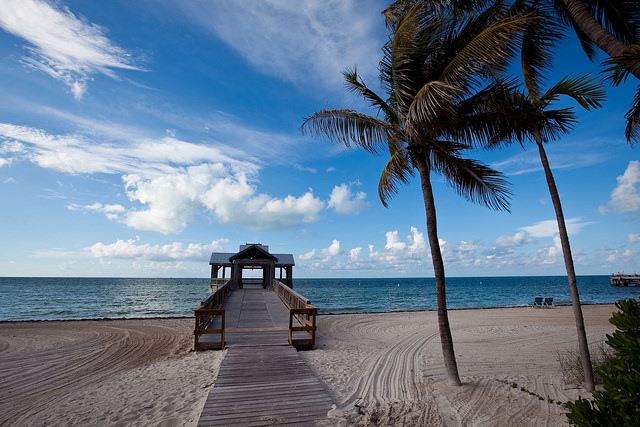 While Miami and Orlando tend to get much of the warm Florida love, Key West is a destination that shouldn't be missed. Home to the southernmost point in the continental U.S. and situated only 90 miles from Cuba, the 4.2 square mile island holds a lot of fun and adventure in its tiny land mass. A stroll down Duval Street provides all of the nightlife, tchotchkes and people-watching one could ask for. Lunch at the Southernmost Beach Cafe overlooking the aqua waters of the Atlantic is a must (everything is delicious. Everything). Head to the marina at sunset for a cocktail on the pier, and you might glimpse a dolphin or two. To get around town, consider renting bicycles or the town's preferred mode of transportation — mopeds. Rent a car for a day and head a few keys north for beautiful, relaxing beach days or drive over the seemingly endless Seven Mile Bridge. Don't miss the Hemingway House and the island's famed — and protected — six-toed cats.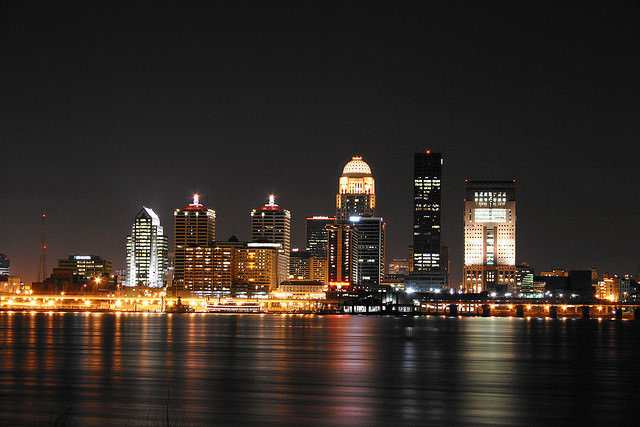 Louisville, Kentucky
Known for the "Most Exciting Two Minutes in Sports," aka the Kentucky Derby, Louisville is also a bustling hub of music, food, history and culture. Home to 1/3 of the nation's bourbon, 120 beautiful parks and apparently 90% of the disco balls in the U.S. (whoa, fun fact, right?), there is no shortage of exploration to be done in this city, known as The Gateway to the South. Though located in an ultra-conservative state, Louisville itself is incredibly diverse — something I was a bit surprised to learn when I visited the city in 2012 but that played a part in my move there six months later. Sports enthusiasts will enjoy learning how baseball bats are made at the Louisville Slugger Factory, touring the grounds at Churchill Downs or checking out some top-ranked college ball at University of Louisville (go Cards). No person should ever visit the 'Ville without taking in the Muhammad Ali Center or ambling along Bardstown Road in the ultra-hip The Highlands neighborhood. Take a detour down the Bourbon Trail to visit 10 famed distilleries, including Maker's Mark and Jim Beam. Sign up for a booze cruise on the Belle of Louisville, the oldest operating Mississippi River-style steamboat in the U.S. It's hot during the summer, but events like the Forecastle Music Festival, Kentuckiana Pride, NuLu Music Festival and Waterfront Wednesdays make it a bit more bearable.
Austin, Texas
Situated centrally in the reddest of red states, Austin is a bastion of weird, fun, liberal awesomeness. Home to Austin City Limits and SxSW, this booming music and tech town nestled on the banks of the Colorado River offers plenty of adventure for the outdoor enthusiast and culture lover alike. With four lakes, a river and Texas Hill Country all within a short jaunt, cyclists, boaters, hikers, swimmers and stand-up paddle boarders can adventure to their hearts' content. For more mellow outings, relax at Barton Springs or check out the Zilker Botanical Garden. The music scene, of course, is not to be brushed off — simply wandering downtown is sure to awaken your musical senses and you'll likely discover a new sound that tickles your fancy. History buffs will love the storied past of this Texas capital city.
Salt Lake City, Utah
This northwestern city — the only U.S. capital bearing three words in its title — is known as The Crossroads of the West and played host to the 2002 Winter Olympics. Nestled among the Wasatch and Oquirrh mountain ranges, SLC might be known for being HQ to the LDS church but is also home to year-round adventure lovers and was No. 6 on The Advocate's "Queerest Cities in America" list this year. With four nearby ski resorts and over 60 state and national parks within a few hours' drive, there is no lack of outdoor exploration to be had. Moab National Park is a fascinating detour for hikers or mountain bikers. Indie film lovers might chance by the Sundance Film Festival in Park City or the Damn These Heels LGBT Film Festival in SLC. If staying downtown is more your speed, don't miss out on the amazing shopping and undeniably great food scene — especially the craft beer scene (what? Beer in Utah? It's for real, I promise). And now that you've built your own baby family, why not trace your heritage while you're in the Genealogy Capital of the World?
The Big Island, Hawaii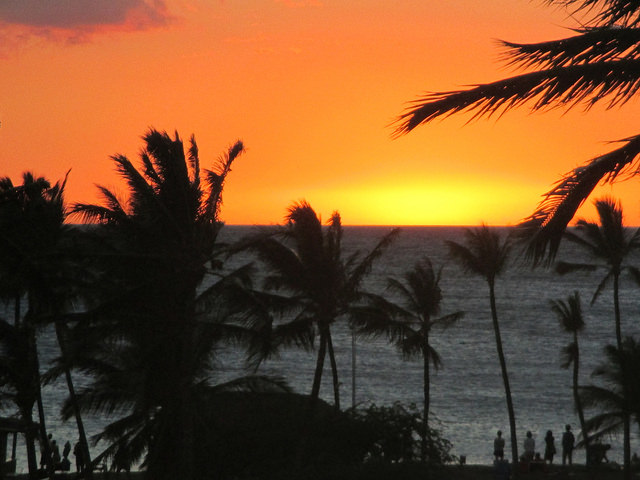 If you're yearning for tropical beaches, rainforests and fruit drinks that necessitate tiny umbrellas without leaving the U.S., then Hawaii is your answer. Visitors tend to flock to Honolulu and its famed Waikiki beach or Maui, but the island of Hawaii — commonly referred to as The Big Island — boasts such a diverse landscape that it shouldn't be overlooked. Stay on the Kohala Coast, away from the bustle of Kona but within an easy drive. Stop by the Kona Brewing Company for a Longboard Lager and some killer pizza. Drive Saddle Road from Wiamea to Hilo — and be sure to get some shaved ice along the way! Tour Akaka Falls then drop down to check out the lava tubes at Volcanos National Park. If you honeymoon over the Fourth of July, visit the Mauna Lani Bay Hotel & Bungalows for their Turtle Independence Day, featuring luau storytelling and a live turtle release.
Where are you taking your post-nuptial jaunt?
Photo Credits: Provincetown Harbor, Robert Wash; Commercial Street, Ed Miller; Key West, Ed Schipul; Louisville, The Pug Father; Austin Skyline, Ann Worner; Barton Springs, Tibbygirl; Park City, Travis Wise; Salt Lake City, Garret; Waikoloa Sunset, Dustin A. Lewis
By Christen Moynihan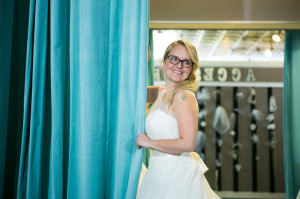 I'm from a small mountain ski town and now live on the outskirts of a big Texas city. By day, I edit The Broke-Ass Bride, own Bourbon & Sparkle and generally ogle all things tulle and shiny. By night, I'm a cat cuddler, bourbon drinker and voracious high-fiver. Follow along on Twitter and Instagram (@brokeasschris10).