One of the first decisions a couple makes in regard to their wedding vision often revolves around the stationery decision — what kind of invitations do we want to welcome our guests to our big day? That's often an easy-ish choice … but what isn't so easy is pulling together a cohesive idea that flows well from stationery through to the reception decor. We've got your back. Here are five stunning pieces of stationery and the little goodies that will help complement those paper goods:
Classic Black and Sparkles
Silver sparkle adds a modern twist to the very classic black-and-white wedding theme. Wedding Paper Divas' Diamond Sky invitation is the perfect piece of stationery to set the tone for a traditionally modern celebration, likely in a gorgeous loft or chic ballroom. Pretty glittered frames pull double duty as escort cards and a shiny favor. String lights are a given for nearly any wedding celebration, but these wire cage lights add an unexpected element. Give your guests the dish with Wedding Paper Divas' sleek Gilded Romance menus. To top it all off, spread silver confetti along the table tops, or if your venue allows use it during your sendoff.
Get the Look
Invites from Wedding Paper Divas
Glitter from Beau Coup
Lights from Beau Coup
Menus from Wedding Paper Divas
Confetti from Etsy
Gorgeous Geometry
I've been dying over the geometric shapes that have been popping up everywhere. Start with a simple and tasteful Krafty Angles invitation from Wedding Paper Divas. A geometric garland makes the perfect backdrop for your ceremony or photo booth. Strategically placed geometric terrariums add a little greenery without taking away from the eye-catching decor. Toast to your love with stemless wine glasses adorned with triangles. Keep your wedding programs simple with streamlined typography, like these Modern Initials programs from Wedding Paper Divas. Colorful geometric ceramic coasters make a great wedding favor that will surely add a little pop to your guests' home. A fun origami ball adds a little something extra and eye catching to your tablescape.
Get the Look
Invites from Wedding Paper Divas
Geometric garland from Etsy
Geometric terrariums from Etsy
Wine glasses from Fab.com
Programs from Wedding Paper Divas
Geometric ceramic coasters from Etsy
Origami ball from Etsy
A City Lovers' Celebration
When two city lovers fall in love, it's only natural to celebrate! Show some hometown pride with Wedding Paper Divas' Chicago Cityscape invitations. Skyline-etched wine glasses double as great take-home favors for your nearest and dearest. Thread napkins at each placesetting through these sweet rings or display them among your centerpieces. If you have a love for many cities, use each one as a table number card with city-themed table numbers.
Get the Look
Invites from Wedding Paper Divas
Wine glasses from Etsy
Napkin rings from Etsy
City-themed table numbers from Etsy
A Toast to Oenophiles
Whether your I Dos will be held at a vineyard or you and your beloved just love some good wine, there are some easy and fun ways to incorporate your vino-adoring selves into your wedding. Give your guests a taste of what's to come with simple and stunning Rustic Romance invitations from Wedding Paper Divas. Proudly display your intention with cork letters. Show your guests to their seats with cork escort card holders. Wine bottle succulent planters easily translate from wedding decor to home. Light up the night with cork candles.
Get the Look
Invites from Wedding Paper Divas
Cork letters from Etsy
Cork escort card holders from Beau Coup
Wine bottle succulent planters from Etsy
Cork candles from Beau Coup
A Boom-Pow Kinda Love
Your love is the kind that could leap over tall buildings and save the world on the regs … plus you just kind of dig super heroes. Sunburst wedding invitations proffers a subtle nod to what's to come. When it times to toast and cut the cake, do so as a dynamic duo with this champagne flute and cake cutting set. Spell it out with your initials, made out of comic book images (natch). Instead of table numbers, use these Etsy action cards — as seen in the comic books and old TV series. Comic book heart confetti from Etsy shows your love for one another … and your favorite super heroes!
Get the Look
Invites from Etsy
Champagne flute and cake-cutting set from Etsy
Initials from Etsy
Action cards from Etsy
Comic book heart confetti from Etsy
By Christen Moynihan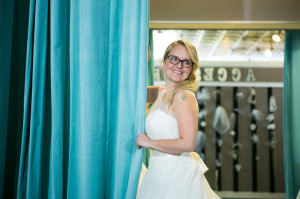 I'm from a small mountain ski town and now live on the outskirts of a big Texas city. By day, I edit The Broke-Ass Bride, own Bourbon & Sparkle and generally ogle all things tulle and shiny. By night, I'm a cat cuddler, bourbon drinker and voracious high-fiver. Follow along on Twitter and Instagram (@brokeasschris10).
*Editor's Note: This post contains affiliate links. Each time you purchase an item via our affiliate links, Love Inc. is receiving a small percentage of the sale, thus you are helping our small, equality-minded business grow and allowing us to provide more content for YOU! Isn't that just fantastic?