With spring in full swing and summer just around the corner, we're seeing all kinds of fun trends hitting the aisle. As the weather gets warmer and the days get longer, it seems more colors and accents are donning couples and wedding parties, and we're even seeing fun suit styles (helloooooooo shorts suits!). One of the great things about these trends is that no matter your theme or style, most of these elements would fit in perfectly.
Quick note! Another awesome thing about seasonal style is that your chances of finding really great prices are much higher than going with traditional or classic looks. It's something to keep in mind, especially if you have a slimmer budget for clothing.
Enough of that, let's get to shopping.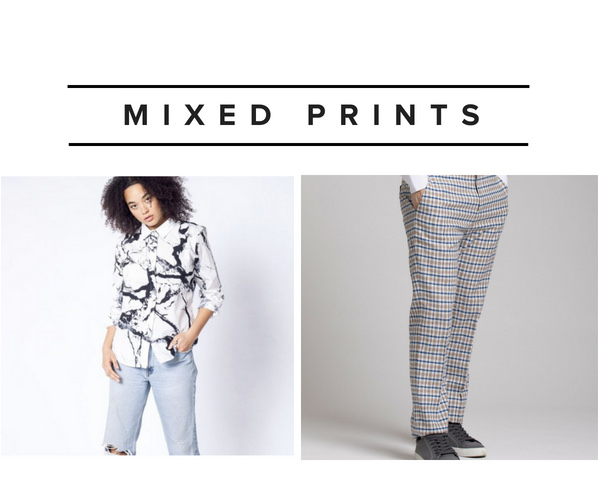 Mixed Prints
Layered patterns and textures are super popular in fashion and interior design right now. A great way to achieve this look is to stick with a color palette and find prints within that scheme—that way it's modern and cohesive.
Shop the Trend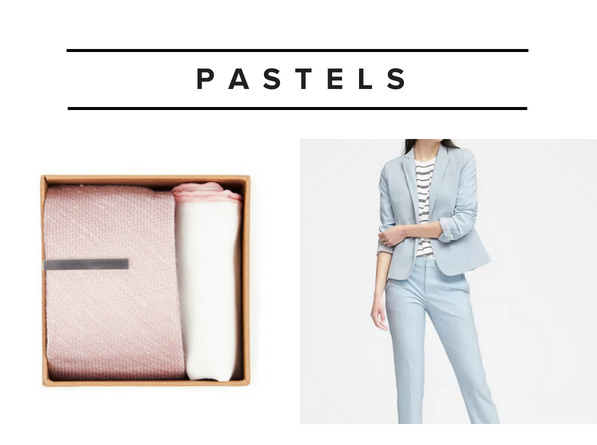 Pastels
Soft hues are always pretty abundant in the hotter months, especially in the spring. They're easy to style, too. Just follow your standard formal vs. informal rules and it'll tie together nicely.
Shop the Trend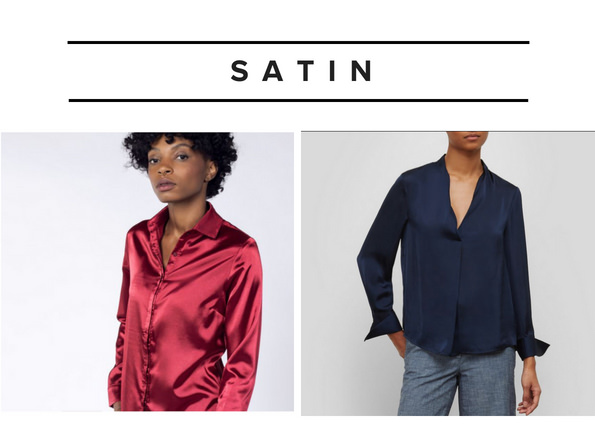 Satin
So elegant! This trend is a bit of a surprising one in more traditional suit looks, but that level of unexpectedness is what makes it so fun.
Shop the Trend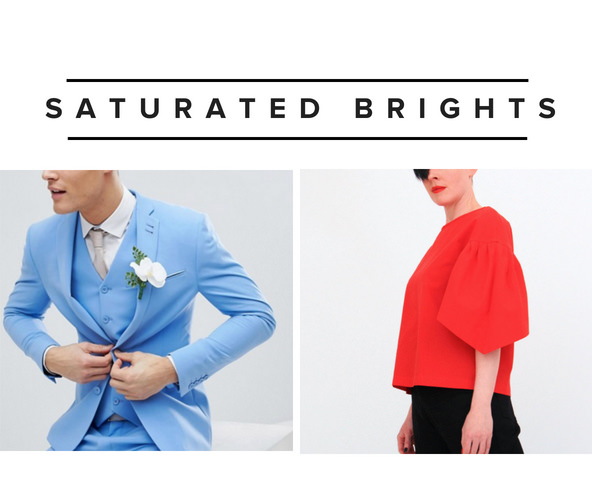 Saturated Brights
Talk about making an impact! Rich colors are hot this season and you can find them in just about any form or fashion. You can go with a little pop in a tie or go bold with a vibrant jacket or pants.
Shop the Trend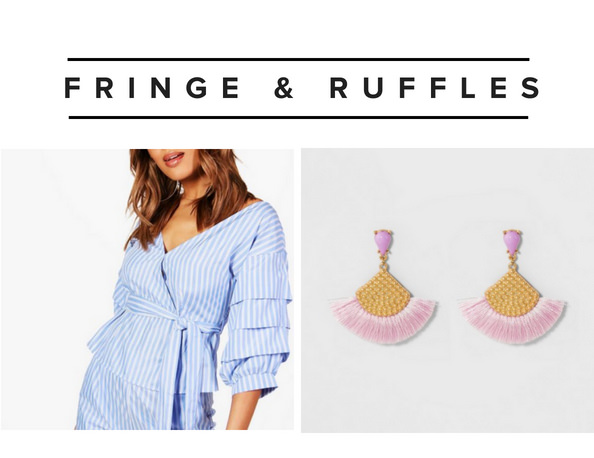 Fringe & Ruffles
Oo la la! As a slight accent or detail, fringe and ruffles lend a bit of movement that is a knock-out in action and is a unique way to showcase a little personality.
Shop the Trend

*Editor's Note: This post contains affiliate links. Each time you purchase an item via our affiliate links, Love Inc. is receiving a small percentage of the sale, thus you are helping our small, equality-minded business grow and allowing us to provide more content for YOU! Isn't that just fantastic?

Written by: