Perhaps one of the things I found most overwhelming about the whole becoming-a-parent thing was the registry. And I was the target audience (a cisgender woman carrying a child) … if it's challenging for me, imagine what it's like for, say, two dads navigating this avenue for the first time.
"So much of the things out there feel geared towards women, we just want to make sure we aren't missing out on anything," says soon-to-be new dads Donovan and Santini. "It is also difficult to find masculine things — diaper bags, strollers — things that match up with our sense of style. Also, figuring out the whole feeding thing. We want to make sure that we find great formulas, etc., since we can't breastfeed. We want him to get everything that a heterosexual household would be able to provide."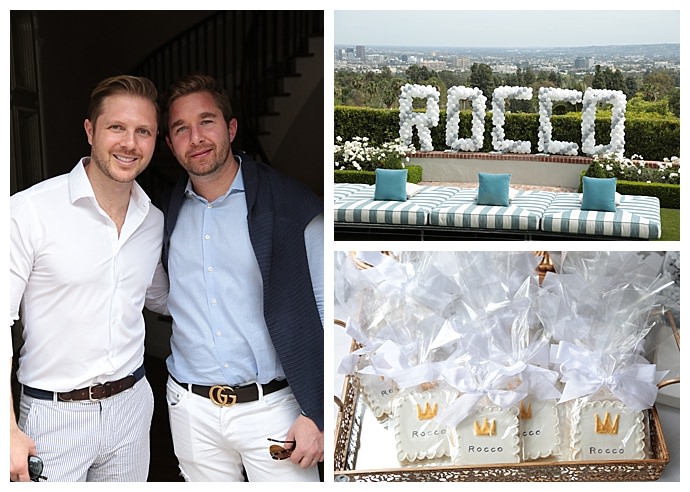 As they prepared for their little Rocco to enter into their lives, they worked with Gugu Guru's Concierge Service to put together a registry that was reflective of their family and style (i.e. not all blue clothes! "Our baby is going to be what he wants to be and like what he likes, and we are going to support him every step of the way. If he wants to wear pink, then pink he shall wear!").
In case you don't know, Gugu Guru is one of the leading baby registries, and their algorithm really takes your parenting style into consideration while giving you unbiased pros/cons of each option (something that those big box stores will not do!). And they've taken it a step further for parents who want a bit more guidance and recently launched their Concierge service, which offers one-on-one guidance with professional baby planners to result in a curated registry of products based on each parent's unique needs, lifestyle and preferences. "We tried to do it ourselves at first and found it totally overwhelming. There were just so many products on the market and we couldn't figure out which made sense for us," says Donovan. "We really relied Gugu Guru to come in and help us. They took our thoughts and lifestyles into account and made sure we were good to go."
"We had a ton going on at the time and they made us feel special and safe and didn't take up too much of our time doing it. Thanks to them, it became a fun/enjoyable process instead of stressful and overwhelming," Santini adds. "They helped us find items that matched our style and were super easy to use for two working dads."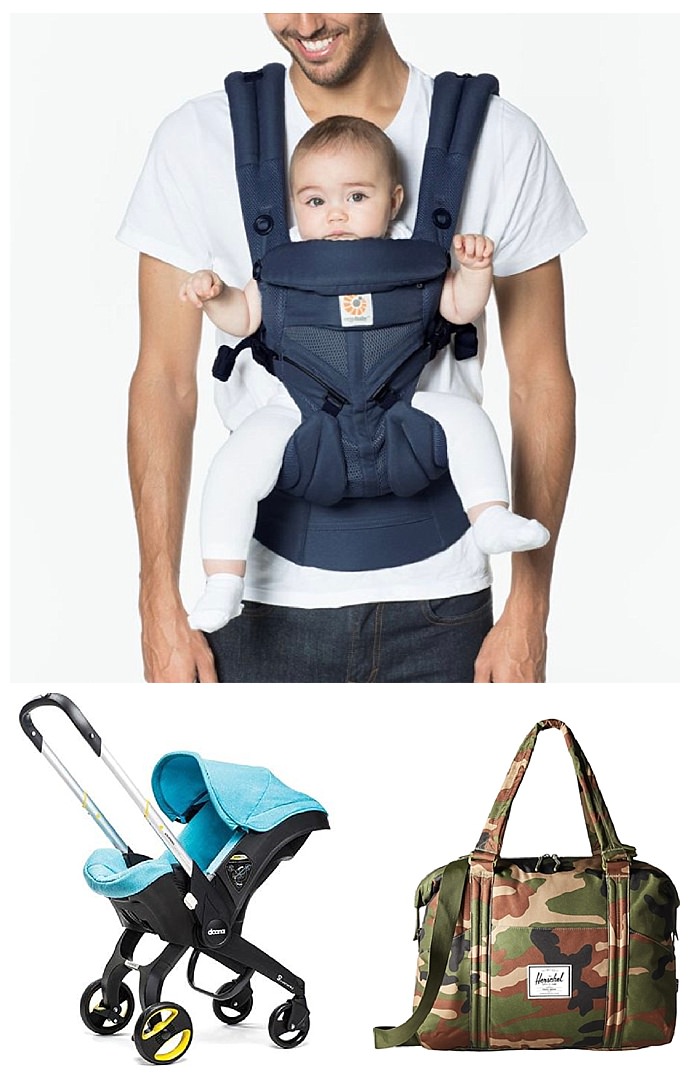 So what types of products would these two recommend for dad-driven households? "Definitely the mesh Ergobaby carrier. Most guys run really hot, so to have a baby strapped to your chest with something made of thick warm fabric definitely wouldn't work for us. Also, the Doona stroller. We like to keep things simple, the fact that the wheels come right down from the car seat, turning it into a stroller make it a perfect choice for busy dads. The Herschel camo diaper bag is one of our favorites, totally works with our style and has lots of space so we can pack everything in it without forgetting anything." But the first thing they bought when they found out they were expecting … "a crown to go above his crib, we have always had our eye on it and he is going to be our little prince."
Congratulations to Donovan and Santini — wishing you the best as you welcome your little prince, Rocco, into the world!
Photography by Alex J. Berliner/ABImages