From Bump to Baby: Must-Have Products to Get You Through Those Early Years
**This post is sponsored by BabbleBoxx.com on behalf of Single Edition Media.
My husband and I just began our baby registry and I don't think I've ever felt so overwhelmed. Who knew such a little person could require so much stuff?! In speaking with my other parent friends, this seemed to be a common feeling for first-time parents, so we teamed up with BabbleBoxx to narrow down the absolute must-have products to get you from bump to baby to toddler.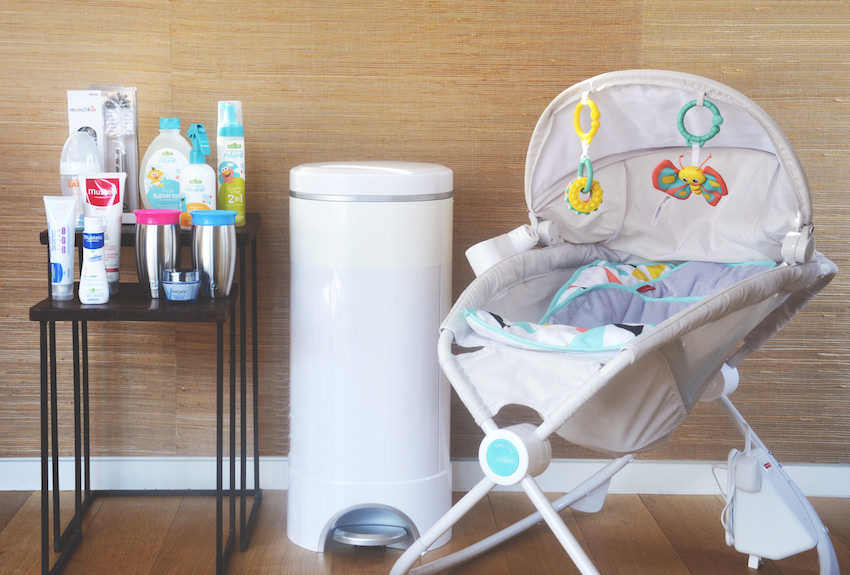 This list is filled with brands that have been parent- and pediatrician-approved for generations, as well as some of the latest products on the market, boasting features that make life just a little more simple for you (yes, please!).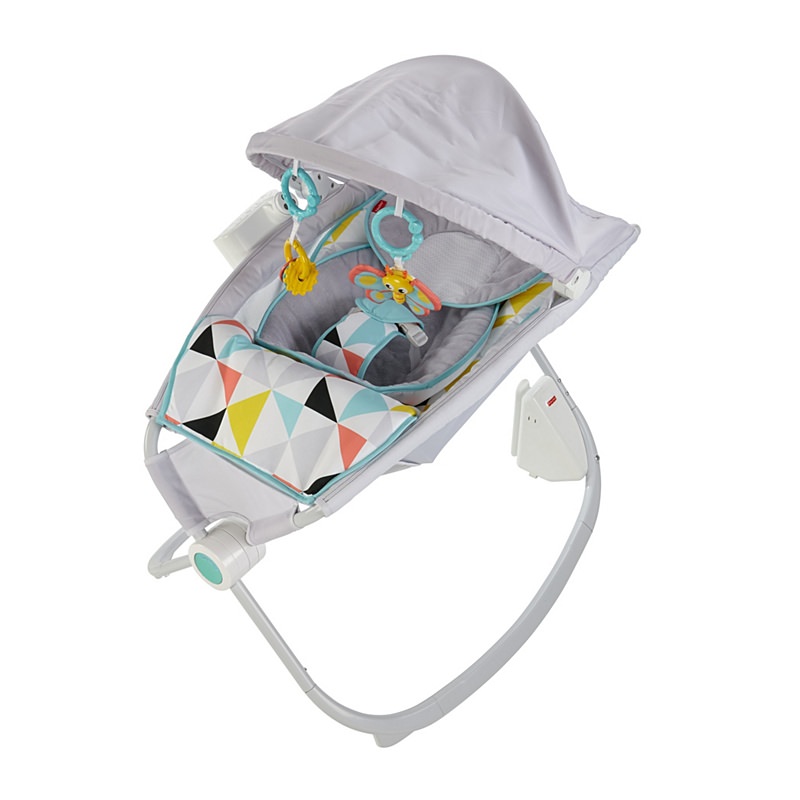 Fisher Price Premium Auto Rock 'n Play™ Sleeper with SmartConnect™
A rock-n-play was a must-have on all of my friends' recommended registry lists, and I'm particularly excited to use this one from Fisher Price ($120). It boasts all sorts of bells and whistles — hands-free rocking, light show projection, calming vibrations, 12 songs and soothing sounds. You can also pair it with your smartphone to control it. It was also incredibly easy to assemble and is lightweight, so we can easily take it from the downstairs living room to our upstairs bedroom (or grandma's house).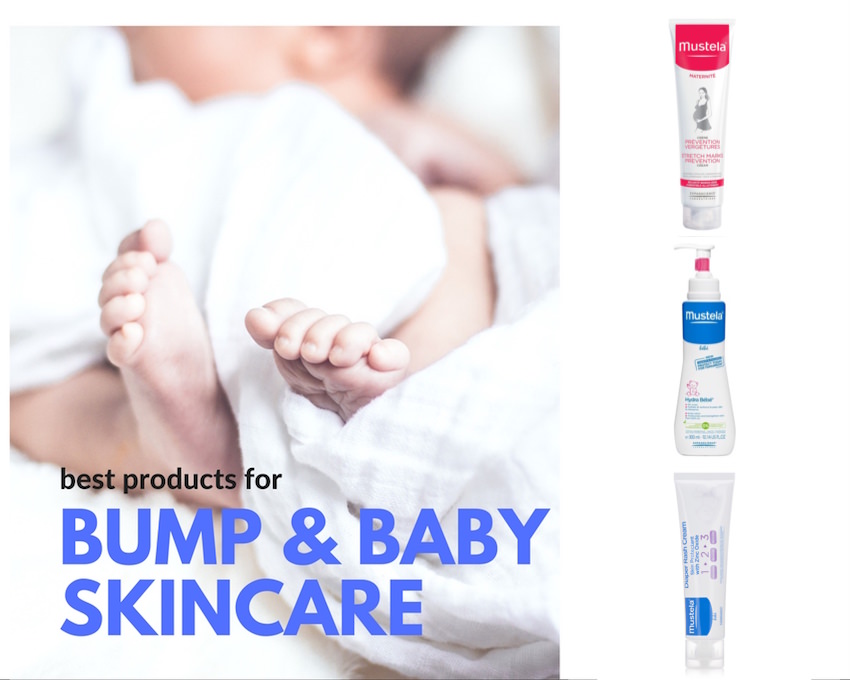 Mustela Products
I haven't even given birth yet, but I've already learned that Mustela is an iconic brand in the baby product world. While I haven't had a little bum to test it on yet, I found their Diaper Rash Cream 123 to be much less sticky than other brands and their Hydra Bebe Body Lotion, which is formulated with an elixir of plant-based ingredients including jojoba oil, sunflower oil, shea butter and their signature avocado perseose, wasn't greasy at all (and had the best smell — I admit, I've been using it on myself to combat dry winter weather!).
As for their Stretch Marks Prevention Cream, I started applying to my already existing stretch marks, and after only a week, I've noticed they've started to fade. The scent and texture compared to other pregnancy skincare brands that I've used (I had tried two others prior) was downright luxurious and I love that their formula is centered around natural ingredients such as avocado peptides and larch tree extract.
And I don't want to be **that** mom who is obsessed with labels, but it's incredibly reassuring to know that all Mustela products are hypoallergenic and specially formulated to minimize the risk of allergic reactions, as well as paraben-, phthalate- and phenoxyethanol-free. Bonus: Use code Babblebox17 for 15 percent off, sitewide (valid through 2/11/17)!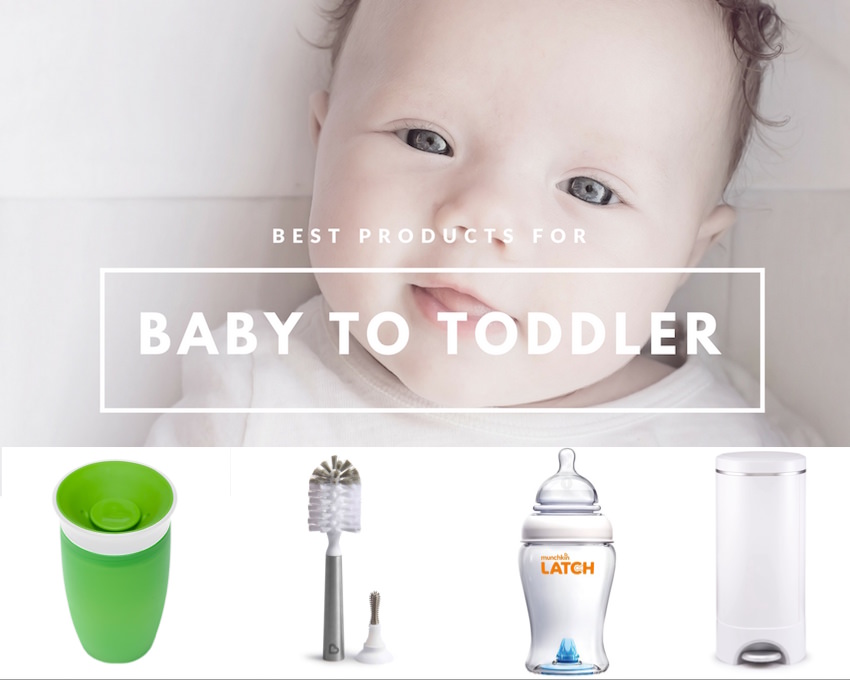 Munchkin Products
We live in a small city apartment, so a diaper pail was a must for our registry list. Munchin's lavender-scented baking soda cartridge is powered by Arm & Hammer to provide additional odor control. And their self-sealing system is the only one on the market that is dual-refill compatible, locking in odors after each usage.
Our registry guide had sold us on the Munchkin sippy cups, so I already had a stock of these even before receiving my Babbleboxx. The patented 360° is spill-proof and the design is simple (i.e. easy to clean!) yet super effective.
My two favorite features of Munchkin's stainless steel bottle brush is that it can stand on its base (preventing the bristles from touching the counter) and that is has a soft rubber nipple brush conveniently stored in the handle. It also comes with replaceable brush heads (less waste!).
I had no idea the world of bottles was so complicated until I started buying for my daughter. One thing I've learned is that every baby is different, and there's no way to know what they'll embrace until you start feeding. But Munchkin's latch bottle is a pretty safe start. It's developed to be most like the breast — the silicone accordion nipple moves similarly to the real deal, and it pumps just like a breast while an anti-colic valve also prevents air bubbles in the milk to help reduce gas and fussiness.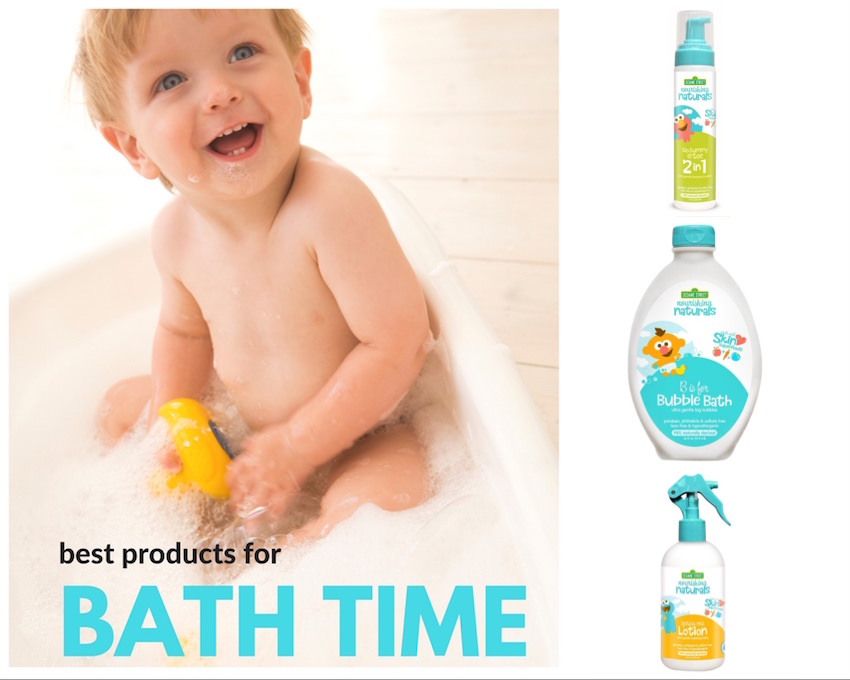 Sesame Street Naturals Products
I can't wait until my little one gets old enough for bath time play! Sesame Street Naturals' bath products are designed with your toddler in mind, with easy-to-grip bottles so your little one can participate in bath-time fun. Their B is for Bubble Bath formula is extra foamy and long-lasting and their Tip, Tummy & Toe 2-in-1 cleanser was voted "best foamer" by parents.com. Both are made of a gentle formula that is paraben-, phthalate-, tear- and sulfate-free and contains the ABC superfoods of skin health: apples, blueberries and carrots to help repair. It also includes shea butter and aloe to offer extra moisturizing benefits, and a hint of natural apple fragrance that will leave baby's skin smelling sweet. Afterwards, moisturize with their ultra-light Spray Me lotion that boasts a unique trigger sprayer to combat wiggly toddlers. And they currently have a great deal going on — buy two, save $4! — so you can scoop up all of your favorite products for a fraction of the price!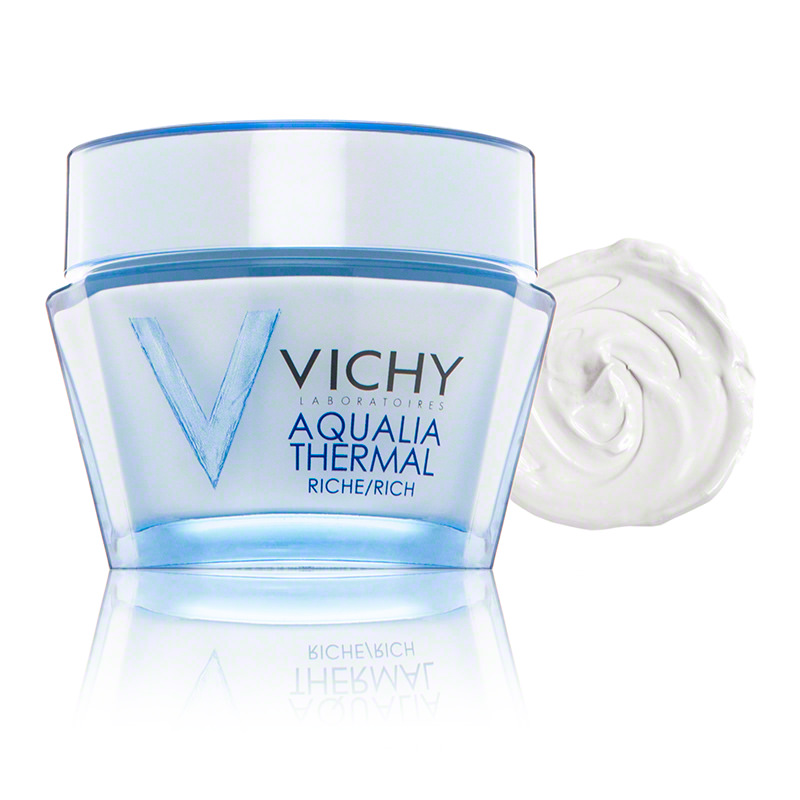 Vichy Aqualia Thermal Dynamic Hydration Rich Cream
I don't know about you, but the last few months, my entire life has been completely consumed by baby, baby, baby. Mama needs a little love, too! So go ahead and get you a little somethin' somethin' — might I recommend Vichy's Aqualia Thermal Dynamic Hydration Rich Cream. The unique formula is incredibly hydrating, which I've found to be super beneficial right now as I've been taking a lot of baths to help combat pregnancy uncomfortableness, and leaves your face with a velvety soft finish. And from now until 3/31, you can get 20 percent off plus free ground shipping by using code BABBLE at checkout!