Samer and Sarah found love in a truly unexpected place: the high school wrestling team. Samer was a wrestler, and Sarah was one of the team's managers. Even though they rode the same bus to and from school, the two formed a bond during wrestling season, a bond that Sarah says she knew early on would never break. During the three and a half years that Samer and Sarah dated, it became clear that Sarah was the one for him. "I don't think it hit me all at once," he says. "But I know, and I get more certain every day."
GenelLynne Photography captured the high school sweethearts at the pristine Biltmore Estate in North Carolina for their engagement shoot, which, between breathtaking views and blooming flowers, radiated genuine love.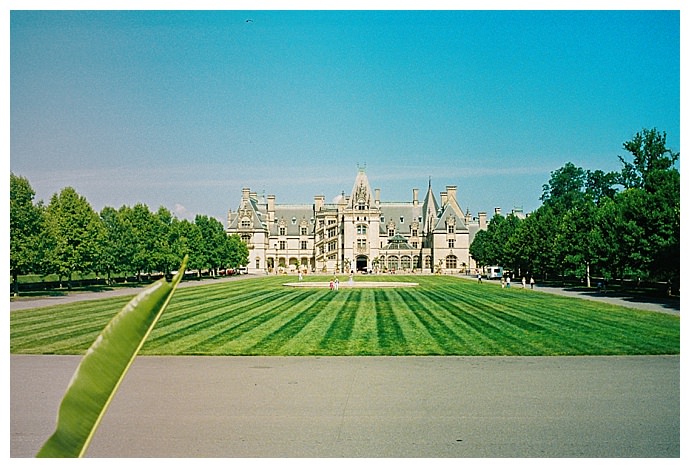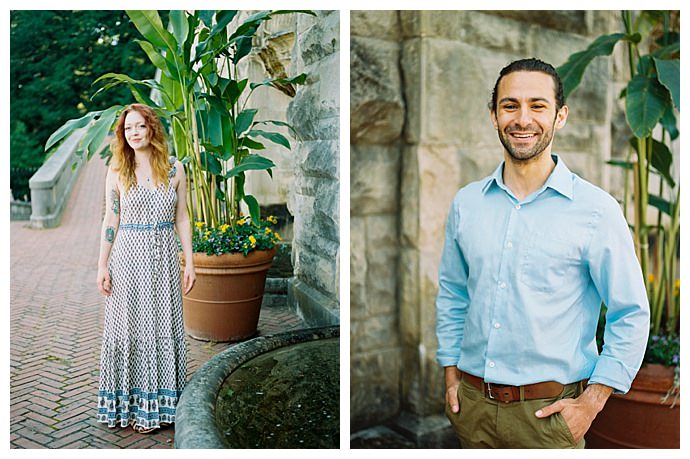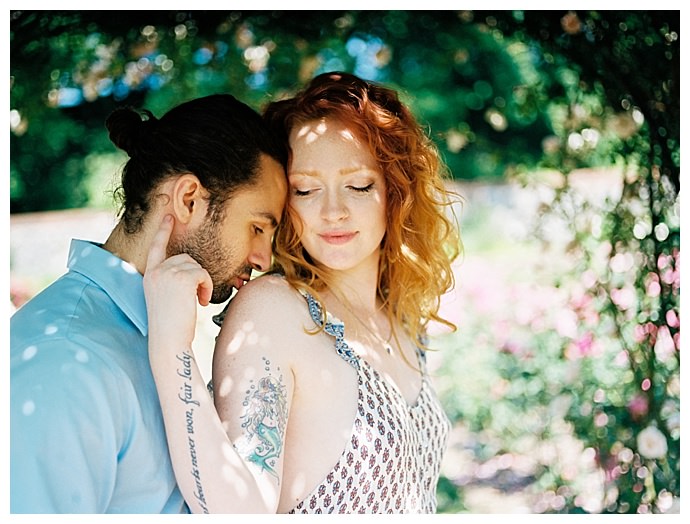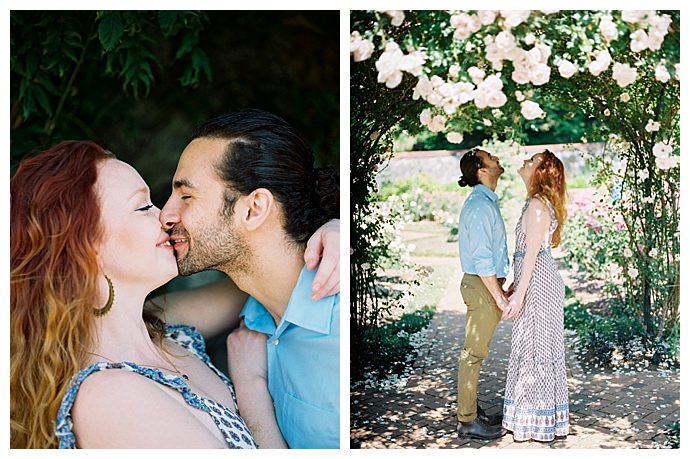 The Proposal
On the day that Samer planned to propose to Sarah, there were many pieces to the puzzle that had to fit together for his plan to work. First and most importantly, he had to get his soon-to-be bride to the proposal location, which after an afternoon spent on a brewery tour to buy time, proved to be more difficult than he anticipated. "The spot was in a city close to Asheville, so I had to convince Sarah, who was a few drinks in, that Black Mountain would be a cool place to visit," Samer says. "After a few hours of convincing, with the help of a friend of hers whom we were visiting, she agreed and unenthusiastically rode with me to visit Black Mountain."
Samer enlisted the help of his good friend and photograher, who had gone early to the mountain to scope out the perfect spot. Once Samer and the rest of the crew arrived, Samer had the difficult task of navigating to where the photographer was lying in wait, but eventually they found it. "It took us a few seconds to realize that we'd reached the proposal location, so all parties stood like deer in the headlights," Samer says. "In a fit of laughter, I started walking toward the candles to where I thought the best place to drop my knee would be. Sarah, also laughing hysterically, awkwardly strutted my way, unable to contain her shock. I held out the ring while I kneeled and mumbled something about the two of us spending the rest of our lives together, then I slipped the ring on her finger as she giggled the word yes." Sarah's first thought as Samer got down on one knee was, "It's about damn time."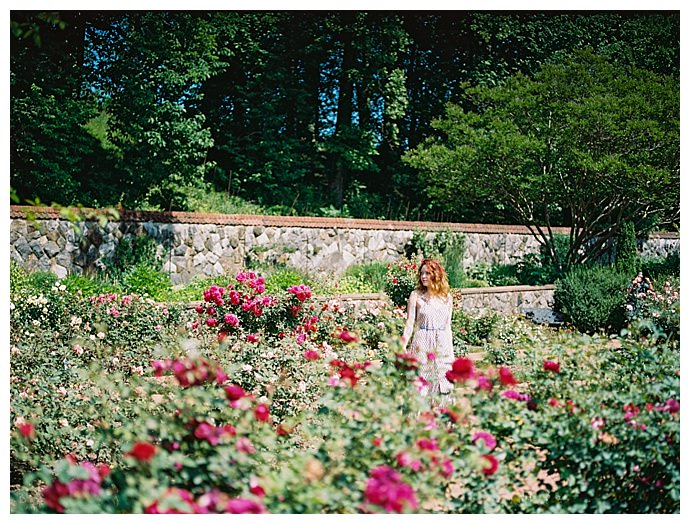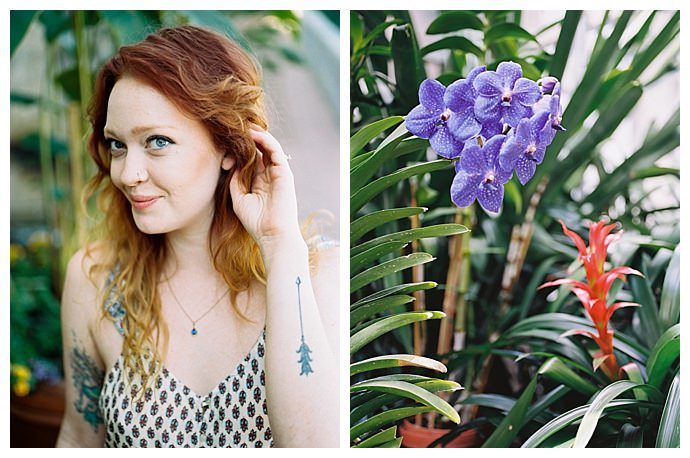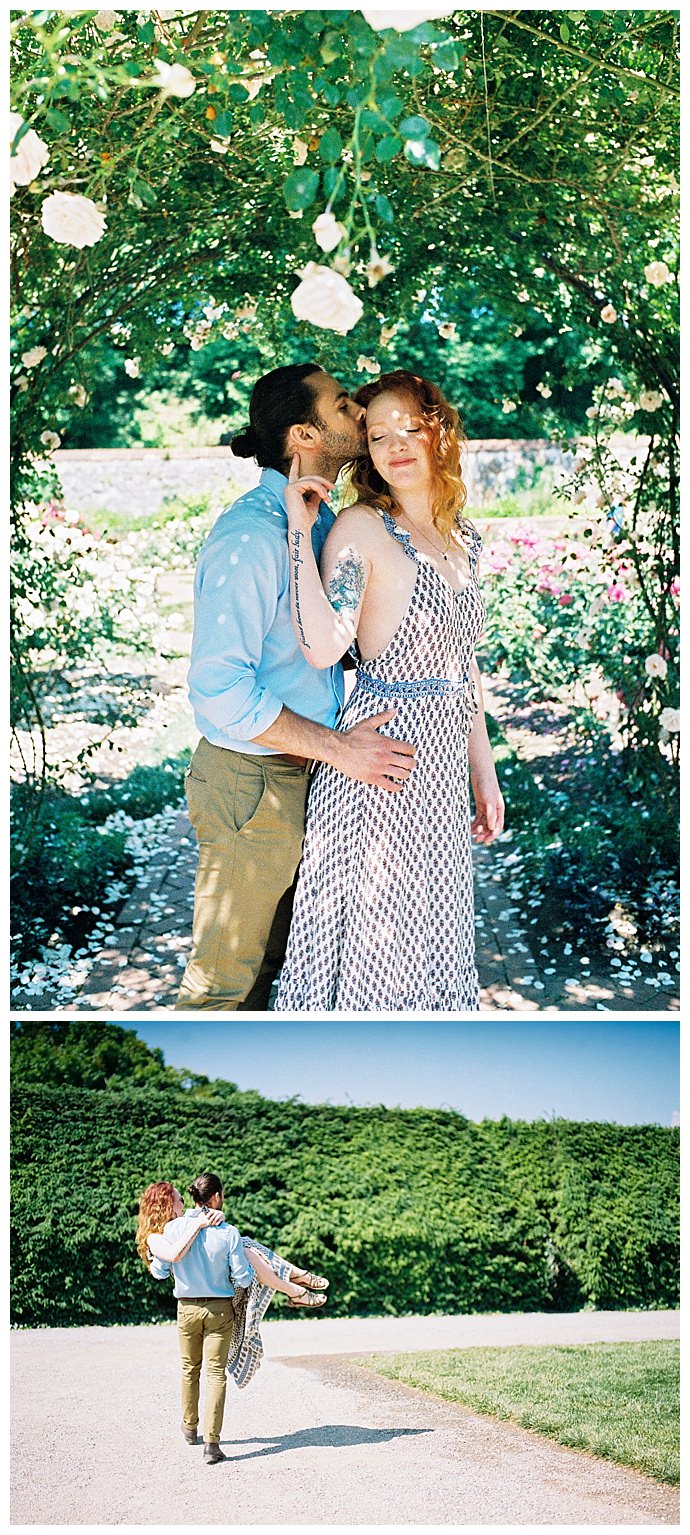 The Ring
Sarah's beautiful solid gold single band has an elaborate engraved swirling vine pattern with a solitary one carat diamond with a circular top.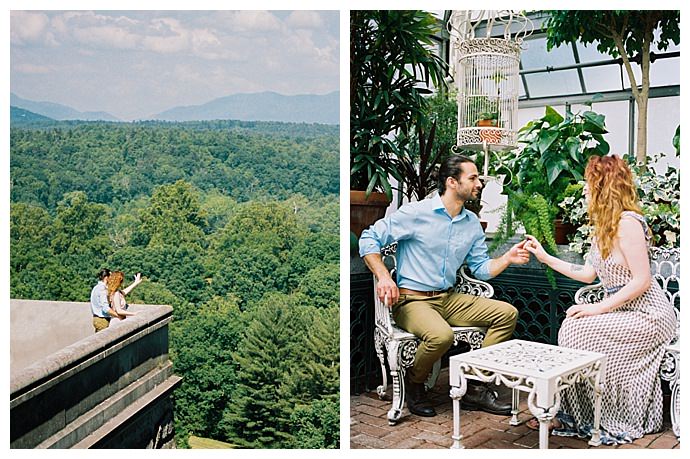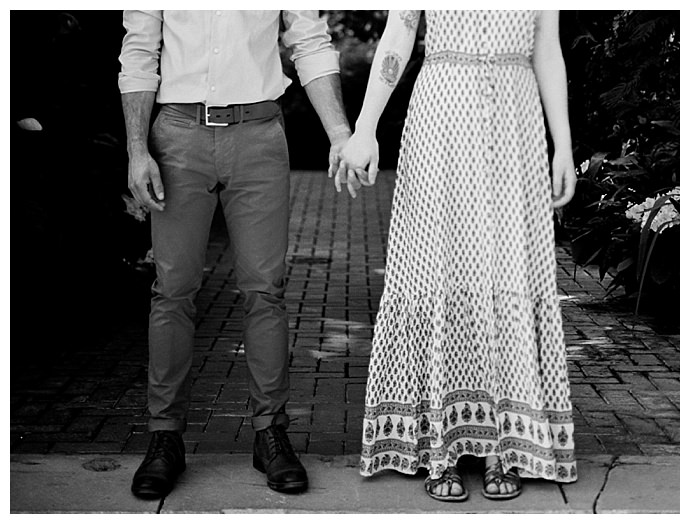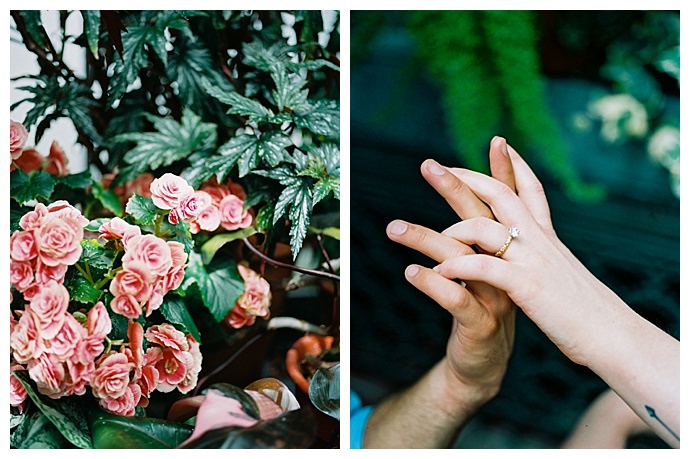 Memorable Moment
"Walking into the alcove and seeing the dozens of candles lit around a giant oak tree with a lantern hanging from it, decorated just for us," Sarah says.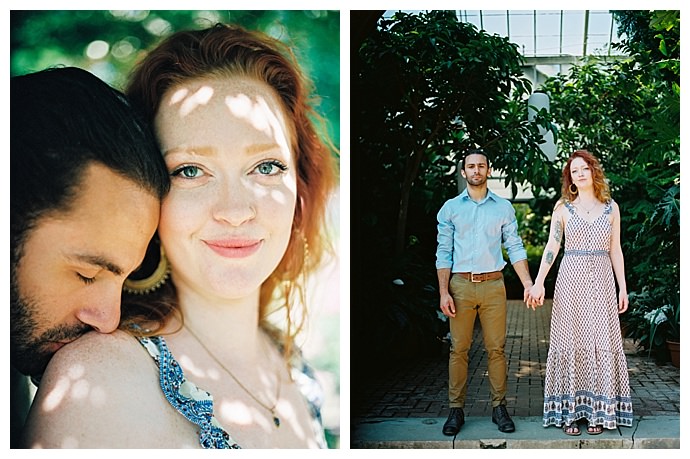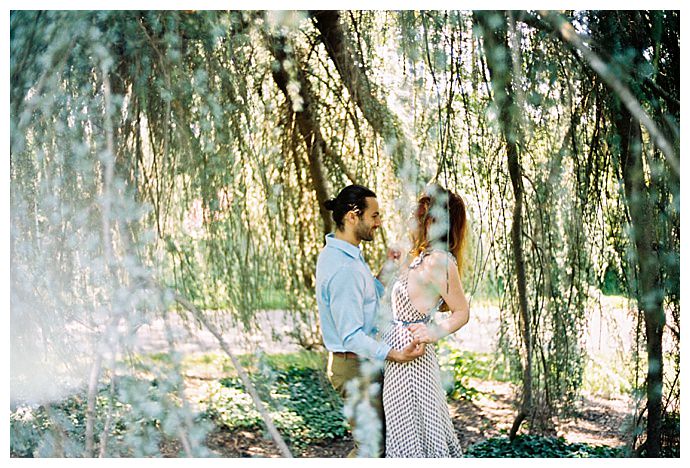 The Wedding Date: October 15, 2017