If you're a parent to a school-age child, you've no doubt been introduced to the collecting world of Shopkins. These tiny characters and their inventory of mini cakes, carrots and carts, have won the hearts of many, include the 7-year-old daughter of Louise of B.LOVED's partner, and, like any good creative blogger, she of course had to create an epic party for her, full of fun details that can definitely be appreciated by both kid and parent.
"I decided the best way to bring her Shopkins dream world to life was to decorate the space with lots of brightly colored décor, and bring in the Shopkins elements through food, party games and activities," says Louise.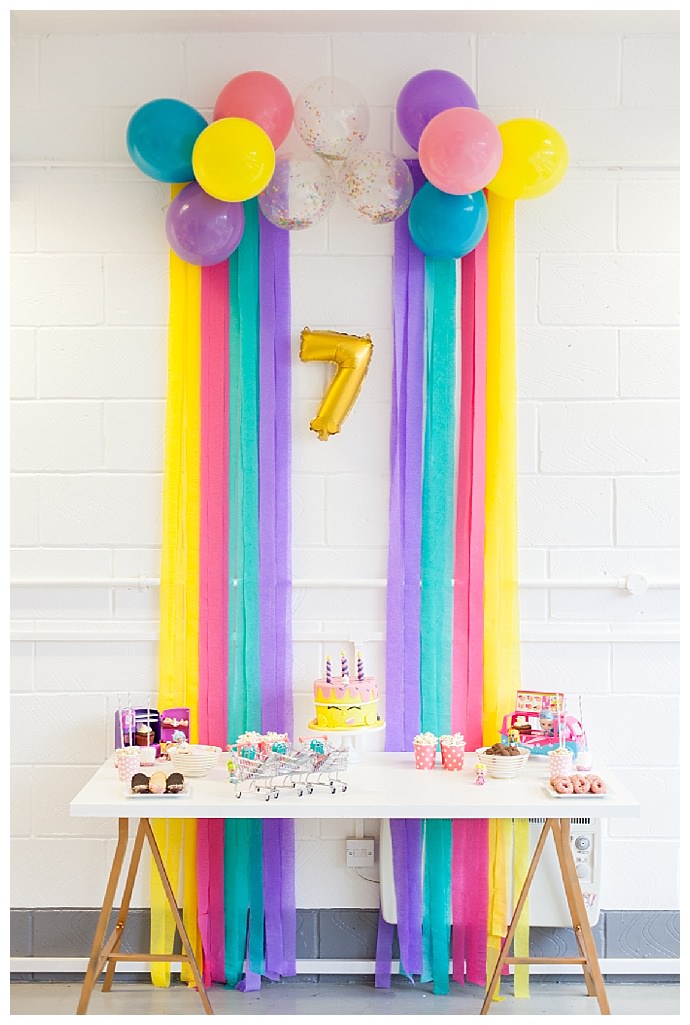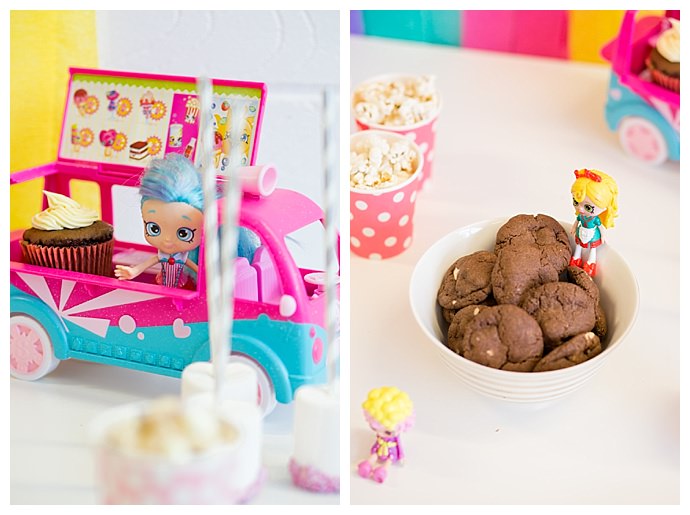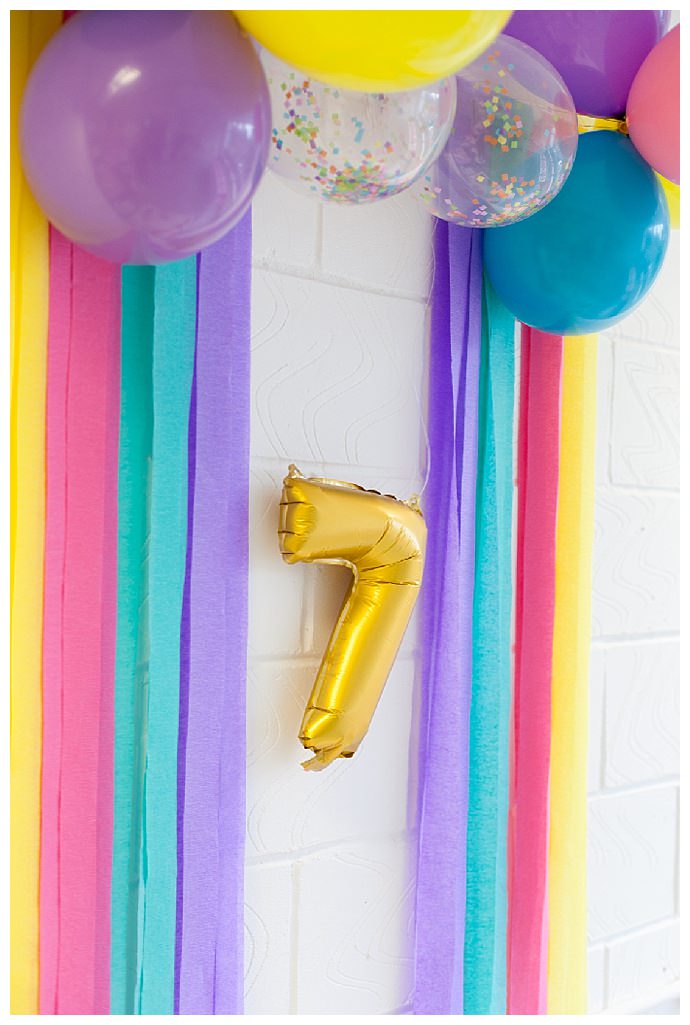 The girls arrived to the Shopkins soundtrack (yes, there's an album, too!) and settled at the party table where they discovered an array of sequins, glitter, ribbons and glue to start decorating their colorful party hats, followed by a scavenger hunt for lost Shopkins using these free printables she found on Pinterest. With all six Shopkins safely found it was onto the next game! Pin the Candle on Wishes (which Louise says is a millennial version of Pin the Tail on the Donkey!) was a real hit – with each guest taking turns to pin their personalized candle on a giant print of Wishes the Cake (who also makes an appearance later on!).
Inspired by the miniature land of Shopkins, Louise made mini Frank Furter's (hotdogs), Cheezy B's (cheeseburgers) and Pa'Pizza (pizza), followed by a dessert table laden with Kooky Cookies, Poppy Corn, D'lish Donut and Marsha Mallow's set against a brightly colored crepe streamer backdrop and balloons. After dancing and more games, they sent their guests home with mini shopping carts filled with Shopkins goodies.