For his birthday, Wesley got to go where every kid hopes to go when they turn 12: Hogwarts! It's the magical age that summons young wizards to the acclaimed castle in J.K. Rowling's "Harry Potter." So to celebrate his dozen years, Wesley brought 42 of his friends along for the ride for his Harry Potter themed birthday party! His parents, Judith and Eric, of Fresh Look Photography, designed the colorful party and brought many elements from the wizarding world of Harry Potter to life, including Gringotts Bank; Platform 9 and ¾, The Broomsticks Inn's famous butterbeer; which, of course was just cream soda; and the wizards' favorite sport, Quidditch. "I tell you what," Judith says, "you haven't seen anything until you've seen 30-plus kids running around trying to play this game."
As Wesley's guests arrived, they were sorted into houses before choosing a wand at Ollivanders Wand Shop. They then found their seats at their respective tables, which were marked with banners hanging overhead donning each house's colorful crest. The wizards at Hogwarts had a serious sweet tooth, so Wesley's party had to have a candy bar filled with sweet treats inspired by the same ones that were in the books. They had a colorful buffet of rock candy, Twizzlers, Jelly Beans, and M&M's for the kids to munch on in between games of Qudditch and exchanging money at Gringotts. And of course, the best was saved for last. Wesley's incredible Harry Potter cake was designed by Whipped Up By Mimi, and the smile on the birthday boy's face as he blew out the candles proves his birthday bash was one for the books!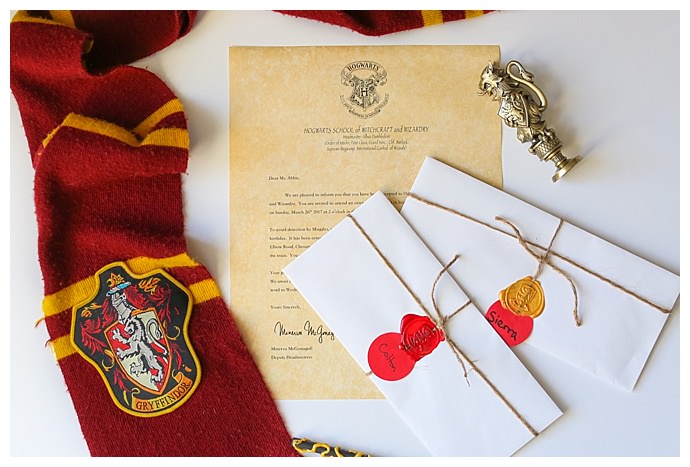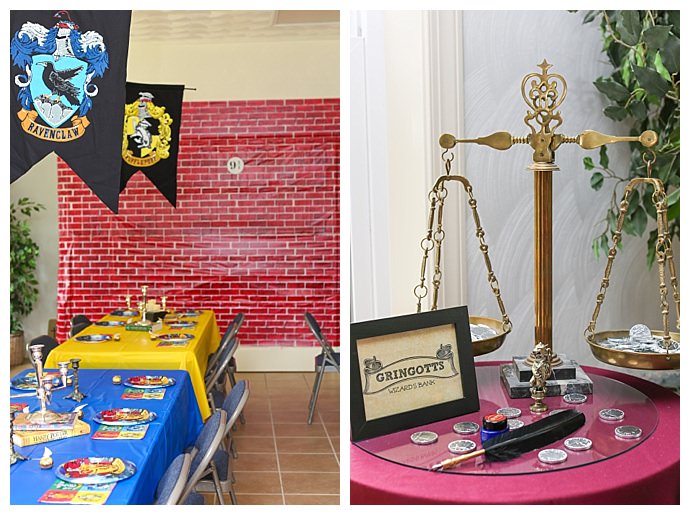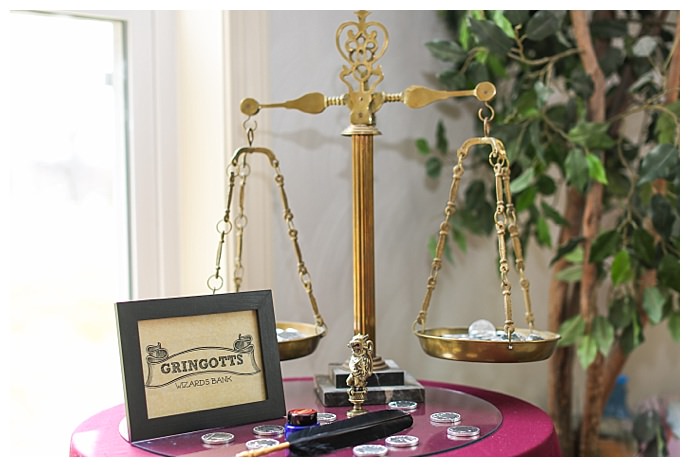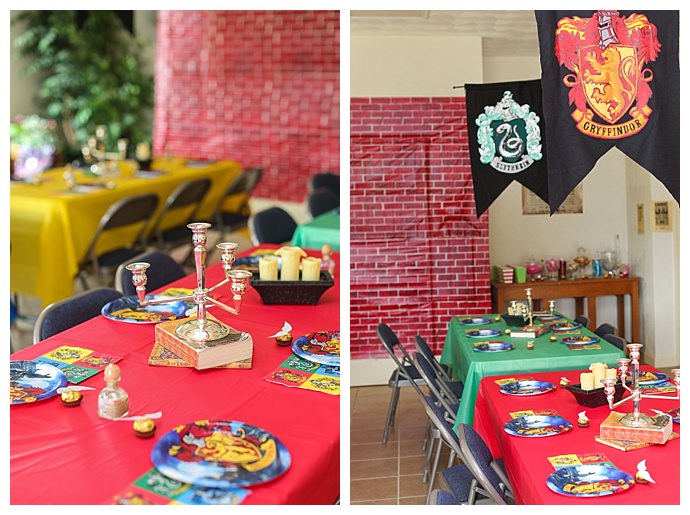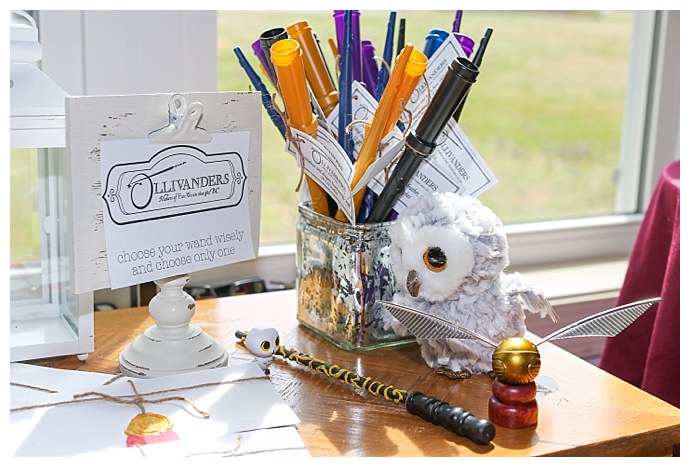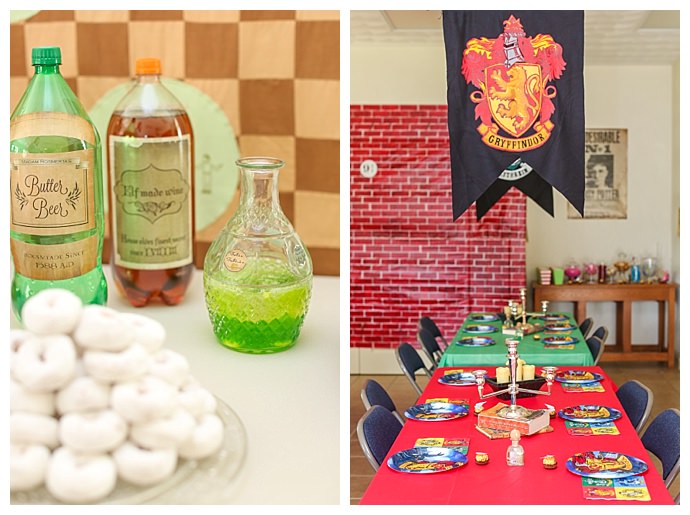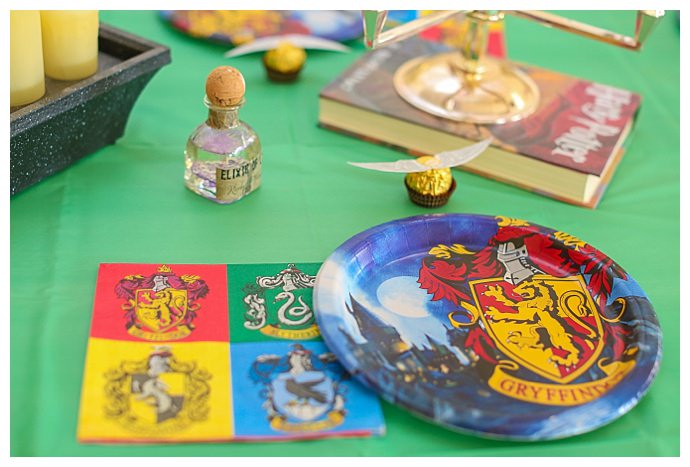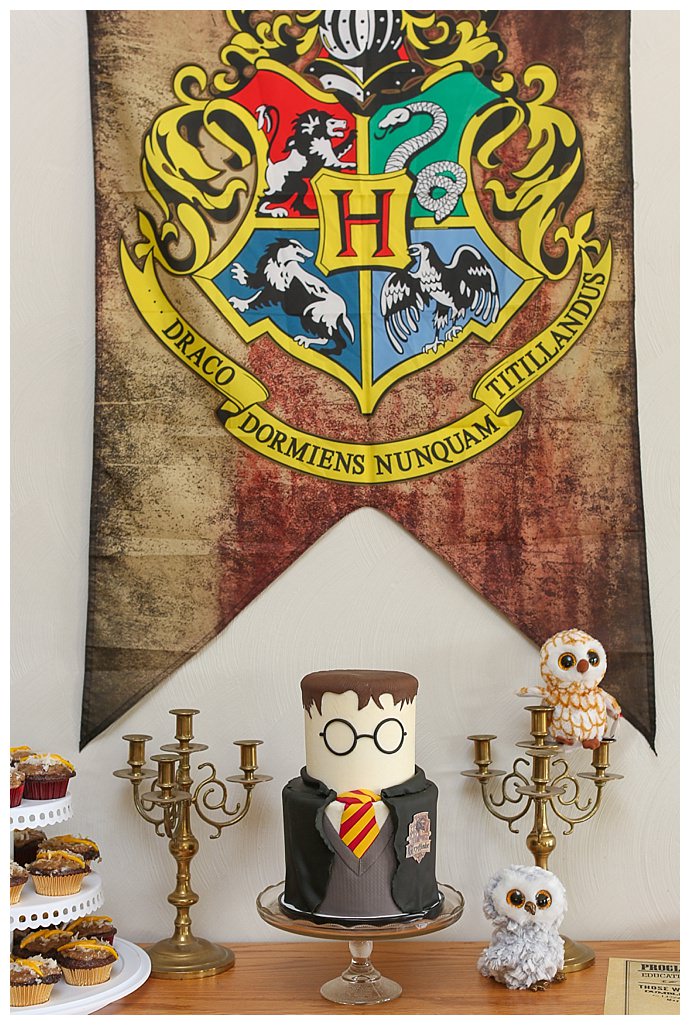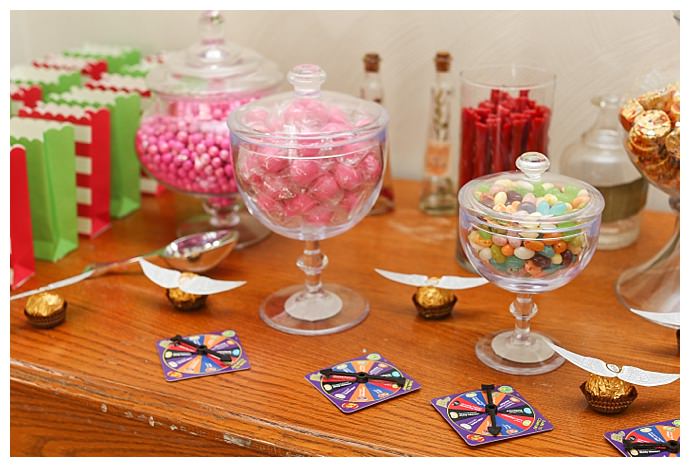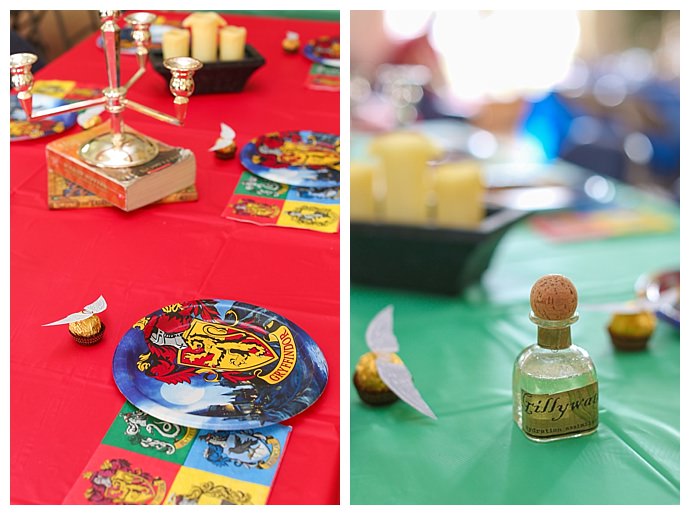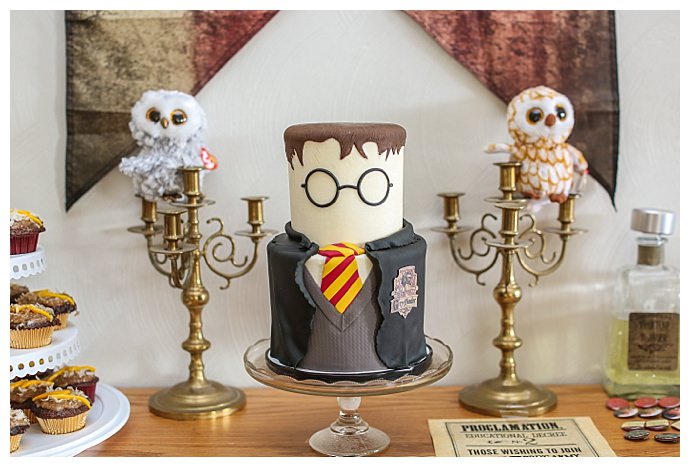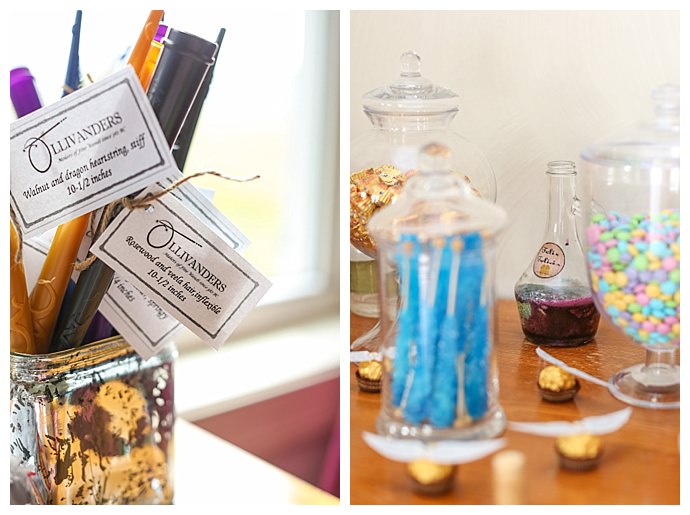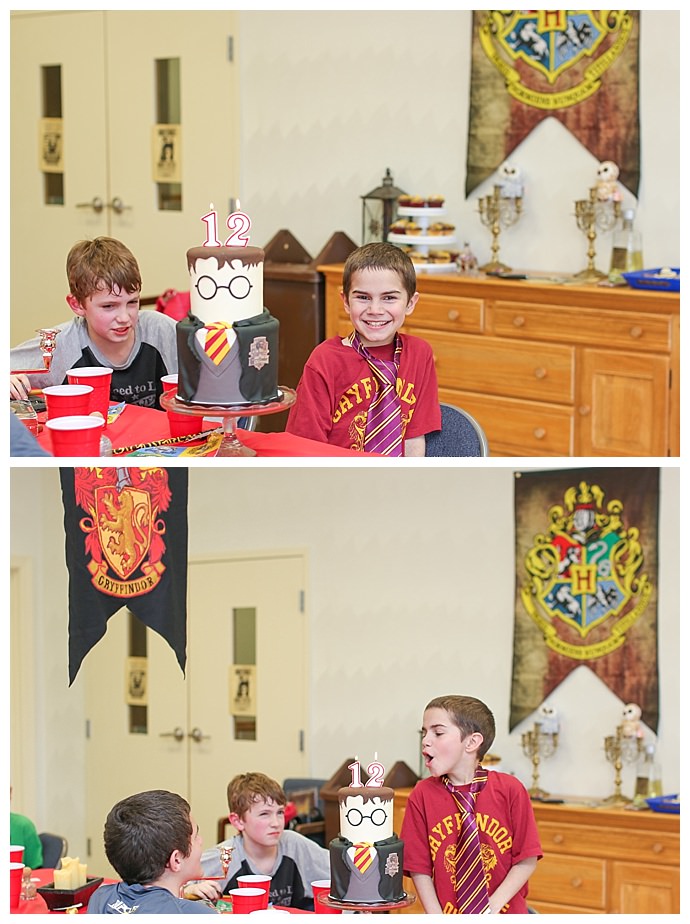 *Editor's Note: This post contains affiliate links. Each time you purchase an item via our affiliate links, Love Inc. is receiving a small percentage of the sale, thus you are helping our small, equality-minded business grow and allowing us to provide more content for YOU! Isn't that just fantastic?