With five kids in the household (three boys and two girls), Kim's secret to birthday party success is combining and doing two parties a year. "I spend about four months on each party which makes it very easy to have a concise and doable workflow without being overwhelmed or feeling that I don't have enough time," she says. "The only requirement is that they have to all agree on the theme, which didn't happen. Two of the boys wanted Destiny, the other wanted Halo. We comprised with Xbox!"
Her sons Boaz (9), Gideon (8), and Apollos (6), sugared up with Xbox-controller cookies, cake pops and cupcakes and Kim even brought in a game truck that had five TVs so all of the kids could play at the same time (editor's note: how did I not know this was a thing?! Also, now I know what I want to do for my next birthday.) The result is an action-packed party that kids and adults alike will be a little jealous of.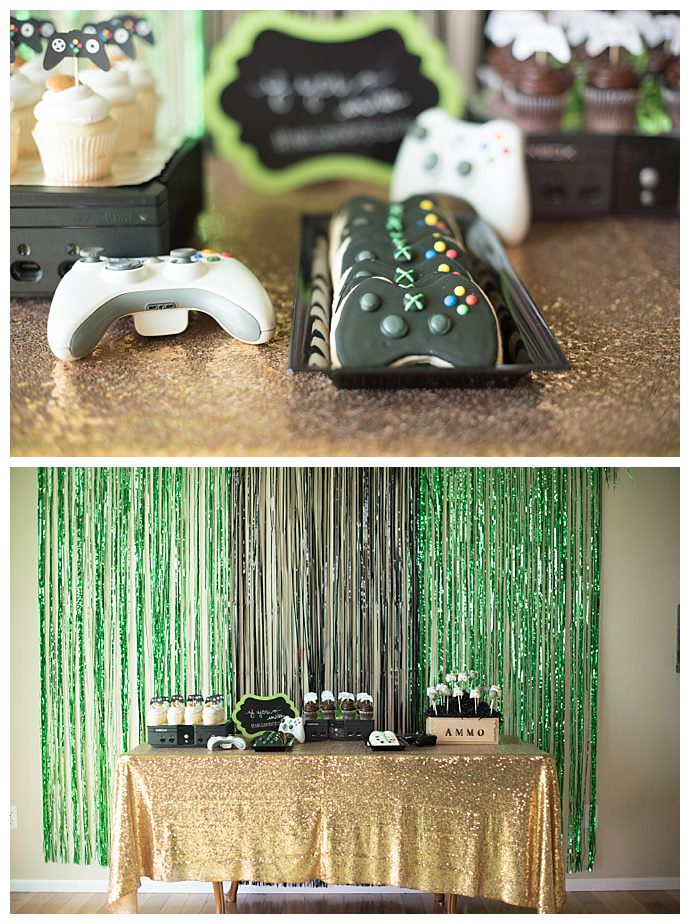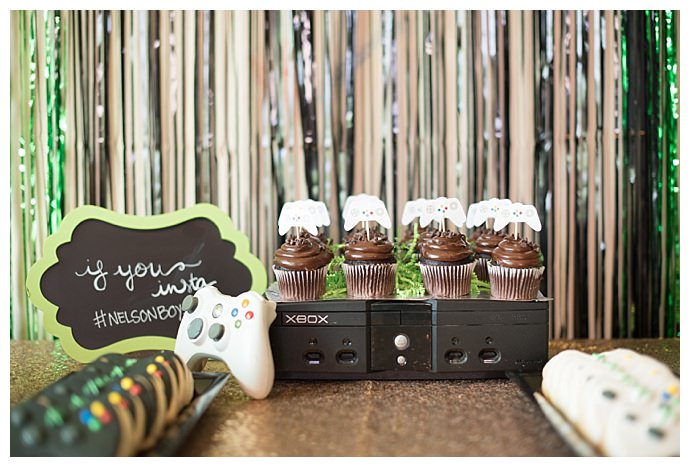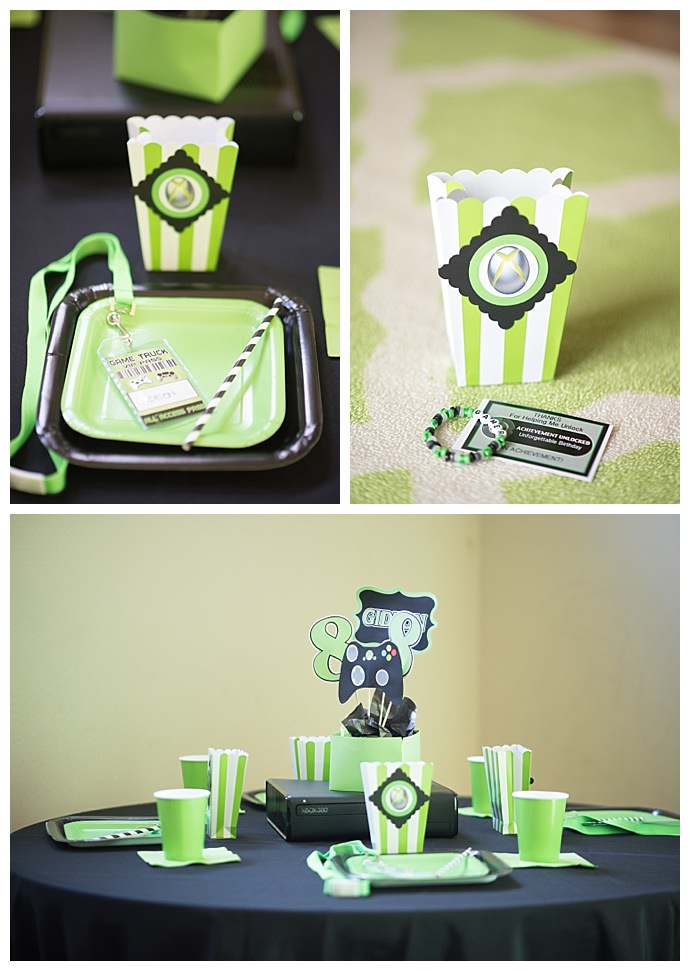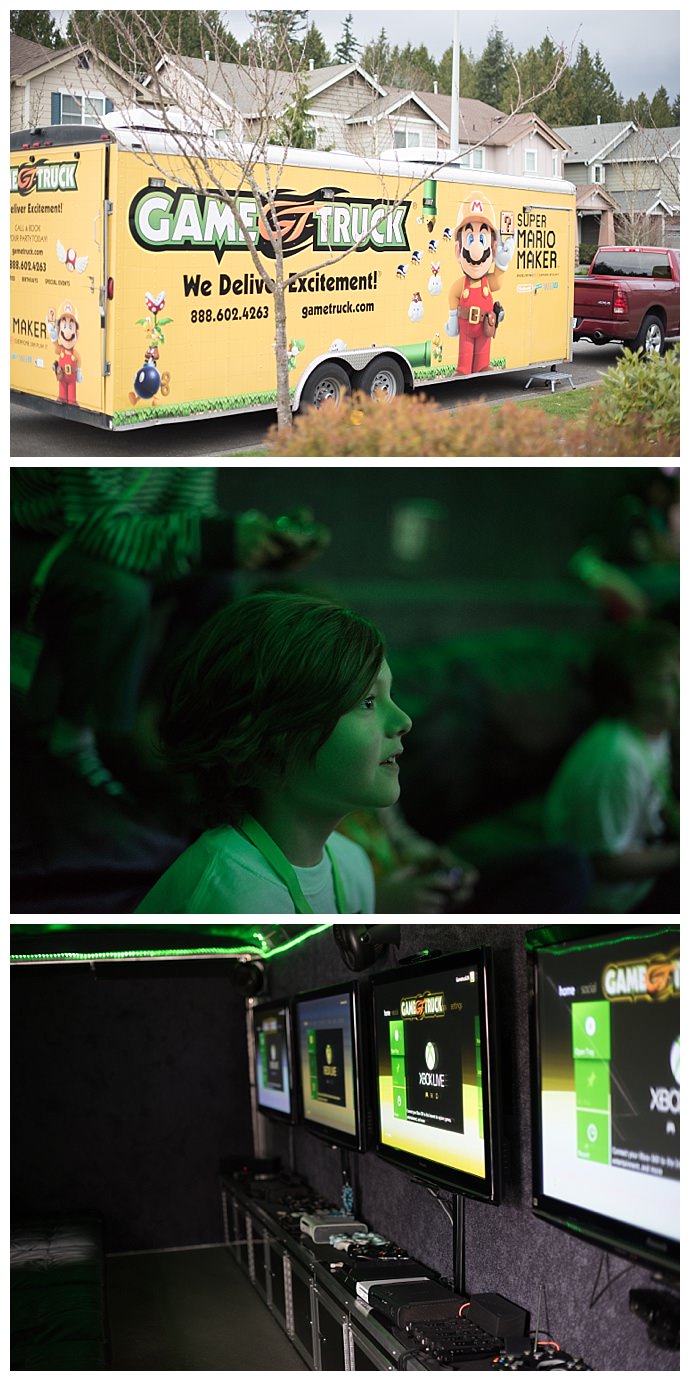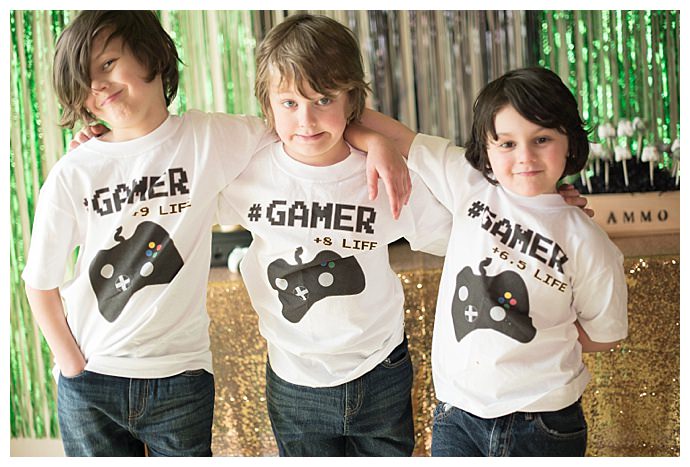 And what did the birthday boys think?
Boaz: "It was really fun having all friends from school over and the treats! We should do it again!"
Gideon: "It was good and awesome. I like that we got presents!"
Apollos: "It was awesome and I was so lucky my friend Emma came over!"
Team of Talents
Photography: Kim + Kelley Photography
Game Truck: Game Truck Party
Centerpieces: Creations by Roxy/Etsy
Favor tags: Candy-Coated Digitals/Etsy
Paper Props: Sophie's Paper/Etsy
Xbox cookies: Todo Dulce Mia's Kitchen/Etsy
Paper lanterns: Chrissy B's Party Shop/Etsy
Stationery: Fly on the Wall Ink/Etsy
T-shirts: Forget Me Not Shoppe/Etsy
Cake pops: Jill's Sweet Treats/Etsy
Favors: Starbounded/Etsy
Ammo cake pop stand: Mad Cake Pop Shop/Etsy
*Editor's Note: This post contains affiliate links. Each time you purchase an item via our affiliate links, Love Inc. is receiving a small percentage of the sale, thus you are helping our small, equality-minded business grow and allowing us to provide more content for YOU! Isn't that just fantastic?