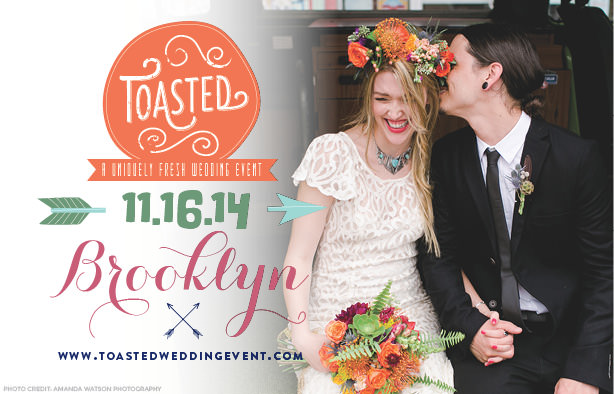 Last month, we showcased Toasted D.C., a unique wedding event for those looking to stray from the normal, cookie-cutter weddings we're all used to. From planners to entertainment and everything in between, Toasted is the hotspot for wedding inspiration.
Brooklyn is up next for its second go around this Sunday, November 16th at Brooklyn Bazaar. After Toasted hits New York City, the show heads to San Francisco, Los Angeles and Boston, for our readers in those areas. For those looking to head to Brooklyn this Sunday, you're in luck; Love Inc. is giving away a pair of tickets to two lucky readers, and it could be you! Just leave us some love in the comments section from now until 12 p.m. EST on Friday, November 14th, to enter.
We're giving you the lowdown on who to watch out for at Toasted Brooklyn. Keep reading for a sneak peek of a few featured vendors, and don't forget to check out as many booths as you can this Sunday!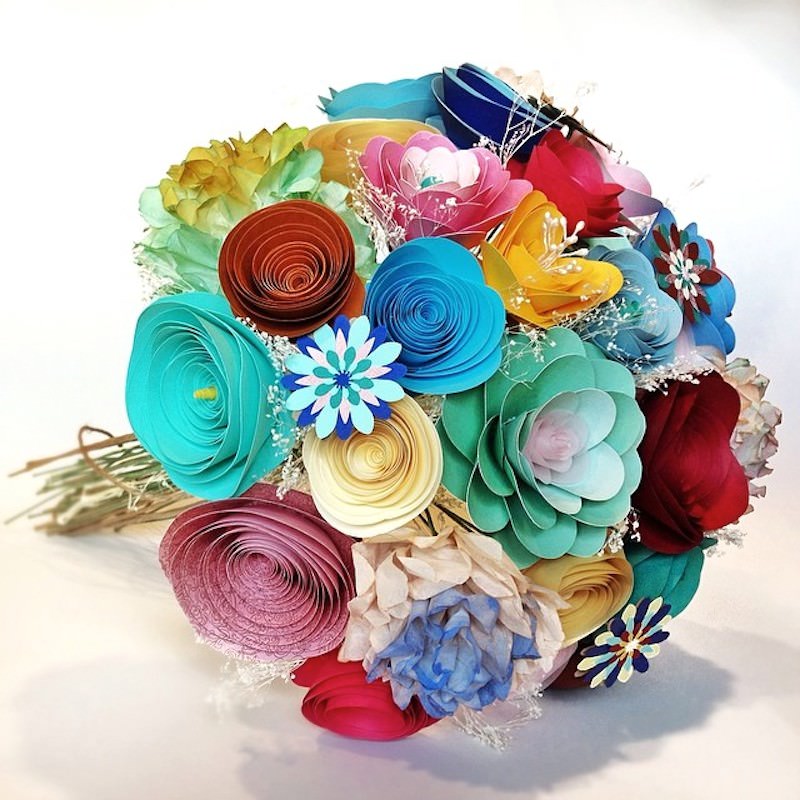 We love this crazy colorful spin on a traditional bouquet! Forget freezing your florals to make an everlasting memory — these paper flowers by will never go bad.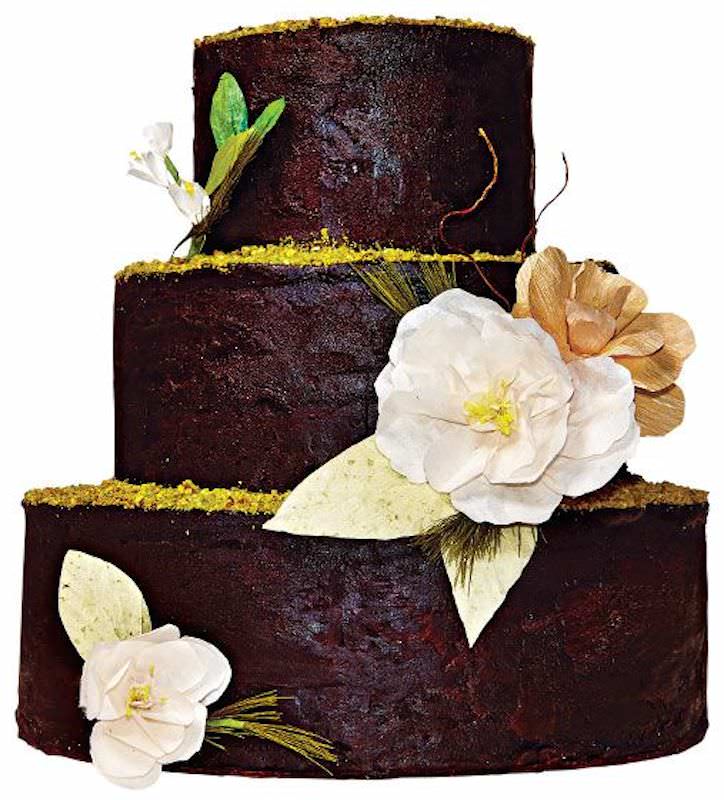 Based in North Greenpoint, these indie bakers were named the Best Bakery in New York by Time Out New York in 2013. Their newly launched wedding cake business is soaring and we are really hoping they have samples available at their booth.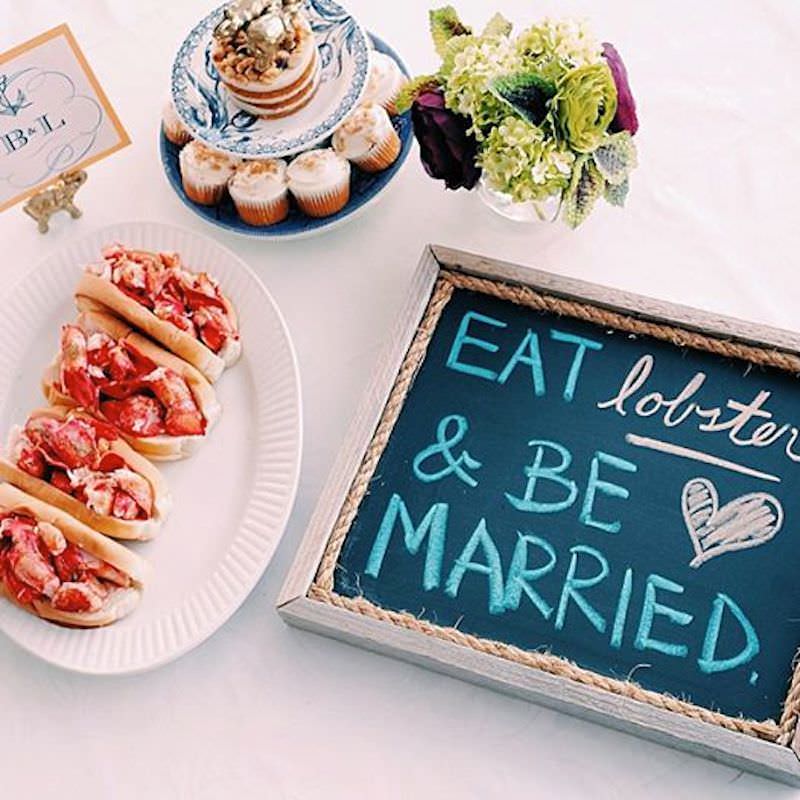 I don't know about you, but I could eat lobster rolls all day every day for the rest of my life. Featuring lobster rolls at a wedding, therefore, is one of the greatest ideas we've ever heard.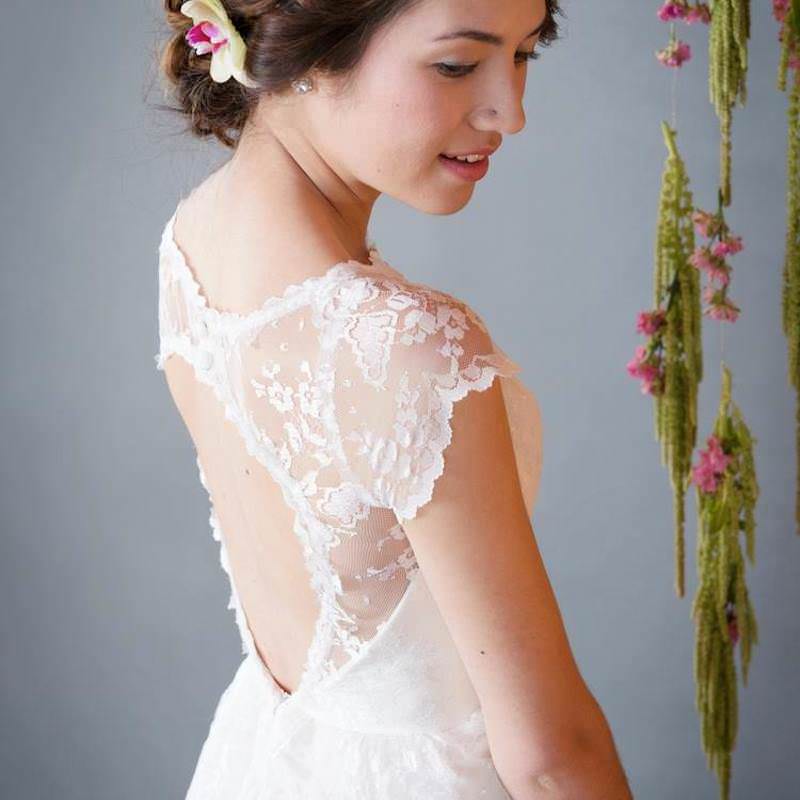 Calling all environmentalists! Celia Grace is the name behind these beautiful dresses made completely from eco-friendly and fair-trade materials. This means there is zero guilt on your wedding day … besides indulging in a little too much cake!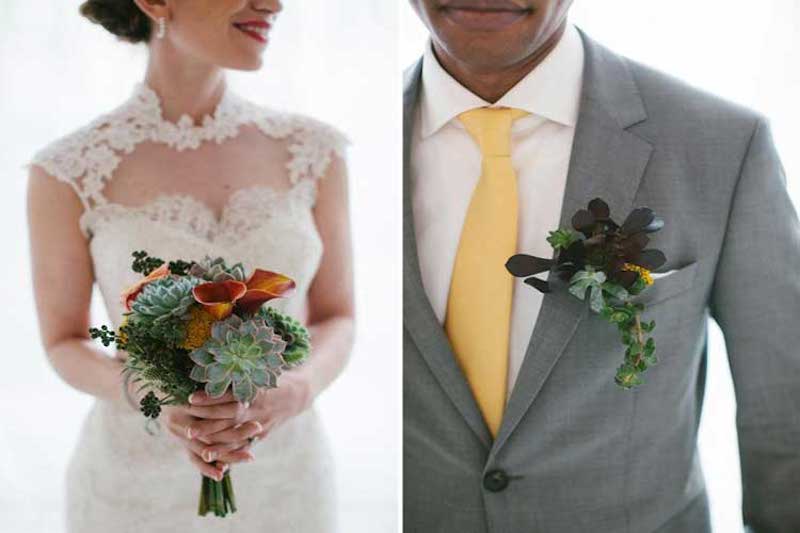 Hopping right on board with the succulent craze, these trendy Williamsburg floral designers know how to put a gorgeous bouquet or boutonnière together. For men and women alike, you can be sure your floral design will look stunning on your wedding day.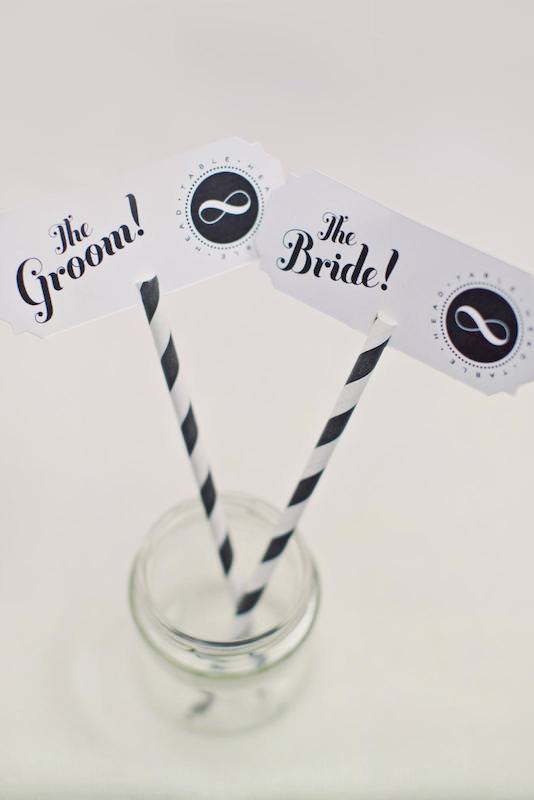 Their one-of-a-kind typography is stunning, and we are swooning over the fun-loving vibe over at My Darlin'. These straws are just the tip of the iceberg in an array of both paper and digital goods.
Tickets are still available but Love Inc. is giving away two pairs of tickets for two lucky winners! If you're like us and you're dying to go, leave us a little love in the comments below before 12 p.m. on Friday, November 14, and you'll be entered into the giveaway. A winner will be announced later that day. Hope to see you there!