The most wonderful time of the year is upon us — proposal season! There's something about the magic of the holidays that entices people to get down on one knee, and it won't be long before our social feeds are filled with shiny rings and teary eyed couples emitting that just-engaged glow. And for most, those tears are the result of pure joy colliding with complete shock — a moment they didn't quite seem coming.
Even for the couples who have discussed marriage, looked at rings together or exchanged stories of all the ways in which they absolutely under no circumstances are to be proposed to, there's still something about the surprise of it all that makes the moment extra special. But when engagement rings come in bulky, clunky boxes, they risk ruining the magic of the surprise altogether. So we've rounded up 11 discreet ring boxes that are slim enough to slip into a suit pocket, small enough to hide safely in your nightstand drawer and unique enough to not elicit any questions in case they are found. Wherever you need to hide it, these ring boxes will help you pull off the surprise of a lifetime!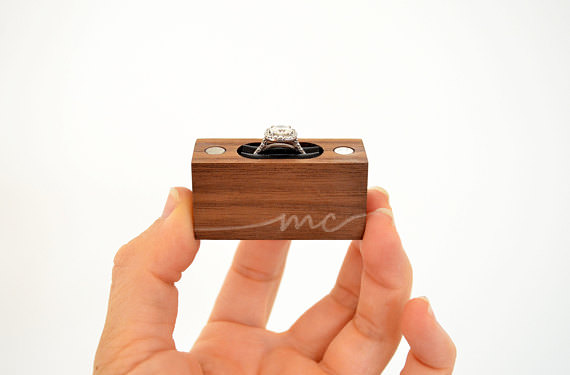 A personalized magnetic ring box that your fiancé/e can cherish for life. | via Etsy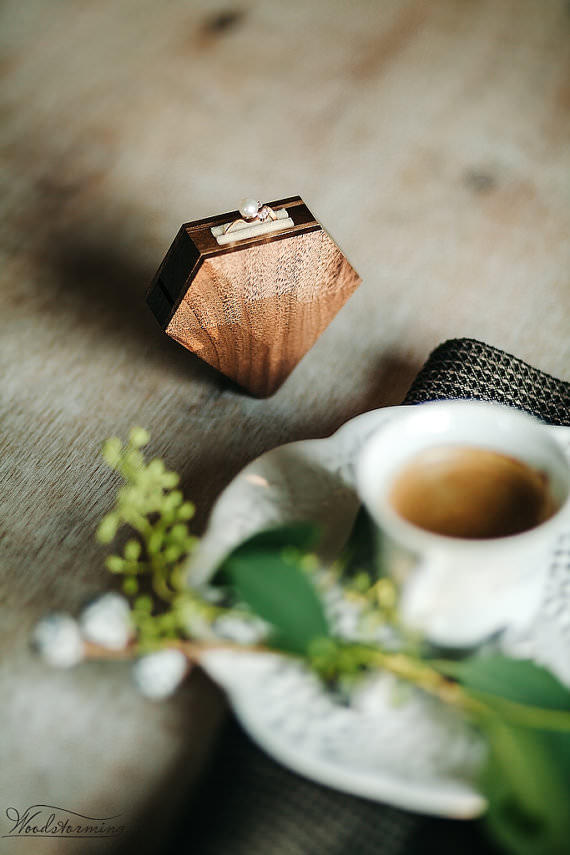 With a flick of your thumb, this diamond shaped wooden ring box will reveal a ring hidden inside. | via Etsy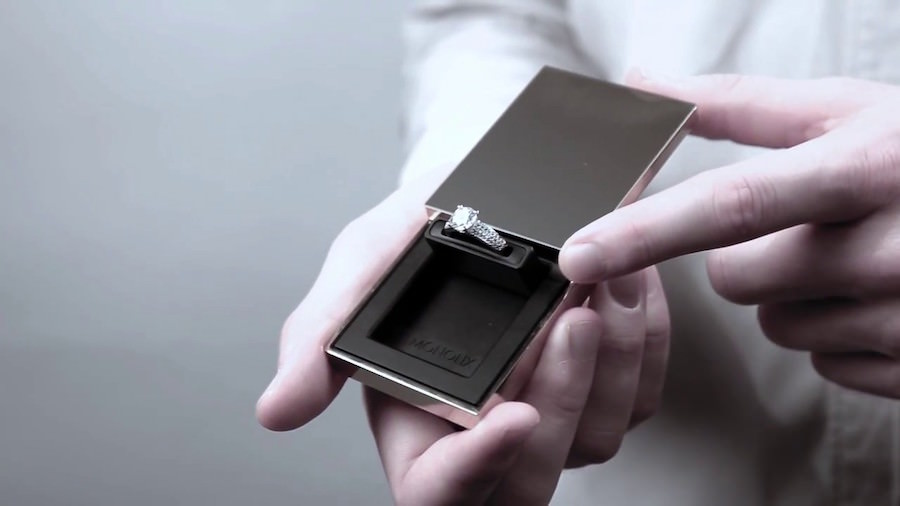 Easily slide this ring box open for a sleek way to display the ring. | via Monolix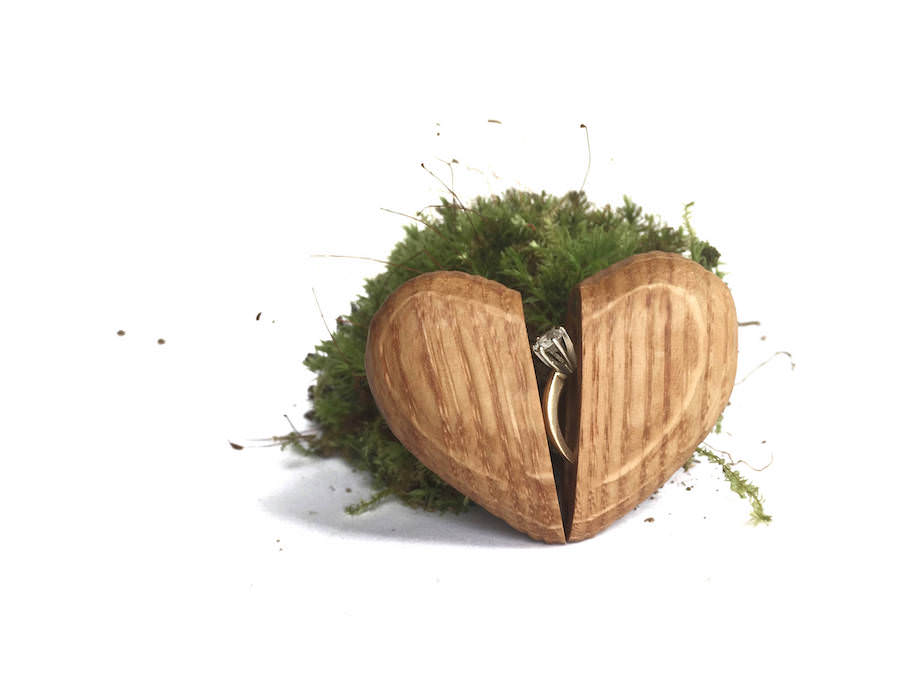 This heart shaped wooden ring box reveals something extra special inside. | via Etsy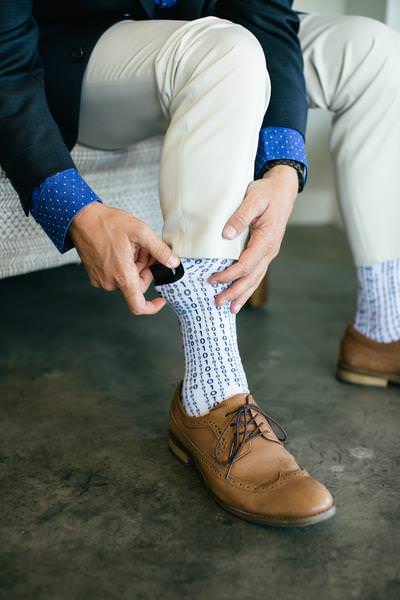 This box comes with a pair of socks equipped with a pocket to safely hide the box until it's the perfect time. | via The Box Sock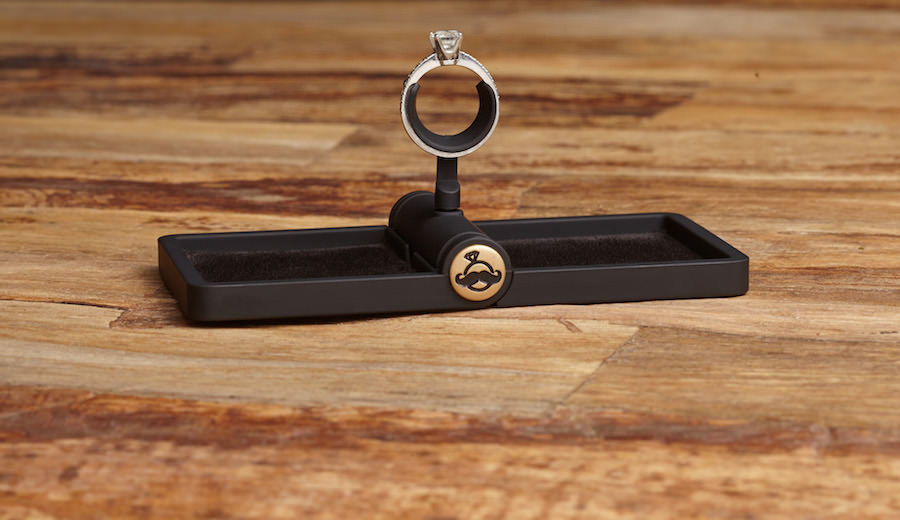 Safely secure the ring into this slim proposal box and feel safe about keeping it in your back pocket until the time is right. | via Ring Stash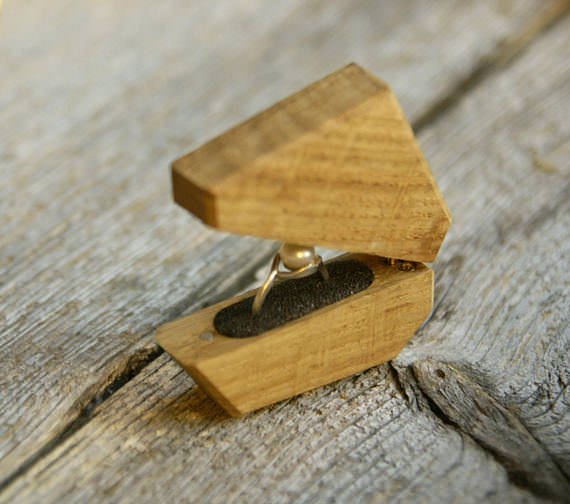 We love the unique design of this oak wood proposal box! | via Etsy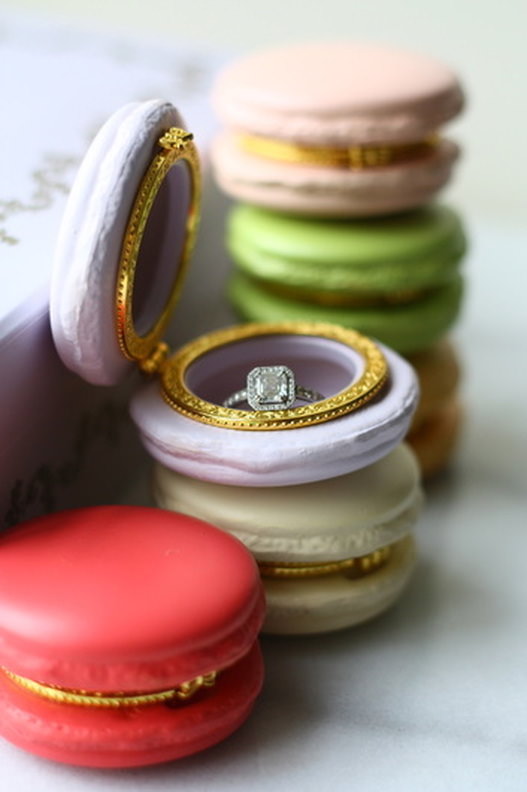 If you're looking for a place your fiancé/e-to-be will never sneak a peek, it's inside this macaron ring box! | via J'adore Les Macarons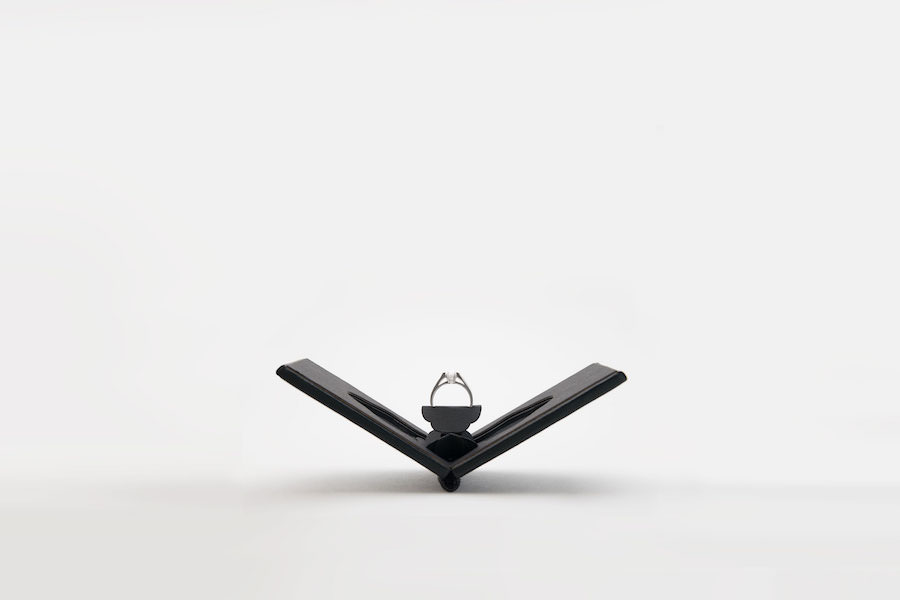 This discrete ring box looks like a wallet, and when opened, the ring swivels for an epic display that no one will be able to say no to. | via Clifton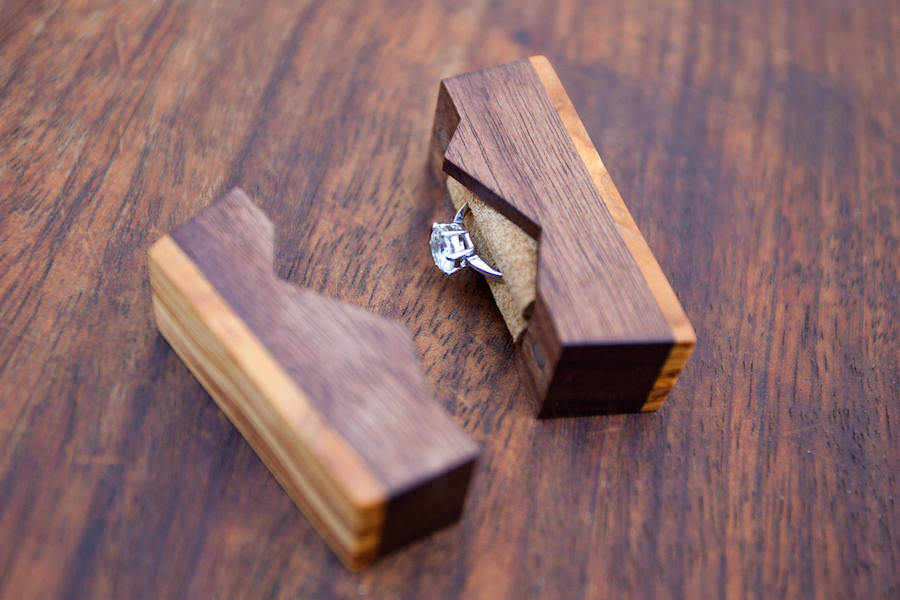 We think this sleek ring box is perfect for a proposal in the mountains! | via Etsy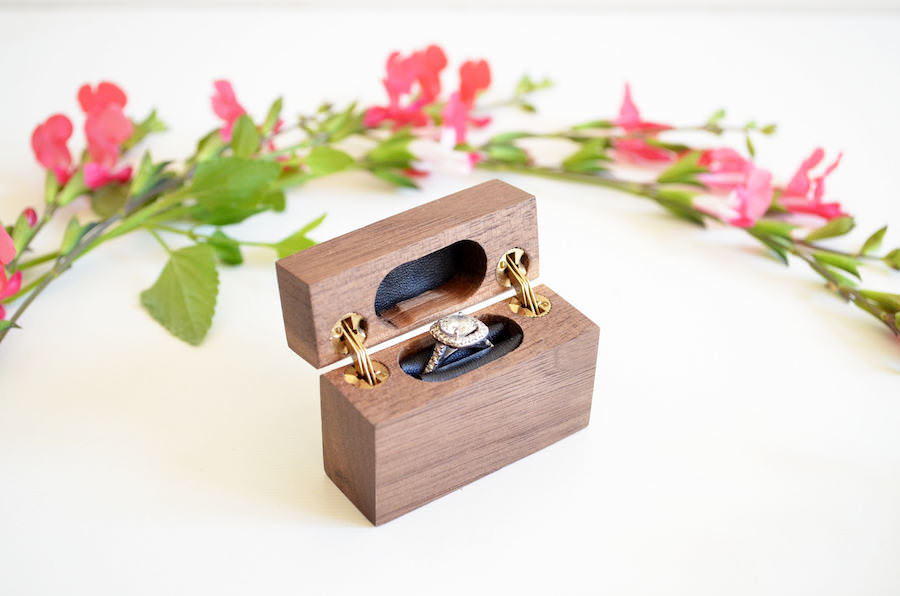 This double-hinged ring box functions similar to a standard ring box without the bulky design. | via Etsy
*Editor's Note: This post contains affiliate links. Each time you purchase an item via our affiliate links, Love Inc. is receiving a small percentage of the sale, thus you are helping our small, equality-minded business grow and allowing us to provide more content for YOU! Isn't that just fantastic?