For decades the traditional engagement ring style has reigned supreme: a delicate band with a diamond setting. Stepping out of this box meant a diamond-encrusted band or a few accent gems around the main stone. But things are changing, and rings don't have to follow a cookie-cutter style with a range of metals, diamond shapes, and gem options.
And those delicate bands? There's been a surge of thicker, chunky bands for those that aren't into dainty jewelry. And the style is becoming more popular than ever. Here are some of the most unique, thick-banded rings that can symbolize your love and commitment.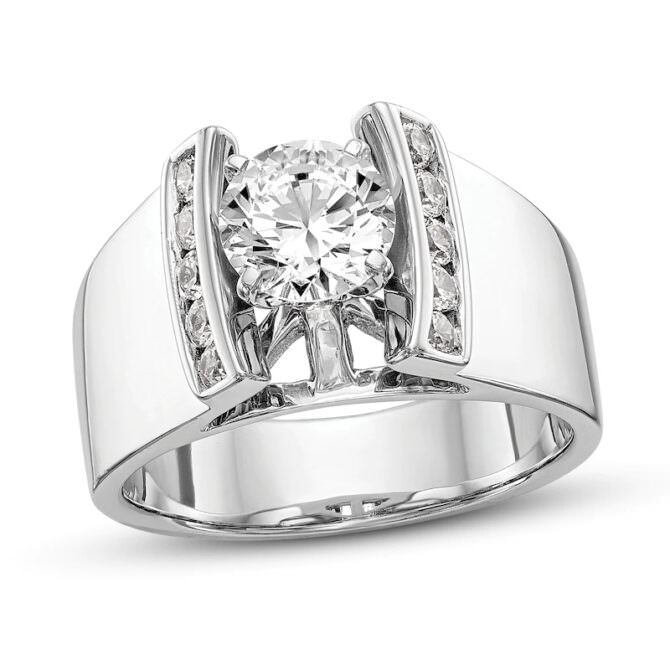 They went to Jared!
Maybe you've seen those commercials around Christmas and Valentine's Day where a piece of jewelry is somehow even better because the person bought it from Jared. Now you can be celebrated for your shopping prowess by proposing with this silver engagement ring featuring small gems flanking the focal point diamond.
Diamond engagement ring by Jared, $8,999.99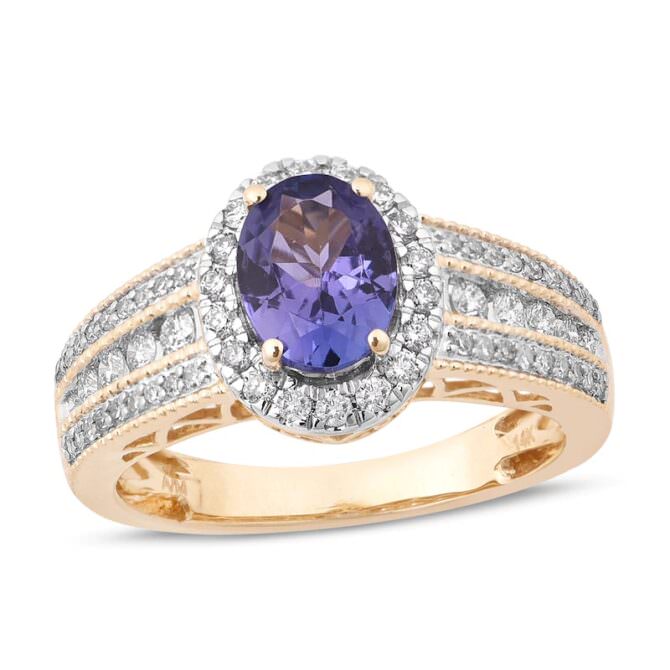 A pop of color
If you want something more unique than a large diamond, consider this ring with oval-cut tanzanite. It still has all the glitz of a diamond, but with a splash of color. And according to some geologists, natural tanzanite is even rarer than a diamond.
Natural tanzanite engagement ring by Jared, $1,999.99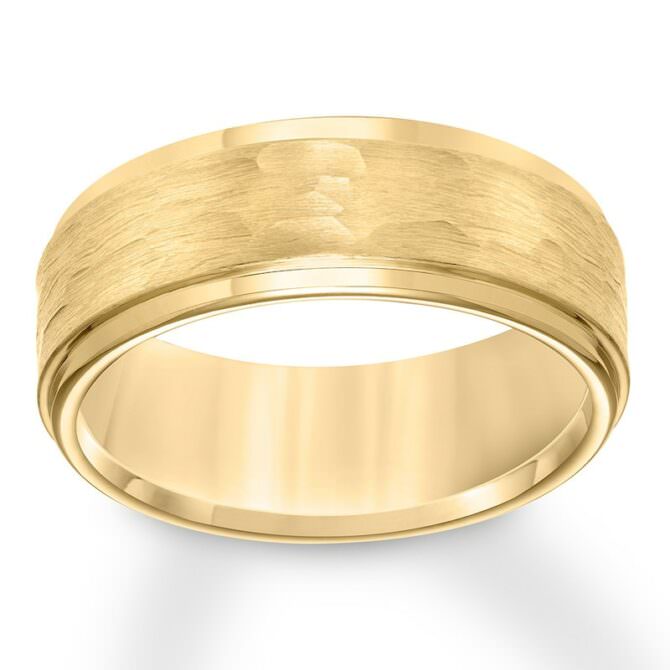 Skip the stone
The hammered-style finish of this yellow tungsten ring is simple yet sophisticated. The textured design gives it personality, without needing a diamond, making it a perfect ring for those who like an understated look.
Now & Forever® Collection wedding band by Kay Jewelers, $399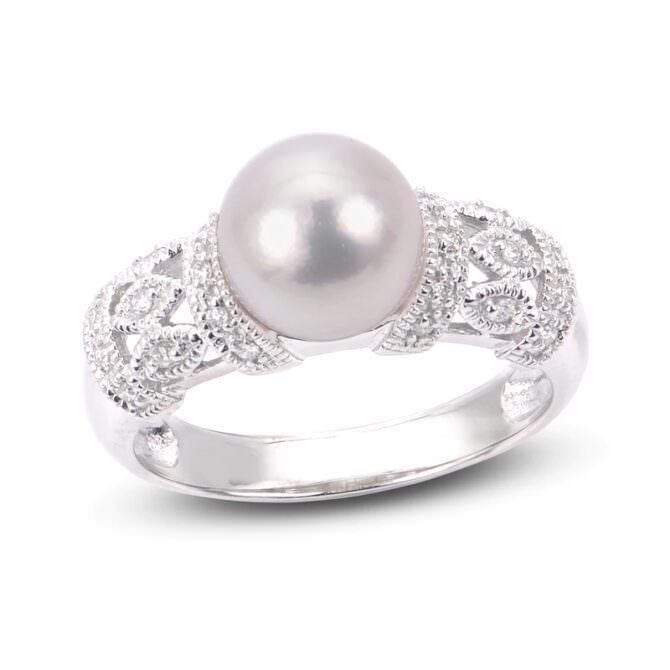 The world is your oyster
There's something enchanting about the simplicity of a pearl. This ring highlights that charm, where a pearl is encased within an intricate white gold band. The pearl has a long history of being used in engagement rings as they stand for loyalty and wisdom.
Cultured Akoya pearl engagement ring by Jared, $1699.99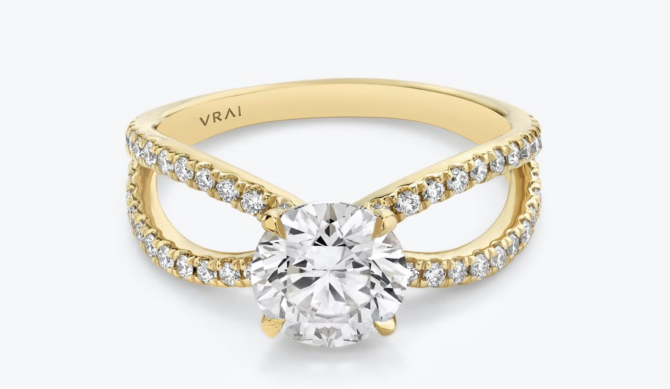 A faux-chunky alternative
Like the look of a thicker band, but not sure about the heft of it? This double-banded engagement ring gives a thicker band vibe but provides a bit of breathing room. It's customizable, too, consider just one band of diamonds or go for a plain gold band.
The duet round brilliant engagement ring by Vrai, starting at $1,700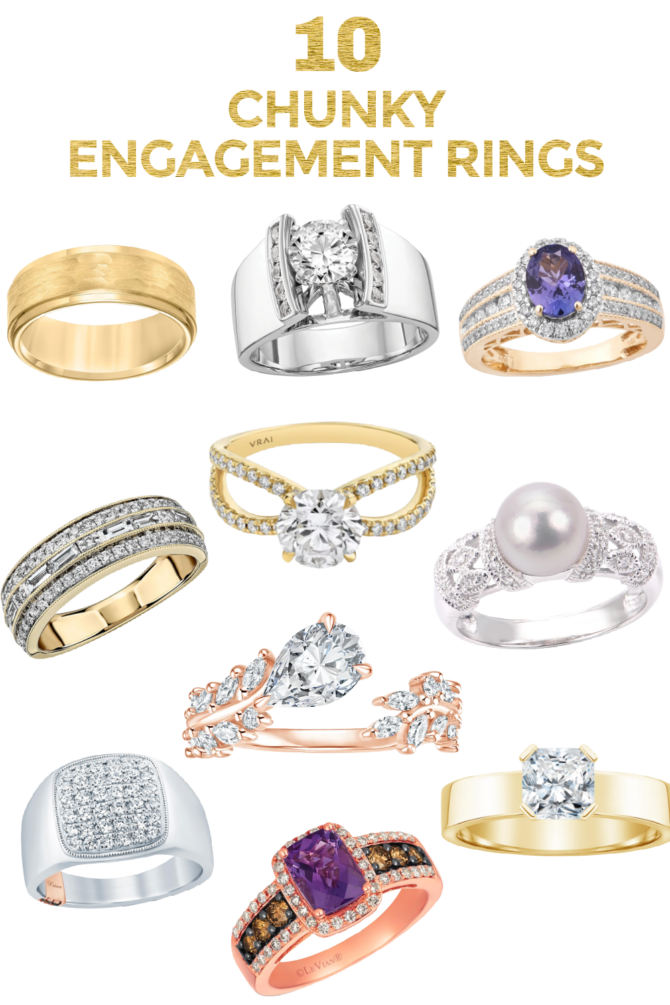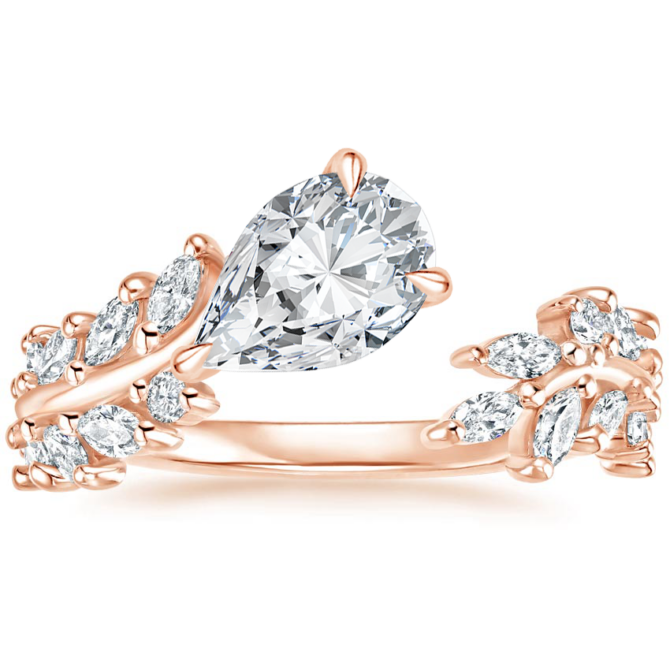 Be inspired by nature
Taking on the look of ivy, this asymmetrical ring is unexpected and gorgeous. Make it your own by changing the diamond shape and picking from four different metals: silver, gold, rose gold, or platinum.
Sweeping ivy engagement ring by Brilliant Earth, starting at $2,690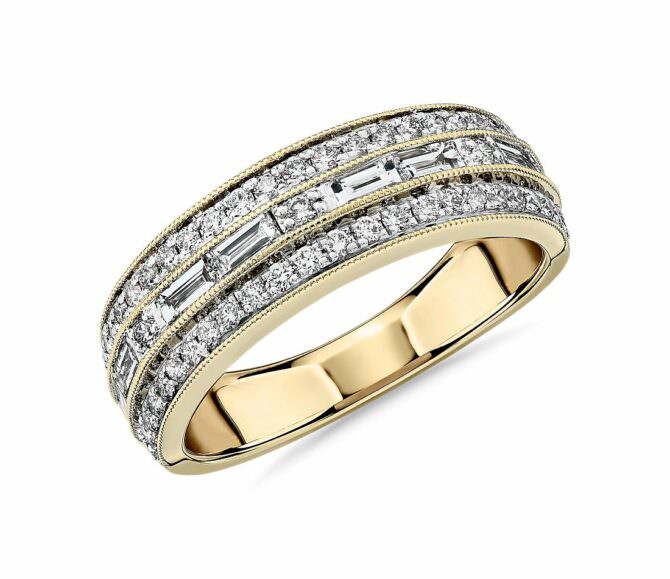 Sparkle and shine
Why have just one diamond when you can have a ring completely encrusted with them? Since this isn't your traditional thin band, it fits in three rows of diamonds. Designed by Zac Posen, this glistening wedding band can be purchased in yellow or white gold.
Triple row engagement ring by Blue Nile, $2,990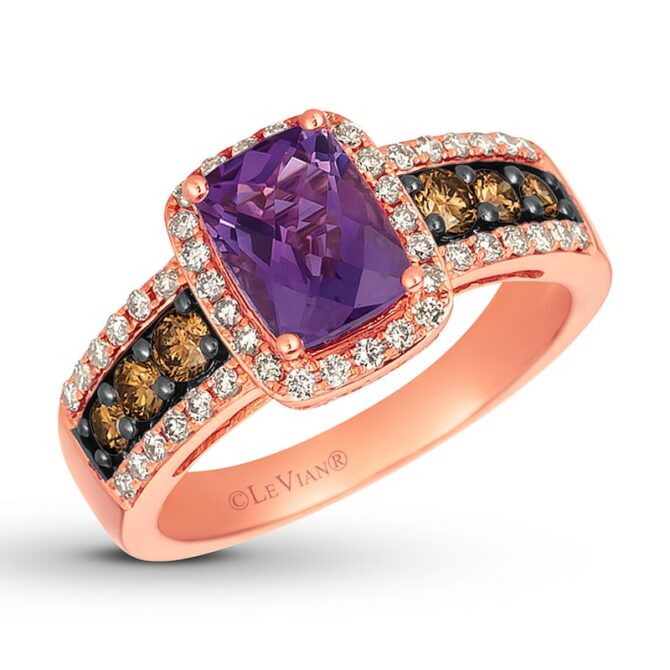 Make a statement
This isn't your ordinary wedding ring. Not only is the center gem a stunning purple amethyst, but chocolate diamonds are nestled between smaller nude diamonds lining the band. People will be sure to notice this mesmerizing piece.
Amethyst ring with 14K strawberry gold by Le Vian, $1,999.99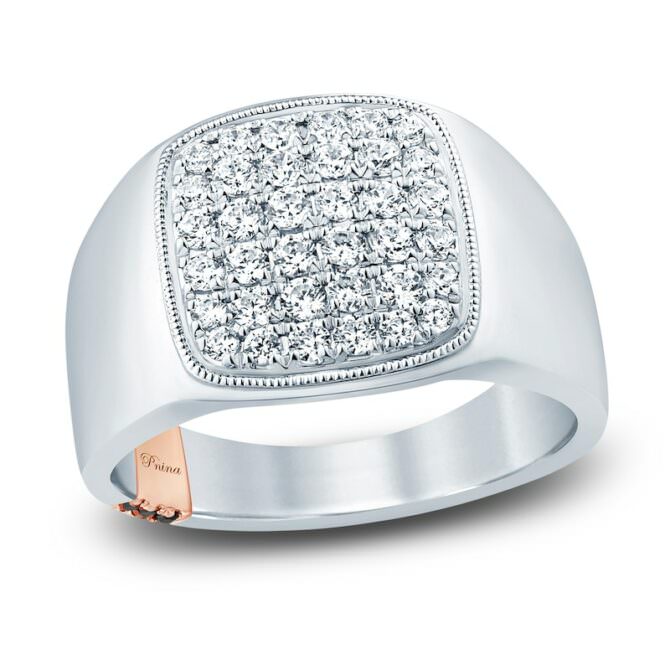 Diamonds are forever
Row after row of diamonds makes this white gold ring shine. The thick band creates the perfect surface to engrave a heartfelt message inside, letting your partner wear your love note with them.
Diamond ring with 14K gold by Pnina Tornai, $3,299.99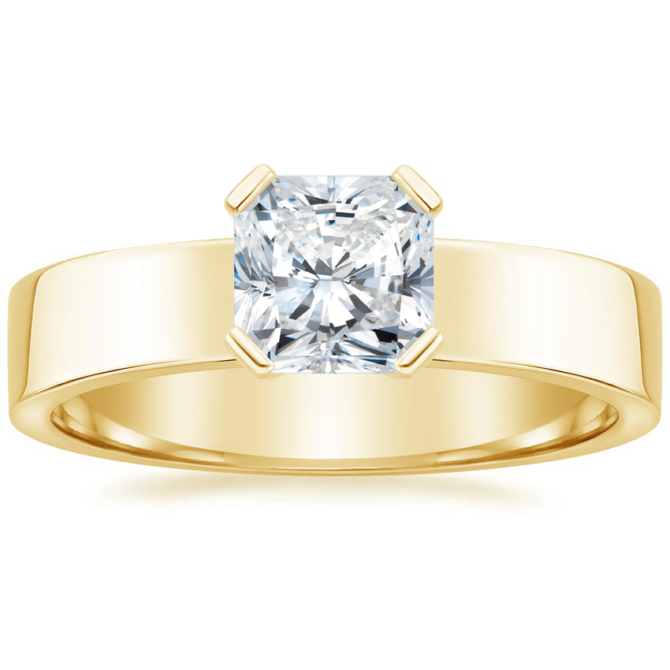 Stick with simplicity
Maybe you like the traditional look but prefer a thick band. This is the ring for you. You can customize your diamond shape and the carat size if you prefer a stone that's a bit bigger. You can even pick which metal suits you best.
Parker ring by Brilliant Earth, starting at $1,090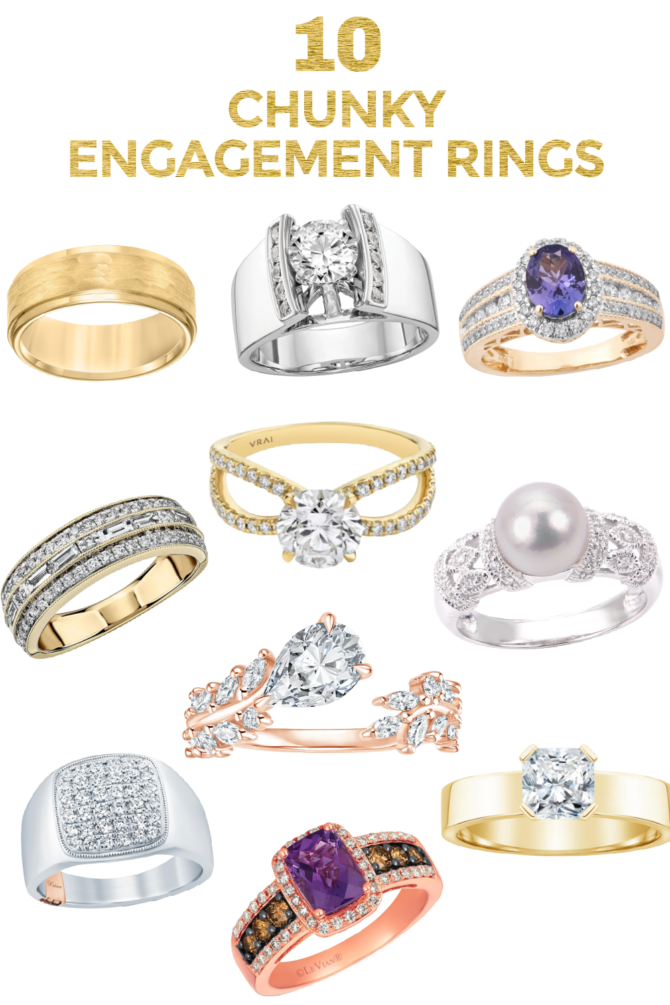 Editor's note: Some of these links are affiliate-based, which means we earn a small commission when you purchase from these links (and helps our small business keep providing free equality-minded® wedding content to you!)
Written by Rebecca Rovenstine | Cover photo by SHVETS