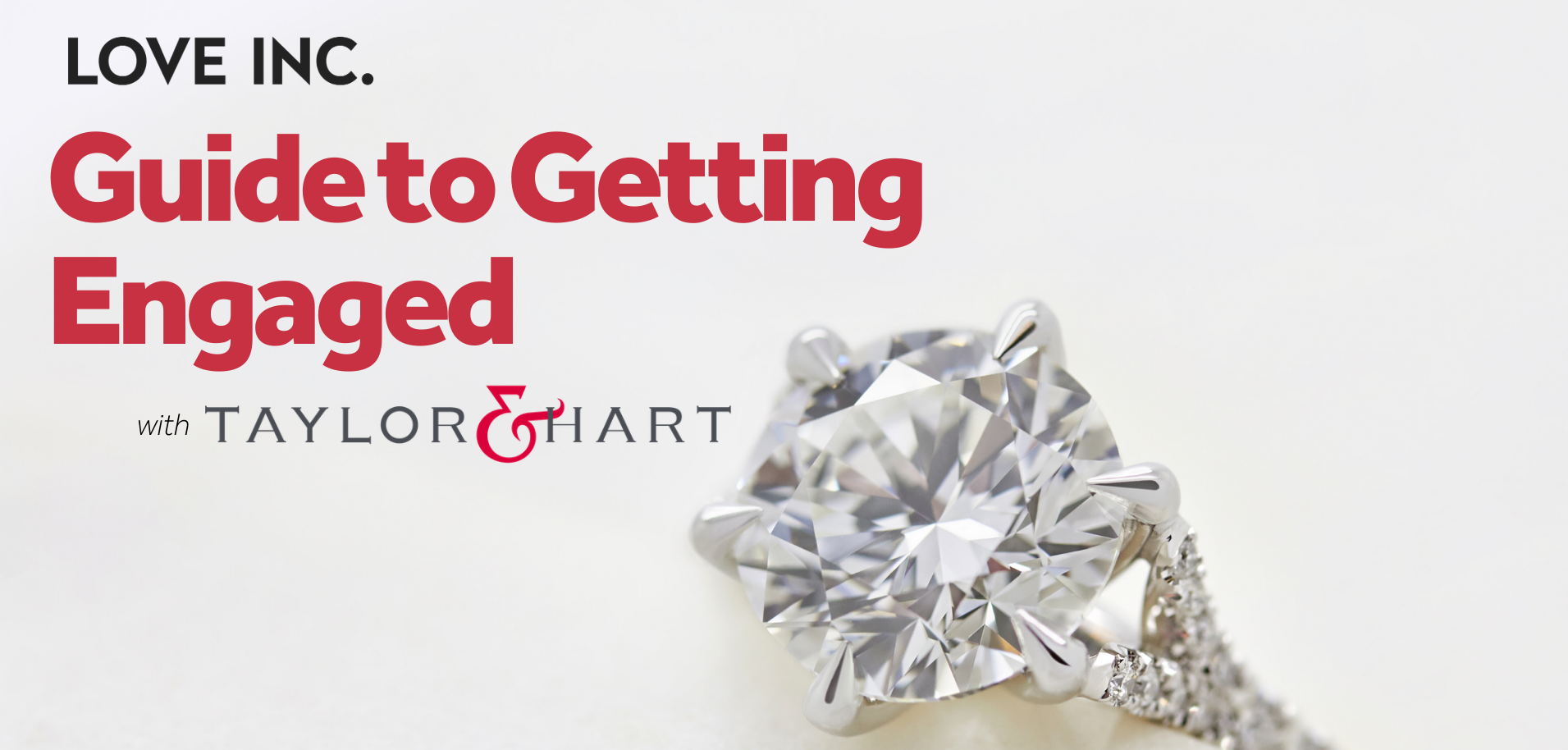 We are back with another installment of our Ultimate Engagement Ring Guide with leading jeweler Taylor & Hart, and today we're talking all things COLOR!
The popularity of colored gemstones have been on the rise in recent years, and these brightly hued baubles are giving diamonds a run for their money.
"We saw 2020 usher in a new era for colored gemstones," says Kate Earlam-Charnley, Design Director at Taylor & Hart. "People are getting bolder in the type of gemstone they choose, along with its cut and color. This is a departure from the near ubiquitous popularity of white diamonds that's dominated the engagement ring market for over half a century."
But when it comes to colored engagement rings, you can't just pick any gemstone. Durability is of utmost importance, and not all gems are created equal. When it comes to engagement rings, you're going to want to stick to sapphires, rubies, emeralds or paraibas tourmalines for their properties.
To help you with your decision-making process, Taylor & Hart is helping us break down each gem: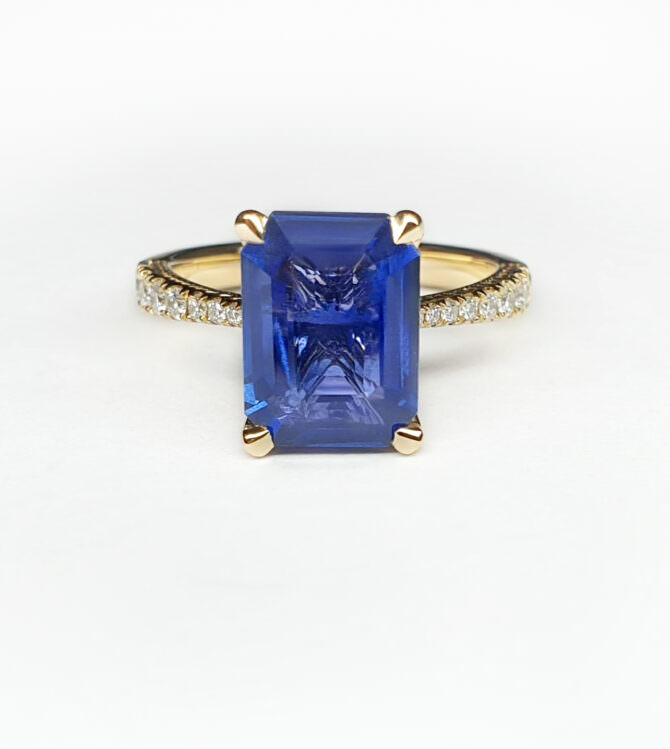 Beyond the notable blue, sapphires come in virtually every color — black, white (colorless), orange, yellow, purple, brown, champagne, peach, pink, green …
"The color of a sapphire depends on the element that is most prevalent in the corrundum's lattice structure. For example, a deep blue sapphire contains titanium and iron, while a pink sapphire contains chromium," explains Earlam-Charnley. "Sapphires might not sparkle in the same way as diamonds, but it's their color that makes this gemstone truly special."
Sapphires score a nine on the Mohs scale for hardness, making them the second hardest gemstone after diamond, however comparably, they refract less light and need more frequent maintenance to bring out their natural color.
Earlam-Charnley recommends the oval cut to bring out the best in a sapphire, "as it allows the light to transform the color so it doesn't appear flat."
Colorless sapphires are also a great budget-friendly alternative to a diamond. "To the untrained eye a colorless sapphire can be almost interchangeable with a diamond."
Like sapphires, rubies are from the corundum family of minerals. Technically, a ruby is a red-colored sapphire, so they score equally high on the hardness scale. The deeper the red hue, the higher the value.
They look best when cut into an oval or cushion shape, as these cuts enhance their color and vibrancy. If you love rubies for their rich color, ask your jeweler to help you find the hue that will best suit your skin tone and your choice of metal.
Fun fact: If you so choose and when design permits, Taylor & Hart places a small, ethically sourced, complimentary ruby inside each band. "We understand that jewelry is sentimental and meaningful, so we set each piece with a small rub inside the band as a little secret between you and your partner. It's an intimate reminder of the love and attention that went into creating the perfect ring."
The vibrant green of emeralds is highly coveted, but it's important to note that these gems are softer (scoring 7.5 on the Mohs scale) than sapphires and rubies, so will require a bit more TLC.
"Emeralds are treated with special oils to fill their inclusions, which leaves them with minor sensitivity to heat and impact," says Earlam-Charnley. She recommends securing it in a setting such as a bezel, and seek out stones with minimal inclusions.
The famous emerald cut was developed after the need to enhance the stability and form for an emerald gemstone. An emerald cut engagement ring with an emerald center stone is one of the most popular styles for this unmistakeable gemstone.
Paraibas are loved for their saturated neon blues, and are much more rare than other engagement ring gemstones. "This gemstone is perfect for those with a unique imagination and a flair for bespoke designs," says Earlam-Charnley. "Custom engagement ring designs often feature one or a cluster of paraibas."
As with most wedding traditions, we're seeing couples really make decisions that best represent them. "The human desire to self express is stronger than ever and you can do so much more with all those colors available," says Earlam-Charnley of the growing trend. "The couples who gravitate toward colored gemstone engagement rings are generally adventurous, individualistic, and bold." Whether modern or vintage, a design that's personalized to your needs will always have a distinct look, and, with good maintenance, it will last a lifetime.