We've all seen it. Those photos that have people with darker skin tones very washed out or with no contrast so you can't distinguish them in the image. Recently, an online controversy occurred when photographer Annie Leibovitz photographed Simone Biles for Vogue magazine. There were complaints about how Biles' images appeared and how Leibovitz lit the African-American gymnast.
One of the most significant expenses of a wedding is photography and videography. Capturing the perfect image of a couple's big day is essential. So we asked photographers and a videographer what couples with darker skin tones should look for and how they can find the right person to capture their wedding day.
Is Darker Skin Harder To Photograph?
Photography is using light to record an image. Back in the days of film, technicians used a 'Shirley card' to adjust skin tones and lighting during the development process. The Shirley card, which always featured a white woman, was the standard for improving how skin tones appeared. So, when people who had darker tones were photographed, their skin on film would seem to be inconsistent or 'off.' This could be how the myth that darker skin tones are harder to photograph started. Once digital took over from film, the photographer had more control over how the end product appeared.
"Darker skin tones are not harder to photograph. They do not require any special equipment or a special camera or any special light. The photographer just needs to know how to adjust lighting to capture darker skin tones," said Stefan Pinto, who works in Los Angeles.
Videographer Philip White agrees. White, who works in London, has recorded a variety of skin tones and teaches other videographers. He says it's a question he gets asked every week by one of his students.
"The issue here is camera exposure in videography," said White. "That is, the decision to make an entire scene lighter or darker. Most videographers overexpose faces — making them too bright — as this automatically appears to improve the image."
White said that videographers don't have the same latitude to edit video as easily as a photographer does editing a still photo. So finding a videographer who has worked with someone with darker skin tones is essential.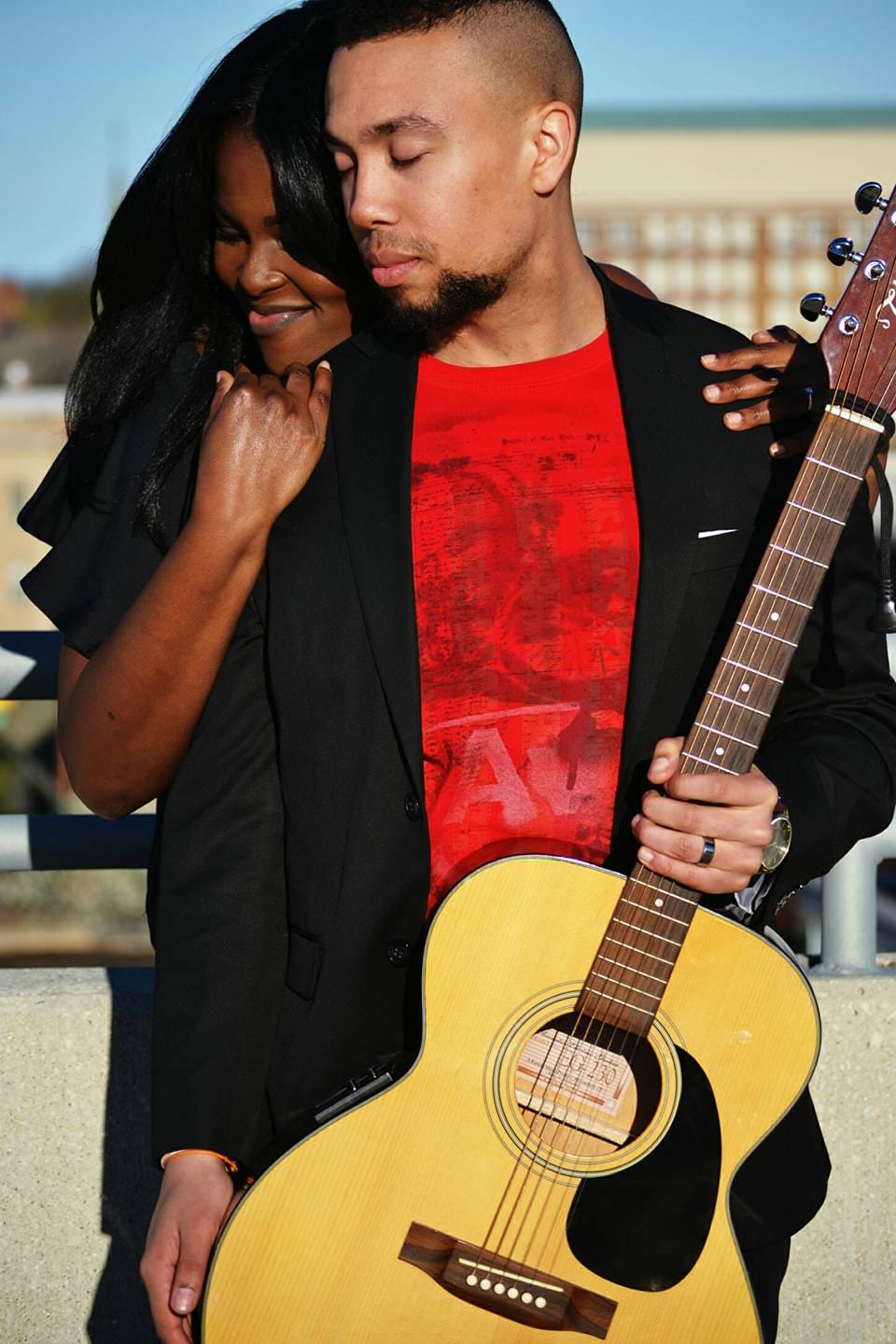 Ask To See Their Portfolio
Looking at a prospective photographer or videographer's portfolio is key to discovering how they capture images of people who have skin tones similar to yours.
Ambre Peyrotty of Zephyr & Luna is an elopement photographer in France. She believes in inclusiveness, and part of that is photographing all races. She thinks one of the best ways to find the right photographer is to find one who has worked with darker skin tones.
Wedding and lifestyle photographer Andrea de la Cruz, owner of In Common Photography in Orlando, FL agrees.
"Definitely go and see their portfolio. Go see their photos, go to their website, follow them on Instagram. And see if you see people who look like you. That should tell you a lot," said de la Cruz.
Ashley-Lauren Elrod, of Visionary Woman Productions in New York City, says that the most significant thing a couple can do is seeing how diverse their previous subjects have been.
"If they've only captured one specific demographic, that could be a potential issue if they are booked to shoot someone with darker tones for the first time," said Elrod. "It can take up to 35 minutes to an hour to get the lighting right if they haven't had previous experience capturing a certain tone, location or object. Whereas, if you're used to capturing a certain tone, it can speed things along greatly."
One thing not to ask to see when looking at photographers' portfolios: the raw (or original) images. Raw images contain all the data that comes out of the camera before any editing and tend to appear dull. They won't give you a good representation of how your photos will look after even minimal editing, which is why photographers won't share them with clients.
For videography, White said that couples should also ask to see a portfolio. And they should look for something additional in the videos: "Look at how the darker skin tones vary throughout the day. Do the skin tones look realistic across the board? Are the people with darker skin actually portrayed accurately throughout the day? Remember it's easier to make skin tones brighter in order to see facial features more clearly but this shouldn't be the case," said White.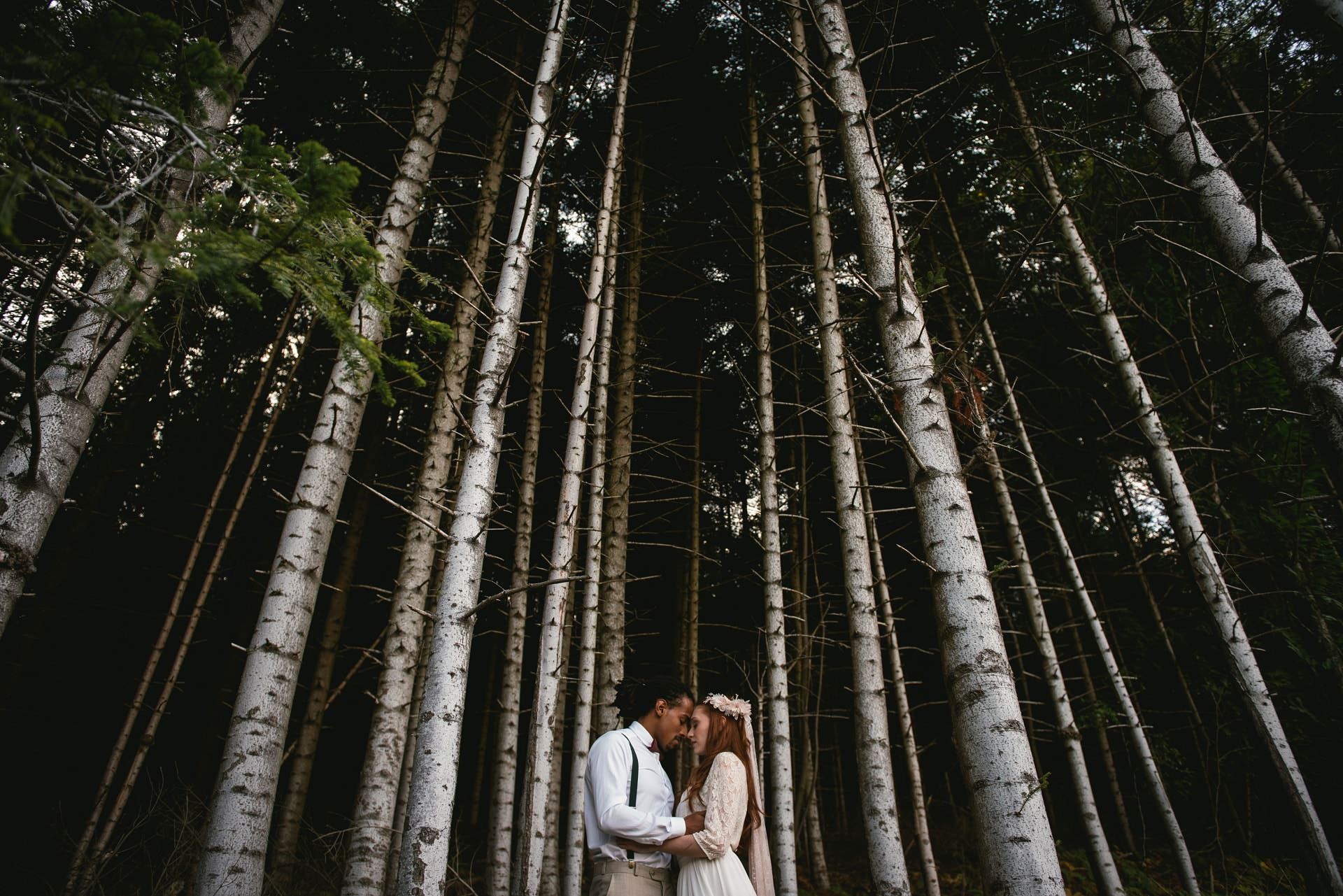 Get To Know Your Photographer
Getting to know your photographer and to have them get to know you and your soon-to-be-spouse is just as important. Not only to discover the couple's personalities but also so everyone is more relaxed. Having a photographer familiar with being around people of different races will help get those relaxed photos.
"I think it's very important for a couple, when looking for a wedding photographer, that not only does the style match, but the personality matches," de la Cruz stated. "Imagine if you contacted a photographer and the photographer isn't friendly or doesn't match with your personality. What would happen the day of the shoot? A good photographer should ask questions to get to know the couple before their wedding day."
Elrod agrees with getting to know the couple. She also says that photographers need as many details as possible before the photo session or wedding day. This helps her to set up photos and be sure that those with darker skin tones are coming across well in the images.
"Personally, it's important for me to get all of the details beforehand. How many people, what is the color of the wedding party, do they have photos of the location, where were they thinking of capturing most of their shots, what time of day will it be, etc.," she explains. "This gives me a good depiction of what to expect so I'm not walking in completely blind to the scenario."
Wear The Right Colors
Darker skin tones photograph better in certain colors, so the soonlyweds should consider that as well.
White suggests going with a similar color palette to help the videographer work with colors from the same family. And be sure to discuss the colors with the videographer in advance; White said there are times when brides with dark skin tones wear a stark white dress that doesn't always come across well on tape. Talking to your videographer before the wedding day about colors in the outfits can help.
Pinto recommends placing darker skin subjects next to complementary colors. "Just as redheads look great in green, darker skin will look just great next to a specific complimentary color," he said.
Checking the undertones of your skin is what Peyrotty suggests. Warm undertones call for warmer colors, while cool undertones indicate that you should wear cooler tones in your photos. Peyrotty says you can check your undertones by looking at the inside of your wrist. If you have blue veins, you have warm undertones. Green veins mean that your undertones are cool.
All the videographers and photographers agree that looking at your potential photographer's portfolio is crucial in deciding on a photographer who is comfortable shooting dark skin subjects. Equally important is the photographer getting to know the couple before the big day and being comfortable around all races, sexual orientations and identities.
"I truly want everyone to feel welcomed, loved and cared for when they contact me to plan and shoot their special day," said Peyrotty. "I want every couple to feel at ease talking to me and spending their day with me, knowing that I won't have an ounce of judgement towards them."
Written by Marcea Carvel
Photo credits: cover photo, InCommon Photography; photo 1, Visionary Woman Productions; photo 2, Zephyr Luna Elopement Photography