If you caught this week's Inclusively Yours podcast episode with event planner Gretchen Culver (tune in here if you missed it!), you'll have gotten a little taste of the business she created in response to the pandemic — Minne Weddings — and how it's created a whole new way of planning your wedding.
In fact, I was so intrigued by her business model, I wanted to dive even deeper than what I was able to do during our 40-minute podcast chat.
What is a Minne Wedding™ and what inspired you to create this branch of your business?
A Minne Wedding™ is a stylish, small wedding experience for up to 30 of your nearest and dearest (you can add up to 15 more guests for an additional fee). Our couples have a ceremony followed by a short reception with cake and champagne, and photo shoot, all in 90 minutes. We offer an affordable, all-inclusive package that makes for the world's easiest wedding planning. We select the date, vendors, and the design so all our couples have to do is show up. We have multiple time slots available on one day for our couples to choose from. There are several enhancements couples can add on to make their tiny wedding more customized.
My "inspiration" was COVID, ha! I had been noticing the trend of smaller weddings over the last few years so I was already thinking about how to make them work in my business when the pandemic hit. All of my Rocket Science Events weddings were postponed so I had plenty of time to work on my "pivot" – I wanted to help couples get married during the pandemic. The only way to do that was to think small! I connected with a woman in Birmingham that had been doing microweddings for awhile and she was so helpful! I was able to refine my ideas and ultimately decided to start a separate sister company to better serve the small-wedding clientele.
How is it different from an elopement or microwedding?
Here are the definitions the Small Wedding Society created. There is no real standard yet unfortunately.
A mini wedding — commonly referred to as an intimate or small wedding — is a wedding with less than 50 people that still has all the elements of a traditional wedding, just on a smaller scale. It typically involves the ceremony, a meal, and entertainment over the course of several hours. Mini weddings aren't new but they are gaining in popularity as couples prioritize their guests' experience. A mini wedding doesn't necessarily mean a mini budget however, since it requires all of the vendors and planning a larger wedding entails.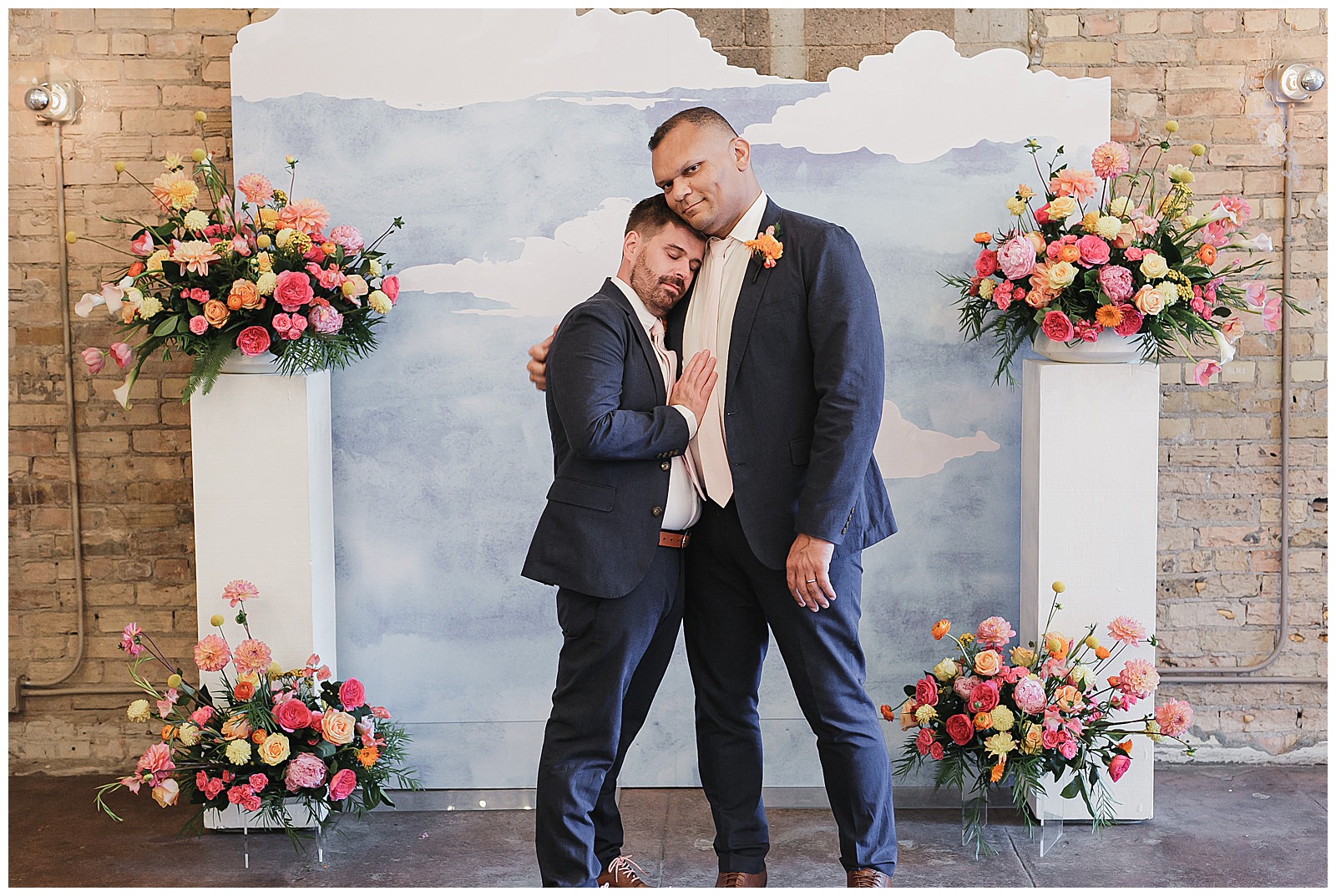 Microweddings are the hottest new wedding trend. Often called tiny weddings, a microwedding is a stripped-down version of a traditional wedding with 30 or fewer guests. Microweddings typically last two to three hours, which is just long enough to have your ceremony followed by drinks and light bites, with some photos to mark the occasion. Minne Weddings are microweddings, we just do multiple microweddings on one day!
The smallest of the small weddings, an elopement is two people jetting off to get married with an officiant and maybe a photographer, often last-minute and without family and friends knowing. Elopements don't contain any aspects of a traditional wedding except a ceremony. Many couples elope to the courthouse for a civil ceremony. The term "minimony" (coined by The Knot) is also gaining traction. Think of it as an enhanced elopement, with up to 10 guests and focused on the ceremony only. We offer our take on this, a minnelopement.
Over the past year and a half, elopements have been popular with couples who are having to postpone their original wedding due to COVID-19 and still plan to have a bigger reception.
What type of couples tend to book Minne Weddings?
My favorite thing about Minne Weddings is that they are accessible to everyone. We have couples of all ages, backgrounds, genders, and sexual orientation. The majority of our couples are in their late 20s/early 30s and it is their first marriage. We have older couples who are getting married for the second time, couples with kids, and couples looking to renew their vows. The one thing all of our couples have in common is that they place a high value on their community, their family and friends. They want to celebrate with the people that are most important to them in a personal and unique way.
Since Minne Weddings is such a different concept, we are attracting couples who are not interested in a "traditional" wedding. Some of our couples always wanted a small wedding but there weren't any options available to them until now. Other couples like having a brand new wedding experience, something none of their family or friends have done. And many of our couples love the affordability. They can have an incredible, beautiful wedding without spending tens of thousands of dollars. More than one couple has mentioned to me that they are taking an epic honeymoon because having a Minne Wedding™ freed up their budget to do it.
When we launched we did have several couples who had to change their wedding plans due to COVID. These were mainly couples who were planning a small destination wedding but the pandemic shut down travel so they had to stay local.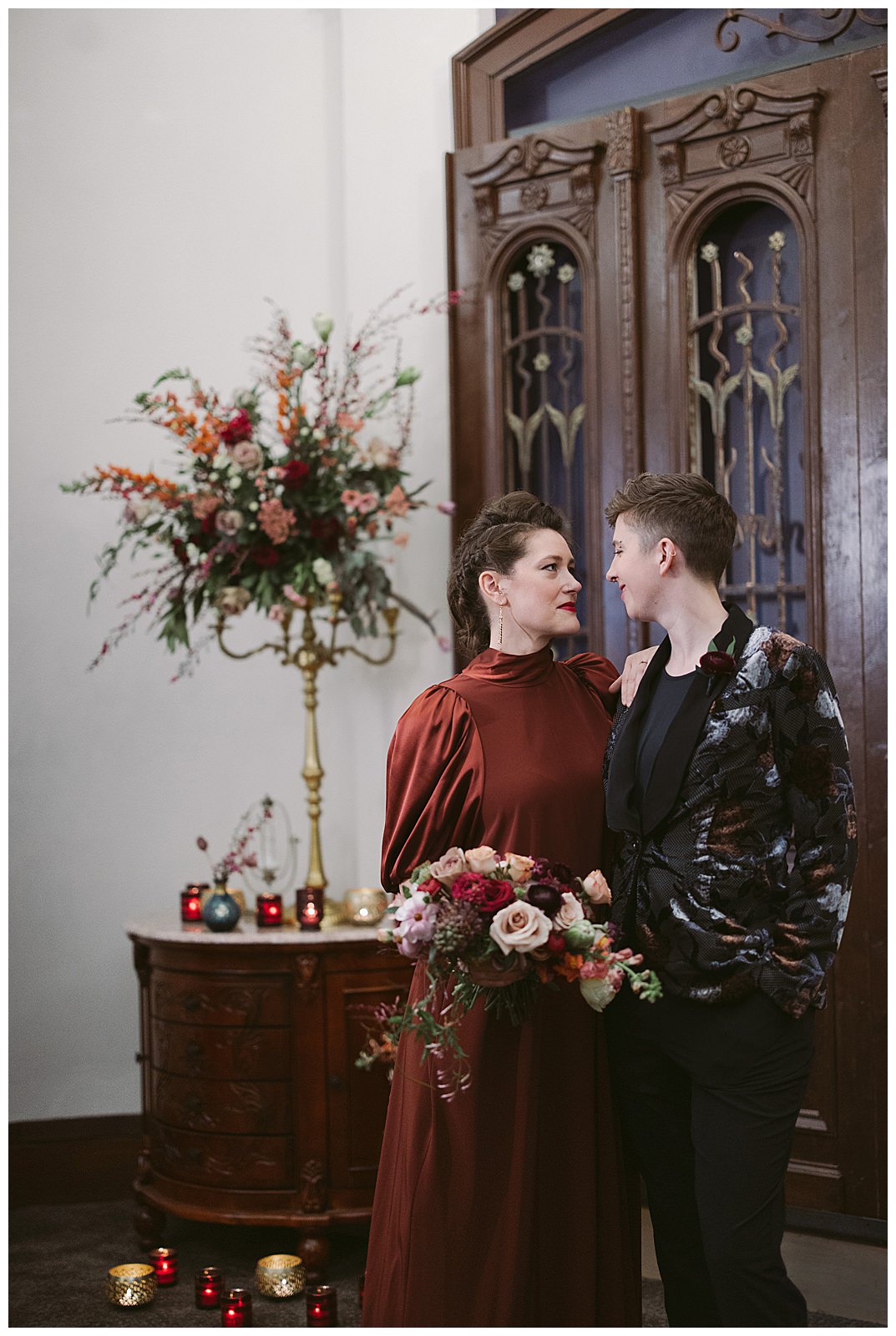 This is truly a new way to wed — why was it important for you to revolutionize the industry like this?
Because every couple deserves a wedding that fits them, not only budget-wise but stylistically. And by stylistically I'm not only referring to the design, I'm referring to the type of gathering. The small wedding market has been ignored for years! If there is one good thing to come out of the pandemic it is that now there are lots of offerings for couples looking to celebrate small. These are NOT the same couples who want a big, traditional wedding. It is a whole other client with other priorities, values, and needs.
I also believe there are many people who feel unseen or marginalized by the wedding industry. So much of what we refer to as "wedding traditions" are heteronormative, and exclusive of people who do not identify or fit within this narrow worldview. Inclusivity is important and the right thing to do, our world is changing and the wedding industry needs to keep up.
How do you select the pros and venues to work with to execute a Minne Wedding?
We pride ourselves in keeping our team local! It is a great way to support our special events community but it also reduces our carbon footprint.
We have great relationships with our vendors and venues which makes the planning so much easier. Everyone loves doing Minne Weddings because they are easy and fun! At the start I was able to leverage the relationships I built over the past decade with Rocket Science Events. They trusted me and believed in my crazy idea. Now we are getting requests from people wanting to work with us.
I like each Minne Wedding™ to have a distinct design so I keep that in mind when lining up our vendor team. Its good to have variety in the venues specifically, but I will say we do like working at venues more than once and at different times of the year. This gives couples more of an opportunity to be at a venue they want.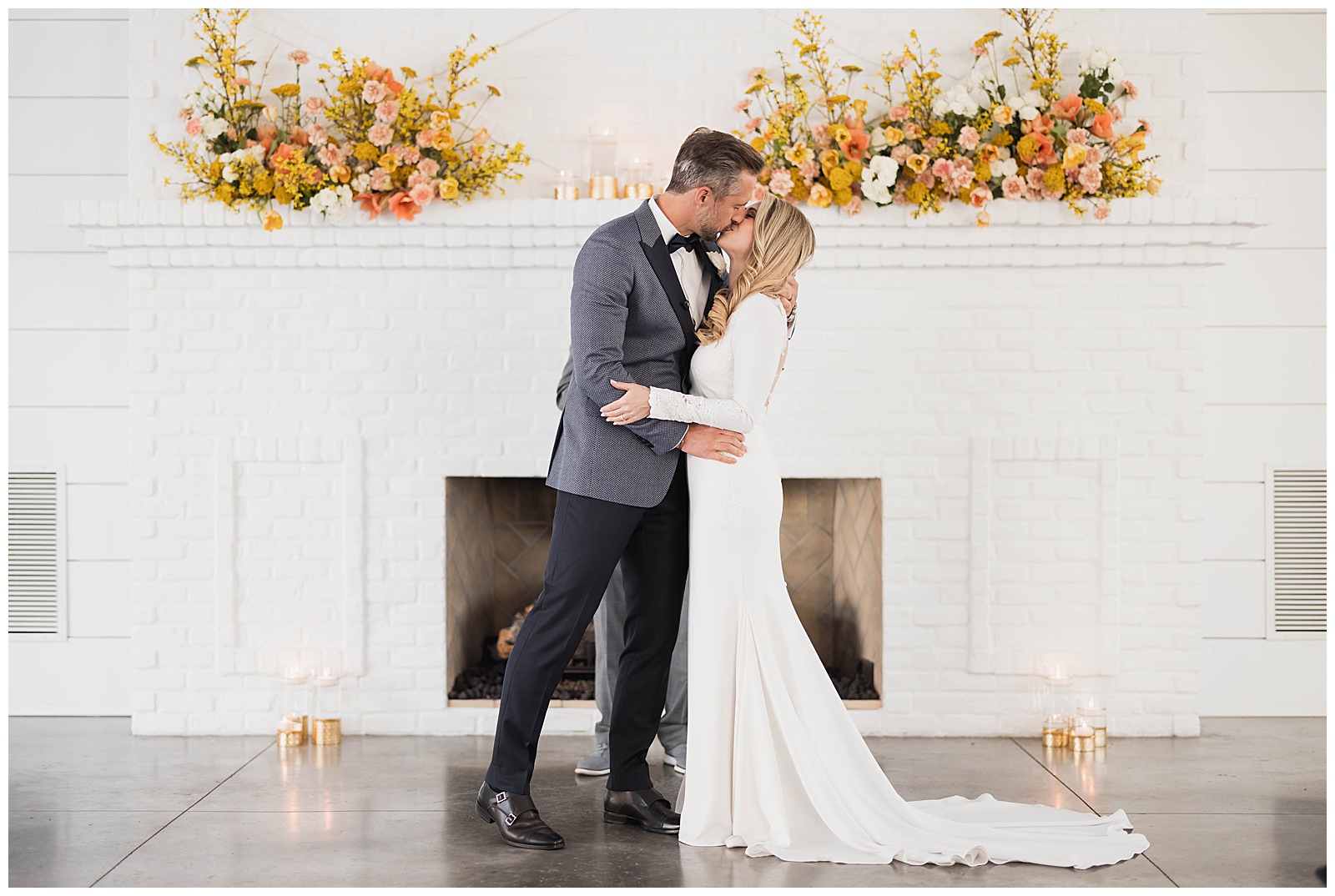 Are you still seeing couples book Minne Weddings even though events are opening up more?
Yes, in fact our traffic to the website has increased since the governor announced the rollback on restrictions. People who may have been waiting, even to book a small wedding, now feel comfortable to plan. The couples wanting a Minne Wedding™ just want a small wedding, pandemic or not. We are currently launching 2022 dates and have no plans to slow our growth.
Any plans to extend to other cities?
We have some good ideas for the future to expand our offerings locally first, but national expansion is something we've considered for sure. We have been able to coach other companies across the country so they can set up their own version of Minne Weddings and it is exciting to see their successes!
Photography credits: Amanda Nippoldt Photography, Cadence & Eli Photography