Ever wanted to channel your favorite influencer style for your wedding day? Well Bellwether Beach Resort in Florida is making it easy for you to do just that. The retro-chic St. Pete Beach locale, which is opening this August, has tapped four influencers to create customized designs for their Styled With Love packages: Anna Coats, editor of local wedding publication Marry Me Tampa Bay, fashion and interior design blogger McKenna Bleu, influencer Megan Pinckney Rutherford of Shades of Pinck, and luxury and award-winning wedding planner Andi Lipton of Andi Soirees.
Each design is available to book, delivering a readymade, scalable solution for anyone looking for an easy-to-execute WOW wedding. "Anyone who has gone through the wedding planning process knows how overwhelming it can be," said Courtney Blount-Mannix, director of catering for Bellwether Beach Resort. "It's easy to click through blogs and pin items on Pinterest but putting it all together is an entirely different story. Our Styled with Love program aims to make things easier for engaged couples. At Bellwether, you'll be able to pick out a wedding design you love and book everything in it, rather than searching around for so many individual components."
We were able to get a sneak peek of the four looks, and honestly can't decide which one we love more.
Anna's Tropical Love Affair
Fall in love with the allure of an Art Deco-inspired, tropical look curated by the founder, editor, and wedding influencer behind Tampa Bay's popular Marry Me Tampa Bay wedding planning site. Anna's Tropical Love Affair design features a retro-modern Florida vibe, pops of vibrant colors, and trendy palm leaf patterns.
"I created a Tropical Love Affair to showcase the Florida lifestyle and deliver a fresh, modern design to beach weddings. This vibrant meets retro wedding design features festive prints, natural elements, and contemporary details to transform your wedding day into a tasteful, yet playful tropical experience. I'm so excited to share my city with you and show why St. Pete Beach was recently named THE best beach in the U.S.!"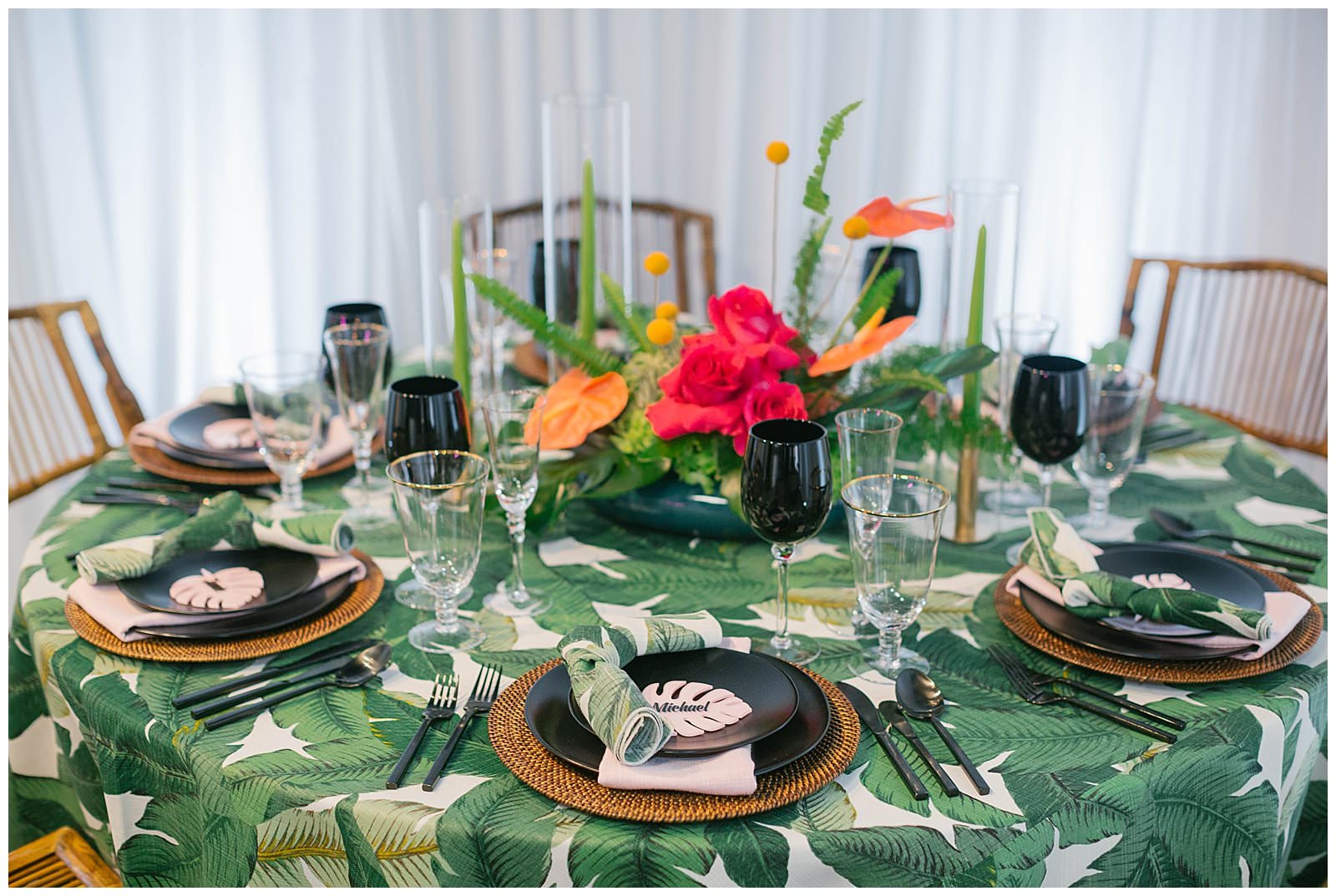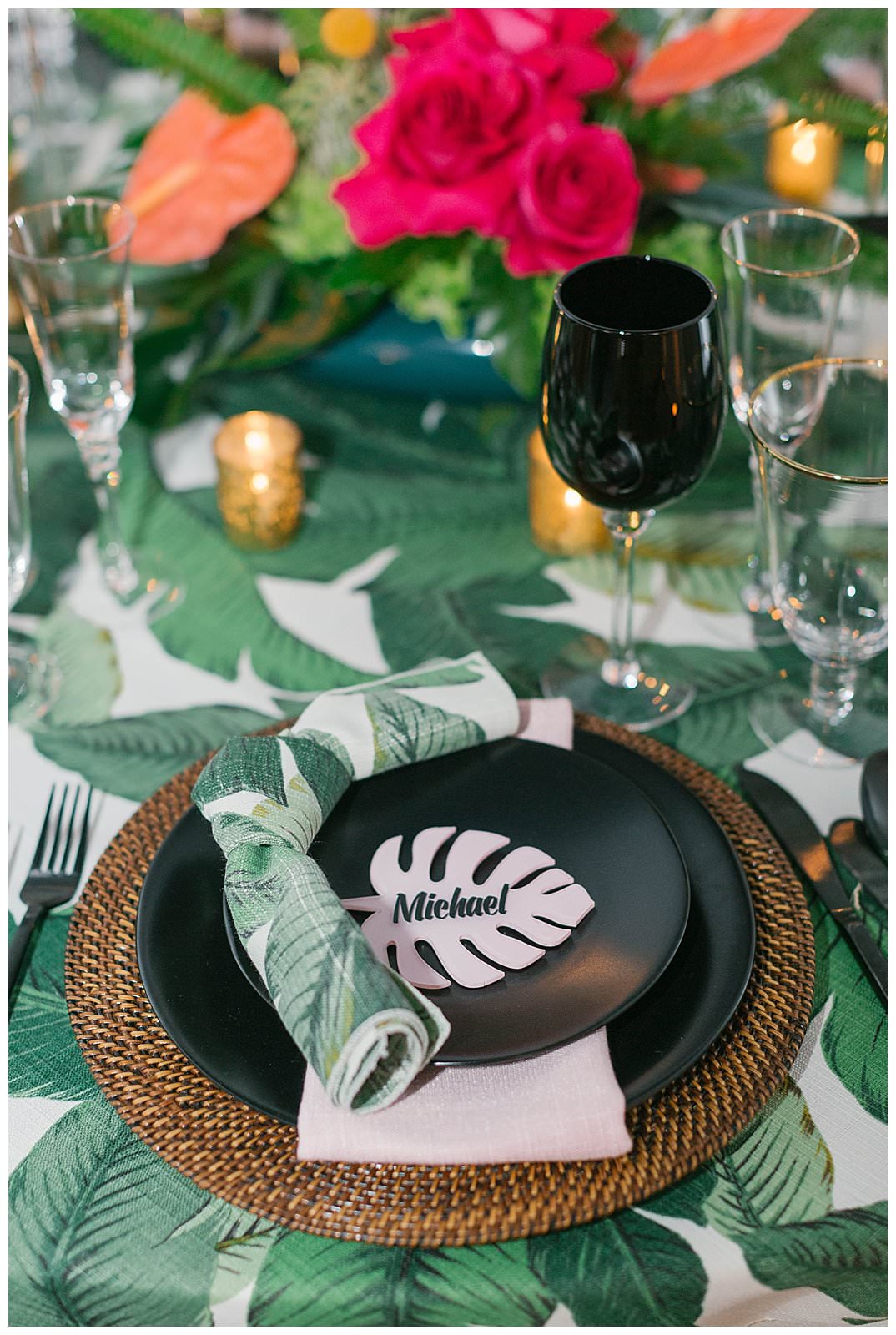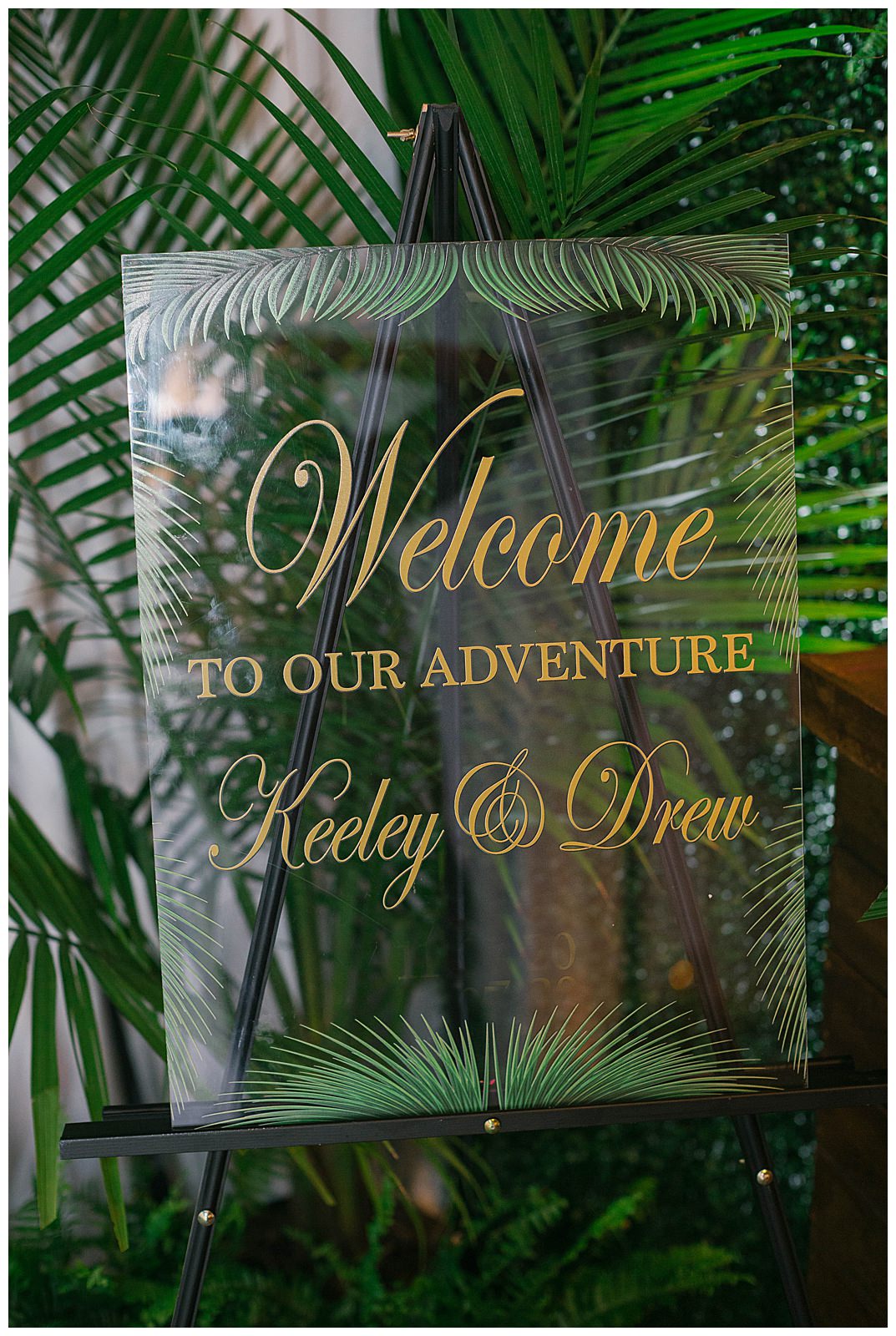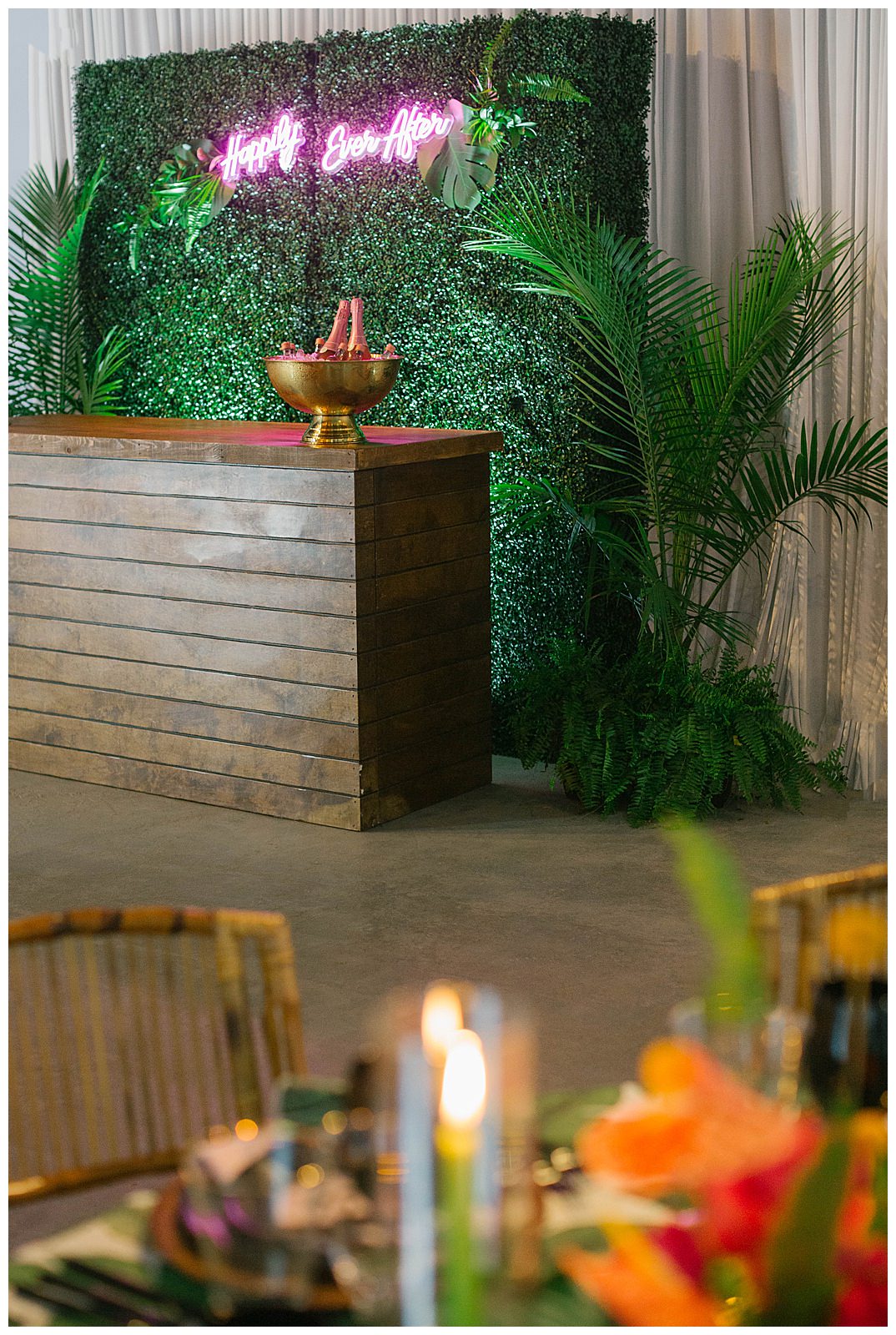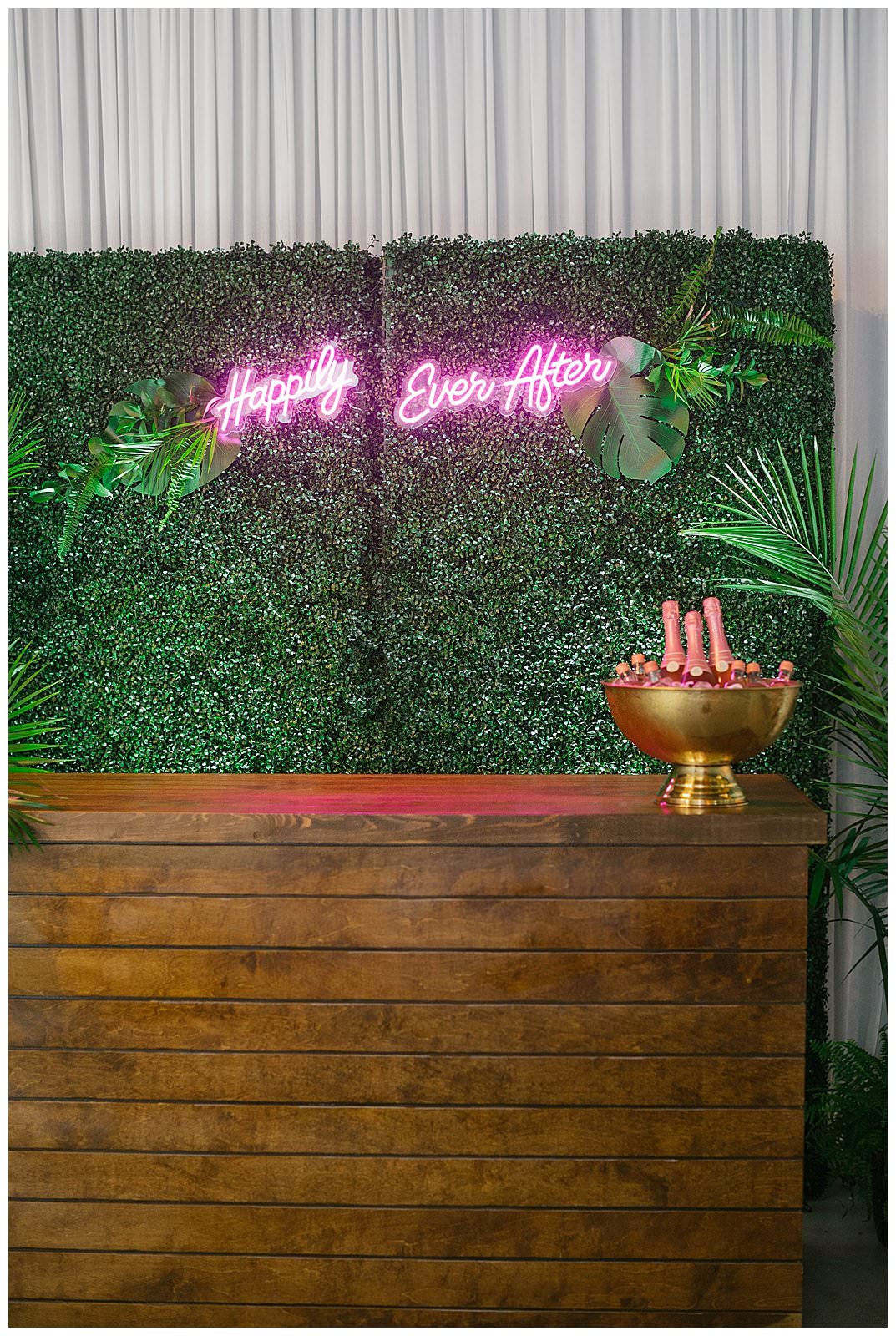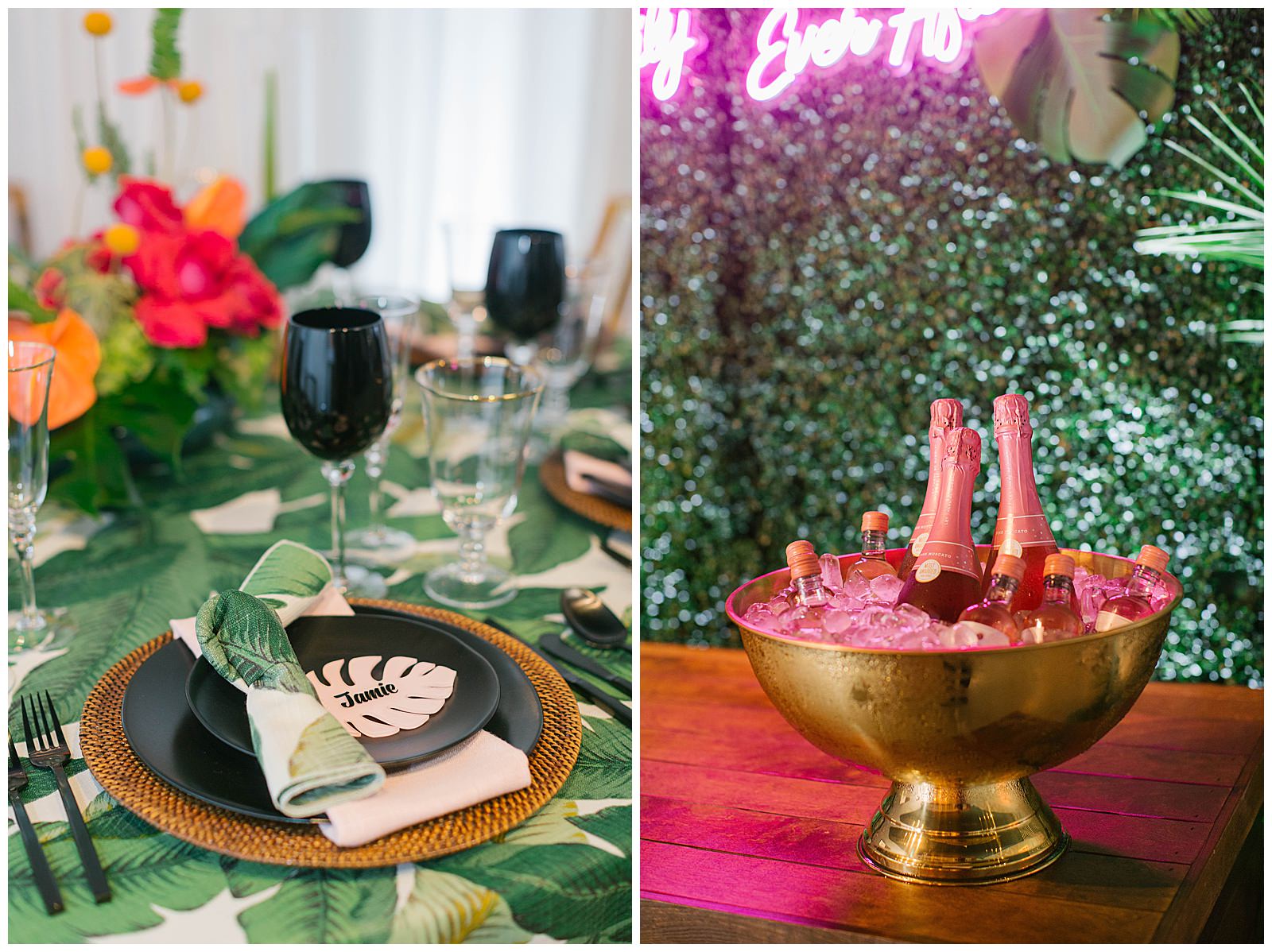 McKenna's Something Bleu
Something borrowed becomes Something Bleu as this North Carolina fashion and interior design blogger lends her wedding-day style to Bellwether couples. Feminine, soft, and romantic, McKenna's Something Bleu package is all about light pinks, whites and creams, and glam gold touches.
"I created a wedding design for Bellwether Beach Resort that is inspired by my very own special day. This romantic, boho look incorporates all of my favorite things – from the soft blush tones to lavish florals – and it's all tied together with a bit of a whimsical feel. I hope it helps fill a happy couple's day with love, joy and celebration."

Megan's To Have and To Gold
Fresh off her own holiday 2020 nuptials (as seen on VOGUE.com), this modern-day southern belle and former Miss South Carolina USA dreamed up a soiree that seamlessly marries causal, seaside celebration with regal reception. Anchored by gold, white, and sandy brown hues, Megan's To Have and to Gold design for Bellwether sets the tone for a couples' best day ever.
"I curated a vision for Bellwether Beach Resort that would feel just as fresh when couples look back 50 years from now as it is on the day they say, 'I do.' With a neutral color palette and bold textures, I wanted to ensure every element felt very classic, but could also reflect the taste of both [soonlyweds]. My hope is this design will set the mood for what is sure to be a memorable event, and the start of their happily ever after."

Andi's A Shore Thing
This Hall of Fame wedding planner proves beach weddings can be just as chic as splashy, big-city affairs with her A Shore Thing design. Warm neutrals and earthy tones take center stage in this look that is a little bit boho, a little bit sophisticated, and every bit perfection.
"The design concept I've envisioned for Bellwether Beach Resort is inspired by the idea that a beach wedding can still be chic. Earthy, neutral, and natural tones are the perfect complement to the blues of the water and the pristine resort. It's a timeless look for a day my couples will remember forever."