Once upon a time, these thoughts and ideas were all big wedding no-nos. But as couples become more savvy about their bank accounts and the environment, we're seeing a shift of these don'ts becoming I dos. 
Etiquettes of yesteryear may scoff, but today's soonlyweds are making decisions that go against-the-grain … and we are so here for it! The beauty of your wedding day is that you can truly make it yours, based on your personal budget, style and priorities. So toss the rulebook out the window with these tips.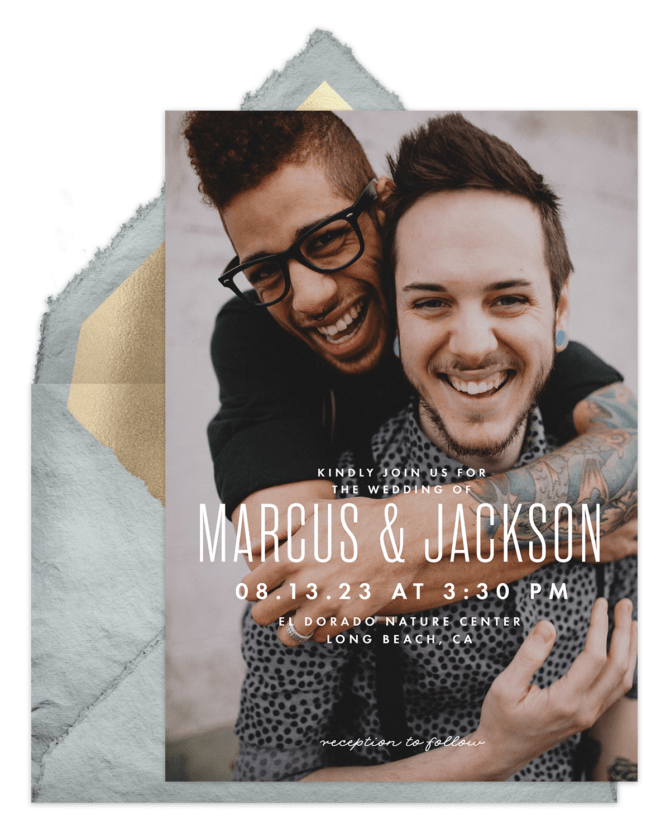 Old-school thought: Digital invitations are rude.
With price points starting, on average, at $4 per invite, plus environmental concerns, more couples than ever are sending invites digitally.
"Luxurious printing techniques, decorative embellishments, and high-quality papers can result in an expensive price tag for tangible wedding invitations," states Jessica Bishop, author of The Budget Savvy Wedding Planner and Organizer, and founder of TheBudgetSavvyBride.com. 
Platforms like Greenvelope and Paperless Post are great alternatives with wedding-worthy designs and RSVP tracking built in. "We've seen an increase in usage of about 40 percent per year since 2018," notes Alex Kelsey, Director of Marketing for Greenvelope. "And this uptick doesn't seem to be slowing down." 
Bishop adds "Couples can also opt to design their own in a site such as Canva and send them manually via email or even a text message. Just make sure to have a simplified way to collect RSVPs through your wedding website for easy organizing."
Now let's say you have some members who don't use the Internet or prefer to receive a printed invitation suite—what should you do?
Bishop recommends a VIP list and printing as little or as many invitations as needed.
"One way to please older or more traditional members of your family is to have a small number of printed invitations made for those VIP guests. Additionally, many couples will want to incorporate their wedding invitations into their wedding album or have photos taken on the wedding day, so having a printed suite for photos is a nice idea, as well."
If you chose the route of digital invites, it's ultimately your call if you would send your save-the-dates and thank yous this way. However, here's a bit of advice: "Personalized, written thank-you notes are the best choice for expressing your gratitude," notes Bishop. "But if getting them done is too momentous a task, done is better than perfect. Go digital for thank-you notes only if you must—the most important thing is that you actually send them!"
Old-school thought: Faux flowers are tacky.
Believe it or not, faux blooms have come a long way! Not only do they look more realistic, but there are more options than ever before. Besides cost-savings and sustainability, there are many other perks to have faux flowers on your big day.
"If you're getting married in a hot or humid environment, you don't have to worry about your flowers wilting, fading, or drooping due to climate conditions. Your flowers will look perky and picture-perfect for your entire celebration. You're also not restricted in color selection or limited by seasonal availability. You can get those peonies of your dreams even if they aren't in-season, and you won't be charged a mark-up for using an out-of-season bloom," exclaims Bishop.
Old-School Thought: You must have your cousin and your sister and your partner's sister and etc. etc. etc. in your wedding party.
When it comes to navigating who to have standing by your side, don't feel pressured to have anyone you don't want.
"My best advice is not to do anything out of obligation or that could potentially detract from your wedding day experience," Bishop expresses. "If you aren't close with someone, chances are they'd also find it strange to be invited to be a part of your wedding party. Let yourselves both off the hook and only ask people who you're truly close to and want to spend time with on the big day."
Some couples are foregoing the wedding party altogether, which eliminates costs such as wedding-party proposal gifts, thank-you gifts, hair and makeup. But, even if you do ask your close-knit besties to be a part of your day, it's important to not guilt them into partaking in the role.
"It costs a lot to be in a wedding and I think people are finally realizing that they can politely decline participating due to financial circumstances, too," says Bishop. "Let's normalize small wedding parties, and not making your friends feel like crap if being a bridesmaid, bridesman, groomsman, or groomsmaid is not at the top of their financial priority list."
Old-School Thought: You must give favors to all guests to show your appreciation.
Favors are being reinvented and becoming much more intentional. Bishop reveals, "As a society, we've realized that no one wants random tchotchkes with your monogram and wedding date on them. Instead, couples are reallocating wedding favor funds to put towards a late-night snack, unique guest experiences, or even a charitable donation. Edible wedding favors that guests can take with them continue to be a favorite tangible wedding favor option."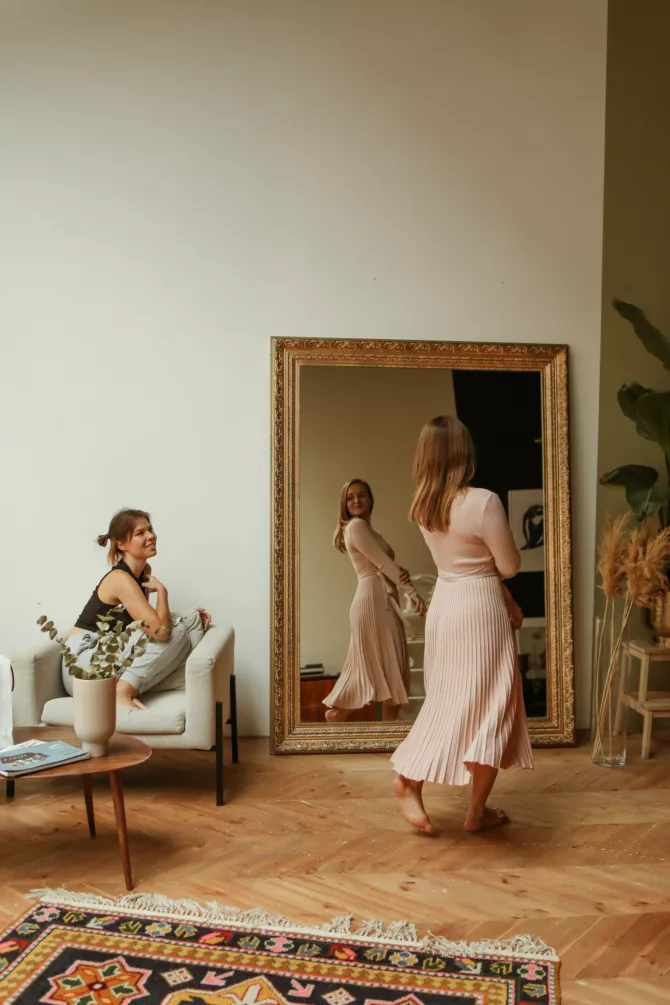 Old-School Thought: You must have your "bridal" moment for The Dress.
If standing on a pedestal in a salon is not your vibe, you can still say yes to the dress (or suit, or outfit) without the pomp and circumstance … or even without leaving the comfort of home.
While more designers and retailers, such as Grace Loves Lace and Needle & Thread, offering a modern-approach of ready-to-ship options or at-home try-on services allowing for convenience and ease, buying off-the-rack or even buying secondhand is allowing couples to upcycle and save money. 
If you're buying a bridal outfit secondhand, there are a few additional things to keep in mind. "Bridal sizing in particular is not the same as street size for clothing, so that's something to be aware of before ordering secondhand online. Be mindful of return policies and protections offered by the sites you're visiting to shop. Some reputable options for shopping secondhand wedding attire are StillWhite, Wedzee, and Nearly Newlywed. You can easily save 50 percent off or possibly more on designer wedding attire, so buying secondhand is a really savvy option."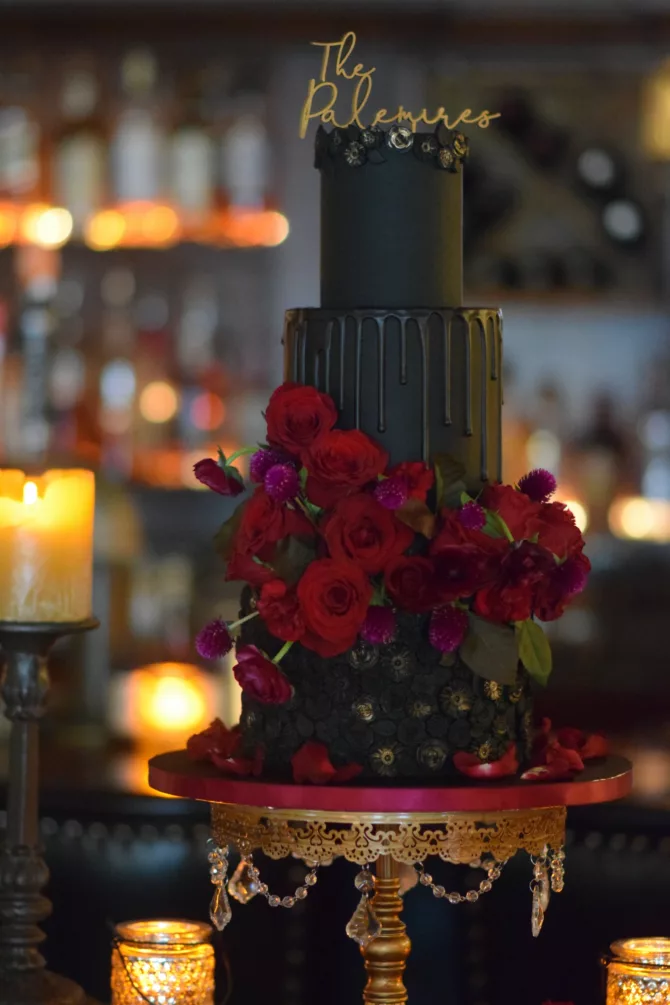 Old-School Thought: You have to have a real wedding cake.
We understand if a grand, decorated cake is high on your priority list. But if you're trying to be budget-savvy then there are some ways to cut back (no pun intended) on the cost of your cake.
"Based on the real weddings we feature, I would say that having a smaller decorative cake for ceremonial cutting with a sheet cake for serving to guests is quite common," shares Bishop. "The upside is that you can still have a special, beautiful cake to cut with your new spouse for those classic photos, but at a much lower cost than if you had an expertly decorated cake for your entire guest list. It's also much simpler to cut and serve sheet cake, so it's easier on your catering staff."
Another trick? Faux cakes for rent. Often made of styrofoam and decorated with real fondant and gum paste, this option usually comes with a trick (such as slit to input your knife, or a small edible triangle) for your cake-cutting moment.
Bishop also mentions that many wedding planners report lots of leftover cake at the end of a wedding reception. In this regard, forgoing a large cake can eliminate waste, too.
These ideas are proof that you can in fact reduce wedding costs and your carbon footprint. That's what we like to call a win-win scenario … or in this case, a happily ever after!
Written by Alyssa da Silva, originally featured in Love Inc. V8
Photo credits: TK, Photo Courtesy of Greenvelope; Polina Tankilevitch; Photo Courtesy of Beautifauxl Cakes; Wallace Araujo