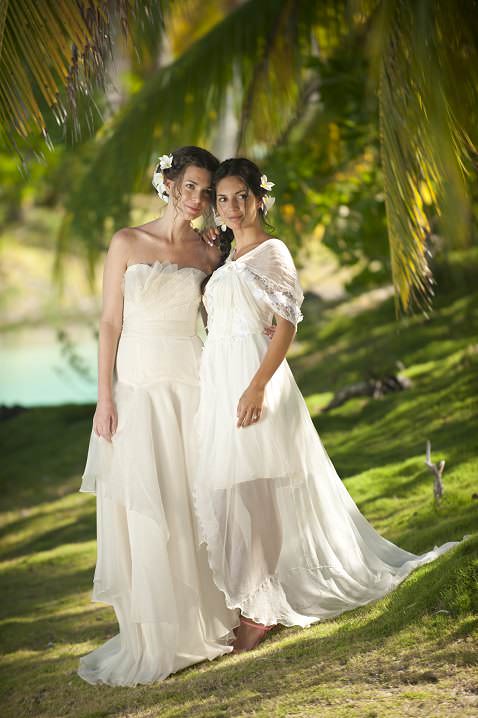 With the rise of destination weddings comes a number of etiquette questions and perhaps the one I hear the most is actually a guest inquiry: "Am I obligated to give the couple a wedding gift?"
For the record, a destination wedding is any wedding that is in a place beyond driving distance from where one or both of you live and/or grew up. Beach destinations often come to mind but there are so many other escapes (mountains, cities, etc.).
If you're planning a destination wedding, you're, in a sense, transferring the costs to your guests. Guest lists are often smaller and packages are usually available if you're working with a resort or hotel to make planning from afar easier (and more budget-friendly). Guests on the other hand are shelling out for air fare and hotel expenses, not to mention using precious vacation days from work. Of course, they want to celebrate your love and are happy to be there but this is why, in short, my answer is "No, guests are not obligated to give the couple a wedding gift if it's a destination wedding."
But dear couples, take note! It's your responsibility to counter this concern on your website. Write along the lines of "No need for gifts! Your presence is our present. However, if you wish to send us a gift, here is our registry,"—that way those invited who are unable to attend can send you a congratulatory gift and guests who are coming are given the choice to opt out.
The only exception to this rule is the wedding party. It's an honor to be asked to stand by the side of your friend on the most important day of his or her life so you should still gift them with a small token of your appreciation or go in with the rest of the party to purchase the couple a present that they'll love.
Photo courtesy of St. Regis Bora Bora