By Brittny Drye | Photography by Samantha Ong Photography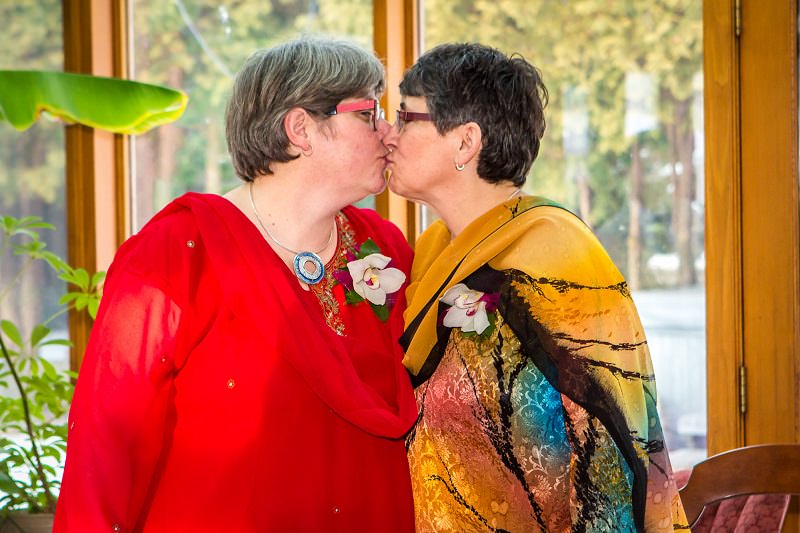 It might have been a brutally cold winter outside on the streets of Toronto, but in the home of Kerstin and Kate on January 4, 2014, the air was filled with warmth.
Surrounded by 25 loved ones and dressed in colorful Indian garb, Kate and Kerstin exchanged vows in a heartfelt Buddhist ceremony. The images captured by Samantha Ong show the pure joy and love that was in the room and how much it meant for Kate, Kerstin and the rest of their family that they were making their 11-year relationship official through marriage. "Our wedding is about our celebrating our commitment to each other," says Kate of their intimate nuptials. "We have a very wide circle of friends, and while we were sorry that we couldn't include everyone, we preferred to keep things simple."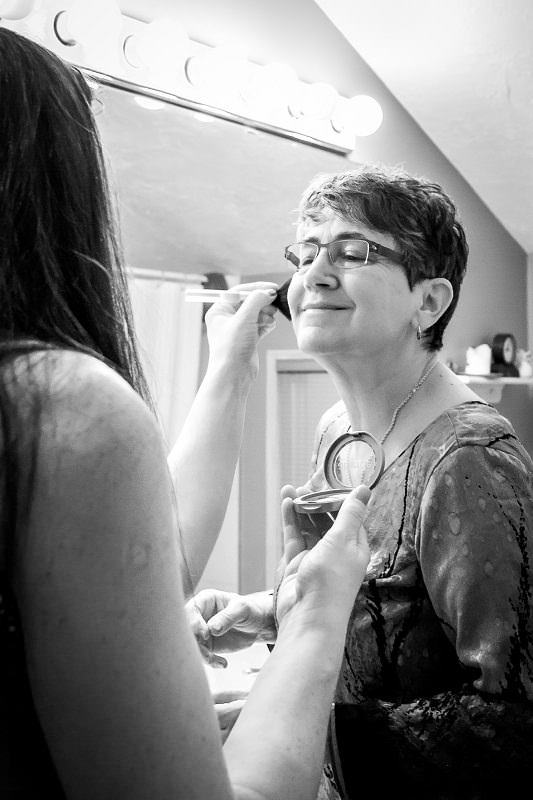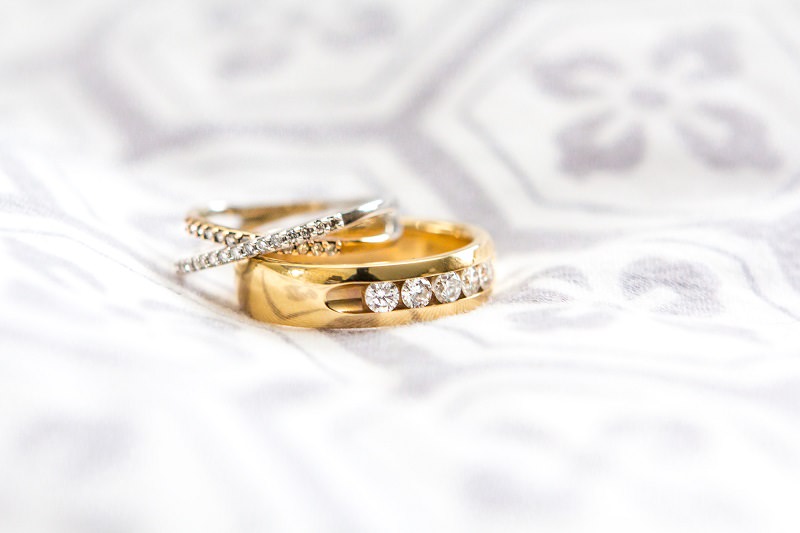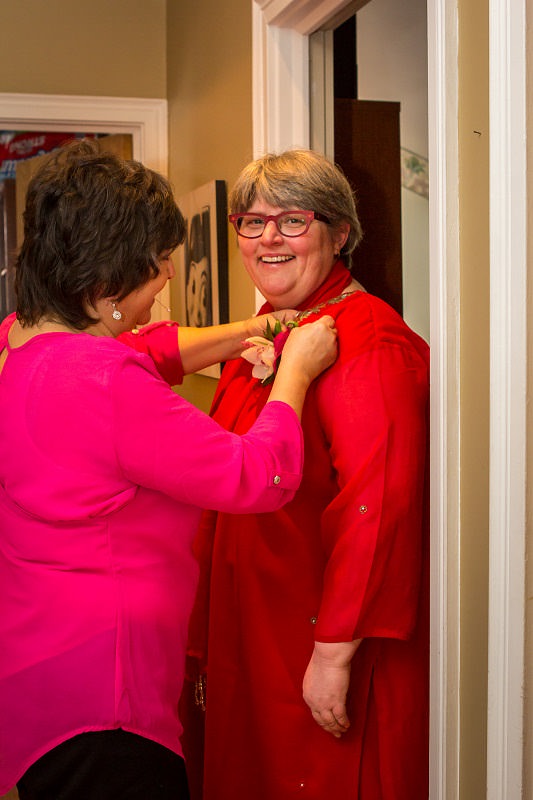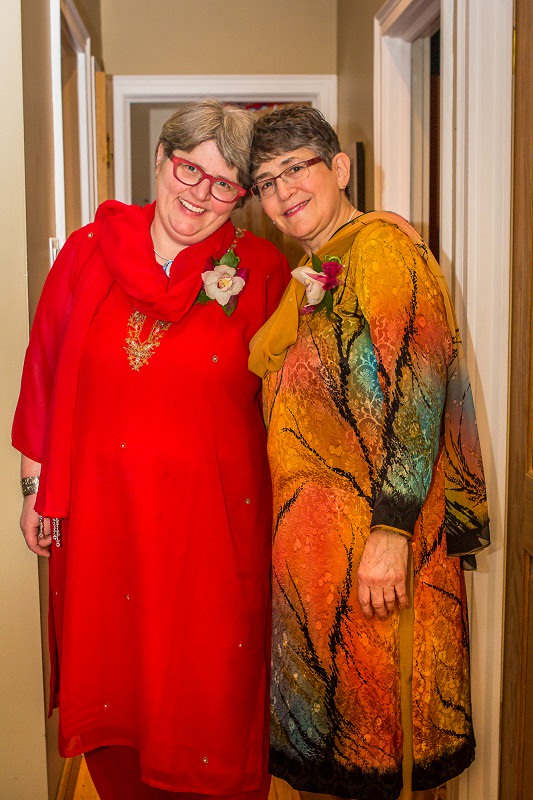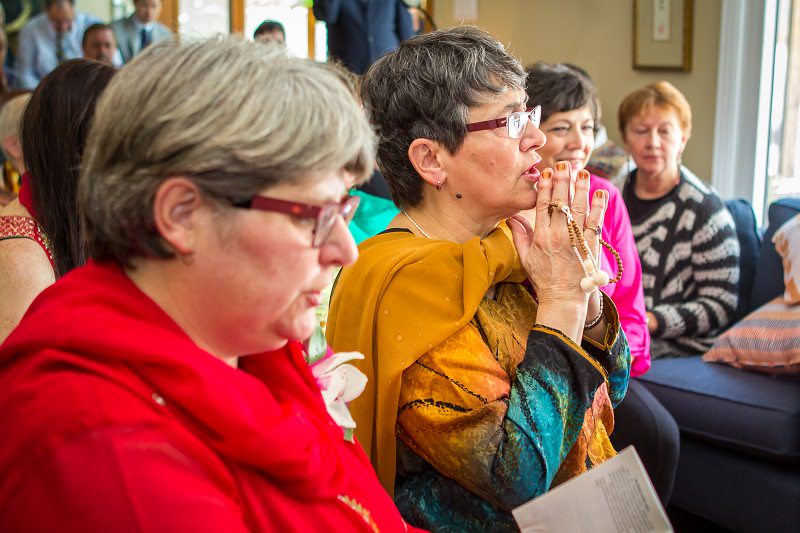 The Love Story
After briefly meeting at a Buddhist conference and spending time as friends, they quickly realized how amazingly similar they were with each other. Kerstin moved from Ottawa to Toronto to be with her love and they began their life together in 2003. "After having been together for more than 11 years, we thought it was time to officially express our commitment to each other," says Kate. With Kerstin's family planning to travel from Germany and Switzerland for Christmas, Kate suggested that the holidays would be a perfect time to tie the knot.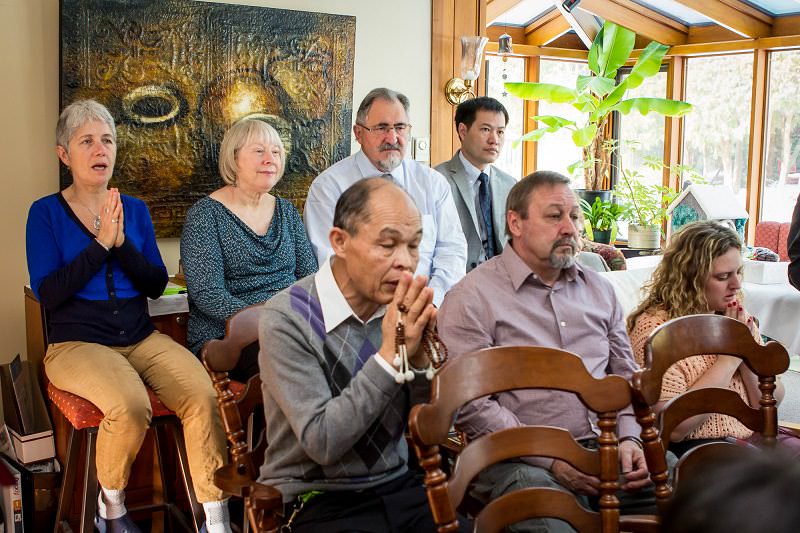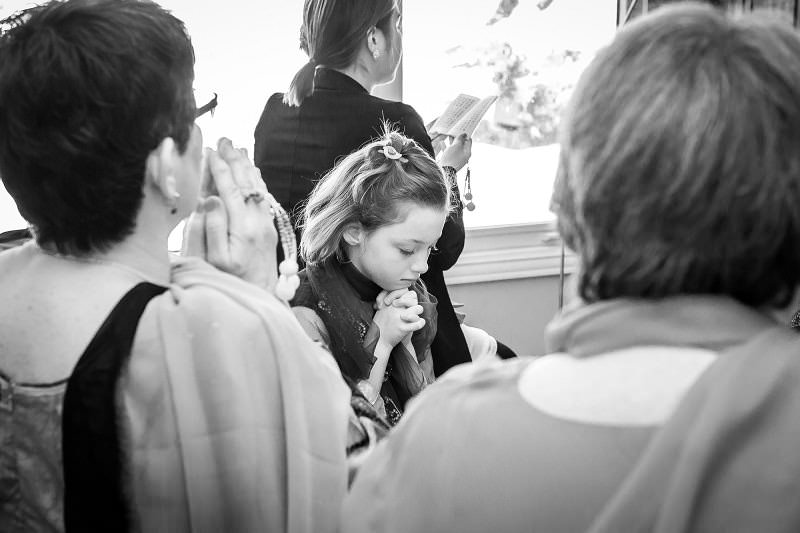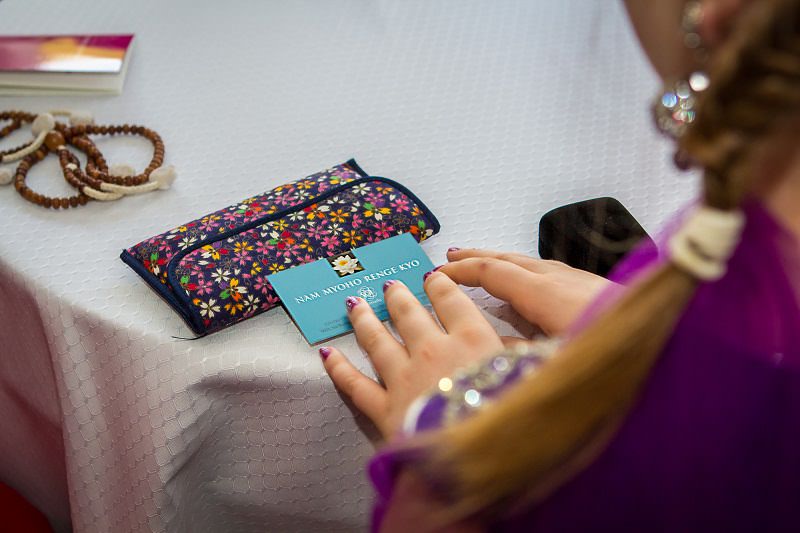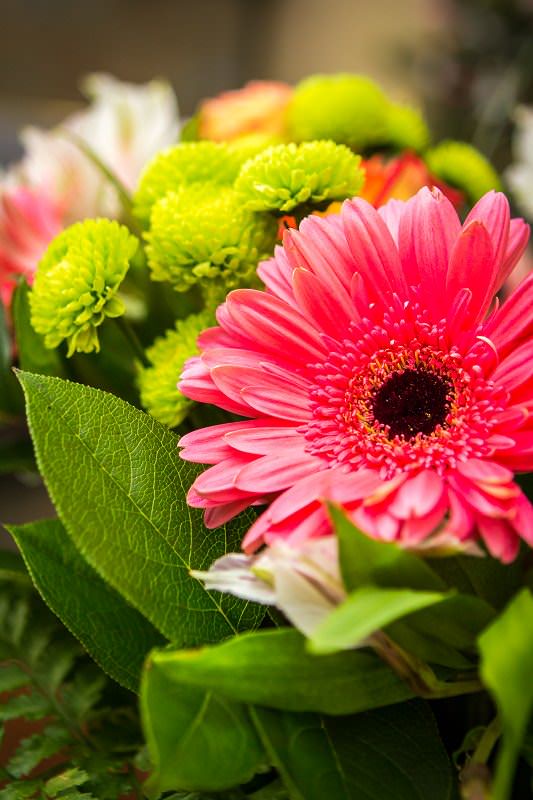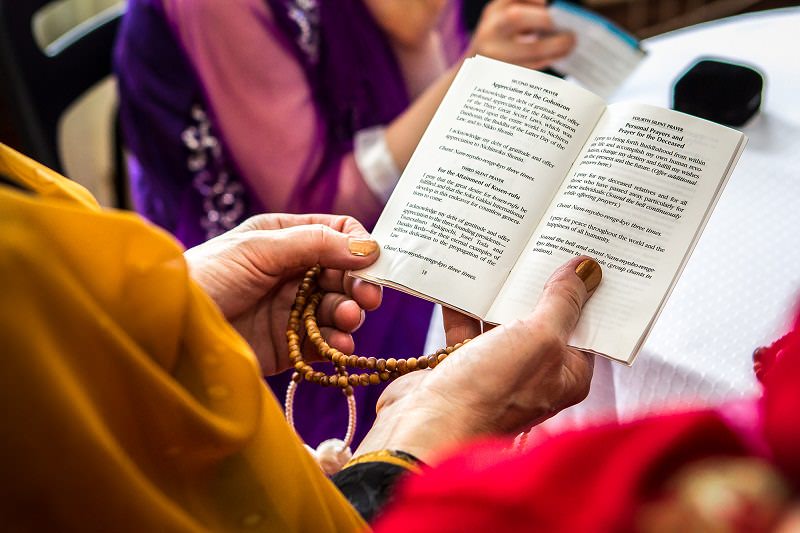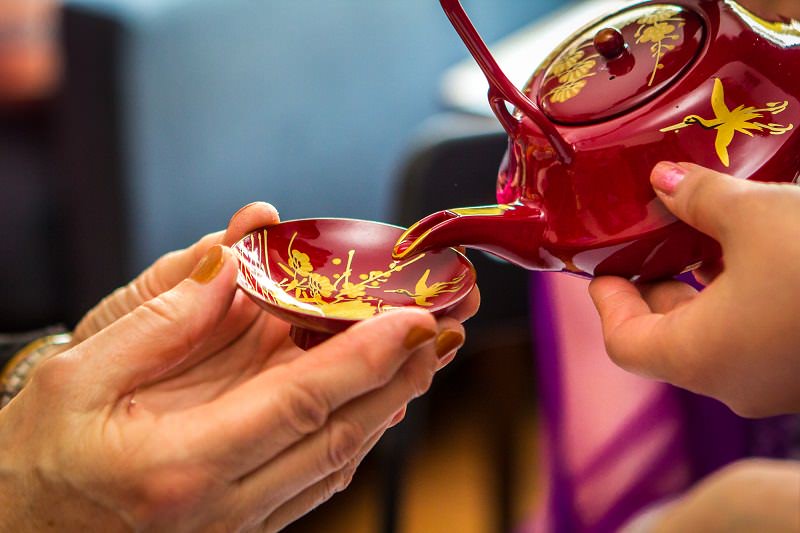 The Venue
"Given the challenges of a Canadian winter, especially this one, it seemed much nicer, and simpler to have the wedding in our own home," says Kate. However, a massive ice storm caused their swiftly approaching wedding plans at their home to be in limbo "Our wonderfully treed neighborhood was one of the last to have electricity restored—after six days! We wondered whether we could have the wedding in our home on January 4," says Kerstin. "Fortunately, the power was restored on December 29."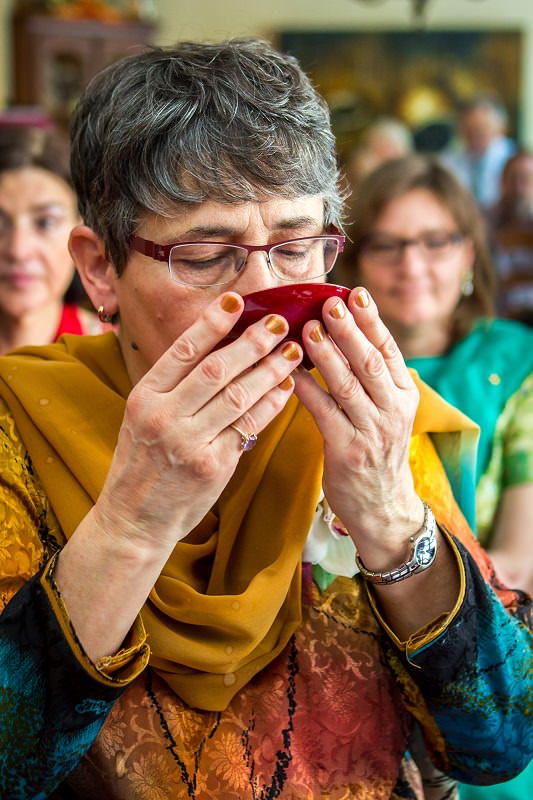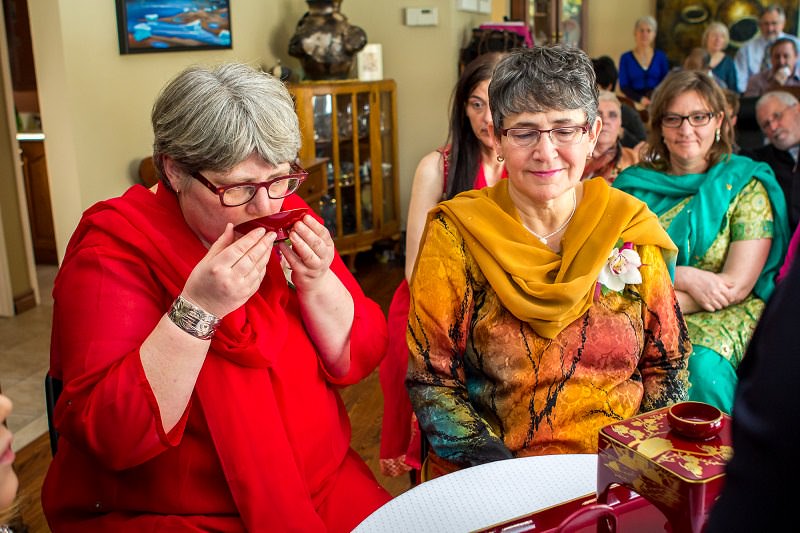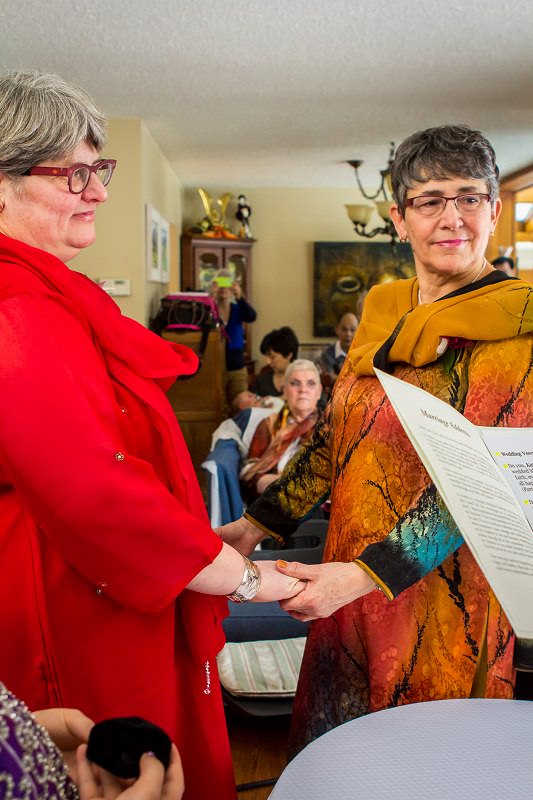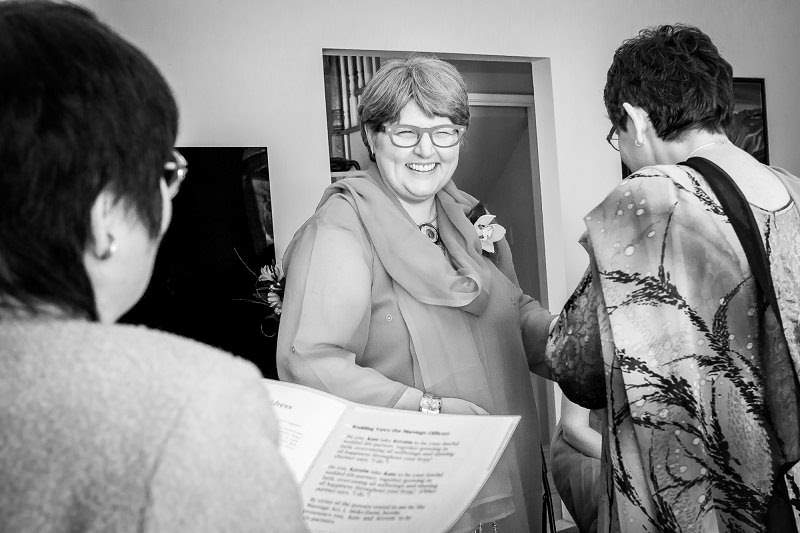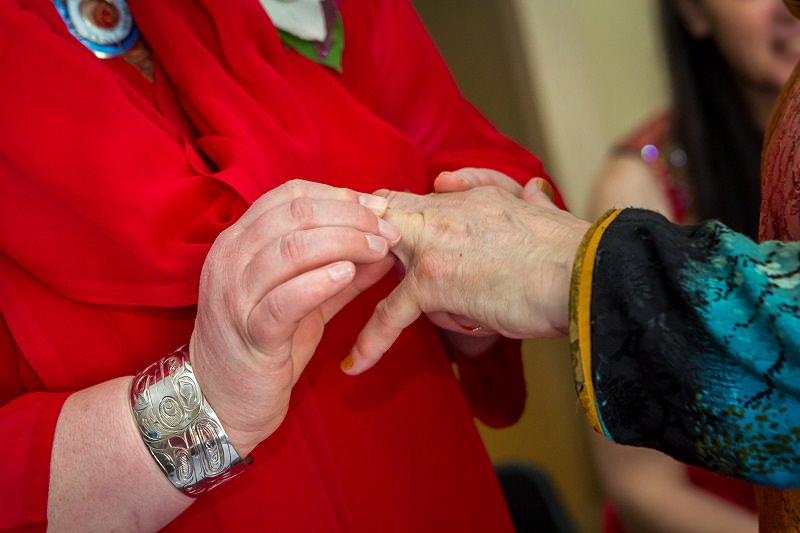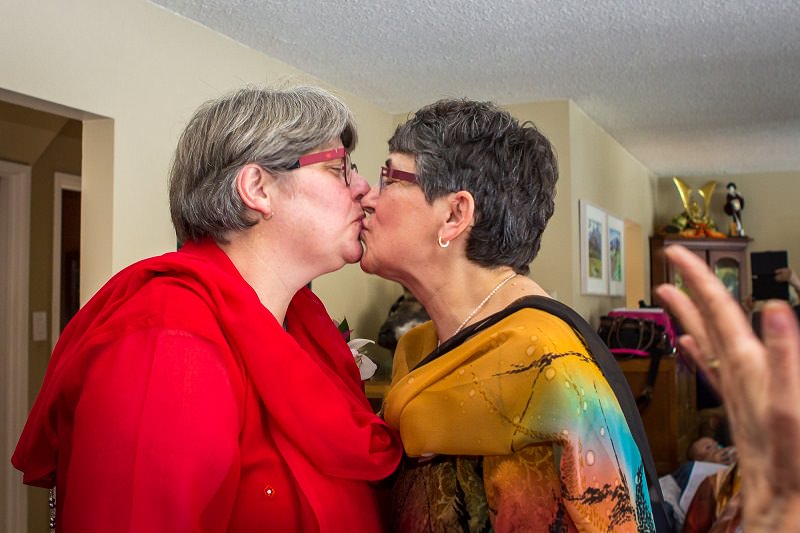 The Style
Inspired by Kerstin's 8-year-old niece who was a ring bearer and wanted to wear an Indian dress, they headed to Little India to pick out their own colorful Salwar Kameez. They paired them with orchid corsages and bouquets given to them by friends.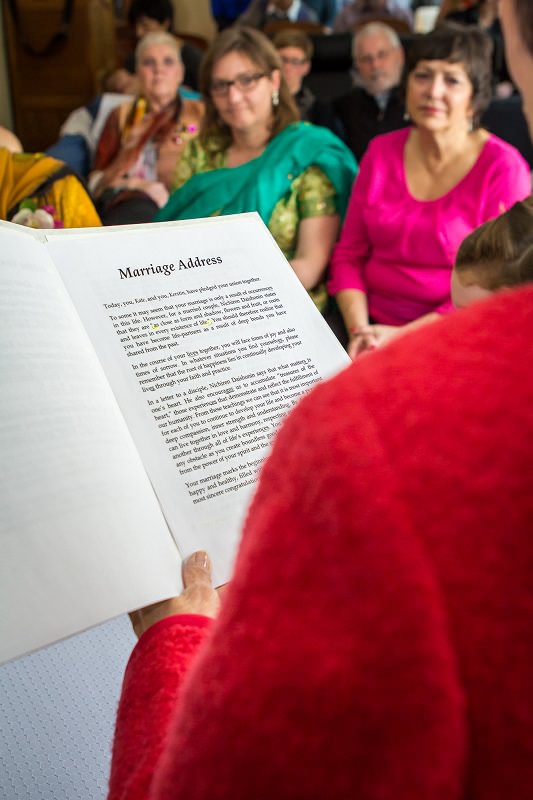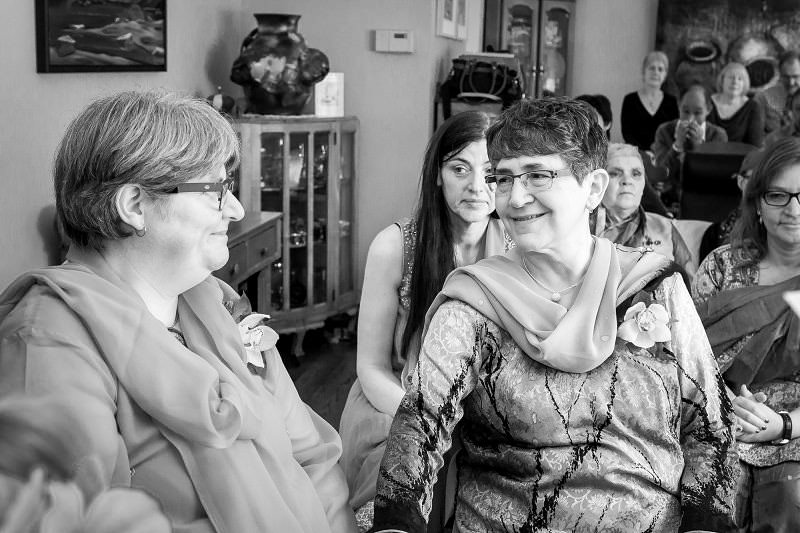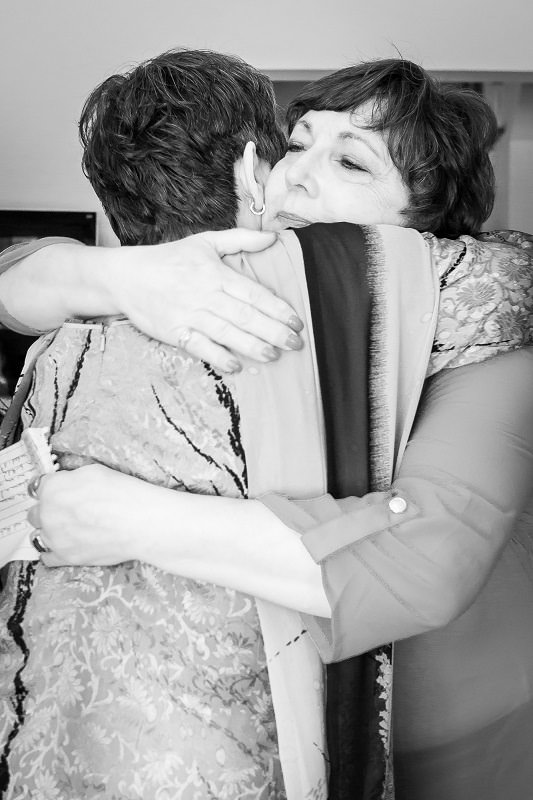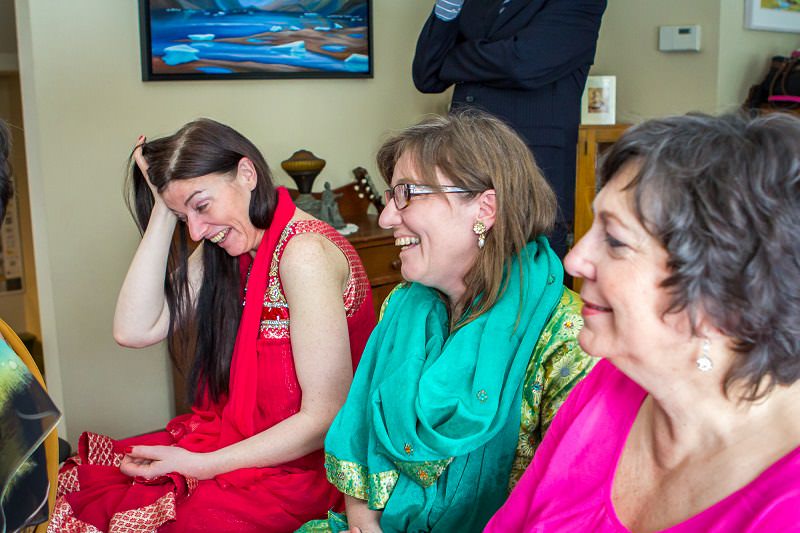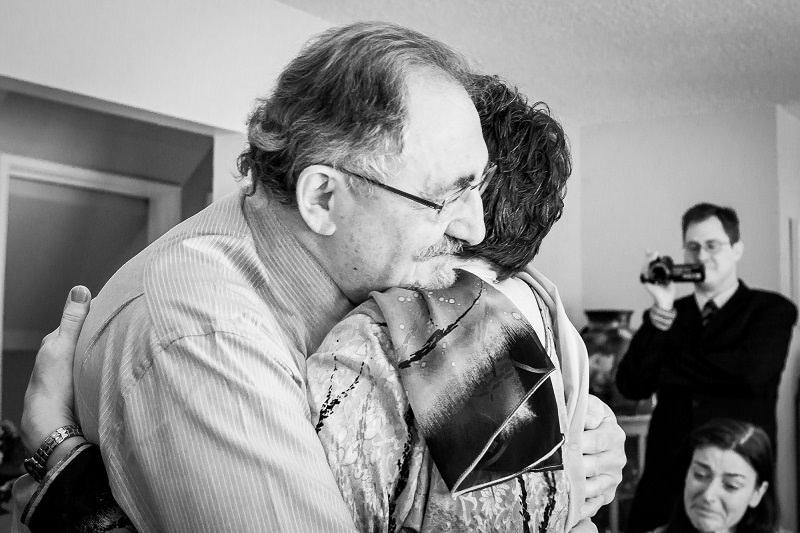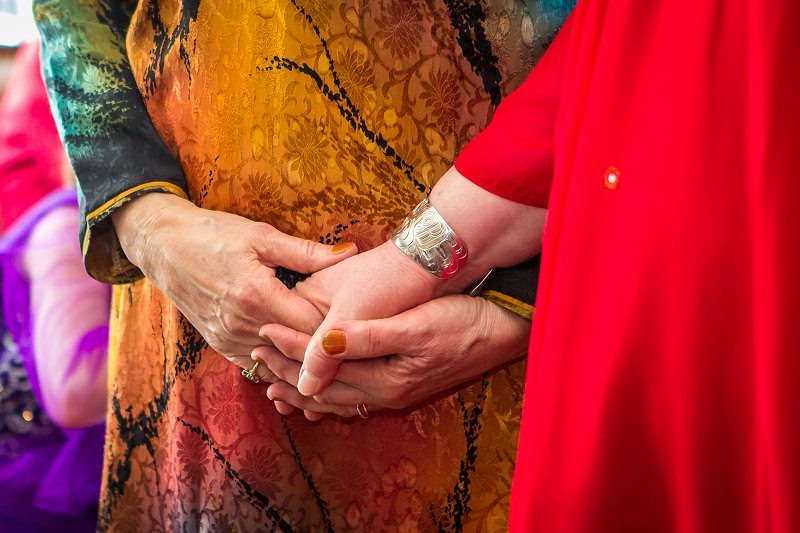 The Ceremony
Their ceremony consisted of chanting two chapters of the Lotus Sutra, followed by a Japanese sake ceremony, their vows, some speeches from family, and one of Kate's enchanting songs about their relationship. "Kate re-wrote the words to our favorite John Prine song 'In Spite of Ourselves' for a humorous description of the idiosyncrasies of our relationship," says Kerstin. "Everyone joined in on the chorus while Kate accompanied the song on her guitar."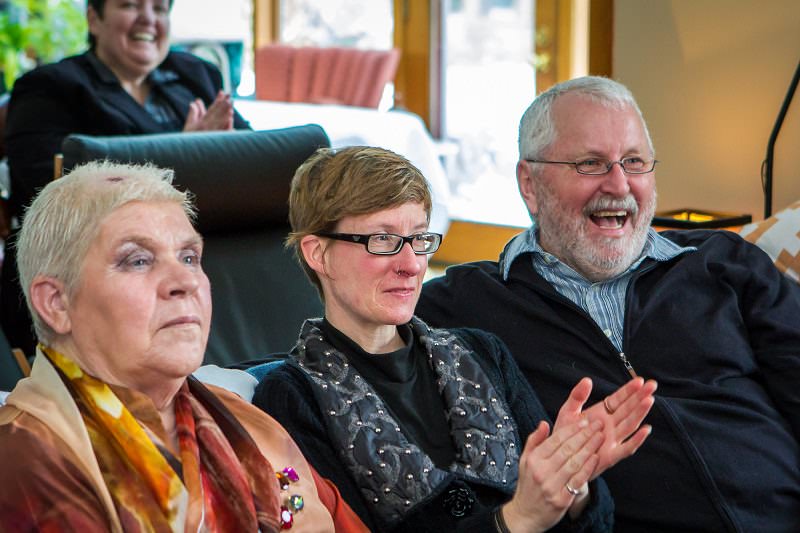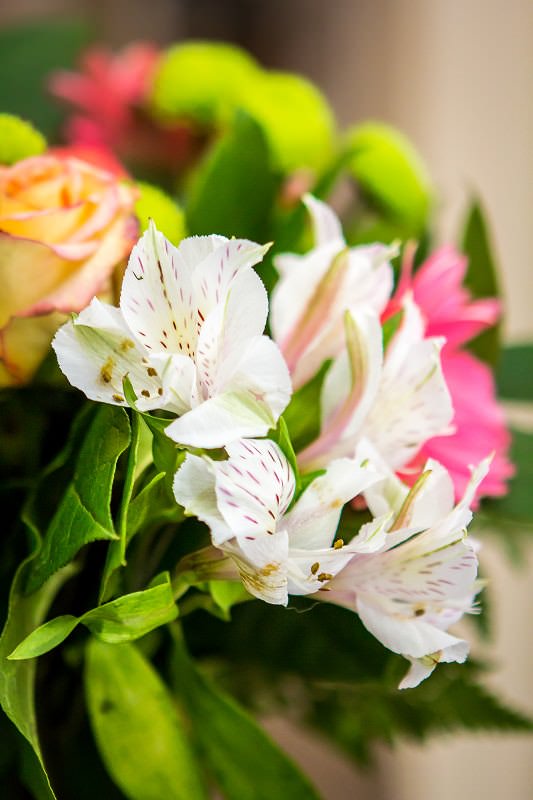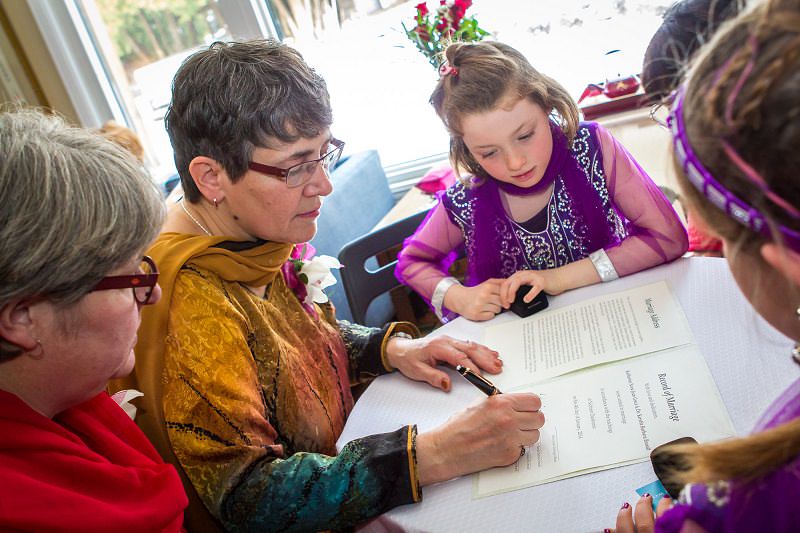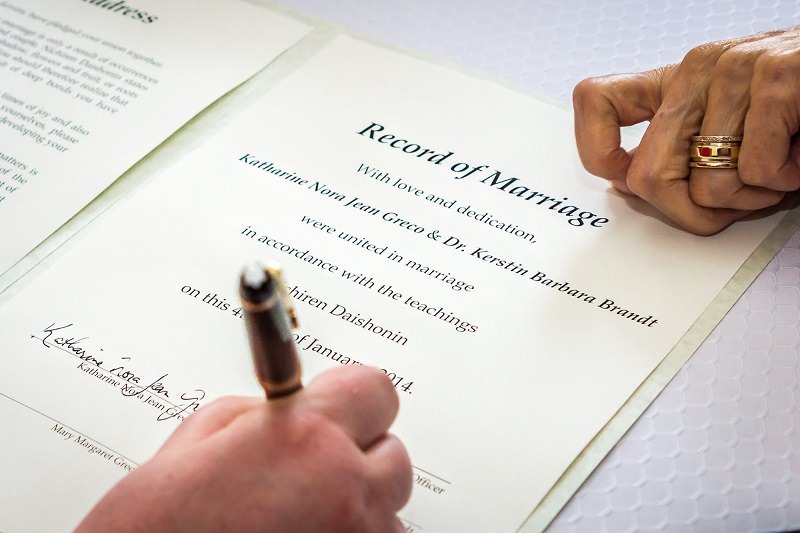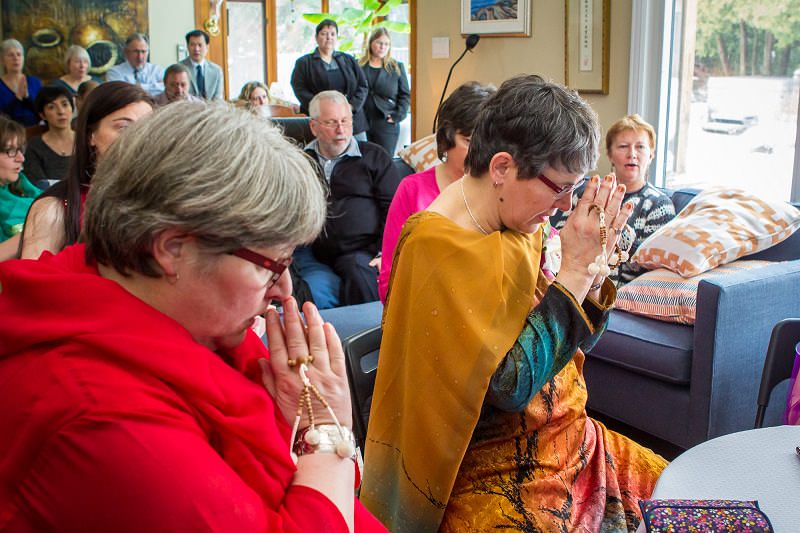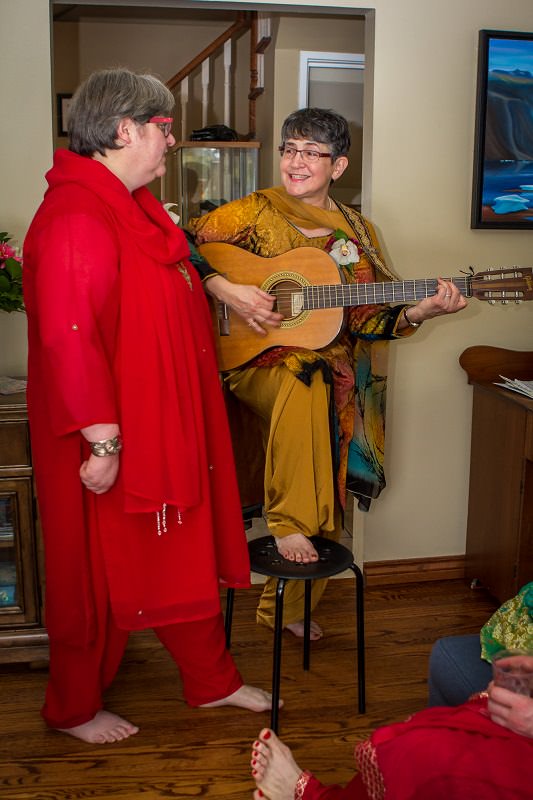 The Party
One of their favorite restaurants from when they lived in East York catered the celebration. "We were thrilled that they were willing to prepare and deliver a selection of some delicious Thai dishes for our buffet, even though we're now 10 kilometers away," says Kerstin. "In addition, we served a Japanese sushi platter from Ni Ji Sushi, a great restaurant in our new neighborhood!"
Their wedding cake was a chocolate sfoglia cake from St. Phillip's Maker in Maple, Ont., which they decorated with whimsical female action figures from Disney Pixar's "The Incredibles." "The fact that there were no leftovers is an indication of how delicious it was!" laughs Kate.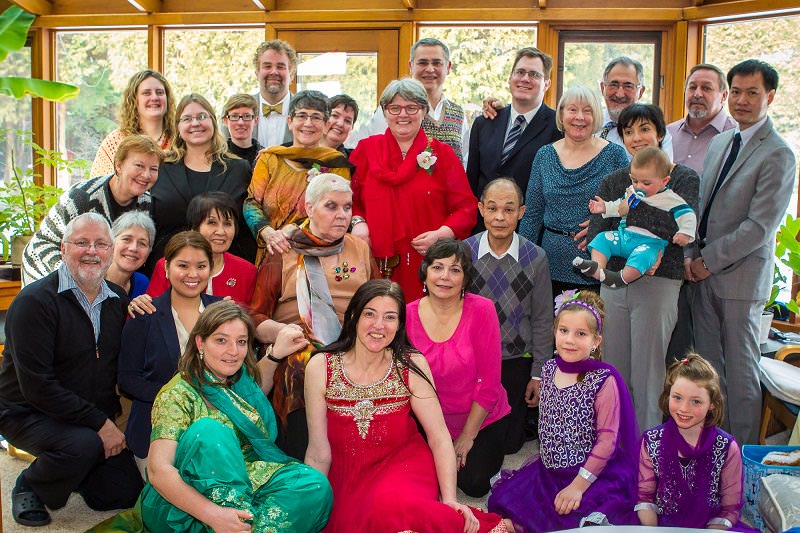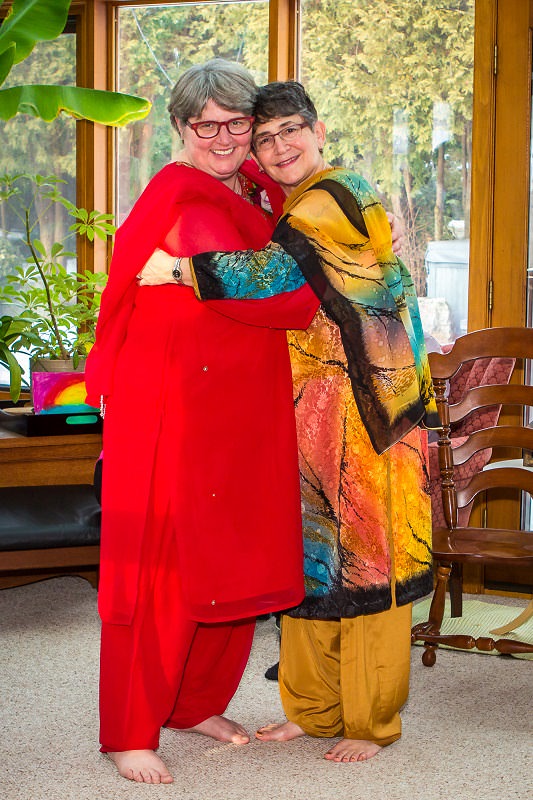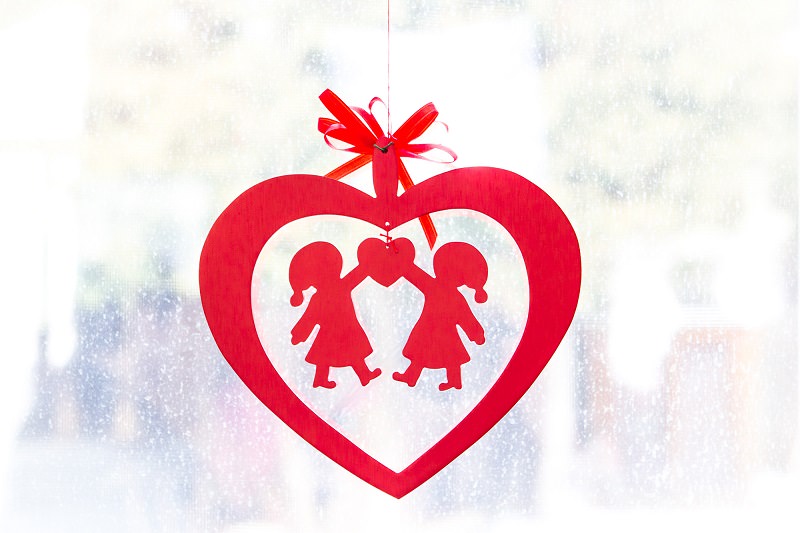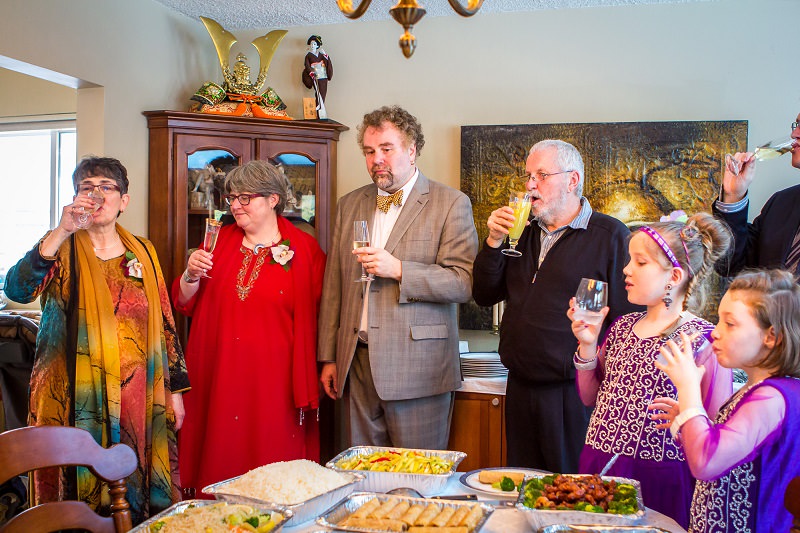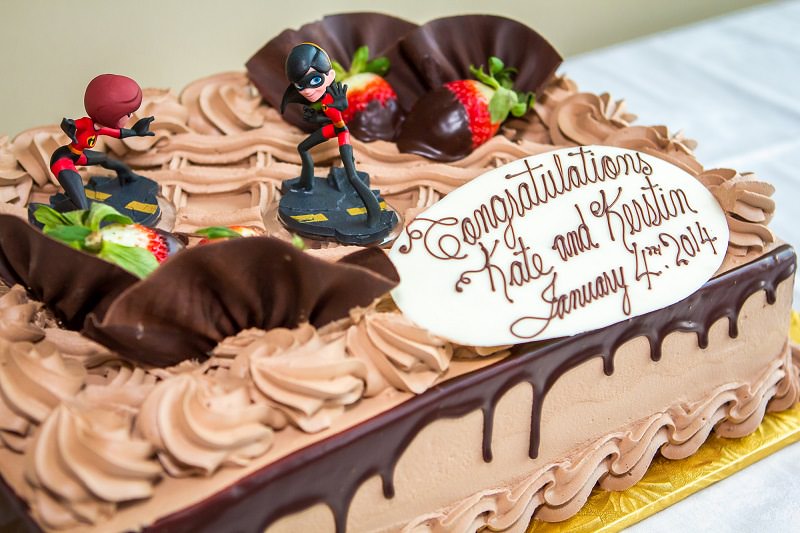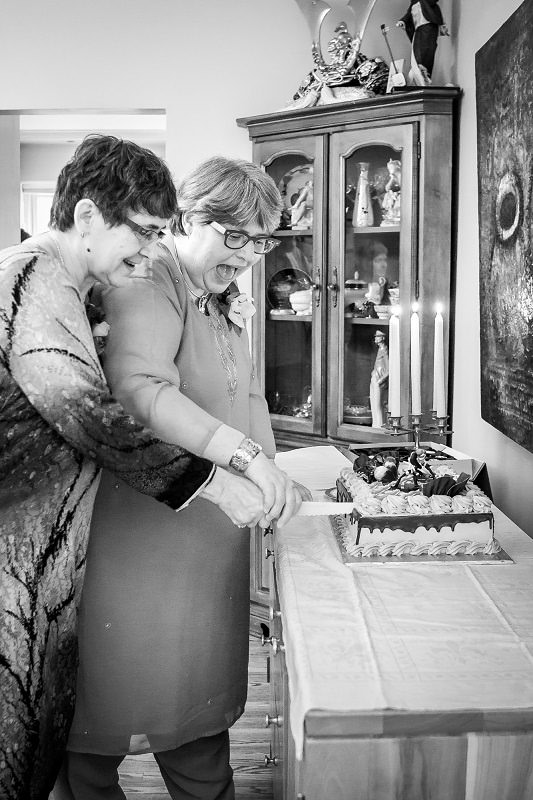 Memorable Moment
One of the gifts we opened contained a saw and a piece of wood. There is a German wedding tradition where the couple saws through a log together, symbolizing working together to tackle your first obstacle as a couple. We were moved by our friends' thoughtfulness in bringing this tradition to our wedding.
Vendors
Photographer: Samantha Ong Photography
Cake Designer: St. Phillip's Bakery
Catering: Thai Wok and Ni Ji Sushi
Fashions: Chandan Fashion