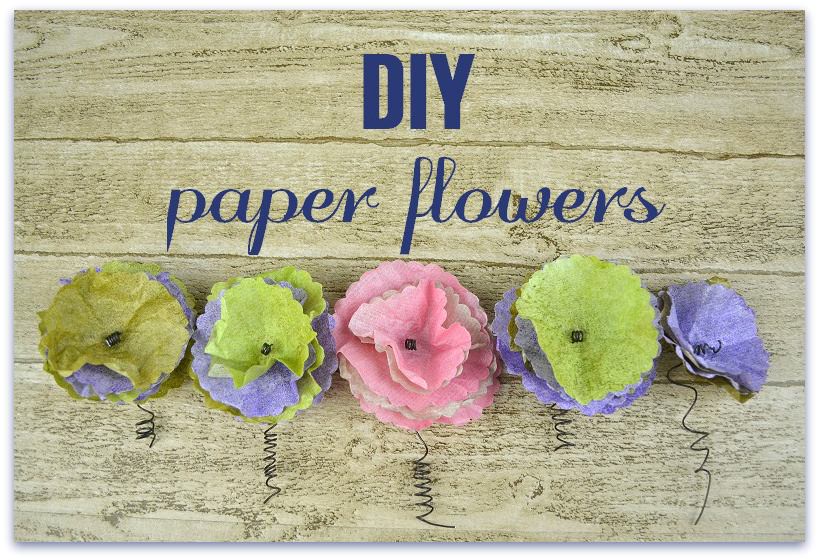 One of my favorite parts about a wedding is seeing the floral arrangements. From the bouquet to the boutonniere, flowers highlight the wedding theme and decor. Although I wouldn't completely recommend substituting paper flowers for real flowers, there are some creative ways to incorporate them into your special day, saving some dollars along the way.
Here is a fast, easy and adorable tutorial for creating paper flowers for bouquets, boutonnieres and wedding day decor.
Materials
Seersucker paper or tissue paper (multiple sheets — available here)
Paints and mists (available here)
Wire and wire cutters
Glue
Paper punch or scissors
Pencil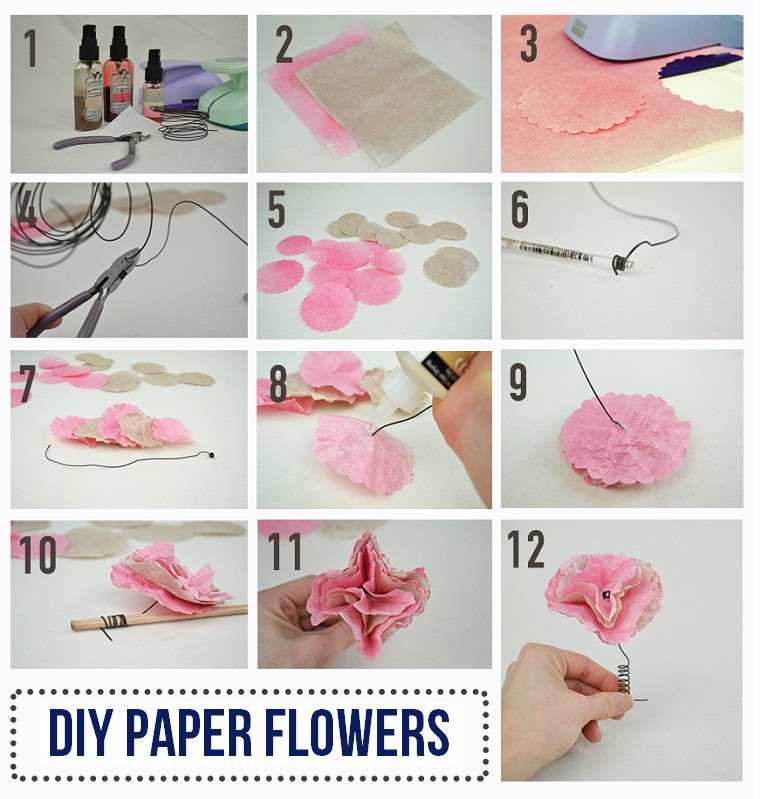 Steps
Gather materials.
Paint the front and back of the Seersucker paper with mistable paint and let dry completely.
Cut out circles in various sizes using a paper punch. If you don't have a paper punch, simply cut out the circles using scissors.
Cut a strand of wire (approximately five inches)
Gather the pre-circles.
Wrap one end of wire around a thin utensil. I used a paintbrush. This will be the bud of the flower, so wrap three to four tight rings.
Select 5-7 circles to layer for the flower. Crumble the paper into a ball and then flatten back out.
Pierce the top layer of the flower with the bottom end of wire and bring it to the top to meet the bud. Glue the back and layer all circles, gluing each piece to one another.
After adding the last circle, apply a small amount of glue to keep the paper from sliding.
Wrap the remaining wire around a pencil. Remove the pencil.
Pinch four corners of the flower to give the paper shape.
Release and watch your flower bloom.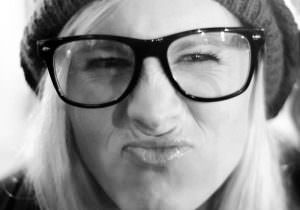 Camille Malkiewicz, DIY Contributor
Camille is a DIY enthusiast with a creative mindset. She sees life through the eyes of a DIY-er, always looking for ways that she can improvise, improve or upcycle. When she's not designing, crafting or DIY-ing, you can find her in a CrossFit gym or driving to the nearest coffee shop. Camille is also the founder of Craftistas, a online resource for the crafting and DIY blogger to help them monetize their creative content.