By Brittny Drye / Photography by kapchur.us photography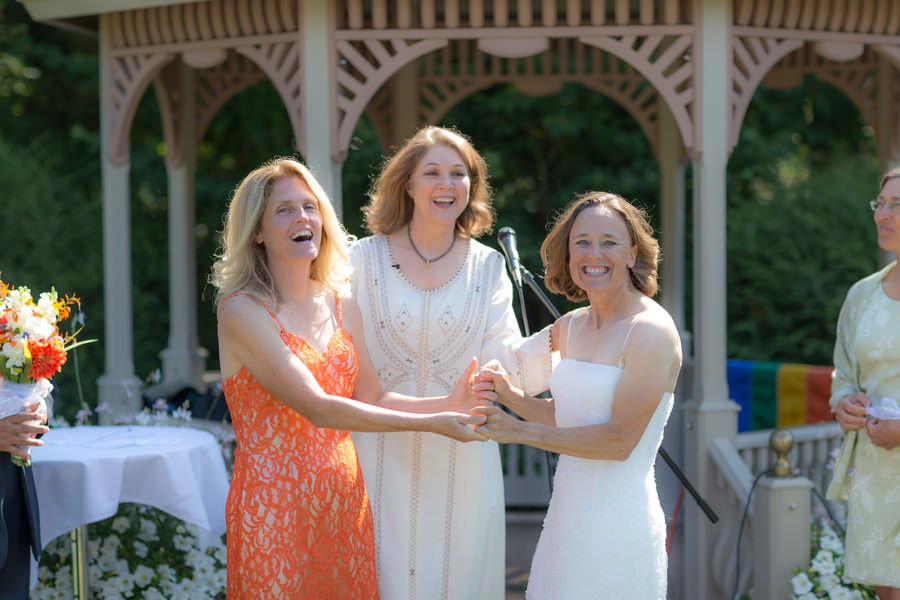 After 22 years together, Lisa and Larysa decided to make it official when their home state of Washington passed marriage equality. It's hard to imagine that this couple has been together for more than two decades– the love and joy that jumps out of these photos during their intimate garden wedding is reminiscent of the feeling you get when you first fall head over heels for someone and the fact that they've maintained it after all of these years is truly inspiring. If we could all be that happy after so long together, well, this world would certainly be a better place.
The Love Story
Their love story began in 1991 when a mutual friend introduced them. "Unsuccessfully at first," laughs Lisa. "We were both active and started running, hiking and rollerblading together, and realized that we always had a great time together. We went out dancing often and spent many nights up talking on the phone into the early morning hours. We loved being together and eventually realized that we were great together."
Over the course of their relationship, they had several proposals, back and forth, waiting for the time when they could get legally married. Finally, when Washington began recognizing same-sex marriages on December 6, 2012, they planned to wed the following year on their 22nd anniversary.
The Ceremony
Basking in warm, late summer sun, they exchanged self-written vows at a gazebo in the beautiful rose garden at Seattle's Woodland Park Zoo. "We often ran through or near the rose garden and we just love the beauty and peacefulness of the location," says Larysa. It was important for the brides to have loved ones involved — Larysa's brother played the violin at the beginning of the ceremony while Lisa's sister sang during their processional. "We had a small, intimate ceremony, and even the officiant was a good friend," says Lisa. "Larysa and I had waiting so long for that day, and it was more special than we had imagined."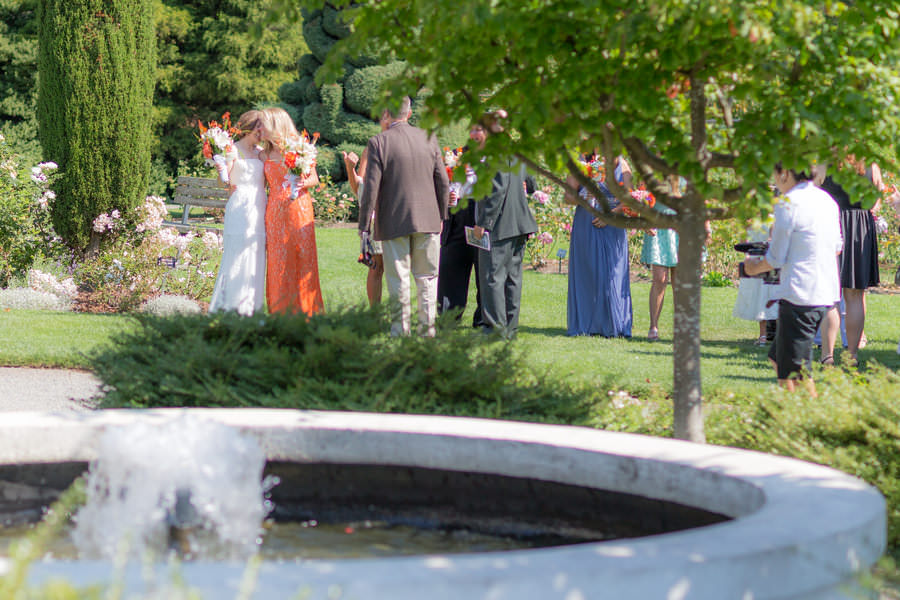 Vendors:
Photography: kapchur.us photography
Venue: Woodland Park Zoo