The Cream Event is basically an explosion of inspiration and wedding ideas all under one roof. A wedding showcase dreamed up and executed by Bash Please, it features the top tier talents in the industry, and this year it was held in Los Angeles, where some of our favorite vendors call home. Unfortunately, we're all the way on the East Coast and since we couldn't be there in person for last weekend's festivities, browsing through the wedding eye candy on Instagram is the next best thing.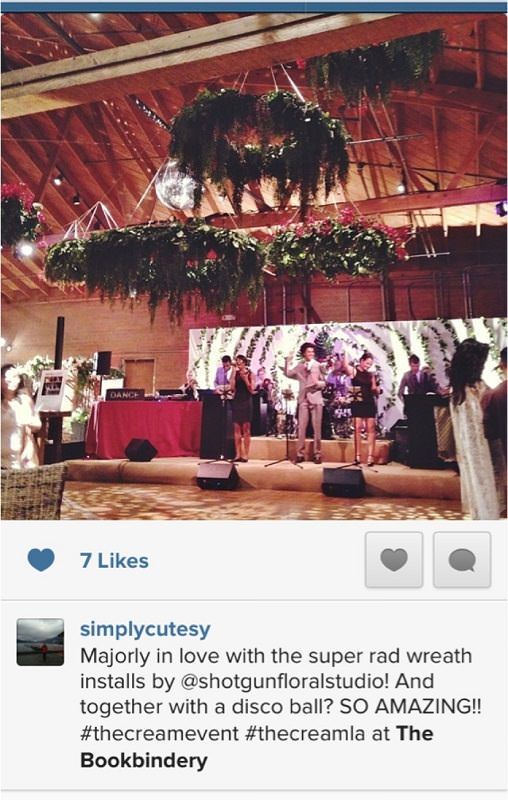 Give us dramatic wreath installations paired with a disco ball any day. | Display from Shotgun Floral Studio, Instagram from SimplyCutesy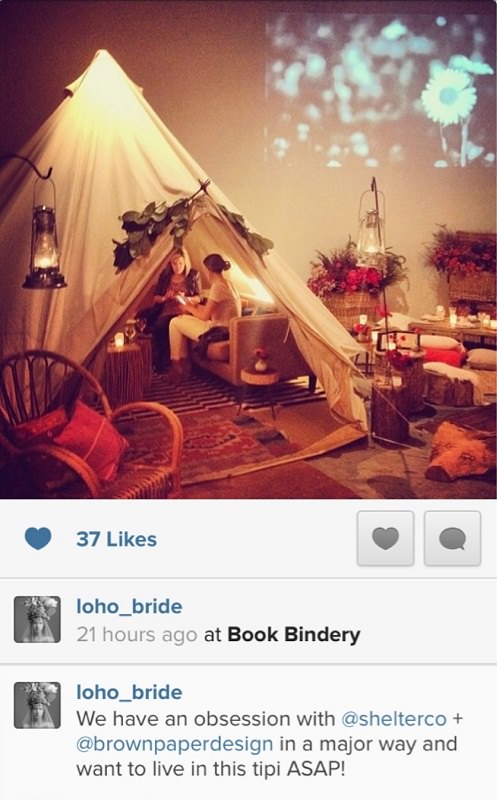 Can we crawl into this cozy teepee and never come out? We love the idea of using this for a lounge area at the reception, camp for overnight guests, bachelor/ette party weekend or even the honeymoon. | Display by Shelter Co., and Brown Paper Design, Instagram from loho_bride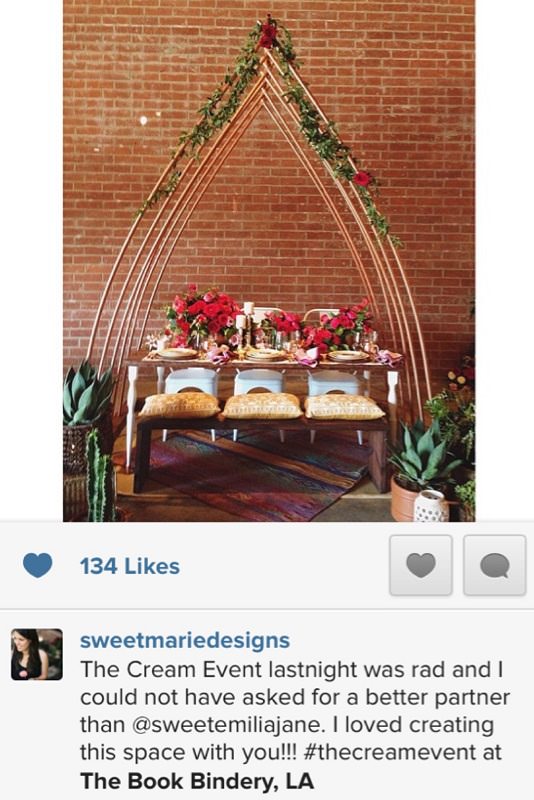 Love so many aspects of this design and the attention to detail is insane, from the Mexican-inspired color palette and copper glassware to the pressed flower escort cards and table numbers. | Display by Sweet Marie Designs and Sweet Millia Jane, Instagram from Sweet Marie Designs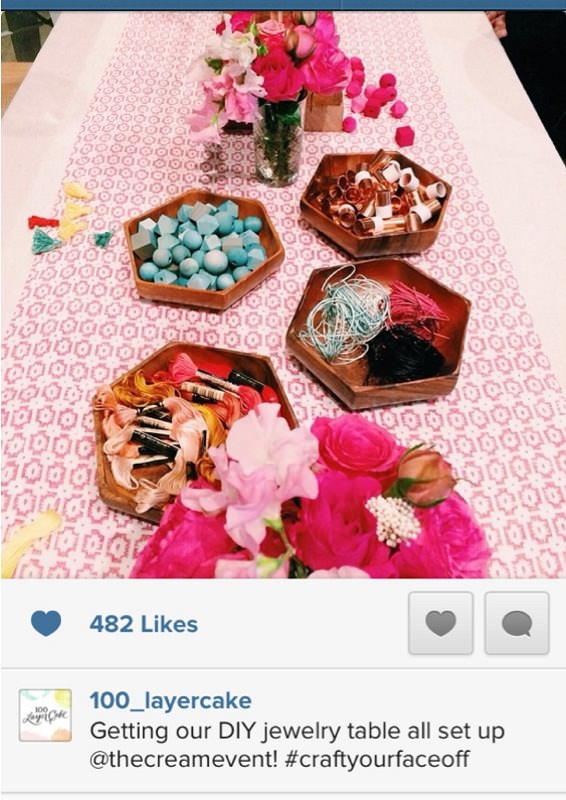 The fab ladies over at the 100 Layer Cake wedding blog put the creativity in their guests hands with a DIY jewelry table — how fun! | Instagram from 100 Layer Cake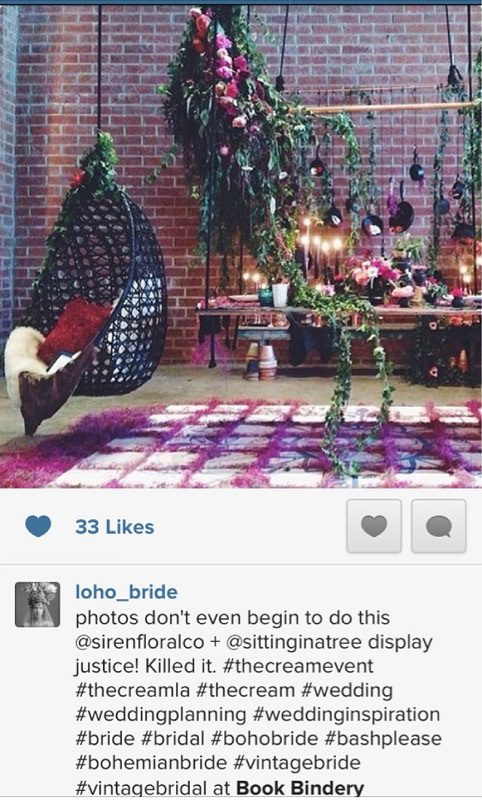 This dreamy set-up by Sitting In a Tree Events and Siren Floral Co. features unruly vines, intimate nooks, a "rug" created from handpainted tiles grouted with moss and a backdrop made of drippy vines and pots — yes, pots. Who knew kitchenware could be so beautiful? Nailed it. | Instagram from loho_bride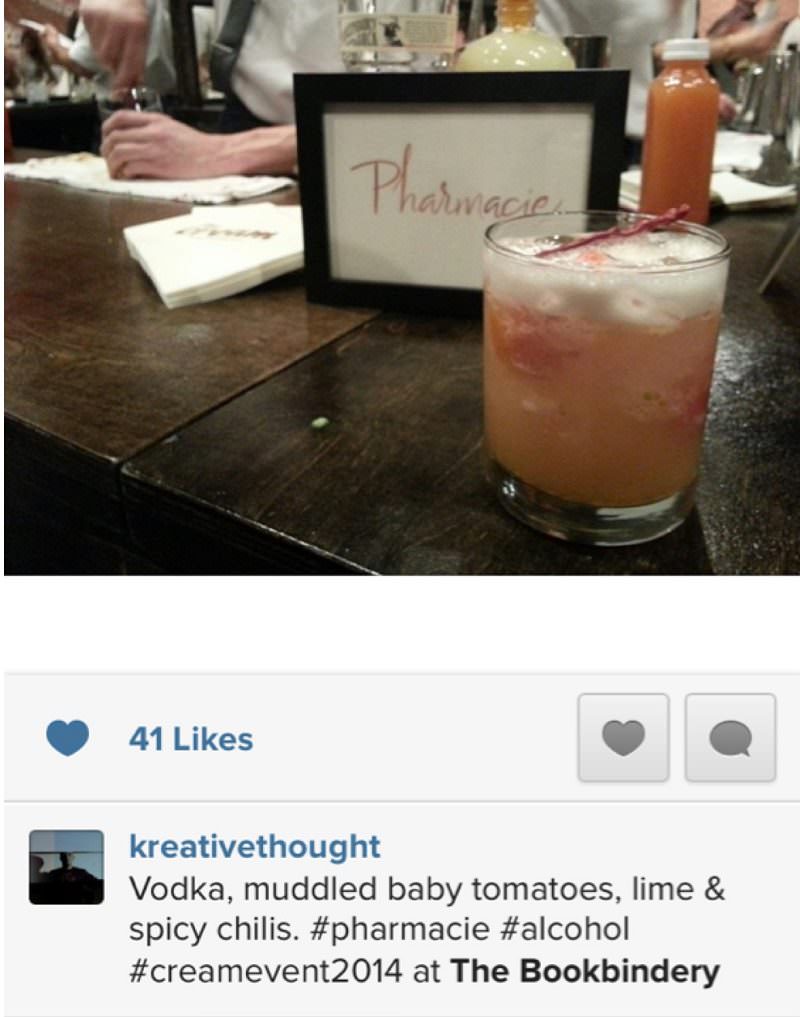 We are huge fans of the gentlemen from Pharmacie, who make bespoke libations using a medley of classic ingredients and fresh ideas, such as this vodka tippler with muddled baby tomatoes, lime and spicy chilis. | Instagram from Kreative Thought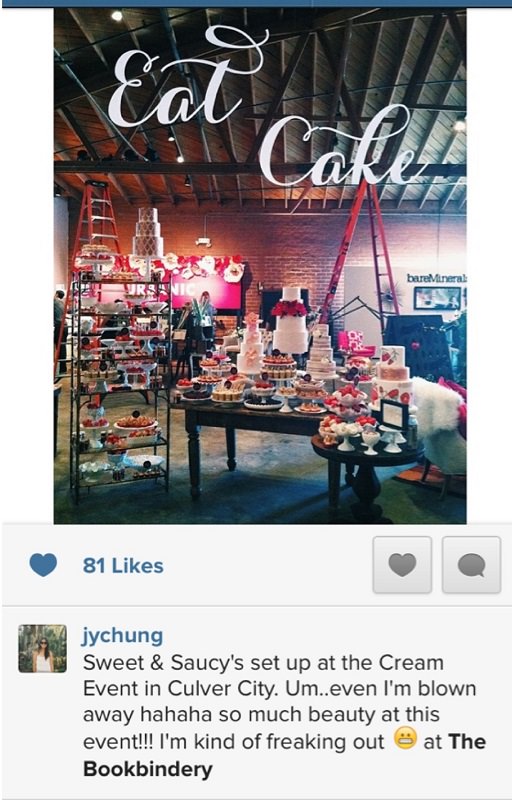 The signage, the sweets — we can't get enough. But we're particularly taking inspiration from that industrial shelf used as a dessert display and putting it away for future use. | Display by Sweet and Saucy Shop, Instagram from jychung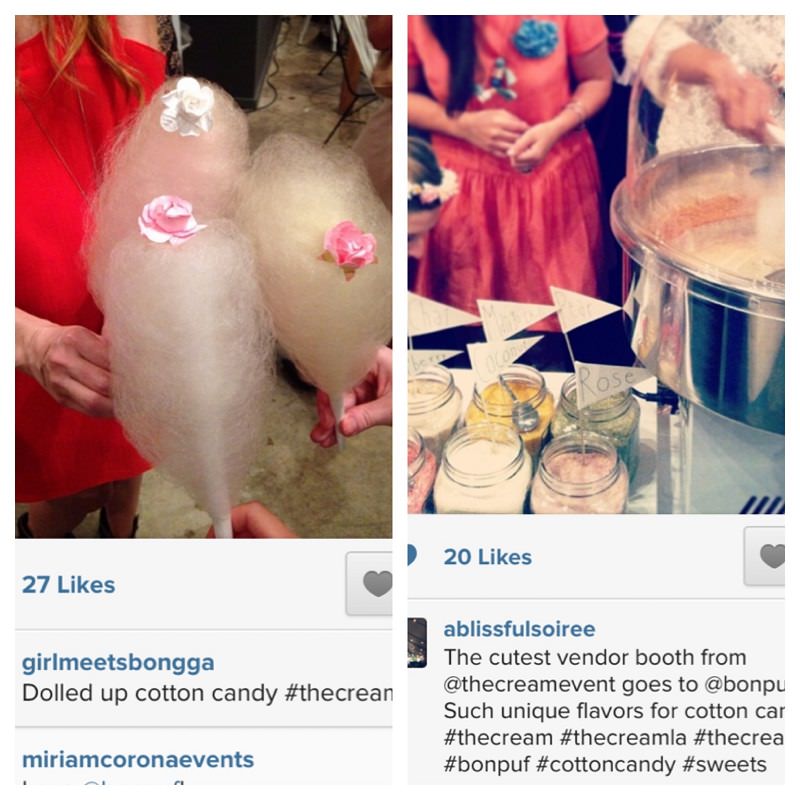 If we didn't have a reason to travel to the West Coast, now we do. Bon Puf puts a new spin (geddit?) on cotton candy using organic cane sugar, natural flavors and unique ingredients like chai tea, rose and mango. | Instagram from Girl Meets Bongga and A Blissful Soiree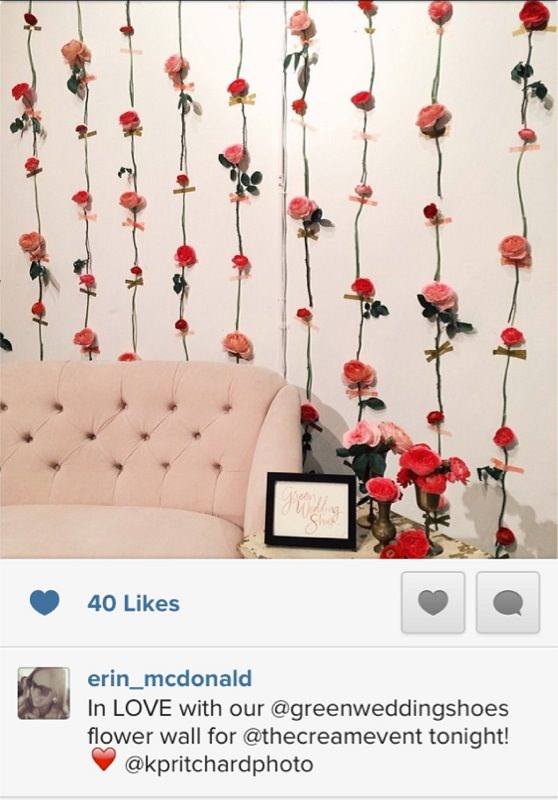 Jen over at Green Wedding Shoes created an oh-so-sweet display using flowers and Washi tape. Easy breezy and wow, does it make a dramatic statement! We love this idea for altar backdrops, photo booths or reception decor! | Instagram from erin_mcdonald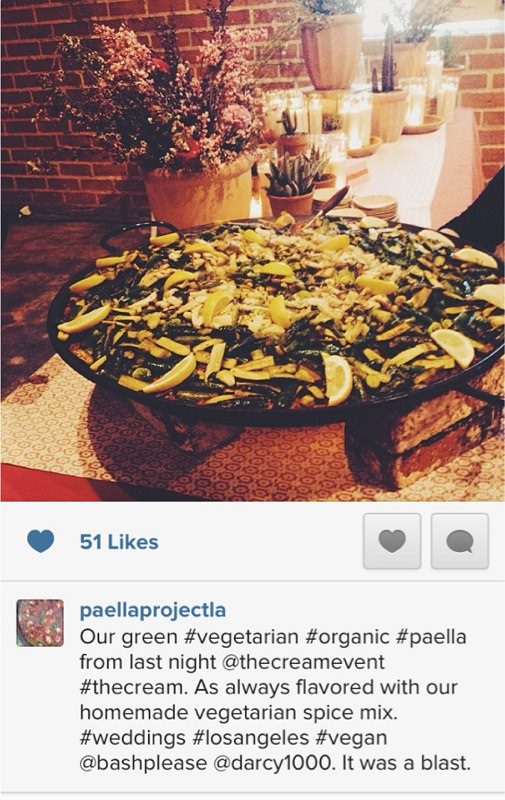 Veggie paella, seafood paella, Mediterranean paella, shortrib paella — we can't even wrap our heads around this mind-blowing menu from Paella Project, who makes paellas on-site for rehearsal dinners and wedding receptions.