2014 may have been the year of alternatives to wedding cakes, but we've still seen more than a few gorgeous confections in the past 12 months. With so many crazy trends: naked cakes, metallic fondants and floral décor in lieu of a traditional topper, we've got to hand it to the couples of the past year for getting so creative with their dessert decorations. Here are our year-end picks for the Best Of series, Wedding Cake edition!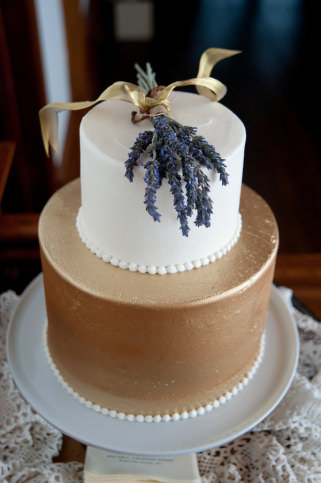 Amy and John's simple two-tier cake is elegant in all the right ways. Understated color is brightened up by a metallic tone, rows of pearls are set off by a simple bunch of lavender topping the cake. It's absolutely stunning! | Photo by Sally Gupton Photography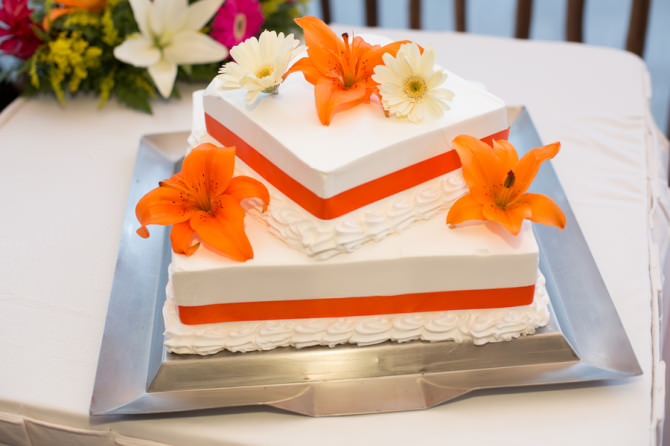 This fun, vivid cake comes courtesy of Sara & Brant's neon destination wedding. It's a perfect nod to the tropical climate and bright florals of Mexico — and matches their wedding colors perfectly! We love the trend of using florals as cake décor, and this beauty just nails it. | Photo by Willow Lane Photography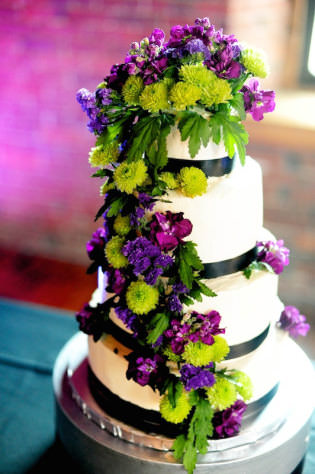 Kaitlyn and Taryn truly went above and beyond with incorporating florals onto their cake. This massive beauty is simple in structure and coloring, but lush with green and purple florals cascading down the sides of the cake. | Photo by Justine Johnson Photography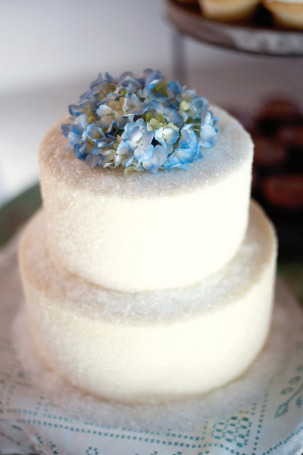 We weren't kidding when we said florals were a huge trend this year! We love this simple confection because it's so fitting with Chris and Rachel's wedding theme — stars and constellations. The icing looks almost ethereal, and the cloud of flowers on top accent it beautifully. | Photo by Suzanne Rothmeyer Photography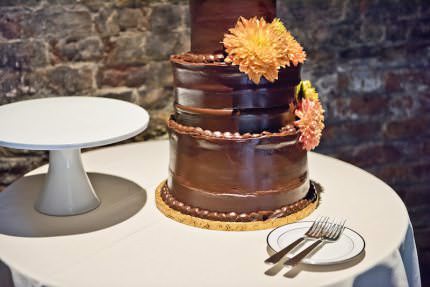 Nathaniel and Dominick's cake is pure chocolate, inside and out — but that's not the only reason we included it on this list! Their centerpieces from their gorgeous Long Island City wedding were so carefully constructed out of orange dahlias, and their cake matches so perfectly. The marriage of orange and brown is a gorgeous ochre palette totally appropriate for a wedding at any time of year! | Photo by Angela Cappetta Photography
By Meghan Kennedy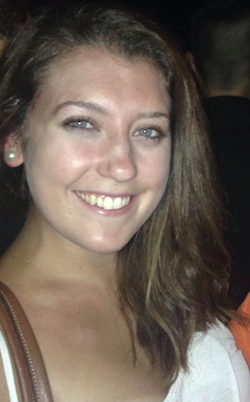 Meghan is a recent graduate of SUNY Geneseo with a degree in Personal and Professional Communication. You can find her at the nearest Chipotle tweeting about Drake, her sorority little and Project Runway.