If you've ever dreamed of a beach wedding, we imagine it'd look a little something like this. Remi and Alejandro opted for an outdoor wedding with their toes in the sand. They decided that Tulum in the Riviera Maya was the perfect spot and per their vision the sun was shining and the weather was better than ever for the big day.
Approximately 200 guests traveled from France and Mexico for the occasion; wearing light colored apparel that blended so perfectly with the soft colors of the sand and complimenting the turquoise sea.
The grooms spent their morning getting ready in the tiki-style villa on the beach before their oceanfront Mayan blessing ceremony took place. Shoes were optional and personal fans were provided to keep guests cool from the beaming sun.
Once the ceremony was over, they walked back through the two blue doors that separated the areas to celebrate with a fiesta! A menu filled with tacos stood tall against the decor including bamboo and palm leaves. It was later (after the grooms swapped out their white apparel for a contrasting hue) that the area became an upscale beach party; a spot to drink tequila and dance the night away under the twinkling lights.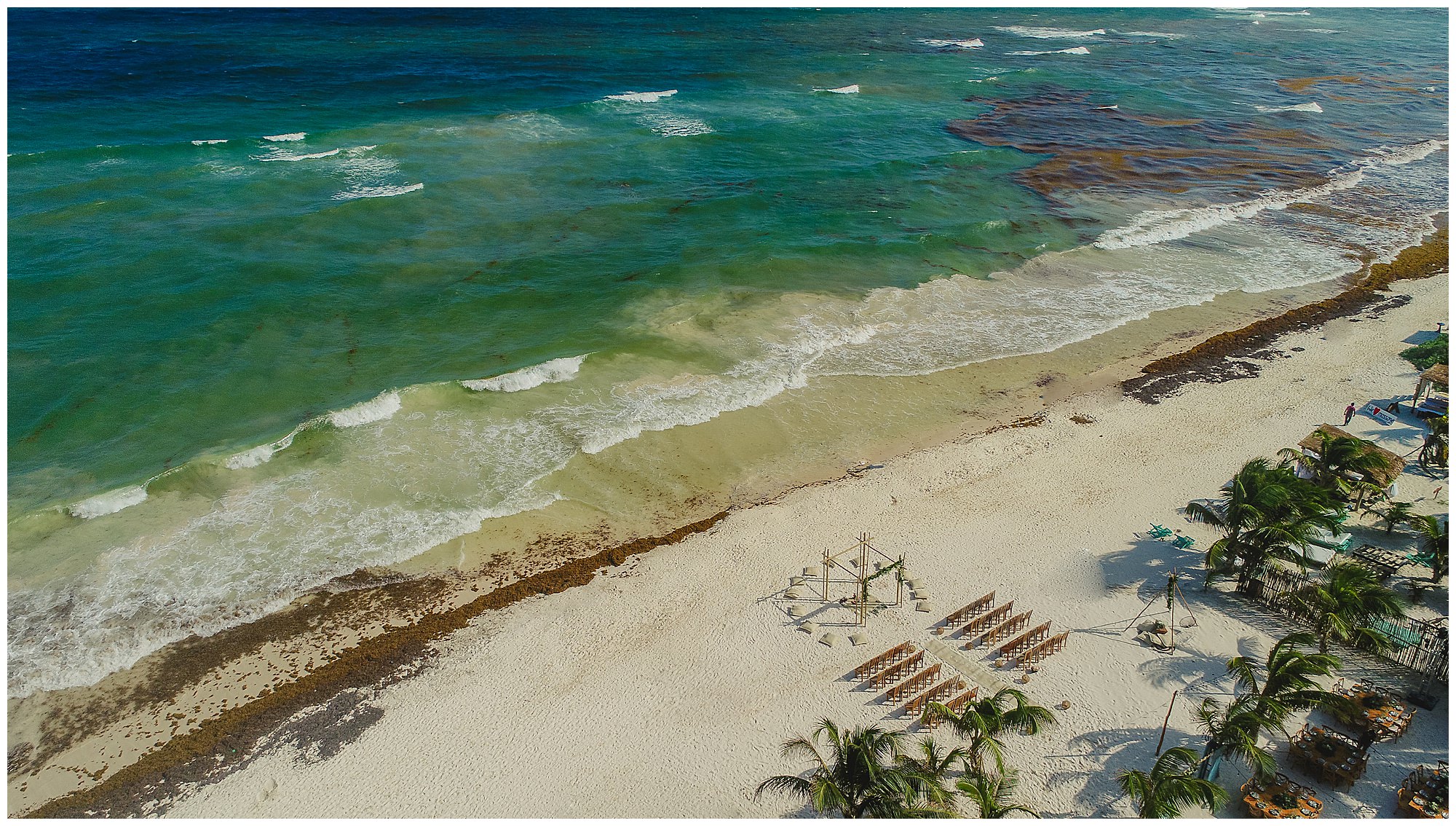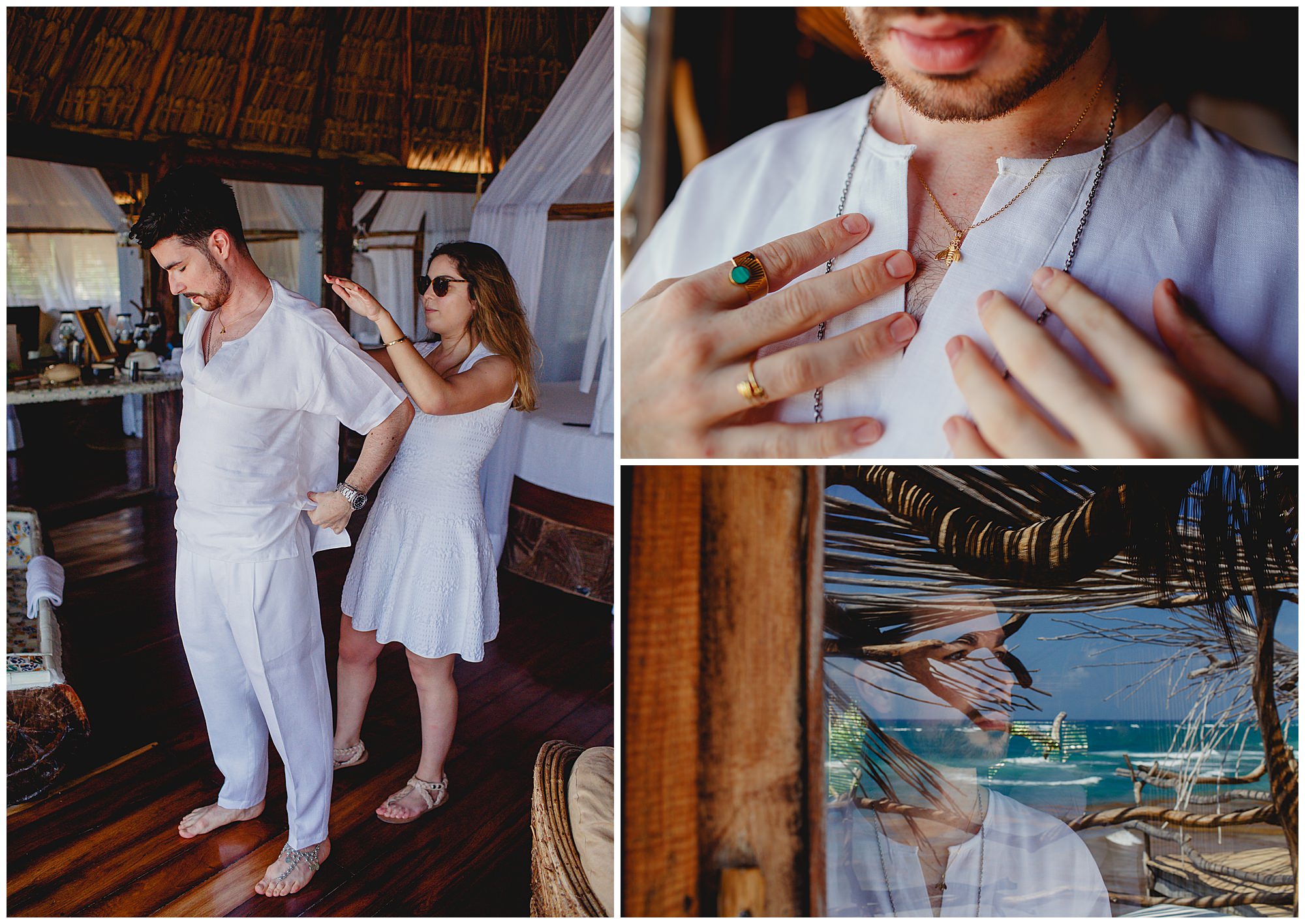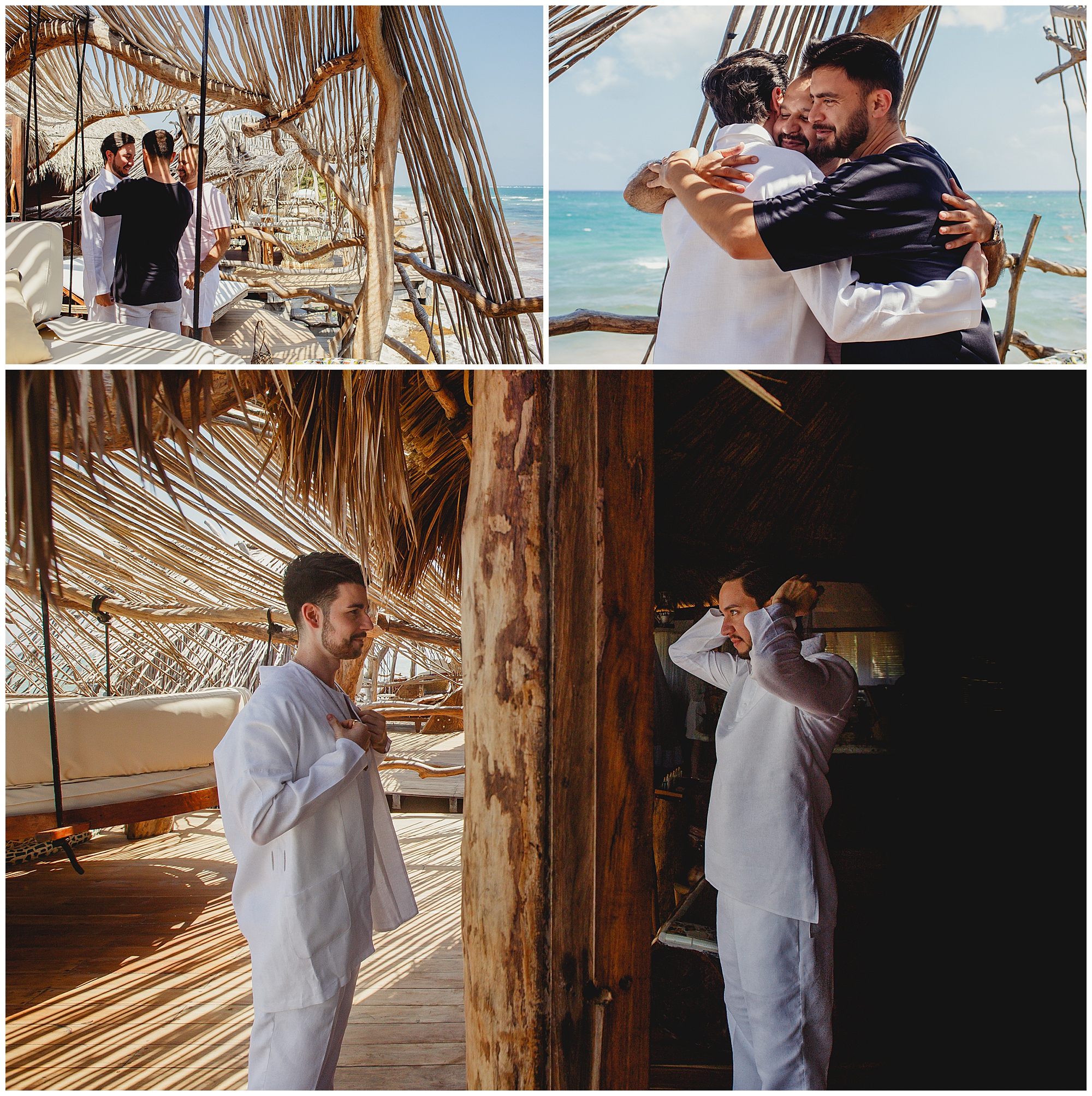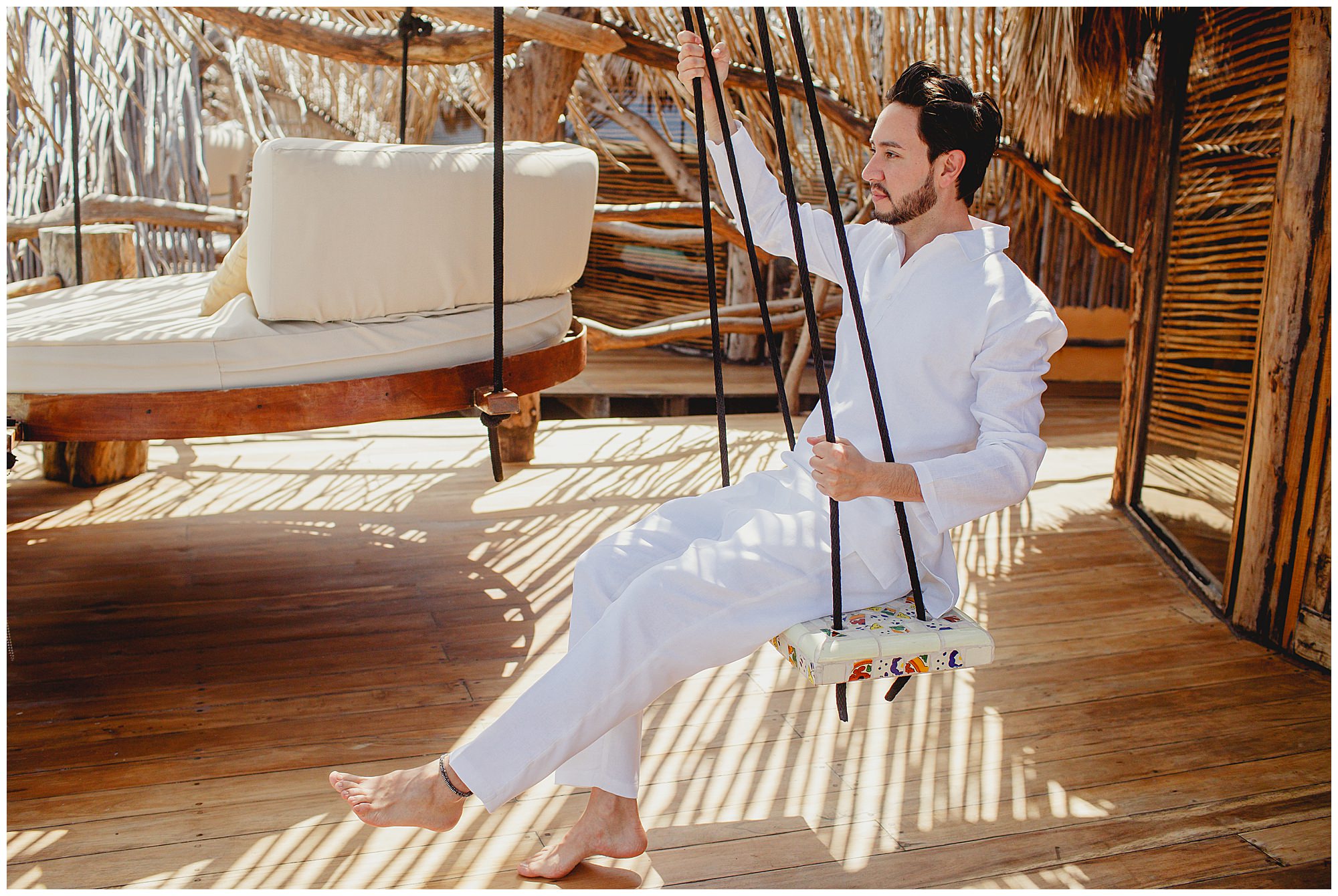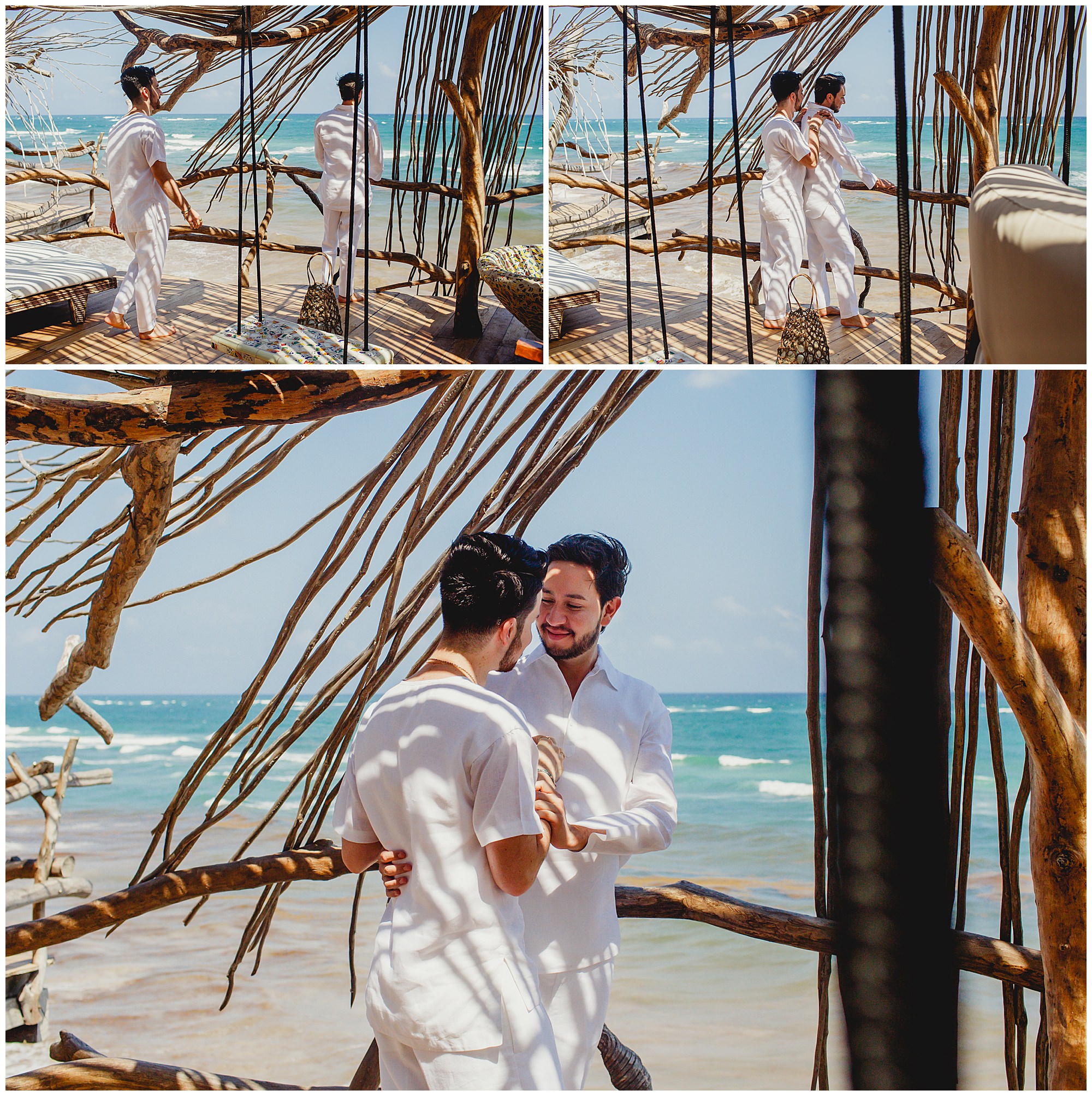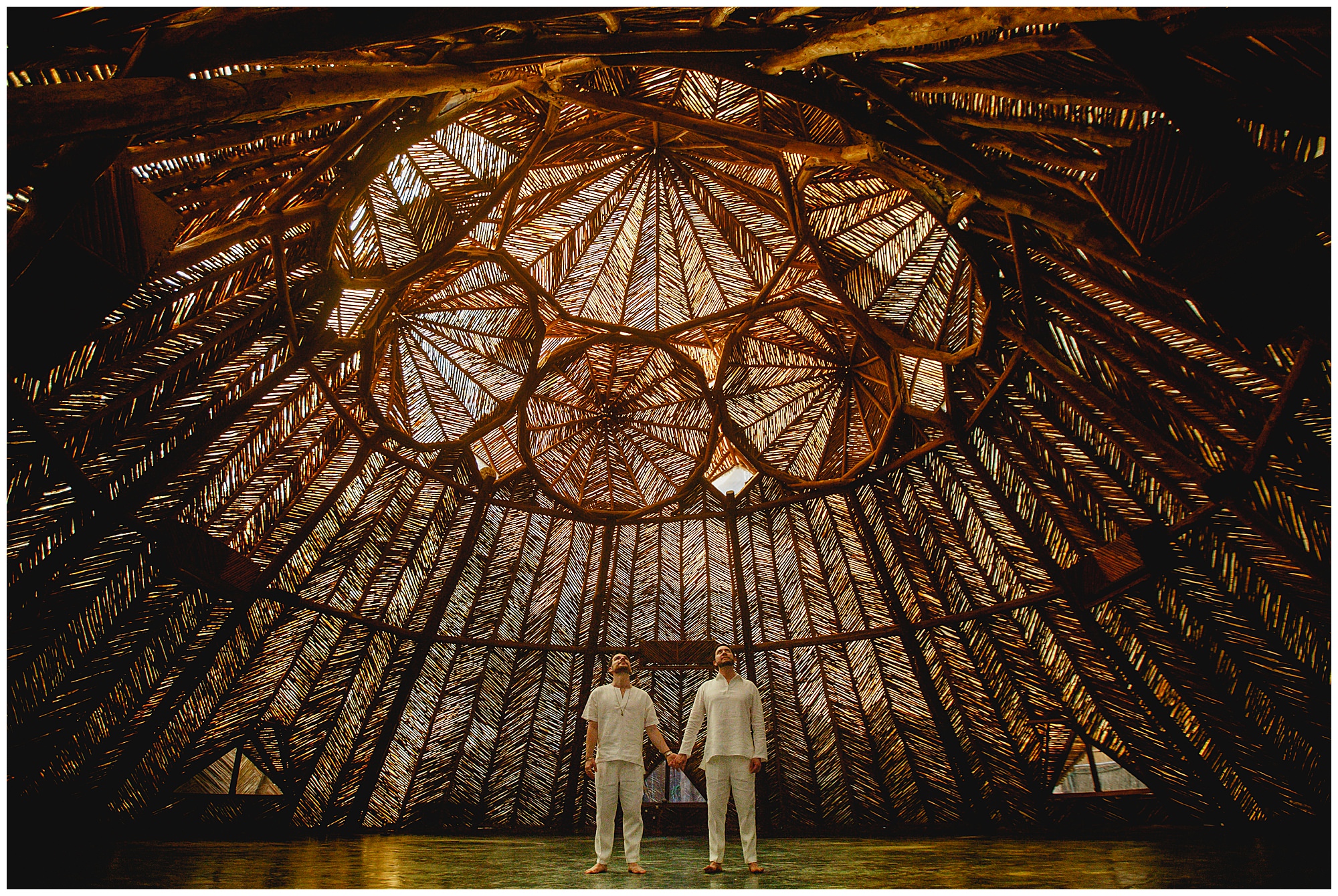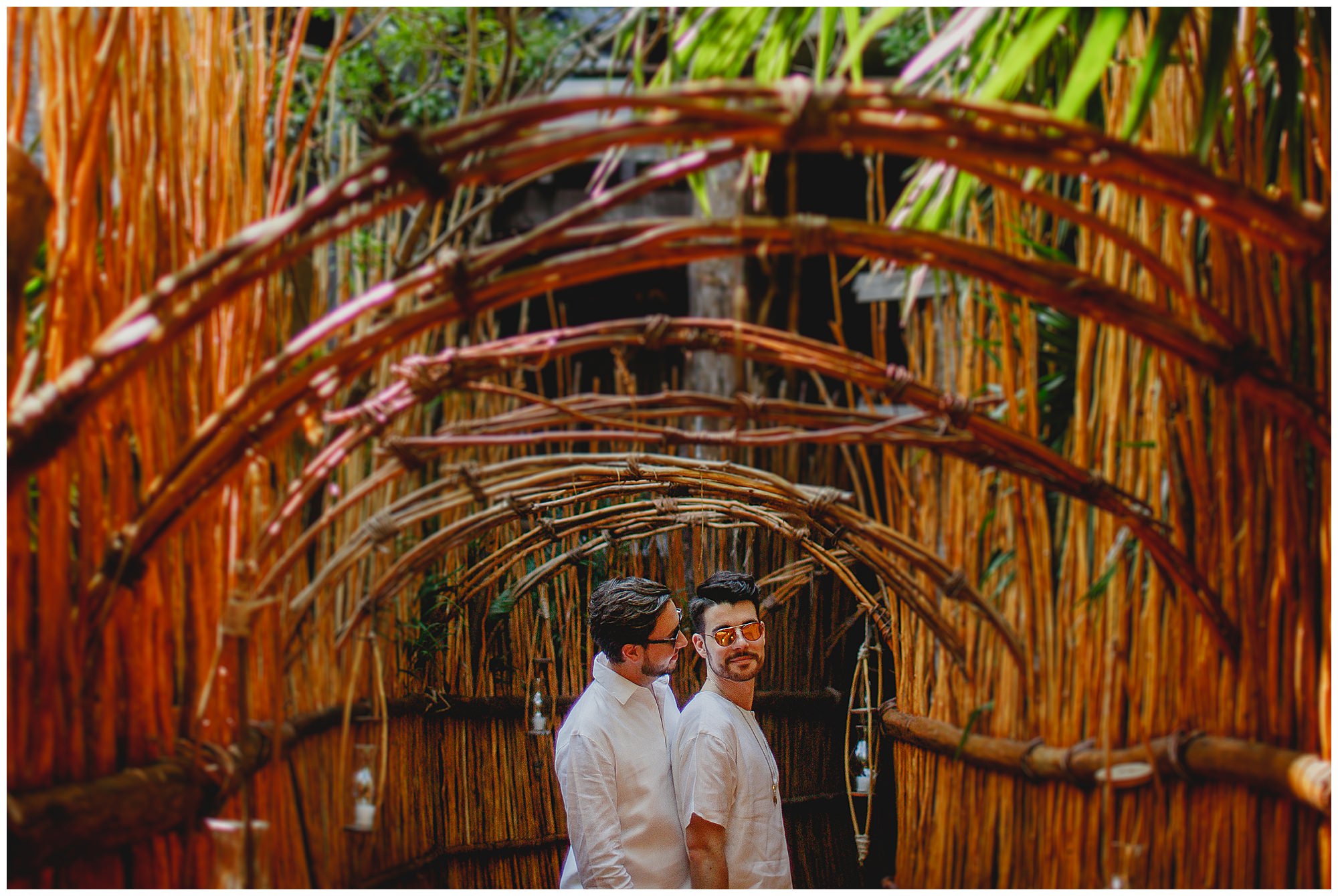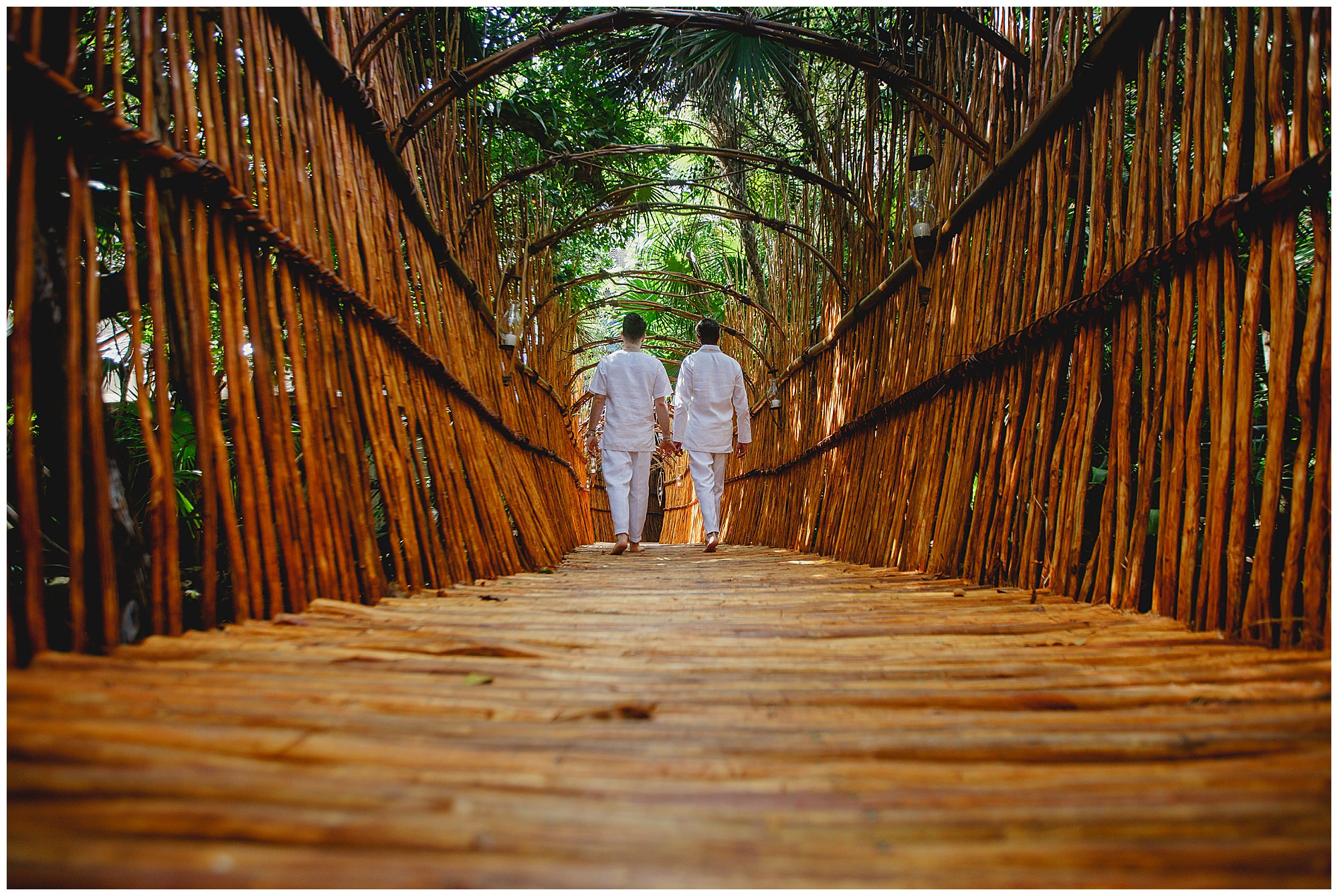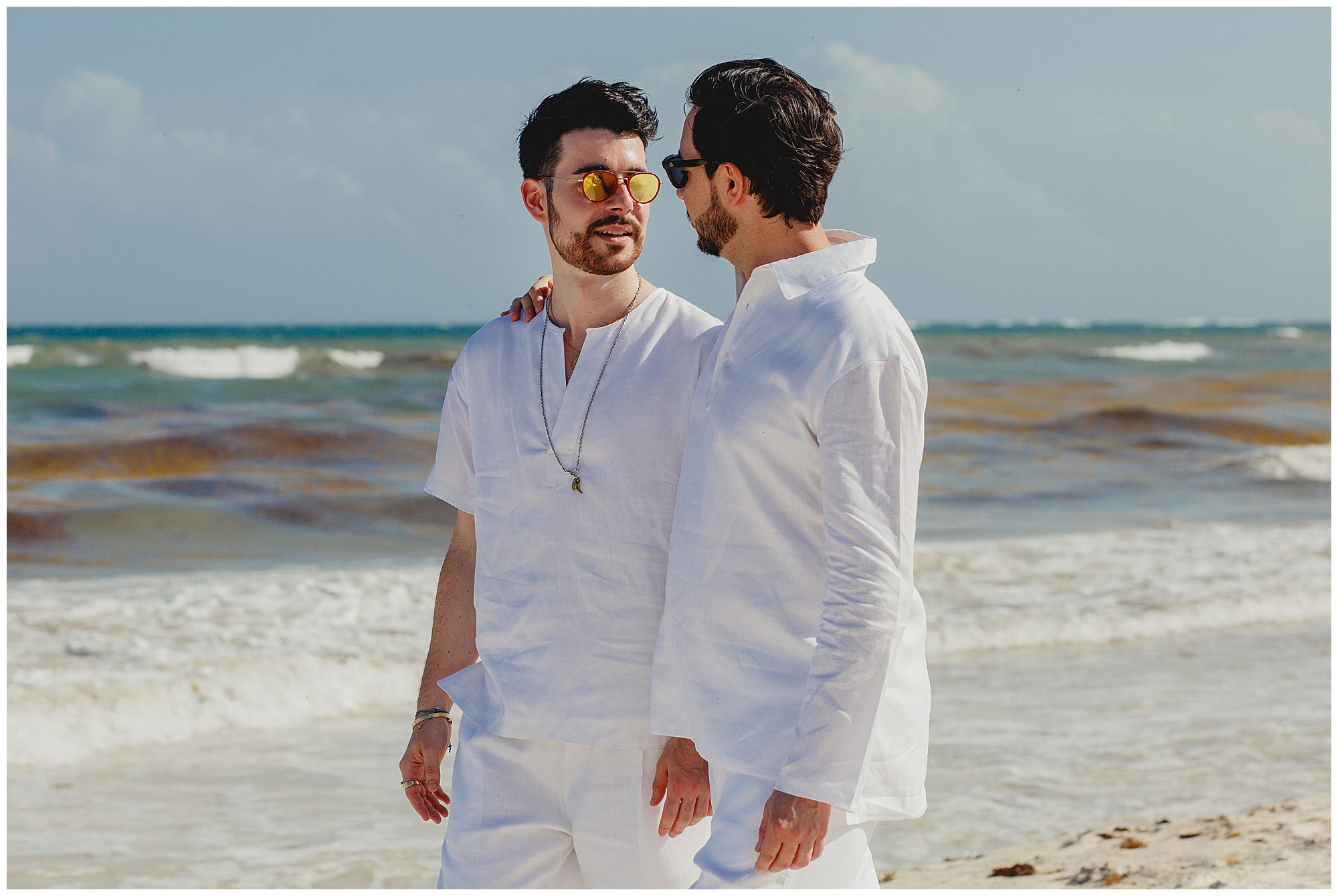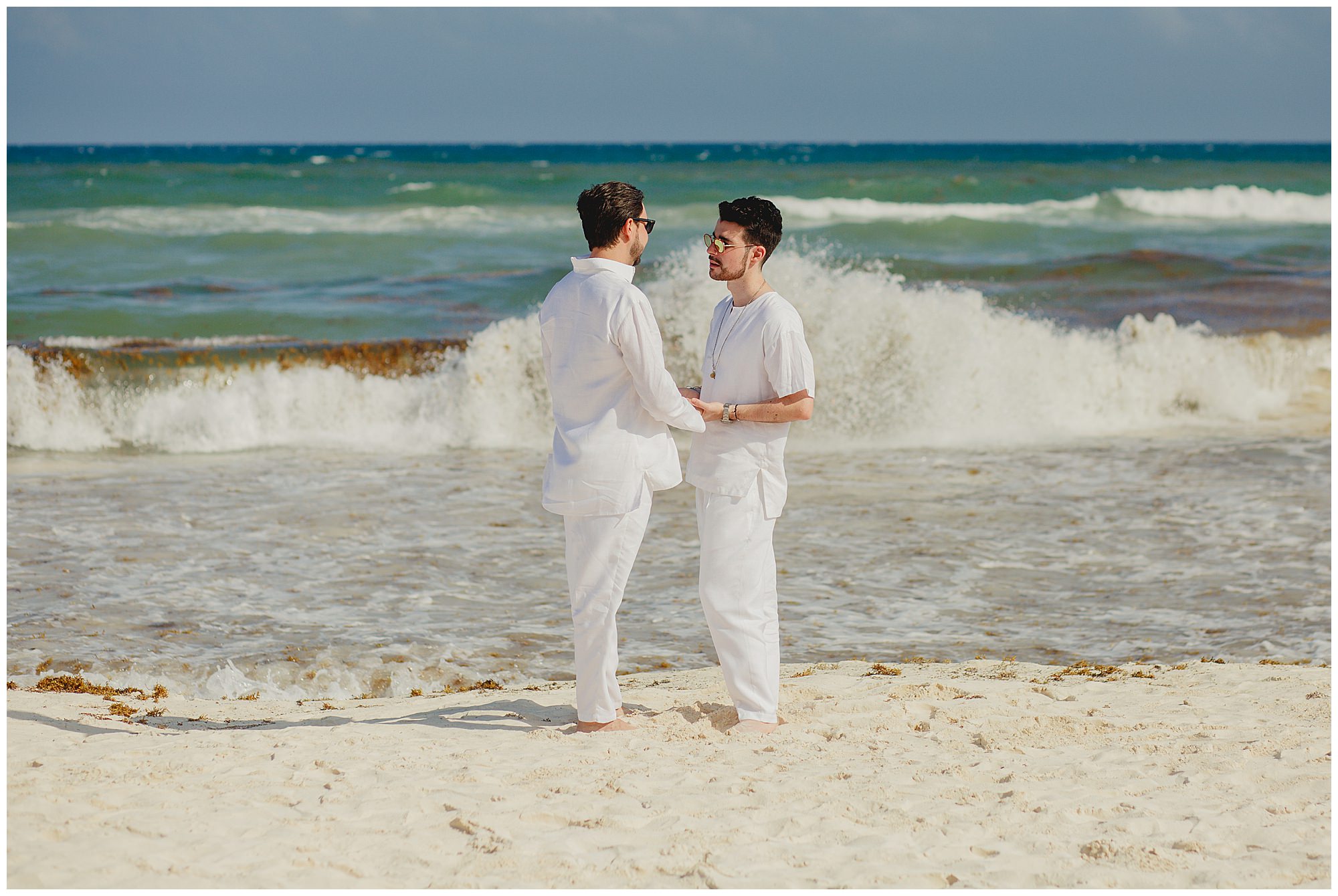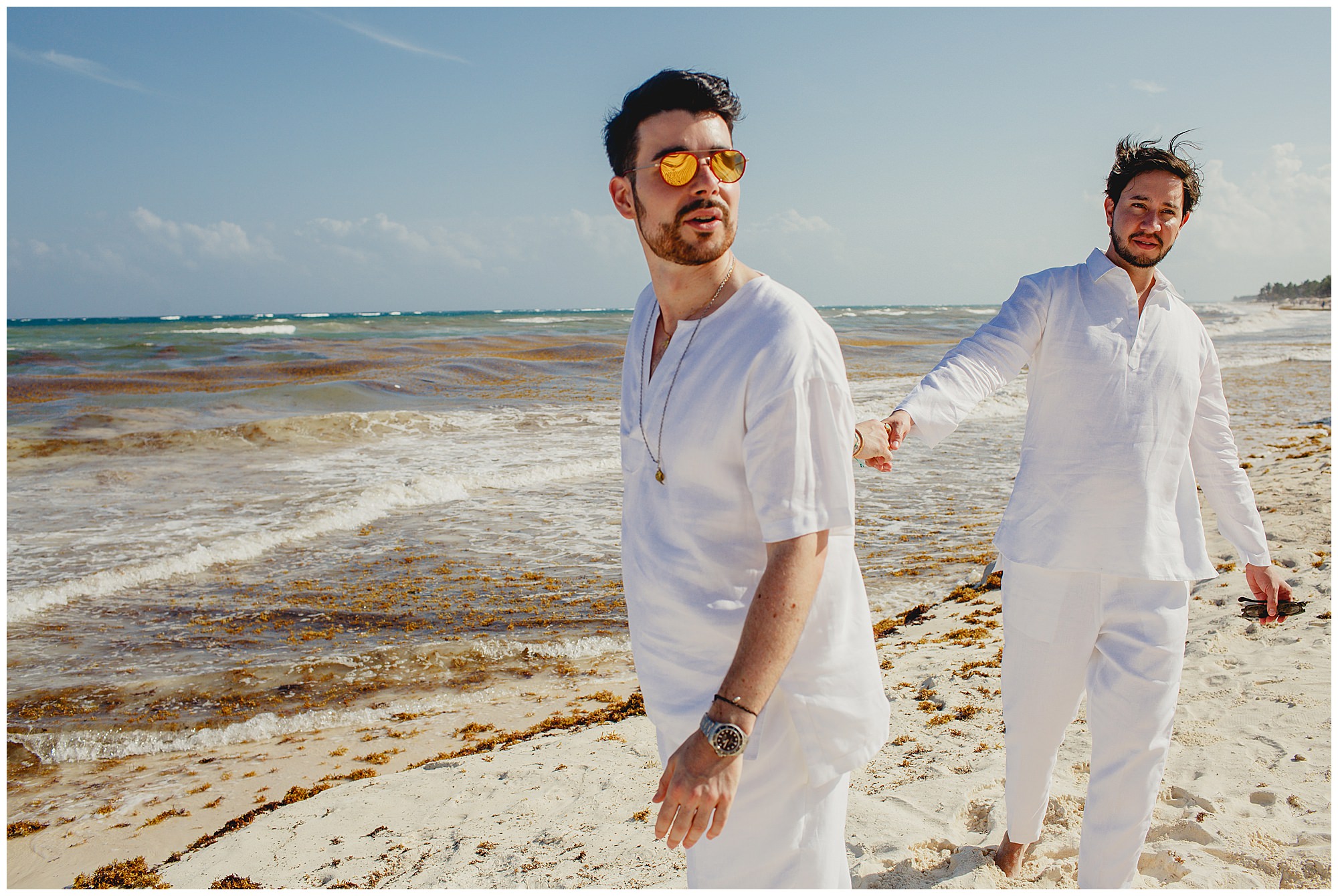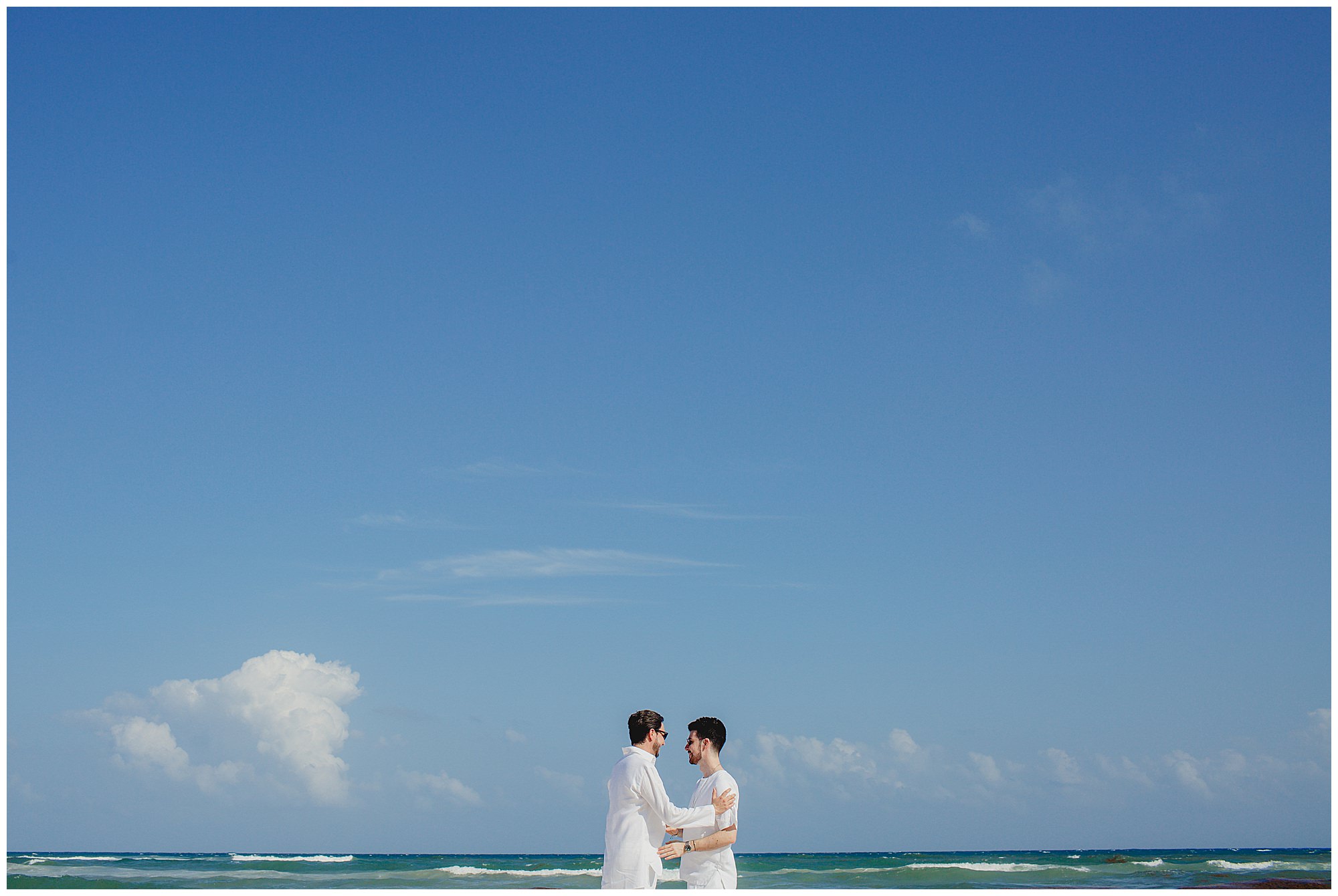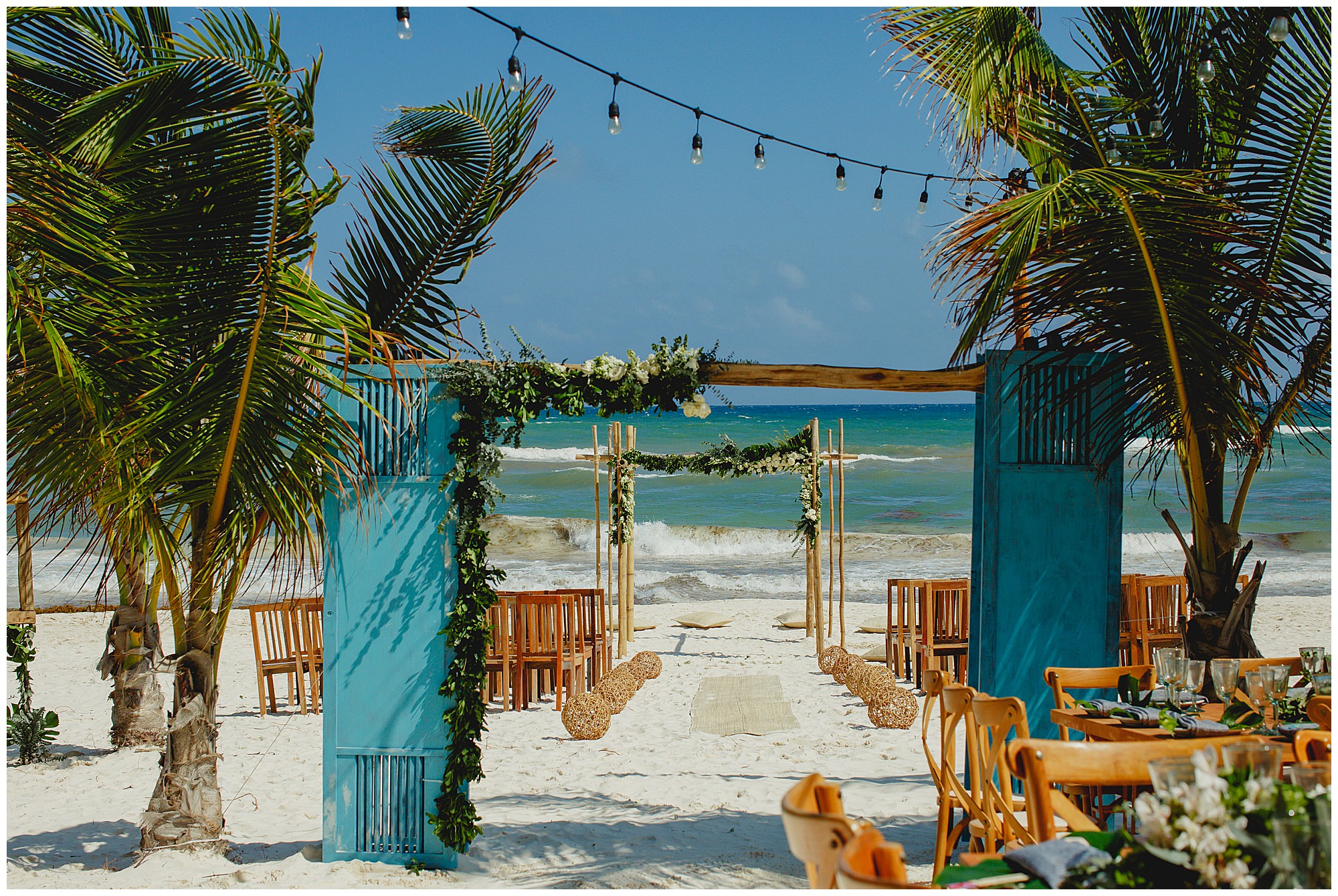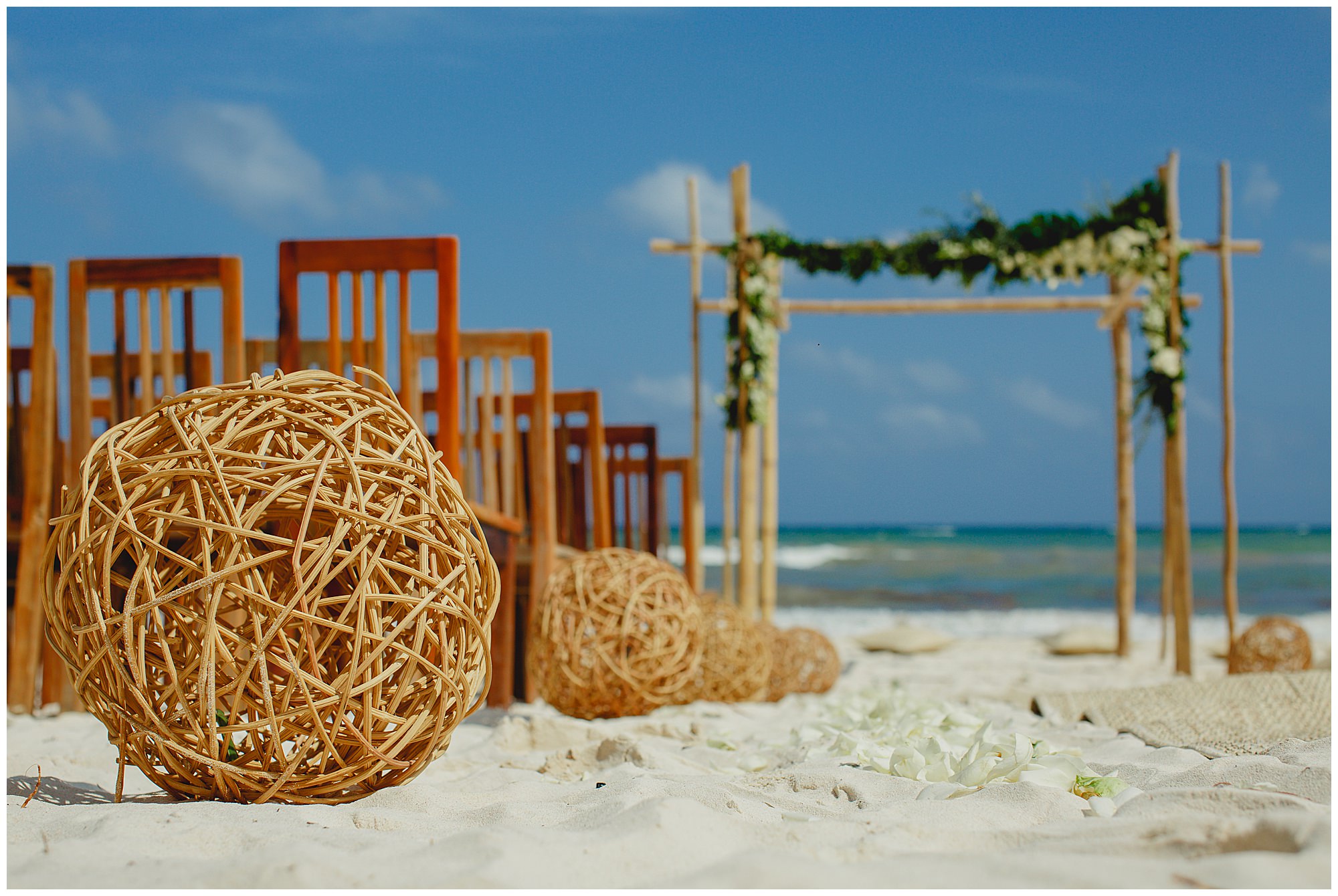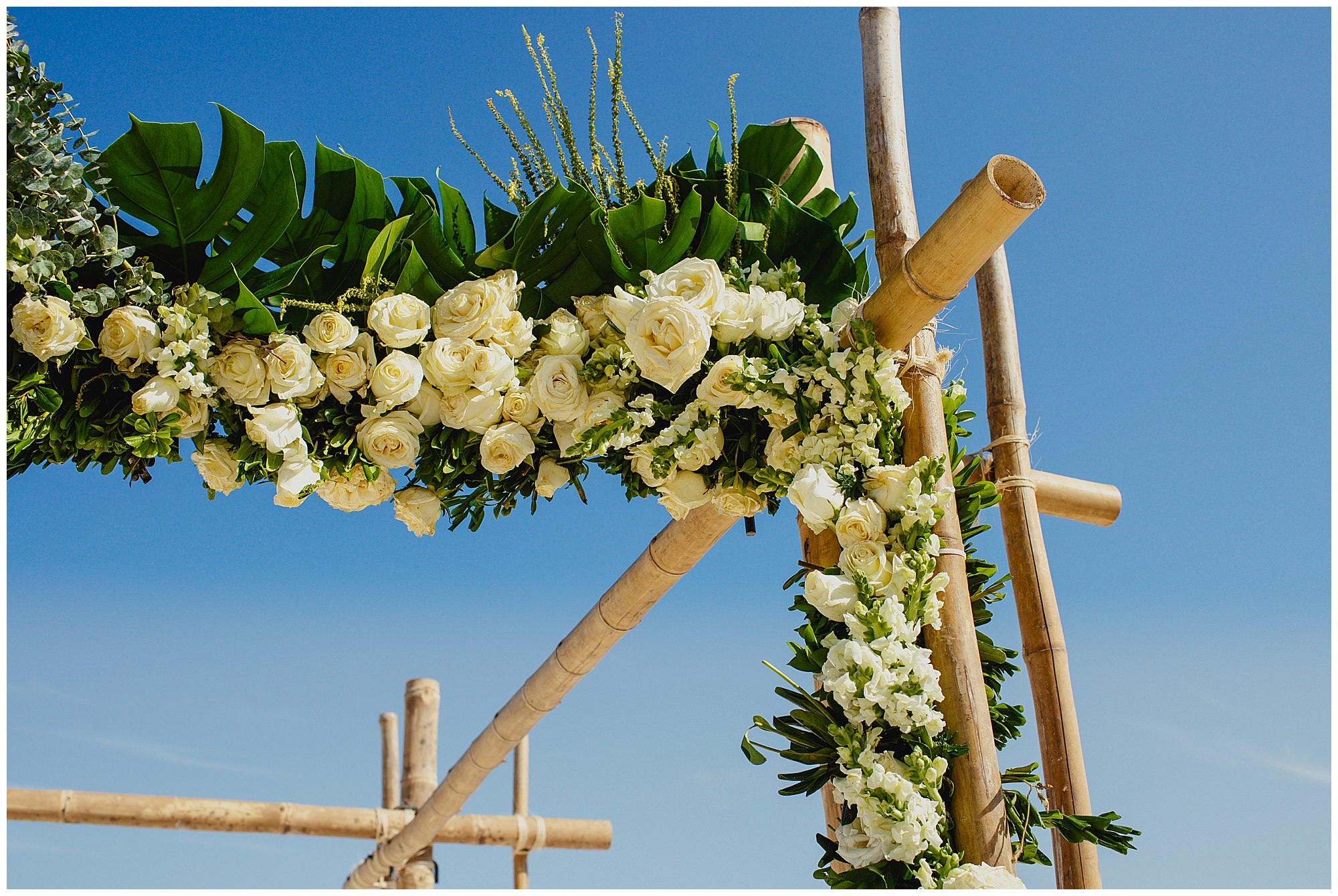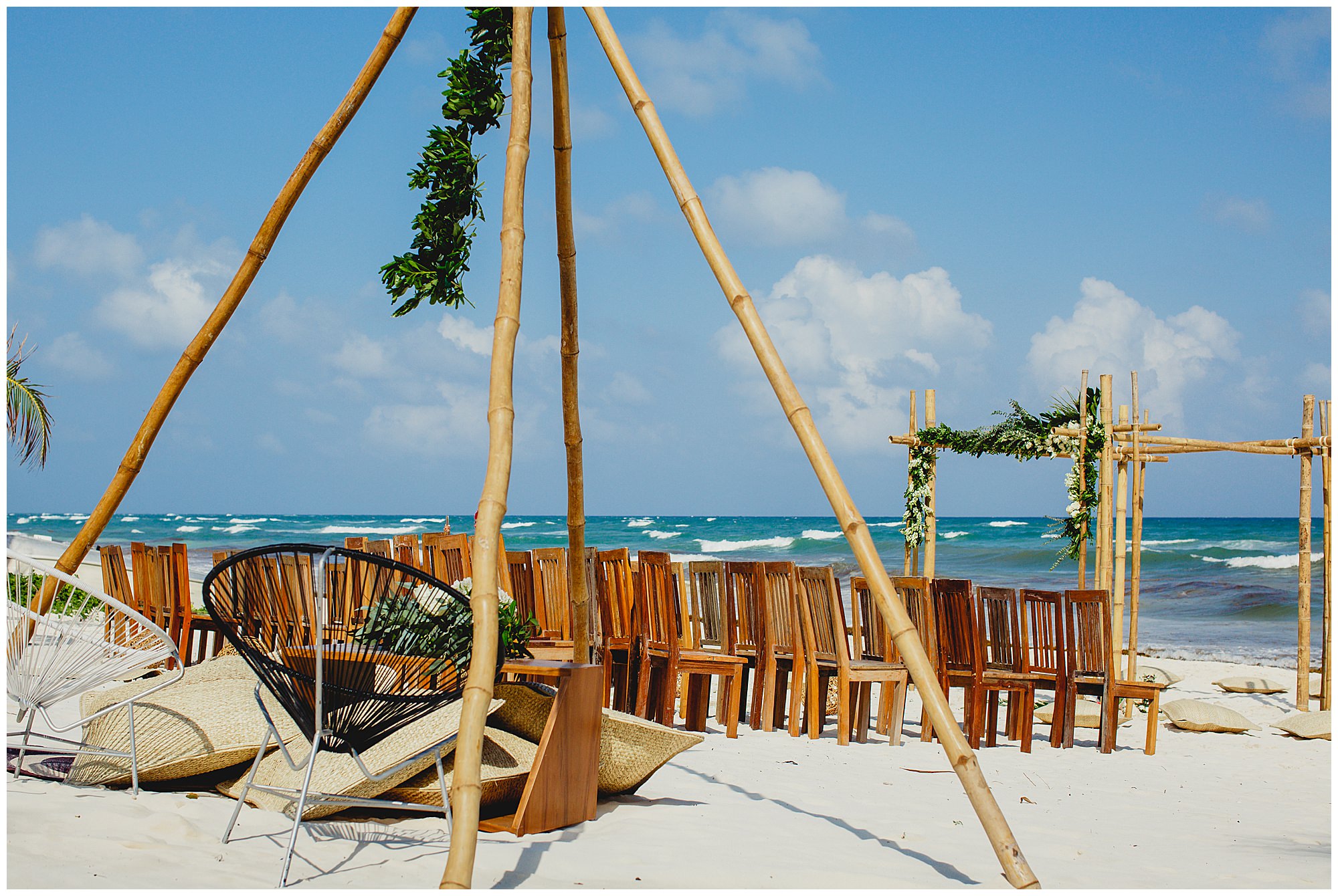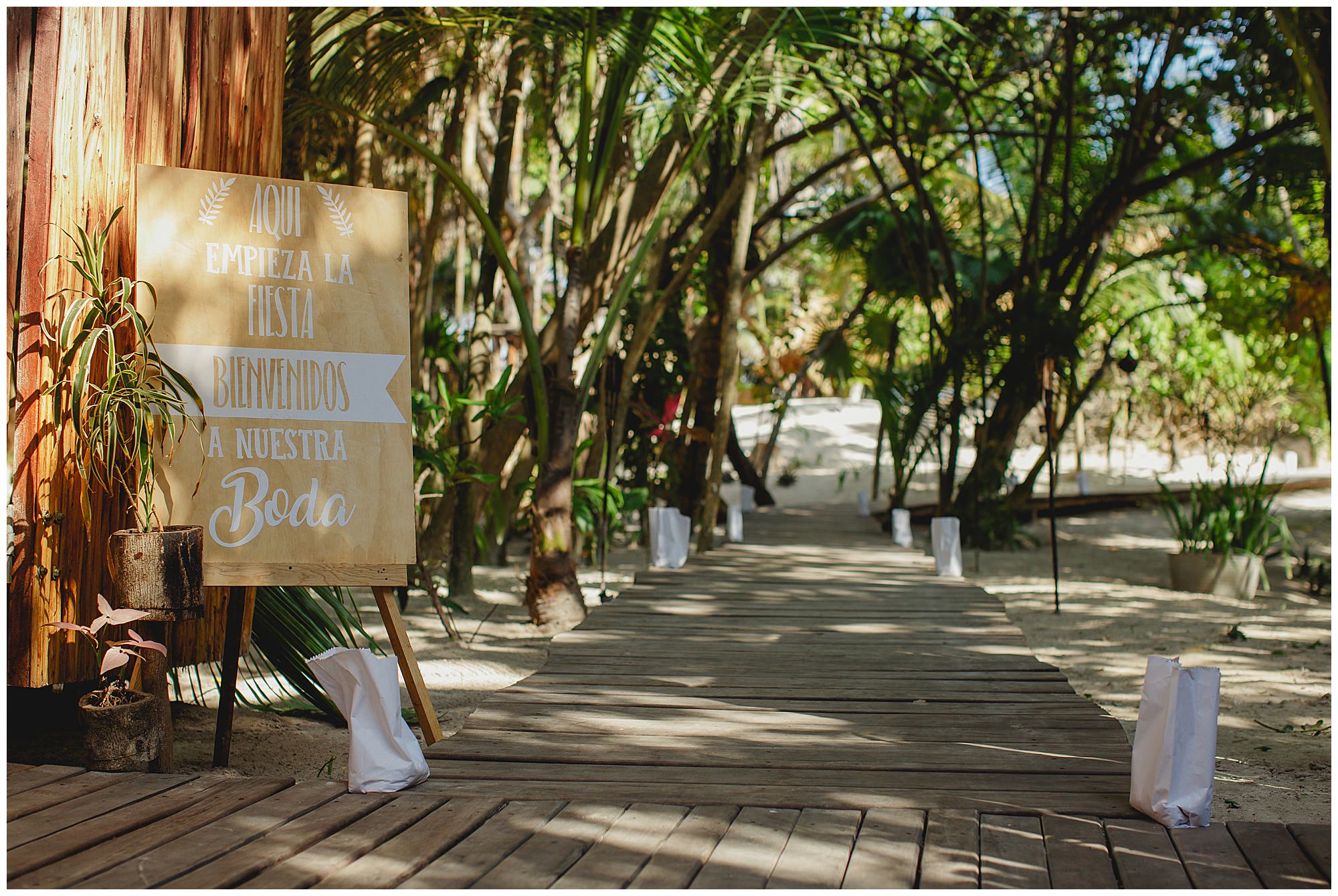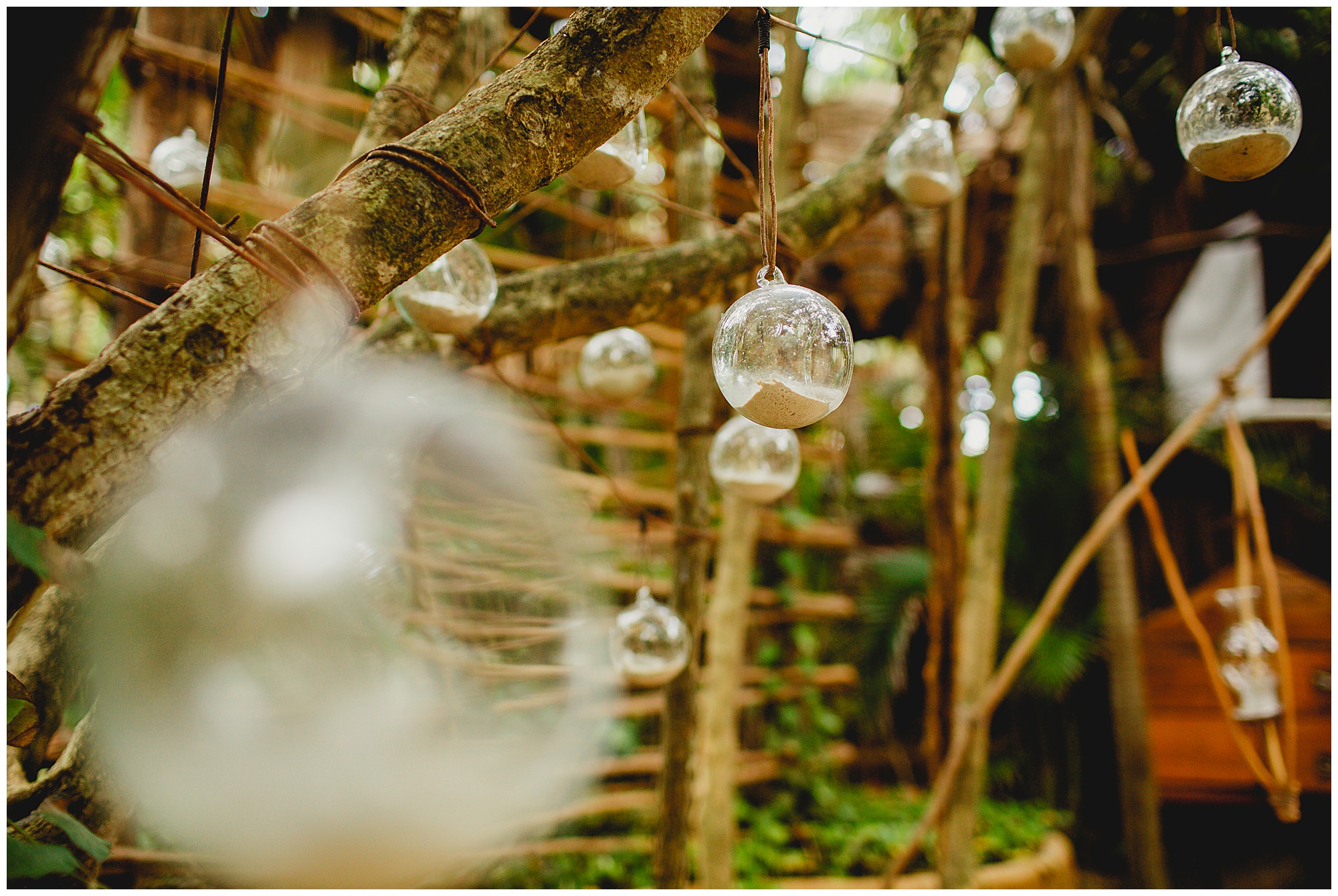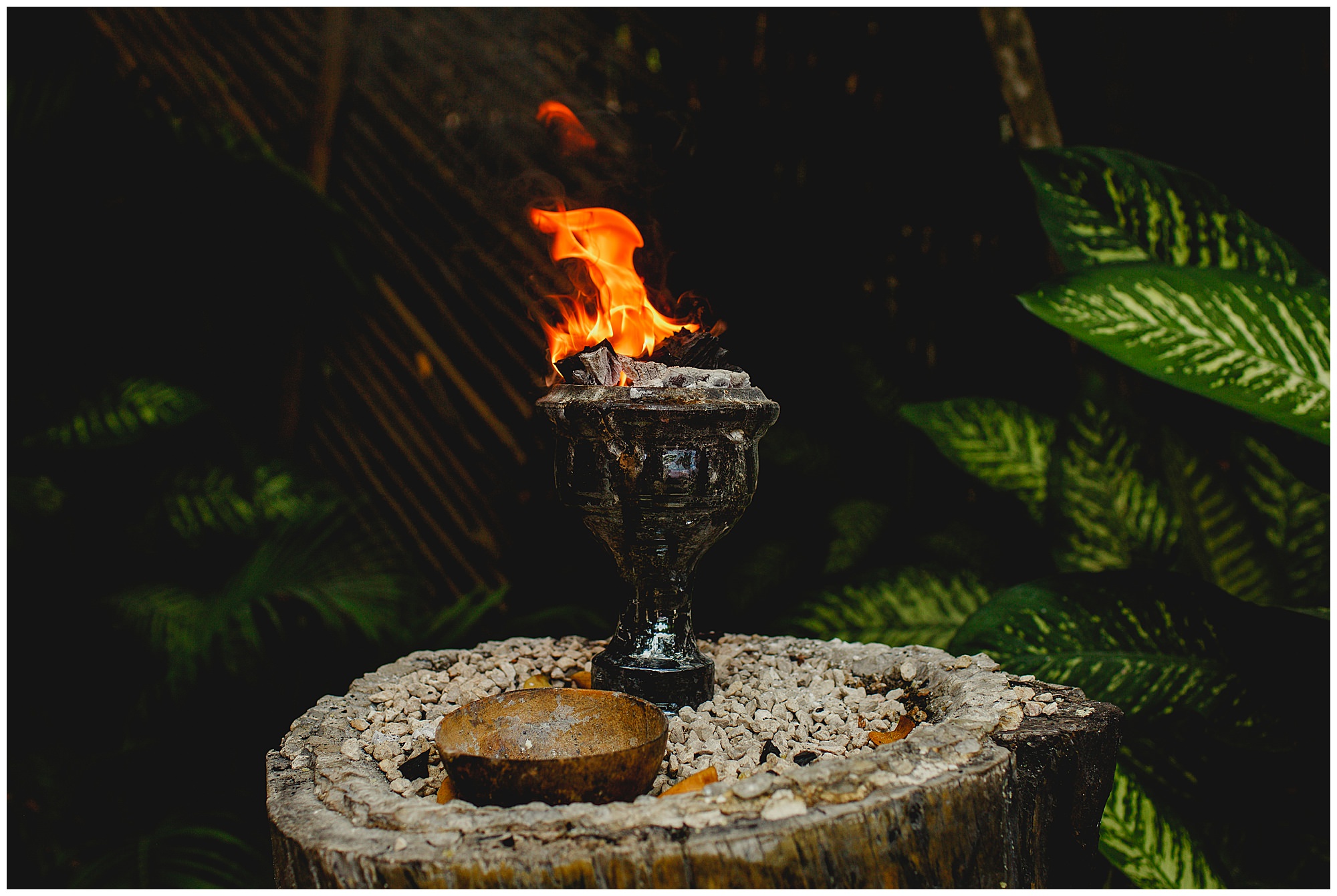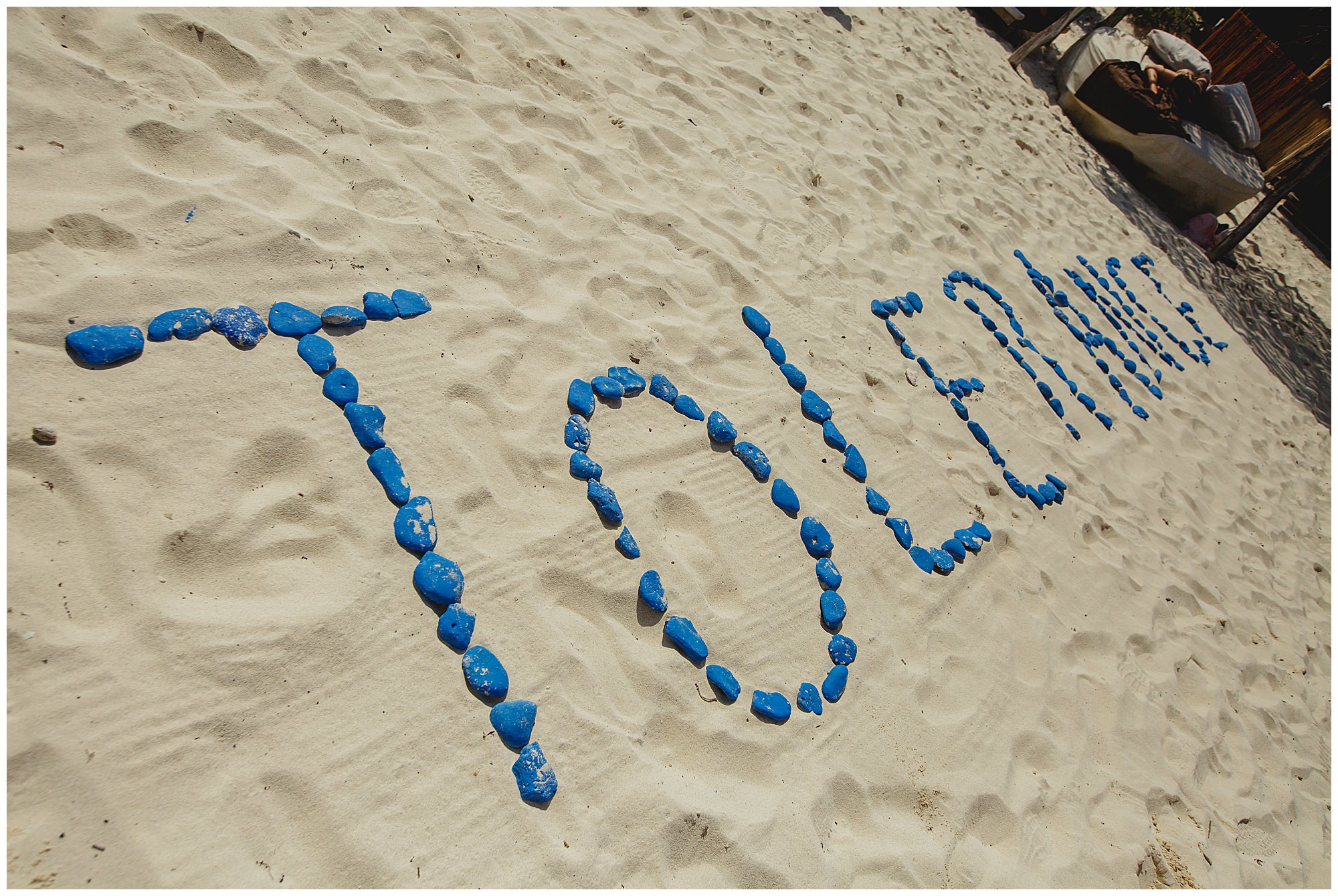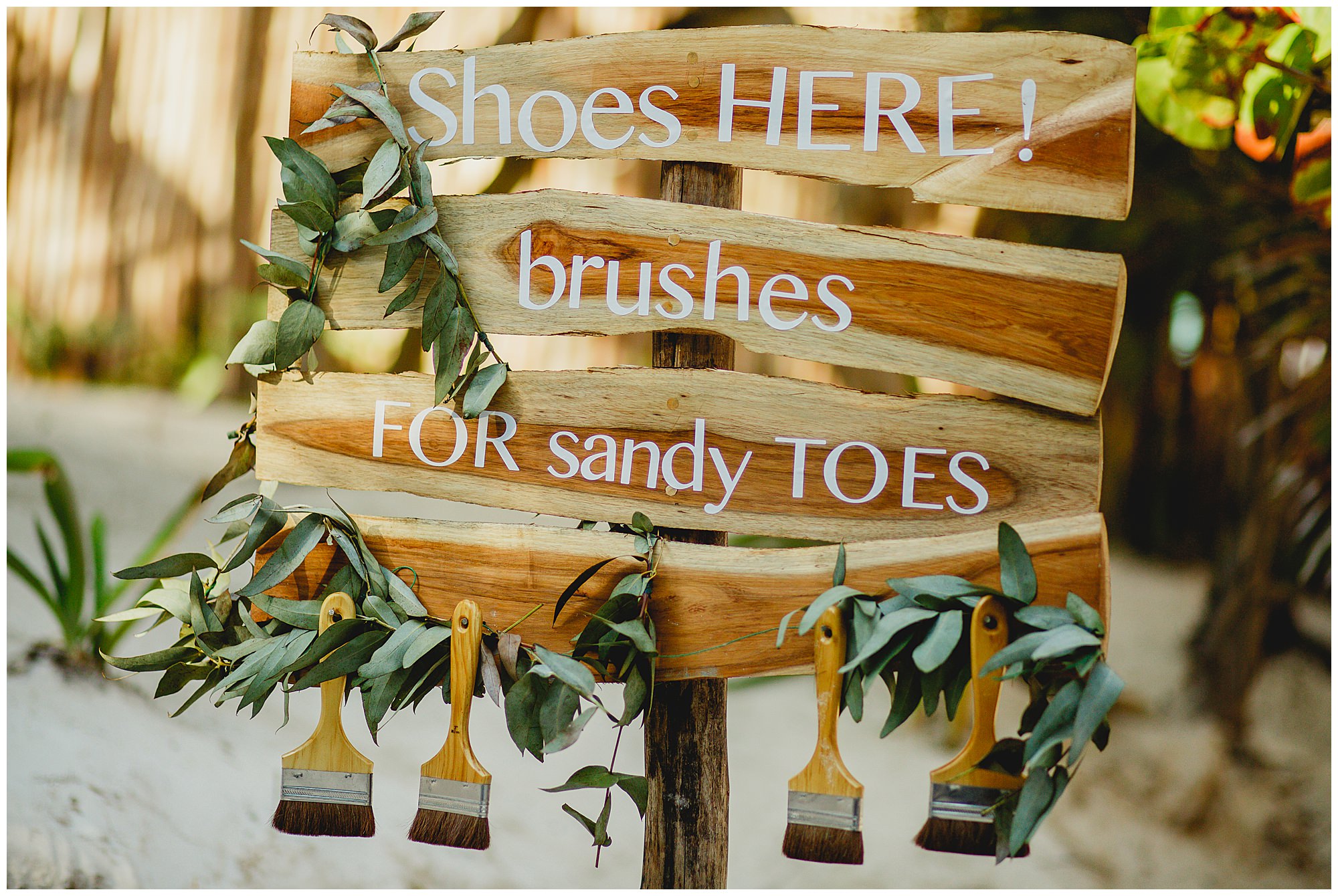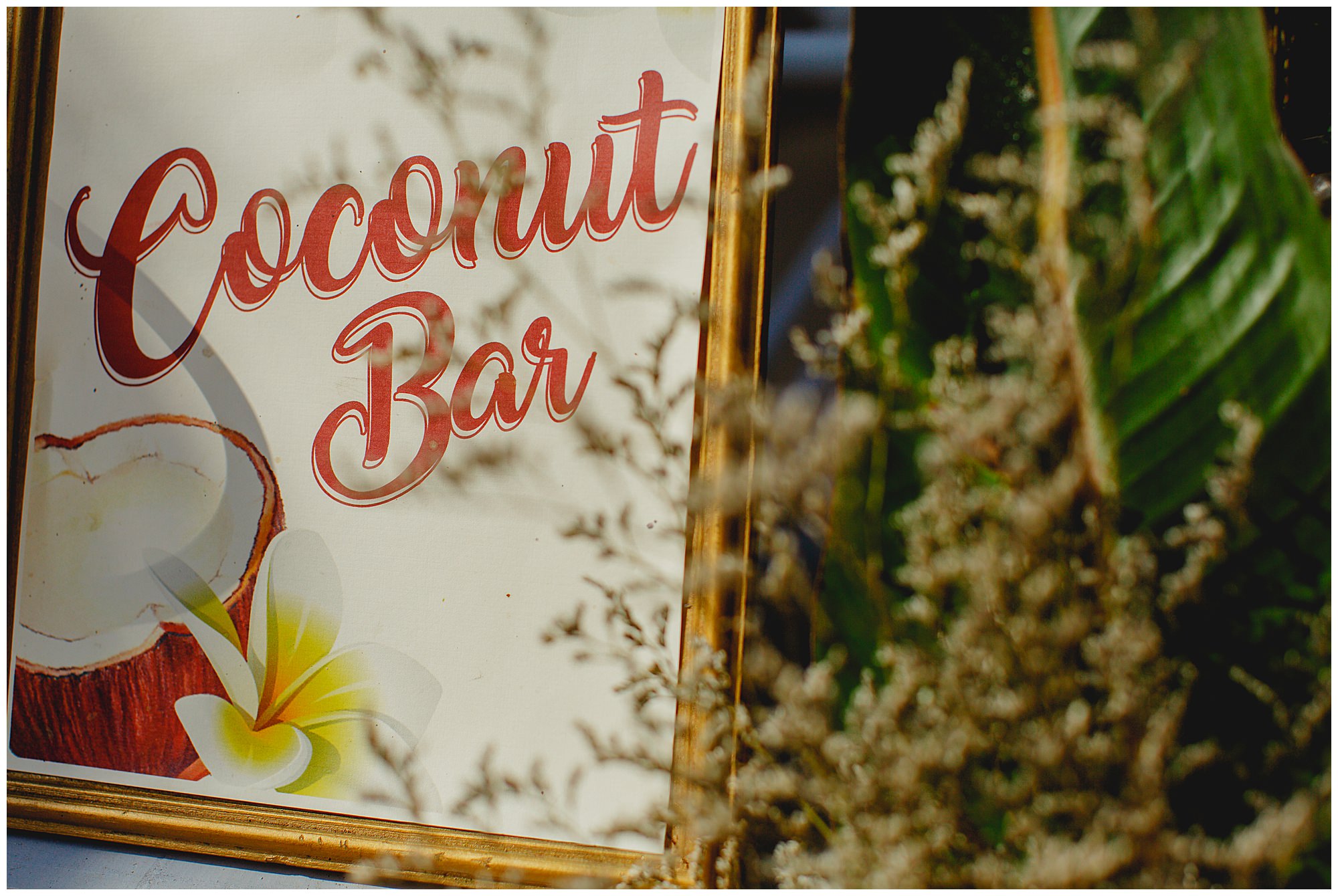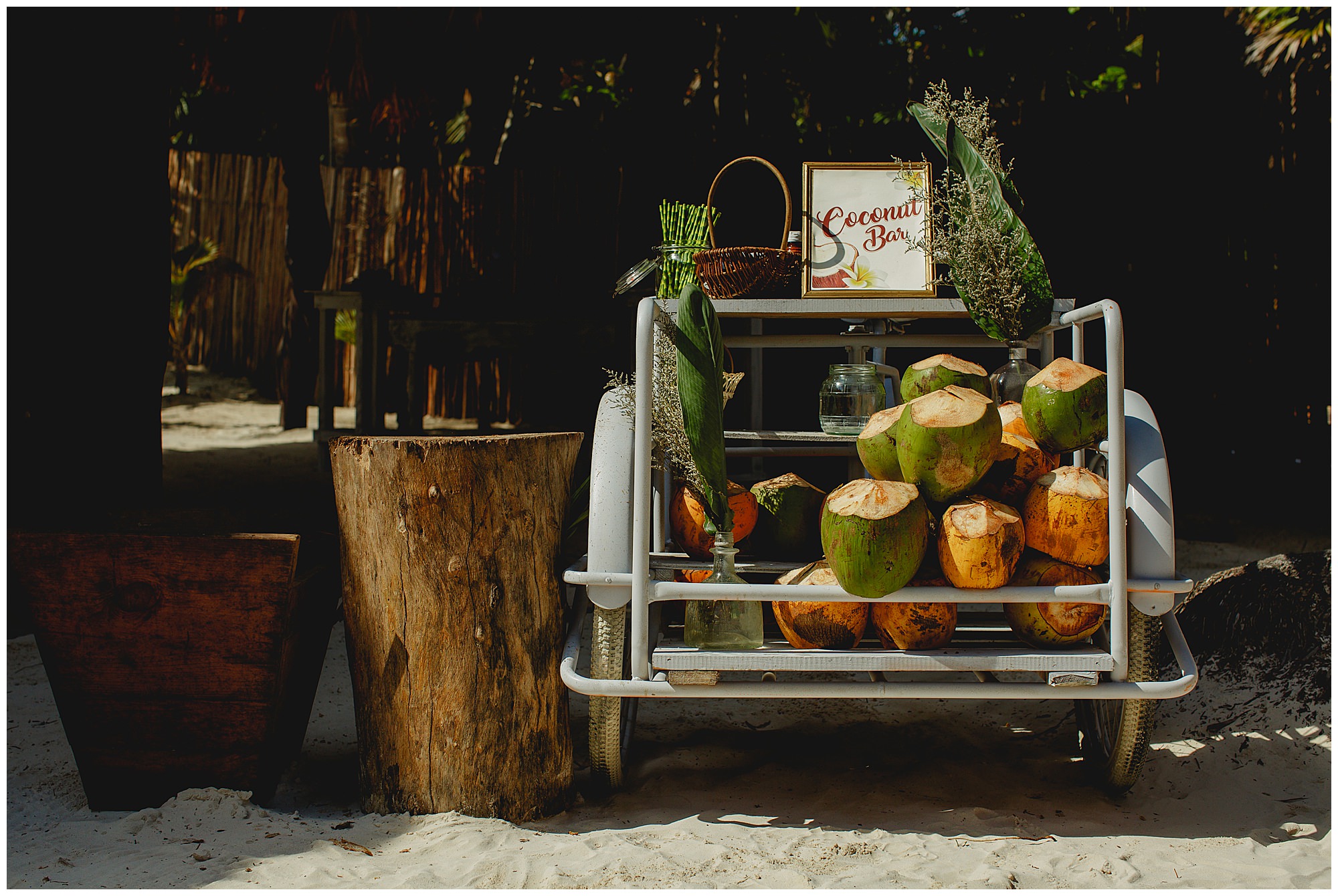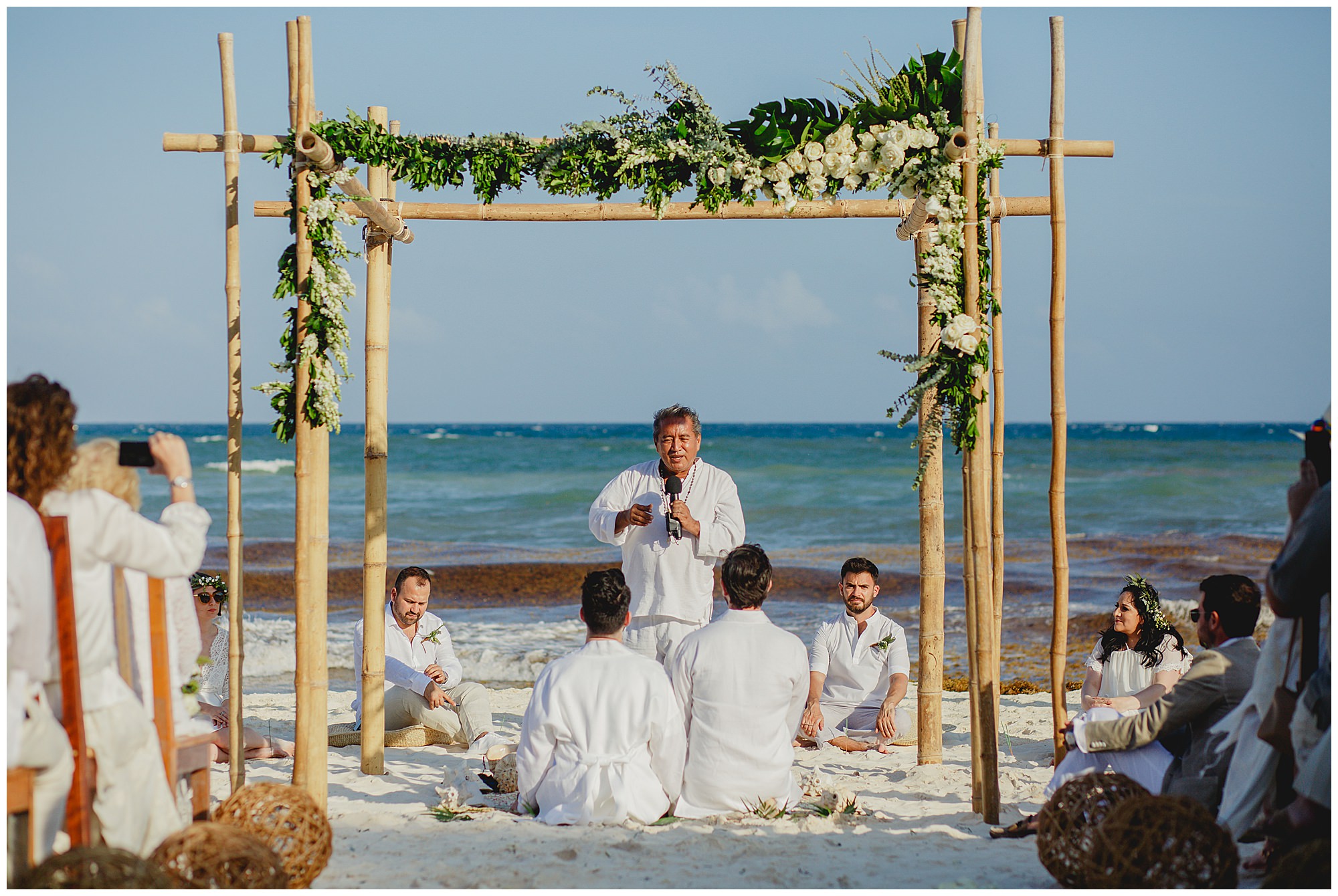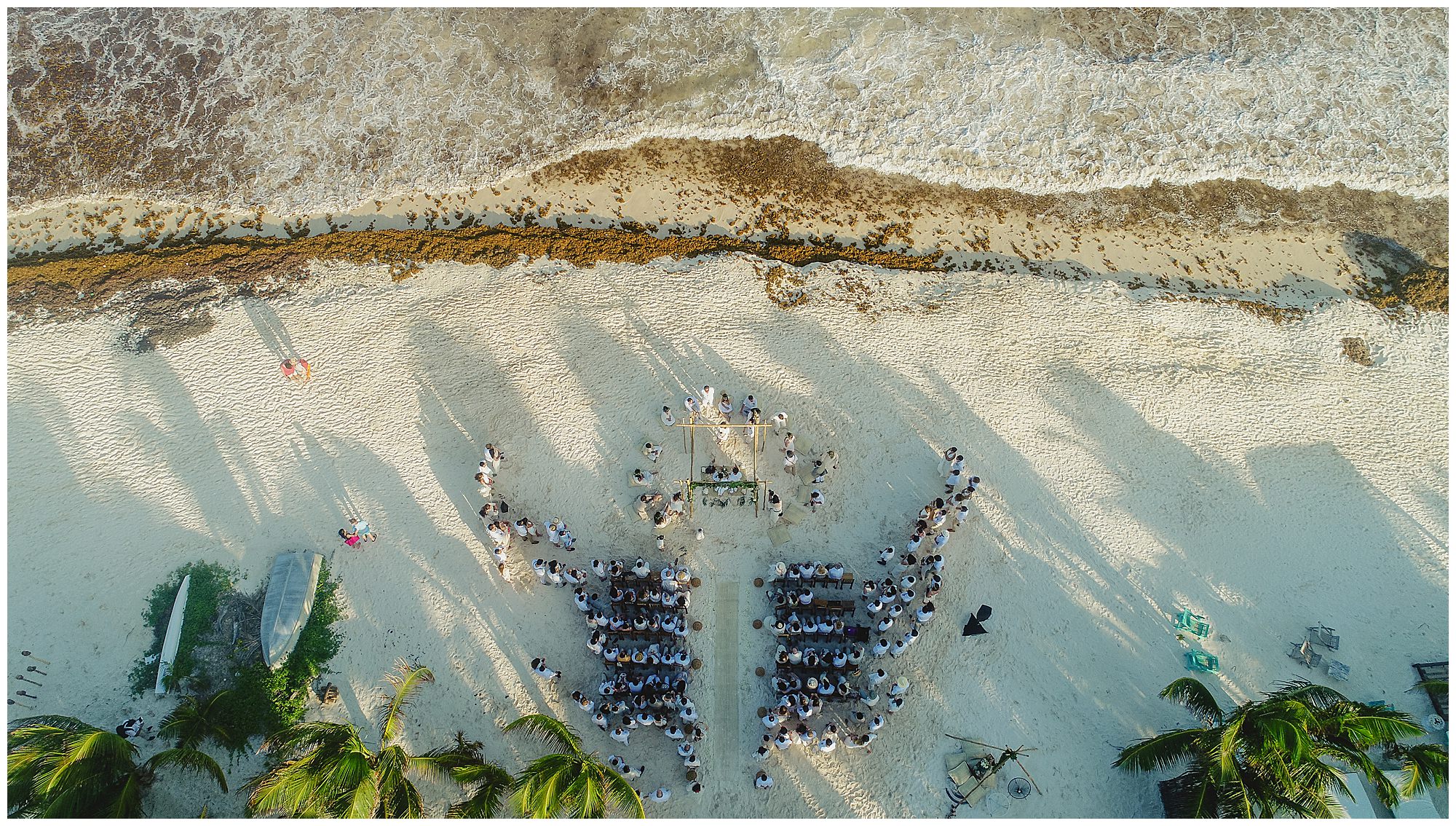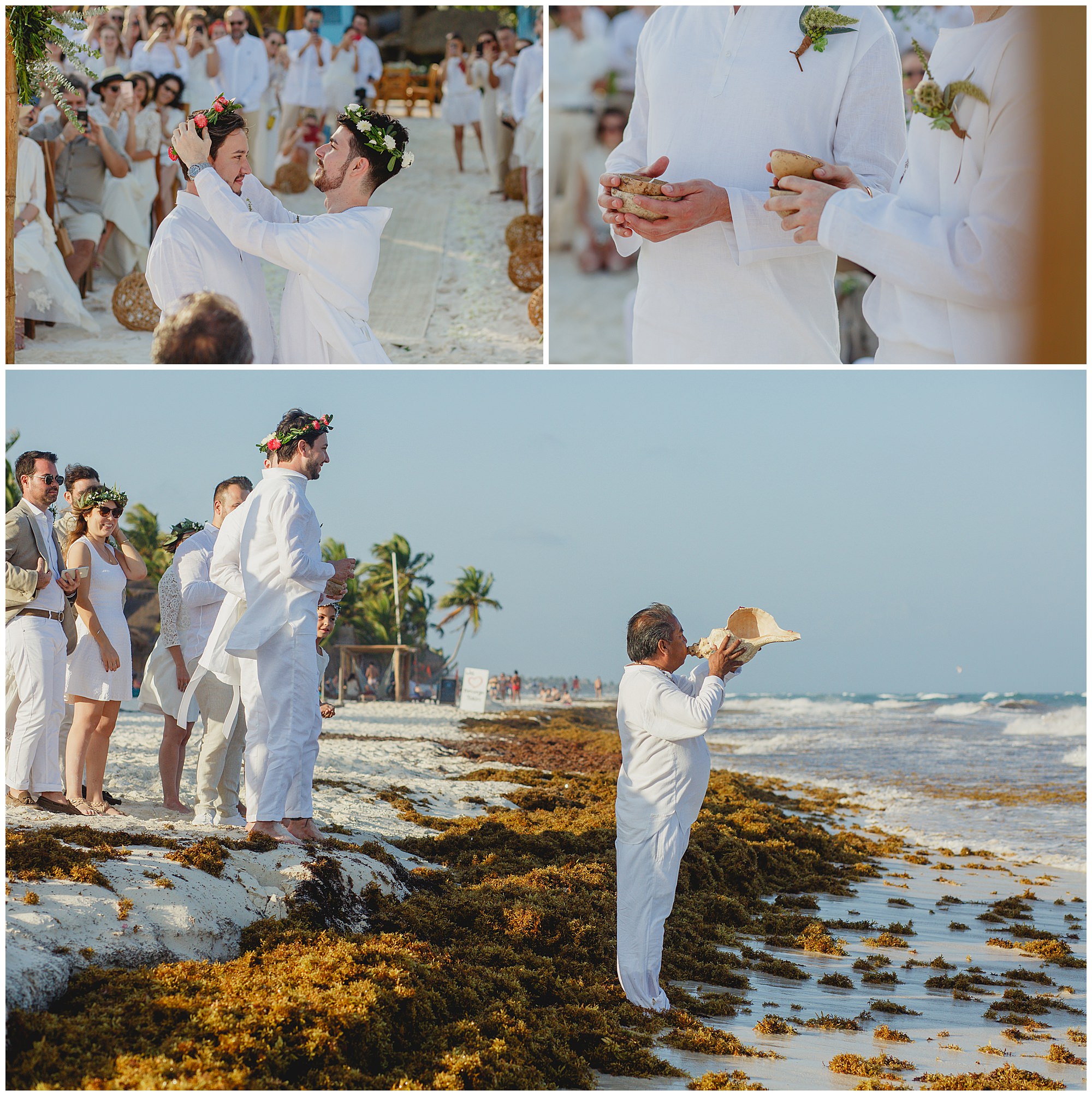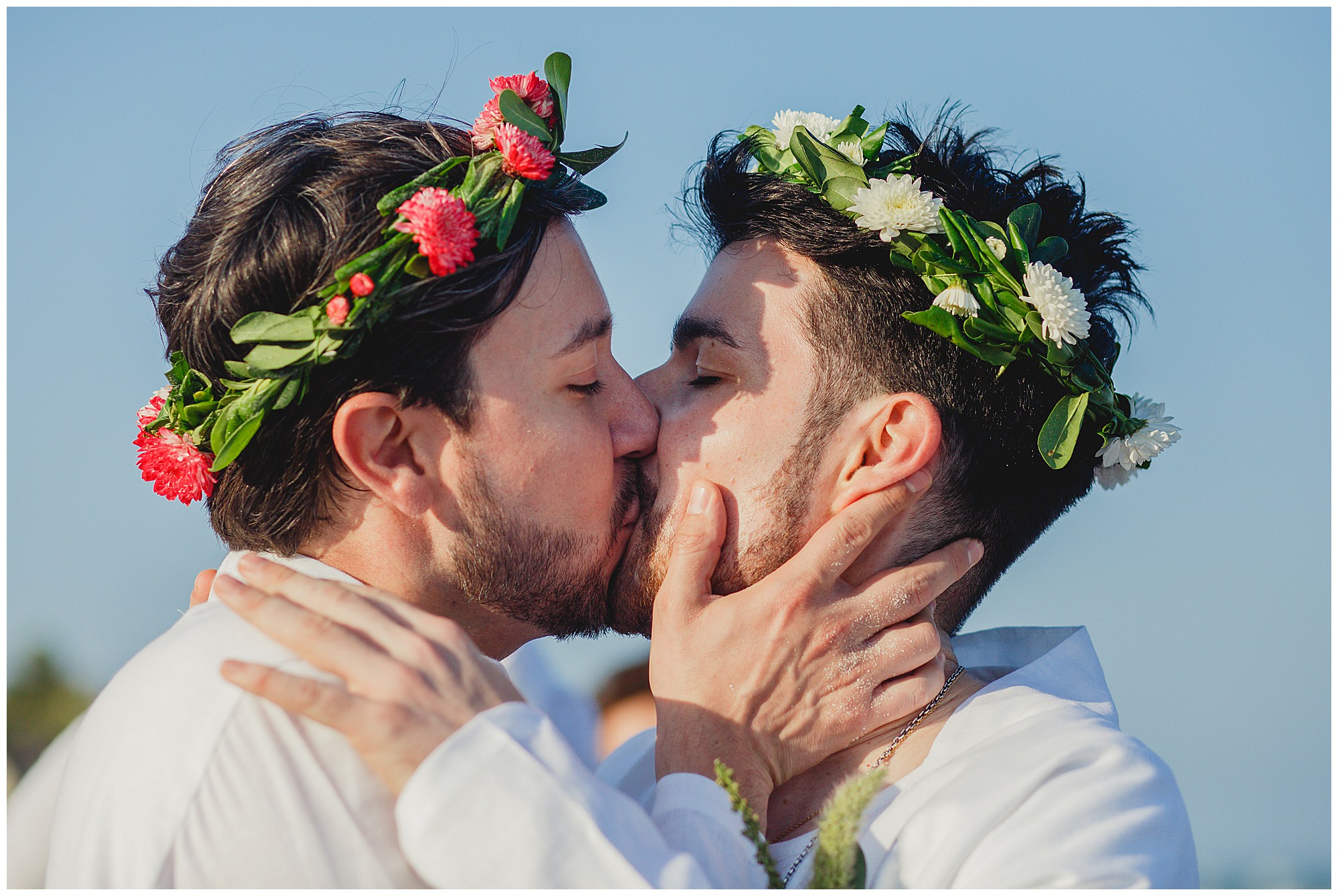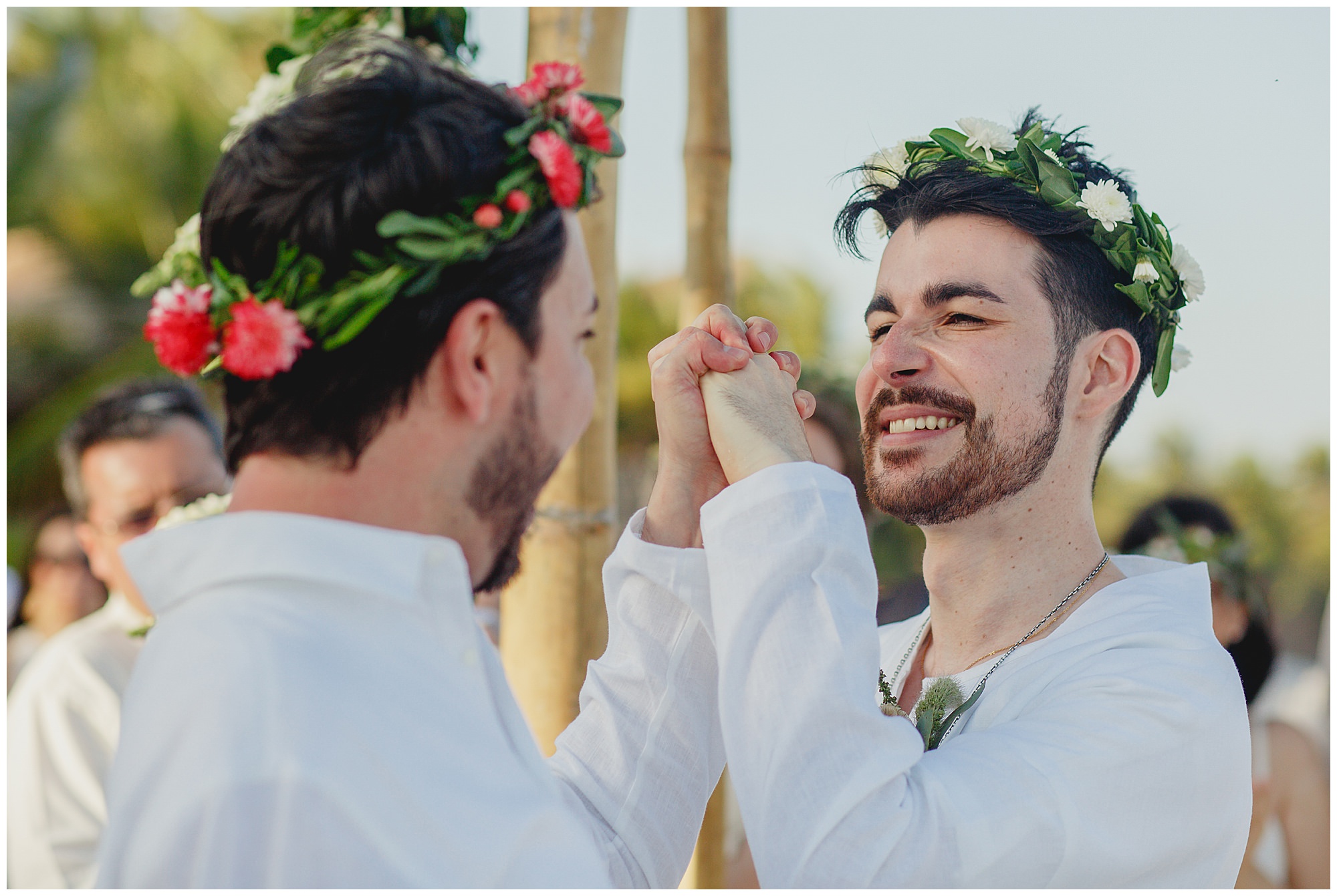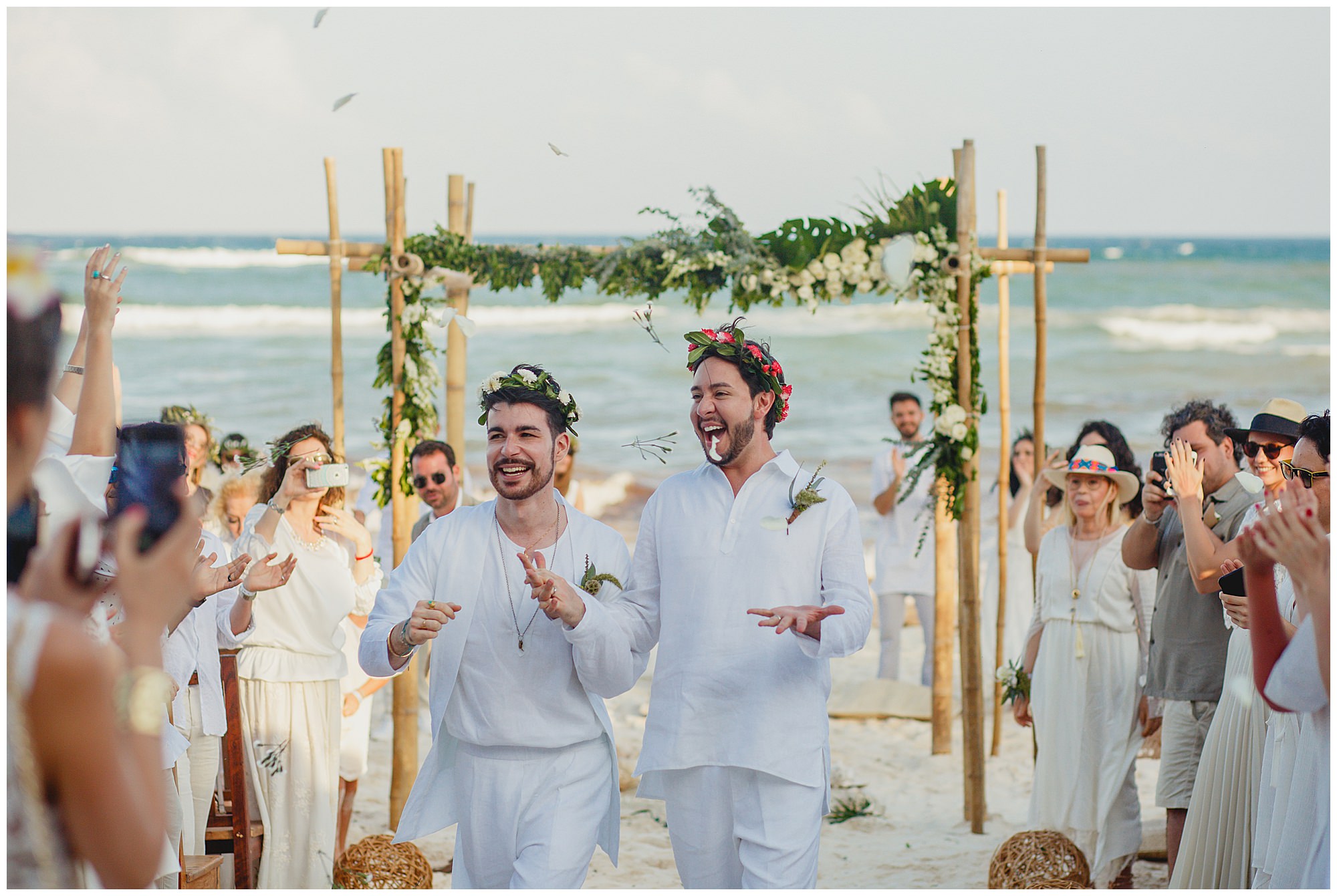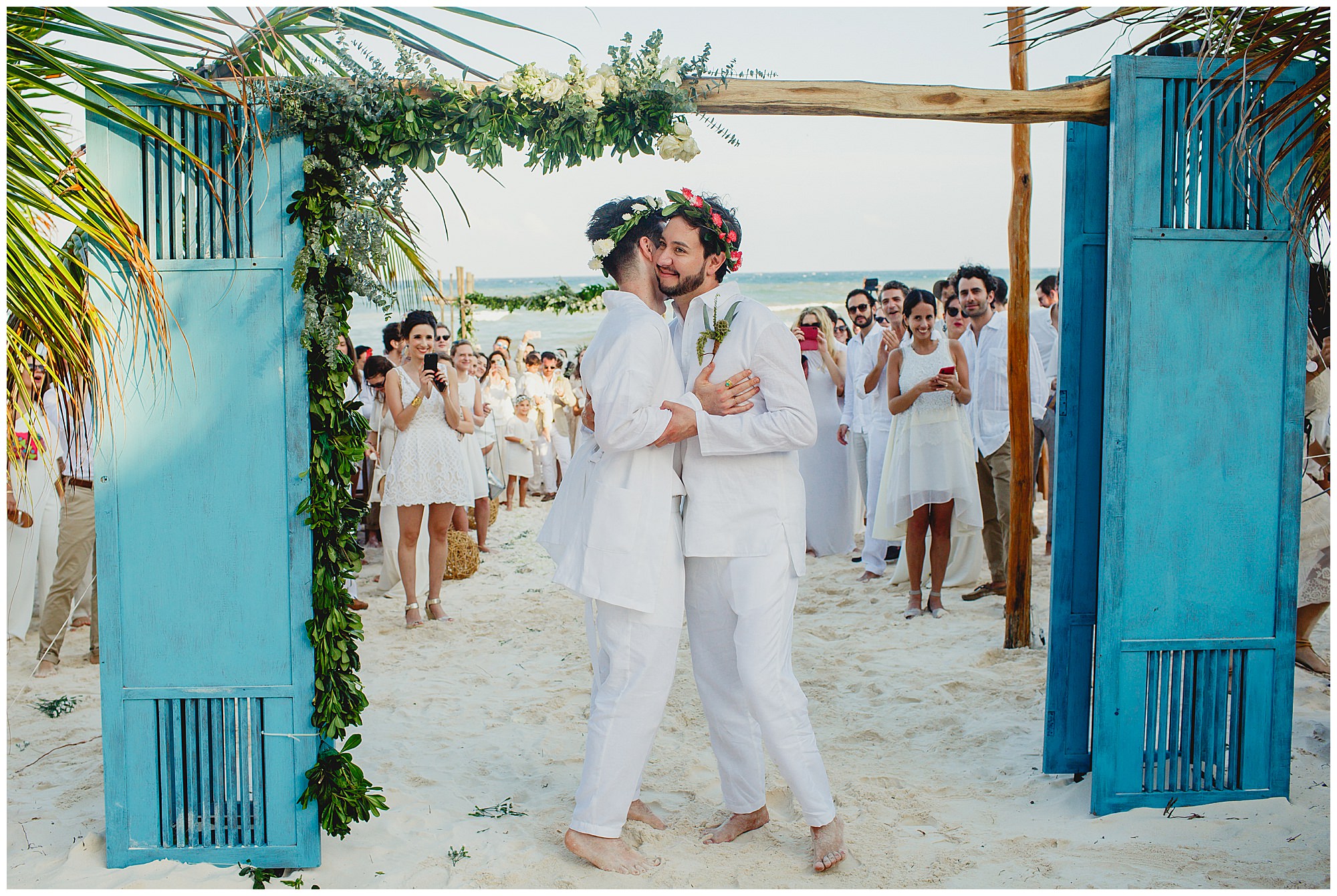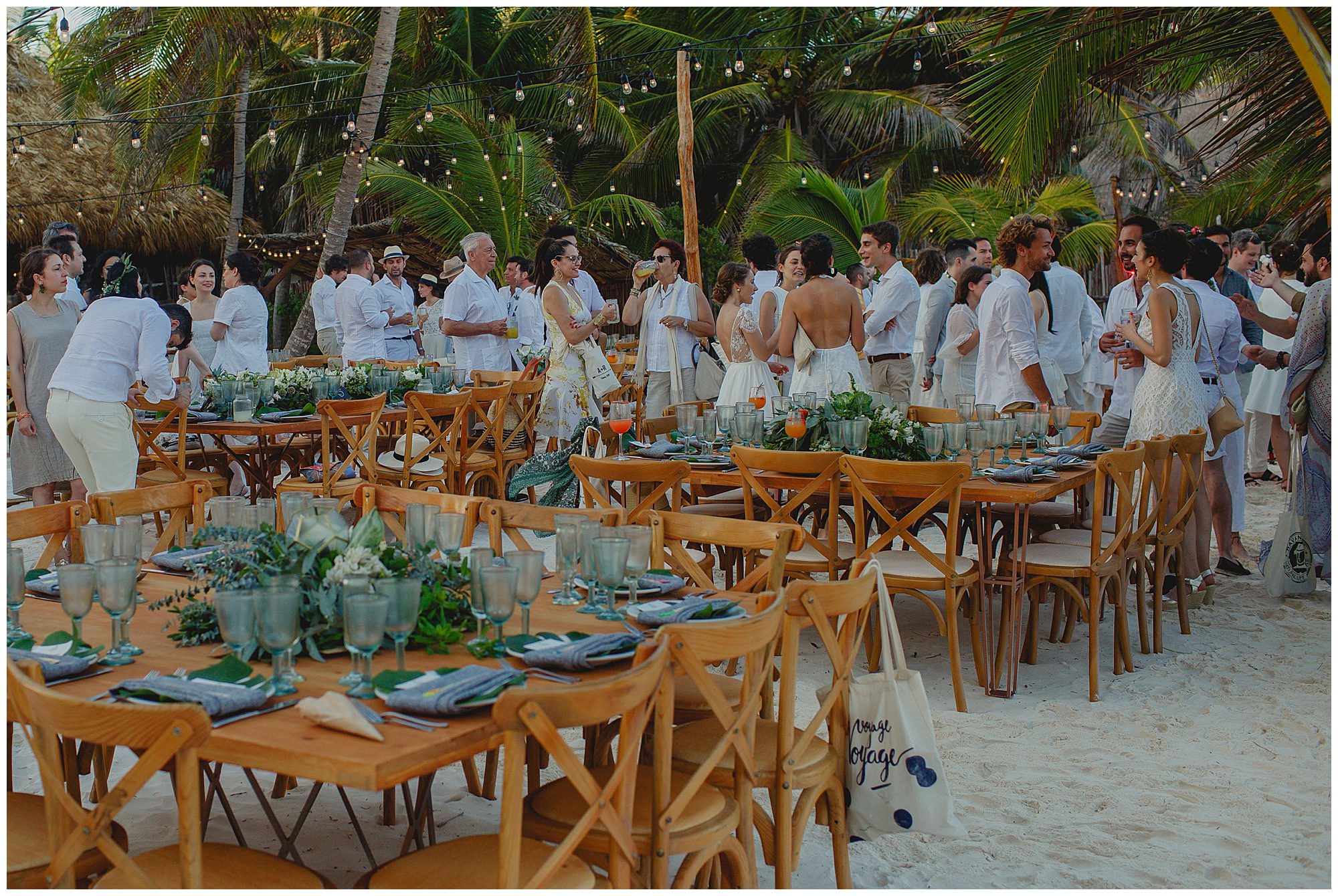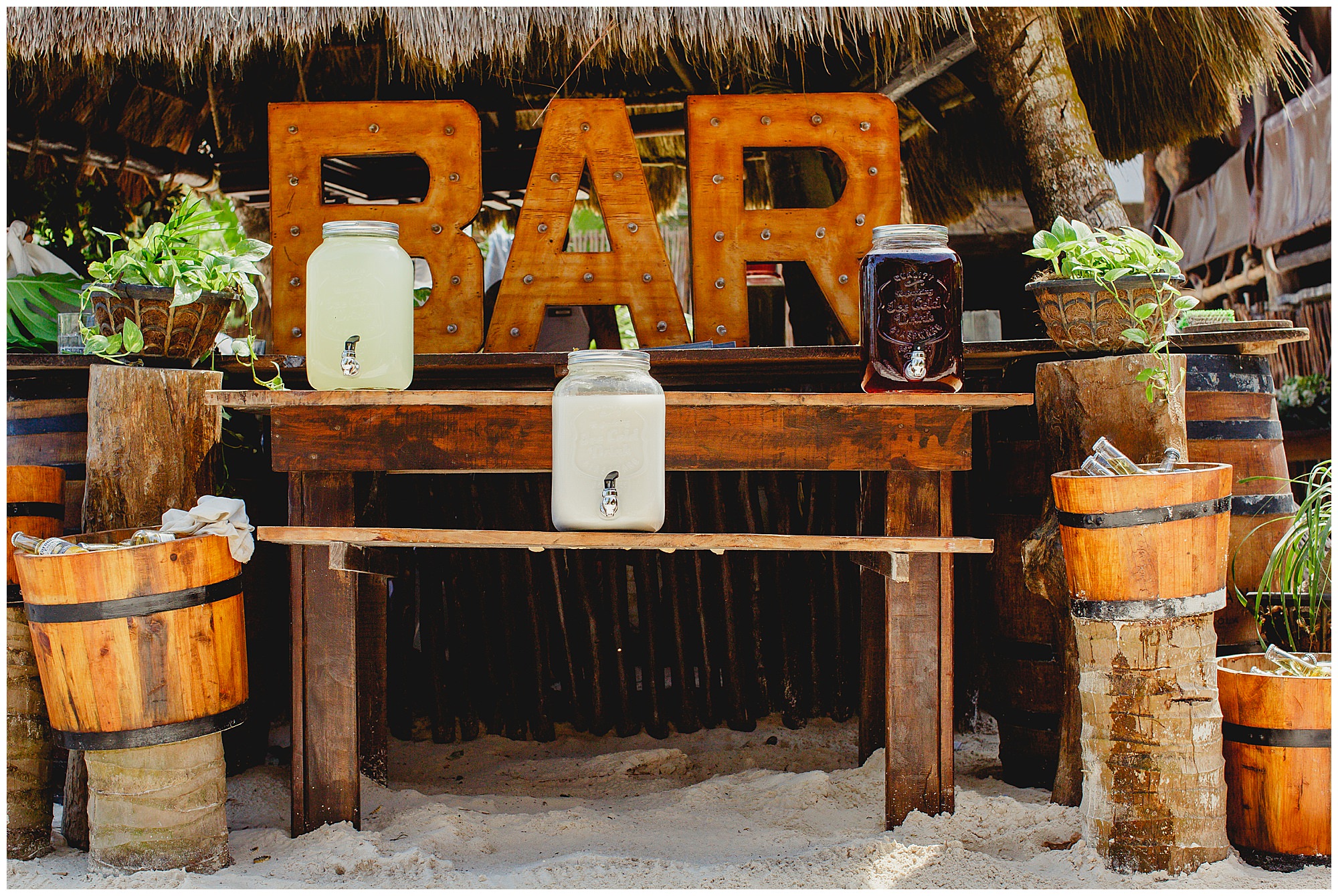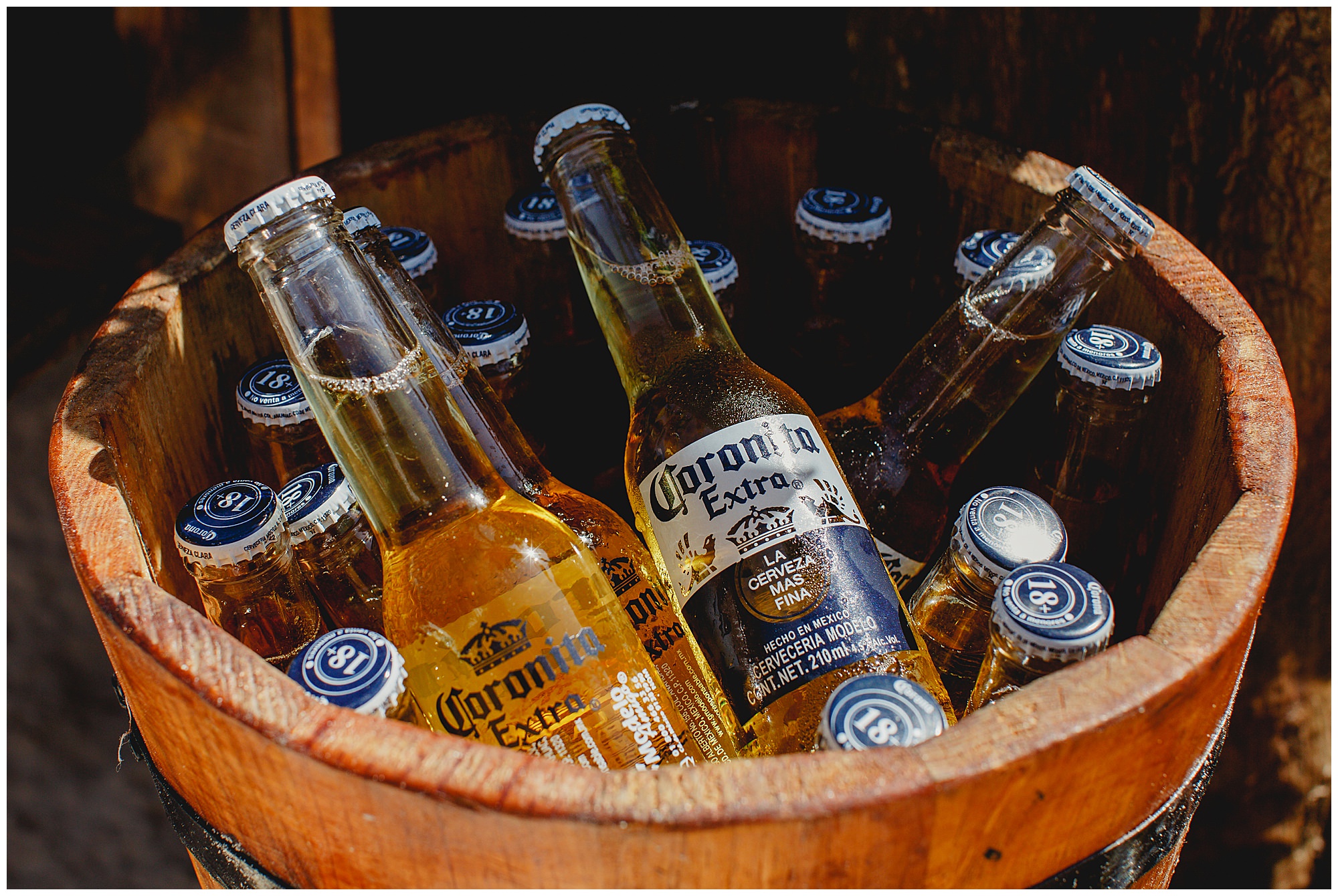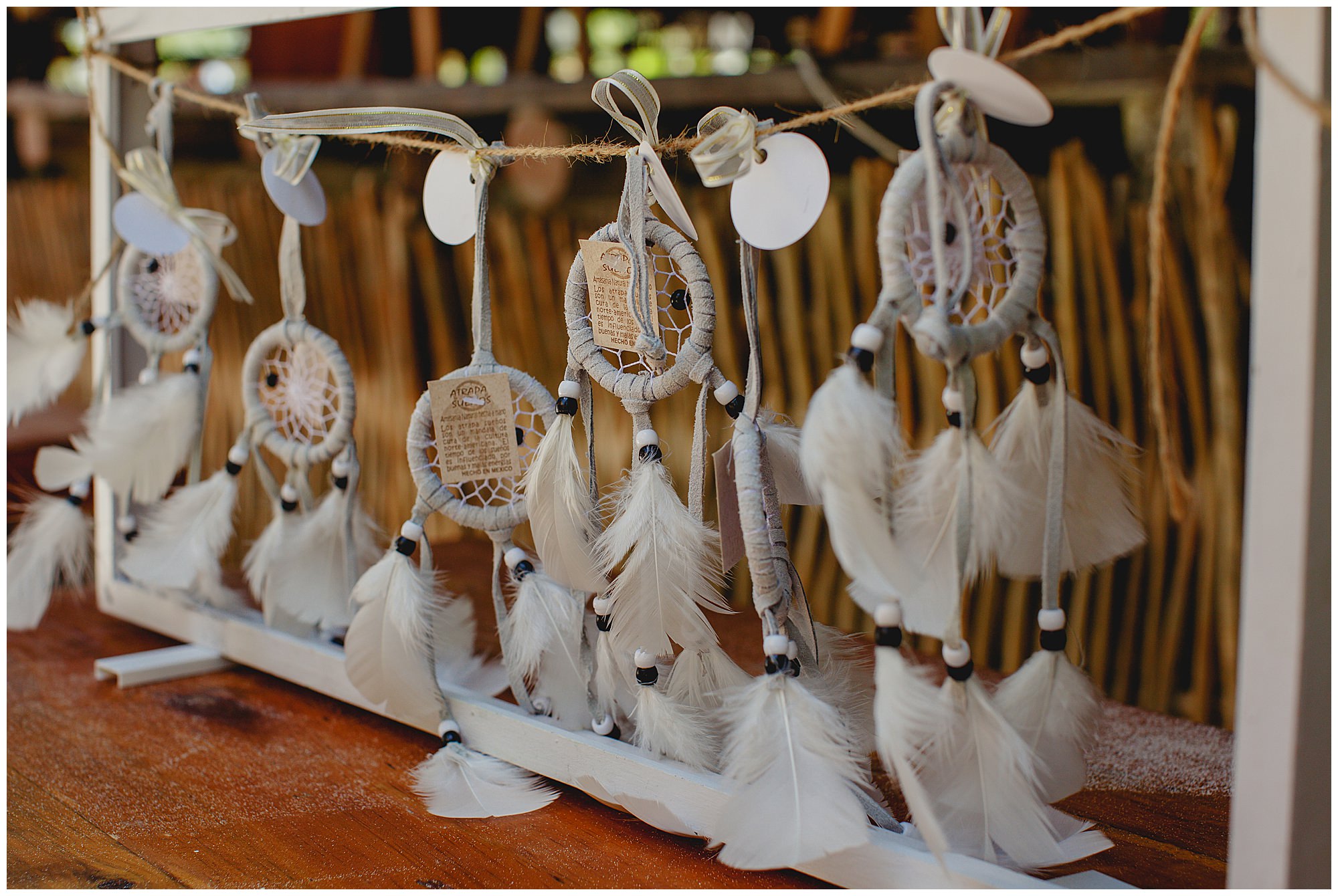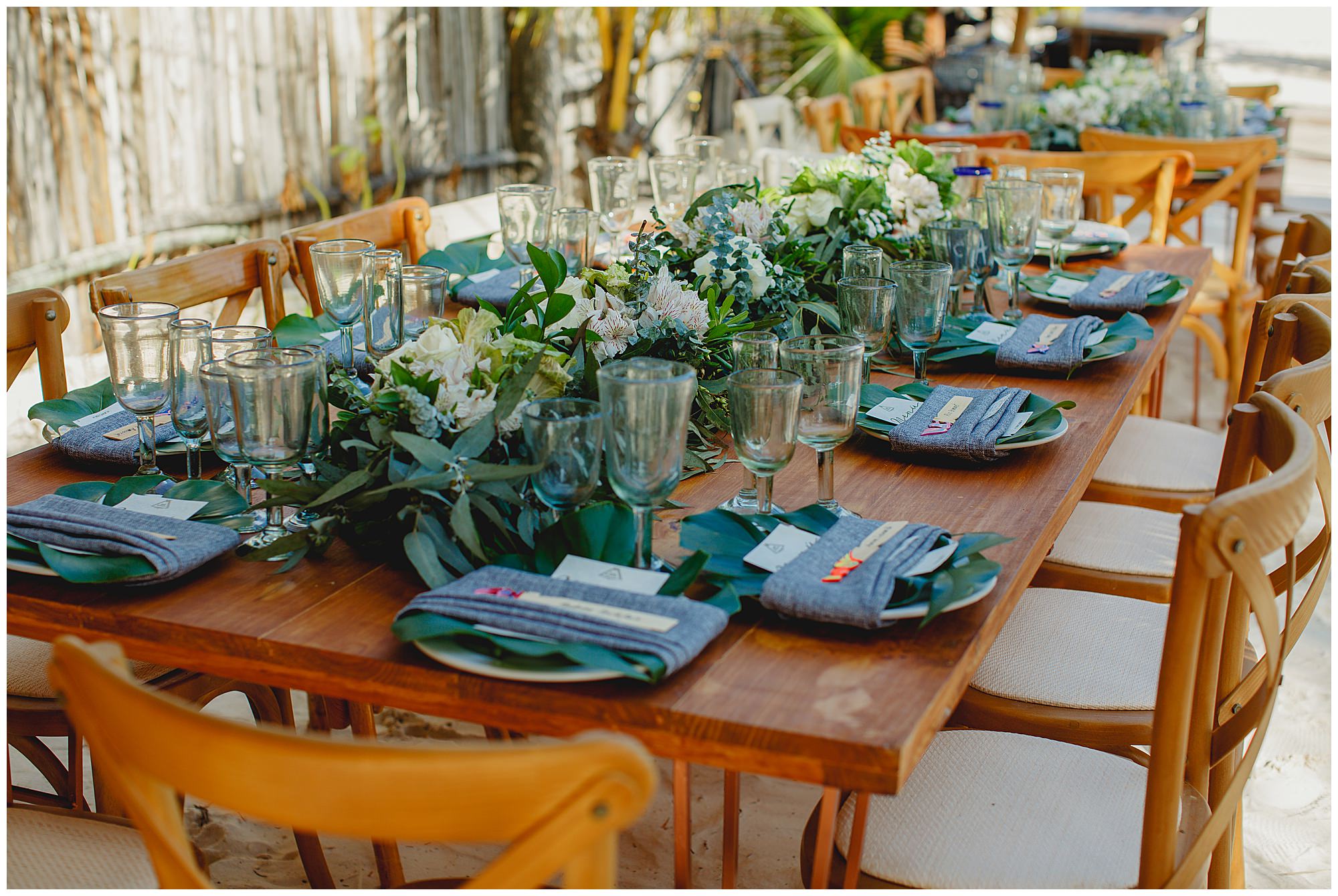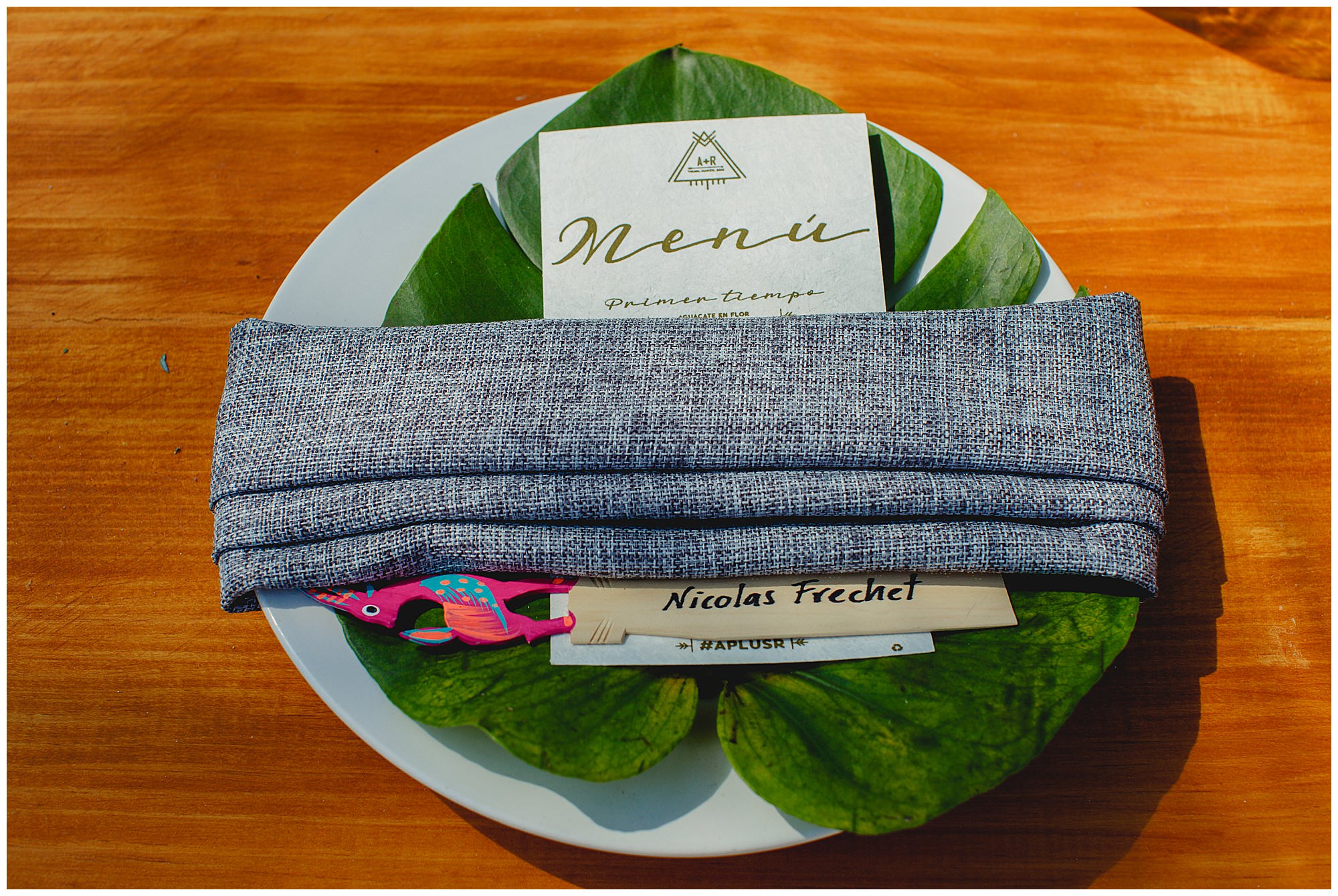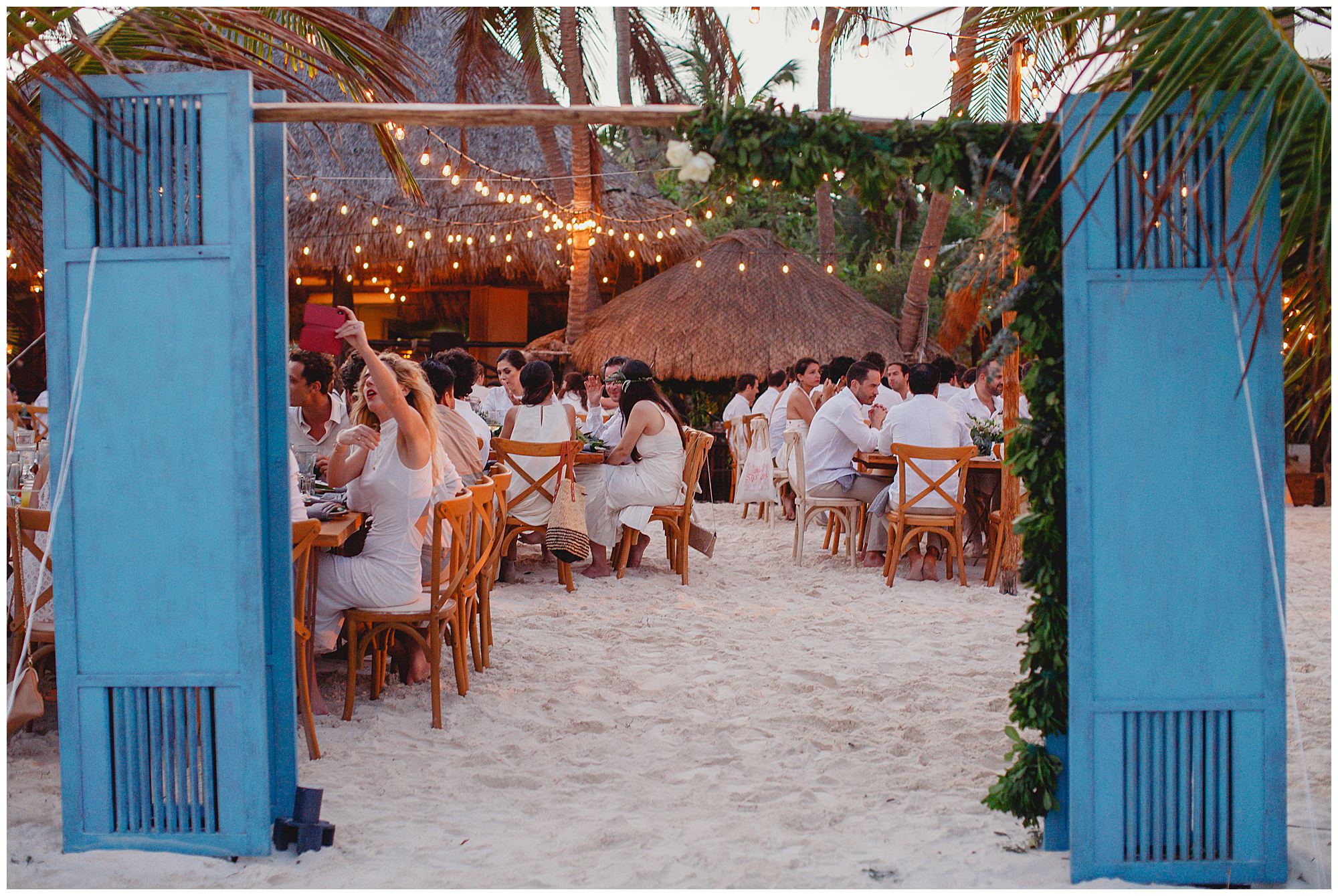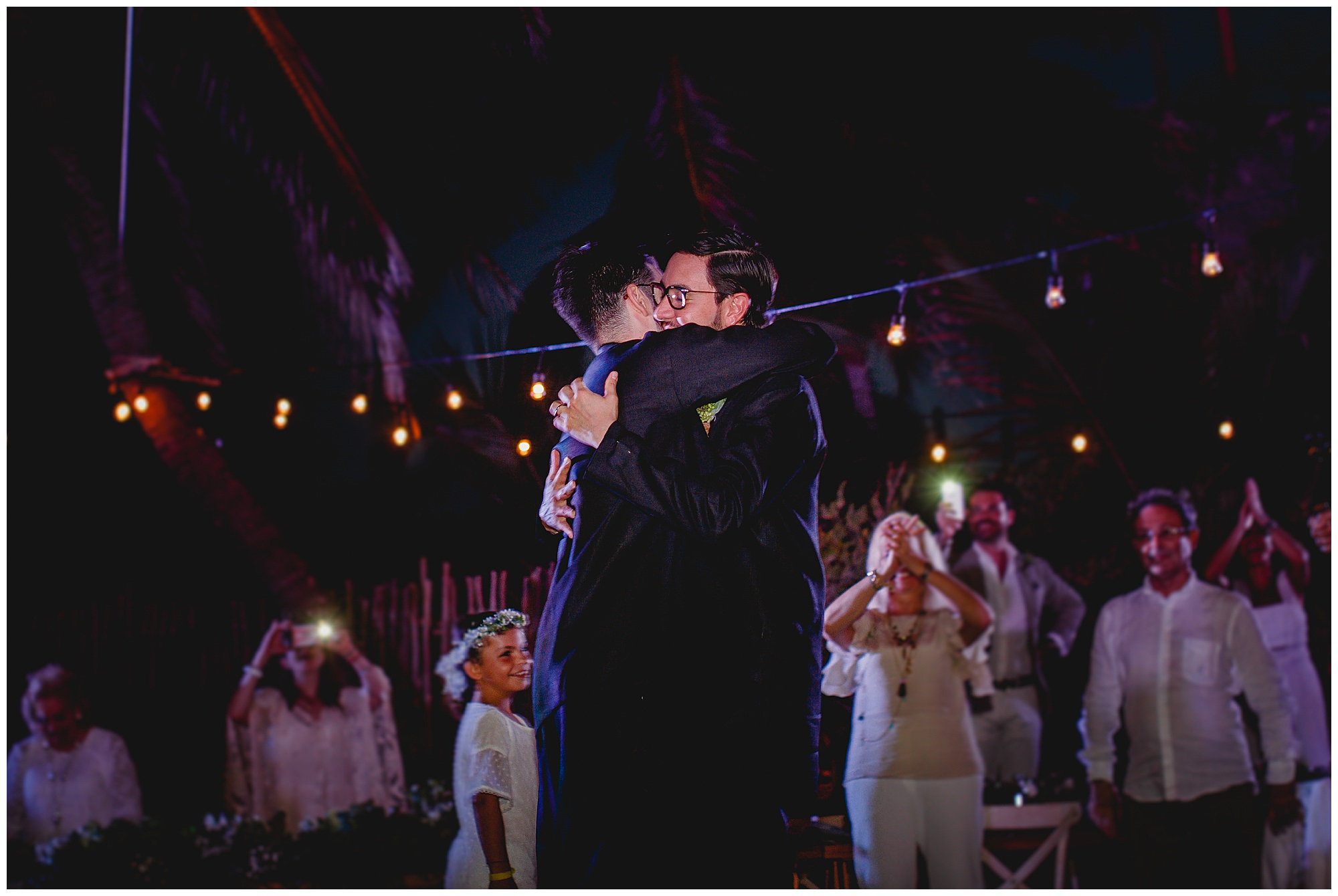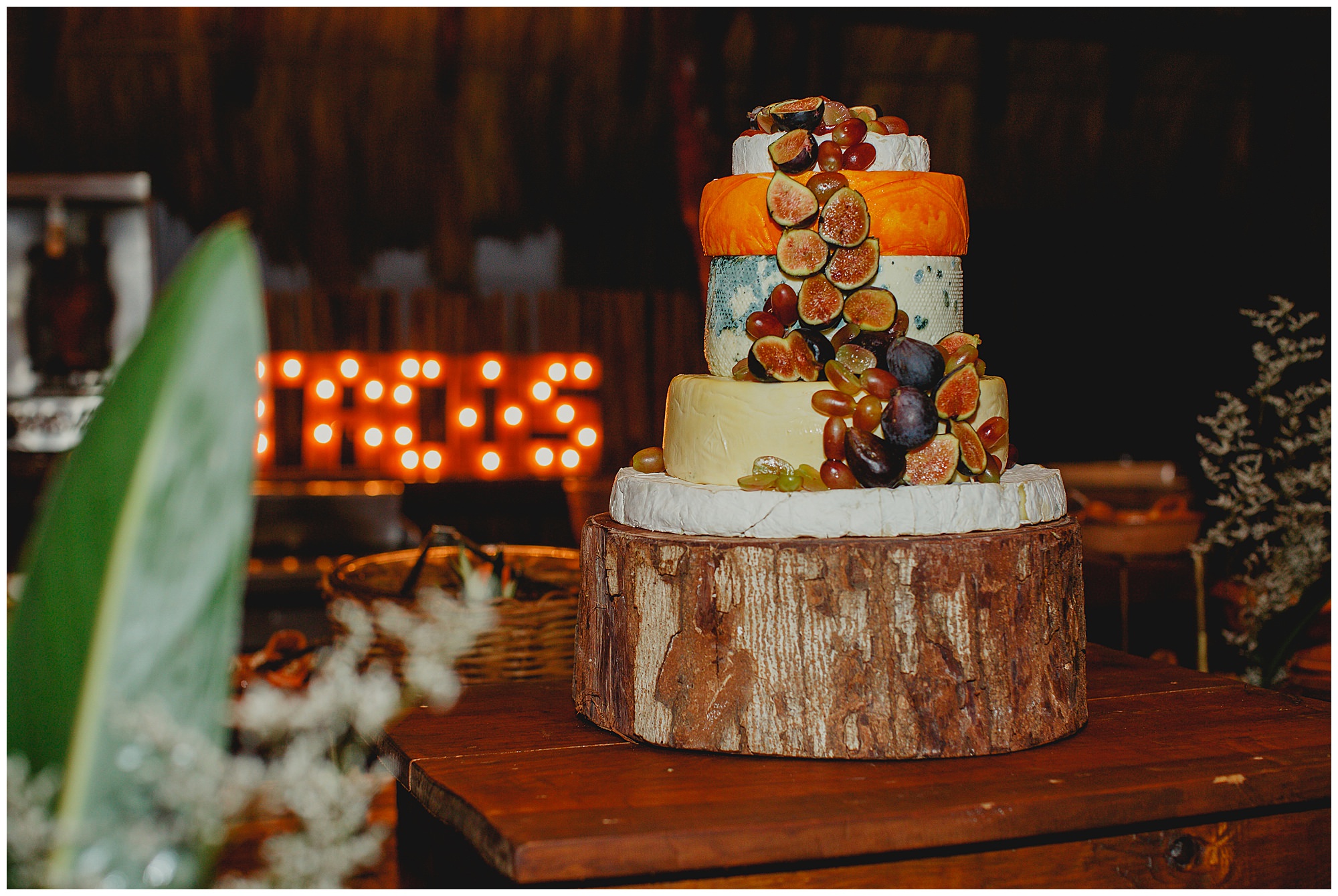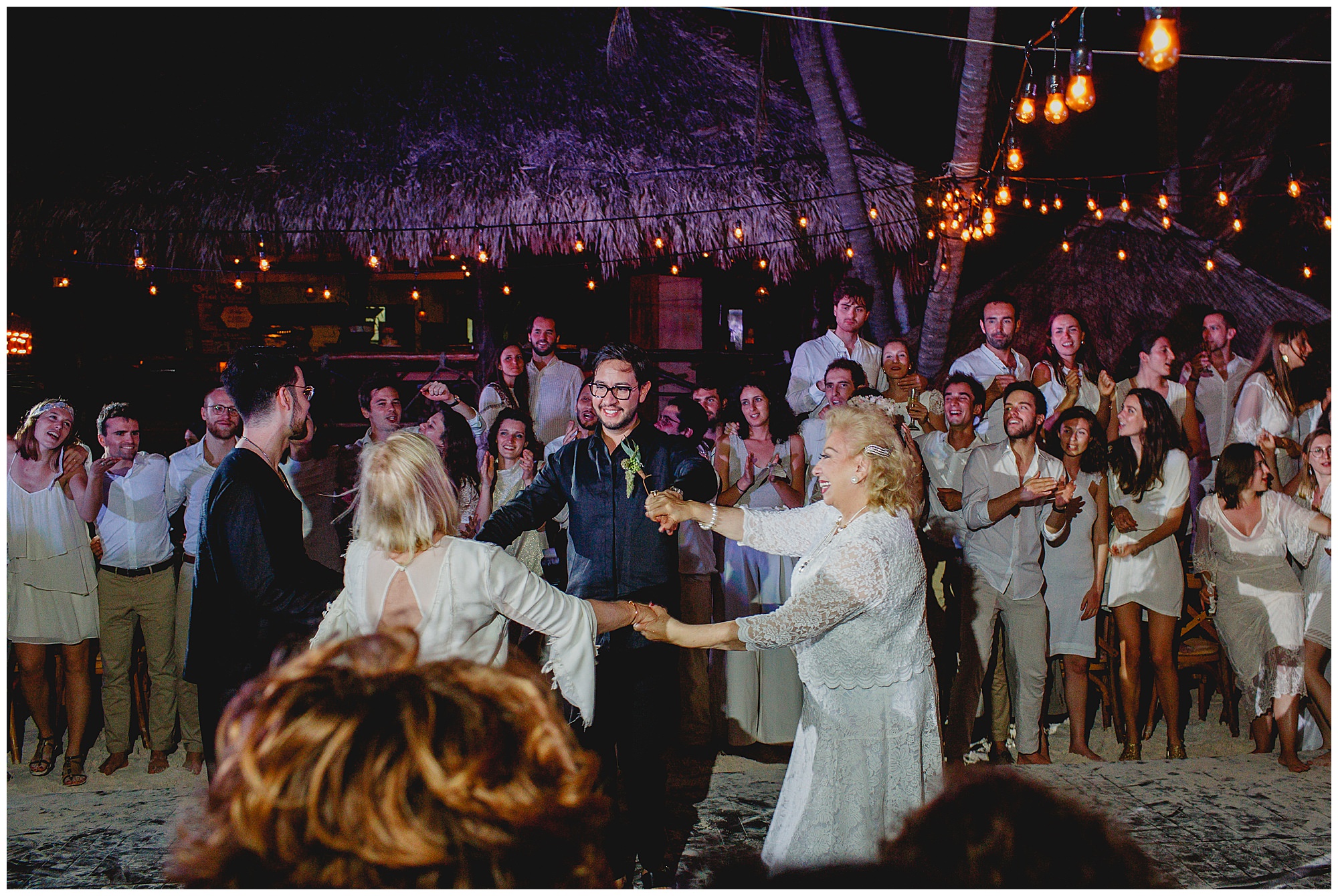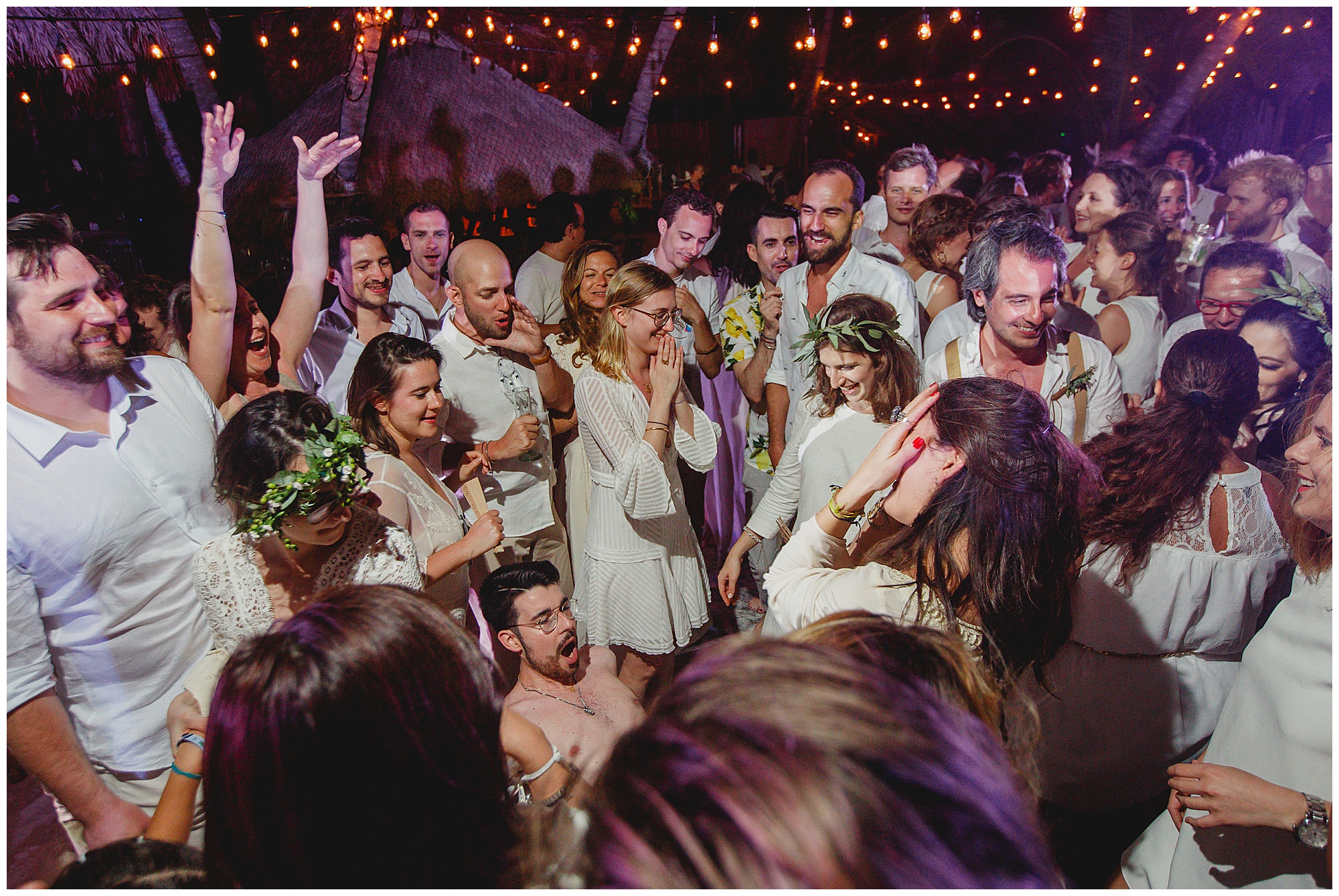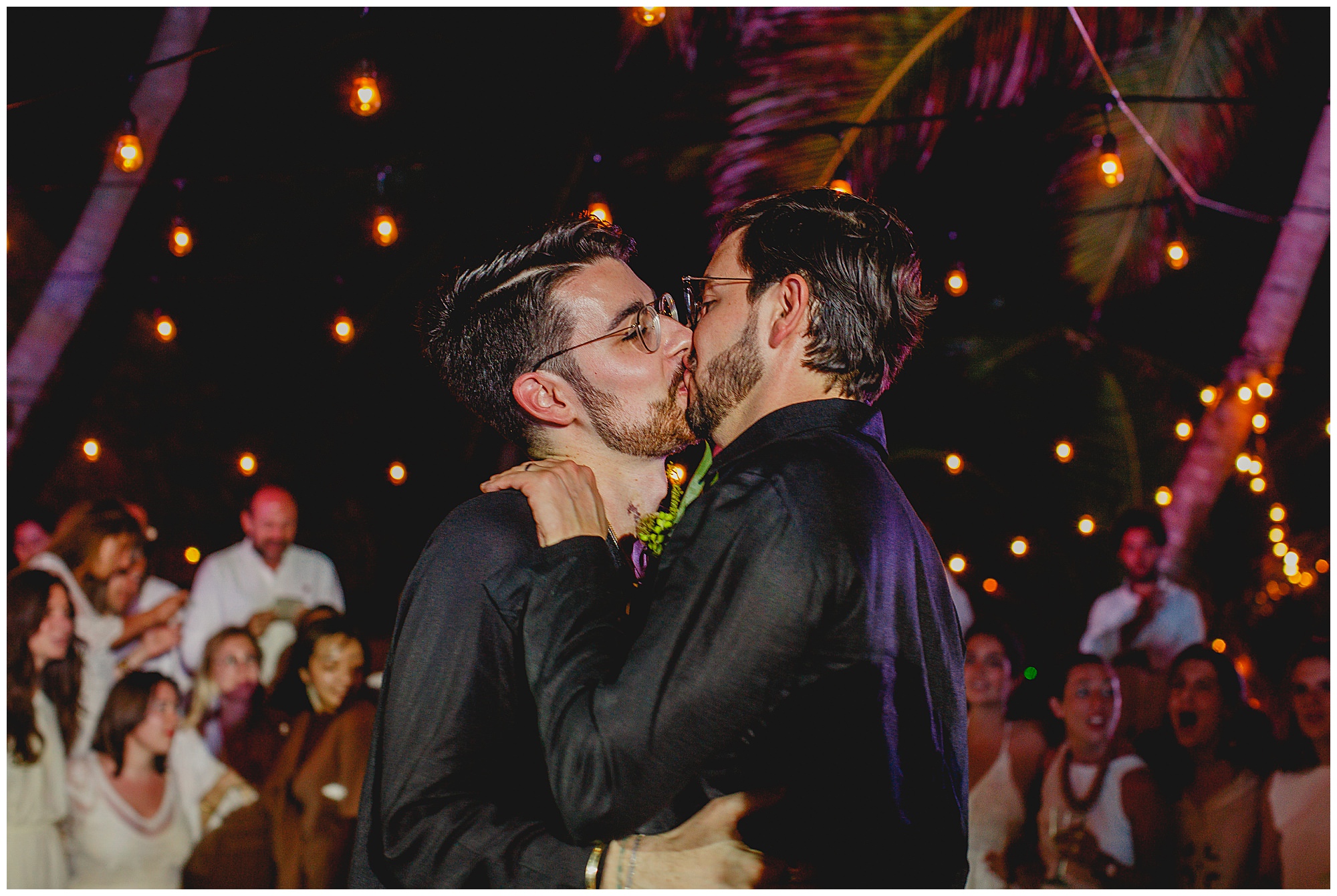 Written by Alyssa Carfang