One look at our recap of Bridal Fashion Week, and it's easy to see that when it comes to suits, there aren't a ton of bridal-labeled options. So when we come across them, we're positively giddy, and BHLDN has taken it to a whole new level by partnering with The Tailory (another favorite brand of ours that values inclusivity) to create a capsule collection of suits and separates, including a black ensemble.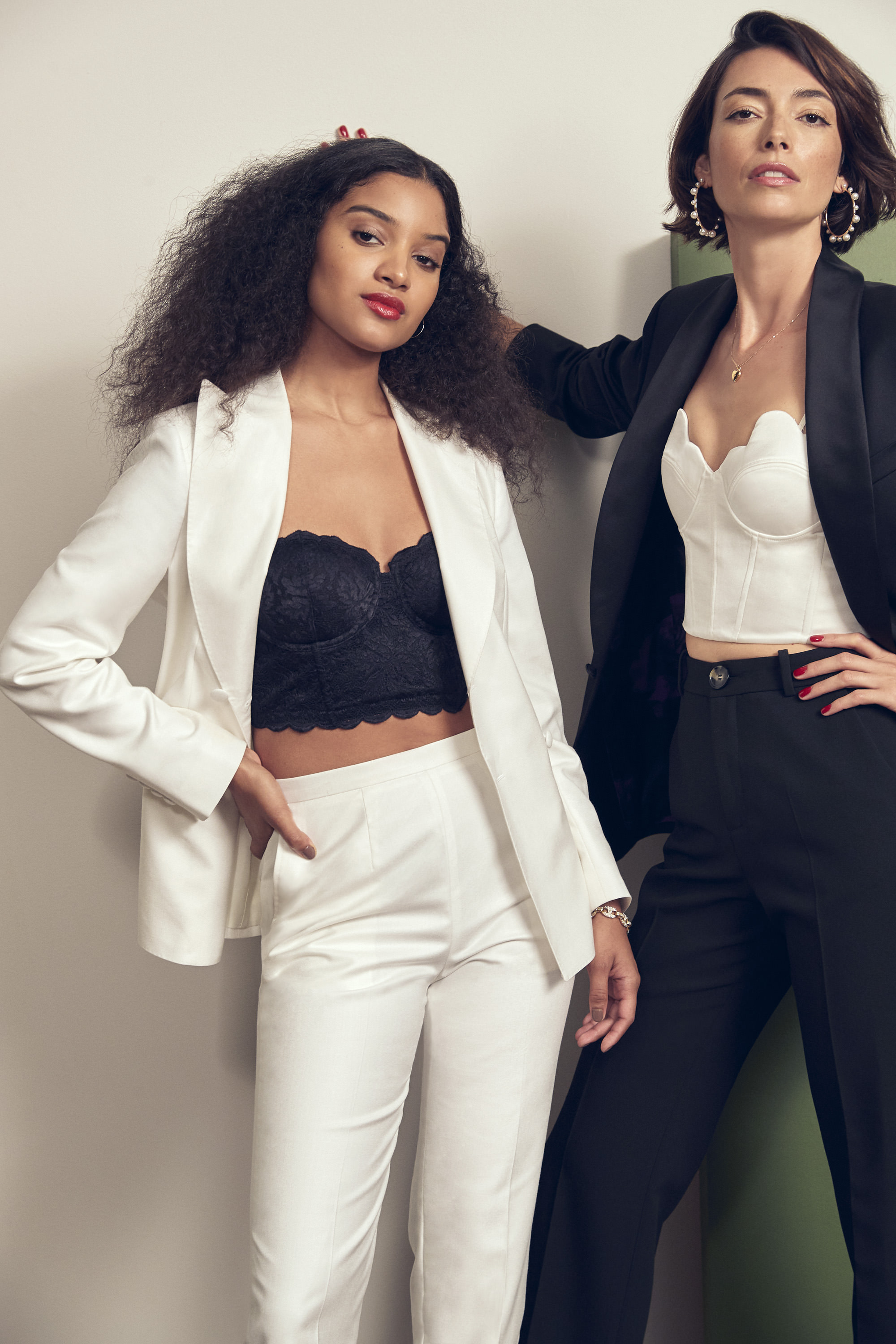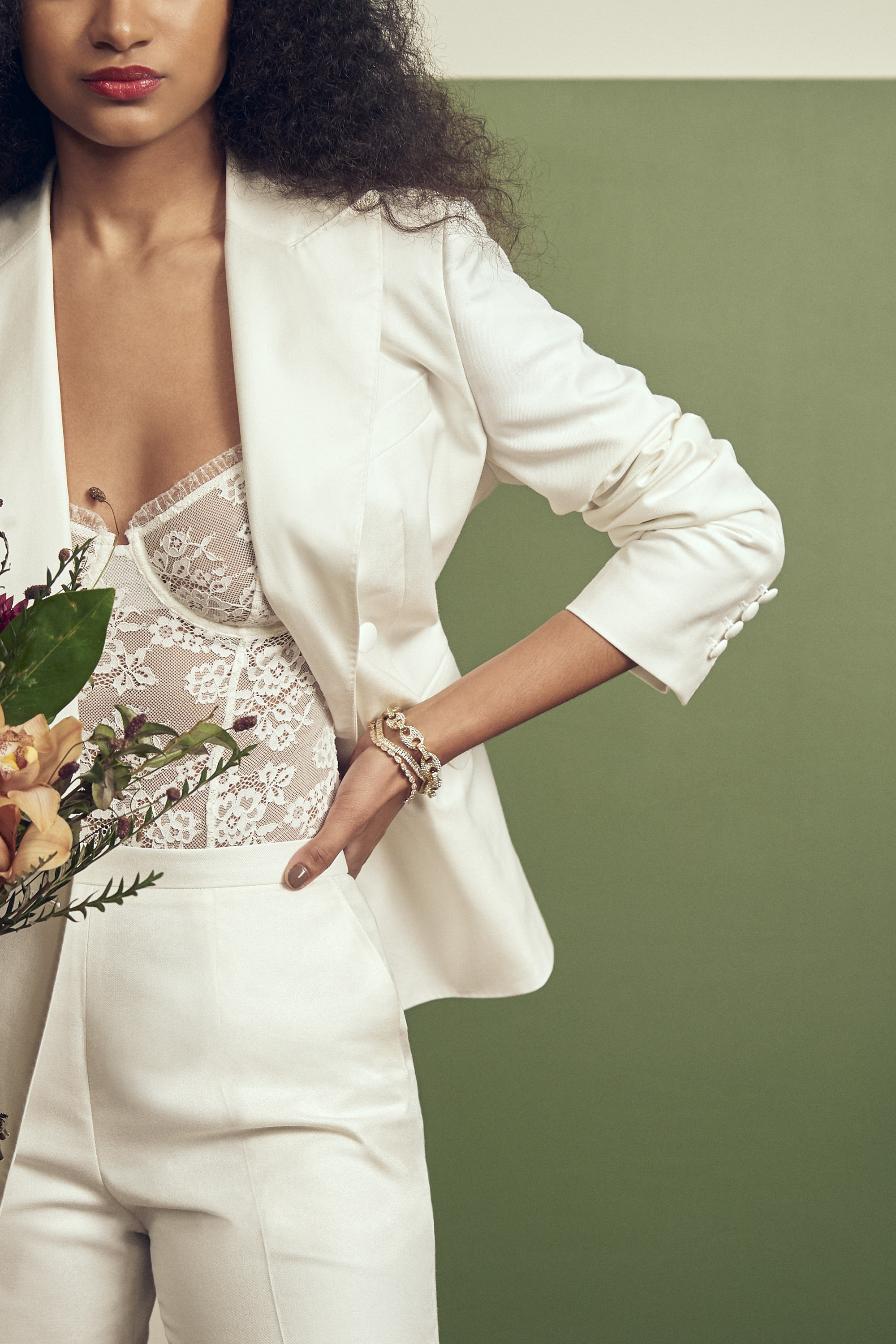 What I love most is the flexibility. Whether you pair the jacket and pants together or with other pieces from BHLDN's extensive separates collection, you can truly create a personalized look. I'm particularly loving the suit jacket with a tulle skirt, or the suit pants with a sweater … is it acceptable to wear that around the house on a Tuesday night? I'm thinking yes, these are COVID times after all (*clicks add to cart*).
The tailored looks are chic and timeless, and I challenge you to try and find a black suit in any other bridal collection (spoiler alert: you won't).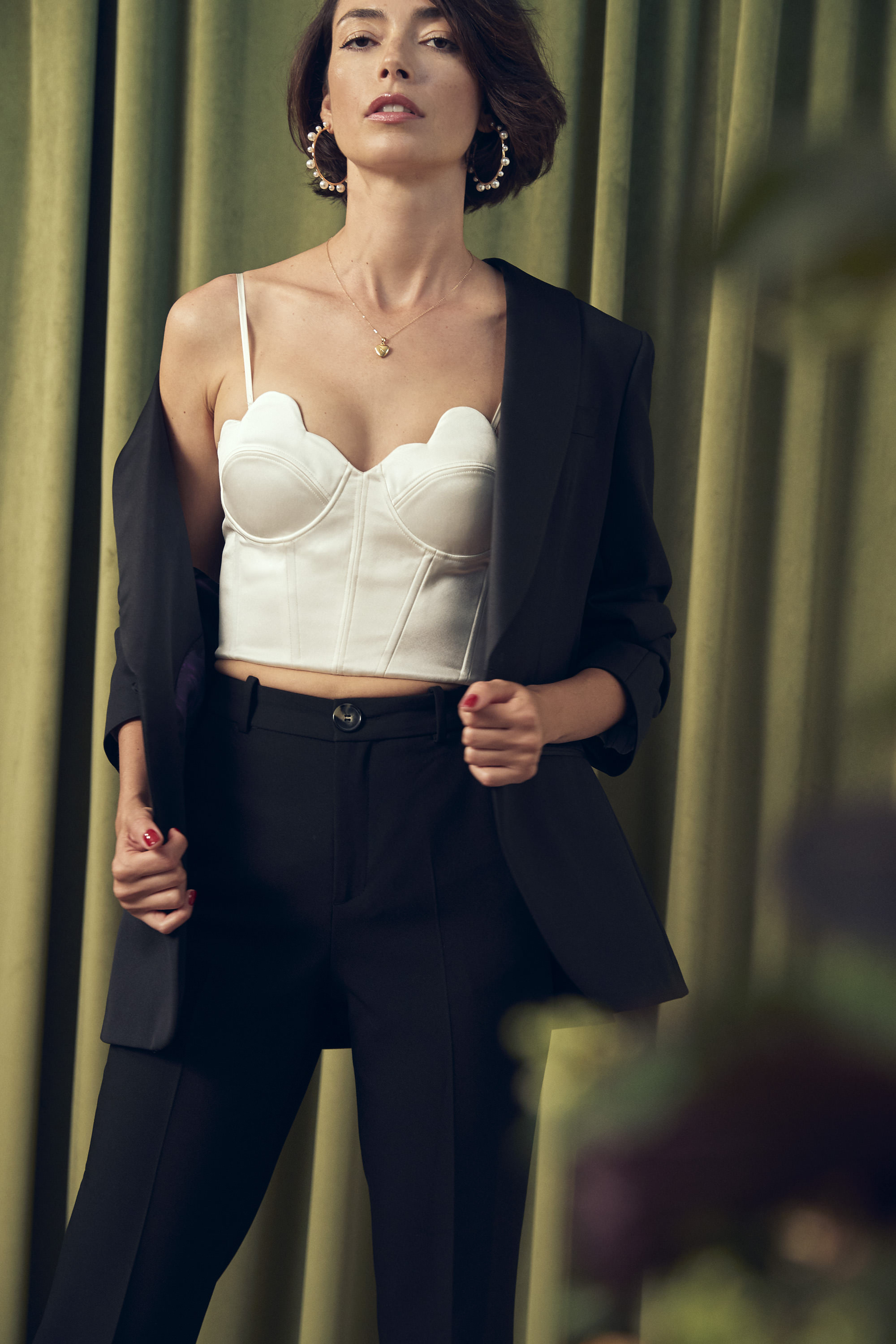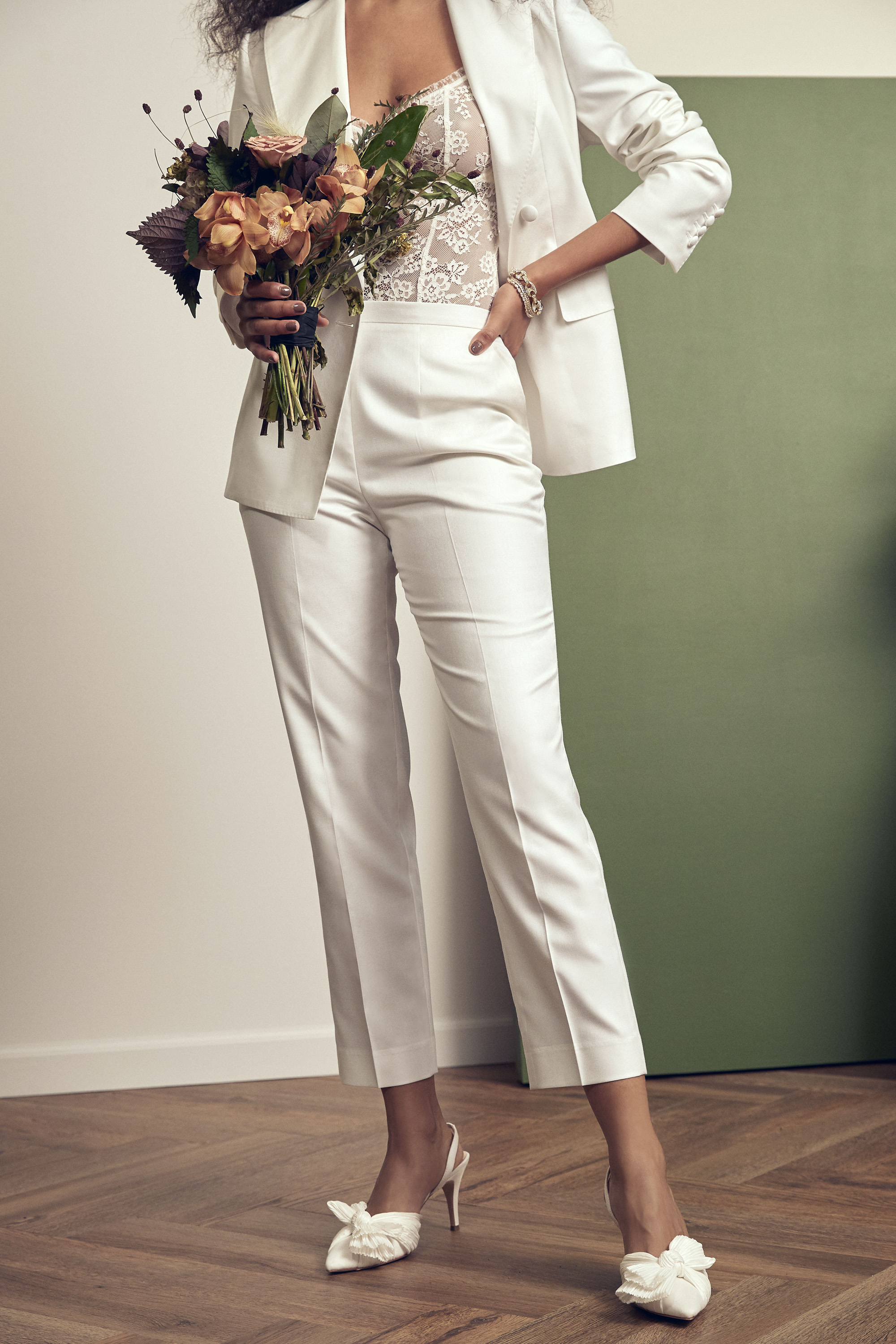 No matter what your wedding looks like — a City Hall exchange, an intimate elopement, or a socially distanced soiree — these looks are perfect for the soonlywed who wants to channel their own personal style into their wedding day look. And that's a trend that we can certainly get on board with.