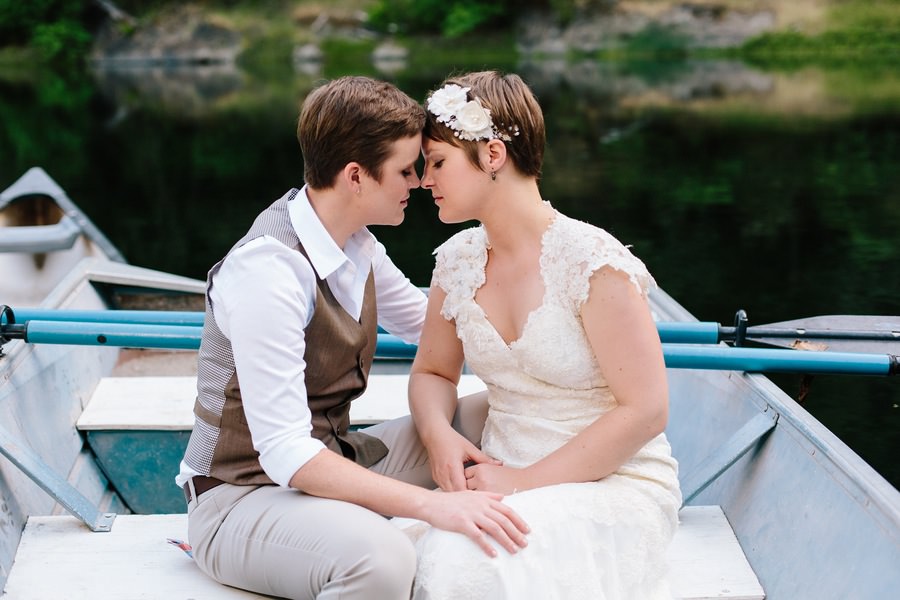 We feature a lot of real weddings here on Love Inc. — it's how we come across some of the coolest DIY ideas or spot up-and-coming vendors to keep our eyes on. And while we hope that the creative couples featured on our pages inspire you, we don't want their decor and ideas to be the driving force behind your own wedding.
It's easy to pin ideas and say "I want to do THAT." But don't you want the details of your day be representative of you as a couple instead of pulled from some strangers' relationship? Granted, not every single decision needs to have an in-depth reasoning behind it, but before you play copycat, look into your own life and I'm willing to bet you have your own pin-worthy elements. Here are some places to start to help pull inspiration from your own day-to-day to infuse into the wedding day: 
Your Closet: I always tell newly engaged couples to peek into their closet when beginning the planning process. You get a good sense of your personal style (preppy? boho? classic?) and what colors you're drawn to (bright? earthy? pastel?) which lends itself to choosing the overall style/colors for your wedding. If the closets in your home are filled with stilettos and/or fancy suits, you may want to stray away from the ever-popular barn wedding.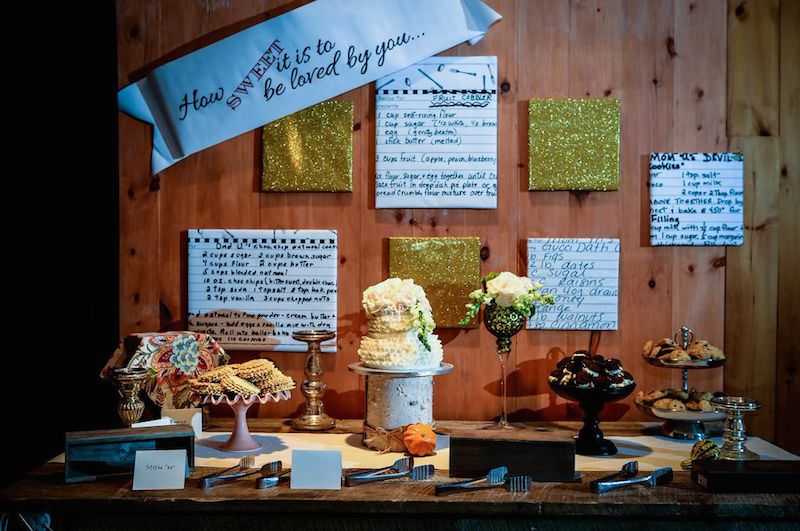 Your Background: A wedding is the joining of two families, and I love it when couples embrace their personal history and give nods to it throughout the wedding day details. Whether it's in the food, cocktail choices or decor, think through your memories and pull aspects that stand out or are representative of where you're from. For example, my Tennessee upbringing inspired me to create a moonshine tasting for my upcoming wedding and our cookie dessert bar is a direct result of my fond childhood memories of my grandma baking cookies (using her own recipes!). Meanwhile, my fiance's Guatemalan background spurred us to have a traditional Guatemalan breakfast for the post-wedding brunch. Have these details been done before? Probably. But we decided on these ideas for our own personal reasons, not because we saw it on a wedding blog.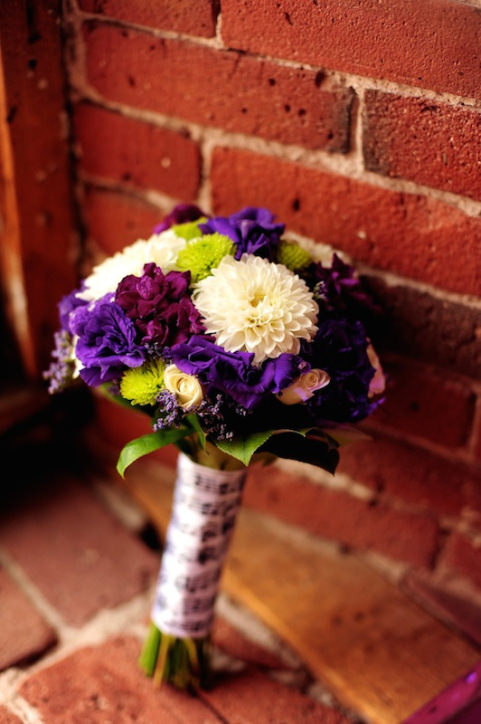 Your Hobbies: Take note of what you do on your days off together. Do you enjoy cooking? Give bottles of olive oil to guests as favors. Have a favorite sports team you root for together? Have guests wave team pom-poms for your send-off. Pulling elements from your everyday enjoyments will add a personal touch to the typical.
Pets: You can make sure your furry family member is present without them actually in attendance (though we're suckers for dog ring bearers). There are a number of ways to include them in your wedding day such as stationery design, photo booth props or cake toppers.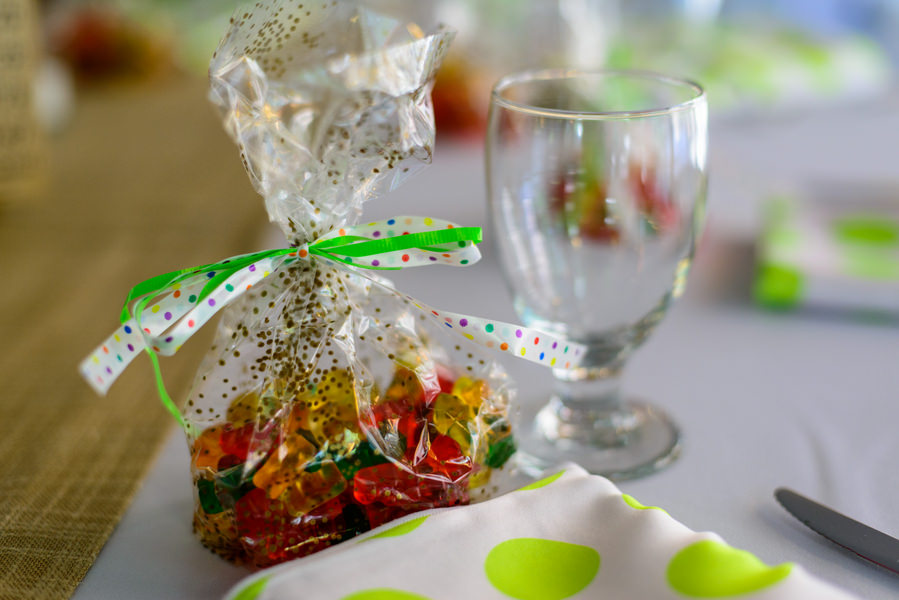 Faves: Whether your fiance has a weakness for gummy worms or you're obsessed with Springsteen, find ways to add nods to these favorite things. You may think they seem out of place, but how can they be if they're representative of you?!
Your Weirdness: Every couple has inside jokes or odd facets that they share and, even if no one will understand it, being inspired by your mutual weirdness and adding it into the wedding day, some way some how, will make you smile on your day-of.
Travels: Whether he popped the question during a ski trip, your family has a beach home that you two go to every year or you are jetsetters and travel to exotic countries on the regular, bringing in meaningful destinations are a great way to add details of your love story.
Photo credit: Photo 1 from Katie and Nina's Roaring Twenties Wedding, photography by Miki Vargas; Photo 2 from Emily and Tom's Family-Focused Wedding, photography by Kristin Chalmers; Photo 3 from Kaitlin and Taryn's Music-Themed Wedding, photography by Justine Johnson; Photo 4 from Ryan and Kirk's Eye-Popping Forest Wedding, photography by Krista Photography
By Brittny Drye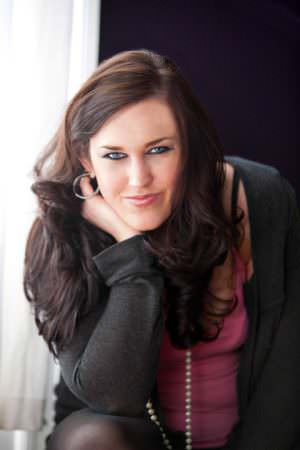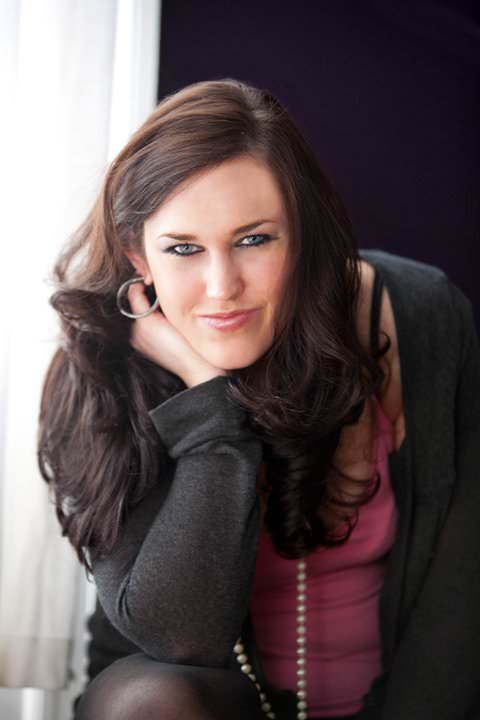 Brittny Drye is the founder and editor-in-chief of Love Inc. magazine. A fierce cheerleader for marriage equality, she launched loveincmag.com in 2013 as a way to to celebrate both straight and same-sex love, equally. She lives in New York City with her fiancé and their cat, Scout.